Bringing dry land in the Sahel back to life
Millions of hectares of farmland are lost to the desert each year in Africa's Sahel region, but the UN Food and Agriculture Organization (FAO) is showing that traditional knowledge, combined with the latest technology, can turn arid ground back into fertile soil.
Those trying to grow crops in the Sahel region are often faced with poor soil, erratic rainfail and long periods of drought. However, the introduction of a state-of-the art heavy digger, the Delfino plough, is proving to be, literally, a breakthrough.
As part of its Action Against Desertification (AAD) programme, the FAO has brought the Delfino to four countries in the Sahel region – Burkina Faso, Niger, Nigeria and Senegal – to cut through impacted, bone-dry soil to a depth of more than half a metre.
The Delfino plough is extremely efficient: one hundred farmers digging irrigation ditches by hand can cover a hectare a day, but when the Delfino is hooked to a tractor, it can cover 15 to 20 hectares in a day.
Once an area is ploughed, the seeds of woody and herbaceous native species are then sown directly, and inoculated seedlings planted. These species are very resilient and work well in degraded land, providing vegetation cover and improving the productivity of previously barren lands.
In Burkina Faso and Niger, the target number of hectares for immediate restoration has already been met and extended thanks to the Delfino plough. In Nigeria and Senegal, it is working to scale up the restoration of degraded land.
Farming seen through a half-moon lens
This technology, whilst impressive, is proving to be successful because it is being used in tandem with traditional farming techniques.
"In the end the Delfino is just a plough. A very good and suitable plough, but a plough all the same," says Moctar Sacande, Coordinator of FAO's Action Against Desertification programme. "It is when we use it appropriately and in consultation and cooperation that we see such progress."
The half-moon is a traditional Sahel planting method which creates contours to stop rainwater runoff, improving water infiltration and keeping the soil moist for longer. This creates favourable micro-climate conditions allowing seeds and seedlings to flourish.
The Delfino creates large half-moon catchments ready for planting seeds and seedlings, boosting rainwater harvesting tenfold and making soil more permeable for planting than the traditional – and backbreaking – method of digging by hand.
"The whole community is involved and has benefitted from fodder crops such as hay as high as their knees within just two years", says Mr. Sacande. "They can feed their livestock and sell the surplus, and move on to gathering products such as edible fruits, natural oils for soaps, wild honey and plants for traditional medicine".
Women taking the lead
According to Nora Berrahmouni, who was FAO's Senior Forestry Officer for the African Regional Office when the Delfino was deployed, the plough will also reduce the burden on women.
"The season for the very hard work of hand-digging the half-moon irrigation dams comes when the men of the community have had to move with the animals. So, the work falls on the women," says Ms. Berrahmouni.
Because the Delfino plough significantly speeds up the ploughing process and reduces the physical labour needed, it gives women extra time to manage their multitude of other tasks.
The project also aims to boost women's participation in local land restoration on a bigger scale, offering them leadership roles through the village committees that plan the work of restoring land. Under the AAD programme, each site selected for restoration is encouraged to set up a village committee to manage the resources, so as to take ownership right from the beginning.
"Many women are running the local village committees which organise these activities and they are telling us they feel more empowered and respected," offers Mr. Sacande.
Respecting local knowledge and traditional skills is another key to success. Communities have long understood that half-moon dams are the best way of harvesting rainwater for the long dry season. The mighty Delfino is just making the job more efficient and less physically demanding.
Millions of hectares lost to the desert, forests under threat
And it is urgent that progress is made. Land loss is a driver of many other problems such as hunger, poverty, unemployment, forced migration, conflict and an increased risk of extreme weather events related to climate change.
In Burkina Faso, for example, a third of the landscape is degraded. This means that over nine million hectares of land, once used for agriculture, is no longer viable for farming.
It is projected that degradation will continue to expand at 360 000 hectares per year. If the situation is not reversed, forests are at risk of being cleared to make way for productive agricultural land.
Africa is currently losing four million hectares of forest every year for this reason, yet has more than 700 million hectares of degraded land viable for restoration. By bringing degraded land back to life, farmers do not have to clear additional forest land to turn into cropland for Africa's rising population and growing food demands.
When Mr. Sacande talks about restoring land in Africa, the passion in his voice is evident. "Restoring degraded land back to productive good health is a huge opportunity for Africa. It brings big social and economic benefits to rural farming communities," he says. "It's a bulwark against climate change and it brings technology to enhance traditional knowledge."
A version of this story first appeared on the FAO website.
The 13th IPACC for Indo-Pacific, hosted by India and the U.S.
The comments on the strategic landscape came at the Indo-Pacific Armies Chiefs Conference (IPACC), being attended by military leaders from 30 countries, 'Hindustan Times' informs.
"The region faces a complex web of security challenges, including boundary disputes. The need to comprehensively deal with these challenges has led to the full involvement of the states in the region, with all their organisations, including their armies," Indian Defence minister Rajnath Singh (photo) said in his inaugural speech at the 13th IPACC, hosted by India and the US.
Rajnath Singh pointed out that states must recognise that global issues involve multiple stakeholders and no one country can address these challenges in isolation.
The defence minister said peace and prosperity in the Indo-Pacific can be achieved in consonance with the ancient Indian ethos of 'Vasudhaiva Kutumbakam' (The world is one family).
Singh emphasised that the Indo-Pacific is no more a maritime construct, but a full-fledged geo-strategic construct, and the region is facing a complex web of security challenges, including boundary disputes and piracy.
He explained his vision for the region through a theoretical model by American author Stephen R Covey, which is based on two circles – 'Circle of Concern' and 'Circle of Influence'.
"There may be instances when the 'Circle of Concern' of different nations overlap with each other. International maritime trade routes passing through high seas, beyond the exclusive economic zones of any country, are relevant examples," he said.
"This can either result in conflict between nations or they can decide to coexist by mutually deciding the rules of engagement. The concept of these circles underscores the importance of strategic thinking and prioritisation," he added.
Singh pointed out that states must recognise that global issues involve multiple stakeholders and no one country can address these challenges in isolation.
He stressed the need to engage with the broader international community and work collaboratively through diplomacy, international organisations and treaties to tackle common concerns within the overlapping 'Circle of Concern'.
Singh was of the view that states, at the same time, must identify and seek to expand their 'Circle of Influence' to promote national interests on the global stage.
"This conference is an exercise where we all are trying to expand our 'Circle of Influence' while harmonising the overlaps of our 'Circle of Concern'," he added.
Rajnath Singh said security considerations have elevated the strategic significance of the Indo-Pacific and the vast stretch confronts a web of challenges that no country can tackle alone, with army chief General Manoj Pande describing it as a theatre of complexities with manifestations of inter-state competitions and a top US general calling for deepening partnerships in the region to jointly promote peace and stability.
Pande said India's outlook for the Indo-Pacific emphasised respect for the sovereignty and territorial integrity of all countries, peaceful resolution of disputes, avoidance of force and adherence to international law.
"While efforts by countries are converging towards effecting a free and stable Indo-Pacific, yet we are witnessing manifestations of inter-state contestations and competitions."
The army chief listed territorial disputes over landmasses and the militarisation of artificial islands in contested waters as key security concerns in the region.
India's efforts to build robust military partnerships with friendly countries underscore its commitment to safeguard national interests and address global challenges, Singh said. "The Indo-Pacific Region has emerged as a pivotal geopolitical and strategic concept in recent years, transforming from a primarily maritime concept into a comprehensive strategic framework."
Singh reiterated that India stands for a "free, open, inclusive and rules-based Indo-Pacific region."
"States must recognise that there are global issues and challenges involving multiple stakeholders that no one country can address in isolation. They need to engage with the broader international community and work collaboratively through diplomacy, international organisations, and treaties to tackle common concerns," he said.
In a joint press briefing with US army chief of staff General Randy George, General Manoj Pande said the Indo-Pacific construct has come to occupy central space in the contemporary geostrategic canvass in recent years. "Its significance reflects the evolving global dynamics in the political, security, economic and environmental domains. The region is a theatre of complexities and challenges. Periodic ideation and discussions among partners are necessary, with efforts focussed on the shared responsibility for achieving and sustaining peace and stability," Pande said.
Responding to a question on China, the army chief said the IPACC construct was not a military alliance directed against any country or group of countries, with its goal being bringing military leaders together to enhance collaboration and understanding in the Indo-Pacific, sharing best practices, planning effective humanitarian assistance and disaster relief and charting a roadmap for the future. "The aim is to build trust and strengthen friendships."
General George said IPACC was looking at building a security architecture that would bind the region together and lead to unity and collective commitment. "Unity and commitment are the best deterrents," he said, adding that the partnership between the US and Indian armies was vital for stability in the region. In a challenging global security environment, having great allies and partners is more important than ever before."
The diplomatic row with Canada will not impact the participation of its army in the conference, and the country is an "important partner" in the IPACC journey, said Major General Abhinaya Rai, additional director general, Strategic Planning.
"It doesn't impact us. The Canadian (deputy) chief is coming here. His delegation is coming here. Even when we look at the relationships with some of our neighbours… where we may have had a standoff but we continue to engage them at all levels, be it the military level and at the diplomatic level. And I am referring directly to China here," Rai said at a curtain-raiser to the conference that was attended by a battery of defence attaches from the participating countries, including Colonel Todd Braithwaite from Canada.
The Indo-Pacific Armies Management Seminar (IPAMS) and Senior Enlisted Leaders Forum (SELF) will also be held alongside IPACC.
The events will provide a unique opportunity "to build common perspectives towards a shared vision" and help build partnerships and strengthen friendships across the Indo-Pacific, said Army Vice Chief Lieutenant General MV Suchindra Kumar: "It is indeed fortuitous and a matter of great pride that the triad of IPACC, IPAMS and SELF is being hosted by the Indian Army in the same year as India's G-20 and SCO Presidency."
NATO's goal is Arctic -Finland is the path
After decades of going it alone in security issues, Finns are finding that life in a large alliance is complex, expensive and deeply political. Now Northern Europe and the Arctic more important for the NATO security, The New York Times stresses.
Finland cast aside decades of military nonalignment and self-reliance and joined the NATO alliance. That happened with breathtaking speed, as these matters go, but gaining membership may have been the easy part.
Now comes the complicated process of integrating itself into the alliance and its requirement of collective defense — with all of its financial, legal and strategic hurdles. "Joining NATO is an expensive business, and supporting Ukraine is an expensive business, and there's no end to that in sight," said Janne Kuusela, director-general for defense policy at Finland's Ministry of Defense.
Membership in NATO has long been considered a cheap benefit, given the American nuclear umbrella and the principle of collective defense. Achieving that will demand some difficult and costly decisions from the government and military officials as they learn to think strategically outside Finland's borders and adapt its forces and their capabilities to the alliance's needs.
They will have to decide how to move troops and equipment to Norway, Sweden or the Baltic States in the event they need reinforcements, for instance, or whether to participate in other NATO tasks like patrols in Kosovo or the Mediterranean.
At the same time, Finnish officials and analysts say, Finland will not alter its intention of defending every inch of its own territory, given its 830-mile border with Russia, a doctrine considered old-fashioned in the age of modern warfare.
For now, the country is negotiating a bilateral defense cooperation agreement with the United States, the kind of accord Washington has with many countries around the world, making joint exercises easier to plan and quicker to implement. It will cover what kind of U.S. troop presence Finland would allow and where, and what sort of equipment NATO's most powerful country will be able to bring to Finland for exercises or prepositioning.
The negotiations are complicated, said Elina Valtonen, Finland's foreign minister, in an interview. "Of course, it's a balance, how to also defend your sovereignty against an aggressive and unpredictable neighbor, who does not respect the same values that we do with our friends and allies," she said. "But Finland is a country where, typically, we like to have agreements, we like to have treaties, we are very legalistic."
Finland's relationship with the United States is considered as important as the one with the larger alliance, especially given the American nuclear deterrent that protects all NATO members. Finnish law prevents the importation or storage of nuclear weapons on its soil. But Finland will have to decide its policy on nuclear deterrence and the nature of its involvement in shaping NATO's nuclear policy.
Much of the responsibility for integration with NATO rests with Gen. Timo Kivinen, the commander of Finland's defense forces. He is familiar with the inner workings of NATO, since Finland has long been a partner nation and involved in NATO exercises; several hundred NATO troops have been stationed almost continuously in Finland since April 2022.
Even as a candidate member, Finland began the first stage of alliance defense planning that July. Now, as a full member, the planning is more intensive, but there is much to consider, he said, to align Finland's defense plans with those of the larger alliance.
The war has made Northern Europe and the Arctic more important for the security of the whole alliance. So, General Kivinen said, it is also vital that Sweden, a longtime defense partner for Finland, get into NATO soon. That would make alliance planning easier, especially in determining how best to defend the Arctic, the Baltic region and four of the five Nordic countries — Norway, Sweden, Finland and Denmark (Iceland is the fifth).
Already these four have agreed to operate their approximately 250 fighter jets as a joint operational fleet and also to provide air policing for Iceland.
NATO has placed Finland in the land-oriented command based in Brunssum, the Netherlands, which is charged with defending Central and Eastern Europe, including Poland and the Baltic nations.
Finland has already increased its defense budget, in part to pay for the purchase of F-35 fighter jets and new ships to better patrol its seas and hunt for submarines. It vows to spend at least 2 percent of gross domestic product on the military, as NATO desires.
Gerad Araud: Deluded Europe can't see that it's finished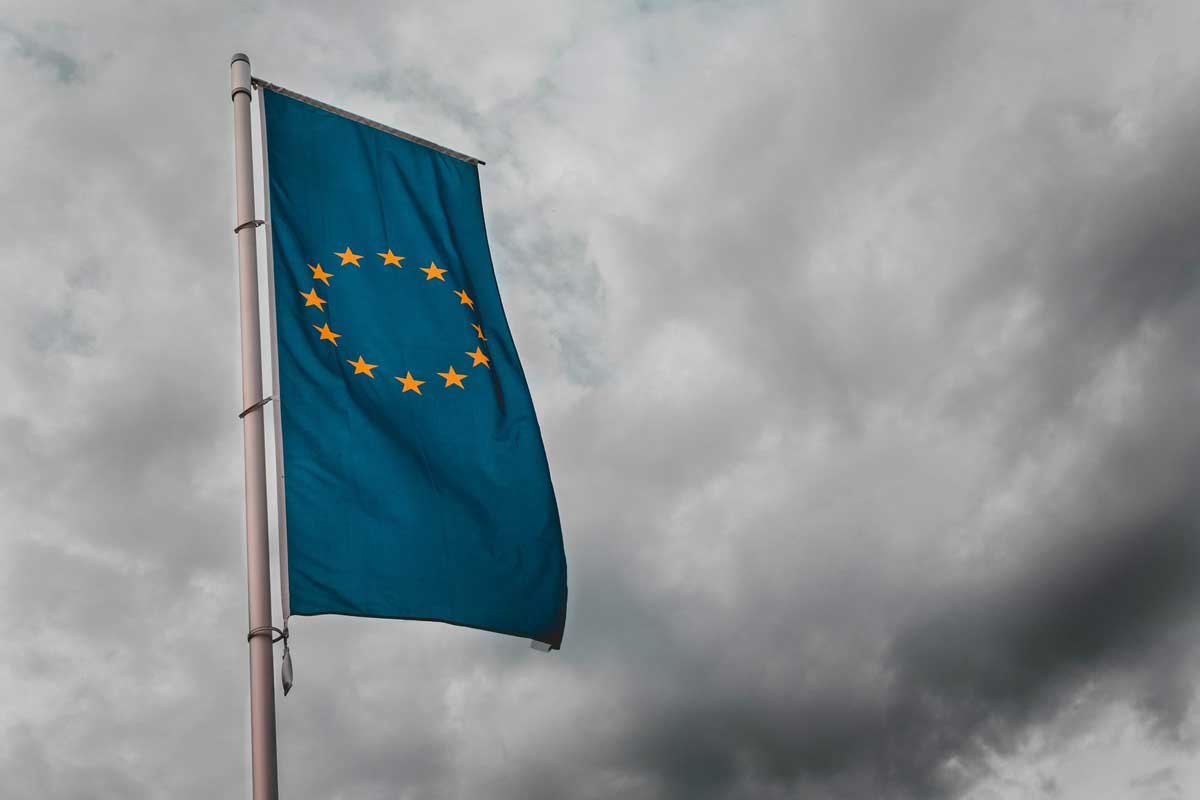 We Europeans are still convinced of the centrality of our small continent not only to the history of mankind but to shaping the world today. We lecture everyone else based on values that we firmly believe are universal. We think of ourselves as noble, powerful and well intentioned. But the period of true European power was really just a historical blip, writes Gerard Araud is a former French ambassador to the United States at London 'The Telegraph'.
Yes, Europeans dominated the world between 1815 and 1945, and from then until today we have stood just behind the US. But that was only two centuries: a comma in the history of the world. Until 1650, the GDP of India and, until 1750, the GDP of China were probably larger than any country in Europe.
So, in New Delhi and Beijing, we were seen as the upstarts during our period of dominance, and the economic rebalancing underway over the past few decades between Europe and Asia is viewed as merely a return to the long-term historical norm. The upstarts are being put back in their place.
It is no surprise that, in 2016, Barack Obama in an interview with The Atlantic seemed to believe that the future of humankind would be decided between New Delhi, Beijing and Los Angeles.
Indeed, when I served as France's ambassador to Washington, I noticed the extent to which our supposed heirs viewed us instead with a mixture of indifference, fatigue and neglect. We were the old aunt whose rambling utterances were more or less gently ignored.
For the US, the potential growth but also the main challenges are in Asia, so it is only logical for Washington to pivot towards that continent. There can be no confusion on this. For the US, Russia is a regional power, a pain but not the centre of their attention. They want to put an end to the war in Ukraine as soon as possible to face the real threat: China.
Are we Europeans able to prove that we still matter, that we are not just some peripheral touristic destination?
I doubt it, and for a very particular reason. As a Frenchman who has seen his country, the China of Europe in 1815, progressively lose its power in parallel with its demographic decline, I firmly believe that demography is destiny.
On this basis, Europe is facing an unprecedented situation. Its total population is projected to fall by 5pc between 2010 and 2050, but by 17pc among 25 to 64 year-olds. The populations of Hungary, the Baltic States, Slovakia, Bulgaria, Portugal, Italy and Greece are already declining, while Germany's is plateauing before a predictable decrease. The median age of Europeans is 42 years compared with 38 in the US. It is increasing on average by 0.2 years per annum.
What does it mean? Less demand and therefore less growth; and less dynamic societies. In more concrete terms, it entails a threat to the ''European model'', which is based on an uneasy compromise between a welfare state and economic reality.
Old age means ever-growing spending on health and personal assistance. The demographic crisis will, in turn, tear apart our societies between the working-aged and the retired in a context in which the latter enjoy a standard of living the former often can't ever hope to reach.
More acutely, Europeans will fight over the question of immigration. The experts are very clear in their assessment: given the weak effectiveness of "natalist" policies designed to increase birth rates, there is no alternative to overcoming demographic decline in Europe other than immigration.
In today's Europe, it is a euphemism to say that this solution won't be generally welcomed. When a French minister recently hinted that we may have to accept a limited number of immigrants to deal with shortages of personnel in some sectors, there was such an outcry that he immediately backpedalled.
The UK left the EU largely to stop immigration even from European countries. In 2015, Germany might have opened its borders to more than one million immigrants from the Middle East, but this was in response to a humanitarian emergency.
In this context, emigration from Europe is especially unwelcome. We are losing young, highly educated individuals who go mainly to the US, where they will have better opportunities, be it in the research, academic or the private sectors.
When travelling in America, everywhere I went I met European researchers, surgeons, teachers and entrepreneurs. It was difficult not to feel sadness that these young people, who our countries had educated at a high cost, were instead enriching the US.
Don't say my pessimism is only the usual French moaning; don't add that British and French demographics are not that bad (although that is true).
Every signal is pointing towards an inward-looking Europe. Un continent de vieux. The future of humankind will be definitely decided elsewhere.