The Global (Dis) Order Warfare: The Chinese Way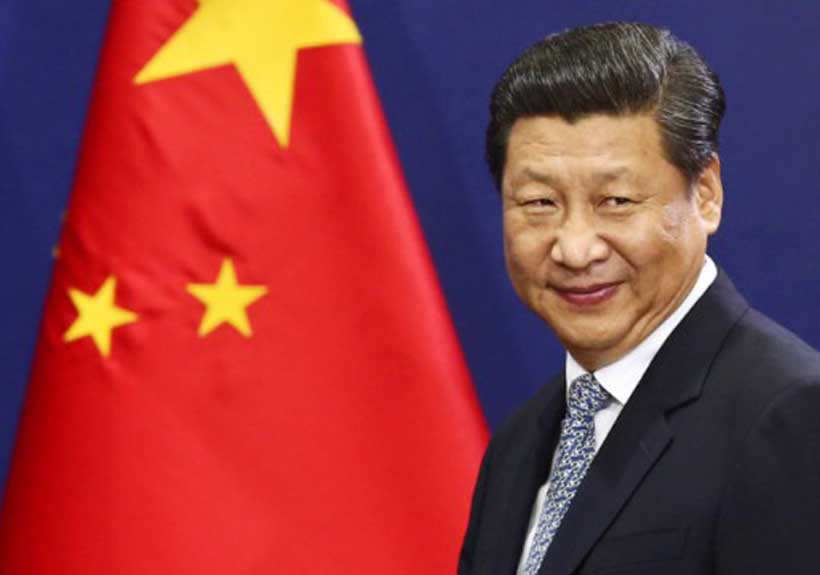 Since the ascension of Xi Jinping, two important developments have come to dominate the global headlines. One, the so-called wolf diplomacy of China has been on the forefront of global political relations and two, there has been a huge spurt in Chinese efforts to use disinformation and espionage, as a part of its global diplomatic-strategic plans to destabilise countries who it sees as rival or a threat, in more than one ways.
Suddenly, there are instances of greater violence, instability and conflict in countries and regions that could be considered as political/economic/military rivals or likely competitors to China. In the US, FBI has reported an increase of 1300 percent in economic espionage investigations with almost 90 percent cases having a Chinese military/government background. On an average, the US has reported registering of a new counter espionage case against China, every 12 hours. A recent report suggested the operation of about 250 MMS Chinese spies in Brussels, the capital of European Union.
In Australia that has a continuing run-in with China in recent times, there have been instances of Chinese overt/covert interference in political/economic domain. In the UK, a highest level confirmation came in from the Home Secretary Priti Patel that confirmed the MI5 report of a Chinese government agent working in the British parliament to subvert democratic process and promote Chinese interests.
In India in particular which is virtually in a state of no-peace, no-war with China for the last 21-months, following a bloody conflict at Galwan (in which 20 Indian and 44 Chinese soldiers killed, though Chinese did not accept casualties for a long time.), the situation is quite favourable to the massive Chinese interference. The Modi-led Indian government is working at a furious pace on various fronts, economic, political, diplomatic and strategic. And that is something that is not convenient to Chinese interests.
The Chinese since 1950s have been used to an Indian government, timid and submissive and more receptive to their interests than protecting national interests of India. A big example of this self-defeating, servile and pro-communist mental make-up has been the Nehru's support to China for a permanent UNSC seat, even in 1963 after the Indo-China war in the previous year. Successive governments since then have been following the same thinking and policy in the name of 'continuation of foreign policy', irrespective of changes in the government.
Hence, when Doklam happened in 2017 and Indian government for a change, showed courage and stood up against the 'self-proclaimed super power China' to protect the territories of a friendly Bhutan, the middle kingdom got the shock of the decade. It was used to have a southern neighbour who in spite of decades of supporting terrorism in country's north-east, supporting Pakistani terrorism, never faced China head-on. And that brought about a change in the Chinese perception and strategic calculations vis-à-vis India.
Since Doklam face-off between India and China, the latter has been playing all games with the clear objective of preventing its rise in the word order. For reasons better known to European politicians, for some years there has been no effort from their side to compete and prevent China from spreading its aggressive strategic-diplomatic policies around the world.
Its genesis could be seen in the passive Obama-led US policy of playing a second fiddle to China. No wonder, during the eight years of Obama administration, China was not only able to strengthen its politico-strategic grip over parts of Asia and Africa but came very close to attack Taiwan. Had it not been the sudden deterioration of US-China relations during the Trump era, probably the world map could have been changed so far, particularly in the south China Sea region.
The passive Obama administration allowed China to grow impressively on the trade-economic front and emerge as the manufacturing hub of the world. It also remained indecisive, letting China develop a huge trade surplus vis-à-vis the US. And the biggest flip came when is spite of being fully aware of the likely catastrophic implications and the debt-trap strategy of the Chinese showpiece Belt and Road Initiative (BRI), it neither discouraged smaller nations nor took a stand against it.
India was the only country that spoke overtly against the concept and remained out of the BRI, even at the cost of antagonising China. Today, the world is witness to the debt trap that Chinese BRI has brought about for many countries like Pakistan, Maldives, Sri Lanka, Djibouti, Laos, Mongolia, Zambia, Montenegro, Kyrgyzstan, Tajikistan and a few others. This grim economic scenario is almost certain to compel such countries to part with their political and economic sovereignty that could well be a 21st century model of Chinese imperialism.
Such explicit Indian opposition to China and its likely emergence as a political, economic and military rival, led China to create a host of internal disturbances in the country. It is interesting to see that most of the damning criticism against Indian government for the past three-four years are emanating from Indian intellectuals living in the US/Europe for decades and are overtly/covertly left-leaning.
Similarly, the journalists, intellectuals, academicians in India who criticise and abuse the government are having a leftist background, many of them have a record of visiting China in recent past. Some of the politicians, including the de facto opposition leader Rahul Gandhi is said to have had midnight meetings with Chinese Ambassador in New Delhi. The Chinese government has also provided funds to the main Indian National Congress (INC) opposition party, a few years ago. Some media reports suggested that was one of the reasons for INC's pressure on the previous Dr Manmohan Singh and current Modi governments, to join the Chinese dominated trade block Regional Comprehensive Economic Partnership (RCEP).
The Chinese efforts to politically subvert the democratic countries has become more blatant. The recent anti-India resolutions in the British Parliament could well be seen in the context of MI5 report confirming the presence of Chinese agents in British legislature. In Australia, the reported offer by Chinese to Nick Zhao to run for Australian parliament as a Liberal Party member and recent statement of an apparent Chinese defector Wang Liqinag suggesting that Chinese agents are 'operating with impunity in Australia', need to be seen in this context.
And beyond all this politico-diplomatic moves, there have been credible reports of Chinese cyber-attacks on US, India, UK, Taiwan, Australia and others who it sees as rivals. India in the last one year, witnessed a 261 percent rise in Chinese cyber-attacks against military, scientific, banking, telecommunication systems.
To make matters worse, a detailed analysis of individuals occupying important positions in government/international organisations reveals that a few of them do have some or the other sort of Chinese support that has affected their actions or lack of it, vis-à-vis China. The tremendous suffering that the world and humanity have to endure due to Corona, clearly occurred due to deliberate or ineptness of Chinese government/military/scientific community. However, the World Health Organisation (WHO) has failed to fix accountability for this pandemic on China.
All such development clearly points towards a Chinese strategy to create a global disorder, a state where democracies like the US, India, Australia, Japan, Europe, Taiwan will not be able to stand unitedly and make way for the ascent of the middle kingdom to the pinnacle of global political, economic and military hierarchy.
Assad's visit to China: Breaking diplomatic isolation and rebuilding Syria
The visit of Syrian President Bashar Al-Assad to China to participate in the opening of the Asian Games came as a serious step to try to break the diplomatic isolation from Syria. Syrian President "Bashar Al-Assad" was keen to meet his counterpart Xi Jinping in the city of Hangzhou in eastern China, where the Asian Games are being held, as this was the Syrian president's first visit to China since 2004. According to the Syrian regime's Al-Watan newspaper, Al-Assad will attend the launch ceremony of the (nineteenth edition) of the Asian Games, which will open on September 23, in the Chinese city of Hangzhou. This visit to Bashar al-Assad reflects the great coordination between Moscow and Beijing, as it is likely that the Russians pushed for this visit at this precise time. Perhaps, through his visit to China, Bashar al-Assad is trying to deliver a specific message about the start of "international legitimization" of his regime. Syria's accession to the Belt and Road Initiative in January 2022 is an indication of the possibility of implementing vital Chinese projects, especially since it is located between Iraq and Turkey, making it a vital corridor for land routes towards Europe.
Bashar Al-Assad's visit to China also comes in an attempt to attract it to reconstruction projects in the affected areas in Syria, as China has the ability to complete reconstruction infrastructure in residential and civilian areas with exceptional speed. This is the same as what the Chinese ambassador to Syria "Shi Hongwei" announced in August 2023, that "Chinese companies are actively involved in reconstruction projects in Syria". The war in Syria led to massive destruction of infrastructure and the destruction of many vital sectors of the Syrian economy, including oil, while the Syrian government is subject to harsh international sanctions. We find that the Chinese side has shown great interest in the reconstruction projects in Surba, such as the presence of more than a thousand Chinese companies to participate in (the first trade exhibition on Syrian reconstruction projects in Beijing), while they pledged investments estimated at two billion dollars.
China played an active role through diplomatic movements in Syria, as it participated in the "Astana" process, and obstructed Security Council resolutions related to Syria, to confirm its position in support of Damascus, using its veto power more than once in the Security Council, against resolutions considered to be a blow to Assad's "legitimacy". In September 2017, the Syrian regime classified China, along with Russia and Iran, as "friendly governments" that would give priority to reconstruction projects. Therefore, Al-Assad affirmed during his meeting with Chinese President "Xi Jinping" that: "this visit is important in terms of its timing and circumstances, as a multipolar world is being formed today that will restore balance and stability to the world, and it is the duty of all of us to seize this moment for the sake of a bright and promising future".
According to my analysis, China follows the policy of "breaking diplomatic isolation on presidents and countries against which America is angry", so the visit of "Bashar al-Assad" comes within a series of visits that China witnessed during the current year in 2023, to presidents who are isolated internationally by the United States of America, such as: Venezuelan President "Nicolas Maduro", the Iranian President "Ibrahim Raisi", and the Belarusian "Alexander Lukashenko".
China is also keen to conduct interviews in its newspapers and official websites affiliated with the ruling Communist Party with many presidents and officials of countries isolated internationally and diplomatically by the United States of America and the West, such as the Chinese keenness to conduct and publish an interview with Syrian Foreign Minister "Faisal Mekdad" on September 21, 2023, and the Chinese reviewed his statements, saying that "the United States of America has plundered oil, natural gas, and other resources from Syria, causing losses worth $115 billion". The Chinese newspaper "Global Times", which is close to the ruling Communist Party, also focused on the United States' greater role in the deterioration of "Syria from stability to chaos" . The Chinese newspaper compared this to China's policy, which constantly calls for peaceful dialogue and opposes "foreign interference" .
Through his visit to China, Syrian President "Bashar Al-Assad" is trying to lay the foundations for joint cooperation between China and Syria within the framework of the Belt and Road Initiative, with full Chinese support for Syria's accession to the Shanghai Cooperation Organization as a dialogue partner. China has always affirmed its firm support for Syria's efforts against foreign interference, with the Chinese rejection of the stationing of illegal forces on Syrian territory. China is also making great efforts with many countries to lift sanctions and the illegal economic blockade on the Syrian people, in addition to Chinese support for building Syrian capabilities in the field of combating terrorism. Knowing that despite its alliance with President "Bashar Al-Assad", China did not participate in supporting him militarily, but it used the right of criticism to obstruct the passage of resolutions against him in the Security Council.
We can reach an important conclusion that Bashar Al-Assad's visit to China has a greater political track, and that Beijing is trying to play a greater role in the issue of resolving conflicts or to have a greater actual role in negotiations related to sensitive issues in the region. The implications of Assad's visit to China are also politically significant, as China is trying to play a greater political role in the region, as China has been trying since the start of the Russian-Ukrainian war and the emergence of a vacuum in the Middle East as a result of the decline of Russian influence due to its preoccupation with the war, so Beijing is trying to expand in the Middle East and Africa.
China's Inclusive Diplomacy for Global Cooperation
President Xi Jinping's address at the recently held 2023 CIFTIS resonates as a powerful call for inclusive development and cooperation in the services trade sector. China's commitment to expanding market access, increasing connectivity, and aligning policies with global standards demonstrates its commitment to ensuring a level playing field for all nations.
This commitment extends across different sectors, including telecommunications, tourism, law, vocational examinations, and the larger services sector. President Xi's address emphasized China's intention to expand broader, broaden market access, and support inclusive development in the services trade sector. His sentiments resonate with the global world as China seeks to create new prospects for openness, cooperation, and economic equality.
Over the last few decades, the services trade landscape has changed drastically, becoming an essential component of international business. However, this expansion has not been uniform, with developing countries frequently encountering difficulties such as limited market access, complex rules, and capacity limits that prevent them from fully participating in international services trade.
Notably, China is committed to promoting inclusive growth in the services trade sector. It assured of taking continuing steps to accelerate Chinese modernization through high-quality development, to open up new avenues for openness and collaboration for all countries.
Through openness, cooperation, innovation, and shared services, China emphasized the need for inclusive growth and connectivity. Recognizing that a rising tide in services trade should raise all boats, particularly those from nations with limited resources, China has launched a series of ground-breaking initiatives. Additionally, China is actively expanding its network of high-standard free trade areas, participating in negotiations on the negative list for trade in services and investment.
China is setting an example by aligning its policies with international standards. President Xi highlighted in his speech that national integrated demonstration zones for increased openness in the services sector, suitable pilot free trade zones, and free trade ports will be at the forefront of aligning policies with high-standard international economic and trade regulations. These zones demonstrate China's commitment to fostering an atmosphere conducive to international cooperation and growth.
Real-world examples vividly demonstrate the practical impact of China's assistance to developing countries in the services trade. China's investments in transport infrastructure, such as the Standard Gauge Railway, have considerably facilitated the flow of goods and people in Kenya, boosting the services sector indirectly.
Pakistan's experience with the China-Pakistan Economic Corridor (CPEC) is similar, with improved physical connectivity catalyzing the expansion of digital services and e-commerce. Various infrastructure developments in Indonesia have resulted in spectacular advances, opening up new potential for services trade.
Ethiopia, too, has reaped the benefits of China's commitment, with active participation in industrial parks reviving the services sector, which includes logistics, banking, and education. These real-life success stories highlight China's critical role in facilitating the expansion and development of services trade in developing countries.
China's commitment to capacity building and technical aid is critical in its support for developing countries in the services trade. China provides these countries with the knowledge and skills they need to participate effectively in the services trade by offering specialized programs. Furthermore, China's significant investments in infrastructure projects such as ports, logistical hubs, and telecommunications networks play an important role in facilitating the smooth flow of services.
Furthermore, China's commitment to reducing entry barriers and optimizing regulations indicates the country's persistent commitment to creating an equitable environment. This approach not only promotes equitable possibilities but also simplifies market access, making it easier for developing countries to export their services to China's enormous and dynamic market.
Furthermore, China gives significant financial support in the form of loans and grants for service trade-related initiatives, recognizing the financial problems that many developing countries confront. This financial assistance enables nations to overcome economic challenges and invest in the expansion and improvement of their service sectors, thereby encouraging economic equality and cooperation.
As the world continues to evolve, services trade will play an increasingly important role in global economic growth, and China's leadership in this realm is helping to shape a future where opportunities are shared, disparities are reduced, and cooperation knows no bounds. It is a vision worthy of appreciation and support since it is consistent with the ideals of justice and equality, moving the globe closer to a more linked and wealthy global community.
China's Multilateral Engagement and Constructive Role in the G20
The recent G20 Summit in India has once again taken center stage, attracting global attention as it gathered together leaders and delegates from the world's 20 most powerful economies. This high-profile event was significant in shaping international relations and addressing serious global concerns due to its broad presence and crucial talks. This high-stakes gathering occurs at a pivotal juncture, marked by escalating divisions among major powers on a multitude of pressing global issues, including the Russia-Ukraine conflict, global economic recovery, food security, and climate change.
The recent inclusion of the African Union (AU) as a permanent member within the G20 serves as a positive signal, signifying consensus among major economies. However, lurking concerns persist about the formidable challenges involved in achieving unity and issuing a joint declaration in the midst of these complex global dynamics.
Chinese Premier Li Qiang's opening remarks at the 18th G20 Summit in New Delhi resonate as he underscores the paramount importance of unity and collaboration among G20 member nations. He emphasizes the critical need for effective coordination of macroeconomic policies to restore hope and generate momentum for long-term economic growth.
Premier Li eloquently highlights the interconnectedness of humanity's destiny and calls upon nations to demonstrate mutual respect, seek common ground while momentarily setting aside differences, and work tirelessly towards peaceful coexistence. In a world characterized by profound crises and shared hardships, he aptly observes that no nation can thrive in isolation. Therefore, the only plausible pathways for guiding humanity forward are those rooted in cooperation and harmony.
The G20, originally established to navigate global financial crises and forge collective strategies for addressing economic challenges while fostering global economic development, has, regrettably, experienced a decline in consensus and a rise in differences among major powers. This shift has been particularly evident since the onset of the Ukraine crisis and the United States' strategy of containment against China. Consequently, the G20 is increasingly devolving into a forum marked by discord, rather than the once-productive and constructive multilateral mechanism it was intended to be.
Nevertheless, the G20 retains its significance as a pivotal forum for international collaboration in confronting global challenges. With the increasing contributions of developing nations like China, India, and African countries, the voices within the G20 have diversified, no longer solely dominated by Western perspectives. As a response, the United States seeks to regain control of the multilateral process to further its agenda of great power competition. However, this approach is unlikely to be warmly received by the broader international community.
China remains steadfast in its commitment to deepen reforms and open up further to foster high-quality development and its unique brand of modernization. China views itself as a catalyst for additional momentum in global economic recovery and sustainable development. China stands ready to collaborate with all stakeholders to contribute to the well-being of our shared Earth, our common home, and the future of humanity. Despite Western media's attempts to sensationalize China's stance and magnify perceived differences, China continues to play a constructive role within the G20, dedicated to its multilateral mission.
To ensure that the G20 remains a platform focused on global governance rather than being overshadowed by geopolitical conflicts, China remains determined to fulfill its constructive role within the group, regardless of attempts by Western powers to politicize the mechanism. China's efforts have expanded the G20 to include the African Union, effectively transforming it into the "G21." China was the first nation to endorse African Union membership in the G20 and advocates for the African Union to assume an even more significant role in international governance.
The growing divisions and disputes within the G20 have eroded its effectiveness as a platform for addressing global challenges. These divisions, primarily driven by American actions and policies, have spawned tensions with far-reaching global implications, from the Ukraine crisis to escalating tensions in the Asia-Pacific region, particularly in the Taiwan Straits and the South China Sea. These developments underscore the critical role the G20 plays in promoting cooperation and unity.
Amid the current geopolitical landscape characterized by major powers' divisions, tensions have surged, resonating globally and causing ripple effects. From the Ukraine crisis to tensions in the Asia-Pacific region, particularly in the Taiwan Straits and the South China Sea, the significance of the G20's role in fostering cooperation and unity cannot be overstated.
All G20 member nations must recognize the urgent imperative of cooperation in building a world that is safer, more prosperous, and increasingly peaceful. Given the global challenges that transcend narrow national interests, effective responses can only be crafted through international cooperation. The G20 stands as a pivotal arena for this cooperation, with China's positive contribution being indispensable in promoting cohesion.
Despite Western media's efforts to sensationalize China's position and magnify perceived gaps, China remains a committed multilateral partner within the G20, dedicated to constructive engagement. The G20 continues to serve as a critical platform for addressing global concerns, fostering unity, and promoting international collaboration. As the world grapples with intricate issues, it remains imperative that nations adhere to the principles of multilateralism and collaborate relentlessly to secure a more prosperous, peaceful, and sustainable future for all.