"…the worst are full of passionate intensity, while the best lack all conviction."-William Butler Yeats, The Second Coming
By definition, former President Donald J. Trump's doctrinal emphasis on "America First" signified a rejection of human community and universal cooperation.[1] The enduring effect of this rejection has been palpable acceleration of global chaos, a dissembling speedup that includes corollary risks of war, terrorism and genocide. To the extent that these more-or-less plausible risks might sometime display a nuclear dimension,[2] any further continuity of belligerent nationalism could propel the United States and other countries toward certain irretrievable forms of human catastrophe..
Ultimately, whatever the particular outcomes, truth will likely win out over shortsighted expressions of political wizardry.[3] A core component of any such truth is that American survival and prosperity are inextricably linked with a much wider global vulnerability. In essence, it would be foolish to suppose that the American nation – or, indeed, any individual nation – could meaningfully secure itself at the expense of other nations.
For an especially timely example of such profound intellectual error, one need look no further than the now-persistent "plague" of worldwide disease pandemic. As in cases of belligerent nationalism regarding military security matters, the effective management or conquest of Covid19 will require full scale rejections of zero-sum thinking. Here, where it is understood as a metaphor of much wider problems, authentic planetary community is indispensable.
There is more. Learning must always be theory-based.[4] With its inherently self-deceiving nature, however, belligerent nationalism is gratuitously crude and injurious. Going forward, the only sensible posture for a sitting U.S. president must express some determinedly coherent variant of "all in the soup together."
Such an improved mantra need not be all that difficult to operationalize. It is usefully discoverable in the succinctly prescient writings of Pierre Teilhard De Chardin: "The egocentric ideal of a future reserved for those who have managed to attain egoistically the extremity of everyone for himself," summarizes the late Jesuit scientist and philosopher, "is false and against nature. No element can move and grow except with and by all the others with itself."
Prima facie, the core message here is both simple and incontestable. It is that no single country's individual security can ever be achieved at the tangible expense of other countries. Moreover, no such individual state security is conceivably sustainable if the world as a whole must thereby expect a reciprocally diminished future.[5]
There is more, No conceivably gainful configuration of Planet Earth can ever prove "secure" if the conspicuously vast human legions which comprise it remain morally, spiritually, and intellectually adrift. It is, of course, precisely such a willful detachment from stable national and international moorings that was openly fostered by Donald Trump's "America First."
Earlier, observed William Butler Yeats, in what represented a more broadly metaphorical indictment of chaos, "Theblood-dimmed tide is loosed." But just as it appeared for the empathetic Irish poet, today's still-expanding global chaos is really just a symptom. It is, as the professional philosophers would likely claim, "merely epiphenomenal."[6]
The philosophers would be "on course." For the world as a whole, chaos and belligerent nationalism are never themost truly underlying "disease."[7] Always, that more determinative pathology remains rooted in certain seemingly great and powerful states that stubbornly fail to recognize the remorseless imperatives of human interrelatedness or community. This core failure has been a long-term problem, and is not one that is particular to any particular American president or to the United States in its decisional entirety.[8]
Following former President Donald Trump's "America First," world politics will increasingly encourage an already lethal human deficit. This deficit is the reluctance of individual citizens and their respective states to discover authentic self-worth as individual persons, within themselves. Precisely such a significant deficit had already been foreseen in the eighteenth century by America's then-leading person of letters, Ralph Waldo Emerson. Today, revealingly, the still-vital insights of "American Transcendentalists" remain recognizable and meaningful to only an excruciatingly tiny minority. Unsurprisingly, especially after Trump, the "life of the mind in America" is a very shallow narrative.
Despite their impressive intellectual antecedents, including some earlier occupants of the White House, Americans almost never read seriously challenging books. Such a cryptic observation is not offered here in an offhanded or gratuitously mean spirited fashion. Quite the contrary, it is presented as an unassailable fact of American life, one famously commented upon during the first third of the nineteenth century by French visitor Alexis de Tocqueville in his Democracy in America. This same fact led the Founding Fathers of the United States, including Thomas Jefferson (the most identifiably democratic figure among them), to rail against uneducated mass participation in the new republic.[9]
As the necessary corrective, Jefferson set forth in his Notes on Virginia a plan of elementary schooling by which, he argued, "twenty of the best geniuses will be raked from the rubbish annually."
Somehow, whatever we might now think of Jefferson's earlier expectations for "The People," former president Trump managed to defile what is most urgently important to our common future. This factor is the critical inner horizon to world politics and whatever it implies. In literature, this subtle horizon is not in any fashion conspicuous. Nor is it "practically" oriented toward commerce or personal wealth aggrandizement. It can be encountered and clarified in the "inner horizon" writings of Sören Kierkegaard, Sigmund Freud, Friedrich Nietzsche, Hermann Hesse, Carl Jung,[10] Jose Ortega y'Gassett and Pierre Teilhard de Chardin.
Here on earth, the tribe, in at least one form or another, is always the determinative microcosm. From the beginning, from the muddled primal promiscuity of our very earliest global politics, determinative behavior in world affairs has been driven by some kind or other of individual group elevation and resultant inter-group conflict. From the identifiable human origins of all our so-called "civilizations,"[11] and from the pitiably aggregated totals of individual human souls seeking some ultimately satisfying forms of redemption, most people have felt themselves utterly lost or hideously abandoned outside the warmth of a "protective" tribe.
Today, it is precisely this degrading and potentially lethal inclination that is fostered by any and all forms of belligerent nationalism.
The veneer of human civilization remains razor thin. Oddly, certain whole swaths of humankind remain dedicated to certain ancient and grotesque sacrificial practices. In this connection, shamelessly linking violence and the sacred, most terrorist murders are now reassuringly justified as "holy war" or as "freedom fighting." But their net effect is always plainly insidious and thoroughly dissembling.
As a stipulated response to these serious challenges, belligerent nationalism remains wholly misconceived. Left unchallenged, this atavistic mantra would only further harden the hearts of humankind's most recalcitrant enemies, and thereby exacerbate the indispensable search for some truly viable American remedies. What we need, instead, is broadening support for a much more enduring impulse of global solidarity and human interconnectedness.
From the seventeenth-century Peace of Westphalia, which in 1648 ended the last of the great religious wars sparked by the Reformation, to the present precarious moment, international relations and international law[12] have been shaped by a protean "balance of power," and by the evident corollaries of war,[13] terror, and genocide.[14] To be sure, hope still exists, but now, it must sing softly, in an undertone, that is, with circumspection, inconspicuously, almost sotto voce. Although counter-intuitive, the time for visceral celebrations of science, modernization, technology, and even social media is already partially over. Now, to survive, together, on an imperiled planet, all of us must energetically seek to rediscover an individual life that is consciously detached from nationally patterned conformance, cheap entertainments, shallow optimism, and disingenuously contrived visages of tribal happiness.
With such refreshingly candid expressions of the awakened human spirit, we Americans may yet learn something that is both useful and redemptive. We may learn, even during the declension "Time of Trump," that a commonly felt agony is more important than astrophysics; that a ubiquitous mortality is more consequential than any transient financial "success;" and that shared human tears may reveal much deeper meanings and opportunities than narrowly self-serving tax reductions or imbecilic border walls.
In his landmark work, The Decline of the West, first published during World War I, Oswald Spengler inquired: "Can a desperate faith in knowledge free us from the nightmare of the grand questions?" It remains a noteworthy query, one that will likely never be raised in our universities, let alone on Wall Street or in the White House. We may, however, still learn something about these "grand questions" by studying American responsibility for the still-expanding chaos in world politics.
At that time, we might finally learn that the most suffocating insecurities of life on earth can never be undone by militarizing global economics, by building larger missiles, by abrogating international treaties, or by replacing one abundantly sordid regime with another in the naively presumed interests of "national security."
In the end, even amid an endlessly squalid American politics, truth is exculpatory. Accordingly, in a promising paradox, Trump's "America First" expressed a lie that could still help to see the truth. This cosmopolitan truth, worldwide in scope, is that Americans require above all else a consciousness of unity and relatedness between human beings and their particular nation-states. Always, as this essay has expressly underscored, this indispensable consciousness must be rooted in pertinent international law.[15]
               Though widely unrecognized, such an elementary consciousness is integral to all meaningful possibilities of both American security and planetary well-being. Now, before it is too late, represents the human community's literally last chance to replace the "passionate intensity" of Realpolitik[16] with a vitally revised "conviction." At this point, armed with a vision that rejects zero-sum or "everyone for himself" thinking in world politics,[17] the grave dangers of belligerent nationalism could finally collapse under the unsustainable weight of their own contradictions.[18]
No other conceivable replacement could prove more necessary.
---
[1] The legal principle of "universal cooperation" is founded upon a presumption of solidarity between states in their common struggle against criminality. It is mentioned in the CORPUS JURIS CIVILIS; in Hugo Grotius's DE JURE BELLI AC PACIS LIBRI TRES (Book II, Ch. 20); and in Emmerich de Vattel's LE DROIT DES GENS (Book I, Ch. 19).
[2] For authoritative early accounts of nuclear war effects by this author, see: Louis René Beres, Apocalypse: Nuclear Catastrophe in World Politics (Chicago: University of Chicago Press, 1980); Louis René Beres, Mimicking Sisyphus: America's Countervailing Nuclear Strategy (Lexington, Mass., Lexington Books, 1983); Louis René Beres, Reason and Realpolitik: U.S. Foreign Policy and World Order (Lexington, Mass., Lexington Books, 1984); and Louis René Beres, Security or Armageddon: Israel's Nuclear Strategy (Lexington, Mass., Lexington Books, 1986). Most recently, by Professor Beres, see: Surviving amid Chaos: Israel's Nuclear Strategy (New York, Rowman & Littlefield, 2016; 2nd ed. 2018).
[3] "Reason," warns Karl Jaspers, "is confronted again and again with the fact of a mass of believers who have lost all ability to listen, who can absorb no logical argument, and who hold unshakably fast to the Absurd…." See the 20th century philosopher's Reason and Anti-Reason in Our Time, Archon Books, 1971, p. 78.
[4] "Theory is a net," observes the German poet Novalis, "and only those who cast, can catch." This apt metaphor was embraced by philosopher of science Karl Popper as the epigraph to his classic Logic of Scientific Discovery (1934).
[5] In both logic and law, the rights assured by the Declaration and Constitution can never be confined to the people of the United States. This is because both documents were conceived by their authors as the indisputable codifications of pre-existing Natural Law. Though generally unrecognized, the United States was expressly founded upon the Natural Rights philosophies of the 18th century Enlightenment, especially Locke, Hobbes, Montesquieu and Rousseau. Thomas Jefferson was well acquainted with the classical writings of political philosophy from Plato to Diderot. In those early days of the Republic. an American president could not only read serious books, but also write them.
[6] The classical example is Plato's parable of the cave in The Republic.
[7] Although composed in the seventeenth century, Thomas Hobbes' Leviathan offers a still- illuminating vision of chaos in world politics. Says the English philosopher in Chapter XIII, "Of the Naturall Condition of Mankind, as concerning their Felicity, and Misery:" "During such chaos," a condition which Hobbes identifies as a 'time of War,' it is a time "…where every man is Enemy to every man… and where the life of man is solitary, poor, nasty, brutish, and short." At the time of writing, Hobbes believed that the condition of "nature" in world politics was less chaotic than that same condition existing among individual human beings. This owed to what he called the "dreadful equality" of individual men in nature concerning ability to kill others, but this once-relevant differentiation has now effectively disappeared together with the global spread of nuclear weapons. More precisely, today, "weaker" states that are nonetheless nuclear can still bring insufferable harms to the "stronger" states.
[8] Early on, William Blackstone, the jurist upon whose work the United States owes its own basic system of law, remarks at Book 4 of his Commentaries on the Law of England: "The law of nations (international law) is always binding upon all individuals and all states. Each state is expected, perpetually, to aid and enforce the law of nations as part of the common law, by inflicting an adequate punishment upon the offenses against that universal law."
[9] See by this writer, Louis René Beres, at Oxford University Press: https://blog.oup.com/2011/09/the-people/ See also, by Professor Beres, at The National Interest, https://nationalinterest.org/feature/america-becomes-what-its-founders-feared-16000?nopaging=1
[10]The term "mass," favored by Swiss psychologist Carl G. Jung, is roughly identical in meaning to Sigmund Freud's term "horde" (itself derived from Friedrich Nietzsche's "herd") and to Danish philosopher Soren Kierkegaard's "crowd." Always, warns Kierkegaard insightfully, "The crowd is untruth."
[11] "Civilization," adds Lewis Mumford, "is the never-ending process of creating one world and one humanity." Still the best syntheses of contemporary creative outlines for a world civilization are W. Warren Wagar The City of Man (1967) and W. Warren Wagar, Building the City of Man (1971).
[12] For the authoritative sources of international law, see art. 38 of the Statute of the International Court of Justice; done at San Francisco, June 26, 1945. Entered into force, Oct. 24, 1945; for the United States, Oct. 24, 1945. 59 Stat. 1031, T.S. No. 993, 3 Bevans 1153, 1976 Y.B.U.N., 1052.
[13] Under international law, the question of whether or not a true "state of war" exists between countries remains ambiguous. Traditionally, it was held that a formal declaration of war was necessary before a true state of war could be said to exist. Hugo Grotius divided wars into declared wars, which were legal, and undeclared wars, which were not. (See Hugo Grotius: The Law of War and Peace, Bk. III, Chs. III, IV, and XI.) By the start of the twentieth century, the position that war obtains only after a conclusive declaration of war by one of the parties was codified by Hague Convention III. This treaty stipulated that hostilities must never commence without a "previous and explicit warning" in the form of a declaration of war or an ultimatum. (See Hague Convention III Relative to the Opening of Hostilities, 1907, 3 NRGT, 3 series, 437, article 1.) Currently, declarations of war may be tantamount to admissions of international criminality, because of the express criminalization of aggression by authoritative international law, and it could therefore represent a clear jurisprudential absurdity to tie any true state of war to formal and prior declarations of belligerency. It follows that a state of war may now exist without any formal declarations, but only if there exists an actual armed conflict between two or more stat and/or at least one of these affected states considers itself "at war."
[14] This balance creates a "vigilante" system of "Westphalian" law. See: Treaty of Peace of Munster, Oct. 1648, 1 Consol. T.S. 271; and Treaty of Peace of Osnabruck, Oct. 1648, 1., Consol. T.S. 119, Together, these two treaties comprise the Peace of Westphalia.
[15] International law is an integral part of United States jurisprudence. In the words of Mr. Justice Gray, delivering the judgment of the US Supreme Court in Paquete Habana (1900): "International law is part of our law, and must be ascertained and administered by the courts of justice of appropriate jurisdiction…." (175 U.S. 677(1900)) See also: Opinion in Tel-Oren vs. Libyan Arab Republic (726 F. 2d 774 (1984)).The specific incorporation of treaty law into US municipal law is codified at Art. 6 of the US Constitution, the so-called "Supremacy Clause."
[16] Throughout history, geopolitics or Realpolitik has been associated withpromises of personal immortality. To wit, in his posthumously published lecture on Politics (1896), German historian Heinrich von Treitschke observed: "Individual man sees in his own country the realization of his earthly immortality." Earlier, German philosopher Georg Friedrich Hegel opined, in Philosophy of Right (1820), that the state represents "the march of God in the world." The "deification" of Realpolitik, a transformation from mere principle of action to a sacred end unto itself, drew originating strength from the doctrine of sovereignty advanced in the sixteenth and seventeenth centuries. Initially conceived as a principle of internal order, this doctrine underwent a specific metamorphosis, whence it became the formal or justifying rationale for international anarchy – that is, for the global "state of nature." First established by Jean Bodin as a juristic concept in De Republica (1576), sovereignty came to be regarded as a power absolute and above the law. Understood in terms of modern international relations, this doctrine encouraged the notion that states lie above and beyond any form of tangible legal regulation in their interactions.
[17] This brings to mind a comment by Italian film director Federico Fellini: "The visionary is the only realist."
[18] One such contradiction concerns the crime of "aggression" under international law. Punishment of aggression is a firm and longstanding expectation of international criminal law. The peremptory principle of Nullum Crimen sine poena, "No crime without a punishment," has its origins in the Code of Hammurabi (c. 1728 – 1686 B.C.E.); the Laws of Eshnunna (c. 2000 B.C.E.); the even earlier Code of Ur-Nammu (c. 2100 B.C.E.) and the law of exact retaliation, or Lex Talionis, presented in three separate passages of the Jewish Torah. Punishment of aggression is a firm and longstanding expectation of international criminal law. The peremptory principle of Nullum Crimen sine poena, "No crime without a punishment," has its origins in the Code of Hammurabi (c. 1728 – 1686 B.C.E.); the Laws of Eshnunna (c. 2000 B.C.E.); the even earlier Code of Ur-Nammu (c. 2100 B.C.E.) and the law of exact retaliation, or Lex Talionis, presented in three separate passages of the Jewish Torah. Since World War II, aggression has typically been defined as a military attack, not justified by international law, when directed against the territory of another state. The question of defining aggression first acquired legal significance with the Draft Treaty of Mutual Assistance of 1923. One year later, the Geneva Protocol of 1924 provided that any state that failed to comply with the obligation to employ procedures of peaceful settlement in the Protocol or the Covenant was an aggressor. Much later, an authoritative definition of aggression was finally adopted without vote by the UN General Assembly on December 14, 1974.
The Despair of American Youths under an Overly 'Critical Society'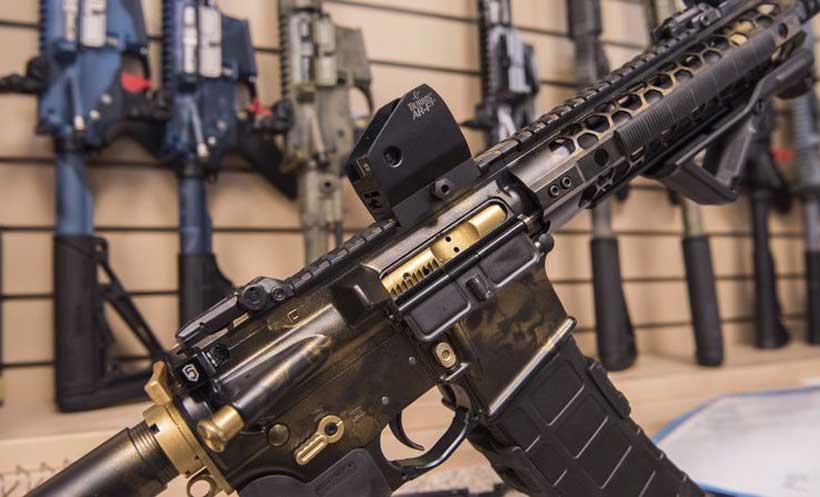 A recent tragic incident in the United States has stunned the world. This incident, is not merely "domestic terrorism", but its root cause, that of a "critical society", is far more serious than people think.
Payton Gendron, from Conklin, New York, drove a few hours to Buffalo, which is about 200 miles away, to a predominantly African-American, low-income neighborhood, about 3 miles north of the central Buffalo. It is surrounded by residential areas, a university, a nearby Family Dollar store, and a fire station. –
In an act that shocked everyone, Payton Gendron pulled up his rifle and walked into the supermarket, and started killing people, women, the elderly, and cashiers. Not only did he shoot at the unarmed people, but he also broadcast the gory scene of the massacre live on Twitch. This vicious mass shooting incident left at least 10 people dead and 3 others injured. Of the 13 victims, 11 were black.
In the aftermath, it was horrifying to discover that the white young man who did the mass shooting was only 18 years old. "This is the worst nightmare that any community can face, and we are hurting and we are seething right now", said Mayor Byron Brown.
After the incident, President Joe Biden urged unity to stem racial hate as a remedy to get rid of the "hate that remains a stain on the soul of America." Biden said that, "violence inflicted in the service of hate and a vicious thirst for power that defines one group of people being inherently inferior to any other group. A hate that through the media and politics, the Internet, has radicalized angry, alienated, lost, and isolated individuals into falsely believing that they will be replaced".
The so-called "Great Replacement Theory" alluded to in the speech of President Biden in his condemnation of the massacre refers to the belief that immigrants or other people of color are "replacing" white Americans. Propagated by the media and the Internet, and deliberately exaggerated by political shows and politicians, there are those who become firm believers that the "Great Replacement" is the reality and the future of the United States. The Buffalo massacre is but one of the countless hate crimes. In today's American society, no one is completely happy, and everyone seems to have different reasons for dissatisfaction, disappointment, and hatred.
The reason for this is that the U.S. is typically a "critical society", which does not often offer much justice and truth. Instead, discrimination, grievances, conspiracies, and hatred more often than not emerge in such a society seemingly plagued by despair and pain. The real United States might not be exactly like this, of course. Yet, countless people from all over the world are eager to come to America by all means to seek hope there, not knowing that Americans, especially young people who are overwhelmed by disappointment, are not hopeful about the future.
There are many reasons why the U.S. has become a critical society.
Education in the U.S., with its strong emphasis on critical thinking, trains young people from an early age to not only possess critical spirit, but also to have critical point of view. This started with English composition among young children, and continues to dissertation among college students. Such critical spirit is like a contagious disease, which is easily transmissible. In books, in movies, in TV shows and newspapers, in culture as well as in fashion, Americans are always criticizing all the time, trampling. Yet, their critical mind does not come with constructive strength. There is a serious lack of respect for the classics. It is as if only through crushing the past and the traditions that allows them to show their superiority.
The cultural model that balances the critical and classical, empirical and traditional do not seem to be the dominant model in American society, nor an integral part of its popular culture. American institutions of higher learning, which are supposed to be places where the classics are taught, are now the venues that instill radical critical thinking. Therefore, the non-technological departments in colleges there are nothing short of houses of madness. This has led to a pernicious consequence of increasingly polarized critical thinking, turning the U.S. into a very harmful critical society.
In such as overly critical society, it is difficult for people to see the presence of the classics that represent all things positive. Since everything can be criticized, then everything is problematic, where there are flaws everywhere, where everything is imperfect. In an overly critical society, no one is normal, and everyone has a vicious side. If one cannot find shortfalls in a person, then standards will be raised up or lowered down, or new standards are invented, so that everyone becomes the target of criticism. All doubts are noble, and the classics themselves are the best objects of doubt.
The biggest problem with a society like this is that there is no hope, only hate. All that is left is despair. A young man like Payton Gendron is actually just a victim who goes astray in such a society. In an overly critical society, every young adult is in despair.
The U.S. today is already very worrying enough, its future is even more so. With the Internet, disappointment and hatred are ubiquitously amplified. From the country's power center to its legislature departments, in terms of constructing, developing, and protecting the nation, the professional politicians there contribute less than regular nine-to-five office workers. These politicians expose, create, amplify, and criticize any possible flaws of political opponents without hesitation, in accordance with the modus operandi of professional politicians there. Such amplification and role model effects have made the United States a desperate country.
The world of information is complex, and not everyone possesses the ability to process information objectively, and not everyone should be expected to do so.
In the face of all kinds of information sweeping in, using the "believe it or not" mentality to deal with the survival challenges of the modern information society is a major blunder. The right approach is to recognize and analyze information, but this is too difficult for the average person and requires good training in information analysis. In China, it seems that there is only one think tank that has that kind of training in both critical and empirical information analysis. In this sense, Chinese academia does not always lag behind its counterpart in the United States. As for the U.S., the path of seeking science and technology to solve overly critical problems through specialized information processing is most certainly not going to work. Technology will always be objective, and as it can be used to clarify doubts, it can also certainly be used to create problems.
To bring things to a close, the sole way for the United States to get more people to see the light is for its society to make changes and move out of an overly critical society.
Are Biden's Troubles of his Own Making?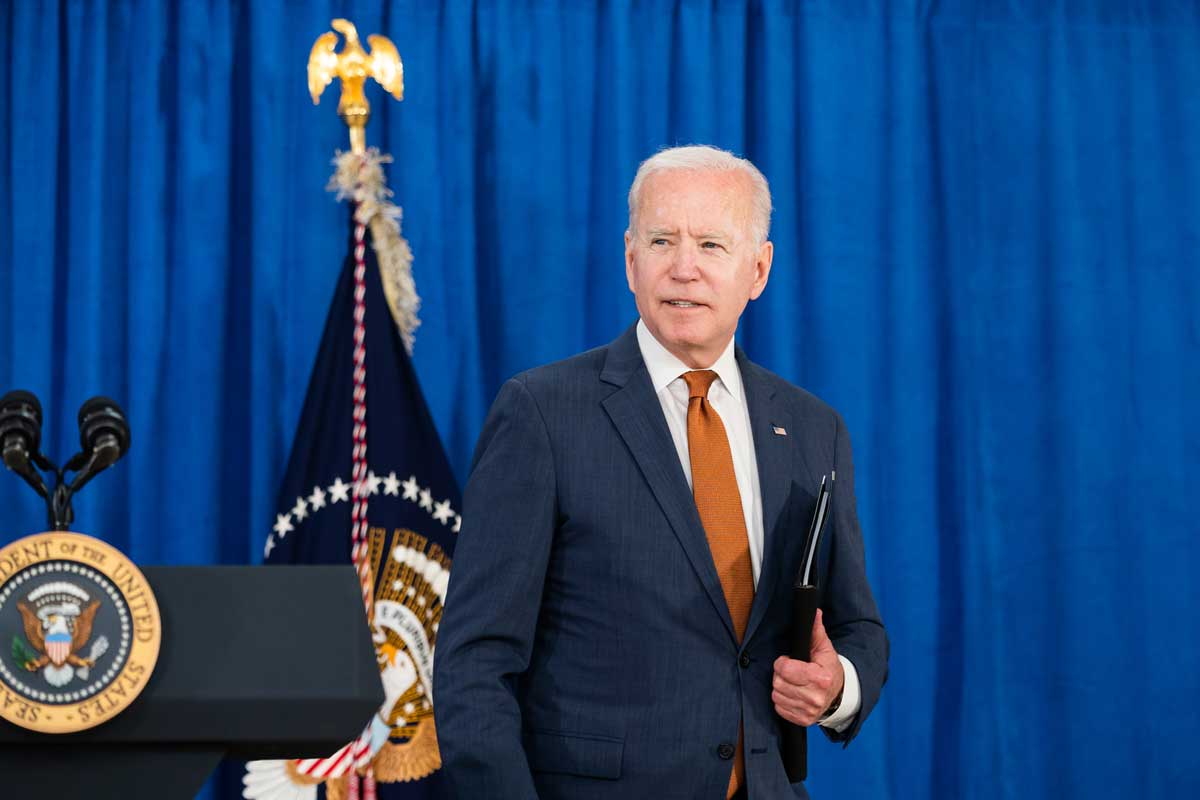 What a fractious world we live in. The somnambulist Biden has woken up in his nocturnal wanderings to hear complaints about China for its sea incursions close to the littoral areas of allies like Taiwan and Japan. Thus at the "Quad" (Australia, Japan, US and India) meeting in Tokyo, he reaffirmed US support for Taiwan, militarily if need be, to defend Taiwanese independence in what appeared to be a reversal of policy as earlier the US had recognized it as a province of China.
The Trans Pacific Partnership (TPP) an economic union of the Quad and other Asia-Pacific countries has been revived — Trump had buried it earlier, aiming presumably higher but missing. Mr. Biden announced its reincarnation as the new Inter Pacific Economic Federation (IPEF).
All of which is the least of Mr. Biden's headaches. There's a full blown war in Ukraine to consider. And he promptly announced a $40.1 bill military aid package for Ukraine. Defense contractors couldn't be more pleased. Lockheed Martin stock is up 6 percent in two days as it ramps up production of the Javelin anti-tank missile, doubling it according to the CEO to supply Ukraine.
Congress has now passed a $40 billion aid package. The amount is not trivial. For comparison, India, a country of more than a billion people with the third largest defence budget in the world, spends less than half that sum on weapons procurement.
The real question is going to be Mr. Putin's response. He might well call it a move aimed at slaughtering young Russian boys, when he himself is asking for peace talks. Even President Zelensky, the quintessential blowhard politician, has been forced to admit that 50-100 Ukrainian soldiers are dying daily.
American interference in Ukraine has a long history. The planning and participation in a coup eight years ago (when Biden was vice president) and the selection of future leaders thereafter are all documented. On lack of European support for it at the time, Victoria Nuland, the then Deputy Secretary of State for Eurasian Affairs responded famously, "F–k the EU." She has the dubious distinction of being the chief promoter of the so-called "soft coup" which led eventually to the fall of the elected Viktor Yanukovych government and thence to the divisions in Ukraine. The results have been the deaths of an estimated 13,000 people and the displacement of millions.
Since 2014 about one million refugees have left the country as a result of wars in the Donbas. Another 1.6 million were internally displaced. Following the latest fighting in 2022, the number of Ukrainians who have left the country has risen by another 6.6 million and another 7.7 million are displaced from their homes to other parts of the country. That in total is over a quarter of the country's population of 44 million.
It is painful, pitiful, atrocious and appalling that in the 21st century, political leaders instead of resolving disputes have behaved in a manner ending in a human tragedy of these proportions. Let's just say, none of the participants need queue up for a Nobel Peace Prize, although one had already received it before this and other misadventures.
The WW III that Biden and All Other Neocons Are Leading U.S. Toward
The intensely neoconservative U.S. President Joe Biden is leading the world into a World War III against both Russia and China, but despite the U.S. spending annually around half of the entire planet's military expenditures (not only in its 'Defense' Department but in its Treasury Department and other Government agencies), America is actually inferior to both Russia and China regarding leading-edge geostrategically crucial technologies of both nuclear and laser weapons, and is getting farther behind each year, because for both Russia and China their own national sovereignty is what their enemy, the U.S. Government, aims to conquer, whereas no one poses a threat to the U.S. Government's continuing rule over its own people (it becomes increasingly a police-state). The U.S. Government is the only and supreme champion of sanctions and coups and invasions for regime-change producing the creation of new vassal-nations throughout the globe, whereas both Russia and China must protect themselves from that or else become themselves new U.S. vassal-nations. So: they are laser-focused on NOT allowing America to grab their nation. Truly, for them, this is an existential issue, NOT a matter (such as is the case regarding the U.S. Government) of growing to become the world's first and only all-encompassing global empire (a luxury that only America's billionaires, who control the U.S. Government, require). This basic distinction is the reason why whereas the U.S. has over 800 military bases spread throughout the planet, Russia and China are concerned ONLY about not allowing U.S. forces to be based so near to their borders as to enable a U.S. missile to annihilate their capital's command-and-control within less than ten minutes and so to enable the U.S. Government to grab control of them so fast that the targeted nation's (Russia's and China's) retaliatory weapons won't be launched in self-defense.
Consequently, for example, the geostrategically-focused CRUX youtube site headlined on May 23rd "Why The World Fears Putin's 'Flying Chernobyl' Nuclear-Powered Cruise Missile", and reported on Russia's emerging "Buravestnik" nuclear-powered nuclear-warheaded missile that will be able to avoid all known types of anti-missile detection and tracking technologies and that will be able to fly for any distance because of its nuclear fuel. Though that pro-U.S.-Government, anti-Putin, CRUX-produced video says "Experts have underlined the threat that … this weapon may pose to the environment and human health" due to radioactive waste that's released into the air during its flight, because there is no space inside the missile to store waste, even America's National Defense magazine has admitted that "the amount of nuclear waste that this will produce is very tiny, … basically negligible," which is hardly what CRUX headlines it as being — a "Flying Chernobyl." CRUX went on to say, "Experts say that Putin's Cold War mindset has normalised the development of such doomsday weapons." It's all regime-change-in-Russia propaganda.
In other words: the neocons' aim to destroy Russia so fast that Russia won't be able to destroy America in retaliation, is hogwash that's probably funded, ultimately, by corporations such as Lockheed Martin, whose sales are exclusively or mainly to the U.S. Government and its allied governments (vassal-nations), which U.S.-and-allied weapons-making firms' stock-values have soared ever since the end of the Cold War in 1991. It ended only on Russia's side in 1991, but this supercharged it on America's side. This unleashed a solely military-industrial-complex-controlled U.S. Government, which demands an ever-increasing percentage of the U.S. Government's expenses to go toward its military, which, nonetheless, is privately owned and controlled; and its profits have soared.