UNRWA seeks $1.6 billion to support Palestinian refugees in 2022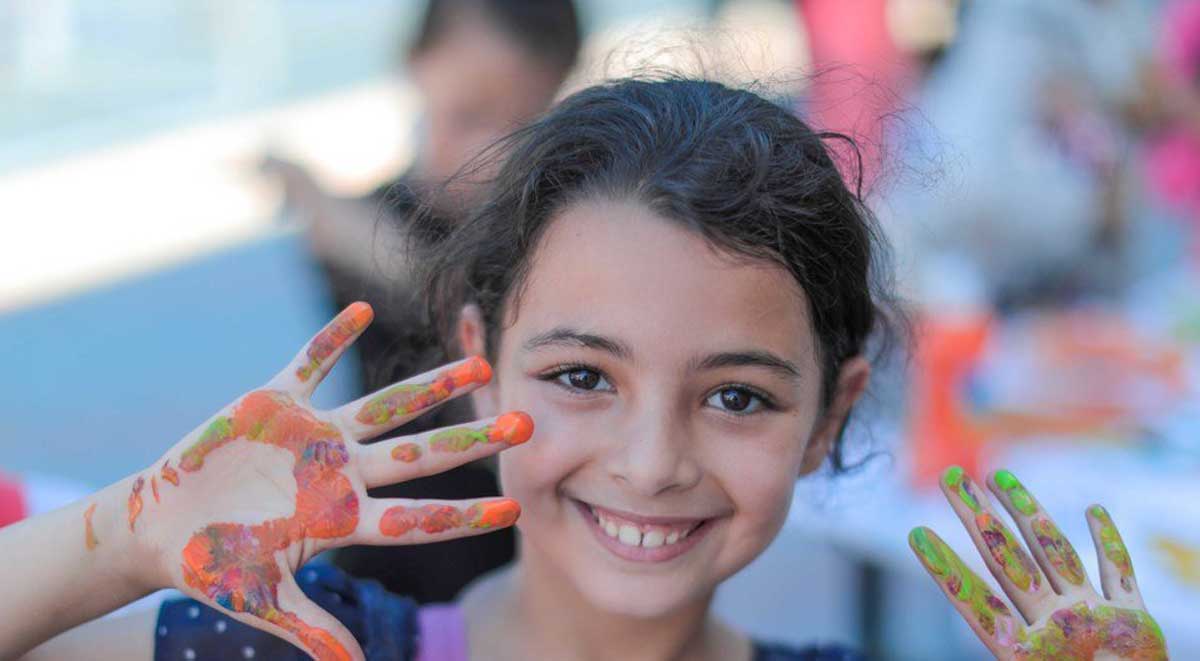 The UN agency that supports Palestinian refugees, UNRWA, on Tuesday appealed for $1.6 billion to support its lifesaving work this year amid acute regional crises and chronic funding shortfalls.
UNRWA provides services and programmes, including education, health and food assistance, to more than five million Palestinians across the Middle East.
The 2022 budget proposal includes additional emergency funding to address humanitarian needs arising from crises in Gaza, the West Bank, Syria, and Lebanon.
'Indispensable' to stability
Philippe Lazzarini, the agency's Commissioner-General, said budget shortfalls pose a serious threat to its ability to maintain operations.
"The international community recognizes the lifesaving role of UNRWA and its indispensable contribution to stability in the Middle East. It also recognizes how cost-efficient and agile UNRWA is. In 2022, that recognition must be supported by the adequate level of funding to meet this critical moment for Palestine refugees," he said.
The budget proposal comes as UNRWA confronts chronic funding gaps as needs keep rising.
Distress and despair
It is estimated that 2.3 million Palestinian refugees are living in poverty, and the COVID-19 pandemic continues to threaten health and livelihoods.
Distress and despair have become the norm among Palestinian refugees, according to UNRWA. Many, particularly in Gaza, Syria and Lebanon, report that they are ready to use any means to try to migrate outside of the region.
Breaking the cycle
UNRWA has committed to investing in comprehensive programmatic reform and modernization to meet needs in an even more cost-effective and efficient manner.
The agency said that being fully-funded across its full range of services, will assist its efforts towards breaking the cycle of despair among Palestinian refugees through measures such as providing some $31.2 million in microfinance loans and carrying out vital structural improvements to refugee camps.
"The amount that UNRWA is requesting for 2022 will directly contribute to the wellbeing of Palestine refugees, to efforts to combat and contain COVID-19 and to regional stability," said Mr. Lazzarini. urging donors to step up.
"The international community must give UNRWA sufficient and predictable funding so we may continue to provide Palestine refugees with a sense of security and normality they deserve."
UNICEF urges leaders to keep schools safe following deadly Texas shooting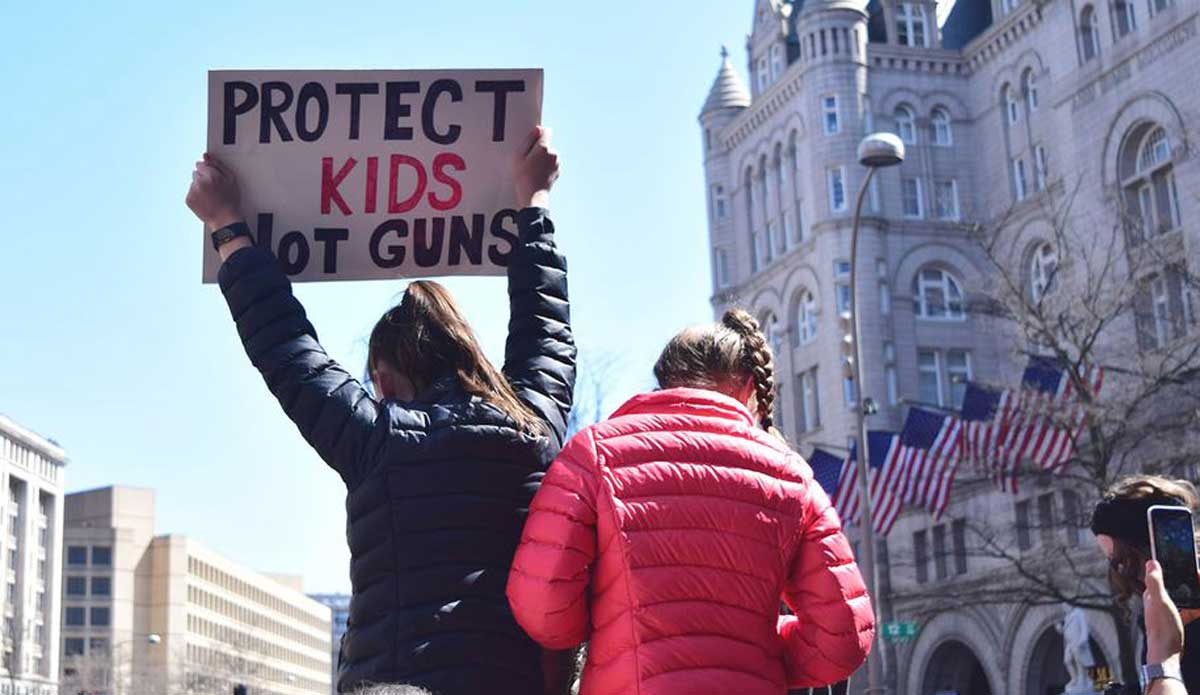 Governments must take greater action to ensure school remains a safe place for boys and girls, the head of the UN children's agency, UNICEF, said on Wednesday, following the latest deadly school shooting in the United States.
At least 19 children and two teachers were killed on Tuesday when 18-year-old gunman Salvador Ramos opened fire at Robb Elementary School in the small city of Uvalde, Texas, located near the border with Mexico.
How many more?
Catherine Russell, UNICEF's Executive Director, said there have already been "horrific attacks" this year on schools in Afghanistan, Ukraine, the US, West Africa and beyond.
"Tragedy after tragedy, shooting after shooting, young life after young life: how many more children will die before government leaders act to keep children and their schools safe? Because until they do, these horrors will continue," she said in a statement.
Ms. Russell emphasized that outside of their homes, school is the one place where children should feel safest.
She noted that in addition to the lives lost, "many more children, teachers and school staff who witnessed the carnage will bear the emotional and psychological scars for the rest of their lives."
Shock and sadness
UN Secretary-General António Guterres was deeply shocked and saddened by "the heinous mass shooting", saying it was particularly heart-wrenching that most of the victims are children.
Mr. Guterres has extended his heartfelt condolences to the families and loved ones of the victims and to the entire community, his Spokesperson said in a statement issued on Tuesday.
UN Deputy Secretary-General Amina Mohammed expressed her outrage in a post on Twitter.
"When children go to school, they should only be concerned about learning," she wrote. "Children should not go to school fearing for their lives!"
Ms. Mohammed said her heartfelt prayers are with the families, classmates and teachers who are mourning this "devastating loss".
Zimbabwean peacekeeper selected as UN Military Gender Advocate of the Year 2021 Award
A Zimbabwean peacekeeper who recently completed her assignment with the UN Mission in South Sudan, will receive the 2021 United Nations Military Gender Advocate of the Year Award.
Military Observer Major Winnet Zharare, 39, served in Bentiu, South Sudan in 2021-2022, and will receive the award from the Secretary-General António Guterres during a ceremony marking the International Day of UN Peacekeepers on Thursday, 26 May 2022.
Created in 2016, the United Nations "Military Gender Advocate of the Year Award" recognizes the dedication and efforts of an individual military peacekeeper in promoting the principles of UN Security Resolution 1325 on Women, Peace and Security, as nominated by Heads and Force Commanders of UN peace operations.
Secretary-General António Guterres commended Major Winnet for her award. "Major Zharare is a role model and a trailblazer. Through her service, she has demonstrated the invaluable role that women play in building trust, advocating for change and forging peace," he said. "Her example shows how we will all gain with more women at the decision-making table and gender parity in peace operations," Mr. Guterres added.
Major Zharare expressed her gratitude and pride in receiving the award which, she said, "motivated [her] to maintain [her] course towards gender equality."
"My parents gave us equal opportunities with my brothers, so I believe that equal opportunities should be given to both men and women in all aspects of life," she added.
Major Winnet Zharare deployed to UNMISS in November 2020. Throughout her 17-month-long service, she advocated for gender parity and women's participation, within her own ranks, among local military counterparts, and in host communities.
As the Chief Military Information Officer in UNMISS' Bentiu field office, she helped ensure that patrols included both women and men to improve protection efforts as well as build trust between host communities and the Mission. Her efforts also contributed to an increase in gender-aggregated data so that issues raised by local women and girls would gain appropriate attention.
Advocating for gender parity and womens' participation in an environment where they are traditionally excluded from decision-making, she encouraged local civilian and military authorities and community representatives to involve both men and women in meetings with the UN. Her diligence and diplomatic skills quickly gained her the trust of local military commanders who would systematically reach out to her on issues pertaining to women's protection and rights. During her patrols and numerous community engagement initiatives, Major Zharare also successfully encouraged men and women to work together in farming and in the construction of dikes around Bentiu town to alleviate food shortages and prevent further displacement.
Major Zharare is the first Zimbabwean peacekeeper to receive this prestigious award.
'New dawn' for Europe as War in Ukraine Strengthens EU and Support for Enlargement
The European Union surprised the world, and even itself, with the speed, scale and unity of its response to Russia's invasion of Ukraine. This "new" Europe is ready to project both soft and hard power on the world stage, European leaders told participants at the World Economic Forum Annual Meeting 2022.
Christine Lagarde, President, European Central Bank, on the panel at the session, European Unity in a Disordered World?, said the Ukraine war has revealed how powerful Europe is collectively: "This is a new dawn for Europe."
The war on Ukraine has also revealed weaknesses – including global supply chain vulnerabilities and over-reliance on Russian energy, she said, but Europe is addressing this and can begin to flex its muscles on the global stage. "Europe has untapped purchasing power, trading power, technology power, pension power and moral power."
Roberta Metsola, President of the European Parliament, reinforced the point. "This is Europe's moment," she said. "Europe can become the global project for peace."
Mistakes of the past will be rectified, she said. "For way too long we did not seriously consider an energy union where we can rely on each other rather than on a country that can switch us off at any time."
Referring to the EU's support and defence of Ukraine, she was emphatic: "This is not the time to talk about face-saving for Russia or appeasement."
Eduard Heger, Prime Minister of Slovakia, also on the panel, said: "If Ukraine falls to Russian aggression, Slovakia is next." He added that we must continue to provide military support as well as step up humanitarian aid. "Above all we need to give Ukrainians hope."
"Let's not compromise – we must remain faithful to the values of the EU – freedom, rule of law, human dignity and equal rights."
Micheál Martin, Taoiseach of Ireland, said of Russia's invasion of Ukraine: "The people of Europe have spoken. Enough is enough." In response there is much stronger unanimity between member states and more support than ever to accept the accession of new members.
He continued: "We see the EU's future in terms of the green economy and in terms of the digitalization but also in terms of enlargement."
Mark Rutte, Prime Minister of the Netherlands, called on European member states to continue to raise their defence spending. "The NATO alliance members are inseparable, but Europe must play its part," he said. "This will help transform Europe from a soft power to a hard power."