COVID-19: WHO expresses hope worst of Omicron wave is over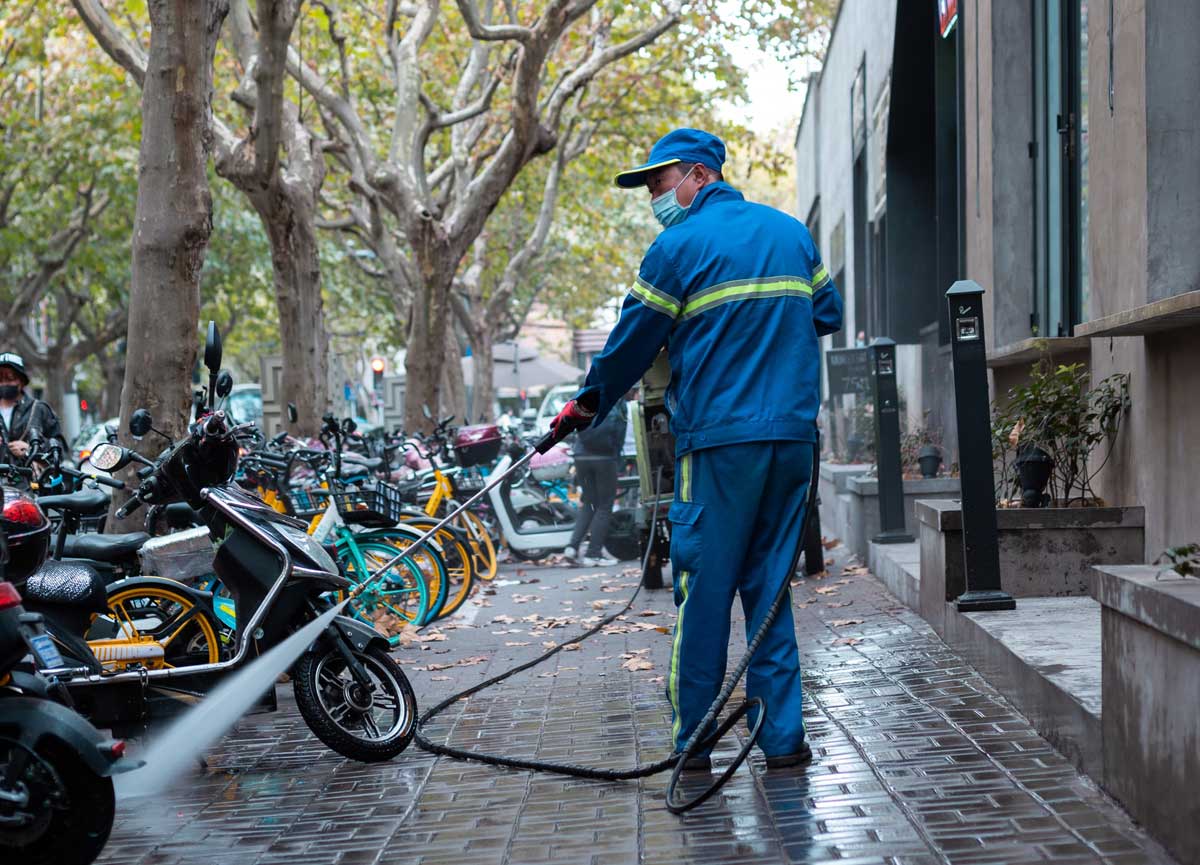 Omicron continues to sweep the world, but cases seem to have peaked in some countries, which gives the head of the World Health Organization (WHO) hope that the worst of this latest wave of COVID-19 is over.
Briefing journalists in Geneva, Tedros Ghebreyesus said that more than 18 million cases were reported last week, and the pandemic itself is far from over, so no country is out of the woods yet.
The number of deaths remains stable, but the agency is concerned about the impact the variant is having on already exhausted health workers and overburdened health systems.
"I remain particularly concerned about many countries that have low vaccination rates, as people are many times more at risk of severe illness and death if they're unvaccinated", Tedros said.
Omicron may be less severe, but for the WHO chief "the narrative that it is mild disease is misleading, hurts the overall response and costs more lives."
Tedros noted that the virus is circulating "far too intensely with many still vulnerable" and argued that, for many countries, the next few weeks remain critical.
COVAX
Over the weekend, the UN-backed COVAX facility delivered its one-billionth dose of vaccine.
Tedros said he was proud of the milestone, but believes it's essential to keep forging ahead with distributing shots fairly, across the world.
"Vaccines may be less effective at preventing infection and transmission of Omicron than they were for previous variants, but they still are exceptionally good at preventing serious disease and death", he explained. 
For him, immunization continues to be "key to protecting hospitals from becoming overwhelmed."
Tracking the virus
The WHO chief also highlighted the importance of tracking new variants, like Omicron, in real time.
Tedros believes that the pandemic is "nowhere near over" and, with the incredible growth of Omicron, new variants are likely to emerge.
So far, more than 7 million whole genome sequences from 180 countries have been submitted to GISAID, a global mechanism that provides open access to genomic data and was initially set up to track flu.
Using all that data, new formulations of vaccines are being developed and assessed for how they perform against different strains.
Despite those efforts, Tedros is concerned that the world will enter "a second and even more destructive phase of vaccine inequity", if it doesn't change course.
New treatments
Last Friday, WHO recommended two new COVID-19 treatmentsto fight severe illness and death: a rheumatoid arthritis drug called baricitinib and a monoclonal antibody called sotrovimab.
For Tedros, the challenge, once again, is that high prices and limited supply means access is limited.
WHO is currently working with its partners in ACT-Accelerator to negotiate lower prices with manufacturers and ensure supply will be available for low- and middle-income countries.
Meeting
Next week, the WHO Executive Board, which is made up of 34 Member States, will meet to discuss the world's health challenges.
The pandemic will remain at the forefront, but Member States will also be discussing the devastating impact of the pandemic on other health issues, and how the backsliding can be stopped.
According to the WHO chief, the agency willbe working to accelerate progress on negotiations around a global pandemic accord.
Cervical Cancer Awareness
On a final note, Tedros noted that January is Cervical Cancer Awareness month.
In 2020, an estimated 604,000 women were diagnosed with cervical cancer worldwide and about 342, 000 women died from the disease.
The main cause of the disease is infection with high-risk types of human papillomavirus (HPV), an extremely common family of viruses that are transmitted through sexual contact.
There are, however, vaccines that protect against high-risk HPV types, which means it should be one of the most preventable and treatable forms of cancer.
On Monday, Serbia announced that this year,it will introduce a vaccination programme against HPV, joining the 116 nationswho already do it.
Blind cave creatures light the way with DNA
In watery underground caverns, there are creatures that live in an eternal midnight. Over the course of generations, these animals have adapted to their isolated and unique environments, and scientists believe their pasty skin and blind eyes may hold secrets to evolution –– and to genetic adaptations that could cast light on longevity, surviving starvation, and eye diseases in humans.
'These caves are isolated worlds,' said Professor Peter Trontelj, a zoologist at the University of Ljubljana in Slovenia. 'If you go a couple of metres (below the surface), you enter a new world with totally different ecological conditions.'
Certain animals are able to adapt to these dark habitats where no plants grow, and lightless caves, like those found in Slovenia, are natural laboratories of evolutionary biology.
Trontelj heads up the GENEVOLCAV project, which is investigating the European olm. These rare cave salamanders resemble small ghostly swimming snakes with four spindly legs and a crocodile's snout. Long ago, ancestors of the olm lived above ground, but once in these caves, they underwent dramatic physical changes to cope with their new environment. The olm is not the only creature able to evolve in this way.
Historically, evolutionary biologists thought that if we were to go back in time and replay the timeline of evolution, we could just as likely take different evolutionary paths and the world and creatures in it would look completely different. But caves show us that this is not the case. Animals' adaptations to light- and nutrient-poor environments, like underground caves, are 'usually quite predictable', said Trontelj. 'We now know that every time it will go the same way.'
Trontelj and his colleagues have shown that this is true within European olms, which are found in central and South-Eastern Europe. GENEVOLCAV has overturned our understanding of these rare cave salamanders. Instead of just one species, as was previously thought, they have discovered nine potentially different species of olm, each of which evolved similar characteristics independently in the eternal watery dark.
While all have the same bleached skin, sightless eyes, and elongated snouts, these species descended from different individual ancestors which found their ways into these midnight caves. 'Everything happened independently, but in a more or less parallel way,' said Trontelj.
DNA diving
The project aims to assemble the olm genome, which is about 16 times larger than the human genome, and identify the genetic changes that have allowed olms to adapt to their unique environments.
'The (physical) changes are the same or very similar, but the question is: 'Are they caused by the same genes (and) are they the same mutations?" Trontelj asked. To answer these questions, he and colleagues cave dive into the dark recesses underground, sometimes descending into pits 400 metres deep, to measure olms and swab their skins to collect DNA. They will need hundreds of samples to investigate these questions, which could have important implications for human medicine.
'There are several traits of (olms) that are interesting from a wider perspective,' said Trontelj. These milky amphibians can live for more than hundreds of years, 10 times longer than their surface-based ancestors, and are able to survive years of starvation. In the dark, olms also lose their colour and go blind. 'It's already known that this ​​pigment loss and eye degeneration in cave fishes can be caused by several different genes, some of which are linked,' he said. Scientists have also linked this group of genes to 'some pathological states in human eye degeneration and albinism'
'Understanding these mechanisms that happen in a predictable way might also help our understanding of some degenerative diseases in humans,' he said.
But olms, which are now only able to survive in these niche habitats, are vulnerable. 'These caves and subterranean waters are quite endangered, and sometimes even very threatened by pollution,' said Trontelj. 'If we don't describe the new species, if they don't have names, they will not receive the conservation attention that a fully-fledged species might.'
The same holds true for the worms, crustaceans and sometimes even fish that inhabit the dark recesses of the Earth.
Underground database
Alejandro Martínez, lead on the ANCAVE project, is working to create a database of such creatures. His database, which already has more than 330 000 entries, draws on all references to underground cave fauna published in scientific literature in every written language.
It is called the "Stygofauna Mundi" database, in reference to a book by naturalist Lazare Botosaneanu, who pioneered the study of these subterranean creatures. 'We are working on making all of this information publicly available,' Martínez said.
Of that database, about 10% of entries are animals that particularly interest Martínez: those that live in coastal aquifers, also known as anchialine environments. What makes these underground caverns special is that their water is salty, fed through underground cracks and fissures by the nearby ocean, with a mix of freshwater seeping in from above. These environments are found all over the world, including in the Canary Islands where Martínez grew up.
And the animals in them are unique. 'Many of those animals are exclusive to this type of habitat, they are not found elsewhere,' said Martínez. They look "weird" and somehow "primitive", he said. 'They resemble things that we know from the fossil record, but which are now extinct.'
Others share ancestors with animals in the ocean, but their seclusion in the caverns mean they cannot interbreed, and this allows scientists to compare cave-dwellers with their kin in the sunshine.
'(Some) are similar to other animals found in the deep ocean nowadays,' he said. 'They are genetically close to each other, but morphologically (physically), they are very different… By comparing these types of species across the world, we can try to better understand how animals change shape to adapt to a new environment.'
He has added species to the database himself, and as part of the ANCAVE project has sampled about 50 caves in the Mediterranean, the Caribbean, and several Atlantic oceanic archipelagos. In these caverns, he gauged the relative abundance of animals within them, captured some and then described them morphologically and genetically.
Midnight caves
However, the database is just the first step. 'We can see the generalities that happen across all these lineages,' he explained. 'We can get rid of these confounding effects of phylogeny (how a species or group evolves) and understand morphological change.'
By documenting the breadth of biodiversity in the midnight caves underground, scientists can illuminate the nature of evolution and how animals change.
But Martinez also recognises that the database and research into the subterranean world will only raise more questions. In fact, that is why he keeps returning to these dark watery caverns.
The research in this article was funded by the EU. This article was originally published in Horizon, the EU Research and Innovation Magazine. 
How to Choose the Best Mental Health Professional?
Choosing a better professional is like choosing in millions as you don't know where to start. You first need to analyze your condition and determine what type of professional you require. This blog will learn what type of mental health is available and can helpfully support you. Walkthrough these five steps to understand but first, get to know the types of professionals.
Consider the types of mental health provider
While searching for a mental health professional, you will realize different types first, and then you can choose the right one for you. There are psychiatrists, social workers, psychologists, and even your family doctor who can help you with mental illness.
They are master's degree holders usually and specialized or doctoral-level training professionals. It would be best to select a professional with a licensed master of social work on Betterhelp.
1. Research
People who have a mental illness or have issues should consult professionals to get advice. So you must research and look for a qualified and competent professional therapist of the type you need. Typically the therapies include group therapy, individual therapy, and couple and family therapy.
2. Schedule an appointment with your top 2-3 choices
When you research and find the therapist, you would consider 2 or 3 options to keep them aligned and inquire one by one. Talk to them and check which professional you need to hire and whom you are comfortable talking with. You can do it by emailing them or taking the first session in the form of an interview. Because the therapist wants to know what condition you are facing and how much help is needed.
3. Check licensing and insurance
The very important thing is that a professional must be licensed and insured. You have to check their license and match with the licensing board if it's good and updated. You can also check how many negative comments or complaints have been launched against the therapist. In many states, you can find this information online, or if you can't, call the board.
4. Give the professional a trial
When you finish choosing the desired professional, give him a try for about 2 or 3 sessions and check if it's not good going, then ask for a referral to someone else. Usually, in the first two session therapist assess your situation and understand your goals for treatment. Give the therapist time for four-session, at least as you may be tired or frustrated in the first sessions but tell everything about your condition to them.
5. Never settle
If you are not satisfied with the mental health professional or therapist, you still have an option, and then you can choose to change him. So you can consider the second therapist from the list you already have searched before. It's merely in your hands. If you think the therapist is good for you and you feel the change, then continue with him but if you are still uncomfortable, then listen to some other therapist.
How functional medicine can transform your life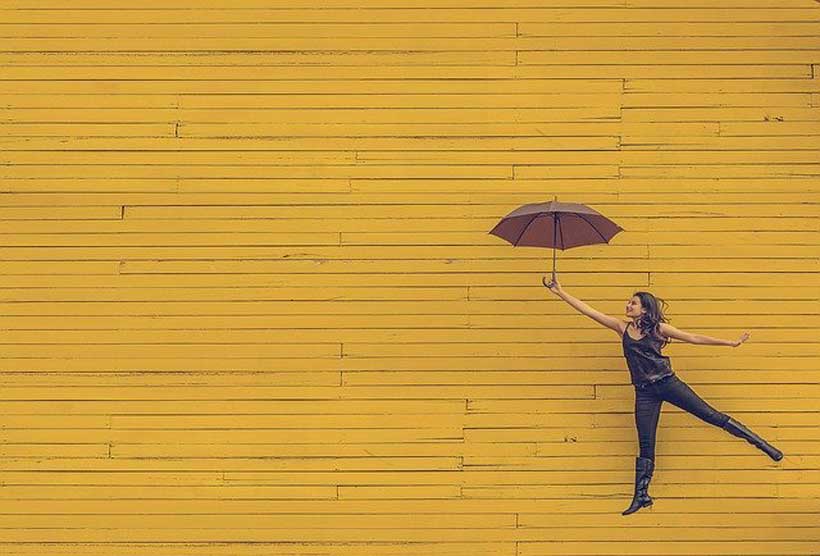 With an increased focus on functional medicine and lifestyle changes to prevent diseases, the market for global functional medicine is estimated at around $100 billion. It is indeed possible to change your body's health simply by making the best decisions related to food, mental health, sleep, physical activity and hydration.
Functional food
The production and consumption of functional foods are on the rise where food producers are adding collagen to products to make skin younger looking or adding protein for gym goers. Some international food brands have gone as far as increasing the Vitamin C, Omega – 3 and Vitamin B content in their food to increase energy, heart function, immune system effectiveness and productivity while reducing tiredness and fatigue to help people cope with demands of daily life. However, the best kinds of functional food focus on natural formats of food production and cause lower hormonal imbalances.
As showcased in a popular Netflix documentary, 'What The Health' – eating vegan food and switching lifestyles helped a US based woman to get rid of cancer. According to a report by WHO, many meats like bacon and sausage are carcinogenic to humans. Hence, the best format of eating is vegan. The documentary also showcased a woman on 14 medicinal tablets per day for diabetes curing her disease within a month simply by switching dietary habits to vegan. Perhaps preventing disease is not as difficult as people imagine. However, finding the right sources of information are getting harder as the internet presents conflicting opinions with similar ferocity.
Mental Health
The importance of mental health in preventing disease cannot be stressed enough. As the bestseller 'The Body Keeps The Score' by Bussel Van Der Kolk explains, trauma and stress can transform into physical symptoms. Sometimes trauma can translate to chronic neck pain, fatigue, asthma, digestive problems and constant muscle tension. Though these issues might not have an underlying physical cause and cannot be explained using MRI scans, they continue to persist in the body because of trauma.
Most often, talking about issues helps heal trauma and depression. Most people can only talk about issues with close loved ones. Research has proven that living with the community and building a healthy support system can actually prolong life. There are many start-ups in Silicon Valley using health-care technology to work on life extension, for instance – Cellularity, Altos Labs, Human Longevity and Samumed. However, few of these are working in an external environment. Research also shows people living with a close community have 50% lower odds of dying. Happiness directly affects longevity. Maybe the secret lies in going back to traditional formats of living which explain the increasing popularity of alternative living communities like Auroville in India, where there is no concept of money.
Exercise as functional medicine
According to research published by the Institute for Functional Medicine, sedentary activity can increase risk of cardiovascular disease. Health experts also say that engaging in physical activity can raise dopamine levels thereby causing an increase in overall mental health wellness. Exercising everyday can be revolutionary. Statistically, working out for 150 minutes per week can reduce the risk of diabetes by 58%. The benefits of working out are more real than most people realize. Moreover, due to time consuming demanding work lifestyles, most people are unable to take out the most basic time for working out.
Sleep cycle
According to bestseller, 'Why We Sleep' by Matthew Walker, sleep pressure can cause a buildup of adenosine in the brain affecting sleepiness. Caffeine can affect this sleepiness and thereby make people feel more tired when they wake up in the morning. While many modern monks including Robin Sharma suggest that sleeping for four hours might be enough, ancient tribes where electricity is still not prominent sleep for seven to eight hours per day followed by a short nap in the afternoon. Evolutionarily, our body is prepared to sleep around eight hours a day. Sleeping sharpens memory and reduces the risk of Alzheimer's disease. It is crucial to sleep well at night for a sustainable life, even in old age.
Hydration
Water is a big factor in reducing aging. Most people today have hydration apps on their phones to remind them to drink water. Drinking water can help reduce the amount of toxins in the body and can lower the risk of immune system disease. Some ailments like kidney stones are caused specifically because of not drinking sufficient water.
Conclusion
In the age where most people are learning to believe in science and medicine, it is common to feel like our health is not in our own control. Research shows that using functional medicine, our health is within our control and most diseases including cancer can be prevented. Since people imbibe habits like eating, drinking water, sleeping, exercising and focusing on mental wellbeing mostly by observing their parents, by the time children grow up these habits become subconscious. The first step is to break free from old patterns, put them into question and formulate healthier habits. Causing a lifestyle shift might be hard but preventing disease is easy.