Nearly half of City GDP at Risk of Disruption from Nature Loss
Cities contribute 80% to global GDP – but they also account for 75% of global greenhouse gas emissions. Integrating nature-positive solutions can help protect cities from growing risks associated with extreme weather while driving sustainable economic growth.
In collaboration with the Alexander von Humboldt Institute and Government of Colombia, the World Economic Forum's BiodiverCities by 2030 Initiative published a report addressing the urgency of cities' untenable relationship with nature. The Initiative's goal is to reverse this existential global threat and move forward with a plan that will result in cities and nature co-existing in harmony by the end of the decade.
The report is a call for multistakeholder action to integrate nature as infrastructure into the built environment. In making the economic case for BiodiverCities, Nature-based Solutions (NbS) for infrastructure and land-sparing are found to be cost-effective ways for cities to innovate and meet current challenges. Spending $583 billion on NbS for infrastructure and on interventions that release land to nature could create more than 59 million jobs by 2030, including 21 million livelihood-enhancing jobs dedicated to restoring and protecting natural ecosystems.
"In the conventional paradigm, urban development and environmental health are like oil and water," said Akanksha Khatri, Head of Nature and Biodiversity, World Economic Forum. "This report shows that this does not have to be the case. Nature can be the backbone of urban development. By recognizing cities as living systems, we can support conditions for the health of people, planet and economy in urban areas."
The report finds that by incentivizing investments in natural capital, cities can unlock the benefits of nature. Nature-based Solutions are on average 50% more cost-effective than man-made alternatives and deliver 28% more added value. This capitalization, in turn, instils and nurtures nature-positive values and fosters bio-inspired innovations that will ultimately optimize economic competitiveness and prosperity.
"As cities think about building for the post-pandemic future, they have a priority to provide their citizens with a more equitable and prosperous quality of life by protecting their natural resources," said Mauricio Rodas, Co-Chair of the Global Commission on BiodiverCities by 2030 and former mayor of Quito, Ecuador. "In this report, we offer actionable solutions to heal the relationship between cities and nature. We need all stakeholders to invest in urban nature."
"Cities don't need to be concrete jungles in conflict with nature in and outside their boundaries," said Jo da Silva, Arup Global Sustainable Development Leader. "They should be places where all people and nature co-exist and thrive together. Nature-based solutions offer wider benefits than traditional engineered 'grey' solutions – such as improving resilience, increasing citizens health and wellbeing and moving cities to net zero. Using powerful new digital mapping tools to help us understand cities as complex systems, we are increasingly adopting nature-based solutions in our projects – this needs to be accelerated on a global scale."
Middle East Container Ports Are the Most Efficient in the World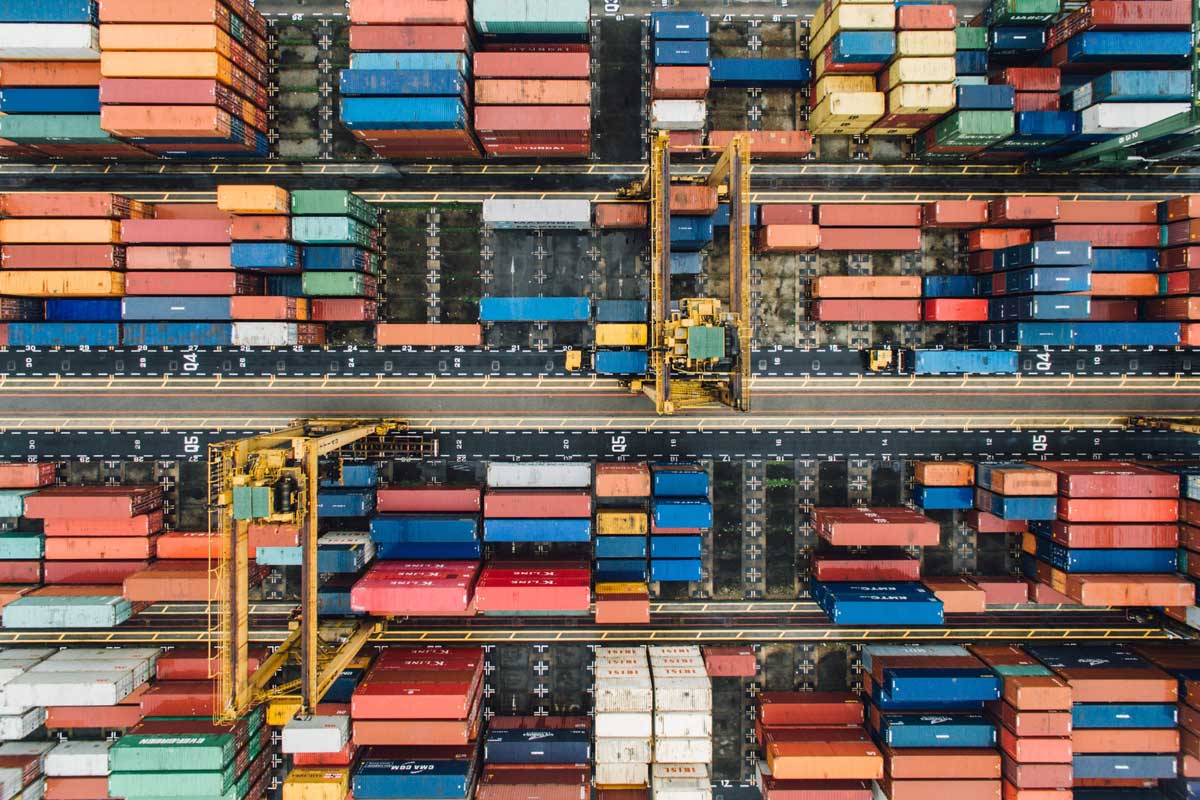 Ports in the Middle East took four of the top five spots in the second edition of the global Container Port Performance Index (CPPI) developed by the World Bank and S&P Global Market Intelligence. CPPI is a comparable index of global container port performance intended to serve as a reference point for key stakeholders in the global economy.
Saudi Arabia's King Abdullah Port tops the ranking in 2021, with regional competitors Port Salalah in Oman, Hamad Port in Qatar and Khalifa Port in Abu Dhabi rounding out the top five. Saudi Arabia's Jeddah Islamic Port also featured strongly in eighth place overall.
The ranking is based on time vessels needed to spend in port to complete workloads over the course of 2021, a year that saw unprecedented port congestion and disruption to global supply chains.
"Increasing the use of digital technology and green fuel alternatives are two ways countries can modernize their ports and make maritime supply chains more resilient," said Martin Humphreys, Lead Transport Economist at the World Bank and one of the researchers behind the index. "Inefficient ports represent a significant risk for many developing countries in that they can hinder economic growth, harm employment, and increase costs for importers and exporters. In the Middle East, heavy investments in container port infrastructure and technology are proving to be effective."
The new report also highlights the resilience of East Asian ports and the capacity of Chinese ports in particular to effectively handle challenges brought about by the pandemic.
Three of the large Chinese gateways, Shanghai (Yangshan), Ningbo and the southern port of Guangzhou, feature in the top ten, while last year's most efficient port — Yokohama in Japan — dropped to 10th place overall.
The index and underlying data are intended to identify gaps and opportunities for improvement that would benefit all key stakeholders in global trade, including governments, shipping lines, port and terminal operators, shippers, logistics companies and consumers.
Key port performance metrics show large discrepancies in global port efficiency in 2021, with top performers such as King Abdullah Port achieving an average of 97 container moves per hour of vessel port time compared with just 26 container moves per hour at the main ports on North America's West Coast.
More than four-fifths of global merchandise trade by volume are carried by sea, and approximately 35 percent of total volumes and over 60 percent of commercial value is shipped in containers.
"The pandemic highlighted in stark terms the pivotal role port performance plays in the timely supply of goods to countries and their populations. The effects of the pandemic on key global gateways and associated supply chains are very worrying and continue to cause severe supply delays and shortages of goods, leading to higher prices and negatively impacting the financial situation of many companies," said Turloch Mooney, Associate Director, Maritime and Trade at S&P Global Market Intelligence.
In 23rd place, the Port of Virginia is the top ranked port in North America, followed by Miami (29) and Halifax in Canada (46).
The Moroccan port of Tanger-Med, in 6th place, is the highest ranked port in Europe and North Africa. Cartagena in Colombia (12)ranks highest in Latin America and the Caribbean, while Port Matadi in the Democratic Republic of the Congo (171) is the best performing port in Sub-Saharan Africa.
The Container Port Performance Index is based on total port hours per ship call, defined as the elapsed time between when a ship reaches a port to its departure from the berth having completed its cargo exchange. Greater or lesser workloads are accounted for by examining the underlying data within ten different call size ranges. Five distinct ship size groups are accounted for in the methodology given the potential for greater fuel and emissions savings on larger vessels.
Key Opportunities for Uzbekistan's Development
The World Bank has released its new Systematic Country Diagnostic (SCD) report for Uzbekistan, which analyzes key challenges and opportunities for the country's development. The SCD contains policy recommendations for removing barriers to private sector growth, reducing the state's role in the economy, focusing on people and their human capital, and transitioning to a green economy. The report provides the foundation for selecting priority areas for the World Bank Group's cooperation with the Government of Uzbekistan throughout the 2022-2026 period.
In April 2022, the World Bank Group completed work on its second Systematic Country Diagnostic for Uzbekistan, following the first one that was produced in 2016. This flagship report is produced for a partner country every five years to identify key challenges and opportunities to ending poverty and boosting shared prosperity.
Since 2017, the Government of Uzbekistan has implemented transformative reforms to liberalize the economy and business environment, improve the well-being of citizens, and steer the state towards meeting people's needs, most of which are analyzed in the SCD.
Planning the next generation of reforms, Uzbekistan has set ambitious goals of becoming an upper-middle-income country by 2030 and reducing poverty by half by 2026. Achieving these goals requires much higher economic growth than the current level through faster job creation and reduced economic exclusion— especially among youth, women, and people with disabilities.
"The World Bank's SCD is a rigorous analysis of the key opportunities and challenges we face as a country. As the report notes, the analysis was prepared under a new era of openness, data transparency, and collaboration between the World Bank, the Government, and other development partners. The priority areas it identifies are fully aligned with Uzbekistan's development strategy for 2022-2026," noted Djamshid Kuchkarov, Deputy Prime Minister and Minister of Economic Development and Poverty Reduction of Uzbekistan.
The new SCD sets out four development pathways that can help Uzbekistan achieve these ambitious goals: 1) encouraging more private sector growth and job creation; 2) reforming the role of the state in the economy; 3) investing in people-focused policies and human capital; and 4) building an environmentally sustainable and resilient future.
The report also outlines thirteen priority policy areas that emerged from the analysis in the SCD. Some of the key policy priorities recommended by the World Bank focus on the following areas:
Encouraging private sector growth. The authorities should improve the allocation of land, labor, and finance, as well as the legal and regulatory framework for competition across the private sector; adopt trade and investment policies that favor the private sector's global integration; establish strong private sector support services; accelerate agricultural market reforms that, among other things, will end the state's interference in the agricultural market.
Strengthening the market enabling role of the state. The authorities should accelerate the state's transition from producer to market enabler with fewer and better performing state-owned enterprises; address infrastructure gaps; reduce corruption and improve governance across the state institutions; decentralize government functions; increase public accountability.
Improving human capital. The authorities should address gaps in education quality; improve access to early childhood and tertiary education; strengthen the performance and affordability of the health system; improve water and sanitation services across the country; improve poverty measurement, policy, and targeting; develop labor market policies encouraging the inclusion of vulnerable groups; increase the coverage and adequacy of social safety nets for those in need.
Building an environmentally sustainable and resilient future for Uzbekistan. The authorities should manage natural resources more effectively, including water and land, more efficiently; take measures to decarbonize and modernize the economy, including the energy sector; improve natural disaster management.
"We are grateful to the Government for their close collaboration and for making available all necessary data needed to prepare the SCD. The report serves as an important foundation for the World Bank Group's new Country Partnership Framework (CPF) for Uzbekistan, which will outline our financial and analytical support to Uzbekistan in implementing crucial reforms in the next five years," said Marco Mantovanelli, World Bank Country Manager for Uzbekistan.
New Resilience Consortium to Forge Strategies for Recovery and Growth in Face of Multiple Crises
COVID-19, climate change and, most recently, the war in Ukraine and the ensuing refugee crisis, are the latest reminders of the unprecedented capacity of external shocks to disrupt economies and societies. In a world of continuous, overlapping disruptions, organizations need to build and manage resilience to secure a sustainable, inclusive future for all.
Resilience for Sustainable, Inclusive Growth, a white paper published today, outlines seven key drivers of resilience, which have fundamental, cross-cutting business, economic and societal implications: climate, food, and energy; people, education and organizations; healthcare; sustainable economic development; trade and the supply chain; digital trust and inclusion; and finance and risk.
The United Nations, the World Economic Forum, McKinsey Global Institute, the International Monetary Fund and other leading organizations estimate that a significant share of annual GDP growth will depend on the degree to which organizations and societies develop resilience. Growth differentials of between 1% and 5% globally can be expected depending on how leaders respond to the many challenges, including climate change, the energy transition, supply-chain disruptions, healthcare availability, and income, gender and racial inequalities.
The World Economic Forum, in collaboration with McKinsey & Company, is launching the Resilience Consortium, a new public-private leadership effort to drive global resilience. The consortium is bringing together leaders from the public and private sectors who are committed to advancing resilience globally – across regions, economies and industries. The aim is to develop a shared, comprehensive view of resilience and its drivers to help policy-makers and business leaders recognize the opportunities and lay the foundations of sustainable and inclusive, long-term global growth.
Building on existing Forum efforts on these resilience drivers, the Resilience Consortium will work to unlock synergies, accelerate collective action and enable a more systemic approach to investing in resilient economies and societies. The consortium will be led by a Steering Committee, comprising a dedicated group of public and private sector leaders across industries and geographies.
Experience of past crises has taught us five key lessons: managing disruptions defines sustainable growth more than managing continuity; crises evolve across categories and do not have single-point solutions; networks hide interdependencies, accelerating crises (as well as recovery); inadequate responses and unpreparedness can double the damage of crises; and crises disproportionately affect the most vulnerable in a society.
Børge Brende, President of the World Economic Forum,said: "Building greater resilience has become a defining mandate for this generation. The war in Ukraine is having a devastating impact not only on the people of the region but also knock-on effects on global commodity prices that may cause political and humanitarian crises in other parts of the world. There is an urgent need for more collective action and coordination by the public and private sectors to mitigate risks and sustain growth against disruptive shocks, especially among the most vulnerable populations. Policy decisions and financial commitments made today will determine the future course of the planet, economies and societies. Now is the time for action."
Bob Sternfels, Global Managing Partner of McKinsey & Company, said: "Our research shows two things: 1) failure to invest in resilience is costly and far exceeds the cost of weather proofing ahead of disruptions; and 2) resilient organizations outperform non-resilients before, during and after crisis. We are convinced that public and private sector organizations must take a new approach developing resilience that goes beyond defensive stances. In light of today's increased economic volatility, fundamental environmental and societal challenges, and continuous disruptions, the time is now to build resilience as a strategic muscle. The Resilience Consortium will work towards a common resilience framework for public and private-sector organizations that can help organizations drive sustainable, inclusive growth."