Modi Urges All Countries to Embrace Sustainable Lifestyles
Prime Minister Narendra Modi of India used his address to the Davos Agenda 2022 to call on all countries to shift from a throwaway culture towards more sustainable lifestyles. Modi emphasized that while India is home to 17% of the world's population, it contributes only 5% of global emissions.
"It is very essential that we move away from today's take-make-use-dispose economy and towards a circular economy," he said. India, which co-launched the International Solar Alliance at COP26 to ensure universal access to affordable solar energy, today generates 40% of its energy from non-fossil sources. Modi underlined that the next phase of India's growth will be "green, clean, sustainable and reliable".
The prime minister questioned the ability of the world's multilateral organizations to meet challenges that did not exist when they were created. He said that reforming these institutions is "the responsibility of every democratic country". In a clear call for greater global cooperation, he said: "Today, more than ever before, countries need each other's help – this is the only path to a better future." He offered India's vision of One Earth One Health as a means of responding to global challenges, from the COVID-19 pandemic to climate change.
India is an entrepreneurial powerhouse that has created 10,000 new start-ups in the past six months and over 40 unicorns in 2021, Modi said, propelling the country into the top three in the world for billion-dollar new ventures. Its digital infrastructure is developing rapidly, with over 4.4 billion transactions taking place on its United Payments interface in the past month alone. Over the period 2020-2021, India attracted $82 billion in foreign direct investment – a new record. Modi said India is committed to becoming a trusted partner for global supply chains.
In a bid to improve the ease of doing business, Modi outlined the measures his government is taking to reduce government intervention to the minimum. He has done away with over 25,000 tax compliances in the past year and deregulated most sectors for investment, except for defence, aerospace and telecoms. His government is investing $1.3 trillion on connectivity-related infrastructure through its GatiShakti National Master Plan, which includes connecting over 6,000 villages through optical fibre. The plan's aim, he said, is to "give new impetus to seamless connectivity for movement of goods, people and services". India is also investing $26 billion to boost manufacturing and resilient supply chains.
The Prime Minister also spoke to the importance of collective and synchronized action to face global challenges. He highlighted new technology as an important area for countries to act together, "Another example is cryptocurrency. Given the kind of technology it is associated with, the decisions taken by a single country will be insufficient to deal with its challenges."
Modi said India enters 2022 "infused with self-confidence". Its economic growth is projected to hit 8.5%. It has already administered 1.6 billion COVID-19 vaccines. And, he added: "Our multilingual, multicultural environment is a great strength [that] teaches us not just to think of ourselves in times of crisis but to work in the best interests of the world."
New Economic Corridor Project to Boost Regional Trade and Growth through Lao PDR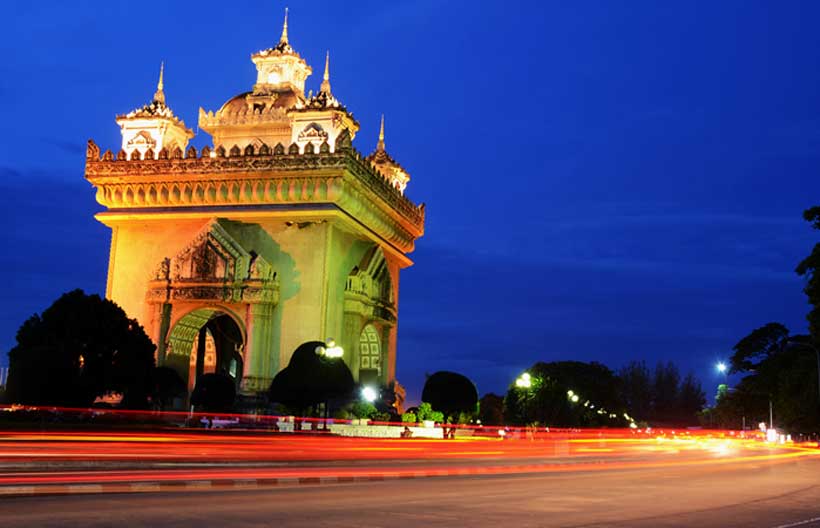 The World Bank's Board of Executive Directors today approved the $132 million Southeast Asia Regional Economic Corridor and Connectivity Project, which will improve climate resilient transport connectivity and regional trade along an east-west corridor through northern Lao PDR.
Designed to complement the Association of Southeast Asian Nations (ASEAN) Master Plan on Connectivity, the new project will upgrade Lao National Road 2, which runs from east to west, connecting Thailand, Laos and Vietnam, thus building a "horizontal" corridor that links with existing north-south routes in mainland Southeast Asia. Other activities include the development of dry ports, marketplaces, trucking terminals, and locations where farmers can bring their produce for transport to national and foreign markets. The upgraded road's design will protect it from the storms, floods and landslides which are becoming more frequent because of climate change.
"It is vital that local people and communities have the chance to access large-scale transport investments and use them for their own economic benefit," said Alex Kremer, World Bank Lao PDR Country Manager. "The Regional Economic Corridor project will not only upgrade a key regional road, but will also help people produce goods and access markets."
National Road 2 is a section of Asian Highway 13 and runs for almost 300 km from the Thai border at Huai Kone-Nam Ngeun to the Vietnamese border at Panghok-Tay Trang. It bisects the new Laos-China railway in Oudomxay province, creating the potential for transport connectivity between China, Laos, Thailand, and Vietnam. The project will improve and widen sections of the road to meet Asian highway standards, making the road safer and climate resilient.
A similar approach will be used to upgrade connecting local roads in the provinces of Luang Namtha, Luang Prabang, Oudomxay, Phongsaly, and Xayaboury. At the same time, separate project components will focus on improving border crossing facilities — including digitization of cross-border business processes for border clearance efficiency, and strengthening institutional capacity and regulatory frameworks for agricultural trade, transport, and investment planning at national and provincial levels.
A major aim of the project is improving the ability of local smallholders to produce goods that can be traded via the new transport networks and so take advantage of regional connections. At the same time, project teams will tour communities living along project roads to give information campaigns on human trafficking; communicable diseases; road safety; and sexual exploitation, abuse, and harassment.
The project, will be implemented by the Lao Ministry of Public Works and Transport, with support from provincial administrations and the Ministries of Finance, Agriculture and Forestry, and Investment and Commerce. Australia is to provide 10 million Australian dollars of parallel financing. The project is expected to be completed in May 2028.
World Bank Announces Planned Actions for Global Food Crisis Response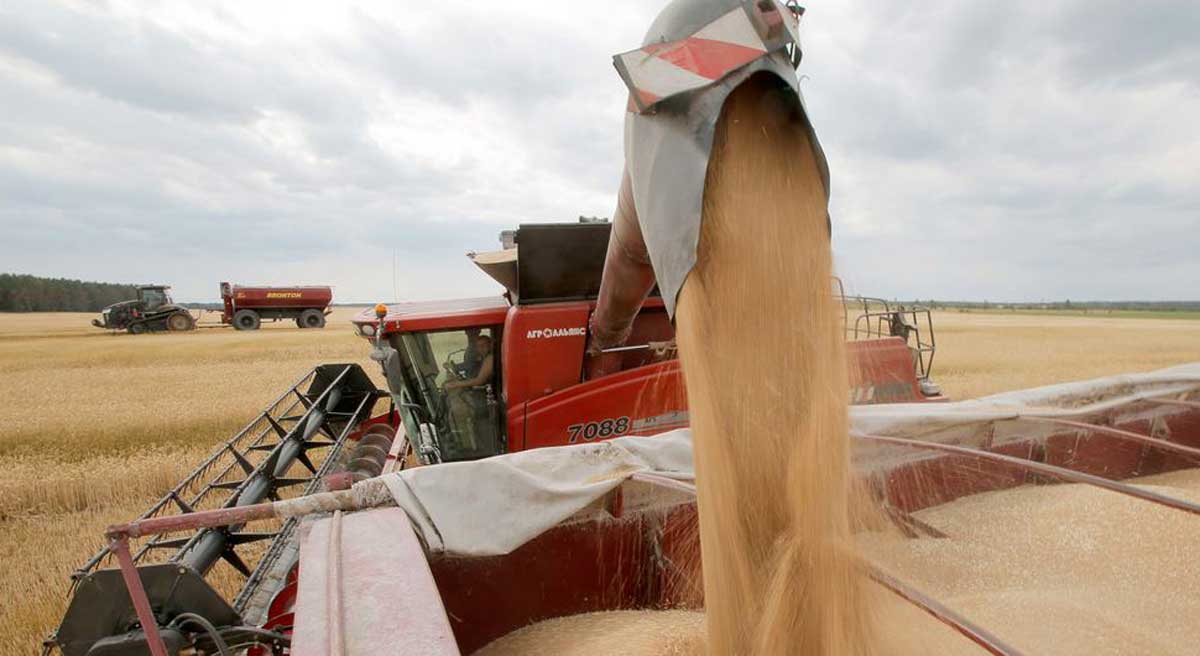 The World Bank today announced actions it plans to take as part of a comprehensive, global response to the ongoing food security crisis, with up to $30 billion in existing and new projects in areas such as agriculture, nutrition, social protection, water and irrigation. This financing will include efforts to encourage food and fertilizer production, enhance food systems, facilitate greater trade, and support vulnerable households and producers.
"Food price increases are having devastating effects on the poorest and most vulnerable," said World Bank Group President David Malpass. "To inform and stabilize markets, it is critical that countries make clear statements now of future output increases in response to Russia's invasion of Ukraine. Countries should make concerted efforts to increase the supply of energy and fertilizer, help farmers increase plantings and crop yields, and remove policies that block exports and imports, divert food to biofuel, or encourage unnecessary storage."
The World Bank is working with countries on the preparation of $12 billion of new projects for the next 15 months to respond to the food security crisis. These projects are expected to support agriculture, social protection to cushion the effects of higher food prices, and water and irrigation projects, with the majority of resources going to Africa and the Middle East, Eastern Europe and Central Asia, and South Asia. In addition, the World Bank's existing portfolio includes undisbursed balances of $18.7 billion in projects with direct links to food and nutrition security issues, covering agriculture and natural resources, nutrition, social protection, and other sectors. Altogether, this would amount to over $30 billion available for implementation to address food insecurity over the next 15 months. This response will draw on the full range of Bank financing instruments and be complemented by analytical work.
The World Bank Group's global response will address four priorities:
Support production and producers: Take actions to enhance next season's production by removing input trade barriers, focusing on more efficient use of fertilizers, and repurposing public policies and expenditures to better support farmers and output.
Facilitate increased trade: Build international consensus (G7, G20, others) and commitment to avoid export restrictions that increase global food prices and import restrictions that discourage production in developing countries.
Support vulnerable households: Scale up targeted, nutrition-sensitive social protection programs and replenish early-response financing mechanisms.
Invest in sustainable food and nutrition security: Strengthen food systems to make them more resilient to rising risks (conflict, climate, pests, diseases), trade disruptions and economic shocks – balance immediate/short-term needs with long-term investments.
The World Bank gained extensive experience in response to the 2007-2008 global food price crisis through the temporary Global Food Crisis Response Program (GFRP) that received donor contributions and channeled funds to 49 affected countries through 100 projects. Since then, the Bank had built up new tools dedicated to responding to food security crises, including the IDA Crisis Response Window. The World Bank also hosts the Global Agriculture and Food Security Program (GAFSP), which is an existing financial intermediary fund dedicated to improving food security in low-income countries and could be replenished to help fund the response to the current global food crisis.
Effective Policy Implementation is Crucial for Vietnam to Reach High-Income Status by 2045
For Vietnam to realize its aspiration for reaching high income status by 2045, it will need to shift its economic growth model and sharply improve the government's capacity to coordinate and implement economic policy reforms and public investments, a World Bank Group report says.
The World Bank Group's Systematic Country Diagnostic Update, "How Will Vietnam Blossom? Reforming Institutions for Effective Implementation", emphasizes that Vietnam traditional growth model faces major challenges from the COVID-19 pandemic, slowing globalization, and the country's increasing vulnerability to external shocks, especially climate risks. After identifying a series of policy responses and reform priorities, many of which are not new, the report argues that adapting institutions will be the key to success.
"Vietnam's GDP per capita has increased fivefold over the past three decades, while its institutions have not adapted at the same speed since the Doi Moi of the late 1980s," said World Bank Country Director for Vietnam Carolyn Turk. "A series of institutional reforms can help the country avoid the middle-income trap by increasing its efficiency to respond to new and complex global and domestic challenges."
Vietnam has implemented its development priorities unevenly over the past 35 years. It has exceeded expectations in trade openness and social inclusion but lagged considerably in promoting green growth and upgrading national core infrastructure. Such variability is explained by its institutions that have not been always well prepared to address increasingly complex, often cross-cutting development priorities, or to facilitate the transition to a higher-income society. Adapting and modernizing existing institutions is a key priority of the socio-economic development strategy adopted by the Party Congress in February 2021.
Improving Vietnam's implementation performance will require five institutional reforms, the report says. Vietnam will need to create a solid institutional anchor that will transform development priorities into concrete actions; streamline administrative processes to increase the effectiveness of government at all levels; use market-based instruments to motivate public and private stakeholders; enforce rules and regulations to enhance motivation, trust, and fairness; and engage in participatory processes to secure greater transparency and accountability.
Thanks to these series of five institutional reforms, Vietnam already transformed itself from one of the most closed economies in the world to one of the most open economies during the 1990s and 2000s. But the road from lower middle income to high income will be far more challenging. By adopting these institutional reforms more systematically, Vietnam will underpin its vision for economic development, strengthen its capacity to implement national strategies, and boost its motivation to produce results in several key areas – green growth, digital transformation, financial inclusion, social protection and infrastructure upgrading – that will help it achieve its development goals.