Xi Jinping Calls for Greater Global Cooperation to Tackle Common Challenges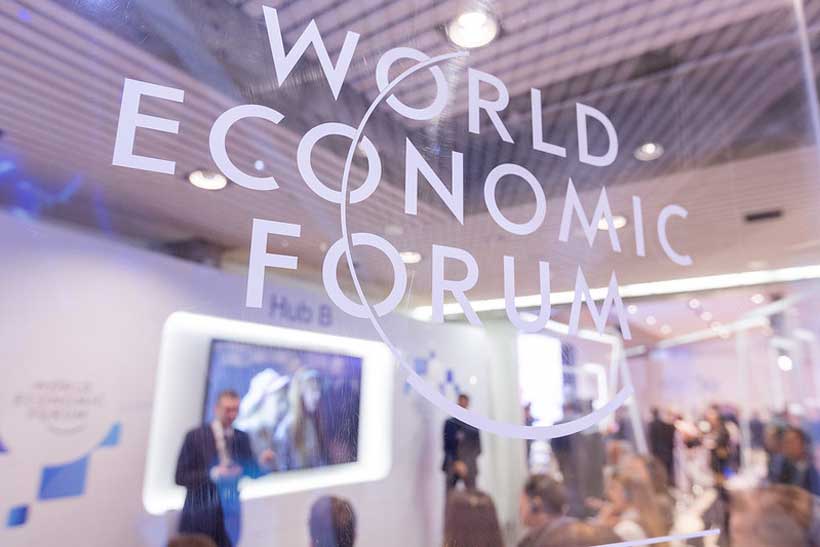 President Xi Jinping of China called for stronger international cooperation in overcoming shared global challenges including defeating COVID-19, revitalizing the economy and addressing climate change, in the opening session of the World Economic Forum's virtual event, the Davos Agenda 2022.
Xi outlined that the international community is still locked in a tenacious battle against what he called "a once-in-a-century pandemic". Calling for greater global cooperation, he said: "The fight against the pandemic is proving to be a protracted one. COVID-19 is resurging with different variants and spreading faster than before. He added that shifting blame will only cause delays in response."
Speaking in a special address to business, government and civil society leaders taking part in the week-long virtual event, he laid out a three-pronged approach to safeguard people's health. First, countries need to strengthen active cooperation on research and development of medicines. Second, leaders need to build multiple lines of defence against the coronavirus. Third, countries need to fully leverage vaccines by ensuring equitable distribution, boosting vaccination rates and closing the global immunization gap.
Xi said that China is doing its part, having already sent more than 2 billion doses of vaccines to more than 120 countries and international organizations, to be closely followed by at least another 1 billion doses.
As the world emerges from the depths of pandemic gloom, Xi cautioned that several risks threaten to derail economic recovery, including disruptions in global supply chains, tight energy supply and rising commodity prices. He said: "If major economies take a U-turn in their monetary policies, there would be serious negative spillovers which will challenge global economic and financial stability."
To fully unleash the vitality of the world economy, he also called for less protectionism, especially on trade. Economic globalization is an unstoppable trend which will not veer off course, he said, despite counter-currents along the way: "We should remove barriers, not erect walls. We should open up, not close off. We should seek integration, not de-couple."
Xi highlighted China's reform path. He pointed out that China's domestic growth in 2021 hovered around a healthy 8% annually, with the country achieving its dual target of high growth with low inflation. Nevertheless, he also said Chinese leaders are aware of the further work necessary to achieve prosperity that benefits all people. "We remain committed to reform and opening up," he said. "A rising tide indeed lifts all boats."
On climate change, the Chinese president said that China stands ready to help the international community realize the UN 2030 agenda for sustainable development and to achieve carbon neutrality in the long term. He outlined that China would honour its word to achieve carbon peaking by 2030 followed by specific industry plans towards carbon neutrality. Xi pointed out that China has the world's biggest carbon market and clean energy capability.
Xi also cautioned that "weaponizing economic, scientific and technological issues will gravely undercut international efforts to tackle common challenges". He said: "Developed countries should take the lead in honouring their emission reductions, deliver on their commitment to financial and technological support and create conditions for developing countries to address climate change," he added.
Klaus Schwab, the World Economic Forum's Founder and Executive Chairman, thanked China for taking an active part in collaborative global efforts to combat shared challenges. "The year 2022 will provide a unique opportunity for global leaders to work jointly towards a more inclusive, more sustainable and more prosperous world," Schwab said. "We must unite despite the different views we hold; ultimately we belong to a single global humanity whose fate is increasingly interconnected."
Jordan: US$85 million for a New Industry Development Fund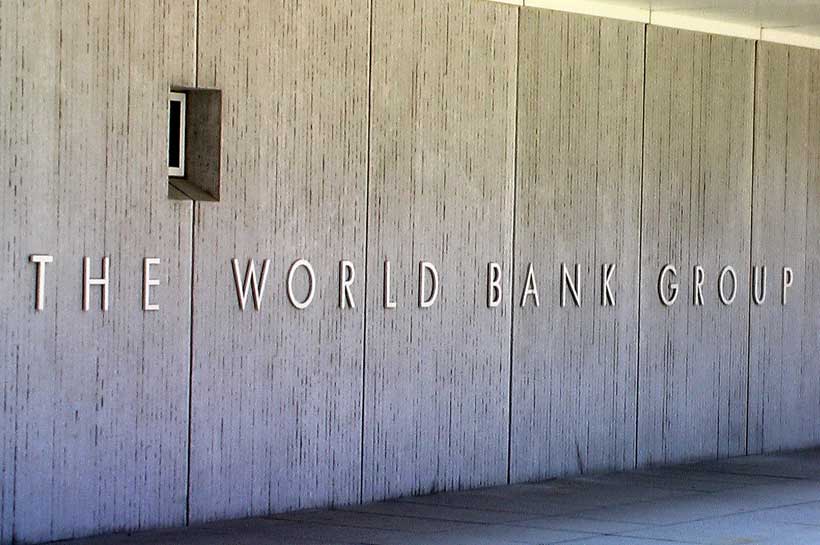 The World Bank has approved US$85 million in financing for the Jordan Support for Industry Development Fund Project, which aims to promote investments and exports in the manufacturing sector through the operationalization of a new Industry Development Fund. The fund is one of the commitments Jordan has made under its Economic Priority Plan 2021–2023.
Jordan urgently needs to create inclusive and broad-based job opportunities to promote resilient recovery from the COVID-19 crisis, requiring a shift towards a resource-efficient, export- and investment-driven growth model. Manufacturing, among the largest employers in Jordan's economy, suffered acute shortages of cash during the COVID-19 pandemic. To diversify and expand their exports, and generate more jobs, companies now need to move out of survival mode to a new level of competitiveness.
The Government of Jordan is establishing the Industry Development Fund to put its development policies and programs on manufacturing into practice. The government asked for the World Bank's support in designing and operationalizing the fund as an efficient, transparent, and effective delivery platform for support for firms, and as a key financial enabler for industrial transformation. Its focus will be upgrading and modernizing industries; export development and promotion; and incentivizing companies toward high performance in areas critical to the sector reaching its full potential, such as increased climate-responsiveness and female employment.
"The Industry Development Fund is a key instrument in our Economic Priority Plan 2021–2023 to help firms in the industrial sector recover and build back better following the COVID-19 crisis," said H.E. Nasser Shraideh, Minister of Planning and International Cooperation of Jordan. "It will serve as a stimulus to promote private sector-led investment, as well as modernization, upgrading, and export development, which are key engines of growth for the Jordanian economy."
The project aims to support more than 500 export-oriented firms directly through the fund's programs and to mobilize at least US$17 million in additional private capital. It will also support the building of effective delivery mechanisms and a robust governance and operational capacity, enabling the fund to support the transformation of the industrial sector in the longer term.
"Jordan's recovery from the COVID-19 pandemic has been broad-based, but many sub-sectors are operating below their pre-pandemic level and external shocks have led to higher unemployment, especially for women and the youth," said Saroj Kumar Jha, Mashreq Regional Director, World Bank Group. "This project will complement the integrated package of support for private sector development that the Bank and the Government of Jordan are implementing to foster enhanced public-private partnerships for inclusive and resilient recovery and growth."
The main activities financed by the Fund will include: (i) Industry upgrading and export development programs; (ii) Outcome-based incentives program; and (iii) Easing access to export credit insurance and to new supply chain finance products.
The project prioritizes gender balance and includes measures to ensure the inclusion of women business leaders/owners and employees, and of various vulnerable groups in the fund's programs.
How Liquidation Auctions Give Small Businesses a Chance to Compete in Retail
Liquidation auctions are a goldmine for small businesses. Many of the small businesses struggle with capital and filling up their stock. Running a small business is not the easiest thing to do in the current market situation. Liquidation auctions are a great marketplace for small businesses where they can register massive profits when it comes to their businesses.
Small businesses which buy liquidation pallets manage to secure a good profit while keeping their costs low. In this article, we have covered the main methods by which small businesses can transform themselves into thriving businesses by using some of the best wholesale liquidation companies.
1. Saves you money
Small businesses struggle when it comes to placing orders in bulk. They generally do not have the capital to get a ton of products for cheap. Many of these businesses struggle because they do not have the investment capital required to get the required quantities of products. When you buy liquidation pallets it helps you to save money.
You get a variety of products for a fraction of their cost. These pallets generally help you to make a profit even if you list the products for resale at the lowest prices. They require small capital and are the best when you have limited funds for stoking up your inventory.
2. Gets you branded items easily
Every small business owner knows the pain of having to place an order with the big brands. The big companies have a lot of procedures which you have to go through to place an order with them. Many a time they do not even bother delivering to small businesses as the order quantity is less. To fulfill the needs of the customers, small business owners can buy liquidation pallets.
You should use some of the best wholesale liquidation companies to get your hands on amazing branded products. Amazon returns liquidation is also a great way to source branded items without having to go through the painful process of placing an order with the company.
3. Saves shipping costs
When trying to source products from different sellers these small business owners have to pay a lot of money for shipping. These extra costs often make the difference between a sustainable business and one which fails. Buying a liquidation pallet allows business owners to reduce their shipping costs to a fraction of what it would have been earlier.
This is because the business owners can get a lot of products while having to pay the shipping costs of only one pallet. This reduces the individual shipping costs which may eleven end up draining a company of its capital.
4. Allows your store to have a variety
For s small business variety plays a big role. You want your store to be a one-stop destination for all of your customers. These businesses generally have a smaller but loyal customer base. Having a variety of products allows these businesses to thrive. They get their customers to purchase more products with the increase in the variety they have.
A liquidation pallet bought from one of the best wholesale liquidation companies can give you all the variety you could ask for. They help you to fill up your inventory fast and with many different products. You even select the category of the pallet from options such as clothing, electronics, etc. This helps you prevent getting unwanted items while helping increase the variety of the business.
5. A great potential upside with minimal risk
There is a huge upside to buying liquidation pallets. These pallets from time to time will have very expensive items which you can get for a bargain. When you buy liquidation pallets you have the huge upside of getting a product that may be so valuable that it covers the cost of your entire pallet. These incredible finds can help you secure a profit through the sale of a single item from the pallet.
Even if you do not manage to get an incredibly valuable item you can still easily manage to sell all the items from the pallet and register a profit. This means that you do not go to a loss even if you do not have a very valuable item. If you do manage to get such an item it will help your business massively. The chances of losing money by reselling the items from a pallet are very less.
Conclusion
Liquidation auctions are events that every small business owner should be looking to participate in. It does take some time to understand the best marketplaces to buy such liquidation pallets and get the best deals. We recommend that you start by buying from the most reputed sources and then only move to other marketplaces which sell liquidation pallets. These pallets are a great way to reduce business costs while maximizing your profits. The pallets provide ou with the opportunity to scale your vines and expand your inventory by spending considerably less. As a small business owner, when you buy liquidation pallets you get to compete with the big retail stores.
Zero Waste Europe endorses ENVI Commitee decisions in RED III and ETS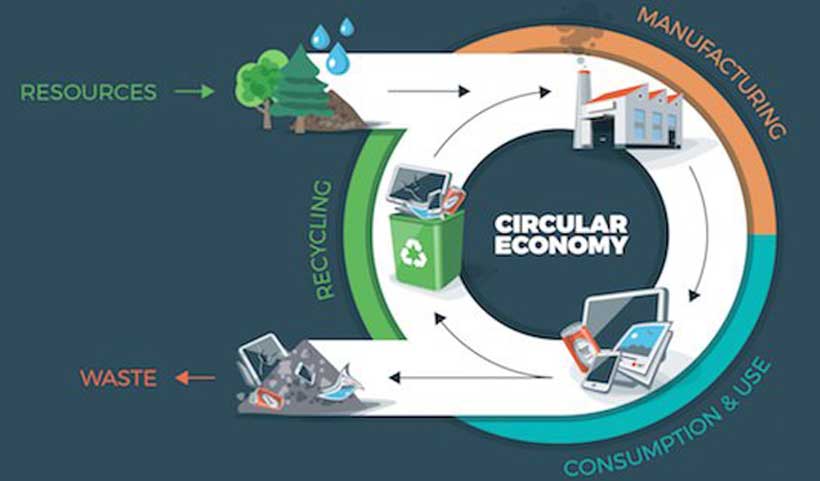 Today, the European Parliament's Environment, Public Health and Food Safety (ENVI) committee voted on the Renewable Energy Directive (RED III) and the EU Emissions Trading System (ETS). Zero Waste Europe (ZWE) supports the decisions taken to help accelerate the transition to a circular economy in Europe.

RED III (Renewable Energy Directive)

The ENVI committee has agreed to limit the use of mixed waste for the 'renewable energy' generation purposes.
Mixed waste sorting & support schemes
The ENVI Committee is modifying the definition of biomass, removing the expression "fraction of" in reference to the waste, and introducing a mandatory mixed waste sorting system. The two changes ensure that only non-recyclable biogenic waste will be used for renewable energy purposes. Moreover, waste incineration of biogenic waste (biowaste, paper, etc.) can only be supported if separate collection, recycling, and reuse obligations are fully met.
For Janek Vähk, ZWE's Climate, Energy and Air Pollution Programme Coordinator: "The change is very positive because, at incineration plants, the 'biodegradable fraction of waste' is always combusted with fossil-derived materials. This will put an end to generating renewable energy using a technology that is powered by a substance – mixed waste- which is far from being renewable".
Recycled Carbon Fuel – RCF
The agreed text also improves the European Commission's wording to limit the potential use of fossil waste-derived 'recycled carbon fuels' – such as plastic-to-fuels.
In the proposed methodology to assess the greenhouse gas (GHG) emissions savings for recycled carbon fuel, the ENVI Committee has removed the reference to the concept of 'avoided emissions'. The concept would have allowed plastic-to-fuels manufacturers to subtract emissions that are 'avoided' from alternative use, such as waste incineration, making it easier for those fuels to meet the 70% GHG savings threshold required, in the transport sector to contribute towards renewable energy targets. A recent study on plastic-to-fuels shows that plastic-derived fuels produce high exhaust emissions compared to diesel.

Lauriane Veillard, ZWE Chemical Recycling and Plastic-to-Fuels Policy Officer said: "We welcome the committee decision to exclude 'avoided emissions' from the calculation rules for recycled carbon fuels. From a ZWE perspective, supporting the development of RCF in the context of RED III would have undermined the higher tiers of the waste hierarchy by discouraging 'reduce and reuse' behaviour".
ZWE calls on the European Parliament to improve the wording. in its upcoming vote in September. to fully exclude the use of fossil-based fuels in the Renewable Energy Directive.
ETS (EU Emissions Trading System)
The ENVI committee has proposed the inclusion of municipal waste incineration under the EU ETS. This means that, from 2026, these highly climate polluting facilities will have to pay an ETS carbon price (fee) per each tonne of fossil CO2 they emit. This additional cost of incineration will act as an incentive for waste prevention and recycling, which will then become more competitive (i.e. less costly) than incineration. Moreover, additional jobs will be created since recycling and waste prevention activities are more labour-intensive than waste incineration.
Janek Vähk, ZWE's Climate, Energy and Air Pollution Programme Coordinator: "The proposed inclusion of incinerators is extremely positive as the doubling of fossil CO2 emissions from those facilities have gone unnoticed and unaddressed for decades".

A recent report shows that one-third of the CO2 emissions from the plastics system are caused by incineration of plastic waste. The inclusion of incinerators is needed to incentivise plastics circularity and waste prevention, and to reduce CO2 emissions (see ZWE's report on ETS).

Nevertheless, the ENVI committee is only proposing to include incinerators from 2026 after conducting a review in 2024 to consider potential measures to avoid 'unintended consequences' of the inclusion.
Janek Vähk added: "From ZWE's perspective, the late inclusion and the review are not justified. Shipping and landfilling of waste are both well regulated and have specific targets such as landfill minimisation and pre-treatment obligations. These rules will be further tightened with the current review of Waste Shipment regulation and the Waste Framework Directive".
"The inclusion is of fundamental importance to allow the EU climate and circularity goals to be successfully met. We hope that the European Parliament will support the ENVI committee position in its upcoming vote in June by supporting the inclusion of municipal waste incinerators in the EU ETS".