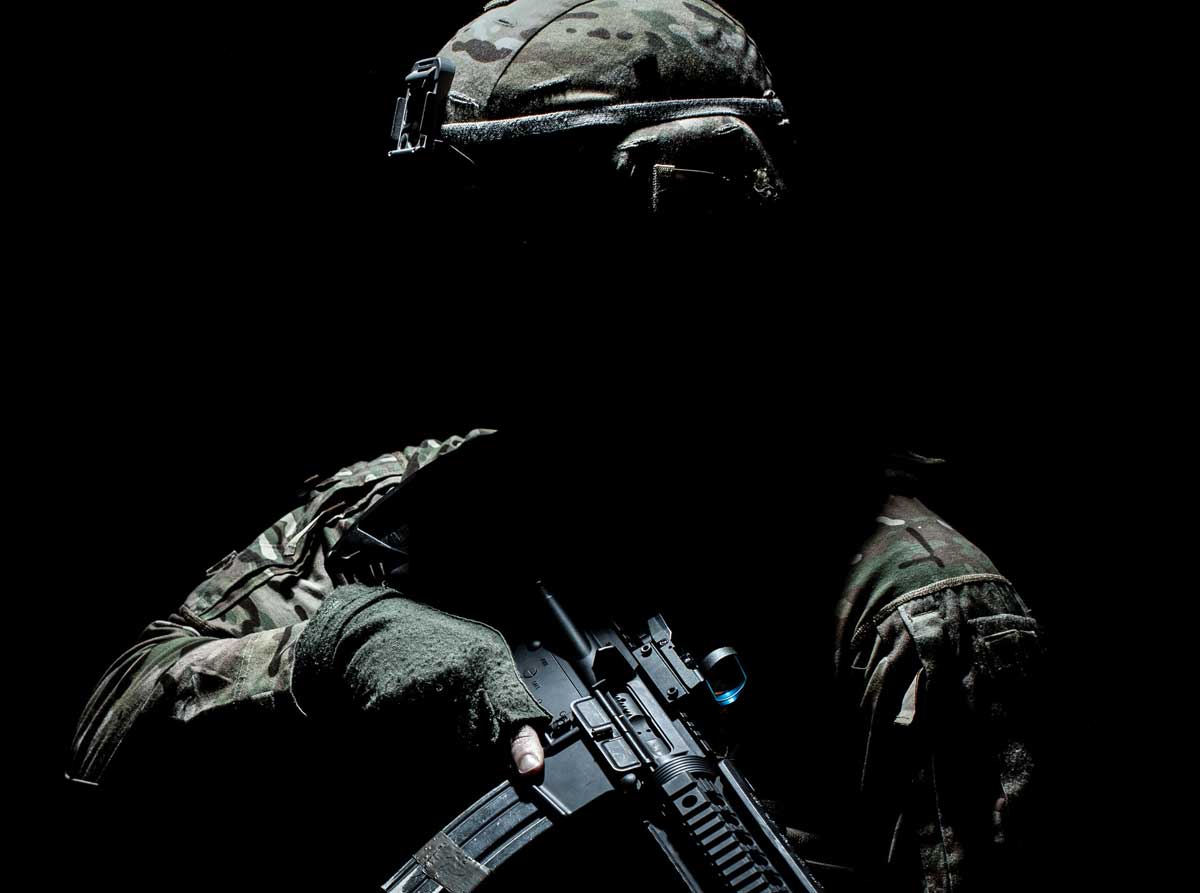 Kazakhstan, like Ukraine, spotlights the swapping of the rule of law for the law of the jungle
When a Russian-led military force intervened earlier this month, it did more than help Kazakh President Qasym-Johart Toqayev restore and strengthen his grip on power following days of protest and violent clashes with security forces.
The intervention brought to the fore a brewing competition for spheres of influence in Eurasia between perceived Russian and Turkish worlds whose boundaries are defined by civilization and /or language rather than a nation state's internationally recognized borders.
It is a competition that also impacts China, whose troubled Turkic north-western province of Xinjiang borders Kazakhstan.
Although not incorporated in the Turkey-led Organisation of Turkic States (OTS), the group, which also includes Kazakhstan, Kyrgyzstan, Uzbekistan, and Azerbaijan, recently signalled its affinity to China's Turkic Muslims.
China's brutal crackdown on religious and ethnic expressions of Uighur identity has sparked public dissent in Kazakhstan and Turkey and forced the two governments to perform a delicate balancing act to not always successfully avoid the People's Republic's wrath.
Countering perceptions that the Russian-led intervention in Kazakhstan boosted Moscow's security primacy in Central Asia and weakened Turkish aspirations, widely respected Russia scholar Dmitri Trenin suggested that salvaging Mr. Toqayev was the best of President Vladimir Putin's bad options.
"In order to preserve stable relations with an important ally, partner, and neighbour, official Russia has often turned a blind eye to the rise of ethnic Kazakh nationalism and reports of de facto discrimination against ethnic Russians in the country. Toqayev is by no means Moscow's client, yet allowing him…to be toppled would, in Moscow's thinking, allow the forces of ultra-nationalism to come to the fore," Mr. Trenin said.
Kazakhstan and other Central Asian nations, seeking to balance their relationships with Moscow and Beijing in the wake of the United States' abandonment of the region with the withdrawal of US forces from Afghanistan, see Ankara as a potential hedge.
Led by authoritarians who fear anti-government protests at home, Russia and Turkey had a common interest in beating back a popular revolt in Kazakhstan. As a result, standing aside as Russia stepped in may have best served Turkey's interests.
Despite its close military ties with Kazakhstan, a Turkish intervention may have upset the delicate management of the Turkey-Russian relationship. The relationship is fraught with disputes in which the two countries are often on opposite sides of the divide.
While Turkish support for Mr. Toqayev may not have gone down well with Kazakh protesters, it is not likely to have put much of a dent in Turkish soft power in Central Asia that is built on linguistic and ethnic affinity, the popularity of Turkish music and cinematic productions, and investment in glitzy shopping malls.
Turkey also benefits from being a player that has successfully challenged Russia in regional conflicts such as the Caucasus, where it backed Azerbaijan in its 2020 war with Armenia, and further afar in Libya and Syria.
In a rivalry for dominance of the Black Sea, Turkey has also backed Ukraine and forged close defense ties with the embattled country. Home to a large Crimean Tatar diaspora, Turkey has vocally supported the Turkic community on the Ukrainian peninsula that Russia annexed in 2014.
Finally, Turkey has at times, albeit intermittently, taken China to task for its brutal crackdown on ethnic and religious expression of Turkic Muslim identity in Xinjiang. China sees the projection of a Uyghur ethnic, cultural, and religious identity as a mortal threat.
Turkish assertiveness seemingly emboldened Central Asian members of the Organisation of Turkic States, the formal Turkic equivalent of Mr. Putin's notion of a Russian World that defines its frontiers defined by the geography of Russian speakers and adherents to Russian culture rather than international law.
Central Asian members of the organisation, a brainchild of the now embattled former president of Kazakhstan, Nursultan Nazarbayev, joined Turkey at its recent summit in November in Istanbul in sending subtle and less subtle signals to both Russia and China as well as Iran, countries with Turkic-speaking minorities.
By deciding to restrict association with the organisation to Turkic-speaking countries, the group hopes to keep Russia, China, and Iran at bay despite their being home to Turkic-speaking minorities.
Moreover, the Central Asians took no exception when Turkish President Recep Tayyip Erdogan's far-right nationalist ally, Devlet Bahlevi, released a picture on Facebook at the time of the summit of him gifting the Turkish leader a map of the Turkic world that included chunks of Russia. The picture capped a year of the trumpeting of irridentist claims to Russian territory by nationalist Turkish media close to Mr. Erdogan.
Similarly, the Central Asians participated in the summit even though it opened on November 12, a politically sensitive date for China. Uighurs in Xinjiang twice declared their short-lived independence on November 12, first in 1993 and again in 1944.
Three weeks before the summit, Turkey joined 42 other, mostly Western countries in a United Nations statement that condemned the Chinese crackdown in Xinjiang.
Raising the stakes further, 19 Uighur exiles have filed a criminal complaint with a Turkish prosecutor against Chinese officials, accusing them of committing genocide, torture, rape, and crimes against humanity.
Turkey is home to some 50,000 Uighurs, the largest community outside of China. Long a supporter of Uighur religious and cultural aspirations, Turkey has been careful not to allow the groups' plight to rupture its relations with Beijing.
At the same time, it has not followed the example of the foreign ministers of Saudi Arabia, Kuwait, Oman, and Bahrain, as well as the secretary-general of the six-nation Gulf Cooperation Council (GGC), who on a visit to China this week reportedly expressed support for Chinese policy in Xinjiang.
Responding in October to assertions by China's deputy ambassador to the United Nations, Geng Shuang, that Turkey had illegally invaded north-eastern Syria and was depriving Kurds of water, Turkish representative Feridun Sinirlioglu thundered that his country would not be lectured by "those who violate international human rights law and international humanitarian law."
It was a war of words in which the kettle was calling the pot black. It's not human rights, violated with abandon by all the region's players, that are at stake. What is at stake is an international order based on legally defined nation-states that civilisational leaders like Messrs. Putin and Erdogan seek to rejigger with the law of the jungle that allows them to shift state boundaries at will in geopolitical jockeying.
Russia and Central Asia: A Great Peaceful Game
The fact that Russia assumed responsibility for the security and development of the peoples of Central Asia was historically accidental, although it was connected with obvious geopolitical circumstances. Now relations between our countries are undergoing a new transition period, as is the internal development of Moscow's partners in this vast but sparsely populated region. Inevitably, there is a temptation to assess their prospects by comparing them with existing practices of interaction between major European powers, or the United States, and their immediate neighbours. Such comparisons reveal that there is only one example where a neighbour of a large industrial power does not find itself in distress — this is Canada, which shares its main cultural practices and political institutions with America. In all other cases, whether we are talking about countries south of the United States, or about the states of North Africa and the Middle East, being in the same neighbourhood as a powerful nation does not benefit the southern neighbours. However, what provides relative confidence in the future is that Russia, by its nature and in the perception of its neighbours, is not a typical country of the developed North. Therefore, getting into a situation similar to Mexico or Libya will require much more effort from the countries of Central Asia than it might seem at first glance.
So far, the states of Central Asia are showing rather contradictory signs in their internal political and socio-economic evolution. On the one hand, all of them emerged as independent countries within a fairly short historical period of 30 years. Despite numerous internal political conflicts, none of these states collapsed, as many in the West expected, and even hoped, in the first stages of their independence process after the collapse of the USSR. Each of the countries in the region is developing along its own unique path, reflecting historical experience and cultural characteristics. Speaking of public administration practices, it is hard to find anything in Central Asia from the era of modernisation in the 20th century with a legacy powerful enough to overshadow earlier practices of maintaining comparative stability. Virtually none of the current development trends have destroyed Central Asian societies; rather, they are absorbed by them, adapted by the powerful cultural and civilisational layers accumulated over the centuries.
Due to its geopolitical and ethnic composition, the Central Asian region cannot serve as a jumping-off point for the formation of states or their unions that would pose a danger to neighbouring powers. Here, first and foremost, we are talking about the interests of Russia and China, connected with the region by long common borders on both sides, where ethnically and religiously related people often live. Theoretically, the Central Asian countries could be considered by the West as an excellent territorial base for launching an offensive against the rear of Moscow and Beijing. However, the lack of direct access to these countries, as well as their own responsible policies, makes such a prospect unlikely. Moreover, these same factors determine the serious influence of Russia on the security of Central Asia and potentially significant influence from China. Although Beijing has so far shown no desire to take direct responsibility for security in Central Asia, in the future we may see a more active policy from the Chinese government.
We have observed that clandestine American and European diplomacy is doing more and more to undermine the internal stability of the countries of Central Asia. The mood of segments of urban population (albeit extremely insignificant given the general background) is partly related to these efforts, and the authorities, who also seek to use external factors to channel public discontent, respond to them. It seems that numerous initiatives whose content is directed against the interests of Russia and, to a lesser extent, China, sometimes feel invisible support from those who make political decisions. At the same time, the governments of the Central Asian countries themselves feel confident and have no doubt about their ability to keep such destructive moods under control. This confidence deserves respect — in 30 years of independence, we have not seen a single example when movements inspired from abroad became strong enough to threaten social stability. Moreover, a significant proportion of the resources allocated by the West to undermine internal stability in the region is successfully absorbed within the framework of traditional public institutions.
The most striking examples of an internal crisis were after the dramatic civil war in Tajikistan (1992-1997) as well as the mass protests in Kazakhstan in January 2022, when the authorities even had to turn to Russia and other CSTO allies for help normalise the situation in the country. However, most observers still believe that there were very few driving factors of foreign origin in these incidents. The main reasons lay in internal socio-economic problems, the "facade" economy and public institutions. Now the Kazakh government is showing a desire to rebuild the state and society that it received from the hands of its first president Nursultan Nazarbayev. But recent protests by oil workers in Kazakhstan's westernmost regions show that these efforts are still struggling to meet the needs of the population. According to reports, the situation in the infrastructure inherited by independent Kazakhstan from the USSR is not getting much better either. Thus, the question arises of how long the country's peaceful development period will last and what may follow. To a lesser extent, this applies to smaller Kyrgyzstan, which also experienced several revolutionary episodes over the past 15 years, the results of which were consolidated for the time being.
Now the efforts of all the governments of the countries of Central Asia, without exception, are aimed at gradually increasing the degree of economic openness and involvement in international relations. The leader in this regard is Uzbekistan, where a policy of openness has been pursued for several years, often bringing very impressive results. Other states act less consistently or do not have such serious demographic resources as those that are at the disposal of Tashkent. However, in general, we can be quite optimistic about the stability of the state systems in the region and should not be afraid that they may fall into the abyss of disasters in the coming years, as has happened with Afghanistan, Syria and a number of African countries.
This, however, does not mean that it will be easy for the Central Asian states to achieve the level and quality of life of their largest neighbours — Russia and China. Taking into account the fact that all five countries are relatively protected from the most terrible existential challenges, the most important question may be their ability to overcome the trap where they're at a level of development when the destruction of the state is impossible, but so is reaching a new level in terms of the quality of life of the population. A number of countries have followed this path, often showing relatively good figures for the overall development of their economies: Mexico, Algeria, Morocco, and some of the countries of Southeast Asia. It is unlikely that Russia wants its most important southern neighbours to be in a position where the gap is insurmountable. The answer to this challenge can be, among others, more active regional integration, the creation of common labour markets and the spread of related social policy practices, as well as the avoidance of the archaisation of society through the formation of a common cultural and educational space.
From our partner RIAC
New Frontier: China Makes Inroads into Kazakhstan
China has made significant inroads into the central Asia region during Russia-Ukraine crisis. Russia has award the Chinese many opportunities in efforts to strengthen bilateral relations within the context of pushing forward multipolar solidarity.
Kazakhstan is currently widening its economic cooperation with the Chinese, thus China has gained stronger economic muscles in the region. Kazakhstan and China signed 47 agreements worth $22 billion during Kazakh President Kassym-Jomart Tokayev's visit to China, Tokayev's press service said following a Kazakh-Chinese investment round table.
"Last year, bilateral trade reached a record $31 billion. China is one of the five largest investors in the Kazakh economy with total investment amounting to $23 billion," the head of state was quoted as saying. Tokayev said that despite the challenging economic situation in the world, trade and economic relations between Kazakhstan and China continue to develop dynamically.
The Kazakhstan-China oil pipeline expansion will cost about $200 million, said Magzum Mirzagaliyev, the chief executive officer Kazakh national oil and gas company KazMunayGas (KMG). "The cost of the expansion project will be about $200 million. We intend to start work next year and complete it in two or three years," Mirzagaliyev said on the sidelines of the Kazakh-Chinese talks in Xi'an, according to Orda.kz.
The project will allow Kazakhstan to increase oil exports. Today's throughput capacity of the Atyrau-Kenkiyak and Kenkiyak-Kumkol sections of the oil pipeline is only 6 million tonnes, so KMG and CNPC have signed today an agreement to expand the capacity of these pipelines, Mirzagaliyev said.
Theoretically, Kazakhstan could boost oil exports to 20 million tonnes from today's 1 million-2 million tonnes, according to Mirzagaliyev. "The throughput capacity of the Atasu-Alashankou section is 20 million tonnes, which, theoretically, could be filled with our oil. Today, the transit of Russian oil is 10 million tonnes, and Kazakhstan exports about 1-2 million tonnes. That is why, we have reached agreement on the expansion [of the pipeline capacity]," the head of KMG said.
In addition, construction of Kazakhstan's logistics center gets underway at Xi'an Dry Port. "This hub linking the Shaanxi region with Kazakhstan and Central Asia will open the way to Europe, Turkey and Iran. The project will give a new impetus to cooperation between the two countries," Kazakh President Kassym-Jomart Tokayev said at the groundbreaking ceremony.
He said that last year 23 million tonnes of cargo was shipped between the two countries by rail, which is a record-high figure. Transit shipping of goods in the first quarter of this year increased by 35% and exceeded 7 million tonnes. Tokayev said that over the past 15 years, Kazakhstan had invested $35 billion in the freight transportation sector.
From next year, the dry port is expected to handle electronics and computer components, automobiles and auto components, textiles, clothing, footwear and accessories, food and agricultural products, construction products and building materials, as well as ores, metals and chemical products.
Leaders of Kazakhstan, Kyrgyzstan, Tajikistan, Turkmenistan and Uzbekistan would take part in this special economic summit. Chinese Foreign Ministry Spokeswoman Hua Chunying announced that China's Xi'an would host the China-Central Asia Summit on May 18-19 in the city of Xi'an in the Shaanxi Province.
Anticipating China's New Paradigm for Central Asia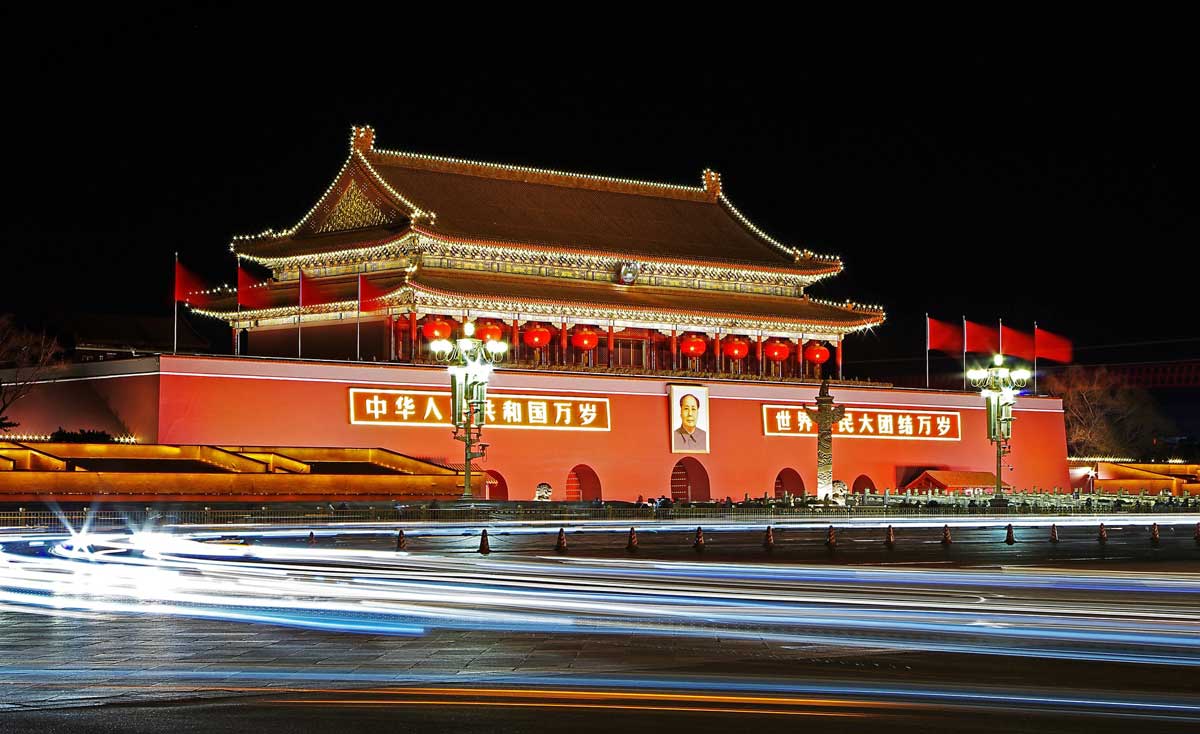 In what is the first instance of China hosting an offline summit with all five Central Asian states, the event is expected to bring significant results dwarfing other major players' ambitions in the region.
On May 18-19, China will be convening the leaders of the five Central Asian countries in Xi'an for a summit which is expected to mark a significant milestone in the relations between Beijing and the strategically located region.
This will be the first such event. Usually, Chinese President Xi Jinping meets Central Asian leaders either separately or within the framework of the Shanghai Cooperation Organization (SCO) as last year in Samarkand (Uzbekistan). The upcoming summit will no doubt be watched particularly closely by the Russian leadership.
Central Asian Expectations
We do not know much about what topics will be discussed during the summit. Yet China is setting the expectations high. In a congratulatory message to the Tajikistani President, Emomali Rahmon, Xi Jinping mentioned that Beijing was working on a "grandiose plan" to be unveiled in Xi'an.
Expectations run high in Central Asia as well. This year marks the 10th anniversary of the announcement of the massive Belt and Road Initiative (BRI), which, should be noted, happened in 2013 in Kazakhstan, and Beijing is expected to demonstrate the staying power of its project by intensifying investments in Central Asia which serve as a gateway for reaching Western Asia and Europe. More specifically, Uzbekistan is particularly hopeful about the implementation of the China-Kyrgyzstan-Uzbekistan (CKU) Railway and Line D of the Central Asia-China Gas Pipeline.
Yet, for China to implement a more successful Central Asian strategy, it needs to look at the region not in isolation but rather in tandem with the wider Black Sea space and the Caspian Sea. Even if Central Asia becomes a viable transit alternative to the ailing Russian corridor, it is still but a first geographic step for China to reach the EU market.
Since the war in Ukraine has changed trade routes and made the transit through Russia more difficult, the trans-Caspian and South Caucasus have become more attractive not just to China, but also Central Asia and the EU. This is reflected in the statement made by the Chinese ambassador to Georgia when he argued about the good chances of the Middle Corridor but also stressed the need for the participation of the EU and China.
Central Asian countries might also welcome China playing a more active political and security role in the region (especially after the Beijing-facilitated diplomatic coup between Iran and the Kingdom of Saudi Arabia), if not in completely resolving political differences, then certainly in acting as a stabilizer. This is especially necessary in the case of Kyrgyzstan and Tajikistan, which have vied for small, disputed territories along their common border.
Kyrgyzstan could well be interested in having China play a more active security role in the region especially after Bishkek was essentially abandoned by its CSTO ally, Russia, in September 2022 when Tajik forces inflicted significant losses on Kyrgyzstan along the common border.
Opening for China
In the increasingly congested geopolitical space of Central Asia, India, Japan, Iran and others vie for influence through promoting trade corridors and making investments in critical infrastructure to outplay other contenders. China is still well-positioned to make a difference – it has a lot of cash on hand and is a close geographic neighbor, with a lot of experience in engaging the region.
The timing of the summit is interesting as it comes amid Russia's distraction with its protracted war effort against Ukraine. This has created a certain power vacuum in Central Asia and the five regional states clearly see an opportunity to test Moscow's positions. When Tajikistan scored points against its neighbor Kyrgyzstan last year, with Russia virtually absent, the ailing nature of Kremlin's regional standing was laid bare.
Kazakhstan too, traditionally weary of potential Russian military moves, has made a series of foreign policy gestures to solidify its ties with Turkey, the EU, and China, thus aiming to hedge against Moscow's unpredictable behavior. Similar motives have driven Uzbekistan's foreign policy as of late.
China has likewise seen an opportunity in Russia's war in Ukraine. Increasingly beholden to Beijing, Moscow cannot openly oppose Chinese moves in Central Asia. Kremlin still continues to regard what is taking place within the context of regionalism – basic understanding between Russia and China that non-regional powers should be excluded from shaping the regional politics.
While this might still be the baseline for China's and Russia's interests, the balance of power between the two Eurasian actors is heavily tilting in China's favor. The latter has made serious progress in expanding its security and economic footprint in the region, and with the upcoming summit, it has made tremendous efforts to do the same in the political area.
China's decision to upgrade the level of the summit with the Central Asian states also coincides with the growing interest of other players in the region. Russia remains a powerful actor but there is also a host of others rushing to gain from Moscow's weaknesses. Germany is among the latest examples. During Uzbek President, Shavkat Mirziyoyev's visit to Germany in early May, an agreement was reached to launch Germany + C5 format similar to the Russian, American, Chinese, and the EU initiatives.
Favorable Winds
If for decades, China has been more focused on the economic side of the cooperation with Central Asia, over the last years and especially since 2022, the focus has notably shifted. Beijing's interests have widened to include political area and the summit in Xi'an might well officially usher in a new stage of bilateral cooperation.
In the longer run, the geopolitical situation favors China. As Russia's war in Ukraine is likely to continue for the foreseeable future, Beijing will be seeing increasingly larger space for its political and economic involvement across the heart of Eurasia. This is especially the case as other actors lack geographic outreach and economic potential to rival China in the region. A real test for Beijing therefore will be how to carefully navigate its engagement in the region so that it does not cause grievances among the fives Central Asian states and does not push them to seek alternatives by building closer ties with Russia, the EU and others.
Author's note: first published at chinaobservers