WHO recommends two new drugs to treat patients with COVID-19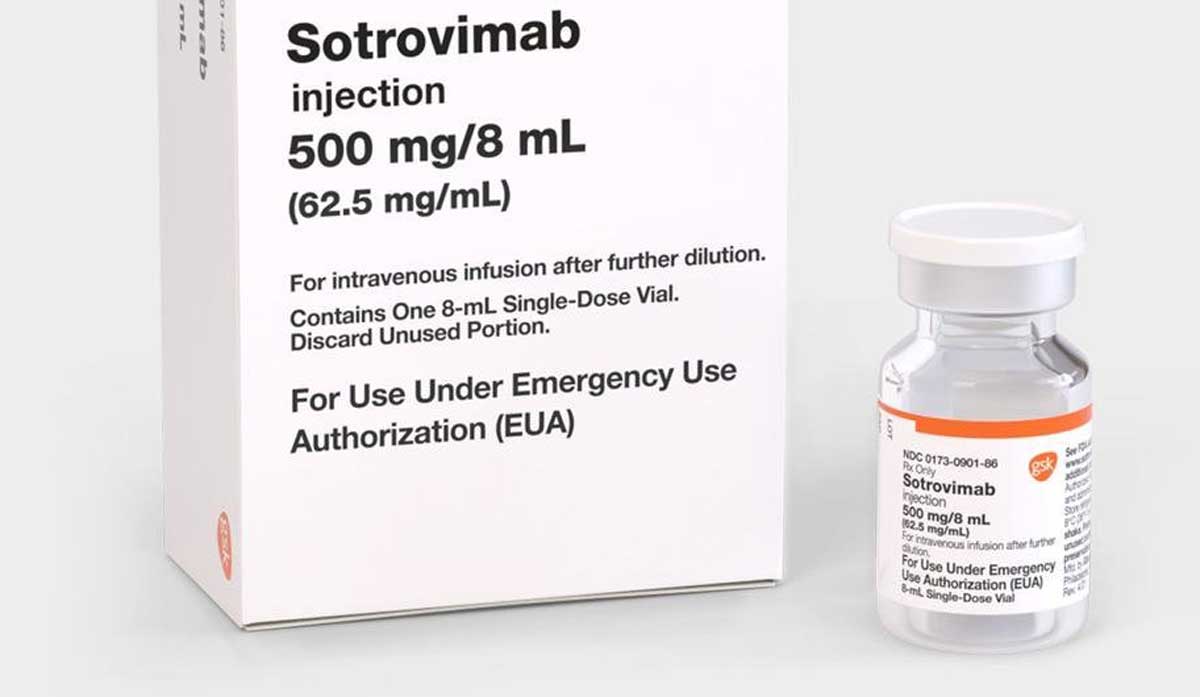 The World Health Organization (WHO) on Thursday reccommended two new drugs to treat patients with COVID-19, one for patients with critical disease, and another deemed effective for non-severe cases.
The first drug, baricitinib, is a Janus kinase (JAK) inhibitor- a class of drugs used to treat autoimmune conditions, blood and bone marrow cancers, and rheumatoid arthritis.
According to the WHO Guideline Development Group, it is "strongly recommended" for patients with severe or critical disease in combination with corticosteroids.
The group of international experts based their recommendation on "moderate certainty evidence" that it improves survival and reduces the need for ventilation.
There was no observed increase in adverse effects.
The experts note that it has a similar effectas other arthritis drugs called interleukin-6 (IL-6) inhibitors. Because of that, when both drugs are available, they suggest choosing the best option based on cost, availability, and clinician experience.
It is not recommended to use both drugs at the same time.
The experts also advise against the use of two other JAK inhibitors (ruxolitinib and tofacitinib) for patients with severe or critical cases of COVID-19 infection.
According to them, trials undergone using these drugs failed to show any benefits arising using either drug,and suggested a possible increase in serious side effects with tofacitinib.
Non-severe cases
In the same update, WHO makes a conditional recommendation for the use of a monoclonal antibody known as sotrovimab in patients with non-severe cases.
According to them, the drug should only be administered to patients at the highest risk of hospitalisation. In those at lower risk, it onlyshowed "trivial benefits".
A similar recommendation has been madepreviously, for another monoclonal antibody drug, casirivimab-imdevimab, and the experts say there is insufficient data to recommend one over the other.
For both, the effectiveness against new variants, like Omicron, is still uncertain. 
The group will update their guidelines for monoclonal antibodies when more data becomes available.
Recommendations
These recommendations are based on new evidence from seven trials involving over 4,000 patients with non-severe, severe, and critical infections.
Developed by WHO with the methodological support of MAGIC Evidence Ecosystem Foundation, the guidelinesprovide trustworthy guidance and help doctors make better decisions with their patients.
According to the agency, the guidelines are useful in fast moving research areas, because they allow researchers to update evidence summaries as new information becomes available.
The latest guidance also updates recommendations for the use of interleukin-6 receptor blockers and systemic corticosteroids for patients with severe or critical COVID-19; conditional recommendations for the use of casirivimab-imdevimab (another monoclonal antibody treatment) in selected patients; and against the use of convalescent plasma, ivermectin and hydroxychloroquine, regardless of disease severity.
How to Choose the Best Mental Health Professional?
Choosing a better professional is like choosing in millions as you don't know where to start. You first need to analyze your condition and determine what type of professional you require. This blog will learn what type of mental health is available and can helpfully support you. Walkthrough these five steps to understand but first, get to know the types of professionals.
Consider the types of mental health provider
While searching for a mental health professional, you will realize different types first, and then you can choose the right one for you. There are psychiatrists, social workers, psychologists, and even your family doctor who can help you with mental illness.
They are master's degree holders usually and specialized or doctoral-level training professionals. It would be best to select a professional with a licensed master of social work on Betterhelp.
1. Research
People who have a mental illness or have issues should consult professionals to get advice. So you must research and look for a qualified and competent professional therapist of the type you need. Typically the therapies include group therapy, individual therapy, and couple and family therapy.
2. Schedule an appointment with your top 2-3 choices
When you research and find the therapist, you would consider 2 or 3 options to keep them aligned and inquire one by one. Talk to them and check which professional you need to hire and whom you are comfortable talking with. You can do it by emailing them or taking the first session in the form of an interview. Because the therapist wants to know what condition you are facing and how much help is needed.
3. Check licensing and insurance
The very important thing is that a professional must be licensed and insured. You have to check their license and match with the licensing board if it's good and updated. You can also check how many negative comments or complaints have been launched against the therapist. In many states, you can find this information online, or if you can't, call the board.
4. Give the professional a trial
When you finish choosing the desired professional, give him a try for about 2 or 3 sessions and check if it's not good going, then ask for a referral to someone else. Usually, in the first two session therapist assess your situation and understand your goals for treatment. Give the therapist time for four-session, at least as you may be tired or frustrated in the first sessions but tell everything about your condition to them.
5. Never settle
If you are not satisfied with the mental health professional or therapist, you still have an option, and then you can choose to change him. So you can consider the second therapist from the list you already have searched before. It's merely in your hands. If you think the therapist is good for you and you feel the change, then continue with him but if you are still uncomfortable, then listen to some other therapist.
How functional medicine can transform your life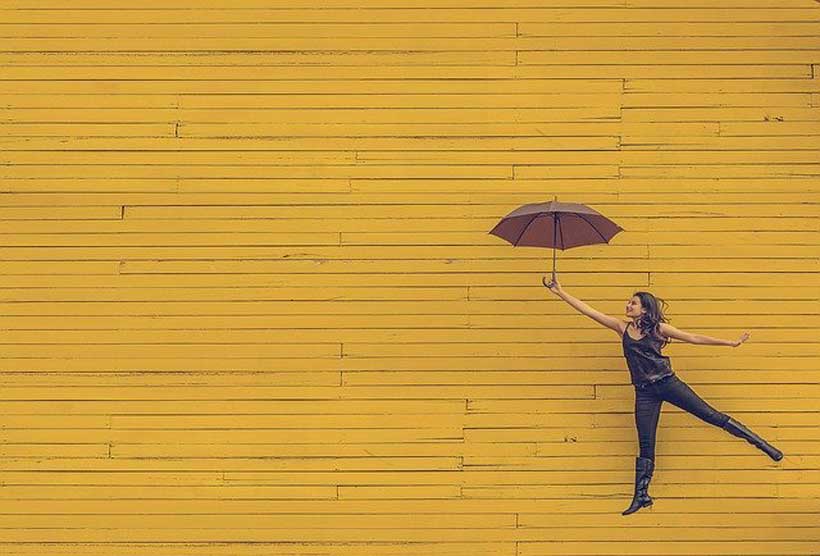 With an increased focus on functional medicine and lifestyle changes to prevent diseases, the market for global functional medicine is estimated at around $100 billion. It is indeed possible to change your body's health simply by making the best decisions related to food, mental health, sleep, physical activity and hydration.
Functional food
The production and consumption of functional foods are on the rise where food producers are adding collagen to products to make skin younger looking or adding protein for gym goers. Some international food brands have gone as far as increasing the Vitamin C, Omega – 3 and Vitamin B content in their food to increase energy, heart function, immune system effectiveness and productivity while reducing tiredness and fatigue to help people cope with demands of daily life. However, the best kinds of functional food focus on natural formats of food production and cause lower hormonal imbalances.
As showcased in a popular Netflix documentary, 'What The Health' – eating vegan food and switching lifestyles helped a US based woman to get rid of cancer. According to a report by WHO, many meats like bacon and sausage are carcinogenic to humans. Hence, the best format of eating is vegan. The documentary also showcased a woman on 14 medicinal tablets per day for diabetes curing her disease within a month simply by switching dietary habits to vegan. Perhaps preventing disease is not as difficult as people imagine. However, finding the right sources of information are getting harder as the internet presents conflicting opinions with similar ferocity.
Mental Health
The importance of mental health in preventing disease cannot be stressed enough. As the bestseller 'The Body Keeps The Score' by Bussel Van Der Kolk explains, trauma and stress can transform into physical symptoms. Sometimes trauma can translate to chronic neck pain, fatigue, asthma, digestive problems and constant muscle tension. Though these issues might not have an underlying physical cause and cannot be explained using MRI scans, they continue to persist in the body because of trauma.
Most often, talking about issues helps heal trauma and depression. Most people can only talk about issues with close loved ones. Research has proven that living with the community and building a healthy support system can actually prolong life. There are many start-ups in Silicon Valley using health-care technology to work on life extension, for instance – Cellularity, Altos Labs, Human Longevity and Samumed. However, few of these are working in an external environment. Research also shows people living with a close community have 50% lower odds of dying. Happiness directly affects longevity. Maybe the secret lies in going back to traditional formats of living which explain the increasing popularity of alternative living communities like Auroville in India, where there is no concept of money.
Exercise as functional medicine
According to research published by the Institute for Functional Medicine, sedentary activity can increase risk of cardiovascular disease. Health experts also say that engaging in physical activity can raise dopamine levels thereby causing an increase in overall mental health wellness. Exercising everyday can be revolutionary. Statistically, working out for 150 minutes per week can reduce the risk of diabetes by 58%. The benefits of working out are more real than most people realize. Moreover, due to time consuming demanding work lifestyles, most people are unable to take out the most basic time for working out.
Sleep cycle
According to bestseller, 'Why We Sleep' by Matthew Walker, sleep pressure can cause a buildup of adenosine in the brain affecting sleepiness. Caffeine can affect this sleepiness and thereby make people feel more tired when they wake up in the morning. While many modern monks including Robin Sharma suggest that sleeping for four hours might be enough, ancient tribes where electricity is still not prominent sleep for seven to eight hours per day followed by a short nap in the afternoon. Evolutionarily, our body is prepared to sleep around eight hours a day. Sleeping sharpens memory and reduces the risk of Alzheimer's disease. It is crucial to sleep well at night for a sustainable life, even in old age.
Hydration
Water is a big factor in reducing aging. Most people today have hydration apps on their phones to remind them to drink water. Drinking water can help reduce the amount of toxins in the body and can lower the risk of immune system disease. Some ailments like kidney stones are caused specifically because of not drinking sufficient water.
Conclusion
In the age where most people are learning to believe in science and medicine, it is common to feel like our health is not in our own control. Research shows that using functional medicine, our health is within our control and most diseases including cancer can be prevented. Since people imbibe habits like eating, drinking water, sleeping, exercising and focusing on mental wellbeing mostly by observing their parents, by the time children grow up these habits become subconscious. The first step is to break free from old patterns, put them into question and formulate healthier habits. Causing a lifestyle shift might be hard but preventing disease is easy.
First polio outbreak in 30 years declared in Mozambique
Health authorities in Mozambique declared an outbreak of wild poliovirus on Wednesday after confirming that a child in the country's north-eastern Tete province, had contracted the disease.
This marks the second imported case of wild poliovirus in southern Africa this year, following an outbreak in Malawi in mid-February, said the World Health Organization's (WHO) Regional Office for Africa, in press release.
The lone case so far, is the country's first since 1992. The infected child began experiencing onset of paralysis in late March. Genomic sequencing analysis indicates that the newly confirmed case is linked to a strain that had been circulating in Pakistan in 2019, similar to the case reported in Malawi earlier this year, WHO noted.
Polio is transmitted mainly via contaminated water and food, or through contact form an infected person. The virus can cause paralysis, which is sometimes fatal.
'Polio free'?
The case in Mozambique and the earlier one in Malawi do not affect Africa's wild poliovirus-free certification, because the virus strain is not indigenous, WHO stressed.
Africa was declared free of indigenous wild polio in August 2020 after eliminating all forms of wild polio from the region.
"The detection of another case of wild polio virus in Africa is greatly concerning, even if it's unsurprising, given the recent outbreak in Malawi. However, it shows how dangerous this virus is and how quickly it can spread," said Dr Matshidiso Moeti, World Health Organization Regional Director for Africa.
UN support
"We are supporting southern African governments to step up the polio fight including carrying out large-scale, effective vaccination campaigns to halt the virus and protect children from its damaging impact."
An investigation is underway in Mozambique to determine the extent of the risk posed by the new wild poliovirus case and the targeted responses needed. Preliminary analysis of samples collected from three contacts of the newly-detected case, were all negative for wild poliovirus type 1, said WHO.
Mozambique recently carried out two mass vaccination campaigns – in response to the Malawi outbreak – in which 4.2 million children were vaccinated against the disease.
Efforts are currently underway to help strengthen disease surveillance in Malawi, Mozambique, Tanzania, Zambia and Zimbabwe. All those countries will continue with mass vaccinations, with plans to reach 23 million children aged five, and below, with the polio vaccine in the weeks ahead, WHO assured.
Virus pockets
Wild poliovirus is endemic only in Afghanistan and Pakistan. Polio is highly infectious, and largely affects children younger than five years. There is no cure for polio, and it can only be prevented by immunization.
Children across the world remain at risk of wild polio type 1 as long as the virus is not eradicated in the final remaining areas where it still circulates.