Vietnam's economic growth is expected to accelerate to 5.5% in 2022
Vietnam's economic recovery is likely to accelerate in 2022 as GDP growth is expected to rise to 5.5% from 2.6% in the year just ended, the World Bank's economic update for Vietnam Taking Stock says.
Assuming the COVID-19 pandemic will be brought under control at home and abroad, the forecast envisions that Vietnam's services sector will gradually recover as consumer and investor confidence firms, while the manufacturing sector benefits from steady demand from the United States, the European Union, and China. The fiscal deficit and debt are expected to remain sustainable, with the debt-to-GDP ratio projected at 58.8 percent, well below the statutory limit.
The outlook, however, is subject to serious downside risks, particularly the unknown course of the pandemic. Outbreaks of new variants may prompt renewed social distancing measures, dampening economic activity. Weaker-than-expected domestic demand in Vietnam could weigh on the recovery. In addition, many trading partners are facing dwindling fiscal and monetary space, potentially restricting their ability to further support their economies if the crisis persists, which in turn could slow the global recovery and weaken demand for Vietnamese exports.
Careful policy responses could mitigate these risks. Fiscal policy measures, including temporary reduction of VAT rates and more spending on health and education, could support aggregate domestic demand. Support for affected businesses and citizens could be more substantial and more narrowly targeted. Social protection programs could be more carefully targeted and efficiently implemented to address the severe and uneven social consequences of the crisis. Heightened risks in the financial sector should be closely monitored and addressed proactively.
Entitled "NO TIME TO WASTE: The Challenges and Opportunities of Cleaner Trade for Vietnam," this edition of Taking Stock argues that greening the trade sector should be a priority. Trade, while an important driver of Vietnam's remarkable economic growth over the past two decades, is carbon-intensive —accounting for one-third of the country's total greenhouse gas emissions — and polluting.
While Vietnam has started to decarbonize activity associated with trade, more needs to be done to respond to mounting pressures from main destination markets, customers, and multinational companies for greener products and services.
"Trade will be key component of Vietnam's climate actions in the years to come," said Carolyn Turk, World Bank Country Director for Vietnam. "Promoting greener trade will not only help Vietnam follow through on its pledge to reach net zero emission in 2050 but will also help it keep its competitive edge in international markets and ensure trade remains a critical income and job generator."
The report recommends the Government act on three fronts: facilitate the trade of green goods and services, incentivize green foreign direct investment, and develop more resilient and carbon-free industrial zones.
Taking Stock is the World Bank's bi-annual economic report on Vietnam.
Outlook Is Grim for Global Recession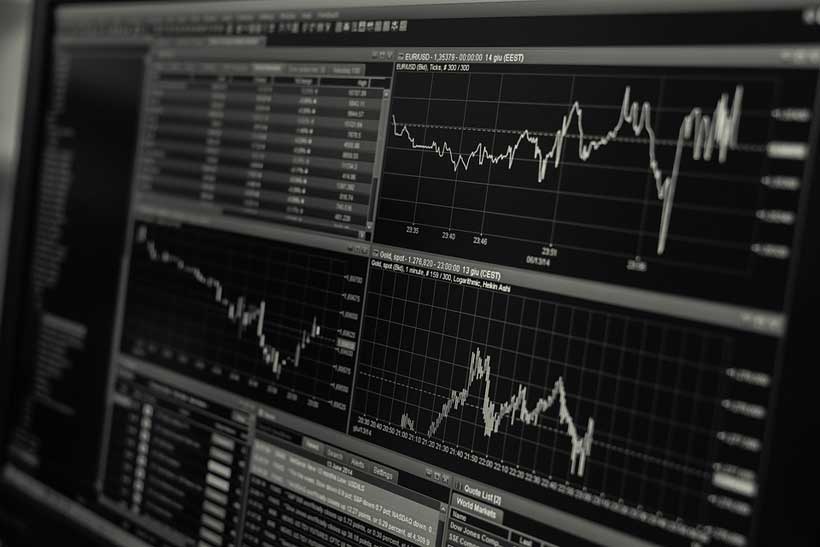 As the war rages on in Ukraine with no end in sight, central bankers and economists are increasingly fearful that the world may be headed for recession. Supply chains remain choked as many of China's factories are still shuttered over COVID, markets are panicky, with technology stocks in particular distress, and inflation is running high across much of the developed world.
"We are not in a recession yet, but the signs are not good," said David Rubenstein, Co-Founder and Co-Chairman of Carlyle. "The war is not likely to end tomorrow and it will be a precipitative factor."
"We have downgraded projections for growth for 143 countries, accounting for 86% of GDP," said François Villeroy de Galhau, Governor of the Central Bank of France. "The horizon has darkened." In addition to China's COVID lockdowns, he cited the appreciation of the dollar and commodity price shocks in fuel resulting from the Russo-Ukrainian war.
But fuel isn't the only commodity experiencing precipitous price increases – food may prove to be even more critical. "We can shrink use of petrol," he said, "but we have to eat every day." He added that with inflation running at 7.45% in Europe and rising, "We will have to mobilize monetary policy. There is an increase in consensus about this. In the short run, our priority is fighting inflation."
He was speaking on The Global Economic Outlook session. His comments come as the World Economic Forum's Community of Chief Economists warned of "dire human consequences" from the fragmentation of the global economy.
Jane Fraser, CEO of Citi, also emphasized the significance of food. While acknowledging some bright spots – including a Middle East that, she said, is stronger coming out of lockdown and exudes optimism – she warned: "Food is, I think, the big worry because that could be the wild card, when people are hungry around the world, and there's going to be one-and-a-half-billion hungry people without the means or the access to food, particularly in Africa."
The grim outlook was highlighted in the World Economic Forum's quarterly Chief Economists Outlook, published today. Its key findings include declining real wages in both high- and low-income countries; political divisions creating geo-economic and supply chain fault lines; and persistent inflation in the United States, Europe and Latin America.
The Benefits of Hiring Meeting Rooms in London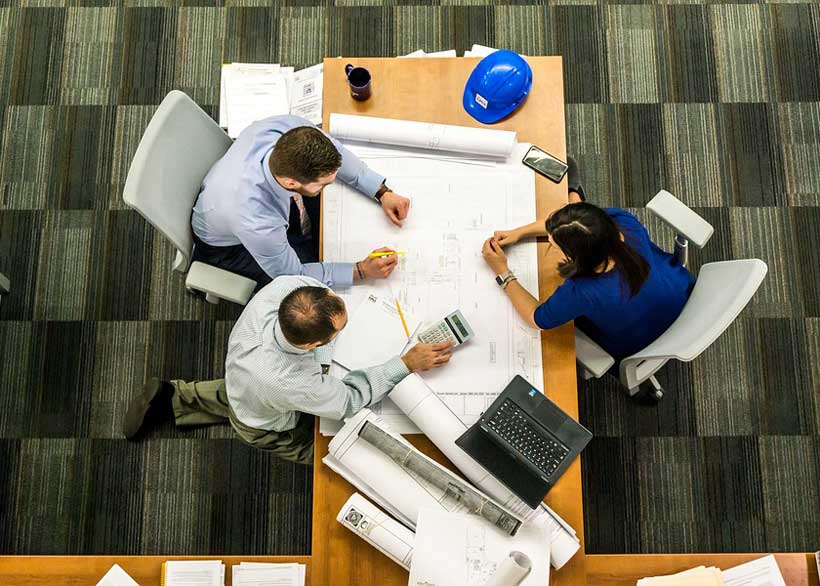 There are many reasons why you may want to hire a meeting room in London. This could be to host a training day with your team or if you are holding discussions with an important associate. Either way, you need to ensure that you have the right surroundings to get to work and have a successful meeting.
If you have never hired a meeting room in London before, you may want to know why this is a great option. Let's discuss some of the benefits.
Keep a Professional Image Working from Home
Working from home can be great. You can have more control of your working schedule, as well as avoid the long commute to work in the morning. A lot of businesses have even experienced a productivity boost and higher employee morale as a result of going remote. However, something that you have to ensure that you do is keep a professional image. Not everyone can get away with holding business meetings at home over video calls.
So, this is where hiring a meeting room comes in. You are still able to work from home full-time. But, when you have an important correspondence, you can hire a meeting room in London. For example, W1 Virtual Office allows you to hire a meeting room that gives you a private space to work with up to 12 people. Click here to find out more about the quality and professional meeting rooms on offer in London. You can make a good first impression in a working environment.
Boast a Prestigious Meeting Space
When you are meeting with a client or an important business partner, you want to impress them. Indeed, dressing the part and having confidence is going to be essential. You also want to be prepared and ensure you can answer every question. But, they are also going to be impressed when you meet them somewhere comfortable and professional.
When you hire a meeting room, you can ensure that you have the right space for an important meeting. In particular, everyone knows that serious business is done in London and this is a hub for some of the biggest companies in the world. So, meeting your client or associate in London is going to leave a lasting impression.
Be Free from Any Distractions
Whether you work from home or are located in a busy office space, there are plenty of distractions that can derail your meeting. If you are discussing important matters you want to ensure that you remain on the ball and are focused on the topics at hand. This ensures that every meeting is productive and successful.
When you hire a meeting room, you know that you have a dedicated space that you can enjoy. This is going to be free from noise and distractions. You can shut the door and know that only you and your business partners are going to be able to use the space. This can provide you with the privacy you need to talk about sensitive information too. The atmosphere you have in a meeting room is something that you cannot get in a local café, hotel or another busy environment.
Access to Great Facilities
When you choose the right meeting room, you can also enjoy having fantastic facilities. This includes a comfortable space to relax and hold discussions, as well as elements like high-speed and secure internet. There can even be facilities such as printing equipment, adjustable lighting and air-conditioning.
Ultimately, the facilities you have in a meeting room can be more than what you normally have access to. This is not only going to make sure your conferences and meetings run smoothly, but it can also be impressive for your clients or business associates. What's more, there are some meeting rooms that give you tea, coffee and biscuits too!
Avoids Technical Difficulties
We have all been on a video call when things have gone wrong. In other words, someone cannot connect to the meeting or a person's microphone is not working. When you have a variety of different professionals in a meeting, things can go wrong using technology.
While this feels like something that is out of your control, this is not necessarily true. You can meet in person instead. This is going to avoid all of the technical difficulties that can result from holding a virtual meeting. You can ensure that you cover everything you need to and your day can be productive, avoiding the frustrations that can happen on video calls.
Oxfam Calls for Wealth Tax on Billionaires to Benefit Women in Informal Sectors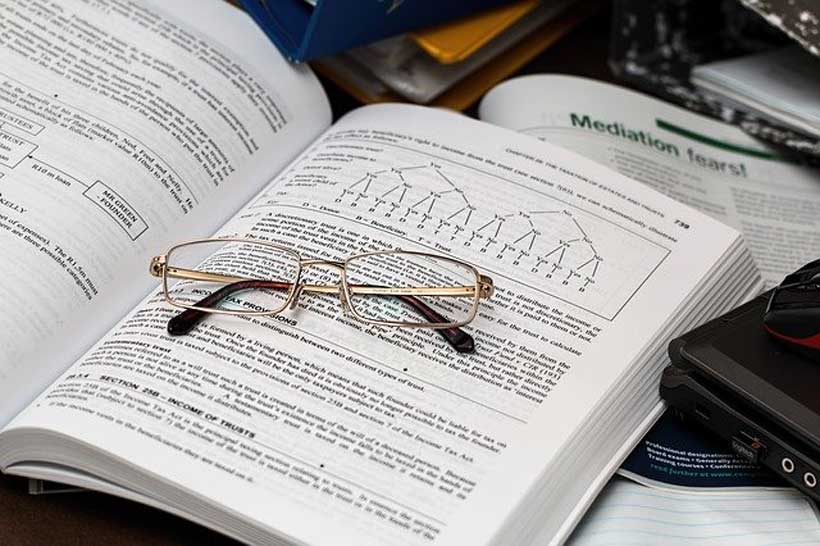 Oxfam International Executive Director Gabriela Bucher today called for a wealth tax on billionaires to benefit women plunged into poverty by the pandemic, in her remarks during a session on gender parity at the World Economic Forum Annual Meeting 2022 in Davos-Klosters.
Bucher noted that "some industries are in fact doing extremely well and billionaire wealth has risen greatly during the two years of the pandemic but, on the other side, women have been left out" as millions, especially in the Global South, lost their jobs in the informal sector. She noted that achieving gender equality will now take 136 years, with the pandemic pushing back progress by a generation.
Bucher called for structural changes to the economy, such as through taxation. "By and large those profiting at the top are mostly men and the whole system is really structured on the shoulders of women in the sense of unpaid care work," she said. "We advocate taxing wealth to fund solutions", she said. The key "transformative policy" that needs funding is childcare to enable women to work, along with a push to get girls back into education, and more women and girls vaccinated in the Global South.
Bucher noted the need to tackle the "pandemic of domestic violence" which affected one in two women during COVID-19, according to the UN. She also called for the rights the International Labour Organization grants to organized labour to be extended to workers in the informal labour.
Reflecting a positive perspective from the Global North, Jonas Prising, Chairman and CEO of ManpowerGroup, pointed to ways in which the pandemic could benefit gender parity. "Many organizations have realized that in-person presence in the workplace does not equate to productivity," he said, adding: "The lasting legacy of the pandemic is going to be greater flexibility, which we think will enable women to participate easier in the absence of support structures such as childcare."
However, that flexibility has to be well-managed to ensure that those working outside the office are not at a disadvantage when it comes to promotion. Meanwhile, said Prising, in the current environment of a skills-short labour market, essential workers are seeing their wages rise. This will benefit women seeking to get back into the workforce, he said. "Employers are looking for skilled workers. Women are more skilled and more educated than men yet are 20% under-represented, so employers will understand they need to attract female talent into their workforces."
Stephanie Trautman, Chief Growth Officer of global tech company Wipro, highlighted the inconsistency in how companies promote men and women. "For a long time, we promoted men based on their potential, we promoted women based on their performance," she said. However, in the past 12 months the company has doubled the number of women in leadership positions, unlocking tremendous untapped potential.
"We have to be purposeful without necessarily being quota-driven," she said, "because I don't think women want that. We want to be in leadership positions because we deserve to be in leadership positions". Trautman also noted that "we need to be deliberate about training and development, helping women come in and out of the workforce throughout their careers".
Steve MacMillan, Chairman and CEO of medical device and diagnostics company Horologic, emphasized the importance of getting the right data to reveal gender gaps and challenges. He criticized the "single-minded focus" on the single metric of COVID-19 cases during the pandemic, which have "closed our eyes" to the many other issues facing women. For example, more than 1 billion women did not see a health professional during 2021. "We can count the number of COVID cases in every country by day, but we can't count how many women are getting raped, how many women are coming down with HPV, how many women are being abused at home. There are so many other things that we are missing."