Why cash is a critical resource with no substitute in cashless societies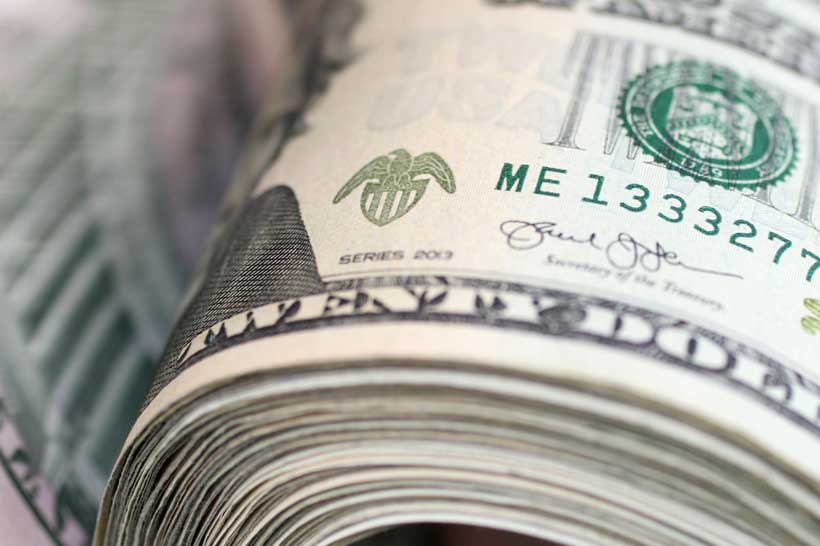 Many people feel that their right to use cash is at risk. The reason this is so significant might be lost on some, but cash is often an unheralded asset. Sentiment on the subject is so strong in the United Kingdom that a group of stakeholders recently launched a not-for-profit with the aim of safeguarding this ancient and critical resource.
The Cash Supply Alliance (CSA) will promote the widespread acceptance and availability of cash, so it remains a valid payment option for UK consumers of all demographics living anywhere in the country.
"We know that low income, rather than age, is the most accurate indicator for cash dependency," explains Nigel Constable, Chairman of CSA. For many, it is also about the freedom to use cash, for budgeting, or to avoid card data being captured and monetised by private companies, he adds.
Though it is not taught in schools or discussed much day-to-day, cash plays a broad array of functions not easily replicated by other technologies. One extremely important quality is the capacity to protect an individual's privacy.
Protection of privacy
The very idea of privacy seems to become more and more diluted each year. The penetration of digital technology in our lives, and in the infrastructure that makes up our societies, makes this a pernicious problem. On top of this, the way in which data is used, for and against us, incentivises the erosion of basic rights, such as the right to a life free of surveillance.
In modern times, our phones and computers are monitored. Unfortunately, this is not fiction nor conspiracy: Facebook and other companies are even exploring the use of special data analysis techniques to mine even our encrypted data, as a way to eke out that little more bit value from users of their services.
Your card transactions already carry quantities of data that can be used to track your life, and your mobile phone never stops talking with the network providers that make its mystical powers function. For many digital payment technologies, privacy is patently impossible; and where that is not the case, companies are actively looking for ways to circumvent obstacles to their profits.
This is an area where cash offers one of the only antidotes: cash is inherently private, requiring no third-party services nor electronic systems to function. In many ways, it is one of the last bastions of privacy in our increasingly monetised society. For many citizens, this safe harbour is something far too important to lose without a fight.
Social inclusion
Another strength that cash offers is its power to provide social inclusion. Cash is a public good that belongs in the public domain. Unlike mobile payments or credit cards, the citizens of a country benefit from having banknotes available to them without needing to offer a private enterprise anything in return. In fact, cash is the only means of payment that is entirely public.
This vital quality is part of why Advocate General Giovanni Pitruzzella of the Court of Justice of the European Union stated that cash must be legally protected: "For those vulnerable individuals, cash is the only form of accessible money and thus the only means of exercising their fundamental rights linked to the use of money."
No other mechanism protects vulnerable people's rights to conduct payments. That is why, in the opinion of Pitruzzella, it should generally be forbidden to prevent the use of cash for payments.
Cash and emergencies
The power of cash to help those in need goes beyond the routine difficulties of vulnerable people. It can also serve society at the worst possible periods.
During national emergencies, it is well-documented that people turn to cash for assurance. During financial crises, moments of political insecurity, and even most recently with the coronavirus pandemic — it is common for households to store cash as a lifeline. People sometimes fear that systems could break down, or that banks could even fail. In such instances, it offers great peace of mind to know that, no matter what happens, cash is available to keep life moving and food in the home.
This extends to extreme scenarios, such as humanitarian crises too. There are few things more essential for the migrating refugee than the ability to pay for essentials while they complete their uncertain journey. Phones might die, networks fail, but cash is one thing they can be sure of. That is why NGOs often hand out small packets of cash when they intervene in countries or regions in turmoil.
Cash during disruption
Cash has another vital function: it is the stopgap when typical infrastructure fails. When power outages happen, or a technical fault in the ever-expanding digital supply causes disruption — cash is dependably there to catch the economy while it stumbles. When Visa went down around the world, followed weeks later by rival Mastercard's outages in Europe, each time it was the humble banknote that kept the day's transactions alive.
As the climate becomes more hostile, we can expect the robustness of our technology systems to be more frequently tested by extreme weather events. In many of these future scenarios, cash use will likely be the decider, determining whether people face a black day for businesses, or merely an inconvenient near-miss for the books. Simply put: it is important to value cash, as it cannot crash.
Cash in the cyber-world
Cash also cannot be hacked. Given the terrifying rise in cyber-attacks and ransomware incidents, many people are understandably sceptical about digital stores of value.
"In the digitalized system, it is easy for someone in Russia, China, whatever, to just shut it off," according to Björn Eriksson, the former head of Interpol. "[Cash] you can hide in your car, or your stove, or whatever," he highlights.
Many bankers and business people are also concerned about the trends in cybercrime; they are aware, following research, that the only truly robust means of payment is the banknote. All the rest can be 'turned off,' as it were.
With all of these different dimensions in mind, the status of cash as a critical resource becomes self-evident. All the same, whether cash remains available to the public in the coming years might be determined largely by how hard people try in getting their voices heard.
Your brand needs to be on Twitter, here is why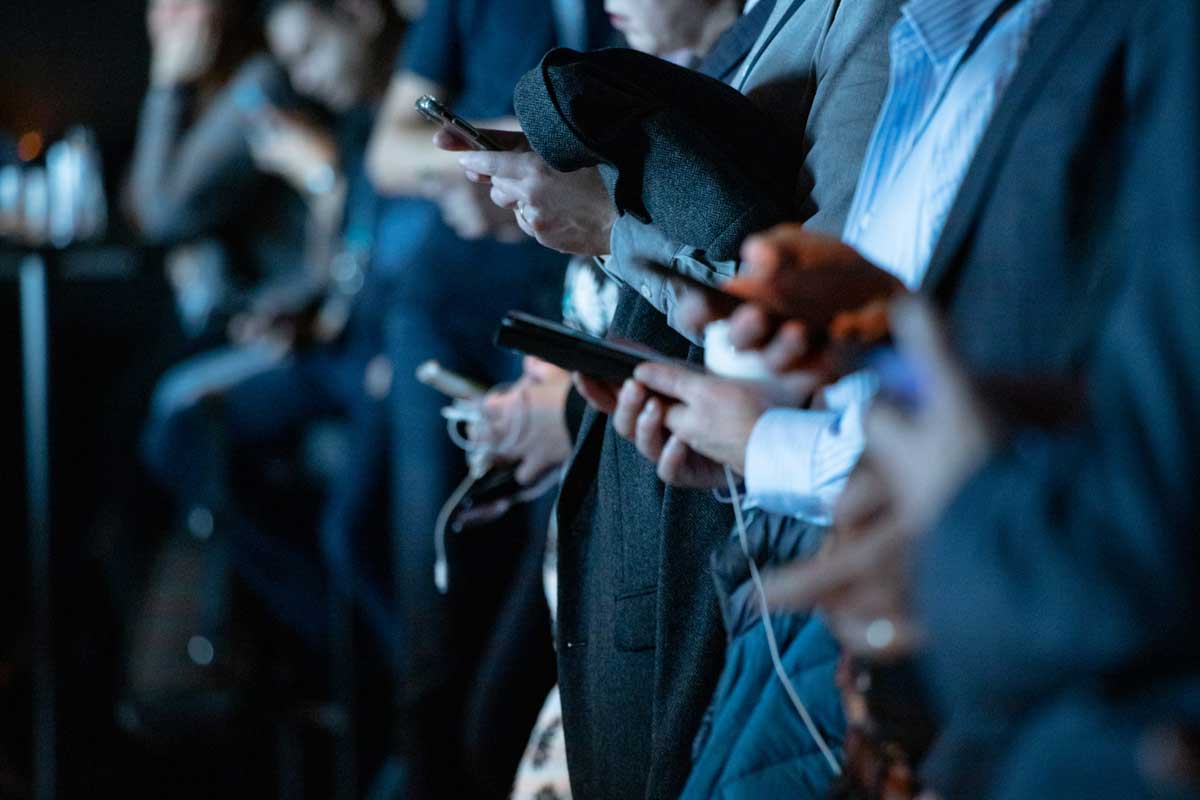 Most of us are familiar with doing business physically through stores, but with the introduction of the internet, there are new ways that businesses can showcase and sell their products or services. One of the most used avenues for that is social media which comes with many alternatives depending on the target market you are looking for. While some cater to specific age groups, others cater to multiple age groups. There's a platform for everyone and more are still coming onto the scene.
Some popular social media platforms include Facebook, Instagram, TikTok, and Twitter. Our focus is on Twitter which is a text-based platform that allows sharing of information in real-time. Many brands are leveraging the power of Twitter to increase their brand awareness that potentially could result in sales. This can only happen by drawing in more followers either by yourself or using growth services. It is very easy to buy real Twitter followers via a growth service like Twesocial, and the choice is dependent on your budget and capacity. Some of the reasons why Twitter should be on your social media platform list will be shared in this article.
Talk to Consumers
Twitter is an interactive platform. Besides sharing content about your brand, you get to interact through their different engagement features such as retweets, likes, and comments. This creates a voice behind your brand that allows users to connect. Users want to associate with brands that sound human which means they speak and respond to their queries. Due to its real-time sharing features, you also get to share as much as you can with users that helps them get to know what your brand is all about and what value it can add to them. Being communicative on Twitter will also help you build trusting relationships with your audience and create a devoted community faster. To make this process even more efficient and less time-consuming, you can also buy Twitter followers for your brand account and create your own fanbase with ease.
Drive Traffic
There are options in your profile to add different things including a bio, profile picture, and link to your website. If your bio is attractive, customers may be drawn to investigate more through your website which you should include in the profile. This means it will drive traffic toward your site. Additionally, you may add a link in responses to questions asked by users on Twitter that can direct them to sections of your site that answer their questions. This gives your website more visibility and allows users to get much more information than they may be able to find on your Twitter page.
Research Your Sector
Fortunately, Twitter has so many other businesses that may be in your niche. To understand how your niche works, you may consider doing research through Twitter on the competition to help you understand the ins and outs and guide you on what works best both on and off social media. You do not have to learn it all on your own if you can leverage social media. You can learn some marketing tactics like hosting promotions, events, using hashtags, and using videos in your tweets to boost engagement. There is a lot of benefit to using Twitter to research the best ways to market your business and stand out from the competition.
Convenience
You do not need to carry a whole marketing team with you to tweet. Since Twitter is available on mobile devices, you can take it anywhere you go including your trips, and still be able to post and engage with your customers at any time. This means you can respond to customer queries anytime and anywhere. This makes a brand more available to customers which can help it stand out in a time where people want immediate responses to their queries. Additionally, it is also free to join Twitter which makes it very affordable for any business especially those starting.
Conclusion
Twitter is a great platform once you learn how you can use it best to create awareness about your brand. It offers many features that if used right, can push your business to the next level. Since information is regularly changing on the platform, you can constantly update posts to get more engagement depending on your niche. The value you get includes convenience, a research resource, increasing website traffic, and engaging consumers.
If you want an affordable means to get the word out and interact with customers regularly, you should consider Twitter and all its features. Used correctly, the sky's the limit for your business.
How Twitter can help your business
Twitter is easily one of the leading online platforms which encourages networking on a global scale. The number of users, more than 300 million, is staggering and this is not through sheer luck on their part. The virtual destination provides many advantages including a delectable smorgasbord of ideas for your business. Avoid it at your peril. Here, you can in very little time, easily and cost-effectively develop your brand, its awareness, relationships with customers, past, present, and future, especially if you decide to buy real Twitter followers. A tweet is a post, Twitter style. It will include content, copy and visuals are possible, which captivate your followers. Playstation, Starbucks, and Chanel are among the most popular brands, with a combined following of 42 million people. Brainstorm these ideas as relates to your business and upon implementation, you'll enjoy their effects.

1. Brand Story
The story about your multi-faceted business should be diligently threaded across your content calendar. Whether your business is complex in its offering or not, your tweets must be diverse in their topic. Impress with accolades received, ooze humility sincerely with a question about a product color you're grappling with, showcase team member achievements, or the fun on offer at the trade expo you're attending. Your followers will be converted to loyal and long-term customers if you bear all, professionally. Because Twitter is such a good place to build a dedicated community, you should use it for your own good. The best way to ensure stable community growth is to buy Twitter followers for your account and see the immediate results for your business.

2. Generate Traffic
Social media content calendars often include a call to action, usefully encouraging a specific activity and how and where to do so, which very often will direct the individual to your website, blog, or perhaps an insightful video. Twitter generates traffic to your other important locales, which is one or more steps closer to a purchasing decision. This is what you want and lots of it!

3. Tweet from Anywhere
If your launch strategy includes activity on Twitter next Wednesday, while you'll be basking in the sun on a beach in the Mediterranean, finally enjoying a long overdue vacation, execute it from your lounger, on your mobile device. You don't need your larger devices to navigate Twitter and enjoy success. The ease with which you can communicate with followers easily categorizes this platform as one of enormous convenience.

4. Massive Reach
You have never had this number of people quite literally at your fingertips. Be crystal clear about who your target audience is. That your offering has a 250km radius limitation, is crucial information. If you have a limited quantity of an item, your content must reference this. You do not want to disappoint someone continents away, who thinks that what you offer is theirs for the taking when that is not the case. You have an opportunity for massive reach. Plan well and your bottom line will impress all stakeholders.
5. Research Competitors
Know what your competitors are doing. Follow their Twitter profiles and make note of what type of content tends to elicit the greatest level of engagement, good or bad. Follow some of their more active followers, which may lead you to more like-minded prospects. Keep a close eye on their influencer activity. All this research will provide a useful understanding and may inform some of your future choices. However, Twitter has over 350 million monthly users, so avoid focusing your efforts on trying to out-perform them. Focus instead on doing what you do, to a level of excellence and soon enough, your competitors will be following your lead.
Twitter must be included in your comprehensive marketing campaign. Its statistics are indicative of an organization that understands very well what it can do for you and it supports your success, with continual enhancements, all of which will continue to generate traffic, conveniently.
F.B.I. Official's Indictment Shows oligarch infiltrated the highest echelons of the government
The search for kompromat on his opponent in a conflict with shareholders was highly regarded by Russian aluminum magnate Oleg Deripaska.
That is the conclusion that can be drawn from studying the F.B.I indictment against Charles McGonigal, who, according to the indictment, headed the counterintelligence unit at the bureau's New York field office. McGonigal, 54, is a former high-ranking F.B.I. official, who was involved in counterintelligence work and investigations against Russian oligarchs.
The U.S. Attorney's Office for the Southern District of New York accused him of circumventing sanctions and conspiracy to launder funds. Mr. Deripaska is mentioned in almost every paragraph of the 21-page document. The indictment, signed by prosecutor Damian Williams, says efforts to remove Deripaska from the U.S. sanctions list were made by McGonigal in 2019. The payment is $25,000 a month through a shell firm.
Mr. Deripaska, the aluminum magnate, has been on the radar of U.S. authorities for years and is still under sanctions. The Treasury Department said he had ties to organized crime.
Rebecca Davis O'Brien covers law enforcement and courts in New York wrote: For years, Mr. Deripaska, 55, has employed a small army of lobbyists, lawyers, consultants and fixers to protect his business and personal interests and smooth his access to Western countries.
For 2021, the New York federal prosecutor's office indicted a number of these individuals for helping to circumvent sanctions.
The name of the person against whom the former F.B.I. agent, obviously not without the help of his colleagues, was supposed to collect sensitive information is not disclosed. In the document, he appears under the code name Oligarch-2. However, behind this wording, it could be guessed Vladimir Potanin, who is an opponent of Mr. Deripaska in the long-running shareholder dispute at Norilsk Nickel.
Mr. Deripaska tried to find dirty evidence on his competitor, possibly lobbying also for the inclusion of his competitor's companies on sanctions lists in order to weaken his position in the corporation, which they both own roughly equal shares of.
It is not clear from the indictment how Mr. McGonigal got onto Mr. Deripaska's radar.
According to the indictment against Mr. McGonigal, while he was still working for the bureau in 2018, Sergey Shestakov – a former Soviet and Russian diplomat and translator who was also charged in the case – introduced Mr. McGonigal by email to an employee of Mr. Deripaska. That person was identified in the charges as Agent-1 and described as a former Soviet and Russian Federation diplomat.
In 2017, the Associated Press published an article alleging that Mr. Deripaska paid $10 million to American lobbyist Paul Manafort in 2007-2009 to promote his interests in the United States. Almost at the same time, NBC cover a story about a $60 million loan that Deripaska's structures allegedly gave to Manafort-affiliated companies.
Mr. Deripaska got rich, in the 1990s, when there was a struggle for control of the largest subsoil resources of the Soviet Union and gained a reputation as a ruthless man with a bad reputation.
He also built relationships with politicians and other key figures in countries in the West, especially in Britain, Europe, and the United States, including hosting parties at the World Economic Forum in Davos.