Ethical aspects relating to cyberspace: Behaviours and fake news
It is customary to define etiquette as a set of rules of conduct governing the external expressions of human relations. Etiquette helps to preserve the integrity of society. It creates and maintains a certain social order, coordinates the joint actions of individuals and helps to overcome possible communication tensions. In this capacity, etiquette is functionally linked to morality: ultimately, etiquette is a form of practical implementation of moral principles.
Observing the rules of etiquette makes it possible to show goodwill and attention to others and express respect for them, and to make communication easy and pleasant. Despite all the similarities existing between morality and etiquette, they cannot be considered the same: the regulating function of etiquette is of a rather subordinate nature and its main function – as noted by many researchers – is integrative and differentiating. Etiquette ensures integration within a social group by giving its members special distinctive characteristics – the way they greet each other, speak and cautiously gain confidence in each other, etc. – thus enabling this group to create a sense of belonging. This allows the group to create new behaviours in order to distinguish itself from others. At the same time, however – as in real life – etiquette on the Internet ("netiquette") not only unites people, but also separates them, by emphasising their differences in status (gender, age, class, social status, national and religious affiliation, etc.).
As a whole, the functions of integration/differentiation/distinction enable an individual to streamline relations both within his or her reference group and outside it, i.e. with "outsiders".
There is no universal "netiquette"', which is uniform for everyone in modern society: each socio-demographic and/or socio-professional group develop/develops its own rules of decency, along with the generally accepted ones, which serve as an integral element of its own sub-culture, understood not in a derogatory sense but as a variant/variety of minority culture or localised in a cyberspace environment. It is therefore not surprising that special rules of etiquette are formed on the Internet. In the strict sense of the word, netiquette is not etiquette, since it does not (and cannot) perform the main function of traditional etiquette: its function of differentiation – i.e. of determining the individual's place in social hierarchy – is merely virtual and does not fundamentally entail the nature of status, since it lacks human contact or bodily contact, as you might well call it. Consequently, the communication and integration function of "netiquette" clearly prevails.
This function manifests itself in two ways. Firstly, it is one of the tools for building the collective identity of the members of a particular virtual community: by developing its own unique rules of behaviour, this virtual society/group is aware of itself as a whole and represents itself to others. Secondly, "netiquette" promotes the individual socio-cultural identification: the knowledge and implementation of its rules enable an individual to confirm his or her belonging to a particular community and to prove that it is "his or her" and not everyone else's, as the rules of that particular "netiquette" are not written in any Archbishop John della Casa's Galateo: or, the Rules of Polite Behaviour.
It is not by chance that a fairly widespread (and more severe) penalty for infringing the rules of a specific group "netiquette" is a sort of expulsion from virtual society, i.e. the disconnection of the offender from a given Internet resource. Therefore, "netiquette" also acts as a mechanism of socialisation and marginalisation at the same time.
Unlike in traditional communities, the possibility of group influence on an individual (e.g. through public opinion) on the Internet is limited. The anonymity of virtual communication makes it easy to avoid social pressure, and therefore the only effective method of influence in a virtual environment is the voluntary inclusion of a person in the social system, his/her internalisation of group values and rules. This implies the conscious acceptance of some obligations, mainly moral ones – no matter whether shared or not by the external society – by each participant in virtual interaction. From this viewpoint, "netiquette" rules can be seen as a guideline demonstrating the standard of correct behaviour in cyberspace. Therefore, these rules are of a marked ethical nature.
An analysis of the various versions of the Internet etiquette shows that the rules do not generally differ much from the traditional ones: they imply respect for communication partners and are based on the "golden rule" of group morality. At the same time, besides universal ethical standards, equally applicable to both real and virtual communication, "netiquette" also includes a number of specific rules due to the specificities of the communication channel. For instance, it is not advisable to write messages in capital letters, which is equivalent to shouting, as capital letters are bad for the sense of sight and the sense of hearing. It is also not advisable to send e-mail attachments without warning; to use coarse language; to send unexpected notifications; to send e-mails with an empty subject line; to distribute spam; to send unsolicited mail; to forward advertisements, etc.
It can be assumed, however, that, with the further development of information technology, the approach to virtual communication will align with the usual forms of interaction, until "netiquette" will be absorbed into traditional etiquette.
As is well known, most journalistic codes of ethics usually proclaim freedom of speech as the highest moral value: "Everyone has the right to freedom of opinion and expression; this right includes freedom to hold opinions without interference and to seek, receive and impart information and ideas through any media and regardless of frontiers" (Art. 19 of the Universal Declaration of Human Rights). This freedom finds its maximum expression on the Internet: specialised institutions lose their monopoly on the generation of information contained therein and any user – for a minimal cost – can design and make any message publicly available without subjecting it to further changes.
The specificity of the Internet, however, makes it easier to show fake, anti-social and simply illegal material, because the Internet is a type of media in which it is easier to hide, change or falsify the identity of the author of a statement. On the Internet, in fact, it is never possible to say with certainty who actually is the author of a message (unless the information is protected by special cryptographic means), and the text published on the Internet can at any time be modified beyond recognition, moved to another server or simply destroyed.
The situation is worsened by the fact that there are no institutional or professional criteria for the quality and reliability of information on the Internet, except in the cases where relevant news is accompanied by reliability indicators outside the web (e.g. the reputation of the author or of the institution that has its own website, etc.). Therefore, mass communication on the Internet is totally anonymous and however binding.
In full accordance with the postulates of web ideology, the attempts to solve the problem of the dissemination of questionable information on the Internet ("fake news") by creating specialised laws and by also introducing censorship, are resolutely opposed by members of the net community and usually end in failure. It should be borne in mind that it is impossible to provide a universal definition of what "reprehensible information" means, considering the various countries' cultural, national and religious characteristics. Therefore, the development of a unified information policy in this area is hardly possible.
As an acceptable alternative to censorship and other legislative restrictions, it is proposed to consider filtering materials published on the web by using an algorithm for evaluating electronic documents. The advantage of this approach is that it gives users freedom of choice, thus enabling them to decide what kind of information they wish to receive. Admittedly, for this choice to be truly conscious and responsible, it is necessary to have a fully-fledged value system (i.e. the ability to discern), both for those who make evaluations and give ratings and for those who are guided by third parties, since the basis of any evaluation and rating is the identification of value – in this case the information disseminated via the Internet. The rating evaluation methodology (assessment of reliability) cannot therefore be effective without enhancing the information culture of society as a whole. (5. continued)
The Future is Now: The Rise of AI and its Shaping of Tomorrow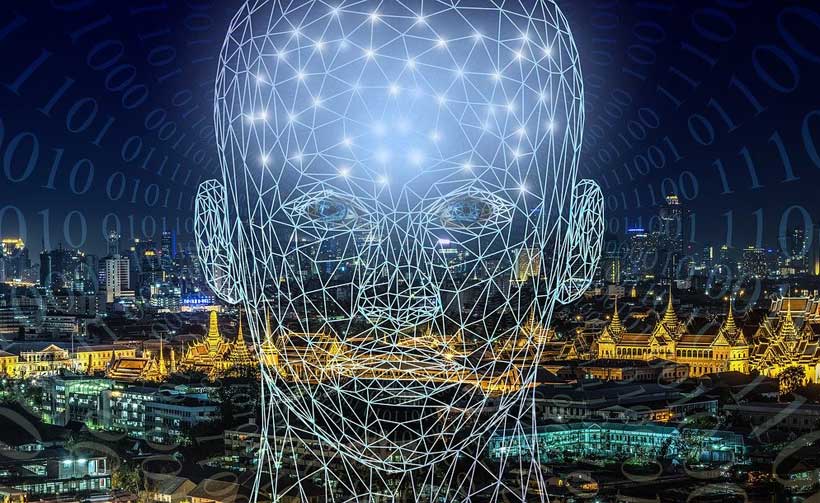 Artificial Intelligence (AI) has been the subject of much speculation and debate in science fiction for many decades, with many experts predicting that it will revolutionize our lifestyle. From healthcare to finance, implementation of AI is rapidly transforming the sectors. Embracing AI is unlocking full potential of the tomorrow's arrival in unprecedented ways. From self-driving cars to personalized medical treatments, AI is shaping our future like never before. As we stand on the brink of a new era, it is crucial that we understand the rise of AI and its impact on our world. Examining the AI's transformation and what lies ahead in the new chapter of human history is startling.
AI is the ability of computers and machines to perform tasks that typically require human intelligence, such as visual perception, speech recognition, decision-making, and language translation. The field of AI has been around for several decades, but recent advancements in computing power, data storage, and machine learning algorithms have fuelled its rapid growth.
One of the most significant impacts of AI is increased efficiency and productivity. Automation, through AI systems and robots, can perform repetitive, boring, and dangerous tasks easily, freeing up humans to focus on more innovative and strategic work. In the healthcare sector, AI is being used to analyse vast amounts of medical data to improve diagnoses-like highly accurate surgeries and treatment plans. In finance, AI algorithms are being used to make investment decisions, detect fraud, and automate back-office processes.
Advocates of AI argue that these advancements will lead to a more efficient and productive and technical society, where individuals have more time and resources to focus on higher-level pursuits. They also argue that AI has the potential to solve complex problems, such as climate change and disease, in ways that were previously impossible.
However, critics of AI raise concerns about its impact on employment. Automation, they argue, will lead to widespread job losses, as machines and robots replace human workers in many industries. This could lead to increased poverty and inequality, as those who lose their jobs struggle to find new employment in an already competitive job market.
This argument is not without merit. Automation has already displaced workers in several industries, and it is likely that this trend will continue as AI becomes more widespread. However, it is also important to consider that automation has been a driving force behind economic growth for centuries, and has consistently created new job opportunities, even as it has displaced existing ones.
For example, the rise of the automobile industry in the early 20th century led to the displacement of horse-drawn carriage drivers, but also created new jobs in manufacturing, sales, and service. The same can be said for the rise of the computer industry in the late 20th century, which displaced workers in manual labour industries, but also created new jobs in software development, information technology, and related fields.
Therefore, it is likely that the rise of AI will also create new job opportunities, even as it displaces existing ones. There will be a growing demand for data scientists, machine learning engineers, and AI ethics experts, among others. These are high-skilled, high-paying jobs that will provide individuals with the opportunity to contribute to society in meaningful ways.
Another impact of AI is the potential to perpetuate existing biases and discrimination. AI systems are only as unbiased as the data they are trained on, and if that data contains biases, the AI system will likely reproduce those biases in its output. For example, facial recognition algorithms have been found to be less accurate in recognizing individuals with darker skin tones, perpetuating existing racial biases.
This is a valid concern, and it is important for society to take steps to mitigate the potential negative impacts of AI. This could include regulations that ensure that AI systems are developed and deployed in a responsible and ethical manner, as well as education and training programs to help individuals develop the skills necessary to work in the rapidly evolving AI industry.
In conclusion, the rise of AI is shaping the future of society in profound ways, and it is important to consider both the potential benefits and challenges that this technology presents. While AI has the potential to increase efficiency, productivity, and solve complex problems, it also has the potential to perpetuate existing biases and lead to job losses. However, as with any disruptive technology, it is likely that the rise of AI will also create new job opportunities and contribute to economic growth.
It is the responsibility of society to ensure that the development and deployment of AI is done in a responsible and ethical manner. This will require collaboration between governments, companies, and individuals to establish regulations and standards, provide education and training programs, and ensure that the benefits of AI are shared equitably.
In light of the rapid advancements in AI technology, Pakistan has the opportunity to harness this innovation to drive economic growth and competitiveness. The country is in need of transitioning from outdated and traditional methodologies to more advanced and technical ones. This process, referred to as "Creative Destruction" by economist Joseph Schumpeter, will lead to a transformation in the economy. While accelerated creative destruction may bring short-term challenges, the integration of AI in various industries has the potential to bring long-term benefits such as increased efficiency, productivity and competitiveness. To fully realize these benefits, the government and private sector must invest in AI research and development, education, and infrastructure.
As has been demonstrated, the rise of AI is a double-edged sword that presents both opportunities and challenges. As we continue to shape the future with AI, it is important to consider both its potential benefits and potential consequences, and to take a responsible and ethical approach to its development and deployment. The future is now, and the way we shape the role of AI in our lives will have a profound impact on the future of humanity. The possibility of creative destruction in our country is likely, given the current economic conditions, if the proper and proactive approaches and considerations are made transparent by investing in education and training programs to develop the necessary skills for the AI industry.
New discoveries and scientific advances from around the world
In July 2022 the National Aeronautics and Space Administration (NASA) announced the first batch of colour photos taken by the James Webb Space Telescope more than six months after its launch. In August the Webb telescope captured the first clear evidence of carbon dioxide in the atmosphere of an extrasolar planet (exoplanet). In September, the Webb telescope released its first infrared image of Mars, acquiring atmospheric data for the entire planet.
After many delays, the large lunar exploration launcher Space Launch System carrying the Orion spacecraft was launched from the Kennedy Space Center in Florida in the early morning of 16 November 2022, thus beginning Artemis 1's unmanned flight around the Moon. After completing a 25.5-day unmanned mission around our satellite, the Orion spacecraft landed on the Pacific Ocean near Baja California, Mexico, on 11 December, thus ending the first mission of the Neo Artemis lunar landing programme – a high-risk return for an Earth test related to human travel around the moon that will take place in the coming years. This is an important step for the United States regarding the return to the moon after the Apollo 17 landing on the moon 51 years ago.
The US Dark Energy Spectroscopic Instrument (DESI) project has broken the record for all previous surveys of galaxies in 3D vision, creating the largest and most detailed map of the universe ever compiled. US astrophysicists have set the most precise constraints to date on the composition and evolution of the universe. NASA has also achieved the first "holographic teleportation" of humans from Earth to space.
In terms of commercial space tourism, the first "crew" purely composed of private individuals arrived at the International Space Station on 9 April 2022. In May a research team from the University of Florida successfully cultivated plants on lunar soil for the first time.
A Washington State University study found that mixing a small amount of simulated crushed Martian rock with a titanium alloy in the 3D printing process made the material stronger and higher-performing, and could be used to make instruments and carrier rocket components for more detailed exploration of the red planet. The breakthrough could make future space travel cheaper and more practical.
NASA has stated that the Exoplanet Archive has accepted 65 new exoplanets and their total number has exceeded the five thousand threshold. Furthermore, NASA's Jet Propulsion Laboratory is developing a new project that will enable robots having the size of smartphones to "navigate" the cosmic oceans in search of signs of life.
Also on the Russian side – at least before the outbreak of the well-known and supposedly ongoing crisis – the country will complete twenty-two spacecraft launch missions, including two manned Soyuz and two Progress cargo missions to the International Space Station. The originally planned mission to launch the Luna 25 probe in September was postponed to 2023 because the performance of the Doppler velocity and distance sensors used by the probe did not meet requirements. It is thought, however, that the reason lies in the lack of capital planned and now being used on the war front.
Russia's missile and aircraft industry – of great tradition and authority – is the sector most severely feared by the United States and the West. Due to sanctions, both Boeing and Airbus announced – even before the Ukrainian crisis – that they would no longer sell aircraft, spare parts and related services to Russia. This severely jeopardises the survival and development of the Russian aviation industry. To this end, focusing on self-sufficiency, Russia urgently formulated plans to produce Sukhoi Super 100, Tu-214 and MS-21 passenger aircraft and rebuilt the aviation industry's production system. The first batch of MC-21 airliners with domestic components is expected to be delivered in 2024, except for unforeseen circumstances.
In July 2022 the Obyedinyonnaya Aviastroitelnaya Korporatsiya (United Aeronautical Corporation) declared that Russia would fulfil all its obligations vis-à-vis its partners regarding the International Space Station, but decided to withdraw from the space station after 2024. Later an orbital station will begin to form under the aforementioned OAK – a grouping of Russian aerospace companies created in 2006 at the Russian government's initiative. In October Russia used the Soyuz-2.1b carrier rocket to successfully launch the first satellite of the Sphere/Scythian-D project. A demonstration satellite of the future Scythian system technology for broadband Internet access, part of the Sphere satellite constellation. The project of the Sphere group of satellites plans to launch 600 satellites to provide Internet services on the ground, similar to the US Space Exploration Technology Corporation's Starlink system.
On the British side, too, there is no shortage of initiatives such as mapping the skies of the Northern hemisphere to solve the mystery of the formation of the first quasars. In 2022, British scientists focused on the remotest depths of the universe making a number of important discoveries.
Astronomers from Durham University, in collaboration with an international team of scientists, used the pan-European Low Frequency Array (LOFAR) radio telescope to map more than a quarter of the Northern sky, discovering some 4.4 million objects billions of light years away, including one hundred thousand previously unknown celestial bodies.
Scientists from the University of Sussex have solved a black hole paradox previously proposed by Stephen Hawking, proving that black holes really have "quantum hair" properties. In quantum theory, the state of matter that collapses and forms the black hole continues to influence the external state of the black hole itself, albeit in a way that is compatible with current experimental limits. This is the meaning of "quantum hair".
The mystery of the formation of the first quasars that has bedevilled astronomers for twenty years has finally been solved: scientists from the University of Portsmouth have discovered that the first quasars formed naturally in the violent turbulent conditions of the rare gas layer in the early universe. The research also overturns years of thinking about the origin of the universe's first immense black hole discovered so far.
The search for signs of life on exoplanets, however, has always been one of the goals of space exploration: the University of Exeter has used the Webb telescope to take images of an exoplanet directly from space for the first time, which will help to better study the chemistry of these planets. Scientists from the Natural History Museum in the UK have also found extraterrestrial water in a meteorite that fell in the UK.
Scientists from Durham University used supercomputers to simulate the possible impact of a collision between the Earth and a protoplanet, concluding that the moon could have formed in a matter of hours rather than thousands of years.
In 2022 the German federal government began formulating a new space strategy: one of the key points is Earth observation in the context of climate change, including the prevention and removal of space debris. The European Space Agency (ESA) announced the European Space Programme for the next three years; it will raise 16.9 billion euros, and will give priority to supporting an Internet satellite constellation in low orbit.
In aerospace research Germany successfully tested the upper stage of the European Ariane 6 launch vehicle for the first time. The German Offshore Spaceport Alliance's plans to build a space launch platform continue to move forward. The first hyperspectral Environmental Mapping and Analysis Program (EnMAP) satellite developed and built in Germany was launched successfully. In terms of specific technologies, Germany has developed a fully integrated W3C mobile satellite control system on a standard laptop, which can control satellites without relying on any infrastructure other than antennas. It has developed a new generation of laser reflectors for satellites, which can operate without electricity. It has also developed a high-powered single-mode Vertical Cavity Surface Emitting Laser (VSEL) for use in space altitude gyroscopes.
Again in 2022 Germany – together with partners on the International Space Station – performed a simulation of capturing a small satellite with another satellite. Germany successfully tested the component structure, measurement methods and evaluation algorithms of hypersonic flight technology through a flight test. The third stage of the rocket with the payload reached a flight speed of about 9,000 kilometres per hour, corresponding to a Mach number above 7, for about 120 seconds. German and Spanish missile manufacturers are spearheading the development of a new hypersonic defence interceptor that in the future will be integrated into a high-performing system capable of early warning, tracking and interception of air threats, including ballistic missiles and hypersonic vehicles.
In aeronautics research, the German Aerospace Centre uses interdisciplinary methods to continuously improve the level of automation, digitisation and virtualisation. For example, through the Remote Tower Center project, the feasibility of a control centre providing air traffic services for multiple airports has been verified. A series of research and development activities around pure electricity, hydrogen fuel cells and Sustainable Aviation Fuel (SAF) has been promoted. For the first time, the entire digital development chain of throttle valves, from design to production and testing, has been computer-simulated.
With specific referenced to SAF, it must be said that aviation currently accounts for around 2-3% of global CO2 emissions. Since air travels are expected to double over the next fifteen years, these figures will grow quickly. The International Air Transport Association (IATA) has already taken steps in the right direction by committing to achieving zero emission growth from 2020 onwards and zero net carbon emissions from global aviation operations by the end of 2050.
While many solutions such as the aforementioned electrified aviation are still in the early stages of development, the industry needs solutions to reduce direct carbon emissions resulting from flights. In the meantime, Finland's Neste MY Sustainable Aviation Fue is leading the way with a current solution that is commercially available and in use worldwide. SAF is a direct and cleaner substitute for fossil jet fuel and reduces greenhouse gas (GHG) emissions by up to 80% compared to fossil jet fuel.
Neste currently produces 100,000 tonnes of SAF and production will increase up to 1.5 million tonnes (about 1.875 billion litres) per year by the end of 2023. At the same time, Neste is forging bold new partnerships to increase the global availability of SAF.
Deployment of 5G Technology: Scrutinizing the Potential Menace & Its Repercussions globally
5G, or fifth generation, is the latest generation of mobile telecommunications technology. It promises faster internet speeds, lower latency, and greater capacity than previous generations of mobile networks. 5G technology is designed to support a wide range of new and emerging applications, including the Internet of Things (IoT), autonomous vehicles, and virtual and augmented reality. The introduction of 5G to the world is a significant development in the field of telecommunications. It is expected to have a major impact on various sectors such as healthcare, transportation, manufacturing, and entertainment. 5G networks will enable new technologies like self-driving cars, remote surgery, and virtual reality to function more smoothly and efficiently.
It is based on a number of new technologies, such as software-defined networks, network slicing, and millimetre waves, which allow for faster data transfer and a greater number of connected devices. This will allow for more efficient use of network resources and support a wider range of applications. Many countries and mobile network operators are in the process of rolling out 5G networks, and the number of 5G-enabled devices is expected to grow rapidly. However, the deployment of 5G networks is a complex and ongoing process, and there are still many technical and regulatory challenges that needs to be addressed.
Concerns & Impact:
In terms of cybersecurity, 5G networks have the potential to be more vulnerable to cyber-attacks than previous generations of mobile networks. The increased complexity of 5G networks and the use of new technologies, such as software-defined networks, could make them more difficult to secure. As the number of devices connected to 5G networks increases, so does the attack surface for cybercriminals. In terms of privacy, with the deployment of 5G networks, the amount of data that is collected and stored by mobile network operators will increase, raising concerns about the protection of personal information. 5G networks will enable new technologies, like self-driving cars, remote surgery, and virtual reality, which will generate a large amount of data. Ensuring the security and privacy of this data will be a major challenge. Also, in terms of supply chain security, the deployment of 5G networks requires a large number of components and systems from different vendors, which makes it more difficult to ensure the security of the network. There are concerns that these components, if not properly secured, could be used by malicious actors to compromise the network. The deployment of 5G networks could also lead to radiofrequency interference with existing technologies such as weather radar, satellite communication, and GPS systems, aviation navigation, and scientific research. Even, countries that are deploying 5G networks are dependent on foreign vendors for the equipment and technology needed to build and operate these networks, which creates national security concerns.
Further, there are several concerns related to the environment and health that have been raised in relation to the deployment of 5G technology. It requires the installation of many more cell towers and antennae than previous generations of mobile networks. The environmental impact of this increased infrastructure, including the potential impact on wildlife and natural habitats, is a concern. The increased use of 5G networks is likely to lead to an increase in energy consumption, which could have an impact on greenhouse gas emissions and contribute to climate change. Additionally, there have been concerns about the potential health effects of 5G technology, particularly related to the use of millimetre waves for the transmission of data. Some studies have suggested that these waves may have an impact on human health, although the majority of scientific studies have found no evidence of such effects. 5G technology uses the same frequency bands as meteorological radars and could interfere with the accuracy of weather forecasts. Such networks will increase the exposure of people to electromagnetic fields, which could have negative impacts on health, particularly for people who are sensitive to electromagnetic fields.
However, it's pertinent to note that these concerns are being studied and addressed by governments and regulatory bodies, and steps are being taken to mitigate them. However, it's important to be aware of these issues and take appropriate action to address them as 5G networks are deployed to ensure that the benefits of 5G technology are realized while minimizing the security, privacy, environmental and health risks.
Conclusion:
Resolving these concerns will require a multi-faceted approach that involves cooperation between governments, industry, and other stakeholders. Governments and industry should work together to develop and implement security standards and best practices for 5G networks. This could include regular security audits and penetration testing, as well as measures to detect and respond to cyber-attacks. They should work together to develop and implement data protection and privacy policies for 5G networks. This could include measures to protect personal data, such as encryption and secure data storage, as well as clear guidelines on how data is collected, used, and shared. They should conduct further research on the potential health effects of 5G technology, and take steps to mitigate any negative impacts. This could include measures such as limiting exposure to electromagnetic fields and ensuring that cell towers are located in safe areas. They should take appropriate measures to minimize the environmental impact of 5G networks. This could include measures such as using renewable energy to power cell towers and antennae, and minimizing the impact of infrastructure on wildlife and natural habitats. They should secure the supply chain of 5G networks. This could include measures such as ensuring that vendors comply with security standards, and conducting regular security audits of suppliers.