2022: Emergency mode for the environment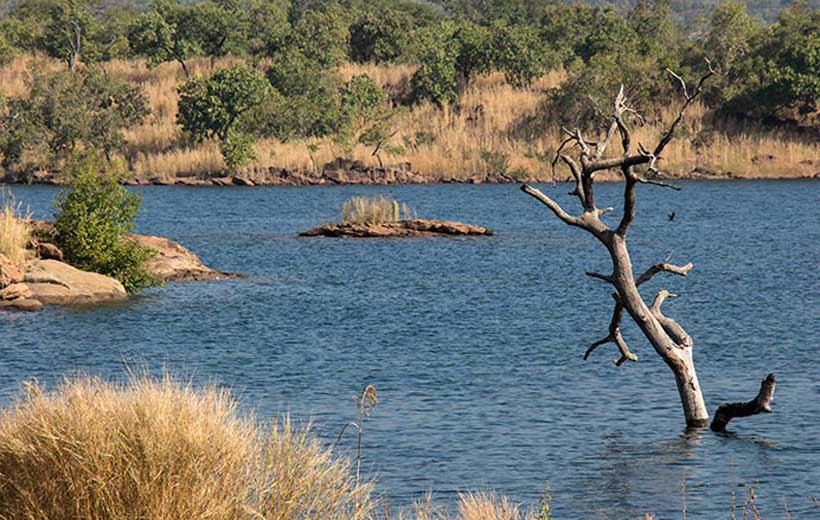 As the new year gets underway, the world continues to grapple with a number of familiar challenges – the continued COVID-19 pandemic, resurgent wildfires, enduring crises of climate change, biodiversity loss, and pollution and waste. Yet, 2022 could prove to be a seminal year for the environment, with high-level events and conferences scheduled, which are hoped to re-energize international cooperation and collective action.
The coming year will also mark two golden jubilees. In 1972, the world took up the environmental mantle at the historic UN Conference on the Human Environment in Stockholm. The meeting firmly placed the environment on the priority list of governments, civil society, businesses and policymakers, recognizing the inextricable links between the planet, human well-being and economic growth. Now, fifty years later, the Stockholm+50 meeting in June 2022 will commemorate the event, reflect upon half a century of global environmental action and look forward.
The Stockholm Conference also birthed the United Nations Environment Programme (UNEP), the UN entity mandated to monitor the state of the environment, inform policymaking with science and galvanize action. For fifty years since, UNEP has used its convening power and rigorous scientific research to coordinate a global effort to tackle environmental challenges. A series of activities will mark UNEP's 50th anniversary this year.
UNEP is going into 2022 with a new "Medium-Term Strategy" featuring seven interlinked subprogrammes for action: Climate Action, Chemicals and Pollutions Action, Nature Action, Science Policy, Environmental Governance, Finance and Economic Transformations and Digital Transformations. The strategy was agreed at 2021's fifth session of the UN Environment Assembly; the resumed session, known as UNEA 5.2 will take place in February 2022. Under the overarching theme of 'Strengthening Actions for Nature to Achieve the Sustainable Development Goals', discussions will highlight the pivotal role of nature in social, economic and environmental sustainable development.
June will be a busy month on the environmental calendar. On the 5th, the world will come together to celebrate World Environment Day. Led by UNEP and held annually since 1974, the day has grown to be the largest global platform for environmental outreach, with millions of people engaging to protect the planet. This year's event will be hosted by Sweden, under the campaign slogan "Only One Earth", with a focus on living sustainably in harmony with nature.
While this timeline of environmental achievements is proof of what can be achieved through multilateral action, the science remains irrefutable. Unsustainable patterns of consumption and production are fuelling the triple planetary crisis of climate change, nature and biodiversity loss, and pollution and waste. UN Secretary-General António Guterres has warned that the triple crisis is humanity's number one existential threat.
Several global events in 2022 aim to encourage dialogue and influence policy decisions to address the triple crisis. These include a post-2020 global biodiversity framework, which will be adopted in May at COP 15, and could stave off the extinction of over one million species, and the UN Ocean Conference in July, which seeks to protect one of our most vital ecosystems. A detailed list of related events is available on the UN web site.
Last year, the UN Secretary-General reminded the world that "We are at a crossroads, with consequential choices before us. It can go either way: breakdown or breakthrough."
Experts hope that 2022 will be a year of breakthroughs for the environment.
World Bank Group Launches First Country Climate and Development Report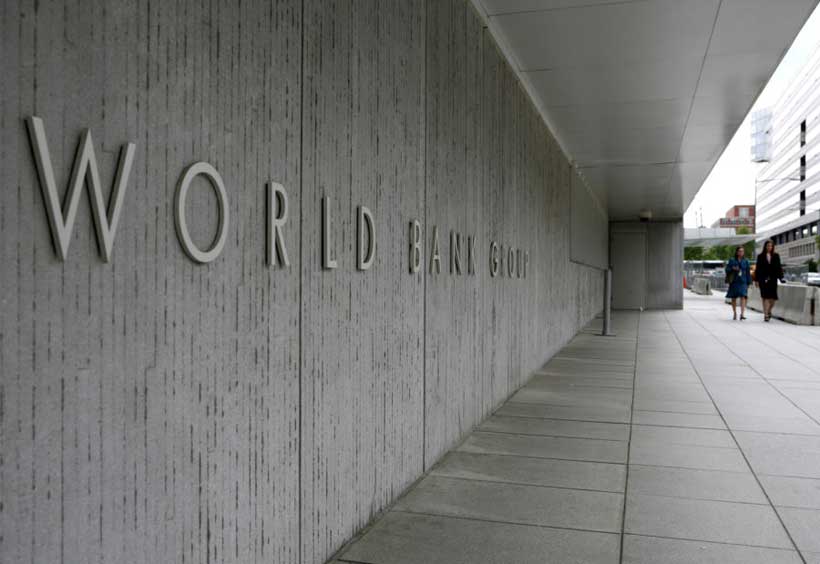 The World Bank Group has launched the first in a series of new core diagnostic reports that integrate climate change and development considerations and help countries prioritize the most impactful actions that can reduce greenhouse gas (GHG) emissions and boost adaptation.
The Country Climate and Development Reports (CCDRs) build on rigorous data and research and identify main sources of GHG emissions and climate vulnerabilities. They discuss development paths that reduce GHG emissions and boost climate adaptation, including the costs and challenges as well as benefits and opportunities. The reports also suggest concrete, priority actions that can support the transition towards climate resilience and lower emissions.
As public documents, CCDRs are aimed at informing governments, citizens, and development partners to engage with the development and climate agenda. CCDRs will feed into other core Bank Group diagnostics and help attract funding and direct financing for high-impact climate action.
"As the largest multilateral funder of climate action in developing countries, we recognize the importance of good data and diagnostics that identify and prioritize actions that meaningfully reduce GHG emissions and build resilience," said World Bank Group President David Malpass. "These reports offer concrete ideas of high-impact climate actions that support development and also explore opportunities and reforms to enable private sector engagement in the transition."
The Türkiye CCDR released this week identifies key priorities for climate action to help Türkiye reduce GHG emissions and boost resilience, including:
Reducing the carbon intensity of the energy sector and transitioning away from coal in a just and inclusive manner, while supporting well-designed power markets and a well-functioning grid;
Enabling public investments and mobilizing private investments through a tax reform that combines subsidy reform with a carbon tax, along with other structural interventions that better align incentives to increase productivity and growth and reduce carbon intensity;
Reducing energy inefficiency and supporting modal shift in transport;
Sustainable forest management and landscape restoration;
Mainstreaming resilience considerations in public and private sector decisions; and
Enabling a people-centered approach to the green transition, providing well-targeted support to communities impacted by physical and transition risks.
Over the next few months, the World Bank Group expects to publish more than 20 CCDRs. An overview document summarizing the key emerging priorities arising from these diagnostics will be published ahead of COP27 to foster action-oriented discussion in the global community.
The World Bank Group delivered over $26 billion of climate finance in fiscal year 2021 alone. That number is set to rise further this year. The Bank Group remains committed to aligning its financing flows with the Paris Agreement.
Stretching sands as desertification spreads to Europe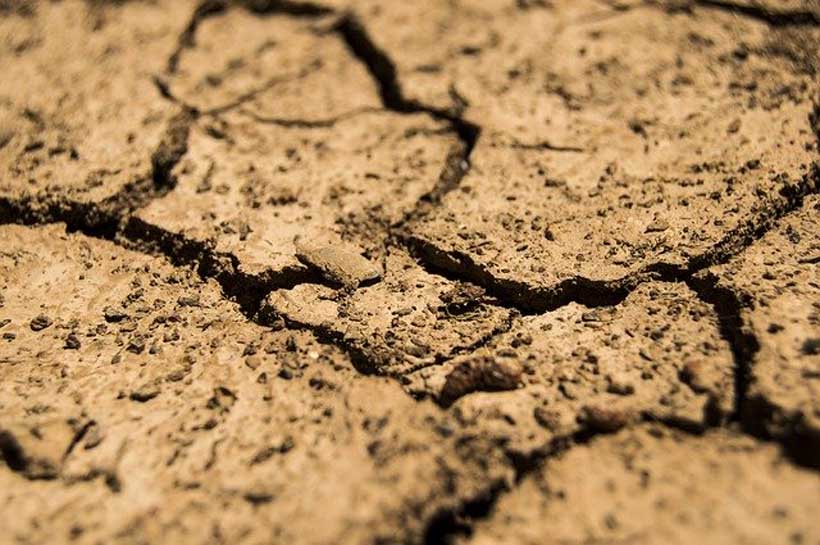 by Emanuela Barbiroglio
Drought and desertification threatens to degrade land in Europe and around the world. We take a look at some new studies into how drought spreads and deserts develop.
The scale of the issue is sometimes under-appreciated, but drylands cover over 41% of the Earth's terrestrial land surface. They are now home to over 38% of the world's population. The UN sponsors the World Day to Combat Desertification and Drought on 17 June 2022 to highlight the issue.
Droughts lead to the loss of arable land through desertification, the death of vegetation and a scarcity of drinking water.
Europe is not immune to the intensifying aridity, quite apart from heatwaves. Water stress and aridity affect 168 000 square kilometres in Italy and 365 000 square kilometres in Spain, according to data compiled by the Joint Research Centre (JRC). (See box below).
Scientists in the DRY-2-DRY project, using climate models, satellite data and meteorological measurements, are researching the capacity of drought and heatwaves to intensify and propagate by themselves.
'This is a process that hasn't been studied before,' said Prof Diego Miralles, Professor of Hydrology and Climate at Ghent University, Belgium.
Drought evolution
'By understanding it better, we can get better forecasts of how droughts may evolve and set early warnings for adaptation early enough,' he said.
The availability of water is determined by two factors – 'how much it rains and how much the atmosphere demands from the land during the process of evaporation,' said Mirralles.
'This balance of moisture has been changing due to global warming. While precipitation is changing differently in different regions, evaporation is mostly increasing due to the increase in temperature. Therefore, there is a tendency for most regions in the world to become increasingly arid,' said Miralles.
Whatever the cause of drought, it affects general ecosystem dynamics, including availability of drinking water for the population. It also has serious implications for biodiversity, as plants must be able to photosynthesise with less water in the soil as well as cope with an atmosphere that evaporates more water thanks to higher temperatures.
Drought often leads to desertification, where the land is so arid it becomes infertile and loses biological productivity. This has catastrophic consequences on societies and ecosystems.
A vicious circle
In the case of a drought, the evaporation cycle becomes a vicious circle. Since evaporation is lower, there's less likelihood of condensing water in the atmosphere and triggering rainfall. With a dry atmosphere, there is less water to moisturise the soil. Furthermore, the soil tends to dry out in spring because it's already warmer than before.
Then, plants start to grow and consume the water earlier in the year. The summer commences with drier soil and there is no way to buffer the temperature by evaporating water.
'This is known to happen locally,' said Miralles, 'But we are looking at how the wind moving that mass of dry air to another location can trigger a new drought. It becomes a bit like a wildfire.'
The impact of rising global temperatures means, not only are there heat waves and more droughts but they tend to occur at the same time.
There are two ways to improve the situation – to adapt and to mitigate. 'Land cover change (with vegetation for example) as an adaptation measure can help us resist heat waves, but we must make sure that this is not our plan A,' said Miralles. 'Plan A should be to reduce greenhouse gas emissions.'
To learn more about Prof. Miralles' analysis of drought ,follow the link to the Dry2Dry homepage.
Deserts' guy
Prof. Fernando Maestre, professor of Ecology at the University of Alicante, began his research in Spain in 2005. The project BIODESERT carried out the first global field survey to evaluate how changes in climate and land use, such as grazing pressure, affect drylands ecosystems.
In order to survey such a vast phenomenon, collaborative work is key. The BIODESERT project is now global and includes scientists and ecosystems from 21 countries on all continents, with the exception of Antarctica.
'I asked all the research teams to do everything exactly as we had already done it in Spain, because using different methods would have meant we wouldn't have been able to compare the results from the various areas surveyed across the world,' said Maestre. 'Our approach in Spain had proved its worth, now we had to test if it could function in a different environment. And it did!'
With the shifting sands of time, the problem of land degradation in arid areas and drylands has spread since the first UN Plan of Action to Combat Desertification was adopted in 1977. There are serious threats to food security, biodiversity and the world economy as more and more territory succumbs to desertification.
The researchers observed that plant and microbial diversity plays a key role in maintaining the capacity of drylands to provide essential ecosystem services linked to soil fertility and the production of plant biomass. These ecosystem services are fundamental for supporting the livelihood of more than one billion people globally.
They also reported that increases in aridity promote abrupt changes on the structure and functioning of drylands. This culminates with a shift to low-cover (sparse vegetation) ecosystems that are nutrient- and species-poor at high aridity values.
The UN's Sustainable Development Goals (SDGs) for 2030 call for sustainable land management and increased co-operation "on desertification, dust storms, land degradation and drought" to promote resilience and avoid disaster.
'Until a few years ago, nobody could imagine the important role of biodiversity in global drylands, nor the presence of multiple ecosystem thresholds in response to increases in aridity.' These discoveries improve the understanding of how drylands are changing in response to climate change, now and in the future.
Early warnings
Eventually, these insights may be used to help design effective action to stem desertification across drylands worldwide. The JRC's new edition of the World Atlas of Desertification specifically states that "land degradation is considered to be a global problem of human dominance".
BIODESERT is now testing the suitability of multiple early warning indicators. Results suggest that the characteristics of dryland vegetation may be used to flag ecosystem degradation across global drylands. They also plan to expand the research programme to start exploring long-term changes in the structure and functioning of drylands, by again surveying the original field sites they surveyed over 15 years ago.
To learn more, about World Day to Combat Drought and Desertification on 17 June 2022, follow the link to the UN World Day to Combat Desertification and Drought homepage.
The EU Mission 'A Soil Deal for Europe' is leading the transition towards healthy soils by 2030 by establishing 100 living labs and lighthouses. Fighting desertification and restoring soils is one of its main aims. Follow the link to learn more about A Soil Deal for Europe.
The research in this article was funded by the EU. This article was originally published in Horizon, the EU Research and Innovation Magazine. 
New oil blocks overlap Protected Areas, maps reveal: Congo's Oil Ministry greenwashing exposed
Nine of the 16 oil blocks to be auctioned in the Democratic Republic of Congo (DRC) next month overlap Protected Areas, according to a review of official government maps by Greenpeace Africa. Minister Didier Budimbu, who had previously insisted that "none" of the blocks overlaps Protected Areas, confirmed Greenpeace's findings in a statement yesterday.
Plans to auction rainforest for oil were reactivated in April, five months after the signature of a $500 million forest deal signed with the Central African Forest Initiative (CAFI) at COP26.
Greenpeace Africa and others have expressed alarm that three of the blocks overlap with the Cuvette Centrale peatlands, a biodiversity hotspot containing about 30 gigatons of carbon, equivalent to three years of global emissions. Oil drilling could release the immense stocks of carbon they store, warned Professor Simon Lewis of University College London.
That Protected Areas are also at risk became apparent last month when the Hydrocarbons Ministry itself published a video featuring a map of six of the 16 blocks : five of them are clearly shown to overlap Protected Areas. The voice-over praises the "meticulousness" with which blocks had been "selected," mindful of environmental "sensibilities," and claiming input from unnamed environmentalists. Another official online source, the Environment Ministry Forest Atlas of the Democratic Republic of Congo, shows nine of the blocks overlapping Protected Areas, including a national park, nature reserves, and a mangroves marine park.
The Ministry's statement to Greenpeace Africa asserts: "It's been decided that Protected Areas containing mineral natural resources of high economic value will be degazetted." While it describes the overlaps as "very negligible," a simple review of the map shows significant overlap in at least three cases, including that of Upemba National Park, part of which occupies about a third of the Upemba block.
Irene Wabiwa Betoko, International Project Leader for the Congo Basin forest at Greenpeace Africa: "The auction of new oil blocks anywhere during a climate crisis that disproportionately affects African people is mad. Greenwashing the auction of blocks overlapping peatlands and Protected Areas is the height of cynicism. Doing so with such amateurism is particularly disturbing."
In its statement to Greenpeace Africa, the Ministry emphasizes that no areas inside UNESCO World Heritage sites are up for auction and that overlaps are restricted to other Protected Areas. Congolese law, however, makes no distinction, in terms of oil exploration, among Protected Areas.
Block 18, one of the few that doesn't encroach on a Protected Area, is only about twenty kilometers from Salonga National Park, a UNESCO site. In July 2021, the DRC government succeeded in removing Salonga from the List of World Heritage in Danger after it promised to update UNESCO, no later than 1 February 2022, on "the progress made towards the definitive cancellation of the oil concessions" there. Over two months after the deadline, the government reported that the park's steering committee decided on 14 December 2021 to "initiate actions for the[ir] definitive cancellation." Instead of finally acting, the government continues planning to act.
"The mouth that says all the right things about the climate and biodiversity crises works separately from the hand that signs the contracts that make them worse. This disconnect also characterizes DRC's donors: their COP26 speeches in praise of the Congo rainforest have resulted in an agreement that is an open invitation to oil companies," added Irene Wabiwa.
The agreement signed at COP26 does nothing to protect peatlands of the Cuvette Centrale from the oil and gas industry, and is hardly more demanding with regard to the integrity of Protected Areas. Instead of banning extractive industries in them, the 2 November letter of intent seeks only damage control. It calls for a study "to determine to what extent the titles […] of hydrocarbons overlap with and/or have an impact on protected areas, […] with a view to adopting appropriate prevention or mitigation measures […]".
Greenpeace Africa calls on the DRC government to cancel the auction of new oil blocks: "Instead of auto-pilot steering Congo into a climate catastrophe, the government and the international community must invest in ending energy poverty by accelerating investments in clean and accessible renewable energies," concluded Irene Wabiwa.