Post Pandemic – What's Next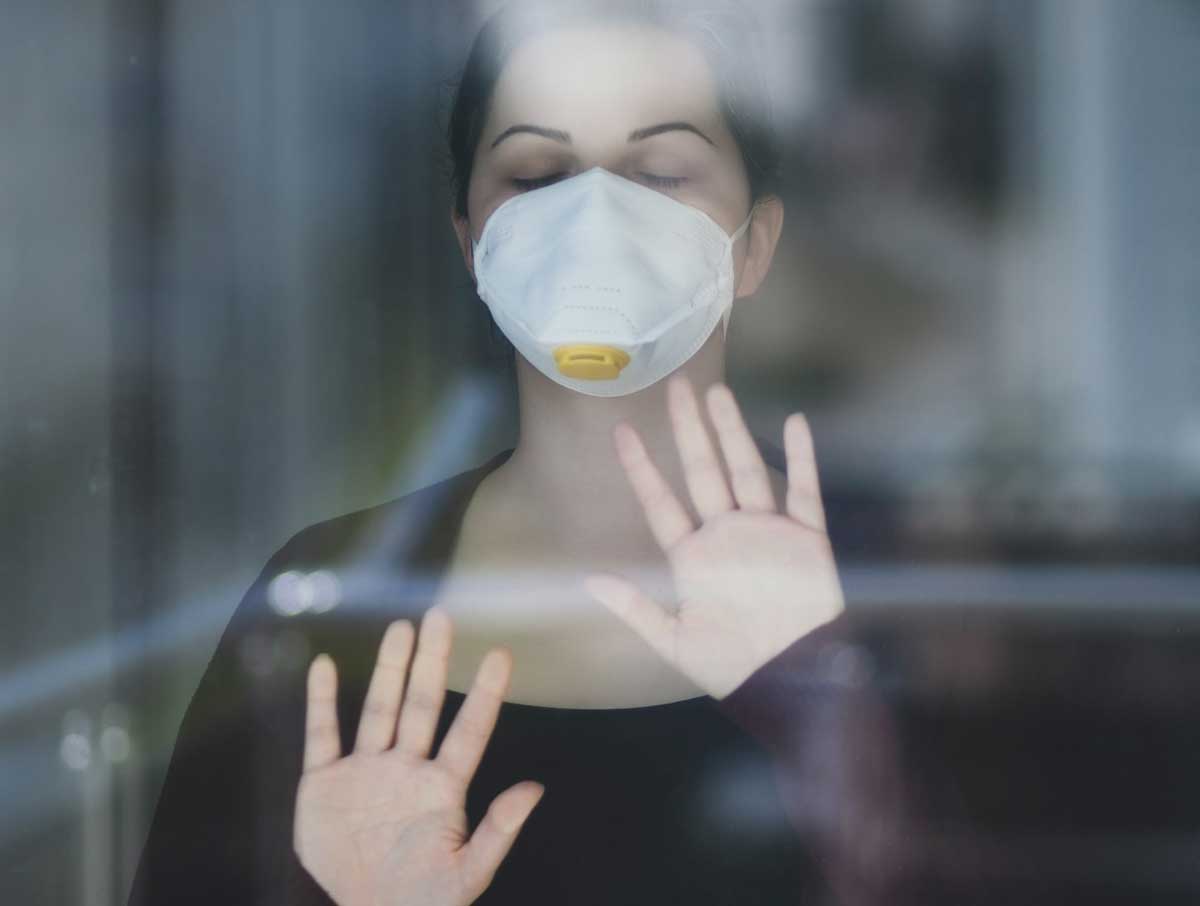 Setting aside the omicron hysterics leading to marshal law lockdowns, the absurdity of a last chance vaccine or risk a long winter of death; or the charade of standing in a ridiculously long line of humanoids seeking a covid test after being fully vaccinated; the more contagious omicron variant with much milder symptoms, akin to the common cold, looks more and more like a natural vaccine being wind swept across the world. If we are at the beginning of the end of the pandemic as the mountain of positive cases peak and immunity engulfs the herd of humanity, what is the next step for governments, businesses, health officials, and the people of earth?
We have entered our third calendar year with the pandemic, and one must wonder how society will move forward and under what guise and endgame. First, there are many questions on the more immediate future for the everyday person, and secondly, what is the impact of the actions taken by government, big pharma, and healthcare officials throughout pandemic, and lastly, will there be any accountability for the actions taken, whether mandating experimental medicine and the potential long-term implications to one's physical and mental health, societal lockdowns and the economy, children's learning and coping, and civil liberties removed.
Close to home, what will happen to our jobs and will those who refused the injections be allowed to return to the workplace that terminated their employment? How will schools and colleges catch students up after all the disruptions? How emotionally and mentally stable will we be? What of broken marriages and abusive situations, bankruptcies, deaths from missed surgeries and acute care, drug overdoses and suicides. Will people refrain from shopping in-person, attending church, or traveling? Will families heal their rifts over the vaccines and find a way to move forward?
On a more macro level, it was not long ago that we were told one shot was safe and effective. During an April 2021 MSNBC interview, Rochelle Walensky, the Director of the CDC, unequivocally claimed vaccinated people do not carry the virus. President Joe Biden, during a CNN Townhall in July 2021, was emphatic that you cannot get COVID-19 if you are vaccinated. Now, the vaccinated are being told not to attend restaurants or large gatherings with a tsunami of breakthrough cases, and you are required to go for a third shot and then a fourth new and improved injection currently being formulated. Explicitly, any expert telling you to get vaccinated or take the booster to prevent you from getting COVID or spreading the virus is not being truthful and potentially creating further damage.
The ineffectiveness of the vaccines to prevent COVID is clear; however, no one really knows how safe the experimental medicine will be with forgoing normal clinical research over five years of testing prior to the FDA's regular approval process. This vaccine may have provided a level of support to make your symptoms better, but it never immunized the subject. Unfortunately, there is preliminary research coming to light that the vaccinated are now more likely to get COVID than the unvaccinated. One might even argue the longevity of the pandemic and viral mutations is now a pandemic of the vaccinated.
It was not long ago that some front-line healthcare workers were saving lives, and then were told they had to take the injection or lose their job. Now, many vaccinated healthcare workers are being infected with COVID-19 and being told they can remain at work or isolate for only five few days; yet the unvaccinated nurses who have not been infected could easily wear a n95 mask and be reinstated to provide care.
Sadly, many businesses and corporations abetted the enslavement of their employees by forcing them to choose between an experimental medicine or lose their job and ability to provide for their family's survival. A gun was held at their head to take a vaccine that is not effective and perhaps unsafe, and they lost their basic freedom to determine one's own health and medical treatment. These decisions need to be revisited in the future with ensuing tribunals and inquiries.
In the much bigger picture, a large segment of society has lost touch with reality and descended into a time warp of delusion through the relentless fearmongering fastened with the censorship and intimidation ploys to obey the rules or be labeled an anti-vaxxer conspirator. If science cannot be questioned, it is no longer science. It's propaganda.
The policies nurtured by the national healthcare agencies and their cohorts on the daily news networks may have created the greatest mental illness ever witnessed where the long-term psychiatric effects evolved into a mass panic of irrationality.
"Mass Formation Psychosis" is a term gaining prominence after Belgian psychologist and statistician Dr. Mattias Desment proffered a theory for what he concludes as a global behavioural phenomenon derived from the coronavirus pandemic. Desment states several things are required to exist if you want a large-scale phenomenon to emerge. First, there needs to be a large population socially isolated that lack social bonds and who experience a lack of sense-making in life. Then it must be coupled with a lot of free-floating anxiety and psychological discontent without people being able to connect it to something – then society is highly at risk for the emergence of the mass phenomenon.
These findings can account for the form of mass hypnosis or a madness that dismisses scientific principles and adopts the government's noble lies and dominant narrative concerning the safety and effectiveness of the genetic vaccines. What one observes is about 30% of the population is brainwashed and indoctrinated by the bombardment of daily misrepresentations and attack anyone who shares alternative information that contradicts the propaganda they have embraced to the point where families, friends, and workplace networks have been torn apart. The 40% of the population in the middle simply follow along with any alternative information being censored and deemed as anti-vaxxers not following the science or some right-wing conspiracy. The remaining 30% continue to question the narratives and in some cases fight against it.
We can compare the current "Mass Formation Psychosis" to the highly educated German population between the two world wars when they became decoupled into a free-floating anxiety and a sense that things have gone awry. Their attention was then focused by a leader or a series of events onto one small point where they literally went mad. A good percentage of the population got behind the hatred of Jews while a large swath of the nation simply went along, and a smaller percentage of dissenters were exposed and systematically removed. The famous French philosopher, Voltaire warned us of our civil liberties being lost when he said, "Those who can make you believe in absurdities can make you commit atrocities."
Parents are being further coerced by the irrational fear of death being obfuscated through the news media to line up your child up for a potential life altering injection that has not come close to being assessed for long health implications. Even when data points to a very low fatality rate among children measuring .002% and young adults at .01%, the FDA throws mud at the wall with announcing a third shot in adolescents 12-15 years old five months after their previous injection.
We are on the cusp of an immense dedication to counselling for mental health and perhaps medical malpractice class action suits at a tremendous cost for many years to come. Imagine your child never seeing their teacher's face all year as she pronounced words or smiled with encouragement. Imagine some students alone all day in a room on the internet and never socially interacting. Imagine the cost of a child breathing cotton fibers in the mask all day. The unleashed cruelty against our kids is a crime and will have lifelong consequences.
In a trending microcosm across many jurisdictions, the CEO for OneAmerica, Scott Davison, a $100 billion insurance company located in Indianapolis since 1877, said during a news conference on December 30th, that the death rate is up a stunning 40% among working-age people 18-64; and that the data is consistent across every player in the industry and the highest ever seen in the history of the business. Davison shared just how bad it really is when he said a one-in-200-year catastrophe would be a 10% increase in deaths of this age group so 40% is just unheard of. Most of the claims for death being filed are not classified as COVID-19 deaths.
During the same conference, Indiana's chief medical officer said the number of hospitalizations in the state is now higher than before the COVID-19 vaccine was introduced a year ago – a weekly count ending Nov. 8th had 195 reported COVID related deaths where most of these were elderly compared to 1,350 people from other causes. The president of the Indiana Hospital Association added that hospitals across the state are being flooded with patients experiencing many different conditions and noted the average person's health is now declining. The president confirmed the extraordinarily high death rate, and it was noted that the vast majority of ICU beds were occupied by people with other conditions than COVID-19.
What is responsible for the stunning 40% in deaths? Could it be one's health condition in decline over the stress of the COVID mandates and lockdowns, or perhaps delayed medical care? Could there be effects from the vaccine? The Governor of Indiana and the various state level experts did not have a clear answer; however, they were clear that the high number of deaths and hospitalizations followed a year after the vaccine rollout.
Dr. Robert Malone, an internationally recognized scientist/physician and original inventor of mRNA vaccination as a technology and the mRNA platform delivery technologies, including holding numerous patents in these fields with over 100 scientific publications and 12,000 citations, places him in the "outstanding" impact factor. The proven 30-year vaccinologist and inventor of the mRNA technology has recently become known for questioning the safety and bioethics of how the COVID-19 genetic vaccines were developed and forced upon the world.
Malone discovered many short-cuts, database issues, lies told in the developments of the Spike protein-based genetic vaccines; while advocating for drug repurposing and the rights of physicians, and finally the unethical mandates for administering experimental vaccines to adults and children by authoritarian governments being manipulated by large corporations (big pharma, big media, big tech) to such an extent that they no longer represent what is in the best interest of humanity. This once acclaimed doctor has been attacked, censored, and suspended permanently from Twitter for dissenting from reciting the government's narrative.
Governments, the CDC, FDA, and leading healthcare officials will not willingly relinquish their grip on power and will continue to weaponization of the pandemic and prolong the totalitarian measures to silence scientific opposition and silence political dissention. How much longer will the unvaccinated be the scapegoat for the extended pandemic? Will the unvaccinated ever be allowed back into society to work without this vaccination? Will we ever accept 'natural immunity' that provides up to 27 times the immunity against the virus than the vaccine? Will we push injections into young children who are not at risk of death but may be at greater risk from the vaccine? For now, the answer from the top is clear. President Biden on January 4th maintained that COVID-19 to be a pandemic of the unvaccinated.
One might hope that answers and culpability will take place once society looks back and realizes that the vaccines and mandates caused more damage across all spectrums of society, however it is unlikely anyone will be held accountable. One must consider whether the oppressive pandemic pendulum has swung too far never to swing back where our freedoms are peacefully reinstated. We must keep in mind that the mandates and lockdowns, Big Tech censorship, news media collaboration, and the fear-laden 'Mass Formation Psychosis' leading us down a path to a China-like Neo-Marxist society removes any notion that our civil liberties and democracy is preordained. We the people have a choice over collective self-annihilation.
E-resilience readiness for an inclusive digital society by 2030
The COVID-19 pandemic has clearly demonstrated the link between digitalization and development, both by showing the potential of digital solutions and by laying bare the significant digital divides that still exist. Digital transformation means the new development paradigm change and its process of the whole social fabric of value creation, management, use, and distribution by using disruptive technologies including AI, digital data, connectivity, and network. E-government, platform enterprises, payments via the cloud, streaming entertainment, and social networks are some examples.
In this regard, the Fifth Session of the Asia Pacific Information Superhighway Steering Committee (AP-IS SC-5) adopted the AP-IS Action Plan 2022-2026 on 25 November 2021. The Action Plan consists of three main pillars with 25 actions centered on Connectivity for All; Digital Technologies and Applications, and Digital Data. One of the key focus areas under the pillar of Connectivity for All is e-resilience. It is identified as essential to accelerate digital transformation.
E-resilience is essential for the operation of a digital economy and society in the long term. The ability of a society to resist, accommodate, adapt to, and recover from the effects of shocks including disasters, in a timely and efficient manner can be measured through resilient ICT infrastructure.
In this connection, ESCAP has developed a new ESCAP e-resilience monitoring dashboard, which combines all ICT indicators into four thematic pillars of assessment of e-resilience readiness, in the background of hazard and exposure scoring: (i) ICT infrastructure as a physical basis, (ii) ICT policy in various sectors, (iii) the role of ICT in data management, and (iv) the role of ICT in creating new systems and applications. The e-resilience dashboard offers visually appealing Internet speed maps for various economic groups as well as risk maps, ranked by the degree of risk for each country. For example,
E-resilience of ICT infrastructure scores low across several indicators. Internet penetration in Bangladesh and Afghanistan is at 15 and 14 per cent, respectively. Cross-sectoral coordination among government agencies and telecom operators is lacking and creates problems in these countries. Security challenges in Afghanistan pose considerable impediments to the laying of optical fiber cable networks. There is much room for improvement in Kyrgyzstan (38 per cent) and Mongolia (47 per cent), which could be attributed to the lower use of computers. Although, Kazakhstan, a landlocked developing country, demonstrated the highest level of internet penetration regionally (79 per cent), the structural and societal barriers reduce the affordability and access to broadband networks in rural areas and lower the e-resilience readiness of the country.
ICT policy in different sectors in the least developed and landlocked developing countries does not provide a full picture of how to equip policymakers on disaster risk reduction measures. Cybersecurity regulations and cross-sectoral deployment are lacking as well. DRR measures and e-resilience are weak in most least developed countries and landlocked developing countries, including Afghanistan, Bangladesh, Kazakhstan, Kyrgyzstan and Mongolia, despite the efforts and investments made in ICT infrastructure improvement and enabling regulatory environment.
The importance of partnerships and cooperation to continue e-resilience monitoring and actions includes highlighting the need to collect ICT data. The e-resilience readiness metrics of ESCAP organize this data under four pillars to assess progress towards 2030 through digital foresight planning, considering the abilities to respond to hazards and exposure.
For example, in Japan, it was found that the earthquake and tsunami in the east in March 2011 destroyed more than 56,000 households. In this regard, the country has contributed to the relocation of power lines according to new requirements and has compelled all municipalities and prefectures to make plans to replace overhead cables with underground ones.
One illustrative example is the current developments in the policies of Bhutan, which is entering into a partnership with Skylink to ensure that the population has access to low-orbiting satellites, providing internet access to support the development of a third national language around coding and software programming language. Computer software, apps, and websites are created by the coding language.
The ICT technology should serve the economy, and, in turn, the digital economy must support the environment and society. The shared vision among businesses and the government in Thailand defines the digital economy as a transformative economy that maximizes digital technologies in all socio-economic activities. This understanding will influence infrastructure, innovation, data, human capital, and other digital resources.
In summary, e-resilience is an essential foundation for achieving an inclusive digital society based on strong partnerships and regional cooperation.
Delivering on Our Promise for Universal Education
On the International Day of Education, we call on world leaders to transform how we deliver on education.
The clock is ticking. As a global community, we have committed to delivering universal, equitable education by 2030. That's just eight short years to get a quarter of a billion children into the classroom.
While remarkable efforts are underway, armed conflicts raging worldwide, forced displacement, climate change-induced disasters, and now COVID-19 are derailing progress, compromising the futures of entire generations. Unless we act now, it will affect all of humanity one day.
On the International Day of Education, it's time we change course and transform how we deliver on our promise of universal education – especially for the millions of girls and boys caught in emergencies and protracted crises who are being denied their inherent human right to go to school, to learn and to thrive. They are the ones left furthest behind and whom we need to place at the forefront at this critical juncture.
According to UNESCO, as many as 258 million children and youth don't attend school across the world. Two out of three students are still impacted by full or partial school closures from COVID-19. Girls are particularly at risk, with estimates projecting that between 11 million and 20 million girls will not return to school after the pandemic.
While a minority of people on the planet are enjoying all the comforts of modern life, over 617 million children and adolescents cannot read or do basic math. That's more than the total population of Germany, the United Kingdom and United States combined.
The children living on the frontlines of conflict, forced displacement, disasters and protracted crises are the most at risk, with as many as 128 million in need of urgent education support.
So how do we get back on track and deliver on our promises? There are three key pillars to transforming education for children in emergencies and protracted crises. Number 1. We need to step up in a major way to fund these efforts. Number 2. We need to deliver in partnership, break down silos, and find ways to be more agile and responsive. Number 3. We need to deliver context-specific whole-of-child solutions geared to the realities of crisis.
Number 1. Funding education in emergencies
It starts with substantive financing and predictable funding. As the UN's global fund for education in emergencies and protracted crises, Education Cannot Wait (ECW) has surpassed $1 billion in funds mobilized for its Trust Fund (and $1 billion leveraged or aligned in-country to ECW's investments).
This milestone was possible thanks to ECW's strategic donors, such as Germany who announced today US$228.3 million (Є200 million) in additional funding to support the fund's multi-year investments, becoming ECW's single largest donor to date with US$362.7 million (Є318 million) in total contributions.
Beyond scaling up significant financing, flexibility and predictability are also crucial. Quality learning outcomes cannot be achieved through short-term emergency responses. We need multi-year funding and programmes that can adapt to evolving needs amidst the instability that is intrinsic to crisis and which can ensure a continuous and uninterrupted education.
Achieving Sustainable Development Goal 4: inclusive, equitable quality education, is the best way to advance all the other Sustainable Development Goals (SDGs). It is the silver bullet for creating social and economic impacts that can generate long-lasting human development and prosperity.
For every $1 spent on girls' education, we generate approximately $2.80 in return. Making sure girls finish secondary education could boost the GDP of developing countries by 10% over the next decade.
In just five years, ECW has been able to reach five million children and adolescents with the safety and opportunity of a quality education
On the ground, this means that in places like Bangladesh, Chad, Ecuador and Syria children are receiving the holistic support they need to return to the safety, protection and opportunity of quality learning environments.
As we've seen from Germany's generous contribution today, key public donors are rising to this challenge and prioritizing education in their official development or/and humanitarian assistance.
Now it's time for others to follow suit. ODA governments will need to scale up financing to match the actual needs, all while we must also further engage with the private sector and philanthropic foundations to dramatically bolster our global investment in education based on realistic calculations commensurate to the actual costs.
In a world where football teams sell for billions of dollars and billionaires fly themselves into space, how is it possible that we are not finding the resources to send every child to school?
Investing in a child's education means investing in all of humanity. It is time to transform our perception of the world, our priorities and how we shoulder our responsibility as a human family.
Number 2. Delivering in partnership
No single stakeholder can do it alone. At this year's Transforming Education Summit, convened by UN Secretary-General António Guterres, we will ask ourselves how we can avert a generational catastrophe and rethink our education systems and financing thereof to make good on our commitments and promises.
When it comes to investing in education, one part of the solution is to break down silos and build bridges. Based the United Nations Secretary-General's reform, this means partnerships through joint programming, or 'The New Way of Working." ECW's global investments translate the Secretary-General's UN reform into results.
Think how partnerships can work to deliver education in a crisis like Afghanistan – where ECW has invested in joint programming for holistic approaches, bridging humanitarian and development operations, since 2018.
Teachers' salaries must be paid. Schools and learning centers need to be built and equipped. Girls and female teachers need to feel safe going to school – and girls' rights to an education must be upheld. Students that have dealt with a lifetime of conflict and trauma need mental health services.
On my recent mission to Afghanistan, I saw firsthand how collaboration among humanitarian and development stakeholders is crucial to effectively address these multiple challenges. Despite the bulk of international aid to Afghanistan remaining frozen, on the ground UN agencies, and international and national NGOs have the operational capacities required to deliver the response – they only lack the funding.
ECW partners like UNICEF and WFP, as well as numerous NGOs – such as Save the Children, Swedish Afghanistan Committee, the Aga Khan Foundation and Wadan – are jointly supporting education in this mountainous and seemingly inaccessible country, including secondary girls' education.
To transform the delivery of education, visionary leaders such as the UN Special Envoy for Global Education and Chair of ECW Gordon Brown, António Guterres, the UN Deputy Secretary-General Amina J. Mohammed, and German Minister for Economic Cooperation and Development Svenja Schulze are approaching education through a new lens, connecting humanitarian, development, and peacebuilding aid interventions.
Number 3. Whole-of-child solutions
A child who is hungry or traumatized by the unspeakable violence they have witnessed will most likely struggle to achieve quality learning outcomes. No matter how well-trained a teacher is, or how well-equipped a classroom is, if a girl skips classes each month during her periods for a lack of sanitary products or of adequate sanitation facilities at the school, or if she dares not go to school for fear of harassment and kidnapping – we are failing her.
Delivering education to children and adolescents living in crisis settings goes beyond providing classrooms and textbooks. We must create the enabling environments and policies needed to support the overall wellbeing of a child – including educational, psychological, socio-emotional needs, health, nutrition, and protection – and ensure that gender equality and disability inclusion are at the core of our responses.
Only by working collectively will we have the breadth of expertise and the operational outreach to support these multiple facets of a child's or adolescent's needs. Only then will we unlock the power of education for these girls and boys to achieve their potentials and thrive.
Our place in history
We are living in one of history's inflection points.
Seas are rising and threatening human existence, and millions of children are being denied their inherent right to an education, as a consequence of conflict, abject poverty and climate-induced disasters, which displace families and entire communities, erode infrastructure and brain-drain a country. In two years, a virus has taken over 5 million lives, disrupted global commerce, and impacted the lives of people around the world.
Education is the very bedrock that can steer our efforts to safeguard our humanity. The clock is ticking, and there will be no other chance. Now is the time to define the future of our existence on earth to deliver on our global promises for a better, more stable, just and prosperous world.
In the final analysis, leaders driven by humanity rather than power see things from afar and within. And so, they recognize the relation between themselves, the world, and universal values and human rights.
In honor of the rights of the 128 million children and youth whose education has been disrupted in their young lives due to conflict, forced displacement and climate-disasters, I call on all of you – not only to define – but to direct their and our future.
The Social Innovators of the Year 2022
The Schwab Foundation for Social Entrepreneurship announced today 15 awardees for social innovation in 2022.
From a Brazilian entrepreneur using hip-hop to turn Favela youth away from crime, a Dutch nurse revolutionizing home healthcare and a park ranger turned tech founder using Minecraft to revive Australia's Indigenous culture, the 2022 Social Innovators of the Year includes a list of outstanding founders and chief executive officers, multinational and regional business leaders, government leaders and recognized experts.
The awardees were selected by Schwab Foundation Board members, including Helle Thorning-Schmidt, Prime Minister of Denmark (2011-2015), and social innovation expert Johanna Mair, Professor of Organization, Strategy and Leadership at the Hertie School of Governance in Germany, and H.M. Queen Mathilde of Belgium, Honorary Board Member, in recognition of their innovative approach and potential for global impact.
"The Social Innovators of the Year 2022 represent a new ecosystem of leaders who are driving change and shifting organizations and systems towards a more just, inclusive, sustainable future," said Hilde Schwab, Co-Founder and Chairperson of the Schwab Foundation for Social Entrepreneurship.
The Schwab Foundation's unique community of social innovators dates back more than two decades to 1998 when Hilde Schwab, together with her husband Klaus Schwab, Founder and Executive Chairman of the World Economic Forum, created the foundation to support a new model for social change, combining often-overlooked values of mission, compassion and dedication with the best business principles on the planet to serve the most disadvantaged people on earth and build a better society.
Today, the foundation has a thriving community of 400 global social entrepreneurs that have impacted the lives of 722 million people in 190 countries. They offer access to healthcare, education, housing, finance, digital skills and advocacy networks resulting in job creation economic opportunity, improved health and stability.
To help the social enterprise sector increase its reach in response to the COVID-19 pandemic, the Schwab Foundation established the COVID Response Alliance for Social Entrepreneurs early 2020, representing 90+ members and an estimated 100,000 entrepreneurs as the largest collaborative in the sector.
"This year's Schwab Foundation Awardees demonstrate that through values-based approaches centring on inclusivity, collaboration, relationships of trust and long-term sustainability, we have proven ways of changing institutions and mindsets, and disrupting traditional ways of working that hold systemic barriers in place," said François Bonnici, Director of the Schwab Foundation for Social Entrepreneurship.
The 2022 Schwab Foundation Awards are hosted in a long-term partnership with the Motsepe Foundation, founded on the philosophy of "Ubuntu", the African concept of giving and caring for your neighbour and other members of your community.
"I strongly believe social entrepreneurship, combined with local innovation and technology, can create meaningful change and recovery in Africa and many developing nations. At its core it is about bringing together the best of business discipline and efficiency with the best of human and social values. We need this synergy, now more than ever," said Precious Moloi-Motsepe, Co-Chair, Motsepe Foundation and Chancellor of the University of Cape Town.
The 2022 awardees are:
Social entrepreneurs
Founders or chief executive officers who solve a social or environmental problem, with a focus on low-income, marginalized or vulnerable populations.
Ashraf Patel, Co-Founder of Pravah and ComMutiny Youth Collective (CYC), India: For almost three decades, Patel has nurtured inside-out youth leadership with collective organisations. This ecosystem has co-created the right space, context and narrative that has reached over 15 million young people.
Celso Athayde, Founder, Central Unica das Favelas (CUFA) and Chief Executive Officer, Favela Holding, Brazil: One of Brazil's best-known social entrepreneurs, Athayde founded the nation's largest social enterprise focused on favela communities, using music and sport to transform their lives.
Jos de Blok, Founder, Buurtzorg, Netherlands: de Blok is revolutionizing nursing around the world with buurtzorg, meaning neighbourhood care, which puts nurses and patients at the heart of its social enterprise model.
Kennedy Odede, Founder and Chief Executive Officer, SHOFCO (Shining Hope for Communities), Kenya: Passion, 20 cents and a soccer ball were the building blocks for Odede's social enterprise SHOFCO, which is transforming urban slums and providing economic hope.
Marlon Parker, Co-Founder, Reconstructed Living Labs (RLabs) and Rene Parker, Chief Executive Officer and Managing Director, RLabs, South Africa: Marlon and Renee Parker grew a Cape Town community project helping ex-convicts into a global social enterprise that has helped around 20 million disadvantaged people by offering tech skills, training, funding and workspaces.
Mikaela Jade, Founder and Chief Executive Officer, Indigital, Australia: From park ranger to tech founder, Jade founded Australia's first Indigenous edu-tech company using augmented and mixed realities to preserve and teach Indigenous culture and history.
Rana Dajani, Founder and Director, Taghyeer/We Love Reading, Jordan: Dajani sparked a global reading revolution, training female volunteers to read to kids. We Love Reading now operates in 56 countries, benefiting nearly half a million children.
Wenfeng Wei (Jim), Founder and Chief Executive Officer, DaddyLab, People's Republic of China: "Daddy Wei" is a social media champion for safer consumer goods. His enterprise DaddyLab is a one-stop shop for trusted product testing, consumer rights advice for families.
Corporate social intrapreneurs
Leaders within multinational or regional companies who drive the development of new products, initiatives, services or business models that address societal and environmental challenges.
Gisela Sanchez, Corporate Affairs, Marketing, Strategy and Sustainability Director, Bac International Bank and Board Member, Nutrivida, Costa Rica: Nutritional food firm Nutrivida, the brainchild of Gisela Sanchez, combats a lack of vitamins and minerals in the diet, known as hidden hunger, that affects 2 billion people.
Sam McCracken, Founder and General Manager, Nike N7, USA: A member of the Assiniboine and Sioux Tribes from the Ft Peck Indian Reservation in Montana, McCracken founded Nike N7 20 years ago with a vision of using the power of sport to promote cultural awareness. It demonstrates Nike's commitment to diversity, equity and inclusion with the Indigenous populations of North America. Today, N7 has benefited more than 500,000 Indigenous youth.
Public social intrapreneurs
Government leaders who harness the power of social innovation social entrepreneurship to create public good through policy, regulation or public initiatives.
Pradeep Kakkattil, Director of Innovation, UNAIDS, Switzerland: Kakkattil founded global platform HIEx to link innovators, governments and investors and find solutions to global healthcare problems, from COVID diagnosis to the cost of medicines.
Sanjay Pradhan, Chief Executive Officer, Open Government Partnership (OGP), Global: Pradhan has been a tireless champion of good governance and fighting corruption, leading a partnership of 78 countries, 76 local governments and thousands of civil society organizations that are working together to make governments more open and less corrupt.
Social innovation thought leaders
Recognized experts and champions shaping the evolution of social innovation.
Alberto Alemanno, Professor of Law, HEC Paris and Founder, The Good Lobby, European Union, France: Alemanno is passionate about overcoming social, economic and political inequalities. His civic start-up, The Good Lobby, kickstarted a movement for ethical and sustainable lobbying.
Adam Kahane, Director, Reos Partners, Canada: Kahane is a global leader in helping diverse teams of leaders work together, across their differences, to address their most important and intractable issues. He has facilitated breakthrough projects in more than 50 countries on climate action, racial equity, democratic governance, Indigenous rights, health, food, energy, water, education, justice and security.
Hahrie Han, Stavros Niarchos Foundation Professor of Political Science, Inaugural Director of the SNF Agora Institute, Johns Hopkins University, USA: Han is a leading academic and author on collective action and the way citizens can collaborate to solve public problems and influence policy, from immigration to voting rights.