India's constitution calls upon its citizens to imbibe the spirit of "scientific inquiry" and humanism". Oblivious of their constitutional duty, India is still wedded to dogmas. This fact is obvious from the recent calendar "invented' by the Indian Institute of Technology, Kharagpur. The calendar is intended to play to the tune of Hindutva ideologues, Bharatiya Janata party and the Rashtriya Swayamsevak Sangh (RSS).
This calendar claims that the invasion of the Aryan race is a myth. They were a "race indigenous to India".
The BJP and RSS consider the Aryans to have been indigenous to India and long opposed the dominant 'Aryan invasion' theory. The calendar disbelieves that the Aryans came along with the Vedic culture from the Central Asia. That they introduced this culture to the aboriginals, predominantly the dark -skinned Dravidian race. That the Harappa-Mohenjo-daro civilisations did not predate the Vedic era. Vedic Culture and the Indus Valley Civilisation (7000 BCE – 1500 BCE) were synonymous.
The BJP-led Union government is trying to rewrite India's history textbooks and "saffronise" education. Hindu right wing claims that the creators of the Vedas always belonged to India. Muslims and Christians are 'invader' races with respect to India, as opposed to the supposedly indigenous Aryans.
Similar myths
Museum renamed after Shiva
Yogi Adityanath often showed abhorrence to Moghul icons. He mocks the expenditure of such monuments. He vowed not to spend a penny on even Muslim graveyards, and by corollary, even mosques. India's Supreme Court y ruled that a mosque is not necessary for the Muslim mode of worship. He renamed the upcoming "Mughal Museum" in Agra after Chhatrapati Shivaji Maharaj. Yogi believes that he himself is a scion of the Maratha warriors.
Yogi says "how can Mughal be our heroes?" Thus he is up against 396 of its 1 lakh-plus villages and towns bearing the names of the Mughals. What about
Bihar with 97, Maharashtra 50, and Haryana 39 villages named after the Moghul?
About 50 percent of the villages bear standalone names such as Akbarpur, Aurangabad, Humayunpur and Babarpur. In addition, there are also syncretic names such as Akbar Nivas Khandrika and Damodarpur Shahjahan.
The most common name is Akbarpur of which there are nearly 70 across the country, followed by Aurangabad, which is the name of 63 places.
Since coming to power in 2017, Yogi has renamed several places in the state including railway junction Mughalsarai renamed as Pandit Deen Dayal Upadhyaya Nagar, Allahabad as Prayagraj, and Faizabad as Ayodhya. The renaming falls in line with the Sangh Parivar's ideological commitment to reclaiming the "original" lost glory of India in pre-Islamic times.*
Hyderabad or Bhagyanagar
Hindutva lobby, as led by Yogi, wants to rename Hyderabad as Bhagyanagar, Taj Mahal as "Ram Mahal, Krishna Mahal, or even Rashtrabhakt (patriot) Mahal". They want to rename Delhi as "Indraprastha", Lucknow as "Lakhanpur", and Victoria Palace in Kolkata as Janaki Palace
Gyanvapi mosque
A Varanasi court ordered Archeological Survey of India to conduct a survey of the Gyanvapi Mosque compound adjacent to the Kashi Vishwanath Temple to find out whether it was a "superimposition, alteration or addition or there is structural overlapping of any kind, with or over, any other religious structure".
The decision is preposterous as no evidence was produced before the court to infer that there was a prior existing temple at the site of the mosque.
Ayodhia
Even in the Ayodhya judgment, the ASI excavation was ultimately of no use. The ASI did not find proof that the Babri Masjid was built upon demolition of a temple. No evidence was produced before the court to suggest that there was a prior existing temple at the site of the mosque.
The Kashi Vishwanath Dam project
This dam is the biggest attempt at India's civilisational restoration since the rebuilding of the Somnath temple.
Why emphasis on Arthashastra by the IIT, Kharagpur?
India wants to promote teaching of Arthashastra (Chanakya) through prestigious institutes as Chanakya postulates unethical, no-holds barred wars. India trained mukti bahini so-called freedom fighters) and attacked erstwhile East Pakistan when Pakistan least expected it.
The Ramayanas and the Mahabharata wars elucidate various types of yuddha (wars). In ancient India there were three schools of war. Bhishma's school of warfare belonged to dharma yuddha (ethical or just war). Two other schools, Brihaspati and Krishna's school of warfare belonged to koota yuddha (all-out war) or maya yuddha (war by tricks or stratagems). There is too much of negative publicity about Islamic jihad (struggle). But, there is little limelight on koota yuddha in India's history.
Bhishma stressed chivalry and ruled out surprise and deception. But Brihaspati recommended that the king should attack an enemy only if the enemy's strength is one-third of his own (`Udyog Parva'). He suggested that the king should never trust the enemy or spare him, no matter how old or virtuous he may be.
Keynote of Krishna's military philosophy was `end justifies the means.' He laid great stress on deception. `Truth may often have to be sacrificed in pursuit of victory' (Karma Parva). He advocated use of force to defeat the enemy if he was superior in strength or capability (Shalya Parva). Opportunity once wasted never returns (`Shanti Parva').
Even the enlightened Hindu and the military writers believe that India's prosperity during various periods of history, for example during the Maurya and the Gupta periods, rose or fell pari passu with rise or fall of military leadership.
Since partition, the Hindu leaders have put a tab on their innate desire to expose their urge for koota yuddha with Pakistan because of political expediency. India's confidence-building measures did not contribute to the solution of the Kashmir, or Sir Creek issues. They were dilly-dallying tactics to evade a plebiscite in disputed Kashmir.
Pakistani leaders, including previous prime-ministers and prime-ministers-to-be should take off their blinkers and try to understand how India, through koota yuddha, with like minded countries, is trying to wreck Pakistan's economy and country.
Concluding remarks
Obviously India wants to erase non-Hindu history. It wants to glorify Hindu warriors to prepare India for a war against its neighbours
"Haqeeqi Azaadi" or "Political Invasion"?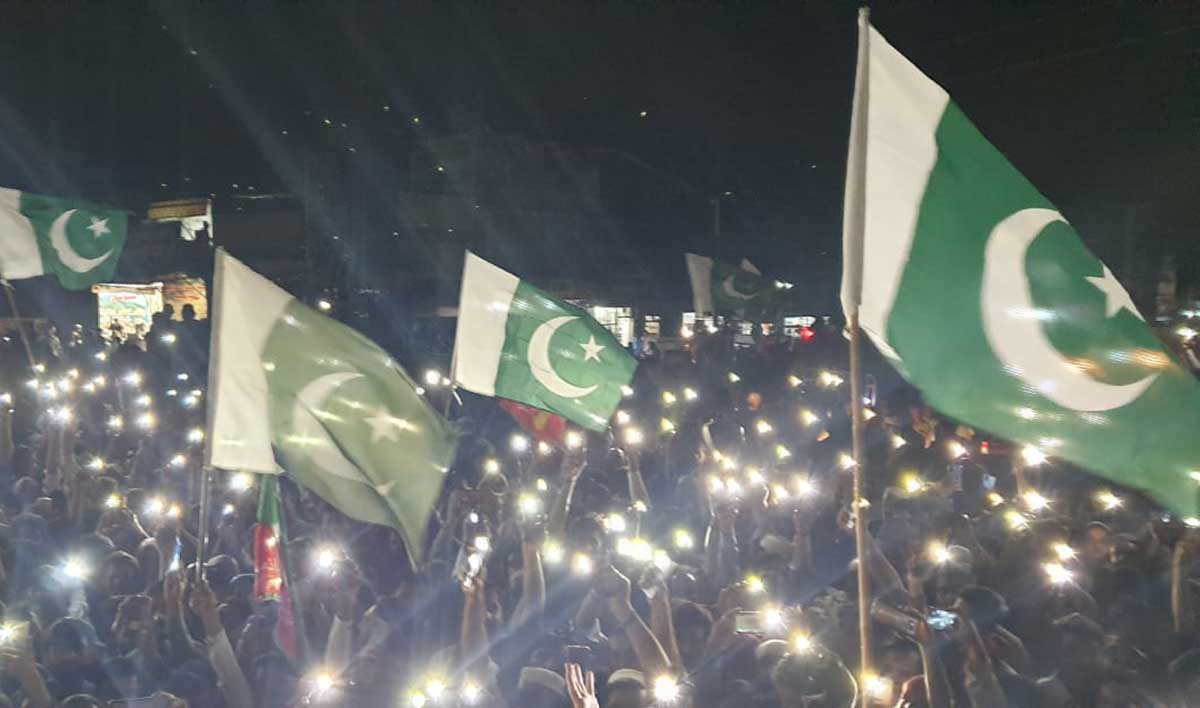 You call it a "Long March" or an "Azaadi March" or a "Haqeeqi Azaadi March" and lastly according to some people "Political invasion of the capital"; whatever attempt it may be, the impact of this "Long March" will not be "Short" at all. Seems like history is repeating. Yesterday, it was PTI, later it was TLP, then JUIF, PDM & now again PTI. This reminds us about a Supreme Court's historic judgment on Faizabad Sit in by Supreme Court, which is quite relevant again in these crucial times. The historic judgment of Supreme Court on Suo moto quotes that "The leaders of the dharna intimidated, hurled threats, abused, provoked and promoted hatred. The media provided unabated coverage. Inflammatory speeches were delivered by irresponsible politicians. Some unscrupulous talk-show hosts incited and provoked citizens." Isn't the situation once again similar? Doesn't it seem like history is repeating? Few analysts consider it to be a worst kind of situation.
Supreme Court writes in its judgment that "the freedom of speech and expression and of the press are fundamental right. However, these rights cannot be used to denigrate or undermine the glory of Islam, security or defence of Pakistan, friendly relations with foreign States, public order, decency or morality or in relation to contempt of court, or commission of or incitement to an offence. He categorically mentions that "PEMRA Ordinance mirrors the restrictions as set out in Article 19 of the Constitution and further prohibits broadcasts which are, "likely to create hatred among the people or is prejudicial to the maintenance of law and order or is likely to disturb public peace and tranquility." So, Supreme Court has already given clear instructions that if some event is likely to disrupt peace and tranquility, media broadcasts can be prohibited.
Insiders say that we are in a dead end and this is the most crucial time of history for Pakistan, especially when the economic fate has to be decided by IMF on 25th May when Imran khan marches on Islamabad. So let's playout the possible upcoming scenarios which political stakeholders may have to consider;
Marching towards Islamabad with huge crowds is one thing but forcing a government to dissolve assemblies with this crowd is another thing. Imran Khan very well knows this is a do or die situation for his political career as well. He knows his March will only succeed if he can force an early election.
Bringing larger mobs to Islamabad will only be fruitful if there is some kind of disruption by the present government or by the PTI itself. IK knows that a prolonged sit in without happenings in the red zone won't be impactful.
PTI leaders have been repeatedly convincing people including government employees, Army officers and police to bring their families in their Haqeeqi Azaadi March. The question which arises is that "Why IK doesn't bring own family members to join the "Jihad" or "Haqeeqi Azaadi"?
IMF has to take crucial decision on Pakistan's economic fate. Without an IMF Package, a Srilanka type scenario may arise. The decision will come on the same date as of long march, on 25th May. This is a do or die situation for Pakistan's economy. So the leaders of this March should definitely come with a futuristic economic plan and tell the masses how will they get rid of this dire economic situation.
While Srinagar Highway will be full of Marchers led by the so-called Ambassador of Kashmir, a big decision is expected to come from Srinagar about Yasin Malik. Unfortunately, it is expected that his sentencing maybe announced on 25th May as well.
The government also has limited options. They are arresting leaders of PTI. They are raiding houses in their own panic mode which will further incite the situation. The removal of fuel subsidiary has become inevitable and when it happens it will be the most unpopular decision. Rising, Inflation will cut purchasing power. Finalization of IMF program has brought them to a dead end.
The dread is in the air. 25th May is around the corner. It is Crucial. It is Do or Die for Pakistan. We must fear!!
When Politics turns Personal; The Toxic Allegations & Accusations become a Norm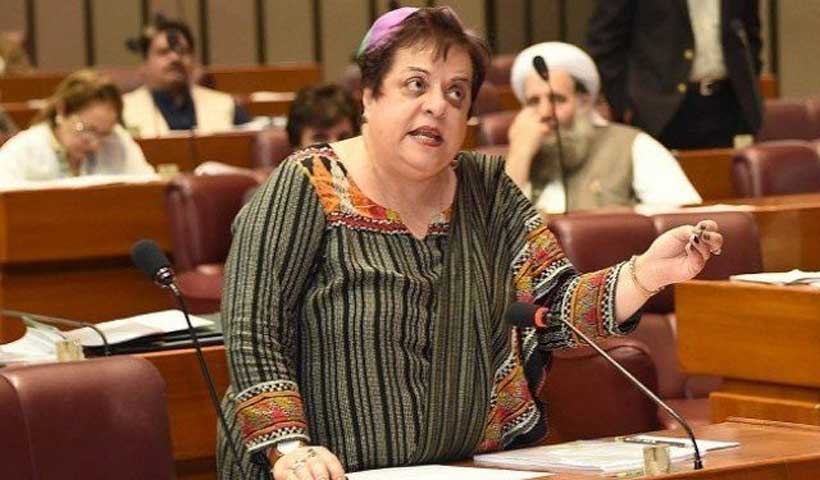 There is something happening beneath this political turmoil which is NOT looking good!!
Whenever Political landscape turns into a Personal battleground, defeats become unacceptable. These past few days are a perfect case study to see that how Political elite in Pakistan has done whatever it took it to stay in power. In this power grab scenario, there could be numerous losses including the integrity of institutions. We have unfortunately entered into a very dangerous phase, where some political stakeholders have put all stakes at risk, where they have stretched their limits beyond a constitutional limit, all to gather mass support, all to stay in power and avoid defeat. Is it a threat of losing power? Is it a double game? Is it a practical hybrid war we are fighting? Whatever it is, it doesn't seem to be good. All is at stake, all is at risk and all is toxic.
As if the political temperature was not noxious enough, Shireen Mazari Saga took place. Once again, accusations, allegations and assumptions started pouring in against the state institutions. Soon after her arrest, her daughter, a lawyer herself Imaan Zainab Mazari alleged that her mother was beaten by male police officers during the arrest. But few minutes later, a video clip surfaced that showed clearly that her mother was arrested by Female Police officers in broad daylight and as per the law. Lie number 1 of the daughter stood exposed. Within moments, without any cogent evidence the lady, known for many controversies in the past targeted state institution for such an act, although the anti-corruption already had taken responsibility of her arrest.
Abuse of power can never be tolerated, regardless of who it targets or from where it emanates. This mantra is true and everyone has an equal belief on it but let's take a deep dive to see that how politics turned dirty in this case, how blame game took place and how this entire episode was used as a tool to churn propaganda against Army leadership and Armed Forces.
1. The anti-corruption police had arrested Shireen Mazari and she herself accepted that Prime Minister and Interior minister were responsible for my arrest. But the mother daughter nexus brazenly started blaming institutions without any solid evidence. Shouldn't there be an inquiry on this too?
2. PTI was always of the opinion that why courts were opened mid night to send IK packing while he wasn't listening to anyone however when same court gave a verdict in favor of PTI ex minister, late night, it was celebrated and much appreciated by Shireen Mazari & IK who have been spearheading anti judicial tirade until recently. Isn't it blatant hypocrisy? Judicial inquiry has been ordered by the Court which is a positive sign, but the serious allegations which Mazari nexus have raised must also be inquired during this newly formed judicial inquiry. Should the Judiciary not question them on hurling these baseless allegations?
3. The present government, whose Police itself arrested Shireen Mazari disowned this attempt. Attorney General displayed his ignorance about the matter in front of the court. So, somehow the government created this impression in the public eye that they are not to be blamed for the arrest of Shireen Mazari. Was it a double game? Or a deliberate effort to discredit institutions?
Pakistan is already facing serious economic downfall, political uncertainty and civil strife. PTI has also announced Long March to Islamabad on 25th May which is likely to further exacerbate already fragile political and economic instability. It has become quite evident now for achieving petty political ends, our political elite has no serious resolve to address the crisis confronting the country. Country is being deliberately pushed to limits of economic and political dead end. The political immaturity and lack of vision to handle the crisis situation is also hurting the repute of institutions amidst internal political wrangling. If political leadership doesn't come to grips of the critical situation prevailing which is likely to aggravate further in coming days, people of Pakistan in particular and the country in general are likely to suffer unprecedented damage. Political elite must put its acts together and steer the country out of prevalent political and economic crisis by showing sagacity and political wisdom until it's too late.
Accusations to Acknowledgement: The Battle of Article 63 A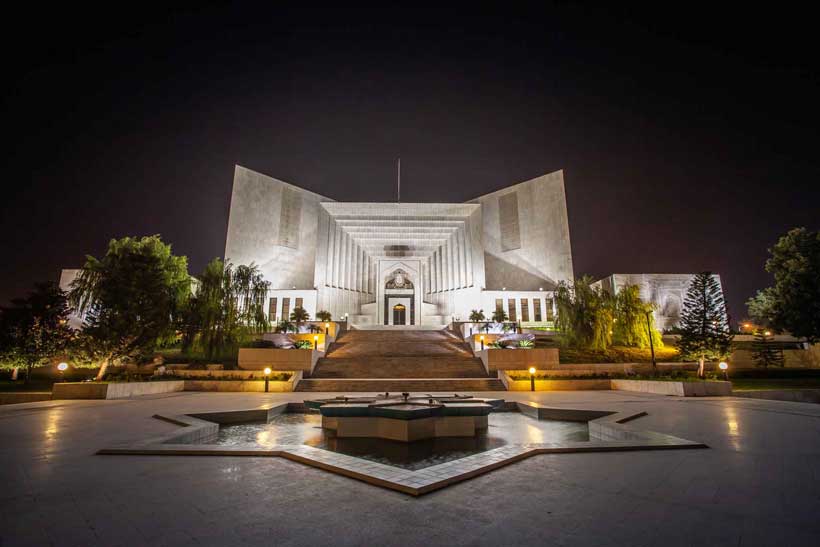 The weather is heating up. As the May is ending, Political temperatures are soaring. The fate regarding the country's political and economic stability will be measured in the upcoming days. Earlier, PDM built momentum by taking on institutions. Maryam Nawaz raised the temperature by targeting key personalities and institutions. Allegations were bursting against the institutions in all dimensions. Today, we witness reversal of roles. Accusations have been outflowing in every Jalsa by PTI. But now suddenly, the "accusations" turned into "acknowledgment". "Complaints" started transforming into "Compliments". Is it the change of narrative? Is it another U-turn? Or is it the restoration of confidence in the institutions? Where will this chaos end?
The Supreme Court's "decision" or as they say "opinion" or "binding" on Article 63 A has raised some pertinent questions on the status of CM Punjab election? In the interpretation of Article 63 A of the constitution, the Supreme court categorically condemns the practice of horse trading by calling it "a cancer afflicting the body politic". Supreme Court in its decision of 3-2 rejected the vote count of these dissident members against the party directives. So the future of the Chief Executive of Punjab is now under threat because it is contrary to what happened in National Assembly. The political instability continues and the situation is messy.
In light of this verdict, Hamza has a support of 172 MPAs in Punjab assembly but at the same time, he also has 4 dissenting members which draws the figure to 168. Now further moving ahead, PTI and alliance also has a collective figure of 168 votes minus 21 dissenting members. The situation here in Punjab is way too complex now. A support of 186 members is required for a clear majority in Punjab assembly to formulate a government. This current Punjab government can either fall through a governor led vote of no confidence or a Supreme court order. The governor even has a right to dissolve the assembly with his discretionary powers according to Article 112 (2) of the constitution. Supreme Court has already made its decision on cross voting against Party fiat. Now legal experts are interpreting the decision in their own dictionaries. What will happen in Punjab? What will happen on the federal level? Will there be an election call? If so, what will be the care taker setup? Will there be a fresh mandate? Who will make the hard economic decisions? Lot needs to be answered in these crucial times.
From "My judges disappointed me" to "Thankyou Supreme Court", a lot has happened and a lot is ready to take place. Islamabad is full of gossips, interpretations, whispers and predictions these days. There is something seething under this political turmoil. The Red zone is under a lot of pressure whether politically or economically. Pre – Elections, Elections and then Post elections, we have a lot of consequences of a lot of hard decisions. But hard decisions need to be taken. Question is who is ready to make the hard choices? Be Afraid!!