Authors: Ash Narain Roy and Aishwarya Parihar
Introduction
First the Latin American and later the Indian writers stormed the global literary scene and became a vibrant part of the American and European literary tradition across major genres. So much so that when Nigerian novelist Chimamanda Ngozi Adichie was struggling to get her first novel, Purple Hibiscus, published, she was told, says journalist Felicia R. Lee, "if only you were Indian." In recent decades, a significant number of black writers have made a splash on the world literary scene. Their books are on best sellers lists and they are winning top prizes. In October 2021, Tanzanian novelist Abdularazak Gurnah won the prestigious Nobel Prize in Literature while novelist Tsitsi Dangarembga from Zimbabwe got the Peace Prize of the German Book Trade.
The global recognition of African writers is not a flash in the pan. African novelists seem to have made a habit of winning top prizes. What accounts for the tide turning for African writers? Can we discern a trend?
All writing is essentially autobiographical and motivated by a desire for self-creation. "Everybody has a story", says Isabel Allende, and "all stories are interesting if they are told in the right tone." African writers seem to have found the right tone. They have found a formula to communicate their stories well before they are perhaps understood. Their felicity to take themselves back to their past perhaps explains the rise of African writers on the world horizon.
As Maya Angelou writes, "there is no greater agony than bearing an untold story inside you." Repressed memories are today finding outlets as perhaps never before. Pain and trauma have become a repertoire of compelling literature. More so in the case of black novelists. They have several voices in their head and thoughts which are nourished on contradictions of straddling the two worlds.
Writing is a recovery process. You recover your lost memories but also your lost world. Through writing you recover from loss, pain, separation, bereavement, betrayal, abandonment and trauma. American writer Joyce Carol Oates calls fiction a mask that you can wear to get closer to a truth. Mexican writer Octavio Paz says silence and appearance have historically been crucial tools for survival. The habits of keeping silent and maintaining appearance are at the centre of Latin American soul. Paz describes this attitude as a "smiling mask." Perhaps it is equally true of Africa.
Writing is a liberating process to take something that has happened in real life. But you also change your relationship to the past. As a writer you become your own healer, often seeking solace in your own writing. You may call a writer a wounded healer. It is our wounds that enable us to be compassionate with the wounds of others. Writing heals both heart and soul.
Like shamans, writers and poets wield power with words. Ancient Celtic storytellers were essentially both shamans and storytellers. German poet and fiction writer Ludwig Tieck describes Shakespeare as "the consummate shaman" who initiated spectacles through his "eccentric character into a magical worldview with various English esoteric orders." Like a shaman, a writer acts as a guide to the crisis of others. Poets, like shamans, become singers calling us to hear the hidden meanings wrapped in their poems.
To discuss some of the questions and assumptions raised above, this article endeavours to examine the trends in modern literature and, more specifically, the rise of African literature. An effort is made to analyze the works of some of the most prominently recognized African writers. The focus is primarily on the writers whose critically acclaimed works in the period from 2017 to 2021 have taken the literary world by storm. The article covers the Booker and International Booker prize shortlists and winners and the Nobel Prize for Literature winners.
While this time frame is chosen to reflect the recent trends in modern literature, the award categories are chosen based on their international acclaim and popularity, the international scope of the shortlists and their relative diversity. The sample size is not expansive as the focus is on more in-depth qualitative assessment. A careful review of the sample reveals literature emerging from authors with personal background and origins in: Asia, Africa, Latin America, the Middle East along with a continuing strong representation in Europe and North America as well. The article however only zooms in on some of the prominent authors with African background and origins and their respective works. Finally, this article is an attempt to underline prominently emerging themes in the literature of these selected authors of African origins and their own histories and thought processes that inspire their dialogues.
Damon Galgut
Born and brought up in Pretoria, South Africa, Damon Galgut is a novelist and a playwright, who wrote his first novel at the age of 17. His most recent book The Promise recently won the 2021 Booker prize based on what judges called a "spectacular demonstration of how the novel can make us see and think afresh"[i].
The novel spans four funerals over four decades: this duration includes the apartheid period along with the election of Nelson Mandela followed by the corruption years in the post-segregation era. In his own words, Galgut calls it "the four acts of a play". The said promise is essentially that of a dying matriarch of a privileged white family- The Swarts, to their black domestic employee Salome. She wishes to grant the ownership of Salome's home that is on the Swarts' land, back to her as a gesture to reciprocate her devoted service. The story interweaves intricate historical details afflicting the characters and brings out the themes of poverty, racism, settler-colonialism and associated identities.
Galgut explains the dynamic between the Swarts family and Salome as the testament to "the white South African psyche" which he states is "not very perceptive about Black citizens" and this psyche was employed to essentially justify how the Black South Africans were suppressed for more than three centuries. Galgut expresses how writing this book was a means to "exorcize" some elements of how he was brought up, "Pretoria in the 1960s, 70s and 80s was not a great place for anyone to grow up in, even by South African standards. It was very much the nerve centre of the whole apartheid machine and it had a correspondingly conservative Christian mindset, along with a kind of underlying violence that was very memorable."[ii]
Galgut's winner The Promise brings to the forefront the complex layered history of South Africa, weighing in the discussion around the tumultuous times of not only apartheid but also of a transitional post-apartheid society. Galgut's personal aspiration through his works "is to reach through the politics to what lies beneath – the currents of power that play out either on a large scale (nationally) or on the tiny scale of two individuals in a room".[iii] His other semi-autobiographical narratives such as "The Lover", "The Follower" and "The Guardian" aided him in pondering upon the constructed concept of borders and the modern realities attached to it. While he appears as a cosmopolitan traveller with access to certain socio-economic currencies that allow to cross these borders, he is also more constrained with a South African passport than several of his fellows from the first world.
"Everything at times of transition takes on a symbolic weight and power. But this too is why he travels. The world you're moving through flows into another one side, nothing stays divided anymore, this stands for that, weather for mood, landscape for feeling, everything turns into metaphor. The border is a line on a map, but also drawn inside himself somewhere." (The Lover, 23–24)
Galgut's The Imposter at some point critiques the literary practice in South Africa itself in a sense of acute self-awareness and sparks the discussion around the changing landscape of South African literature and authorship. Michael Chapman defines the more current era of local South African literary practice through the term "post post-apartheid" considering the changes that have taken place over the last decade. Chapman recognizes a clear shift in this presently "post-transitional" era of South African writing which is not completely submerged in the questions of ethics with respect to race and cultural differences, with writers expanding into other thematic liberties and diversifying aesthetic choices. This is also characterized by recognizing the literary freedoms beyond protesting apartheid as also noted by Ellen Boehmer that "..freedom has made cultural daring more possible."
Nadifa Mohammed
British-Somali author Nadifa Mohammed's third book The Fortune Men is a fictional recreation of the real-life account of Mahmood Mattan, wrongfully executed in Wales because of grave injustices at the hands of police. The book earned her critical acclaim as well as a shortlist spot in the Booker prize 2021. In the real incident, Mattan was accused of murdering a shopkeeper, he was later found guilty in the trial and hanged at the Cardiff prison in 1952 when he was in his late 20s.[iv] This case is regarded as a symbol of historic miscarriage of justice as it was later discovered that the police had paid the lead witness to testify against him. Mattan was arrested and convicted in a matter of hours after the murders, despite the availability of a verified alibi. The subsequent decades-long campaigning by Mattan's family resulted in his exoneration posthumously about 46 years later in 1998. Albeit set in a different time, the novel is freshly relevant in the face of the contemporary Black Lives Matter movement.
Nadifa Mohamed was born in Hargesia, Somalia but grew up in England as her family moved to England when she was four as in her words her father recognized that "Somalia was sinking deeper".[v] Having left right before the civil war broke out in Somalia, Mohammed explains being in "the middle zone between being an immigrant and a refugee".
It is evident that her works are influenced by the stories and understandings of her father's and her families' realities and of their homeland Somalia at that point of time and a cathartic act of processing these realities in form of writing. Her first works are "Black Mamba Boy"—an account of her father's journey from East Africa to Europe in the 1930s-40s and "Orchard of Lost Souls"—about Somalia at the edge of civil war and the lives of three women in that setting.[vi]
Jaques Chevrier— a French literary theorist coins the term migritude to denote the new body of emerging African literature, he formulates that immigration is a prominent theme in the present-day African literature. Migritude literature critically engages with the themes around diaspora and movement in the epoch of global capitalism, thus offering different perspectives to these.[vii] Much like Nadifa Mohammed, younger authors are in touch with previous generations of black radical tradition. In this context, migritude literature interweaves the nuances of postcoloniality, globalization, racism and modernity through the investigation of the trope of movement and everything it entails, such as displacement, departure, identity and belonging.
"Their faces were passports inscribed with the stamps of many places but in their countenances was something ancient, the variety of those who went wandering and peopled the earth." (Black Mamba Boy, 305)
Cameroonian philosopher Mbembe argues mobility and distinct kind of circulation to be amongst the prime attributes of Africa arising from the continent's historical and cultural experiences. He further ascertains that Africa was never a closed continent- "but always a continent on the move".
Mohammed's Black Mamba Boy (2010) is partially biographical in nature of her father's journey, and records the journey of a young boy Jama in search of his father, across the Horn of Africa, the Middle East and Europe. Although Jama's wandering is what also propels the novel forward, it is ironically what creates obstacles, through the idea of borders that concretizes via the necessity of passports and papers and other such colonial infrastructures. A lack of these derail him— all of this is engaged through the trope of movement.
"Crowds were walking toward the station, where uniformed policemen stopped and searched them. Jama had never needed identification before, he had no paper saying who he was and where he belonged, but from now on, his abtiris would not be enough to prove his identity. In this society you were a nobody unless you had been anointed with a stamp by a bureaucrat." (Black Mamba Boy, 284)
Nadifa Mohamed's migritude literature bridges the themes from colonial pasts, everlasting consequences of it and how they take shape and still remain relevant in the present day.
Mohamed expresses "I don't get my politics from critical theories, I get them from my own lived experience as a woman, as a Black woman, as a Muslim, Black woman. All of these things make me very attuned to power and where it lies, and where it doesn't lie."
David Diop
David Diop comes from a dual culture as a Franco-Senegalese, he was born in France and raised in Dakar, Senegal.[viii] His novel At Night All Blood is Black won the 2021 International Booker prize. Diop brings to the fore— the African soldier on the front lines, the protagonist from the silenced history in WWI literature.[ix] In the first World War, the French government listed about 200,000 soldiers from its vast colonial empire, including Senegal. These recruitments were not always voluntary and Diop brings to surface the grim thought behind the experiences of numerous West African soldiers, who either died or had their entire lives uprooted fighting someone else's war. Even though, the colonial troops were already established at the end of 1800s, in the post- war years the contribution of African soldiers is rarely commemorated[x] or discussed in French curriculums and public discourses.[xi] Santanu Das has emphasized reassessing the commemorative practices of the war in order to challenge the 'the colour of war memory'.
The story is narrated by a 20-year-old Alfa Ndiaye who hails from a rural village in Senegal, he becomes the narrator and the story. Alfa watches his childhood friend, his "more-than-brother" dying in the battlefield, begging Alfa to end his suffering faster by slitting his throat. Alfa is unable to perform the mercy killing due to the values of his ancestors that prohibit it. As he carries the body of his dear friend across the field, he is filled with immense guilt and trauma, and thus begins his slow and gruesome descent into madness. Alfa designs a ritual, in his mind to make amendments for what he couldn't do for his friend. At night he sneaks into the enemy camp and brutally injures the enemy in a similar fashion as his dear friend was and then "cleanly" slits their throats as mercy in no-man's-land. As a memento, he severs a hand off of each kill and stores it.
Albeit celebrated at first by his fellow soldiers for this "brave" act, they later start becoming afraid of him and subsequently Captain Armand forbids him from indulging in the hand-severing.
"You will content yourself with killing them, not mutilating them," Armand orders without a hint of irony. "The civilities of war forbid it." (At Night All Blood is Black, 59)
Diop uses brilliant and shocking imagery to imply the destruction caused by colonialism and the wars that were forced upon so many and the horrors which didn't just uproot whole societies but humanity itself.
"It's the war that's savage, not the soldiers," Diop says.[xii]
Diop talks about how "the other"—the African, or Asian were portrayed during the war and reading into such sources of information. The predominant image of the West African infantrymen as mythologized for propaganda that pervaded France during WWI was characterized by the following traits: bloodthirsty, ruthless, prone to brutal attacks albeit submissive.
He explains "France provided a machete as part of African troops' uniform – they were the only soldiers to be given that particular weapon.
On the other side, I saw caricatures in a 1916 Berlin paper of an African rifleman with skulls hanging from a belt round his waist, a savage rictus grin, and a sort of joy in his eyes that he was going to kill the enemy."
This understanding he uses in the narration by making the cruel irony visible, in the following lines narrated by Alfa:
"The captain told them that the enemy was afraid of savage Negroes, cannibals, Zulus, and they laughed…The captain has told them they are great warriors, so they love to get themselves killed while singing, so their madness becomes a competition…Temporary madness in war, is bravery's sister." (At night all blood is black, 14)
Through the novel, Diop challenges the dichotomy between "the savage and the civilized" and questions where the line of brutality is drawn— by who performs it and not by the nature of the act. As Alfa is baffled by the logic which determines that mutilating German corpses is criticized by the same Captain Armand who forces his own rebellious soldiers to climb out of their trench with hands tied behind their backs, to be shattered by enemy bullets.
"The captain's France needs for us to play the savage when it suits them. They need for us to be savage because the enemy is afraid of our machetes." (At Night All Blood is Black, 14-15)
Tsitsi Dangarembga
Tsitsi Dangarembga was born in 1959 and became the first Black woman from Zimbabwe to publish a novel written in English.[xiii] Her first novel Nervous Conditions was released in 1988 and is amongst BBC's 100 books that shaped the world. Dangarembga's novel This Mournable Body, shortlisted for the 2020 Booker prize is a part of the trilogy that maps Zimbawbe's history spanning the end of colonial rule, the war of independence and the period following from that where "This Mournable body" resumes. The trilogy follows the character Tambudzai Sigauke and her life in these contexts, This Mournable Body is set in post- independence period of 1990s characterized by a flux in Zimbabwe's economy.
A bitter reality of a postcolonial society is that the systems that replace the colonial rule may still enforce the vicious schemes of the colonial rule as they become evident in the case of Zimbabwe as well.[xiv] As she ultimately returns to work beside the people of her community, Tambu comes upon a profound realization "there is more war in your country's way of peace than any of you had expected."
Dangarembga was arrested in July 2020 for participating in an anti-corruption protest in Harare on the alleged grounds of inciting public violence. "That is the tragedy of Zimbabwean life: that life, the whole greatness of human experience, is really curtailed because of the political microcosm." She critically voices the lack of freedom of speech and expression in Zimbabwe and the crackdown by the authorities that follows due to the expression of different opinions.
"We have a joke in Zimbabwe: There is freedom of expression, but there is no freedom after expression."[xv] She explains that a compelling reason of lack of freedom expression is because certain groups of people are withheld from having resources, access to books being one of those. Therefore, the subsequently collapsing publishing industry results in people reading lesser than ever. "From time to time you will find that NGOs will publish a book. It might be fiction, it might be nonfiction but it is always within the context of the development narrative that casts Africa as a problem: "Africa is undeveloped." Therefore, it has this problem, which we have to tackle in this story."
Dangarembga was awarded with the Peace Prize of the German Book Trade in October 2021. She is recognized amongst the most important filmmakers in Zimbabwe and through her films, she creates awareness regarding substantial subjects such as AIDS and violence against women.
African women from the South, in literature, exemplify resistance against political disenfranchisement and suppression in African society of colonial and neocolonial era.[xvi]
Dangarembga's works explore the themes of ruthlessness of imperialism, the worth of attainment of western education and how it impacts and often alienates the African, the suppression of women in relation with patriarchy and the experience of colonization maintains as a predominant theme.[xvii]
Dangarembga's trilogy follows what might be an experience for several African women burdened with the dual oppression of colonization as well as patriarchy. The title of the first novel of the trilogy Nervous Conditions therefore becomes an apt metaphor for the conditions of many African women and the psychological intensity (or nervousness) of being subjected to the twofold weight of patriarchal oppression heightened by the colonial experience. Talking about the "multiple oppressions" that women of Zimbabwe face:
"If you have to wash the children or do the laundry or if you are looking after an elderly relative because there is no provision for them, this works functionally to make sure that women's energy does not manifest in expression but really in drudgery, dealing with drudgery."
Abdulrazak Gurnah
"I am a refugee, an asylum-seeker. These are not simple words, even if habit of hearing them makes them seem so. It is a familiar minor climax in our stories, leaving what we know and arriving in strange places, carrying little bits of jumbled luggage and suppressing secret and garbled ambitions." (By the sea, 4)
Abdulrazak Gurnah was born in 1948 in Zanzibar, an archipelago off the coast of east Africa, now Tanzania. He moved to England in the 1960s, in attempts to escape the ensuing civil unrest in Zanzibar and sustained hostilities directed towards the Arab population, and in hopes of pursuing a university education in England.[xviii] Relocation to England from Zanzibar is something he has in common with several of his protagonists. The violence against the Arab population, instigated by radical nationalism is a characteristic that features in his novel Memory of Departure (1987) in the duration of Zanzibar's independence.[xix] One of the most treacherous legacies of the British colonial system— The divide and rule policy contributed in the heightening of the racial divisiveness in the Zanzibari society. Talking about the Zanzibar revolution Gurnah wrote in 2001, "In the shambles and persecutions that followed, a vindictive terror ruled our lives."[xx] He was a Professor in Postcolonial literature before his recent retirement, his first book Memory of Departure came out in 1987 and his writing career spans over a period of three decades. He recently won arguably the most prestigious prize in literature—the Nobel prize in 2021 for "his uncompromising and compassionate penetration of the effects of colonialism and the fate of the refugee in the gulf between cultures and continents".[xxi]
Gurnah explains his venture into writing and that a it was not a conscious act, ""Writing [came] out of the situation that I was in, which was poverty, homesickness, being unskilled, uneducated."
Gurnah's 2001 novel By the Sea is set between Zanzibar and Britain and has primary themes of displacement and unbelonging in postcolonial Africa. His narrative identifies how displacement becomes a link, albeit traumatic, between the past and present in a postcolonial context. Drawing from his personal history, Gurnah explores the representation of the free/unfree dichotomies.
As the displaced subject in By the Sea, Saleh's account does not mull over the past events as such but rather the traumatic revisiting of the past forced through imprisonment and exile.
"So then these are the events that befell. Many of them are difficult to speak of without drama, and some of them fill me with anguish, but I crave to utter them, to display them as judgements of my time and of the puniness of our duplicitous lives." (By The Sea, 112)
The novel offers multiple viewpoints along with contradictory accounts of the truth purposefully to demonstrate how the memory also deceives.
Gurnah speaks of the British migrant experience and his subjects who reside often in two cultural spaces make sense of the realities old and new through taking on emotional and philosophical journeys. In the lives of Gurnah's characters, history is a looming presence but his narration fills the gaps of history itself, which is that he profoundly weaves with history the lived experiences. A prominent character of Gurnah's writing is the embedding of places into people. He does not characterize people by their physical attributes but though the exploration of geographical spaces they have lived in, the person and place coalesce for a greater sense of human experience.
The central protagonist of the novel Memory of Departure is Hassan, an Arab teenager from Kenge and his coming-of-age story amidst the hostile socio-political transformations in Zanzibar, with an acute racial consciousness shaping the narrative. The two key themes of his novel are evidently "memory" and "departure", the novel finds its grounding through the "memory"— a recurring recreation and revisiting of the past to gain a sense of self. "The departure, however, intensifies the attachment."[xxii]
Gurnah admits that displacement is a subject of his fascination, one which isn't getting any less relevant. "This is a very big story of our times, of people having to reconstruct and remake their lives away from their places of origin. What do they remember? And how do they cope with what they remember?" He remembers the time of his one entry and the hostile reception in Britain in 60s. While the overt racism which was much more prevalent then, has reduced, the response to migration remains a worrisome subject still. In this sense, he questions the progress and the illusory advancements made from then to now.
Conclusion
The works of African writers have a dazzling range and rigour. These are elegant, pacey and gripping. However, weaving disparate strands together into a pattern is a challenging task. Writing is a mirror held up to life. It is also an outlet and an escape from the rudderless, ordinary existence and banality of life. It is African writers' profound sense of empathy and an act of imagination which is receiving international recognition.
In recent decades, African writers have got extensive exposure to the west. They continue to be torn between the two worlds, but they don't suffer from the complex that the only way to re-join the universe is to die. They are as practical, analytical and sophisticated as their western counterparts. Where they excel is in their narratives about the loss of community, customs, rituals, values and sanctions that give meaning to life.
As Iranian-American writer Azar Nafisi writes, stories "link us to our past, provide us with critical insight into the present and enable us to envision our lives not just as they are but as they should be or might become." Home, sense of loss and hurt never go away. As Norwegian singer-song writer Astrid S sings, "Hurts So Good/When it hurts but it hurts so good."
Ash Narain Roy is Director, Institute of Social Sciences, Delhi
*Aishwarya Parihar is a Global Studies Masters student, studying under the Erasmus Mundus scholarship having studied at Leipzig University and currently at the University of Vienna.
Endnotes
---
[i]Barry, Eloise. "Damon Galgut on the Promise and Winning The Booker Prize." Time. Time, November 5, 2021. https://time.com/6114441/damon-galgut-booker-prize-the-promise/.
[ii]"Damon Galgut: 'the Booker Pulls a Nasty Little Trick on You'." The Guardian. Guardian News and Media, September 4, 2021. https://www.theguardian.com/books/2021/sep/04/damon-galgut-the-booker-pulls-a-nasty-little-trick-on-you.
[iii] Kostelac, Sofia. "'Imposter, Lover and Guardian': Damon Galgut and Authorship in 'Post-Transition' South Africa." English Studies in Africa 53, no. 1 (2010): 53-61. https://doi.org/10.1080/00138398.2010.488339.
[iv]"The Fortune Men by Nadifa Mohamed Review – a Miscarriage of Justice Revisited." The Guardian. Guardian News and Media, May 25, 2021. https://www.theguardian.com/books/2021/may/25/the-fortune-men-by-nadifa-mohamed-review-a-miscarriage-of-justice-revisited.
[v] "Nadifa Mohamed: 'Modern-Day Britain Is Intense'." The Guardian. Guardian News and Media, October 9, 2021. https://www.theguardian.com/books/2021/oct/09/nadifa-mohamed-modern-day-britain-is-intense.
[vi] Abdul, Geneva. "Writing about a Past Injustice Helped Her See What Has and Hasn't Changed." The New York Times. The New York Times, October 20, 2021. https://www.nytimes.com/2021/10/20/books/nadifa-mohamed-fortune-men.html.
[vii] Foster, Christopher Ian. "Home to Hargeisa: Migritude, Pan-Africanism, and the Politics of Movement from Banjo to Black Mamba Boy." Ufahamu: A Journal of African Studies 38, no. 2 (2015). https://doi.org/10.5070/f7382025975.
[viii] Cappelle, Laura. "He Is Senegalese and French, with Nothing to Reconcile." The New York Times. The New York Times, May 30, 2021. https://www.nytimes.com/2021/05/30/books/david-diop-at-night-all-blood-is-black.html.
[ix] Stevens, Jessi Jezewska. "In the Trenches with the Colonizer." Foreign Policy, November 21, 2020. https://foreignpolicy.com/2020/11/21/trenches-colonizer-world-war-i-france-senegal-review-david-diop-night-all-blood-is-black/.
[x] Branach-Kallas, Anna. "Tirailleurs Sénégalais, Savagery, and War Trauma in at Night All Blood Is Black by David Diop." Journal of War & Culture Studies, 2021, 1–16. https://doi.org/10.1080/17526272.2021.1891674.
[xi] Caroline D. Laurent Postdoctoral fellow. "David Diop: His Haunting Account of a Senegalese Soldier That Won The Booker Prize." The Conversation, November 10, 2021. https://theconversation.com/david-diop-his-haunting-account-of-a-senegalese-soldier-that-won-the-booker-prize-162120.
[xii] "International Booker Winner David Diop: 'It's War That's Savage, Not the Soldiers'." The Guardian. Guardian News and Media, June 18, 2021. https://www.theguardian.com/books/2021/jun/18/international-booker-winner-david-diop-its-war-thats-savage-not-the-soldiers.
[xiii] Swart, Mia. "Tsitsi Dangarembga: Life in an 'Ever-Narrowing Zimbabwe'." Arts and Culture | Al Jazeera. Al Jazeera, November 16, 2020. https://www.aljazeera.com/features/2020/11/16/qa-tsitsi-dangarembga.
[xiv] "Suffering Visible: The Ravages of Postcolonial Capitalism in Tsitsi Dangarembga's 'This Mournable Body.'" Los Angeles Review of Books, September 14, 2018. https://lareviewofbooks.org/article/suffering-visible-the-ravages-of-postcolonial-capitalism-in-tsitsi-dangarembgas-this-mournable-body/.
[xv] Deutsche Welle. "Tsitsi Dangarembga: 'Access to Books in Zimbabwe Is Very Difficult': DW: 22.10.2021." DW.COM. Accessed December 21, 2021. https://www.dw.com/en/tsitsi-dangarembga-peace-prize/a-59423526.
[xvi] Aegerter, Lindsay Pentolfe. "A Dialectic of Autonomy and Community: Tsitsi Dangarembga's Nervous Conditions." Tulsa Studies in Women's Literature 15, no. 2 (1996): 231. https://doi.org/10.2307/464133.
[xvii] Uwakweh, Pauline Ada. "Debunking Patriarchy: The Liberational Quality of Voicing in Tsitsi Dangarembga's 'Nervous Conditions.'" Research in African Literatures 26, no. 1 (1995): 75–84. http://www.jstor.org/stable/3820089.
[xviii] Boparai, Mohineet Kaur. The Fiction of Abdulrazak Gurnah: Journeys through Subalternity and Agency. Newcastle upon Tyne, UK: Cambridge Scholars Publishing, 2021.
[xix] Kharoua, Mustapha. "Abdulrazak Gurnah's By the Sea: Unbelonging and the Trauma of Imprisonment." INTERNATIONAL JOURNAL OF HUMANITIES AND CULTURAL STUDIES 3, no. 3 (December 2016): 126–41.
[xx] "'I Could Do with More Readers!' – Abdulrazak Gurnah on Winning The Nobel Prize for Literature." The Guardian. Guardian News and Media, October 11, 2021. https://www.theguardian.com/books/2021/oct/11/abdulrazak-gurnah-winning-nobel-prize-literature-zanzibar-priti-patel-racism.
[xxi] "The Nobel Prize in Literature 2021." NobelPrize.org. Accessed December 21, 2021. https://www.nobelprize.org/prizes/literature/2021/summary/.
[xxii] Banerjee, Debayan. "Nation as Setback: Re-Reading Abdulrazak Gurnah's Memory of Departure." International Journal of Research and Analytical Reviews 5, no. 3 (2018): 874–78.
West Africa: Extreme poverty rises nearly 3 per cent due to COVID-19
Extreme poverty in West Africa rose by nearly three per cent in 2020, another fallout from the COVID-19 pandemic, a UN-backed report launched on Thursday that looks at the socio-impact of the crisis has revealed.
The proportion of people living on less than $1.90 a day jumped from 2.3 per cent last year to 2.9 per cent in 2021, while the debt burden of countries increased amid slow economic recovery, shrinking fiscal space and weak resource mobilization.
More than 25 million across the region are struggling to meet their basic food needs.
Gains annihilated
The study was published by the Economic Community of West African States (ECOWAS), in partnership with the West Africa Sub-Regional Office for the UN Economic Commission for Africa (UNECA) and the World Food Programme (WFP).
Sekou Sangare, the ECOWAS Commissioner for Agriculture, Environment and Water resources, said the pandemic has, in particular, annihilated benefits gained in fighting food insecurity and malnutrition.
"Even if we are happy with the governments' response through the mitigation actions they have taken, we have to worry about the residual effects of the health and economic crisis as they are likely to continue disturbing our food systems for a long time while compromising populations access to food, due to multiple factors," he said.
The report highlights the effects of measures aimed at preventing coronavirus spread, such as border closures, movement restrictions and disruption of supply chains.
Forced to sell
These measures had an impact on income-generating activities, and on food prices in markets, with small traders, street vendors and casual workers most affected.
The deteriorating economic situation has adversely affected food security and nutrition in West Africa.
More than 25 million people are unable to meet their basic food needs, a nearly 35 per cent increase compared to 2020. People have been forced to sell their assets and livelihoods in order to get enough to eat.
The situation is most severe in those areas affected by conflict, such as the Lake Chad Basin region, the Sahel, and the Liptako-Gourma region, which borders Burkina Faso, Mali and Niger.
Strengthen social protection
The partners hope the report will encourage public and private response to address the pandemic's negative impacts on the people of West Africa.
Chris Nikoi, WFP's Regional Director for West Africa, underscored the need for immediate and concerted action.
"This report clearly shows the urgent need for Governments and partners to deliberately increase investments to strengthen and increase social protection programs, social safety-nets such as school meals, and other livelihoods-enhancing programs with particular emphasis on women and youth," he said.
The Director of the ECA's Sub-Regional Office, Ngone Diop, pointed to one of the strengths of the partnership, namely the ability to carry out an online survey which mobilized nearly 8,000 respondents.
Moreover, she said "basing our analyses on primary, first-hand data from households directly impacted by the health crisis makes it possible to offer decision-makers at the regional and national levels with relevant and better-targeted policy options."
Responding to needs
Since the outbreak of the pandemic nearly three years ago, ECOWAS and its partners have implemented several economic and financial measures to respond to the increasing needs in the region.
ECOWAS Member States, with support from WFP and other technical partners, have also expanded social protection programmes, as well as food distributions, for the most vulnerable communities.
For example, In Mali and Niger, they are supporting some 1.4 million people and helping to strengthen national social protection systems.
"WFP is committed to engage more with ECOWAS in enhancing coordination and facilitating experience sharing among countries, with the aim to ensure social protection systems in the region support food security and nutrition and provide resilience to shocks," said Mr. Nikoi.
Pragmatic Proposals to Optimize Russia's Pledged Rehabilitation of Ethiopia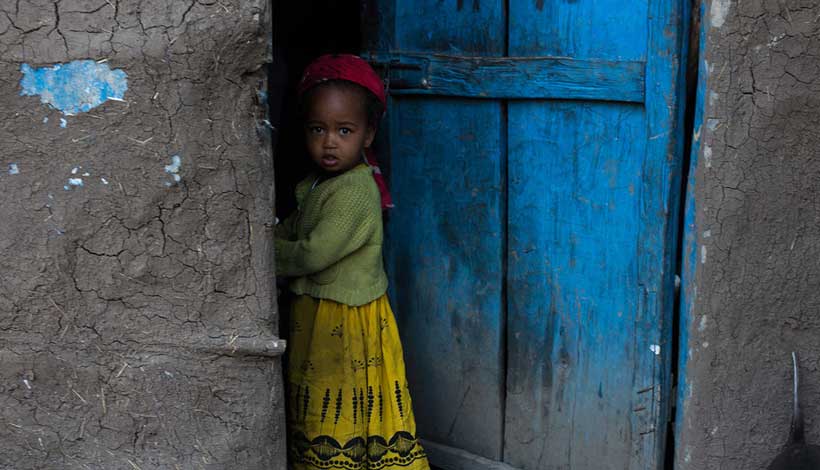 Russian Ambassador to Ethiopia Evgeny Terekhin pledged that his homeland will help rehabilitate his hosts after getting a clearer understanding of the full extent of the damage that the terrorist-designated Tigray People's Liberation Front (TPLF) inflicted on the northern part of the country throughout the course of its approximately half-year-long occupation of the Afar and Amhara Regions. China's Xinhua recently cited official Ethiopian government statistics about this which claim that the Amhara Region suffered damages upwards of approximately $5.7 billion.
According to their data, the TPLF partially or fully damaged 1,466 health facilities and vandalized water, electricity, and transport infrastructure. 1.9 million children are out of school in that region after more than 4,000 schools were damaged by the group. Over 1.8 million people were displaced from the Afar and Amhara Regions while 8.3 million there are suffering from food insecurity. The scale of this humanitarian crisis is massive and the direct result of the US-led West's Hybrid War on Ethiopia that was waged to punish the country for its balanced foreign policy between the US and China.
It's here where Russia can rely on its recent experiences in helping to rehabilitate Syria and the Central African Republic (CAR) in order to optimize its pledged rehabilitation of Ethiopian. Those two countries are much more war-torn than Ethiopia is, the latter of which only saw fighting in its northern regions instead of the entirety of its territory like the prior two did. The most urgent task is to ensure security in the liberated areas, which can be advanced by summer 2021's military cooperation agreement between Russia and Ethiopia.
This pact could potentially see Russia sharing more details of its earlier mentioned experiences in order to enhance the Ethiopian National Defense Force's (ENDF) security and stabilization operations in the northern part of the country. Syria and the CAR survived very intense Hybrid Wars that utilized cutting-edge military tactics and strategies against them similar to those that were subsequently directed against Ethiopia by the TPLF. It would help the ENDF to learn more about the challenges connected to ensuring security in areas that have been liberated from such contemporary Hybrid War forces.
The next order of business is to help the many victims of that country's humanitarian crisis. Russia's experience with assisting Syria in this respect, which suffered one of the world's worst humanitarian crises in decades, can be of use to Ethiopia. This is especially the case when it comes to aiding its internally displaced people. Their immediate needs must be met and maintained, which might require urgent support from that country's trusted partners such as Russia. Provisioning such in an effective and timely manner can also improve Russia's international reputation too, especially among Africans.
Northern Ethiopia's post-war rehabilitation must be comprehensive and sustainable. The country's Medemer philosophy — which has been translated as "coming together" – will form the basis of these efforts. Prime Minister Abiy Ahmed touched upon this in his 2019 Nobel Peace Prize speech and his book of the same name that was released earlier that year. Its English translation hasn't yet been published but Medemer was explained at length by high-level Ethiopian officials during an early 2020 US Institute of Peace panel talk and in Ethiopian writer Linda Yohannes' insightful book review.
An oversimplification of it in the economic context is that Medemer preaches the need for comprehensive, inclusive, and sustainable growth through public-private and other partnerships that bring prosperity to all of its people, which in turn strengthens socio-political relations between them. It seeks to apply positive aspects of foreign models while avoiding the bad ones. The Medemer mentality aspires to balance cooperation with competition, constantly improving itself as needed, in order to synchronize and synergize Ethiopia's natural economic advantages in people, location, and resources.
In practice, this could see Russian public and private companies partnering with Ethiopia's primarily public ones to rehabilitate the northern regions' damaged infrastructure. Since sustainable growth is one of Medemer's key concepts, the country's Russian partners could also train more laborers, social workers, teachers, and doctors throughout the course of these projects while offering scholarships to some internally displaced youth for example. In that way, Russia and Ethiopia could truly embody the Medemer spirit by literally bringing their people closer together as a result of these noble efforts.
All the while, Russia's international media flagships of RT and Sputnik should be active on the ground documenting the entire experience. The immense influence that Moscow has in shaping global perceptions can be put to positive use in exposing the foreign-backed TPLF's countless crimes against humanity in northern Ethiopia. This can powerfully counteract the US-led West's information warfare campaign against its government, which misportrays the TPLF as innocent victims of the "genocidal" ENDF, exactly as similar Russian media efforts have done in debunking Western lies against Syria.
The world wouldn't only benefit by learning more about the US-led West's lies against Ethiopia, but also in seeing how effectively Russia is working to reverse the damage that their TPLF proxies inflicted in the northern part of that country. Russia is also a victim of their information warfare campaign, which misportrays the Kremlin as a dangerous and irresponsible international actor. The truth, however, is that Russia is a peaceful and responsible international actor that has a documented track record of cleaning up the West's Hybrid War messes in Syria, the CAR, and prospectively soon even Ethiopia too.
Upon taking the lead in rehabilitating northern Ethiopia, Russia should diversify the stakeholders in that country's prosperity in coordination with its hosts. It's in Ethiopia's interests as well to receive assistance from as many responsible and trusted partners as possible. Russia can help by requesting that relevant aid and multilateral rehabilitation efforts be placed on the agenda of the proposed heads of state meeting between the Russian, Indian, and Chinese (RIC) leaders that presidential aide Yury Ushakov said was discussed for early 2022 during President Putin's latest video call with President Xi in December.
The RIC countries stood with in solidarity with Ethiopia at the United Nations in the face of the US-led West's subversive attempts to weaponize international law against it. They're strong economies in their own right, not to mention through their cooperation via BRICS and the SCO, the latter organization of which also has anti-terrorist and other security dimensions. These two multipolar platforms could potentially be used to extend economic, financial, humanitarian, and security cooperation to their Ethiopian partner to complement bilateral and trilateral efforts in this respect.
Russia's increasingly strategic ties with the United Arab Emirates (UAE) could also lead to Moscow working more closely with Abu Dhabi on related rehabilitation matters with their shared partners in Addis Ababa. Observers shouldn't forget that Crown Prince Mohammed Bin Zayed (MBZ) played a crucial role in brokering peace between Ethiopia and Eritrea in 2018. He even awarded their leaders his country's highest civil honor when they both visited the UAE that summer. Furthermore, Al Jazeera alleges that the UAE has maintained a humanitarian (and possibly even military) air bridge to Ethiopia.
Regardless of whether or not the military aspect of this reported bridge is true or not, there's no denying that the UAE has emerged as a major stakeholder in Ethiopia's success. It deposited $1 billion in Ethiopia's central bank in summer 2018 as part of its $3 billion aid and investment pledge at the time. The UAE also plans to build an Eritrean-Ethiopian oil pipeline in order to help the latter export its newly tapped reserves in the southeast. Additionally, DP World signed a memorandum with Ethiopia in May 2021 to build a $1 billion trade and logistics corridor to separatist Somaliland's Berbera port.
Considering the closeness of Emirati-Ethiopian relations, it would therefore be fitting for RIC to incorporate the UAE as an equal partner into any potential multilateral plan that those countries might come up with during their proposed heads of state summit sometime in early 2022. It enjoys excellent relations with all three of them so it's a perfect fit for complementing their shared efforts. Plus, the UAE has the available capital needed to invest in high-quality, long-term, but sometimes very expensive infrastructure projects, which can ensure northern Ethiopia's sustainable rehabilitation.
It's pivotal for Russia to prioritize its pledged rehabilitation of Ethiopia ahead of the second triennial Russia-Africa Summit that's expected to take place in October or November after fall 2019's first-ever summit saw Russia return to Africa following a nearly three-decade-long hiatus. Coincidentally, Ethiopia requested last April to hold the next event in Addis Ababa. That would be a sensible choice since its capital city hosts the African Union headquarters, has sufficient infrastructure, and can serve most of the continent through its Ethiopian Airlines, which regularly wins awards as Africa's best airline.
The interest that Ethiopian Ambassador to Russia Alemayehu Tegunu recently expressed in courting more Russian investment ahead of the next summit goes perfectly well with Russian Ambassador to Ethiopia Terekhin's vow to heighten cooperation between those countries' ruling parties. This in turn raises the chances that the present piece's proposals could hopefully serve as the blueprint for beginning relevant discussions as soon as possible on Russia's pledged rehabilitation of Ethiopia with a view towards achieving tangible successes ahead of the next Russia-Africa Summit.
That timing is so important since Russia mustn't miss the opportunity to showcase its bespoke "Democratic Security" model in Ethiopia. This emerging concept refers to the comprehensive thwarting of Hybrid War threats through economic, informational, military, and other tactics and strategies such as the action plan that was proposed in the present piece. "Democratic Security" approaches vary by country as evidenced from the differing ones that Russia's practicing in Syria and the CAR, but the concept could attract many more African partners if it's successful in Ethiopia by next fall's summit.
Russia must therefore do everything in its power to bring this best-case scenario about. Rehabilitating Ethiopia won't just improve millions of lives, expose the war crimes committed by the US-led West's TPLF proxies, and enable Russia to showcase its "Democratic Security" model to other African countries, but ensure that the continent's historical fountainhead of anti-imperialism and pan-Africanism survives its existential struggle. Upon that happening, Ethiopia can then serve to inspire a revival of these ideas all across Africa through its complementary Medemer concept and thus strengthen multipolarity.
From our partner RIAC
Decade of Sahel conflict leaves 2.5 million people displaced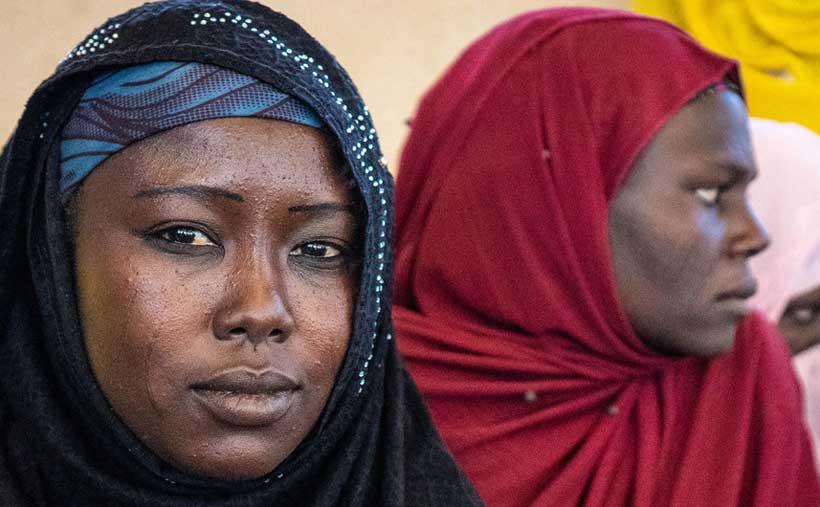 The UN Refugee Agency (UNHCR) called on Friday for concerted international action to end armed conflict in Africa's central Sahel region, which has forced more than 2.5 million people to flee their homes in the last decade.
Speaking to journalists in Geneva, the agency's spokesperson, Boris Cheshirkov, informed that internal displacement has increased tenfold since 2013, going from 217,000 to a staggering 2.1 million by late last year.
The number of refugees in Burkina Faso, Mali, and Niger now stands at 410,000, and the majority comes from Mali, where major civil conflict erupted in 2012, leading to a failed coup and an on-going extremist insurgency.
Increase in one year
Just last year, a surge in violent attacks across the region displaced nearly 500,000 people (figures for December still pending).
According to estimates from UN partners, armed groups carried out more than 800 deadly attacks in 2021.
This violence uprooted some 450,000 people within their countries and forced a further 36,000 to flee into a neighbouring country.
In Burkina Faso alone, the total number of Internally Displaced Persons (IDPs) rose to more than 1.5 million by the end of the year. Six in ten of the Sahel's displaced are now from this country.
In Niger, the number of IDPs in the regions of Tillabéri and Tahoua has increased by 53 per cent in the last 12 months. In Mali, more than 400,000 people are displaced internally, representing a 30 per cent increase from the previous year.
Climate, humanitarian crisis
Meanwhile, the humanitarian situation is rapidly deteriorating with crises on multiple fronts.
Insecurity is the main driver, made worse by extreme poverty, and the COVID-19 pandemic. The effects of the climate crisis are also felt more strongly in the region, with temperatures rising 1.5 times faster than the global average.
Women and children are often the worst affected and disproportionately exposed to extreme vulnerability and the threat of gender-based violence.
According to the UNHCR spokesperson, "host communities have continued to show resilience and solidarity in welcoming displaced families, despite their own scant resources."
He also said that Government authorities have demonstrated "unwavering commitment" to assisting the displaced, but they are now "buckling under increasing pressure."
Bold response
UNHCR and humanitarian partners face mounting challenges to deliver assistance, and continue to be the target of road attacks, ambushes, and carjacking.
In this context, the agency is calling on the international community to take "bold action and spare no effort" in supporting these countries.
UNHCR is also leading the joint efforts of UN agencies and NGOs to provide emergency shelter, manage displacement sites and deliver vital protection services, including combating gender-based violence and improving access to civil documentation.
In 2021, more than a third of the agency's Central Sahel funding needs were unmet.
This year, to mount an effective response in Burkina Faso, Niger and Mali, the agency needs $307 million.