Online Radicalization in India
Radicalization, is a gradual process of developing extremist beliefs, emotions, and behaviours at individual, group or mass public levels. Besides varied groups, it enjoys patronization, covertly and even overtly from some states. To elicit change in behavior, beliefs, ideology, and willingness, from the target-group, even employment of violent means is justified. Despite recording a declination in terror casualties, the 2019 edition of the Global Terrorism Index claims an increase in the number of terrorism-affected countries. With internet assuming a pivotal role in simplifying and revolutionizing the communication network and process, the change in peoples' lives is evident. Notably, out of EU's 84 %, daily internet using population, 81%, access it from home (Eurostat, 2012, RAND Paper pg xi). It signifies important changes in society and extremists elements, being its integral part, internet' role, as a tool of radicalization, cannot be gainsaid. Following disruption of physical and geographical barriers, the radicalized groups are using the advancement in digital technology: to propagate their ideologies; solicit funding; collecting informations; planning/coordinating terror attacks; establishing inter/intra-group communication-networks; recruitment, training and media propaganda to attain global attention.
Indian Context
In recent times, India has witnessed an exponential growth in radicalization-linked Incidents, which apparently belies the official figures of approximate 80-100 cases. The radicalization threat to India is not only from homegrown groups but from cross-border groups of Pakistan and Afghanistan as well as global groups like IS. Significantly, Indian radicalized groups are exploiting domestic grievances and their success to an extent, can mainly be attributed to support from Pakistani state, Jihadist groups from Pakistan and Bangladesh. The Gulf-employment boom for Indian Muslims has also facilitated radicalization, including online, of Indian Muslims. A close look at the modus operandi of these attacks reveals the involvement of local or 'homegrown' terrorists. AQIS formed (2016) 'Ansar Ghazwat-ul-Hind' in Kashmir with a media wing 'al-Hurr'.
IS announced its foray into Kashmir in 2016 as part of its Khorasan branch. In December 2017 IS in its Telegram channel used hashtag 'Wilayat Kashmir' wherein Kashmiri militants stated their allegiance with IS. IS' online English Magazine 'Dabiq' (Jan. 2016) claimed training of fighters in Bangladesh and Pakistan for attacks from western and Eastern borders into India.Though there are isolated cases of ISIS influence in India, the trend is on the rise. Presently, ISIS and its offshoots through online process are engaged in spreading bases in 12 Indian states. Apart from southern states like Telangana, Kerala, Andhra Pradesh, Karnataka, and Tamil Nadu — where the Iran and Syria-based terrorist outfit penetrated years ago — investigating agencies have found their links in states like Maharashtra, West Bengal, Rajasthan, Bihar, Uttar Pradesh, Madhya Pradesh, and Jammu and Kashmir as well. The Sunni jihadists' group is now "most active" in these states across the country.
Undermining Indian Threat
Significantly, undermining the radicalization issue, a section of intelligentsia citing lesser number of Indian Muslims joining al-Qaeda and Taliban in Afghanistan and Islamic State (IS) in Iraq, Syria and Middle East, argue that Indian Muslim community does not support radicalism-linked violence unlike regional/Muslim countries, including Pakistan, Afghanistan, Bangladesh and Maldives. They underscore the negligible number of Indian Muslims, outside J&K, who supports separatist movements. Additionally, al- Qaeda and IS who follows the 'Salafi-Wahabi' ideological movement, vehemently oppose 'Hanafi school' of Sunni Islam, followed by Indian Muslims. Moreover, Indian Muslims follows a moderate version even being followers of the Sunni Ahle-Hadeeth (the broader ideology from which Salafi-Wahhabi movement emanates). This doctrinal difference led to the failure of Wahhabi groups online propaganda.
Radicalisation Strategies/methods: Indian vs global players
India is already confronting the online jihadist radicalization of global jihadist organisations, including al-Qaeda in the Indian Subcontinent (AQIS), formed in September 2014 and Islamic State (IS). However, several indigenous and regional groups such as Indian Mujahideen (IM), JeM, LeT, the Taliban and other online vernacular publications, including Pakistan's Urdu newspaper 'Al-Qalam', also play their role in online radicalisation.
Indian jihadist groups use a variety of social media apps, best suited for their goals. Separatists and extremists in Kashmir, for coordination and communication, simply create WhatsApp groups and communicate the date, time and place for carrying out mass protests or stone pelting. Pakistan-based terror groups instead of online learning of Islam consider it mandatory that a Muslim radical follows a revered religious cleric. They select people manually to verify their background instead of online correspondence. Only after their induction, they communicate online with him. However, the IS, in the backdrop of recent defeats, unlike Kashmiri separatist groups and Pak-based jihadist mercenaries, runs its global movement entirely online through magazines and pamphlets. The al-Qaeda's you tube channels 'Ansar AQIS' and 'Al Firdaws', once having over 25,000 subscriptions, are now banned. Its online magazines are Nawai Afghan and Statements are in Urdu, English, Arabic, Bangla and Tamil. Its blocked Twitter accounts, 'Ansarul Islam' and 'Abna_ul_Islam_media', had a following of over 1,300 while its Telegram accounts are believed to have over 500 members.
Adoption of online platforms and technology
Initially, Kashmir based 'Jaish-E-Mohammad' (JeM) distributed audio cassettes of Masood Azhar's speeches across India but it joined Internet platform during the year 2003–04 and started circulating downloadable materials through anonymous links and emails. Subsequently, it started its weekly e-newspaper, Al-Qalam, followed by a chat group on Yahoo. Importantly, following enhanced international pressure on Pak government after 26/11, to act against terrorist groups, JeM gradually shifted from mainstream online platform to social media sites, blogs and forums.
Indian Mujahideen's splinter group 'Ansar-ul-Tawhid' the first officially affiliated terror group to the ISIS tried to maintain its presence on 'Skype', 'WeChat' and 'JustPaste'. IS and its affiliates emerged as the most tech-savvy jihadist group. They took several measures to generate new accounts after repeated suspension of their accounts by governments. An account called as 'Baqiya Shoutout' was one such measure. It stressed upon efforts to re-establish their network of followers through 'reverse shout-out' instead of opening a new account easily.
Pakistan-backed terrorist groups in India are increasingly becoming technology savvy. For instance, LeT before carrying out terrorist attacks in 2008 in Mumbai, used Google Earth to understand the targeted locations.
IS members have been following strict security measures like keeping off their Global Positioning System (GPS) locations and use virtual private network (VPN), to maintain anonymity. Earlier they were downloading Hola VPN or a similar programme from a mobile device or Web browser to select an Internet Protocol (IP) address for a country outside the US, and bypass email or phone verification.
Rise of radicalization in southern India
Southern states of India have witnessed a rise in radicalization activities during the past 1-2 years. A substantial number of Diaspora in the Gulf countries belongs to Kerala and Tamil Nadu. Several Indian Muslims in Gulf countries have fallen prey to radicalization due to the ultra-conservative forms of Islam or their remittances have been misused to spread radical thoughts. One Shafi Armar@ Yusuf-al-Hindi from Karnataka emerged as the main online IS recruiter for India. It is evident in the number of raids and arrests made in the region particularly after the Easter bomb attacks (April, 21, 2019) in Sri Lanka. The perpetrators were suspected to have been indoctrinated, radicalised and trained in the Tamil Nadu. Further probe revealed that the mastermind of the attacks, Zahran Hashim had travelled to India and maintained virtual links with radicalised youth in South India. Importantly, IS, while claiming responsibility for the attacks, issued statements not only in English and Arabic but also in South Indian languages viz. Malayalam and Tamil. It proved the existence of individuals fluent in South Indian languages in IS linked groups in the region. Similarly, AQIS' affiliate in South India 'Base Movement' issued several threatening letters to media publications for insulting Islam.
IS is trying to recruit people from rural India by circulating the online material in vernacular languages. It is distributing material in numerous languages, including Malayalam and Tamil, which Al Qaeda were previously ignoring in favour of Urdu. IS-linked Keralite followers in their propaganda, cited radical pro-Hindutva, organisations such as the Rashtriya Swayam Sevak (RSS) and other right-wing Hindu organisations to motivate youth for joining the IS. Similarly, Anti-Muslim incidents such as the demolition of the Babri Masjid in 1992 are still being used to fuel their propaganda. IS sympathisers also support the need to oppose Hindu Deities to gather support.
Radicalization: Similarities/Distinctions in North and South
Despite few similarities, the radicalisation process in J&K is somewhat different from the states of Kerala, Karnataka, Tamil Nadu, Andhra Pradesh, Maharashtra, Telangana and Gujarat. Both the regions have witnessed a planned radicalization process through Internet/social media for propagating extremist ideologies and subverting the vulnerable youth. Both the areas faced the hard-line Salafi/Wahhabi ideology, propagated by the extremist Islamic clerics and madrasas indulged in manipulating the religion of Islam. Hence, in this context it can be aptly claimed that terror activities in India have cooperation of elements from both the regions, despite their distinct means and objectives. Elements from both regions to an extent sympathise to the cause of bringing India under the Sharia Law. Hence, the possibility of cooperation in such elements cannot be ruled out particularly in facilitation of logistics, ammunitions and other requisite equipment.
It is pertinent to note that while radicalisation in Jammu and Kashmir is directly linked to the proxy-war, sponsored by the Pakistan state, the growth of radicalisation in West and South India owes its roots to the spread of IS ideology, promotion of Sharia rule and establishment of Caliphate. Precisely for this reason, while radicalised local Kashmiris unite to join Pakistan-backed terror groups to fight for 'Azadi' or other fabricated local issues, the locals in south rather remain isolated cases.
Impact of Radicalisation
The impact of global jihad on radicalization is quite visible in West and South India. Majority of the radicalised people, arrested in West and South India, were in fact proceeding to to join IS in Syria and Iraq. It included the group of 22 people from a Kerala's family, who travelled (June 2016) to Afghanistan via Iran. There obvious motivation was to migrate from Dar-ul-Harb (house of war) to Dar-ul-Islam (house of peace/Islam/Deen).
While comparing the ground impact of radicalization in terms of number of cases of local militants in J&K as well as IS sympathisers in West and South India, it becomes clear that radicalisation was spread more in J&K, owing to Pak-sponsored logistical and financial support. Significantly, despite hosting the third largest Muslim population, the number of Indian sympathisers to terror outfits, particularly in West and South India is very small as compared to the western countries. Main reasons attributed to this, include – religious and cultural pluralism; traditionally practice of moderate Islamic belief-systems; progressive educational and economic standards; and equal socio-economic and political safeguards for the Indian Muslims in the Indian Constitution.
Challenges Ahead
Apart from varied challenges, including Pak-sponsored anti-India activities, regional, local and political challenges, media wings of global jihadi outfits continue to pose further challenges to Indian security agencies. While IS through its media wing, 'Al Isabah' has been circulating (through social media sites) Abu Bakr al Baghdadi's speeches and videos after translating them into Urdu, Hindi, and Tamil for Indian youth (Rajkumar 2015), AQIS too have been using its media wing for the very purpose through its offshoots in India. Some of the challenges, inter alia include –
Islam/Cleric Factor – Clerics continue to play a crucial role in influencing the minds of Muslim youth by exploiting the religion of Islam. A majority of 127 arrested IS sympathizers from across India recently revealed that they were following speeches of controversial Indian preacher Zakir Naik of Islamic Research Foundation (IRF). Zakir has taken refuge in Malaysia because of warrants against him by the National Investigation Agency (NIA) for alleged money laundering and inciting extremism through hate speeches. A Perpetrator of Dhaka bomb blasts in July 2016 that killed several people confessed that he was influenced by Naik's messages. Earlier, IRF had organised 'peace conferences' in Mumbai between 2007 and 2011 in which Zakir attempted to convert people and incite terrorist acts. Thus, clerics and preachers who sbverts the Muslim minds towards extremism, remain a challenge for India.
Propaganda Machinery – The online uploading of young militant photographs, flaunting Kalashnikov rifles became the popular means of declaration of youth intent against government forces. Their narrative of "us versus them" narrative is clearly communicated, creating groundswell of support for terrorism.In its second edition (March 2020) of its propaganda magazine 'Sawt al-Hind' (Voice of Hind/India) IS, citing an old propaganda message from a deceased (2018) Kashmiri IS terrorist, Abu Hamza al-Kashmiri @ Abdul Rehman, called upon Taliban apostates and fighters to defect to IS. In the first edition (Feb. 2020) the magazine, eulogized Huzaifa al-Bakistani (killed in 2019), asking Indian Muslims to rally to IS in the name of Islam in the aftermath of the 2020 Delhi riots. Meanwhile, a Muslim couple arrested by Delhi Police for inciting anti-CAA (Citizenship Amendment) Bill protests, were found very active on social media. They would call Indian Muslims to unite against the Indian government against the CAA legislation. During 2017 Kashmir unrest, National Investigation Agency (NIA) identified 79 WhatsApp groups (with administrators based in Pakistan), having 6,386 phone numbers, to crowd source boys for stone pelting. Of these, around 1,000 numbers were found active in Pakistan and Gulf nations and the remaining 5,386 numbers were found active in Kashmir Valley.
Deep fakes/Fake news – Another challenge for India is spread of misinformation and disinformation through deep fakes by Pakistan. Usage of deepfakes, in manipulating the speeches of local political leaders to spread hate among the youth and society was done to large extent.
India's Counter Measures
To prevent youth straying towards extremism, India's Ministry of Home Affairs has established a Counter-Terrorism and Counter-Radicalisation Division (CT-CR) to help states, security agencies and communities.
Various states, including Kerala, Maharashtra and Telangana have set up their own de-radicalisation programmes. While in Maharashtra family and community plays an important role, in Kerala clerics cleanse the poisoned minds of youth with a new narrative. A holistic programme for community outreach including healthcare, clergies and financial stability is being employed by the Indian armed forces. An operation in Kerala named Kerala state police' 'Operation Pigeon' succeeded in thwarting radicalization of 350 youths to the propaganda of organizations such as Islamic State, Indian Mujahideen (IM) and Lashkar-e-Taiba (LeT) via social media monitoring. In Telangana, outreach programs have been developed by local officers like Rema Rajeshwari to fight the menace of fake news in around 400 villages of the state.
In Kashmir the government resorts to internet curfews to control the e-jihad. While state-owned BNSL network, used by the administration and security forces, remains operational 3G and 4G networks and social media apps remain suspended during internet curfews.
Prognosis
India certainly needs a strong national counter- Radicalisation policy which would factor in a range of factors than jobs, poverty or education because radicalization in fact has affected even well educated, rich and prosperous families. Instead of focusing on IS returnees from abroad, the policy must take care of those who never travelled abroad but still remain a potential threat due to their vulnerability to radicalization.
Of course, India would be better served if deep fakes/fake news and online propaganda is effectively countered digitally as well as through social awakening measures and on ground action by the government agencies. It is imperative that the major stakeholders i.e. government, educational institutions, civil society organisations, media and intellectuals play a pro-active role in pushing their narrative amongst youth and society. The focus should apparently be on prevention rather than controlling the radicalisation narrative of the vested interests.
OSINT in Current and Future Military Operations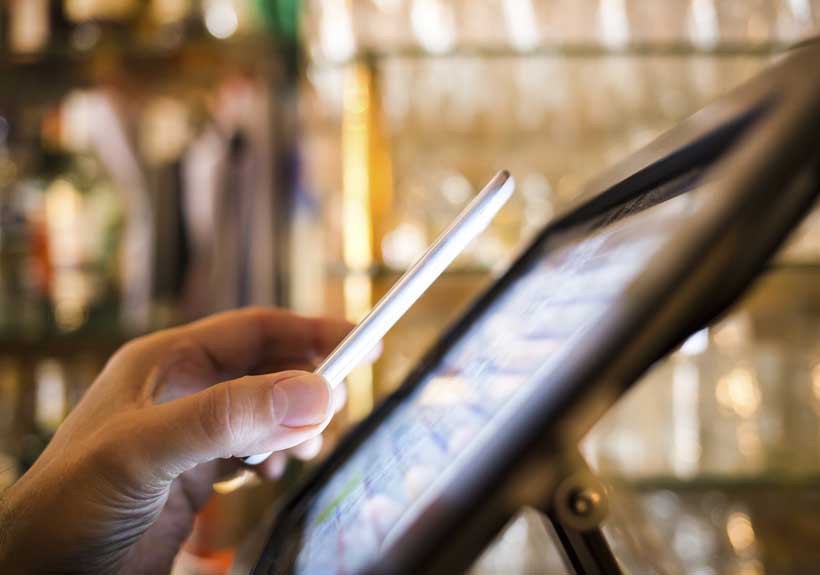 In recent years, the international security environment has evolved in a way that lays greater emphasis on information gathering and analysis. This is largely due to the proliferation of digital technologies and the internet, which have made it easier for individuals, organisations, and governments to access, share, and disseminate information. As a result, the traditional concept of 'national security' has expanded to include cyber security, information security, and online propaganda.
In this context, 'Open-Source Intelligence' (OSINT) has emerged as an important tool and resource for governments, militaries, intelligence organisations, and individuals. It refers to information that is publicly available and can be collected from a wide range of sources, including the internet, social media, newspapers, and government websites.
The rise of information warfare and the need for intelligence on digital fronts has made OSINT an even more crucial resource for organisations dealing with the national security of a state. Various examples and case studies show it can provide valuable information that can be used to make informed decisions about foreign policy, intelligence operations, and military strategy; understand and respond to global security threats; support military operations; and gain a deeper understanding of conflicts. By analysing data from various sources such as social media, online forums, and satellite imagery, OSINT analysts can gain a better understanding of movements and activities in conflict areas. For instance, the US military used OSINT to track and monitor the Islamic State of Iraq and Syria (ISIS), through information on the location, movements, and activities of ISIS leaders and fighters, as well as its financial and logistical networks. Thereby, becoming a true force multiplier.
Not only this, OSINT can be used to monitor and counter disinformation, propaganda, and misinformation, which are widely used by state and non-state actors to influence public opinion and political decisions. The ongoing Russia-Ukraine War, characterised by a high degree of disinformation and propaganda on both sides, is also a case study of OSINT. One of the key aspects of OSINT in this war has been the use of social media. Social media platforms such as Twitter, Facebook, and YouTube have been used to disseminate information by the warring parties. OSINT analysts have been able to use these platforms to track the movement of troops, equipment, and weapons. They have also been able to identify and track individuals and organisations that have been involved in the conflict. Besides social media, another important aspect of OSINT in the Russia-Ukraine War is the use of satellite imagery. Analysts on both sides have been able to use satellite imagery to accurately track the movement of troops and equipment, as well as to identify and track changes in the terrain. OSINT specialists have also been able to track the flow of money to different groups and individuals involved in the conflict, which has helped to identify potential sources of funding for the war.
Since OSINT allows for the collection of information from a wide variety of sources, it enables a more comprehensive understanding of the situation on the ground, while also allowing for cross-referencing and verification of the information. Another advantage of OSINT is that it is relatively low cost and accessible to a wide range of individuals and organisations. This has enabled a diverse group of actors, including journalists, researchers, and analysts, to play an active role in monitoring and analysing conflicts worldwide.
Despite these advantages, it is important to note that OSINT is not without its limitations. The information collected from open sources may be incomplete, biased, or even deliberately misleading. It is also important to be aware of 'information pollution' where a large amount of false or misleading information is spread deliberately to confuse or mislead.
In short, OSINT has become increasingly relevant in today's strategic environment due to the abundance of open-source information. As conflicts become more complex and globalised, it is essential for governments, military organisations, and other stakeholders to have access to accurate and timely information in order to make informed decisions in a variety of fields, including cyber security, intelligence, surveillance, and national security. As the world becomes more interconnected and the amount of publicly available information continues to grow, the use of OSINT is likely to assume a critical role alongside traditional means of intelligence gathering.
Chinese spy balloon over Latin America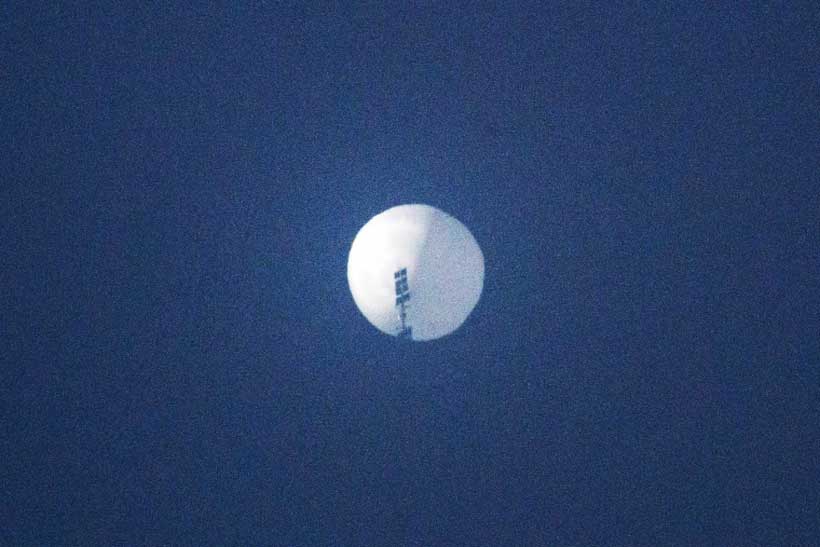 Intelligence gathering has been conducted using balloons since the 19th century, and their usefulness has significantly declined. During the 1950s, the U-2 spy plane was used to spy on the Soviet Union, and the country's satellites were eventually replaced by the Corona reconnaissance units. A Chinese balloon that drifted across the US has raised concerns about people's knowledge.
Sending out balloons is not an ideal strategy for gathering intelligence. They are not designed to be easily hidden, and they tend to go where the winds lead. During World War II, Japan launched incendiary devices known as firebombs into Washington state in an attempt to destroy Seattle. Unfortunately, they were unable to get them to fly over the city. Since a balloon will never return to its base, it has to find a way to retrieve the data it collects. During the 1960s, the US developed a system that allows a plane to snatch the payload from a reconnaissance satellite. Unfortunately, using this method would be very risky for China.
If China wants to collect intelligence, it should consider using a parachute to land the payload on the ground. This would prevent the people from recovering it unless the country has people in places such as Labrador or Montana. The balloon could also transmit data to a Chinese satellite. Not being able to retrieve the data collected by a balloon is a waste of money and time. China has numerous spy satellites that fly over the US every day. These satellites collect various data points, such as radio signals and photos. The country launched four more satellites last year. Since China has never used balloons for espionage, it is believed that the incident was caused by an error. The country's meteorological agency might have lost the balloon, which is the basis of numerous UFO sightings.
Despite China's claims that it does not spy on the US, it is still conducting a massive espionage campaign against the country's allies and the US. This is more extensive than the operations carried out by the Soviet Union during the Cold War. Until 2015, America was still accepting Chinese espionage as a cost of doing business with the country. The U.S. was wrong when it believed that China was using a balloon for espionage. The country reacted after the Office of Personnel was hacked in 2015, which revealed the private information of millions of employees. If the U.S. is truly interested in learning what the balloon is capable of, it should shoot it down. The incident has highlighted the need for China to reduce its espionage activities as the U.S. is on edge. Americans must learn from this and act more aggressively to prevent this kind of behavior from happening in the future. Some of the measures the U.S. can take include increasing the number of FBI agents, establishing more effective cyber security measures, and negotiating with the Chinese government directly. The use of Chinese balloons is a distraction, and this will not stop the country from carrying out its espionage activities. As aggressive as China is, focusing on them is like looking into the bedroom every night for its spies.
Current Scenerio:
Montana has long been a location for the US' nuclear weapons. One of the country's major missile silos is situated in the state. The Pentagon revealed that a Chinese spy balloon was detected flying over various sensitive sites in the US. It's believed that the route the object took could be linked to Montana's nuclear facilities. During a briefing in Washington DC, the Pentagon confirmed that the object was spotted in Montana. It was revealed that the balloon had flown over the Alaskan islands and Canada before it entered the US.
The Air Force's Malmstrom facility is situated in central Montana and houses 150 intercontinental ballistic missiles (ICBM) silos. The Pentagon stated that the balloon did not pose a threat to civilians and was currently flying at an altitude well above the commercial air traffic. This type of activity has been observed in the past. After learning about the incident, the US government launched an immediate response to protect the sensitive data inside the balloon. The country's fighter jets were dispatched to intercept the object. Despite the government's initial response, the Pentagon decided not to launch a missile against the object. The agency noted that the balloon's size could create a dangerous debris field. On which, China responded about the incident and it stated that it was looking into the matter and urged the US to remain calm. According to the country, it has no intention of violating other nations' airspace and territory. China is a responsible nation that follows international laws. It does not intend to violate the airspace or territory of any country. Foreign Ministry spokesperson Mao said that the country was taking the matter seriously. The public should refrain from speculation and hype until the details of the incident are clear. This official also stated that the public should wait for more information before making judgements.
According to a statement released by the Chinese government, the balloon was a civilian airship that was used for meteorological research and it was malfunctioned due to wind. It deviated from its intended flight path due to the Westerlies. China expressed its regret over the incident and noted that it would continue to communicate with the US. The country's foreign ministry also said that it would handle the situation properly.
India's Strategic Use of TTP to Undermine Pakistan's Stability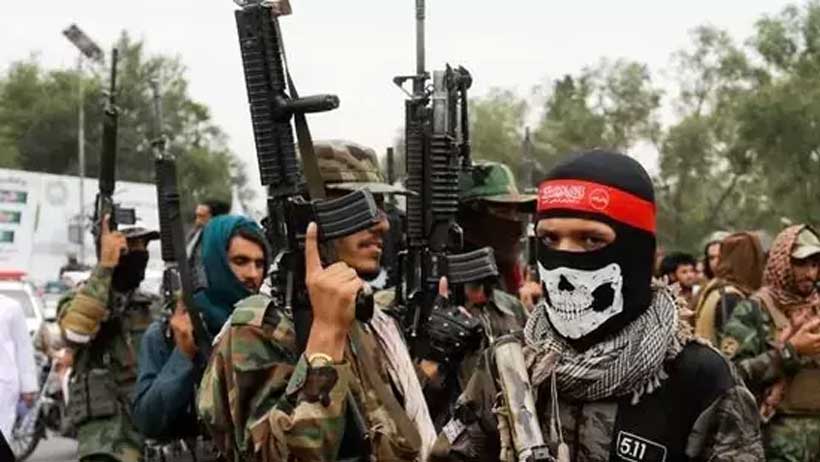 Again, bloodshed in the city of flowers, with more than 90 martyrs and at least 250 injured in a suicide attack by the Tehrik-i-Taliban Pakistan in Peshawar. India's backing for the TTP and its participation in the group's avowed jihad against Pakistan have emerged as the most important security challenges in South Asia, with significant ramifications for regional stability and peace.
The Tehrik-i-Taliban Pakistan (TTP), commonly known as the Taliban in Pakistan, is a Pakistan-based Islamist extremist group. The group, which was founded in 2007, has claimed responsibility for a number of fatal assaults against Pakistani civilians and military personnel. TTP has proclaimed war against Pakistan's government and military forces, arguing that they are not Islamic enough.
TTP has become a major security danger to Pakistan over the years, spreading widespread fear and instability. The group's constant strikes on civilians and military targets have resulted in hundreds of deaths and massive devastation. The rising frequency and savagery of TTP assaults has caused considerable alarm among Pakistanis and the international world. Despite significant international criticism, the TTP continues to carry out atrocities with impunity.
Evidence of India's Support for TTP:
Over the last decade, Pakistani security services have often reported on the Indian intelligence agency (RAW) providing support to the TTP. This assistance has been reported to include financing, training, and weaponry, all of which have aided the TTP's capacity to carry out strikes against Pakistan. Pakistani officials, security professionals, and independent investigators have claimed India's participation with TTP, citing proof of Indian involvement in TTP activities and divulging the false flag operations.
TTP commanders obtaining safe shelter in India is another piece of evidence pointing to India's connection with TTP. TTP commanders have been said to have crossed the border into India for medical treatment and then stayed for lengthy periods of time. The granting of safe haven to TTP commanders implies that India is not only supporting the organization, but also shielding its leaders from prosecution and reprisal.
In addition to the Indian intelligence agency's direct backing for TTP, there have been claims of Indian media outlets distributing misinformation in favor of TTP. This has included interviews with TTP officials and positive coverage of TTP's efforts by Indian news sources. The media coverage has been interpreted as a means for India to legitimize the TTP's conduct and seek sympathy from the world community.
India is contributing to Pakistan's instability by supplying TTP with the money, safety, and legitimacy it requires to carry out its assaults.
India's Motives Behind Supporting TTP:
One of India's key motivations for supporting the TTP is to undermine Pakistan's government and military. By assisting the organization, India is able to undermine Pakistan's ability to maintain security and stability, creating an atmosphere in which the TTP may operate with impunity. The ultimate purpose of this assistance is to weaken Pakistan's military and political institutions, making it easier for India to achieve a regional advantage.
Another reason India backs the TTP is to create a political and security vacuum in Pakistan. By assisting the organization, India may foment turmoil and instability in the country, creating possibilities for India to exploit the situation. The political and security vacuum left by the TTP's operations can then be utilized by India to further its own goals and acquire more influence in the area.
India's backing for the TTP might also be interpreted as an attempt to shift attention away from its own human rights violations in Kashmir. By assisting the TTP and producing turmoil and instability in Pakistan, India is able to divert attention away from its own activities in Kashmir, which have been severely condemned for abusing the human rights of Kashmiris. By helping TTP, India can divert attention away from its own acts and position itself as a responsible regional actor.
The Consequences of India's Actions:
One of the most serious consequences of India's backing for the TTP is the worsening of terrorism in Pakistan. India is feeding the fire of terrorism in the area by supplying finance, training, and equipment to the group, making it easier for TTP to carry out its heinous actions. This has had a significant influence on Pakistan's security and stability, as well as the safety of its population. Terrorism has exacerbated violence and loss of life, creating an environment of dread and insecurity throughout the country.
India's backing for TTP worsens regional tensions and instability. The rise of terrorism in Pakistan has heightened tensions between Pakistan and India, as well as between Pakistan and its neighbors. This has produced a climate of insecurity and uncertainty in the region, threatening regional peace and security. As each side gets more entrenched in its stance, the international community's ability to find a solution to the crisis has become more difficult.
India's backing for TTP has had a significant influence on regional peace and security. The rise in terrorism and tensions has made it increasingly difficult to establish regional peace and stability. This has had a detrimental influence on the region's economic development, social advancement, and people's well-being. The continuation of violence and insecurity has also made it more difficult for the international community to address the underlying causes of conflict and work toward a long-term solution.
Conclusion:
The international community must take steps to confront India's backing for TTP. India's activities are clearly against international law and standards, and they endanger regional peace and security. The international community must strongly denounce India's conduct and endeavor to hold those involved accountable for their acts.
Holding those involved accountable for their conduct is critical to preventing such incidents in the future. The international community must act to bring individuals who promote terrorism and destabilize the area to account. This involves investigating and punishing individuals responsible for supplying TTP with support, as well as those involved in planning and carrying out terrorist actions. Only by taking firm action can we expect to restore stability and security to the area and prevent such actions in the future.