International Students: The importance of Reaching Unity in Diversity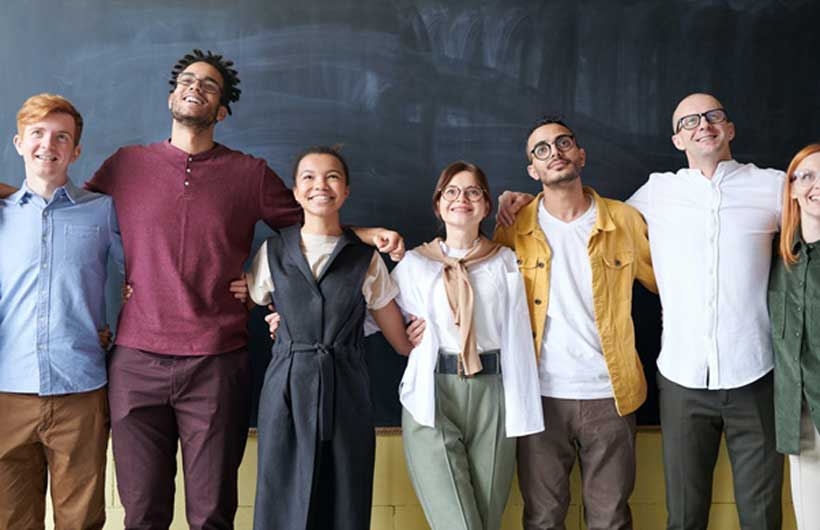 Studying abroad comes with many challenges, which can be difficult for international students to handle. With the rapid increase in foreign studies, establishing unity has become vital in the education system. Diversity cuts across differences in culture, race, ethnic group, etc.
While Unity in diversity seemingly refers to promoting intercultural relations, it has since evolved to encourage multiculturalism and knowledge through self-evaluation. Consider reading an essay on unity with topics and examples to get more unity in diversity information. In addition, many colleges now use information technology to foster a multiracial learning atmosphere in classrooms.
Various research processes also show that international scholars struggle to cope with the new environment due to different factors. Therefore, we will be exploring ways to encourage unity in diversity and its added value to educational systems.
What is Unity in Education?
Unity is an essential attribute needed in every environment to aid effective communication and harmony. It promotes a sense of oneness among people. Unity in education depicts the togetherness of sophomores in a classroom environment irrespective of dissimilarities in nationality, race, or religion.
The academic environment often brings people of different cultures together. This mixture is usually evident in tertiary institutions where many international students travel to study.
The central idea of unity within educational settings is an academic environment that combines theoretical knowledge with multicultural understanding. Unity depicts the notion that despite our differences in color, race, tradition, and languages, we are all part of the same humankind and should live in togetherness.
Why it is Important To Achieve Unity in a Scattered Collective of International Students
Unity and diversity are two different notions that can ironically function together. The main goal of diversity within unity is to foster harmony within a diverse group of students.
Let's look at the importance of promoting unity among diverse students.
Prejudice against Foreign Students
Many students from foreign countries have reacted to being treated differently based on their cultural backgrounds. This has often led to exclusion from social events and gatherings. However, encouraging intercultural relations among students would help lay a solid foundation in controlling discrimination and ostracization of international students. In addition, unity in classrooms allows people to view each other with a great sense of tolerance and multicultural sensitivity.
Academic Performance
Recent studies have shown that encouraging diversity in classrooms helps to foster unity among the students. In addition, this form of study allows them to interact together and could positively affect their performance levels.
Also, exploring various multinational backgrounds has proven to give students a better insight and knowledge on specific subjects. Scholars now have a more comprehensive perception and understanding of different multicultural settings and origins.
How To Achieve Unity for Students
Diversity in educational systems often leads to a lack of proper communication due to people's differences. These differences could serve as a hindrance to an effective learning environment. However, there are ways to achieve harmony in schools.
Here are some methods used in various higher institutions to promote student unity.
Orientation for International Students
Orientation for newcomers and international students is very vital in any academic institution. This program will help them transition into a new phase of their academic life seamlessly and without struggles.
Campuses should provide proper orientation programs for international students to make them feel welcome. It also illustrates an atmosphere of a supportive community.
Promotion of Campus Activities
Social activities in schools often encourage interpersonal relationships among undergraduates. Formulation of student clubs and associations are examples of extra-curricular activities that increase interaction among native and non-native scholars. A good mixture of native and international students in groups will bring a positive bond and communication. Campus activities are also an effective way to promote foreign language skills among foreigners.
Language Support
Most academic institutions use the English language as the universal form of communication. Nonetheless, linguistic communication is often a common barrier for international students. According to samples from our base, while many international scholars have proven to understand the English language, many of them also admitted to lacking proficiency in the language. This barrier was primarily evident in their oral communication with fellow students and teachers.
International students need all the help they can get in this area. Schools should provide language classes and dedicated conversational tutors to bridge the linguistic barrier between young people.
Conclusion
Many schools today, especially American colleges, focus on the best drawing on unity in diversity. Teachers also play a crucial role in encouraging multicultural learning. While no educational system is perfect, multiracial education remains an effective means of achieving unity in diversity.
Markets are bracing for more disruption while Europe reinforces 'oil war' against Russia
The European Union's ban on Russian oil product exports is slated to kick in on Feb. 5. It is thought that the EU's embargo on Russian petroleum products will be both more complex and more disruptive than what has come before, notes CNBC.
Europe is once again poised to ratchet up the pressure on Russia's oil revenues, but some energy analysts are worried that the proposed measures could cause "significant market dislocations."
As part of the European Union's sixth package of sanctions against Russia, adopted in June last year, the 27-member bloc imposed a ban on the purchase, import or transfer of seaborne crude oil and petroleum products from Russia.
The restrictions on Russian crude oil took effect on Dec. 5, while the measures targeting Moscow's refined petroleum products apply from Feb. 5.
Analysts at political risk consultancy Eurasia Group warned the EU's imminent ban "will probably have a more disruptive effect than previous EU crude-import sanctions." "If it is introduced, it would be potentially creating more confusion in the market," analysts at Eurasia Group said.
"We expect some disruption, especially in the immediate aftermath of the ban as EU markets continue to line up alternative supplies," Matthew Sherwood, an analyst at the Economist Intelligence Unit, told CNBC. "We also expect this to put upward pressure on prices for oil products more generally."
Energy analysts had been skeptical about the impact of the G-7 price cap on Russian oil, particularly as Moscow had been able to reroute much of its European seaborne shipments to the likes of China, India and Turkey.
The EU urged India and China to support a price cap on Russian oil. Nonetheless, India's oil imports were reported to have jumped to a five-month record in December as the country actively ramped up its purchases of Russian crude, while China was seen as the second largest buyer of Urals in January.
"The impact of sanctions on Russian crude exports after two months of the European Union embargo has not been as devastating as some predicted," Stephen Brennock, senior analyst at PVM Oil Associates in London, said in a research note.
His comments come shortly after Reuters reported that oil loadings from Russia's Baltic ports were poised to jump by 50% in January from December. "Not bad for the world's most sanctioned country."
Kremlin spokesperson Dmitry Peskov previously said a Western price cap on Russian oil would not affect its ability to sustain what it describes as its "special military operation" in Ukraine.
"Once the EU embargo on Russian seaborne fuel exports kicks in, we are likely to see prices for gasoline and especially diesel remain supported by tightening supply – not least if the embargo is being followed up by a $100 per barrel price cap on diesel," Ole Hansen, head of commodity strategy at Saxo Bank, said in a research note.
How to Deal with Exam Stress and Anxiety
The exam is breathing down your neck, saying: "Hi, it's me, and you'd better be afraid of me!" You should definitely not be so! We are going to tell you what methods to use to overcome the stress and anxiety caused by the exam.
I draw your attention to the fact that this guide is dedicated to those who have at least learned something, on the one hand, and to those who, let's say, have too much motivation, that is, who is waiting for the highest result.
Unfortunately, not only exams bring much stress. For example, homework can do it as well. Don't worry – if you need to write an essay, you can get help online at EssayShark or check other similar websites here https://www.collegebasics.com/blog/online-assignment-services/. In this way, you can relax and get rid of stress.
Notes: a successful exam is not always about the one who has studied more and knows better.
Why? An exam is a test for self-control. It means that one who knows how to control himself or herself, to mobilize energy in the specific implementation of the desired action, wins, and passes the exam better than someone who is completely covered with anxiety, whose anxiety exceeds his or her ability to control himself or herself. Self-control in such situations, like any skill, can be trained.
So, let's move on to ways to bring the anxiety to the level of "I can handle it." On a piece of paper, write a list of your exam fears. What are you specifically afraid of? Why are you afraid of the exam? What happens if you do not pass the exam as well as you expect? I urge you to do this precisely in writing: the brain will do the work much more efficiently, trying to find a written wording, which will bring more clarity, it will be easier to deal with this in the future.
Opposite each fear, you need to write options for what you will do if this most undesirable result happens
That is, you remove an increased level of anxiety. The bottom line is that there are no hopeless situations, but we absolutely ignore it. It is important to think up reasonable options for yourself "what then?" so that irrational thoughts do not knock you out of an adequate state.
Possible fears
1."I'm afraid that I won't get the right amount of scores and won't enroll in the institution I want." Even if you don't get the required number of scores, you still have an alternative – to enroll at another university, to another faculty — there are lots of options. What if you like the institution you could enroll? Such a list of real actions to correct the situation of the not quite expected final of the exam will help you prepare yourself for a lower result, accept it and calmly outline the ways and tasks for the future, and what to do. Such a technique will naturally lower anxiety to an acceptable level with which one can already achieve only one of his or her many heights in life.

2."I'm afraid of discontent or disappointment from my parents." Honestly, you can talk to them both before and after the exam. The conversation before: say that you need their support and not condemnation, that you are afraid to upset them. The conversation after: show them that the exam has not broken you and that you will go further and try to achieve your goals. Parents love you, their chagrin and disappointment are caused mainly by concern for you and the desire that everything worked out in your life. All normal people, including your parents, had their failures and mistakes, and they coped. You can cope; for this, you only need to help your parents continue to believe in you: do not relax, but continue to learn and work on yourself.

3."I'm afraid that I can't stand the tension, there will be a panic, and I will fail at the exam." Remember that you already have certain personal victories, successes, and good results. Recall in memory all your successful experience and rely on it as if you already did it, and not someone else! You were the one to do it! This is called self-support.


What to do if a strong attack of anxiety begins and you start to feel that the exam turns into a nightmare and horror?
The easiest and most affordable option is to breathe deeply using your stomach: imagine that a balloon is inflating and deflating in your stomach. Inflate it through the nose on the count of one-two-three and blow it through the mouth, combine lips with a tubule, on the count of one-two-three-four. Do this four to six times. This will help calm the heart rate, increasing with panic.

Our emotions are always somehow reflected in the body: facial expressions, posture, movements change. For example, our faces blush because of embarrassment, and we stop breathing. Try to reverse the maneuver: with willpower during a panic, start smiling. The reverse mechanism will work: with a smile, joy begins to appear, something funny is remembered, the anxiety will not be able to resist and will begin to recede.

Do not try to purposefully suppress anxiety, trying to persuade yourself to calm down. Remember that any emotion has a beginning and an end, and we must clearly understand that this is our emotional life. Any emotion passes, fear, and anxiety will also pass – this is how the human body works.


An important point – do not be afraid to spend three to five minutes on one or more of these tricks during the exam. This is better than to be scared or panic, even more provoking within yourself the anxiety and horror of failure.
Your brand needs to be on Twitter, here is why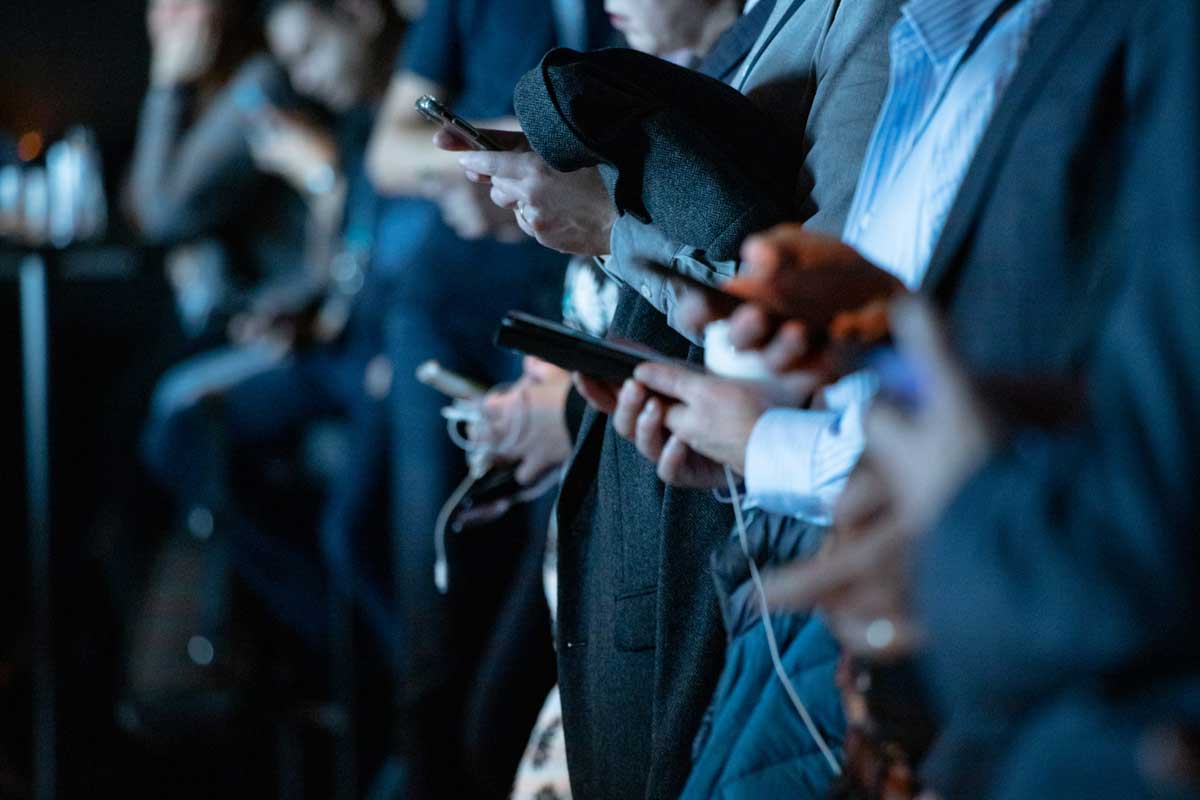 Most of us are familiar with doing business physically through stores, but with the introduction of the internet, there are new ways that businesses can showcase and sell their products or services. One of the most used avenues for that is social media which comes with many alternatives depending on the target market you are looking for. While some cater to specific age groups, others cater to multiple age groups. There's a platform for everyone and more are still coming onto the scene.
Some popular social media platforms include Facebook, Instagram, TikTok, and Twitter. Our focus is on Twitter which is a text-based platform that allows sharing of information in real-time. Many brands are leveraging the power of Twitter to increase their brand awareness that potentially could result in sales. This can only happen by drawing in more followers either by yourself or using growth services. It is very easy to buy real Twitter followers via a growth service like Twesocial, and the choice is dependent on your budget and capacity. Some of the reasons why Twitter should be on your social media platform list will be shared in this article.
Talk to Consumers
Twitter is an interactive platform. Besides sharing content about your brand, you get to interact through their different engagement features such as retweets, likes, and comments. This creates a voice behind your brand that allows users to connect. Users want to associate with brands that sound human which means they speak and respond to their queries. Due to its real-time sharing features, you also get to share as much as you can with users that helps them get to know what your brand is all about and what value it can add to them. Being communicative on Twitter will also help you build trusting relationships with your audience and create a devoted community faster. To make this process even more efficient and less time-consuming, you can also buy Twitter followers for your brand account and create your own fanbase with ease.
Drive Traffic
There are options in your profile to add different things including a bio, profile picture, and link to your website. If your bio is attractive, customers may be drawn to investigate more through your website which you should include in the profile. This means it will drive traffic toward your site. Additionally, you may add a link in responses to questions asked by users on Twitter that can direct them to sections of your site that answer their questions. This gives your website more visibility and allows users to get much more information than they may be able to find on your Twitter page.
Research Your Sector
Fortunately, Twitter has so many other businesses that may be in your niche. To understand how your niche works, you may consider doing research through Twitter on the competition to help you understand the ins and outs and guide you on what works best both on and off social media. You do not have to learn it all on your own if you can leverage social media. You can learn some marketing tactics like hosting promotions, events, using hashtags, and using videos in your tweets to boost engagement. There is a lot of benefit to using Twitter to research the best ways to market your business and stand out from the competition.
Convenience
You do not need to carry a whole marketing team with you to tweet. Since Twitter is available on mobile devices, you can take it anywhere you go including your trips, and still be able to post and engage with your customers at any time. This means you can respond to customer queries anytime and anywhere. This makes a brand more available to customers which can help it stand out in a time where people want immediate responses to their queries. Additionally, it is also free to join Twitter which makes it very affordable for any business especially those starting.
Conclusion
Twitter is a great platform once you learn how you can use it best to create awareness about your brand. It offers many features that if used right, can push your business to the next level. Since information is regularly changing on the platform, you can constantly update posts to get more engagement depending on your niche. The value you get includes convenience, a research resource, increasing website traffic, and engaging consumers.
If you want an affordable means to get the word out and interact with customers regularly, you should consider Twitter and all its features. Used correctly, the sky's the limit for your business.