'Consistent evidence' of Omicron's spread vs Delta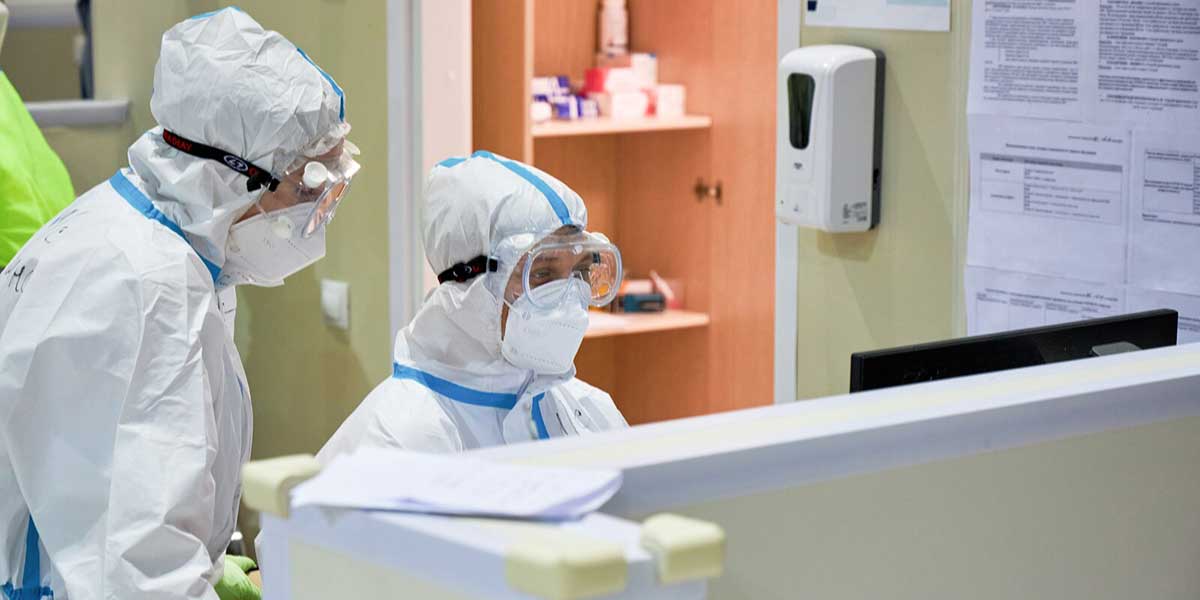 There is now "consistent evidence" that the Omicron variant is outpacing Delta, as COVID-19 continues to account for around 50,000 deaths worldwide every week, said the head of the World Health Organization (WHO) on Monday.
Tedros Adhanom Ghebreyesus told journalists at WHO Headquarters in Geneva that it was also more likely that people who have been vaccinated, or recovered from the virus, could be infected, or reinfected.
"There can be no doubt that increased social mixing over the holiday period in many countries will lead to increased cases, overwhelmed health systems and more deaths", he said. "All of us are sick of this pandemic. All of us want to spend time with friends and family. All of us want to get back to normal.
"The fastest way to do that is for all of us – leaders and individuals – to make the difficult decisions that must be made to protect ourselves and others."
Cancel culture
He said delaying or cancelling events, was the responsible thing to do: "An event cancelled is better than a life cancelled. It's better to cancel now and celebrate later, than to celebrate now and grieve later."
More than 3.3 million people have lost their lives to COVID-19 this year – more deaths than from HIV, malaria and tuberculosis combined in 2020, and Africa is now facing a steep wave of infections, driven largely by the Omicron variant.
Just a month ago, Africa was reporting its lowest number of cases in 18 months, Tedros reminded reporters, whereas last week, it reported the fourth-highest number of cases in a single week so far.
"None of us want to be here again in 12 months' time, talking about missed opportunities, continued inequity, or new variants", he said, hammering home once again, that for the pandemic to end in 2022, "we must end inequity, by ensuring 70% of the population of every country is vaccinated by the middle of next year."
World view
Around the world, WHO is working with countries to restore and sustain essential health services disrupted by the pandemic, said Tedros, and according to new data released this year, 23 million children missed out on routine vaccines in 2020, the largest number in over a decade, increasing risks from preventable diseases like measles and polio.
Progress is still being made in many other areas of healthcare and medicine. Five countries were able to introduce the human papillomavirus vaccine (HPV) to prevent cervical cancer, and a further 9 are planning to introduce it over the next 6 months, and in September, WHO launched a global road map to defeat meningitis by 2030.
The pandemic has also caused setbacks in the agency's efforts to defeat the world's leading infectious diseases, with an estimated 14 million more malaria cases and 47 thousand more malaria deaths in 2020, compared to 2019.
"However, WHO certified two countries – China and El Salvador – as malaria-free this year, and a further 25 are on track to end malaria transmission by 2025", he reminded journalists, and this year, WHO also made an historic recommendation for broad use of the world's first malaria vaccine.
Loses and gains
Services for noncommunicable diseases have also been hit, with more than half of countries surveyed between June and October, reporting disruptions to services for diabetes, cancer screening and treatment, and management of hypertension.
Summing up a tumultuous year, Tedros also noted that several important steps have been taken to strengthen the global health architecture, and WHO itself.
"We launched the WHO Hub for Pandemic and Epidemic Intelligence in Berlin; We broke ground on the WHO Academy in Lyon; We established the WHO BioHub System", he said. In early December, Member States agreed to negotiate the world's first new agreement on pandemic preparedness and response.
"We have also taken decisive steps to address instances of sexual exploitation and abuse, and to make sure that our people meet the high standards that we, and our Member States, expect of them", he said, following shocking revelations of alleged abuse committed by some WHO staff during the deadly tenth Ebola outbreak in the Democratic Republic of the Congo.
Endgame
"2022 must be the year we end the pandemic", said Tedros, but to prevent a future disaster on the same scale, all countries must invest in resilient health systems, built on primary care, and with universal health coverage as the goal.
"When people can't access the services they need, or can't afford them, individuals, families, communities and entire societies are put at risk", argued Tedros.
"In the year ahead, WHO is committed to doing everything in our power to end the pandemic, and to beginning a new era in global health – an era in which health is at the centre of every country's development plans."
UN-backed COVAX mechanism delivers its 1 billionth COVID-19 vaccine dose
With a 1.1 million jab delivery in Rwanda this weekend, the World Health Organization's multilateral initiative to provide equal access to vaccines for all reached the one billion milestone.
Along with the Coalition for Epidemic Preparedness Innovations (CEPI), the Vaccine Alliance GAVI, and partners, WHO has led the largest vaccine procurement and supply operation in history with deliveries to 144 countries to date.
According to a press release published on Sunday, as of 13 January 2022, out of 194 countries members of WHO, 36 have vaccinated less than 10% of their population, and 88 less than 40%.
"COVAX's ambition was compromised by hoarding/stockpiling in rich countries, catastrophic outbreaks leading to borders and supply being locked. And a lack of sharing of licenses, technology, and know-how by pharmaceutical companies meant manufacturing capacity went unused", the agency explained.
On 24 February 2021, Ghana became the first country in the world to receive vaccines through COVAX when 600,000 doses of the Oxford–AstraZeneca vaccine were delivered to Accra.
The work that remains
COVAX is currently working with governments, manufacturers and partners to ensure that when countries receive vaccines, they can get them to people quickly.
"The work that has gone into this (1 billion) milestone is only a reminder of the work that remains", the UN's health agency underscored.
They added that with updated vaccines in the pipeline, citizens should demand that governments and pharmaceutical companies share health tools globally and "bring an end to the death and destruction cycles of this pandemic, limit new variants and drive a global economic recovery".
COVAX is one of three pillars of the Access to COVID-19 Tools (ACT) Accelerator, which was launched by WHO in April 2020 in response to the pandemic.
The ACT Accelerator is a ground-breaking global collaboration to accelerate the development, production, and equitable access to COVID-19 tests, treatments, and vaccines.
WHO recommends two new drugs to treat patients with COVID-19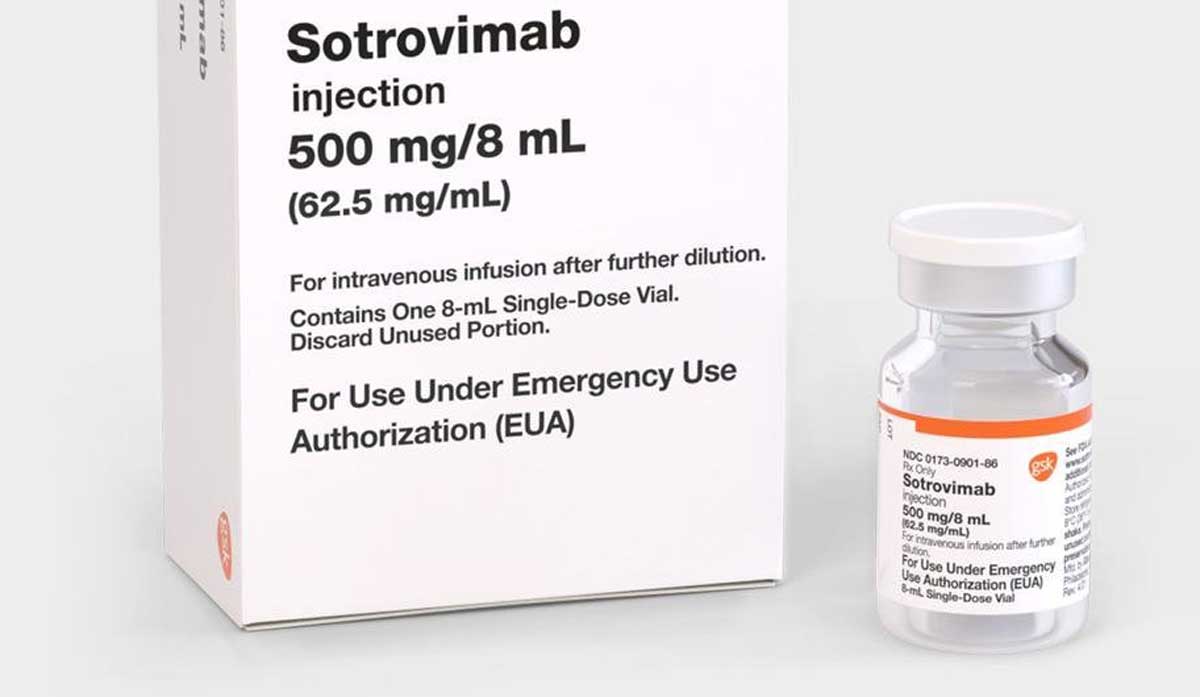 The World Health Organization (WHO) on Thursday reccommended two new drugs to treat patients with COVID-19, one for patients with critical disease, and another deemed effective for non-severe cases.
The first drug, baricitinib, is a Janus kinase (JAK) inhibitor- a class of drugs used to treat autoimmune conditions, blood and bone marrow cancers, and rheumatoid arthritis.
According to the WHO Guideline Development Group, it is "strongly recommended" for patients with severe or critical disease in combination with corticosteroids.
The group of international experts based their recommendation on "moderate certainty evidence" that it improves survival and reduces the need for ventilation.
There was no observed increase in adverse effects.
The experts note that it has a similar effectas other arthritis drugs called interleukin-6 (IL-6) inhibitors. Because of that, when both drugs are available, they suggest choosing the best option based on cost, availability, and clinician experience.
It is not recommended to use both drugs at the same time.
The experts also advise against the use of two other JAK inhibitors (ruxolitinib and tofacitinib) for patients with severe or critical cases of COVID-19 infection.
According to them, trials undergone using these drugs failed to show any benefits arising using either drug,and suggested a possible increase in serious side effects with tofacitinib.
Non-severe cases
In the same update, WHO makes a conditional recommendation for the use of a monoclonal antibody known as sotrovimab in patients with non-severe cases.
According to them, the drug should only be administered to patients at the highest risk of hospitalisation. In those at lower risk, it onlyshowed "trivial benefits".
A similar recommendation has been madepreviously, for another monoclonal antibody drug, casirivimab-imdevimab, and the experts say there is insufficient data to recommend one over the other.
For both, the effectiveness against new variants, like Omicron, is still uncertain. 
The group will update their guidelines for monoclonal antibodies when more data becomes available.
Recommendations
These recommendations are based on new evidence from seven trials involving over 4,000 patients with non-severe, severe, and critical infections.
Developed by WHO with the methodological support of MAGIC Evidence Ecosystem Foundation, the guidelinesprovide trustworthy guidance and help doctors make better decisions with their patients.
According to the agency, the guidelines are useful in fast moving research areas, because they allow researchers to update evidence summaries as new information becomes available.
The latest guidance also updates recommendations for the use of interleukin-6 receptor blockers and systemic corticosteroids for patients with severe or critical COVID-19; conditional recommendations for the use of casirivimab-imdevimab (another monoclonal antibody treatment) in selected patients; and against the use of convalescent plasma, ivermectin and hydroxychloroquine, regardless of disease severity.
Omicron fuels record weekly COVID-19 cases, but deaths 'stable'
Fuelled by Omicron, more than 15 million new cases of COVID-19 were reported around the world last week, by far the most cases reported in a single seven day period, the World Health Organization (WHO) informed on Wednesday.
Briefing reporters in Geneva, the UN health agency chief, Tedros Adhanom Ghebreyesus, said the "huge spike" is being driven by the Omicron variant, which is rapidly replacing Delta in almost all countries.
Despite the number of cases, the weekly reported deaths have "remained stable" since October last year, Tedros added, at an average of 48,000. The number of patients being hospitalized is also increasing in most countries, but it is not at the level seen in previous waves.
He told reporters this is possibly due to the reduced severity of Omicron, and widespread immunity from vaccination or previous infection.
'50 thousand deaths too many'
For the WHO chief, while Omicron causes less severe disease than Delta, it remains a dangerous virus, particularly for those who are unvaccinated.
"Almost 50 thousand deaths a week is 50 thousand deaths too many", Tedros said. "Learning to live with this virus does not mean we can, or should, accept this number of deaths."
For him, the world cannot "allow this virus a free ride" when so many people around the world remain unvaccinated.
In Africa, for example, more than 85 per cent of people are yet to receive a single dose of vaccine.
"We cannot end the acute phase of the pandemic unless we close this gap", he said.
Making progress
Tedros then listed some progress towards reaching the target of vaccinating 70 per cent of the population of every country by the middle of this year.
In December, COVAX shipped more than double the number of doses it distributed in November. In the coming days, the initiative should ship its one billionth vaccine dose.
Some of the supply constraints from last year are also starting to ease, Tedros said, but there's still have a long way to go.
So far, 90 countries have still not reached the 40 per cent target, and 36 of those countries have vaccinated less than 10 per cent of their populations.
New vaccines
Tedros also highlighted an interim statement from the WHO Technical Advisory Group on COVID-19 Vaccine Composition, released on Tuesday, stressing that further vaccines are needed that have a greater impact on preventing infection.
Until such vaccines are developed, the experts explained, the composition of current vaccines may need to be updated.
The Group also said that a vaccination strategy based on repeated booster doses is "unlikely to be sustainable."
A heavy toll
According to Tedros, the overwhelming majority of people admitted to hospitals around the world are unvaccinated.
At the same time, while the immunizations remain very effective at preventing severe disease and death, they do not fully prevent transmission.
"More transmission means more hospitalizations, more deaths, more people off work, including teachers and health workers, and more risk of another variant emerging that is even more transmissible and more deadly than Omicron", Tedros explained.
The sheer number of cases also means more pressure on already overburdened and exhausted health workers.
A study published last year showed that more than one in four health workers have experienced mental health issues during the pandemic. Data from several countries also show that many have considered leaving or have left their jobs.
Pregnant women
On Tuesday, WHO hosted a global webinar, attended by clinicians from around the world, on the clinical management of the virus during pregnancy, childbirth and the early postnatal period.
As stated earlier in the pandemic, pregnant women are not at higher risk of contracting COVID-19, but if they are infected, they are at higher risk for severe disease.
"That's why it's vital that pregnant women in all countries have access to vaccines to protect their own lives, and those of their babies", Tedros said.
The agency chief also called for pregnant women to be included in clinical trials for new treatments and vaccines.
He also stressed that, fortunately, mother to baby transmission in utero or during birth is very rare, and no active virus has been identified in breast milk.