International Youth Forum "BRICS Plus"
The International Youth Forum "BRICS PLUS" was held in the online format on 14-15 December 2021. Due to some COVID-19 restrictions it was decided to hold the first part of the forum online and the second part of it will be held offline in 2022.
More than 200 youth leaders, public organizations, scientists, entrepreneurs and students from 33 countries of the world joined the forum online. Participants of the forum were divided in the small groups using breakout meeting option of the zoom platform where they had a chance to discuss and present their presentations to other participants exploring the possibilities of partnership for the realization of projects and ideas. Main idea of dividing the participants was to get the suggestions from other participants, developing an international project team and improvisation based on the earlier session held on project development.
On the 15th of December, the most interesting 16 projects in the sphere of international youth cooperation, public diplomacy, business, art and culture which were selected by the participants themselves in breakout groups were presented to experts for feedback. The forum was also attended by experts, representatives of governmental and non-governmental organizations, ministries, government agencies, think tanks with considerable experience in BRICS research.
The thematic focus of the Forum is the development of international youth cooperation between the BRICS countries and friendly states. The International Youth Forum "BRICS PLUS" is aimed at developing inclusive leadership and partnership in international youth cooperation and create a positive image of BRICS among young people from the participating countries to form new ideas for cooperation within the framework of BRICS Plus.
The Forum was organized by the International Youth Edu-Skills Foundation in association with the Confederation of Young Leaders and the Project Office for International Youth Cooperation "Russia-BRICS" with the support of the Alexander Gorchakov Public Diplomacy Fund.
Partners of the forum includes National Committee for BRICS Research (NKI BRICS), South African BRICS Youth Association (SABYA), Regional Public Organization "BRICS. World of Traditions", International Media Network "TV BRICS", People's Friendship University of Russia (RUDN University), "Ulyanovsk – Capital of Culture" Foundation, RIC Media, Janhit Times, Association of Young Researchers and Uzbekistan Volunteer Association.
At the opening session of the forum participants were addressed with a welcome speech by Mikhail Ktitorov, Counsellor (Culture), Russian Embassy in India, Larisa Efremova, Vice-rector for international affairs, Peoples' Friendship University of Russia, Valeria Chernogorodova, Head of the Department of International Affairs, the Federal Agency for Youth Affairs of Russia "Rosmolodezh".
In his welcome speech Counsellor (Culture), Russian Embassy in India, Mikhail Ktitorov said, "BRICS association is in many ways unique and interstate format of cooperation, an outstanding example of new global network diplomacy. In this context the dialogue between our citizens plays a special role and it covers a whole range of areas including the youth. Interaction on this track embodies the manifestation of the vitality of the BRICS concept itself, its growing attractiveness for public associations and youth organizations of our countries. It contributes to strengthening the contacts between young people, laying a foundation of friendship and mutual understanding between our peoples. It has become a good tradition to hold the Youth Summit, the Youth energy summit, forums of young diplomats and scientists."
He mentioned that the initiatives like BRICS School, Youth Camp of BRICS Countries and various competitions in the BRICS spaces are being organized every year. He also emphasized that most of these initiatives are coming from grassroot levels and not from the decision of governments.
Vice-rector for international affairs, Peoples' Friendship University of Russia, Larisa Efremova noted in her address "BRICS Network University is a unique and ambitious project, one of the largest initiatives in the world to integrate educational and scientific schools in a wide geopolitical space. BRICS NU promotes intercultural dialogue among students, preservation, development and mutual enrichment of culture, languages, historical and national traditions of the peoples of the BRICS member states."
Head of the Department of International Affairs, "Rosmolodezh" the Federal Agency for Youth Affairs of Russia which is the main organization to implement youth policies in Russia Valeria Chernogorodova said, "We attach great importance to fostering close cooperation with partners from the BRICS countries. This year a very important project was launched which is called BRICS Youth Camp held in Ulyanovsk region and I hope it will be annual event in the BRICS sphere gathering young people from other countries which might be interested in fostering closer cooperation with BRICS in the BRICS++ format. As the agency we are very happy that the platforms such as BRICS Youth Summits and BRICS Youth camp results in the projects led and implemented by young people of BRICS countries and this forum is widely joined by the young people from whole world and it makes me happy that topics of BRICS is getting interested not only people from BRICS but from youth from all over the world."
Opening session of the forum was also attended and addressed by Sandra Stoilkovich, Specialist and Project Manager of the Alexander Gorchakov Public Diplomacy Fund, Valeriia Gorbacheva, GR-Director, National Committee on BRICS Research, Lyudmila Sekacheva, President of the Regional Public Organization "BRICS. World of Traditions", Dr. Raymond Matlala, Founder and Chairman, South African BRICS Youth Association, Sameep Shastri, Chairman, Indian Institute of Governance and Leadership (IIGL), President, Confederation of Young Leaders (CYL), Vice Chairman, BRICS Chamber of Commerce & Industry (BRICS CCI) and President, BRICS CCI Young Leaders and Akil Mohammad, Founder and Chairperson, International Youth Edu Skills Foundation, President, Asian Students Association in RUDN University.
The Session was moderated by Diana Kovela, Representative of the Project Office of International Youth Cooperation "Russia – BRICS", Deputy Director – Head of the International Relations Department, "Ulyanovsk – Capital of Culture" Foundation.
"This is a breakthrough! I am so proud of the members of the Russia-BRICS Project Office for International Youth Cooperation. Back in April, an active leader from India, Akil Mohammad conceived the idea of ​​a forum and turned his idea into a project using project management tools and becoming the winner of a grant competition. This is an excellent illustration of youth diplomacy and the results of working with both young leaders and experienced experts", said Diana Kovela.
GR-Director, National Committee on BRICS Research, Valeriia Gorbacheva in her address noted"The main goal of the BRICS international youth cooperation are the fulfilment of creative, educational and social potential of the young generation, the strengthening of friendship in the format of BRICS Plus, mutual understanding and interaction of peoples of our countries as well as the promotion of the consolidation of the common humanitarian, economic and socio-cultural space based on the experience of the BRICS cooperation, BRICS Plus cooperation in various field of humanitarian activities. BRICS is a striking example of exciting collective principles of international affairs, therefore first of all, it is the youth of the five countries to face the challenges of building a sustainable future. I am confident the results of this forum result to enable the exchange of useful experience among BRICS and BRICS Plus youth and strengthen inter-BRICS solidarity."
President of the Regional Public Organization "BRICS. World of Traditions" Lyudmila Sekacheva started with her greetings to the participants of the forum and congratulations to NKI BRICS on its 10th anniversary, she noted,"This Forum will act as a communicative platform, a master class, where young BRICSologists have the opportunity not only to present their projects, but at the same time to find partners in one or another of their areas, which will serve, in fact, to continue multilateral cooperation in the field of BRICS."
Chairman, Indian Institute of Governance and Leadership (IIGL), President, Confederation of Young Leaders (CYL), Vice Chairman, BRICS Chamber of Commerce & Industry (BRICS CCI) and President, BRICS CCI Young Leaders, Sameep Shastri stressed,"Inclusive leadership is when young people of all abilities are given the opportunity to become leaders in their schools, communities and their families. These leadership activities help young people gain a voice and train them to become agents of change in their communities, promoting equality and acceptance. As we look to the future, BRICS youth will be responsible for all aspects of civil society and adolescents to develop leadership skills. The society guarantees a bright future, effective initiatives, and well-implemented ideas. There are many dreams and aspirations that, with the right upbringing and support, will turn into something that can be seen all over the world."
The first plenary session on "Review on achievements, conflicts, goals, and priorities of the BRICS grouping for the future" was moderated by Raymond Matlala, Founder and Chairman, South African BRICS Youth Association. The session was focused on discussing the important results of cooperation BRICS has achieved in last 15 years and future development priorities of the group based on the results previously achieved goals promoting new ideas and attracting new partners.
Speakers of the session were leading experts in the international relations having a vast experience in BRICS cooperation format. Speakers of the session included:
Sydney Muenda, Assistant Director, Department of International Relations and Cooperation (DIRCO), Republic of South Africa
Valeriia Gorbacheva, GR-Director, National Committee on BRICS Research
Henrique Domingues, Special Representative of International Municipal BRICS Forum
Tatiana Seliverstova, Expert on International cooperation
Diana Kovela, Representative of the Project Office of International Youth Cooperation "Russia – BRICS", Deputy Director – Head of the International Relations Department, "Ulyanovsk – Capital of Culture" Foundation
Devadathan Nair, Expert on Public relations and media communications, Representative of The Times of India Group, in Russia
Alexander Sokolov, Deputy Director, Institute for Statistical Studies and Economics of Knowledge, Higher School of Economics
Elza Shirgazina, Junior Fellow, National Research Institute of World Economy and International Relations named after E.M. Primakov of the Russian Academy of Sciences "(IMEMO RAS)
"If we can get our youth to meaningfully participate in critical issues that affect the youth globally, then we can create a network of young diplomats to tackle challenges in making the world a better place." BRICS provide us with the platform to do so meaningfully. BRICS plus saw several youth projects presented to the international community for advice and possible funding opportunity to key role players from across the BRICS countries and beyond. We need to fast track the establishment of the BRICS youth secretariat which will ensure the implementation and monitoring of the BRICS youth policy and pragmatic recommendations. Lastly, I would like to call on all BRICS countries to implement a free visa regime for all member states." saidRaymond Matlala.
Second Plenary session on "Project development basics, available support, and realization process" was moderated by Kira Ivanova, Coordinator of the Russia – BRICS Project Office of International Youth Cooperation, International Affairs department of the Foundation "Ulyanovsk – Capital of Culture".
The session was focused on providing case studies on practical implementation of projects. The knowledge, skills, resources, tools, and techniques required to achieve project objectives and develop international cooperation. Apart from this session also focused to providing information on grants and funding opportunities to realize youth projects and various educational opportunities under the BRICS Network University.
Speakers of the session included:
Lyubov Savelyeva, Founder and Head of International Friendship Club
"International youth projects development (on intercultural dialogue and public diplomacy)"
Sandra Stoilkovich, Specialist and Project Manager of the Alexander Gorchakov Public Diplomacy Fund
"Presentation of the Gorchakov Fund, and she will talk about the possibilities of obtaining a grant to foreign NGOs and individuals from the Fund, as well as the possibilities of cooperation with Russian organizations and operation on the territory of Russia"
Angelina Osipova, Head of the Organizational and Financial support of International Projects and cooperation with Network Universities of RUDN University
"BRICS Network University: Main Results of 2020-2021 and Development Prospects"
Phetole Seodi, Manager: Public & International Relations, Corporate Investments, Office of the CEO, National Youth Development Agency South Africa
"Funding opportunities of National Youth Development Agency for South African Youth Projects"
Ekaterina Tyatyushkina, European Youth Association, Program coordinator
"From the presentation of the project to its financing"
Saad Uakkas, Moroccan global youth engagement and health activist, international trainer, TEDx speaker and Diana award holder, the JCI Ten Outstanding Young Persons Morocco 2021
"The power of partnership to enhance project development and implementation"
Parv Aggarwal, Business Development Director, XinFin Network, Director of US-Russia Relations, Russian-American Youth Alliance and Founder, Blockchain for Palestine
"Pitching startup projects within Eurasian context (with Blockchain examples)"
"The forum was held in one breath. It is very important that representatives of the BRICS countries are in regular interaction and learn from each other's experience, for the sake of a better and stable future. Therefore, such platforms for communication are extremely helpful for the active youth. It is gratifying to note that new significant projects are born out of each such event, which are then implemented. It was a very good initiative of Akil Mohammad, which showed the importance of holding such events in the context of deepening the relationship of young experts in the BRICS space and strengthening cooperation between the BRICS member states", said Kira Ivanova.
Second day of the Forum started with the Plenary session on "Role of public diplomacy in strengthening cooperation at the people-to-people level within the sphere of BRICS plus" which was moderated by Suzzane Chelsea Zerin, Assistant Director, BRICS Chamber of Commerce & Industry.
The key focus of the session was discussing the key issues of public diplomacy and its role in building intra-group trust between the BRICS plus countries and introducing the participants with many public organizations working in the field of international youth cooperation. The leading public organization led by youth to empower cooperation in BRICS Plus format and provides various opportunities to youth from different countries.
Speakers of the session included:
Andrey Bem, Head of the Project Office, International Youth Cooperation in the "Russia – Central Asian" region direction
Timerkhan Shaikhutdinov, Administrator of Project Office for International Youth Cooperation "Russia — the OIC"
Anita Dkhar, Expert for international cooperation, RPO "BRICS. World of traditions"
Abhinav Sharma, Co-Founder, International Youth Edu-Skills Foundation
Amanda Harumy, Director of international affairs at ANPG and Students' leader at the University's Consil of USP
Natalia Dashuk, representative of Russia-BRICS Project office of International Youth Cooperation
The representatives of the public organization called the participants to partner with their organizations and participate in their projects building a strong youth community.
"We are already aware how in a digital world like today, post covid-19, public diplomacy has a huge role to play in the international arena. With people getting easy access to technology, the world shifting online, public diplomacy is changing models as well as its targets." said Suzzane Chelsea Zerin.
A very important plenary session on the topic of "Entrepreneurship, business and economic development" was also held on the same day, which was moderated by Reon Van Der Merwe, Director for Stakeholders, South African BRICS Youth Association. The session focused on financing entrepreneurs, innovation environments, social entrepreneurship, and e-entrepreneurship within BRICS and possibilities of extending economic cooperation within the BRICS Plus format.
The session speakers were:
Pulane Masebe, Department of Small Business Development, South Africa
"Support programs young entrepreneurs, small and medium-sized businesses in South Africa"
Uros Vukanovic, President, Balkan Russian Economic Forum
"BRICS an emerging of new regional economic union"
Sachidanand Swami, Founder and CEO, Invoxel Technologies
"Business environment in India, support from government for foreign business"
Alexey Ezhov, Chairman, Leaders of International Cooperation
"Russian-Chinese Business Accelerator program"
Ivan Shchedrov, Junior Research Fellow, IMEMO RAS, National Research Institute of World Economy and International Relations named after E.M. Primakov of the Russian Academy of Sciences.
"Smart cities on the agenda of socio-economic development of India"
Dr. Mohd. Nayyer Rahman, Assistant Professor, Aligarh Muslim University
"E-Entrepreneurship in BRICS countries: Understanding the Digital and Hub economy dynamics"
Dr. Alexandra Morozkina, Head of the Structural Reforms Division, Economic Expert Group
"Support to small and medium-sized businesses in Russia in the era of Covid"
"The International Youth Forum BRICS+ is more than just a single event. It's part of a movement among global South youth seeking to stake their in the 21st century globalised world. The session on Entrepreneurship was particularly relevant; to succeed the BRICS bloc must become, first-and-foremost, a catalyst for innovation and common prosperity for current and future generations. SABYA remains an adamant advocate of this vision." said Reon Van Der Merwe.
"Expert Session: Delegate Project Presentations" became the most interesting and motivating session of forum which was moderated by Anna Popkova, Senior Lecturer, Department of Environmental Safety and Product Quality Management, Institute of Environmental Engineering, Peoples' Friendship University of Russia (RUDN University) and Deputy Dean for International Activities, Institute of Environmental Engineering, Peoples' Friendship University of Russia (RUDN University).
The session was dedicated to participants of the forum to present their projects to experts for feedback and guidance. Experts of the session included:
Alexander Egorychev, Leading specialist expert, Department of International Affairs, "Rosmolodezh" the Federal Agency for Youth Affairs of Russia
Natalia Dashuk, Representative of the Russia-BRICS Project office of International Youth Cooperation
Ivan Shchedrov, Junior Research Fellow, IMEMO RAS, National Research Institute of World Economy and International Relations named after E.M. Primakov of the Russian Academy of Sciences
The most interesting projects were presented in the session which were selected by participants with mutual agreements within group discussions held on the first day of forum. The selected projects were presented by:
Anastasia Ilyushina, Polina Kulakova, Andrey Berezhnov – BRICS Project Lab (Russia)
Manojj Dhinakaran – Inter- Cultural Exchange on Health Aspects (India)
Yauheni Kharuk – BRICS Student Expert and Analytical Community (Belarus)
Cauviya Madhiyazhagan – Kensho Project is a mental health start-up (India)
Muhammad Tahir Bahu – UN Intensive Training for Young Diplomats (Pakistan)
Ekaterina Sennitskaya – School Exchange Internship (Russia)
Aksheyaa Akilan – Health Literacy Youth Summit (India)
Salamat Ismakeeva – Training young village women basic Enterpreunership skills and provide with small grants (Kyrgyzstan)
Marina Sappinen, Sofya Lagokha, Tatiana Kuznetsova – Eco friendly city (Russia)
Daria Podlesnova – YouthBiz (Russia)
Vrushali Kadam – The Future is GREEN: Climate Crisis, Youth Leadership & Green Jobs (India)
Phalguni Sundaram Biswal – SSC (South-South Cooperation) in Trade and Investment (India)
Kiseleva Milena – International centre IDEMY (Russia)
Suhasini Srinivasargvan – Role of Music in achieving SDGs (India)
Rumit Walia – The Future Forward Summit 2022 (India)
Elizaveta Petrovskaia – Annual youth festival at the level of the BRICS countries (Russia)
Experts of the forum gave their recommendations, suggestions and gave important comments for the implementation of these projects. Leading specialist expert, Department of International Affairs, the Federal Agency for Youth Affairs of Russia "Rosmolodezh", Alexander Egorychev added in endthat the International Youth Forum "BRICS Plus" did a great job in uniting brilliant minds from the whole world and wished that the forum should be organized annually.
"The mission of expert session was to gather young active people from different regions of BRICS and create a discussion platform for the exchange of ideas and get feedback on developed projects. The mission was implemented excellent. The participants' projected were developed at the high level and devoted for solving extremely actual social and environmental problems and correspond to main Sustainable Development Goals. Why we pay such focus on youth projects? The link between youth and economic, social and green growth should be a straightforward one: young people get on in life, and the economy grows with every step they take." said Anna Popkova.
During the forum President of the Regional Public Organization "BRICS. World of Traditions" Lyudmila Sekacheva came up with an idea the idea of creation of the "Anthem of the BRICS Peoples", which can be performed in five languages during each five-sided public events in the BRICS countries. To implement this initiative, its
the author proposed to hold a multilateral youth competition for the best text and music of the solemn Anthem, taking into account features of song and musical creativity of the peoples of the BRICS countries.
The forum was concluded with the virtual group photo and closing words byLyudmila Sekacheva, Kira Ivanova and Akil Mohammad. Participants of the forum thanked the organizers for hosting the event and bringing them together to make new connections.
"In my opinion we concluded the forum with good results and amazing learning experience. We were able to bring young leaders from more than 30 countries with having interest in engaging with BRICS. All the participants were very energetic and full of enthusiasm. We tried to give an opportunity to our delegates to discuss their ideas and projects to develop collaborations internationally for the realization of their ideas. We received more than 300 applications for participation in the forum which including 100 applications with projects in the sphere international cooperation, public diplomacy, business, art and culture. 16 most interesting projects were presented to experts for feedback. I am sure that in the near future we will see many of these projects being practically implemented. We need self-motivated, initiators and innovators to build a strong youth community within BRICS+ format for a bright and peaceful future. These kinds of educational forums really help connecting brilliant minds from different countries and hopefully we would be able to host the event next year in India in offline format" said Akil Mohammad on the successful completing of the forum.
The second stage of the forum will take place in 2022 in India to work on the practical implementation of the projects presented during online stage. It is also planned to organize a mini-BRICS walk to symbolize intra-BRICS people-to-people contacts and the foundation of "Garden of Friendship & Peace" will be laid down where delegates from each participating country will plant a tree.
Repurposing Current Policies Could Deliver Multiple Benefits for Farmers
A new World Bank and International Food Policy Research Institute (IFPRI) report finds that repurposing current agricultural public policies could deliver multiple benefits for people, the planet, and the economy. 'Repurposing Agricultural Policies and Support: Options to Transform Agriculture and Food Systems for Better Health of People, Economies and Planet' reveals that investing in climate-smart innovations that both increase agricultural productivity and reduce greenhouse gas emissions could reduce overall emissions from agriculture by more than 40%, restore 105 million hectares of agricultural land to natural habitats, and reduce the cost of healthy foods, thereby also contributing to better nutritional outcomes. To achieve this, concerted action is needed, including support to low- and middle-income countries, facing fiscal constraints, to review current policies and prioritize green investments.
As experts and Ministers of Agriculture meet this week for the annual Global Forum for Food and Agriculture hosted by the German government, the report also notes that current policies only return 35 cents to farmers for every US dollar of public support. According to modeling conducted by the authors, redirecting about $70 billion a year, equivalent to 1% of global agricultural output, would improve economic efficiency and result in net gains to the global economy of about $2.4 trillion in 2040.
"Agricultural policies and public support programs are ripe for change. Policymakers are well-placed to scrutinize and rethink current policies and programs to better benefit farmers, increase food security, build resilience in the face of climate change, and reduce greenhouse gas emissions," said Martien van Nieuwkoop, Director of the Agriculture and Food Global Practice at the World Bank.
Under a "business-as-usual" scenario, the report estimates that greenhouse gas emissions from agricultural production will double by 2040, with 56 million hectares of new land being used for agriculture between 2020 and 2040. However, there are important trade-offs for policymakers to consider as they seek to reform agricultural support policies to achieve better outcomes.
For example, the report finds that simply eliminating support would lower farm output and increase poverty while generating only modest climate gains. Making support conditional on more environmentally friendly but lower-yielding production methods can generate climate benefits, but would increase food prices and poverty, while expanding agricultural land use.
The most effective repurposing, therefore, requires policy incentives and public investment in technologies that both reduce emissions and enhance productivity to meet growing demand for food and ensure food security. These technologies include feed supplements that reduce livestock emissions while increasing productivity, and rice production systems that use less water and produce less methane, without compromising farmers' incomes and yields.
International collaboration will be vital. "Everyone must come together to reset current policies if we are to address the threats of climate change and unsustainable food systems. Together we can build better food systems and progress towards shared development goals, if we start reforming our public policies now," said Johan Swinnen, Director General of IFPRI and Global Director for Systems Transformation, CGIAR.
The World Bank is working with governments to rethink and transform food systems, including redirecting public support to produce better outcomes, foster innovation and enable sustainable growth. Building on policy analysis by IFPRI, the World Bank is helping several countries assess the trade-offs and benefits of different policy options, to identify the best path forward for reform.
'Global learning crisis' continues says Guterres; millions still hit
Almost two years into the COVID-19 pandemic, school closures continue to disrupt the lives of over 31 million students, exacerbating what the United Nations' Secretary General called "a global learning crisis."
"Unless we take action, the share of children leaving school in developing countries who are unable to read could increase from 53 to 70 per cent", António Guterres warned in a video message marking the International Day of Education, on Monday.
The UN chief remembered the "chaos" that COVID-19 caused in education worldwide, noting that, at the pandemic's peak, some 1.6 billion school and college students had their studies interrupted.
Despite the improvement, he believes the crisis is "not over yet", and the turmoil goes beyond questions of access and inequality.
World changing
The theme for the day this year, is "Changing course, transforming education".
For Mr. Guterres, the world is "changing at a dizzying pace, with technological innovation, unprecedented changes in the world of work, the onset of the climate emergency, and a widespread loss of trust between people and institutions."
In this scenario, he believes conventional education systems are "struggling" to deliver the knowledge, skills and values needed to create a greener, better and safer future for all.
Because of these challenges, he is convening a Summit on Transforming Education in September.
"The time has come to reignite our collective commitment to education", he said. 
For him, that means "putting education at the heart of broader recovery efforts, aimed at transforming economies and societies and accelerating progress on sustainable development."
It also means financial solidarity with developing countries and understanding how national education systems can be reformed, between now and 2030.
Mr. Guterres noted the Summit will be the first time that world leaders, young people and all education stakeholders come together to consider these fundamental questions.
Assembly, Abdulla Shahid, also stressed the need to reflect on the impact of two years of the COVID-19 pandemic.
Highlighting the challenges created for the empowerment of children and youth, Mr. Shahid mentioned a UN joint publication showing that students worldwide could lose a total of $17 trillion in lifetime earnings as a result of these constraints.
For him, this number is a call to close the digital divide, to empower girls and boys, in particular those in rural and isolated areas, and to strengthen support for persons living with disabilities, as well as other vulnerable groups.
"In a world of increasing complexity, uncertainty, and precarity, knowledge, education and learning need to be reimagined", he argued.
Mr. Shahid also believes the world needs "an education system that could leverage humanity's collective intelligence."
"A system that advances, rather than subverts, our aspirations for inclusive education based on the principles of justice, equity and respect for human rights", he concluded.
Lessons learned
According to new data released by the UN Educational, Scientific and Cultural Organization (UNESCO) on Monday, schools are currently open in 135 countries, and in 25 nations, it has been temporarily suspended by extending the end-of-year break.
Only a dozen countries have opted to close schools and pivot to fully remote rather than in-person learning since the outbreak of the Omicron variant.
This is in stark contrast with the same period last year when most schools were closed, and learning was fully remote in 40 countries.
For the UN agency, this shows that a large majority of countries are using lessons from the past two years to keep classrooms accessible, with reinforced health and safety protocols.
"Education continues to be deeply disrupted by the pandemic, but all countries are now keenly aware of the dramatic costs of keeping schools closed as UNESCO said for the past two years", said the agency's Director-General, Audrey Azoulay.
Changes
A dozen countries surveyed – including Brazil, France, Kazakhstan, Mexico, Palestine and Ukraine – now use traffic light monitoring systems that trigger different measures according to levels of infection: mask wearing, hand washing, ventilation, but also indoor and outdoor distancing, and class closures on a case-by-case basis to avoid impacting all students.
Other countries, including Canada, France, United Kingdom and Italy, are also using mass rapid test-to-stay policies.
Once again, UNESCO called for more efforts to vaccinate educators, noting teachers were not included in any priority group in up to a third of countries.
Students underperforming
For the UNESCO chief, more action is needed to bring back to school all the children who have moved away from it and to recover learning losses.
"Without remedial action and focus on the most vulnerable students, the COVID-19 pandemic will carry dramatic long-term consequences", Ms. Azoulay warned.
In fact, more than 50 per cent of teachers state that students had not progressed to the levels expected, according to a large-scale survey conducted by UNESCO and the International Association for the Evaluation of Educational Achievement.
In the study, conducted in 11 countries, most teachers agreed that it was difficult to provide necessary support for vulnerable students. And over 50 per cent of students said they were anxious about the changes taking place.
Widodo emphasizes importance of G20 focus on resilient health systems,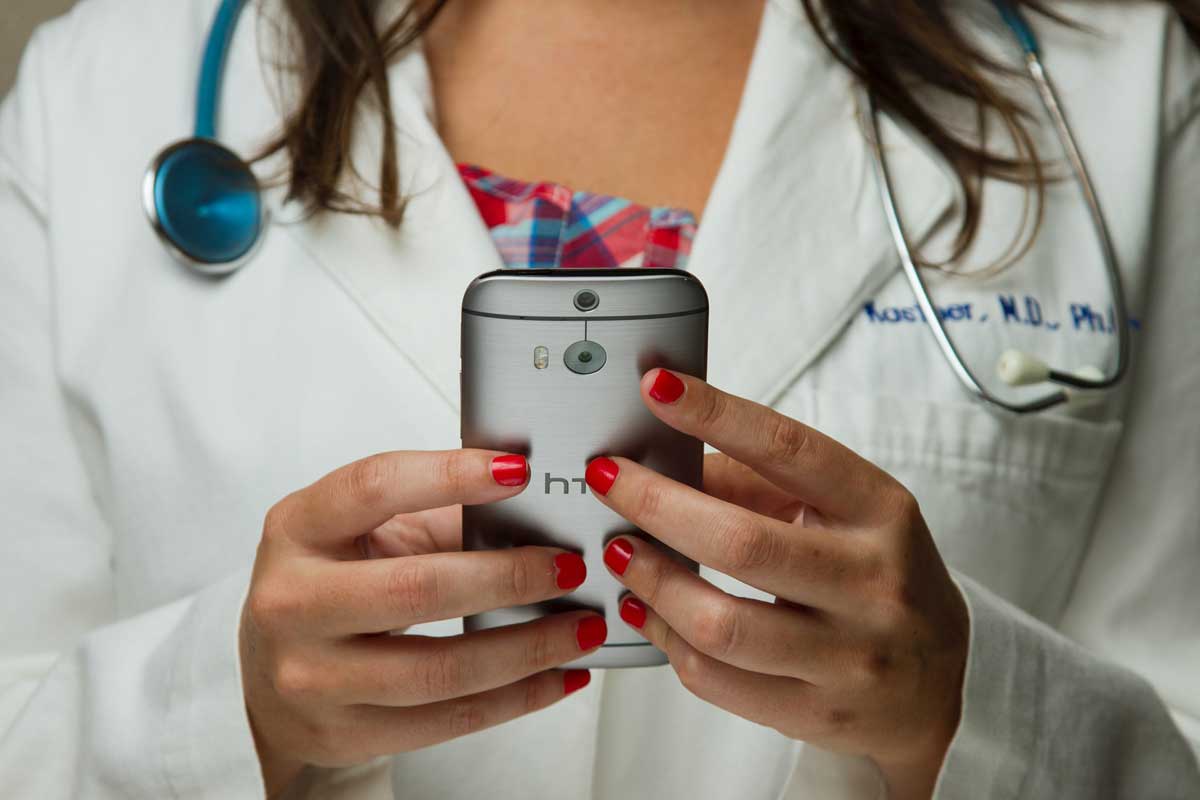 The G20 and advanced economies must work together to create a more resilient and responsive global health architecture to face future threats and pandemics, said President Joko Widodo of Indonesia in his address to the Davos Agenda 2022.
He said the International Monetary Fund should be tasked to mobilize resources to revitalize global health architecture. This should include a global contingency fund for medical supplies, building capacity in developing countries to manufacture vaccines and the creation of global health protocols and standards.
"The costs will be much lower than the losses we sustained due to the vulnerability of the system during the pandemic," he said.
In discussion with Klaus Schwab, Founder and Executive Chairman of the World Economic Forum, Widodo highlighted that "the G20 will play an important role in mobilizing the development of this global health architecture" and added: "I trust that advanced economies will not object to supporting such initiatives."
Widodo – whose country holds the presidency of the G20 during 2022 – invited all global business leaders to contribute their ideas to the G20's three key goals for 2022: creating a more resilient global health system; optimizing digital technology to support societal transformation; and driving a fair and affordable transition to clean energy and a circular economy. "The benefits must be felt by wider society," he said, adding that six of Indonesia's sectors are "wide open" for foreign investment – export-oriented labour-intensive industries (including health), renewable energy, infrastructure, automotive (especially electric vehicles), tourism and value-added mining.
In response to a question on how Indonesia – a nation heavily dependent on coal-fired power – could accelerate its own energy transition, Widodo said that developing countries need technology transfer and financial support from advanced economies to ensure the transition does not burden their citizens. Indonesia needs $50 billion for its renewable power sector and a further $37 billion for forestry, land use and marine sectors. "Concrete outcomes can only be achieved through strong cooperation," he said. "Technology and financing will be key."
The president pointed out that, as part of its roadmap to reach net zero by 2060, Indonesia had slashed the coverage area of forest fires sevenfold, from 1.7 million hectares in 2014 to 229,000 hectares in 2021. The number of hotspots fell over the same period from 89,000 to just 1,300. The country has restored 3.74 million hectares of peatlands since 2016 and rehabilitated 50,000 hectares of mangrove forests in the past year. Its mangrove-rehabilitation target is 600,000 hectares by 2024 – the most ambitious such programme in the world, providing, he said, a "carbon sink equivalent to four tropical forests".
To finance the green transition, Widodo has initiated a carbon trading system that will deliver "results-based payments" for actions that reduce carbon emissions as well as a carbon tax on coal-fired power plants, due to start in April.
"Indonesia has the potential to be a global market leader in carbon trading and is predicted to surpass the carbon trade potential of Peru, Kenya and Brazil, as countries with the same tropical forest cover," he said. The government also plans to raise capital by issuing environmental and social bonds, and through REDD+ projects that reduce deforestation and promote sustainable forest management.