WEF Develops Framework to Transition Colombia to Data-Driven Economy
The Centre for the Fourth Industrial Revolution and a multistakeholder community have developed a technology and governance framework for trustworthy and commercially sustainable public-private data exchanges in Colombia. This new public-private resource will give individuals greater control over how their data is used and serve as a means for responsible value creation.
The multistakeholder community comprises more than 150 business leaders, academics and policy-makers in 60 organizations from 25 countries. It was led by PwC Colombia, the Colombian government and the World Economic Forum's Data for Common Purpose Initiative (DCPI).
Benefits of Data-Driven Economy
The group put together a framework that supports Colombia's national digitization strategy as part of a broader effort to transition from a traditional to a data-driven economy as data exchanges will play a pivotal role in facilitating this transition. Creating a governance structure that makes them sustainable both technologically and ethically is essential.
With rising energy costs, disrupted supply chains and rising concern for the environment, the urgency and necessity to act on data-driven insights grows. Officials and private sector experts will focus their initial efforts to address the net-zero transition within the Colombian energy sector and apply utility-based, data-insight models to the energy sector. The insights and best practices will be applied in other sectors over time.
Toolkit for Meaningful Trust
One of the main challenges in implementing a sustainable, equitable and accountable data strategy for Colombia is strengthening trust in the use of data. According to the recent Fall 2021 Visa, Inc. Consumer Empowerment Study of the connected population in Colombia, only 9% of connected Colombians feel entirely in control of their data, and 89% want at least the option of more control over how their data is used. In response, with Visa International as a co-creator, a new toolkit was designed to strengthen trust via new consent mechanisms.
The DCPI aims to build meaningful trust with citizens by highlighting the importance of individuals' consent to use personal data within public-private data exchanges. By providing a clear roadmap for policy-makers to co-design these collaborative exchanges, the underlying data economics can be addressed in the early design phase to ensure sustainable commercial value is created over time.
With the erosion of trust throughout the digital ecosystem – putting control back into the hands of the individuals has become a global priority. Clear, consistent and granular consent mechanisms are foundational for driving meaningful change in data-driven insights and the decisions that come from them. The mutual exchange of strategic digital assets and insights, such as carbon emissions and energy usage indicators combined with an underlying framework for strengthening and maintaining trust, is central to creating a sustainable and inclusive digital ecosystem.
In the first half of 2022, a toolkit will be published on strengthening trust through individual consent experience. The focus is on enhancing the consent of individuals in terms of how data is internally governed within an exchange, the commercial interactions with the user and the underlying technology architecture. The toolkit is being piloted by C4IR Colombia and the City of Medellín as they examine several models for public-private data exchanges in 2022.
European farms mix things up to guard against food-supply shocks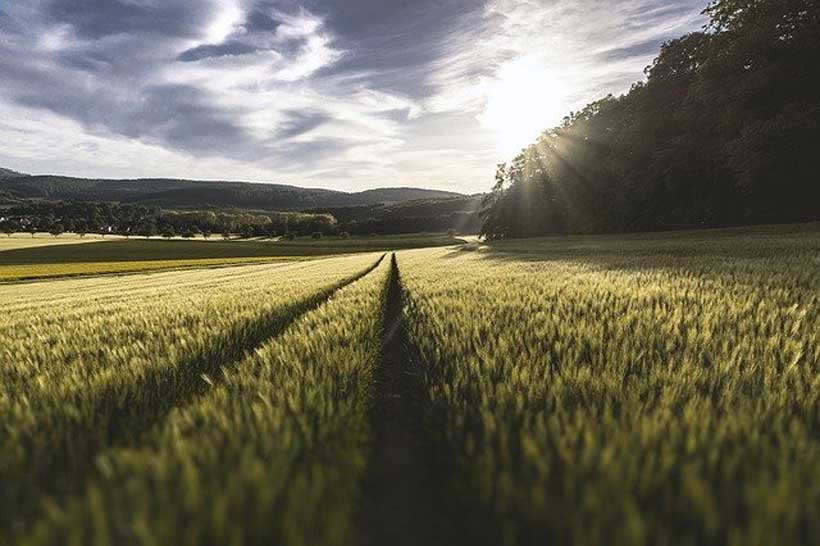 By ETHAN BILBY
'Items in this section have limited availability due to supplier production issues,' 'Sorry, temporarily out of stock' and 'Sold out' are all signs that became familiar as recent global upheavals exposed how precarious our food supply is.
The COVID-19 pandemic led to bare shelves in supermarkets as shipping routes were cut off. The war in Ukraine has affected the supply of essential grains.
But increased climate change stands to cause even greater disruption. Researchers say part of the solution to mitigating that risk is for farms to become more mixed through some combination of crop cultivation, livestock production and forestry, a move that would also make agriculture more sustainable.
For Dr Sara Burbi, assistant professor at Coventry University in the UK until December 2022 and now an independent researcher, COVID-19 was a wake-up call.
'Suddenly, we experienced first-hand what happens when value chains are not resilient to shocks and what happens when globalisation, with all its intricacies, does not work anymore,' she said. 'We saw highly specialised farming systems fail when they over-relied on external inputs that they had no access to.'
Climate change, according to Burbi, could provide even bigger global shocks ranging from widespread crop failures to lower yields or damage from flooding. More sustainable agriculture is essential to ensure food supplies can withstand the impact of climate change and unexpected local, national and even global crises.
Beneficial combos
During her tenure at Coventry University, Burbi coordinated the EU-funded AGROMIX project, which runs until end-October 2024.
As part of the project, pilot farms across Europe are experimenting with combining crop and livestock production in one farm (mixed farming) and with pairing farming and forestry activities (agroforestry). Poultry grazing in orchards is an example of a mixed-farming approach. The results reveal interesting synergies and promising effects, including improvements in soil health.
'For a long time, forestry and agricultural activities have been considered at odds, as we have pushed for more and more specialised land uses,' Burbi said. 'This has led to loss of soil fertility and a sharp decline in biodiversity, coupled with an increased dependence on external inputs to compensate.'
A combined system can increase the cycling of nutrients needed in the soil for crops to grow. It can also help to regulate air and water quality, prevent land degradation and even provide biomass and food on-site for livestock.
One site in Switzerland, for instance, found that mixed farming helped keep soil quality high, while more specialised farming tended to deplete it.
AGROMIX will use 12 pilot sites and nine experimental ones, spread across three climatic zones (Atlantic, Continental and Mediterranean), to develop recommendations for farmers on combining productivity with greater sustainability and climate resilience.
Although mixed farming has been practiced for a long time, it is only recently that scientists have begun to measure biophysical data on such sites and provide real evidence to support approaches that work.
The project has found that the presence of trees on pasture has measurable benefits to animal health and welfare, especially in extreme heat when they provide a canopy of much-needed shade.
Trees and hedgerows can also offset greenhouse-gas emissions from livestock, increase the carbon sequestration capacity of the land, provide a haven for biodiversity and help prevent flooding.
The project wants to work closely with farmers, taking into account their needs and priorities.
'Knowledge integration can empower key actors, in this case farmers, to embrace the transition to sustainable farming,' Burbi said.
The next step will be designing agriculture systems that are totally energy independent and, as a result, even more sustainable.
Forest focus
The EU-funded MIXED project at Aarhus University in Denmark is also focused on combining mixed farming systems with agroforestry to make agriculture more efficient and resilient.
'It's not only about economic efficiency, but also environmental and climate efficiency,' said Professor Tommy Dalgaard, the project coordinator. 'Agriculture needs to be resilient to change, all kinds of change.'
Working with around 100 farmers across Europe, MIXED has created networks to study the different ways in which mixed farming and agroforestry can be used.
One focus is on the take-aways that can be gleaned from the traditional agroforestry techniques used in the Tagus Valley of Portugal, in an area known as the Montado.
'They have these big cork oaks that are often more than 100 years old with grazing cattle below them,' said Dalgaard. 'In the winter, they can plough the soil and make small fields with cereal so they can harvest a winter crop and then in the dry season the cattle can be there.'
It is possible to have these green, vegetated areas because of the ancient oak trees, which create shade and sustain the water cycle.
The concern is that drought may threaten the oaks, so researchers from the project are trying to work out how best to preserve the system as well as how to adapt it to new areas.
Danish farms in the project have taken a different approach, looking at how farmers can use coppicing to create a carbon sink. Coppicing is a pruning technique that cuts trees to ground level, causing new shoots to grow rapidly from the base to form a bush.
These are then usually harvested every 10-20 years for biomass fuel, meanwhile also giving shelter and shadow to free-range, high-value livestock such as sows with piglets. Cutting the bushes to create mulch also helps to improve soil quality and avoids burning them, according to Dalgaard.
The project's ultimate aim is to build up a European database demonstrating examples of mixed farming and agroforestry, highlighting the benefits and advising on best practices. Essentially, it is about inspiring more farmers to adopt mixed farming and agroforestry methods and supporting them in the process.
'We need real-life examples,' said Dalgaard. 'We now have some concrete examples of farmers, agricultural landscapes and value chains that can report good results from having done something in a different way.'
Research in this article was funded by the EU. This article was originally published in Horizon, the EU Research and Innovation Magazine.
Astana hosts 18th Iran-Kazakhstan Joint Economic Committee meeting
The 18th meeting of Iran-Kazakhstan Joint Economic Committee meeting was held on Thursday in Kazakhstan's capital Astana, at the end of which the two sides signed a comprehensive document to expand cooperation in numerous areas including trade, agriculture, environment, tourism, science, and technology, education and sports.
As IRIB reported, the two countries' Joint Economic Committee meeting was co-chaired by Iranian Agriculture Minister Javad Sadati-Nejad and Prime Minister of Kazakhstan Alikhan Smailov.
Sadati-Nejad and Smailov held talks before the two countries' joint meeting to discuss major areas that should be agreed upon in the event's concluding document.
Speaking to the press after the joint committee meeting, Sadati-Nejad said that according to the signed memorandum of understanding (MOU), 30 percent of the trade between the two countries will be in the field of agricultural products.
According to the agriculture minister, the two countries are also going to establish a commercial-agricultural joint venture in order to develop trade in the Persian Gulf countries, Central Asia, and West Asia.
In this meeting, Amir Yousefi, the vice-chairman of the Agriculture Committee of Iran Chamber of Commerce, Industries, Mines and Agriculture (ICCIMA) also said that Kazakhstan is a good option for extraterritorial cultivation due to the good water conditions and the quality of soil, which should be considered by Iranian investors.
Reaching $3b of annual trade on agenda
Speaking on the sidelines of the meeting, Sadati-Nejad announced that the two countries have put an annual trade of three billion dollars on the agenda, expressing hope that signing the comprehensive MOU would pave the way for achieving this target.
"The presidents of the two countries have aimed to increase the level of trade to three billion dollars; currently this number is around 500 million dollars," the minister said.
Mentioning the developments in the two countries' banking relations, the official said that the expansion of relations in the agriculture sector is of special importance for both sides.
He further noted that a joint committee will be formed in the next month to pursue this goal, saying: "Kazakhstan has requested Iran's engineering services in modern irrigation and desalination areas, and we have expressed our readiness to provide them with the mentioned services."
Iranian trade center to be opened in Almaty
During the meeting of the two countries' expert committees which was held prior to the main event on Wednesday, Amir Abedi, the head of the Iran-Kazakhstan Joint Chamber of Commerce, announced that the business office of Iran-Kazakhstan joint chamber will soon be opened in Almaty.
Pointing to the capacities of Iran and Kazakhstan for the development of economic relations, Abedi considered Kazakhstan's market as a strategic destination for Iranian businessmen.
The 17th Iran-Kazakhstan joint economic committee meeting was held about a year ago in Tehran.
Blue Economy Offers Opportunities for Sustainable Growth in Tunisia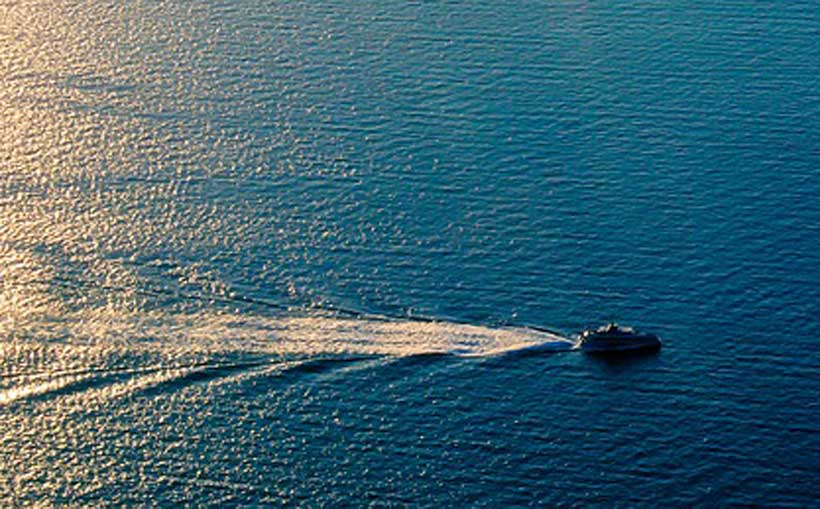 With support from the World Bank, in June 2022, Tunisia launched its first report on the status of the blue economy. The report, titled in French "L'économie bleue en Tunisie: Opportunité pour un développement intégré et durable de la mer et des zones côtières" (The Blue Economy in Tunisia: An Opportunity for Integrated and Sustainable Development of the Sea and Coastal Areas), recommends initial guidelines for a national strategy in this area. Spearheaded by the Ministry of the Environment and the Secretariat General for Maritime Affairs, the report is the product of extensive consultation with stakeholders in the blue economy, including the public and private sectors, researchers, and various civil society organizations.
Tunisia has more than 1,300 km of coastline. Its coastal areas are home to 7.6 million people (more than 66% of its population) who depend heavily on coastal and marine resources for their livelihoods. The report identifies avenues for sustainable development of the blue economy through tourism, fishing and aquaculture, maritime transport, ocean-based renewable energy, marine biotechnology, and other activities.
"The blue economy offers an opportunity for sustainable development and wealth creation for Tunisia through sustainable use of marine and coastal resources for economic growth, improved livelihoods and jobs, and healthy marine and coastal ecosystems," said Alexandre Arrobbio, World Bank Country Manager for Tunisia. "I welcome the Government's commitment to developing the blue economy in Tunisia as part of its next development plan," he added.
The report identifies three strategic objectives: (i) promotion of economic growth of maritime activities (ii) social inclusion and gender equality, and (iii) sustainability of natural resources and ecosystem services. To achieve these objectives, five areas of intervention are proposed: establishment of institutional governance; promotion of resources and financing mechanisms; support for job creation, poverty alleviation, the inclusion of vulnerable groups, and gender mainstreaming; development of knowledge of marine and coastal capital; and strengthening of resilience to climate change.
Following the publication of this report, the Tunisian Government and the World Bank will continue their cooperation for the development of the blue economy in Tunisia. The World Bank has mobilized the PROBLUE Trust Fund to undertake the second phase of technical assistance, supporting a roadmap for the development of the blue economy in Tunisia. In the second phase of assistance to Tunisia, the Bank will conduct analyses and offer advice on institutional policies and promotion of public and private investment, in addition to providing support for strategic and operational dialogue with relevant stakeholders.