Internet Governance Forum promotes inclusive digital future for all
Leveraging the power of the Internet while tackling the risks of cyberspace is the focus of a UN meeting underway in Katowice, Poland, this week.
The Internet Governance Forum (IGF) brings together more than 7,000 innovators, big tech executives, young people, ministers and parliamentarians to spur efforts to build an open, secure and free digital future for all.
In his video message to the opening session on Tuesday, UN Secretary-General António Guterres spoke of how the COVID-19 pandemic has underlined the forum's theme of 'Internet United'.
Global cooperation essential
The global crisis has highlighted the life-changing power of the Internet, he said, with digital technology enabling millions to work, study and socialize safely online.
Yet it has also magnified the digital divide and the dark side of technology, as evidenced by "the lightning-fast spread of misinformation", for example.
"We can only address these challenges united, through strengthened cooperation," said Mr. Guterres.
"By establishing clear rules to safeguard human rights and fundamental freedoms, by regaining control over our data, by countering disinformation and hate speech, and by connecting everyone to the Internet by 2030."
Shaping the conversation
Mr. Guterres said the IGF has a crucial role in shaping the conversation on an open, free and secure digital space that is accessible to all.
The meeting is convened annually by the Secretary-General with objectives that include promoting dialogue around Internet governance, sharing best practices and experiences, and identifying emerging issues.
The number of people using the Internet has risen during the pandemic, according to the UN Department of Economic and Social Affairs (DESA), which supports the IGF Secretariat.
Internet use rises
COVID-19 saw Internet user ranks grow from 4.1 billion in 2019 to 4.9 billion two years later, data from the International Telecommunication Union (ITU), a UN agency, has revealed. The additional 782 million people who came online during this period, represents more than twice the population of the United States.
However, DESA noted that lack of "Internet accountability" has allowed the spread of incendiary hate speech, violent extremism and misinformation on the pandemic.
Data breaches have also increased, as have digital violence, cyberbullying and online harassment, particularly targeting women and girls. At the same time, nearly three billion people worldwide, mostly in developing countries, do not have access to the Internet.
A digital future for all
Given the impact of the pandemic on the digital landscape, the IGF "could deliver its promise for shaping a digital future for the world – turning the COVID-19 crisis into opportunities," said Liu Zhenmin, the UN Under-Secretary-General who heads DESA.
"Indeed, this is easier said than done, as global Internet governance is complex. But united, we can succeed, together," he added.
The IGF began on Monday and is being held both in-person and virtually.
More than 250 sessions will be held over its five-day run, examining issues such as economic inclusion and human rights protection online, universal access and meaningful connectivity.
Participants will also seek common solutions to the cross-cutting issues of climate, e-waste and the environment; data and consumer protection; digital cooperation; and trust, security and stability.
The forum outcomes will inform policies in both the public and private sectors.
Maintenance Tips for Second-Hand Cars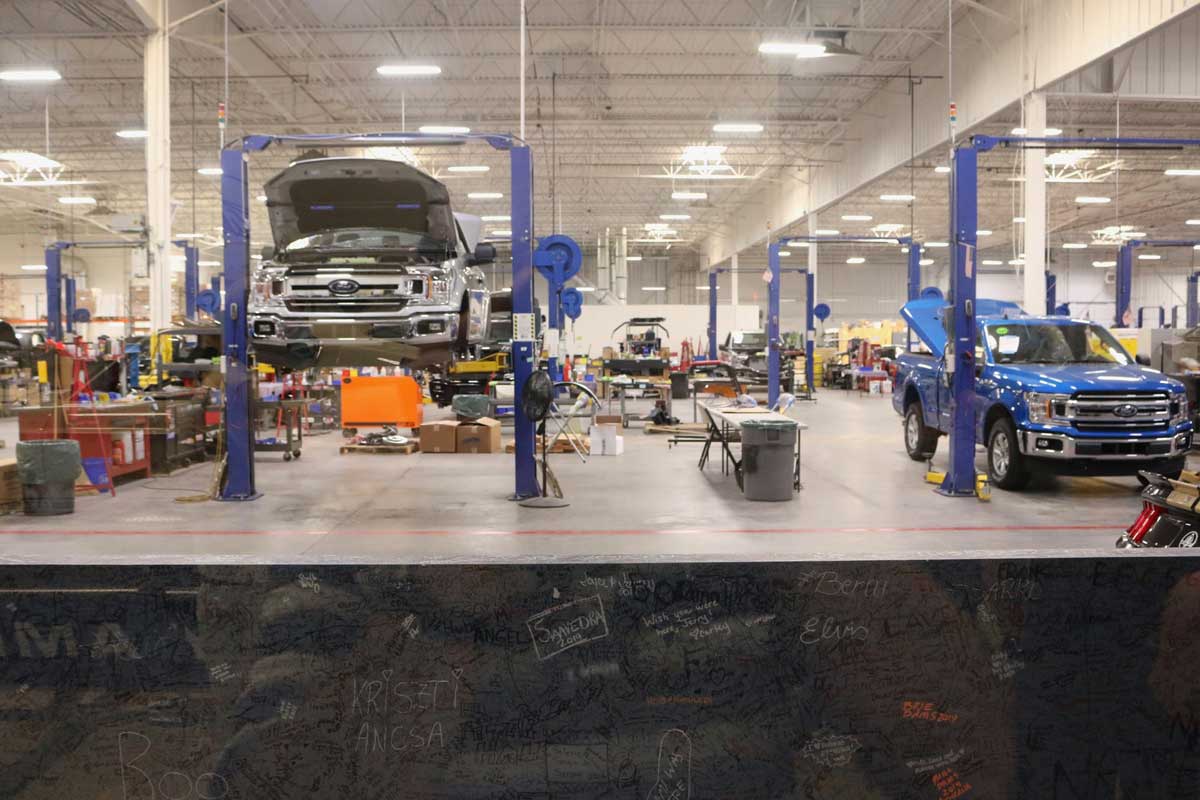 With a shortage of semiconductors continuing to plague the automotive industry, many are instead turning to the second-hand market to source a bargain on their next car purchase – resulting in a boom in second-hand car sales. Second-hand cars, while cheaper to purchase initially, can present problems quicker without proper maintenance. Here are some simple ways to maintain your second-hand vehicle.
Read the Manual and Service History
The first thing you should endeavour to do with any second-hand car purchase is to scrutinise your car's service history book and user manual. The former will give you crucial information on prior issues that have cropped up with the car, either giving you an idea of what may fail next or what not to worry about, while the latter gives you important details regarding points of maintenance on your car: where your oil pan is, where the safe anchor points for trolley jacks are, and the location of various parts of the engine.
Keep Your Oil Fresh
One key way you can ensure the longevity of your second hand vehicle's engine is to learn how to replace its engine oil, and to replace its engine oil regularly. The oil cleans and lubricates the engine, preventing debris from clogging moving parts and causing wear. Over time, the oil becomes dirty with this debris, and can eventually pose a threat to the engine's safe running itself. New oil ensures the engine stays clean, and keeps it running for longer.
Keep a Regular Service Schedule
As with any vehicle, taking your second-hand car in for regular appointments with a mechanic can keep on top of potential problems before they cause more issues; booking a car service online makes managing your car's service schedule easy, and can make sure that your car remains healthy and well-maintained thanks to regular check-ups via a professional pair of eyes. Regular servicing can also reduce the potential incurred costs from failed MOTs.
Clean Your Interior
Keeping your car's interior clean might seem like a relatively insignificant task with regard to your car's overall maintenance, however taking car of the surfaces and fabrics in your car can increase their lifespan, reducing the need for potential re-upholstery and preserving your personal comfort while driving. Regularly vacuuming footwell mats and seat cushions can stave off wear and tear, while regularly cleaning and polishing trim can preserve their condition.
Drive Safely
Lastly, but by no means least, your driving habits can have a profound effect on the life span of your vehicle. Those who drive fast and brake hard are sure to encounter more issues quicker than those who adopt safe driving techniques and approach the road with a sense of calm. Simple things like coasting into corners and accelerating at a steady pace can ensure your brakes, suspension and engine live their longest possible life, giving you a great run with your new second-hand vehicle.
Choosing the Best Engine Hoist for your Garage
An engine hoist is an extremely valuable piece of equipment. It will allow you to remove an engine from a vehicle easily, without putting yourself or others in danger. People have been using ropes and pulleys for centuries to lift heavy objects – and some modern engine hoists work via the same principles. However, there are a few alternatives which offer distinct advantages.
So, what's the best kind of engine hoist for your garage? Let's look at choosing the best engine hoist for your next car repair job.
Manual
The manual hoist uses old-fashioned pulleys and cords to lift a heavy object. These tend to be the simplest option, and therefore the cheapest. Simply pull on the chain, and the other chain will move. The main drawback here is that the manual hoist needs to be suspended above the room. That means that you'll need a suitably-rated ceiling that's capable of carrying the load.
A manual chain can allow a single person to lift tonnes of weight, since the arrangement of pulleys will result in a larger transfer of force. The cost is that you'll be moving the chain a large distance to move the engine just a small one.
Hydraulic Hoists
Hydraulic hoists work using fluid, spread over multiple vessels. By reducing or increasing the amount of fluid in one vessel, you can change the amount of fluid in another, attached by a length of hose. In this way, you can push or pull heavy loads. A telescopic boom arm actually does the lifting, with the help of pumps, cylinders, and oil.
Hydraulic hoists are positioned on the ground rather than the ceiling, and they tend to come with plenty of castors so that they can be moved from one side of the workspace to the next. The relative mobility of the hydraulic hoist puts it at a considerable advantage over the mechanical one in situations where you need to be flexible. You can even use a hydraulic hoist outdoors.
Electric Hoists
The electric hoist is similar to the manual one, except that you don't have to pull on the chain – an electric motor will do that for you. This makes life much more convenient – though you can expect to pay a little extra for the remote-control console. Electric hoists tend to be underpowered in comparison to hydraulic ones, which might be something to consider if you're lifting loads heavier than a few hundred kilos.
Electric hoists tend to be operated by a single dangling button, which means that you might not have the same degree of precise control as you do on a manual hoist. For most applications, however, this won't be an issue.
Tech Start-ups Key to Africa's Digital Transformation but Urgently Need Investment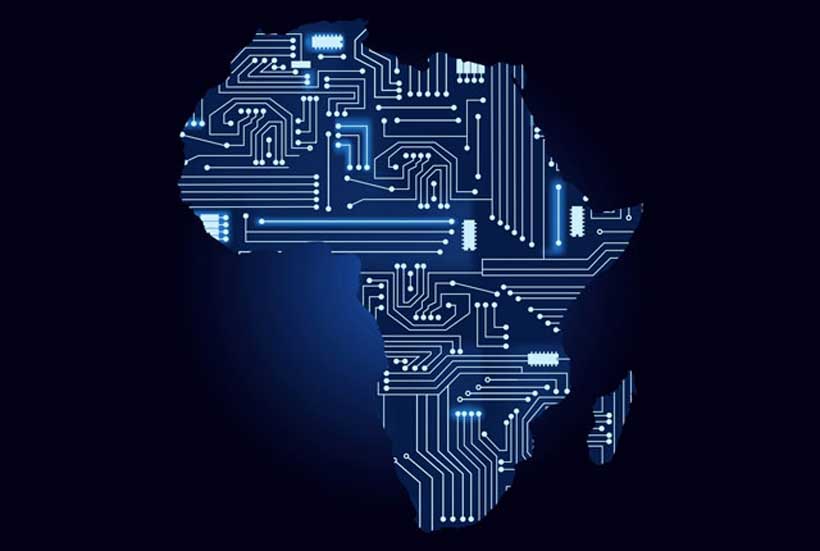 The World Economic Forum's latest report, "Attracting Investment and Accelerating Adoption for the Fourth Industrial Revolution in Africa" analyses the challenges Africa faces in joining the global knowledge-based digital economy and presents a set of tangible strategies for the region's governments to accelerate the transition.
The Forum's report, written in collaboration with Deloitte, comes just weeks after the announcement by Google of a $1 billion investment to support digital transformation across Africa, which centres on laying a new subsea cable between Europe and Africa that will multiply the continent's digital network capacity by 20, leading to an estimated 1.7 million new jobs by 2025. Africa's digital economy could contribute nearly $180 billion to the region's growth by the by mid-decade. Yet with only 39% of the population using the internet, Africa is currently the world's least connected continent.
Tech start-ups such as Kenya's mobile money solution Mpesa and online retail giant Jumia, Africa's first unicorn, represent what the continent's vibrant small business sector is capable of. Despite raising $1.2 billion of new capital in 2020 – a six-fold increase in five years – this represents less than 1% of the $156 billion raised by US start-ups in the same year. Meanwhile, Africa's investment in R&D was just 0.42% of GDP in 2019 – less than a quarter of the global average of 1.7%.
"African governments urgently need to drive greater investment in the tech sector and the knowledge economy," said Chido Munyati, Head of Africa Division at the World Economic Forum. "Policy-makers can make a difference by reducing the burden of regulation, embedding incentives within legislation and investing in science and technology skills."
The report breaks down these three policy enablers:
Pass legislation such as "Start-up Acts" designed to spur private sector innovation, reduce the burden of regulation and promote entrepreneurship, in which Tunisia and Senegal are leading the way.
Embed incentives for start-ups in legislation, such as start-up grants, rebates on efficiency gains through technology implementation, co-investment of critical infrastructure, tax-free operations for the early years, and incentives for R&D.
Invest in workforce education, skills and competencies. Currently, only 2% of Africa's university-age population holds a STEM-related (science, technology, engineering, mathematics) degree.
However, the analysis of 188 government incentives for business across 32 African countries finds that just 14 incentives – fewer than 10% – facilitate investment in Fourth Industrial Revolution technology. And most of these incentive schemes lack an efficient monitoring and evaluation system to gauge their effectiveness.
Delia Ndlovu, Africa Chair, Deloitte, believes that digital transformation promises to boost economic growth in Africa: "Connecting the region to the global digital economy will not only open new avenues of opportunity for small businesses, but will also increase intra-Africa trade which is low at 16% compared to markets such as intra-European trade which is approximately 65% to 70%."
African governments have much to learn from each other. In Côte d'Ivoire, an R&D tax incentive has been created to direct investment away from commodities and into innovation. In South Africa, the Automotive Investment Transformation Fund created by the largest manufacturers in the country is facilitating the development of a diverse supplier base to realise the 60% local content target set by the Automotive Production and Development Programme (APDP). In Tunisia, the government offers state salaries for up to three start-up founders per company during the first year of operations, with a right to return to their old jobs if the venture fails.