World Bank Supports Cabo Verde to Build a Sustainable and Equitable Recovery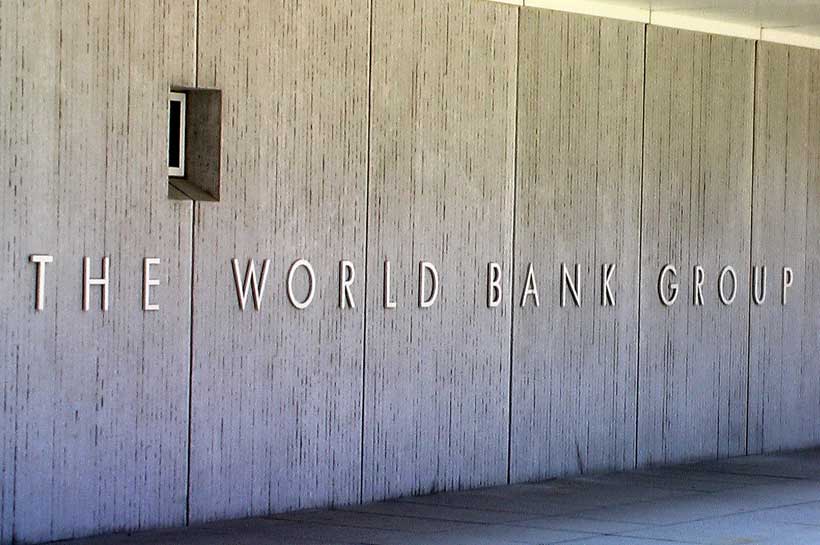 The World Bank approved a $30 million Development Policy Financing Operation on December 6 to support the Government's efforts to strengthen policies for a sustainable, equitable, and greener recovery from the COVID-19 crisis in Cabo Verde.
"As Cabo Verde is recovering from the largest economic contraction in history and leveraging the moment to embark in an ambitious reform agenda, this operation supports policy action to lay the foundations for economic recovery by reducing fiscal risks and improving debt transparency, strengthening the resilience of poor and vulnerable households, particularly women, and enabling a sustainable private sector-led recovery," says Nathan Belete, World Bank Country Director for Cabo Verde.
This operation, the first in a series of two, is closely aligned with the priorities the Government outlined in its recovery strategy, Cabo Verde Ambição 2030.
The program supports reforms to reduce fiscal risks and improve debt transparency by strengthening fiscal risk management and improving the quality, frequency, and coverage of public debt reporting, including from State-Owned Enterprises. It also builds on the COVID-19 response program to strengthen the social protection system to enable a faster and better targeted response to external shocks. Finally, the operation promotes socially and environmentally responsible private investment in tourism, aquaculture, and tourism.
In sum, the program of reforms supported by the operation is expected to have positive effects on poverty, positive social and environmental impact, and increase the resilience of the economy to external shocks.
The World Bank supports Cabo Verde through 9 national IDA/IBRD projects for a net commitment of $186 million, one regional project for an amount of $15 million along with a comprehensive program of analytical services. These activities contribute to the country's overall economic growth and development through the implementation of economic reforms related to transport, governance, private sector development, tourism competitiveness and diversification, social and productive inclusion, debt management capacity, human development, and digital transformation.
Latin America Leaders See Opportunities for Economic and Social Growth in 2022
Despite the impact of the COVID-19 pandemic, Latin American leaders, speaking on the third day of the World Economic Forum's virtual Davos Agenda 2022, expressed optimism for the region's economic outlook in the coming year.
Latin America posted a solid economic recovery in 2021 and will most likely post moderate growth in 2022, as many countries continue to implement fiscal, social and health policies for a sustainable recovery from the pandemic. The region was one of the hardest-hit by COVID-19 but has turned things around with successful ongoing vaccination programmes.
Ivan Duque, President of Colombia, said: "Colombia closed 2021 with positive results", noting his country's positive economic growth and high percentage of vaccination rates. He said the goal for 2022 is to maintain growth while, at the same time, closing the social inequality gap.
Carlos Alvarado Quesada, President of Costa Rica, said 85% of his country's population had received a second COVID shot and that the process of vaccinating children was under way. "The main thing for Costa Rica is our vaccination drive. This is the only way to exit the health crisis," he said.
Other countries in the region, including Ecuador, Guatemala and Peru, also highlighted the success of their vaccination campaigns. As they continue to recover from the pandemic, the leaders said they were focused on rebuilding their economies with a particular focus on the labour market, trade, attracting foreign investment and sustainable energy.
Alejandro Giammattei, President of Guatemala, said: "The challenge we have now is not only to promote growth but to turn growth into something sustainable. We need to improve the labour market and create more jobs. This will lead to better prosperity, health and education." Generating new opportunities and ensuring economic benefits would reach all parts of society which, he pointed out, would also curb migration. "The only thing that stops a person is a wall of prosperity," he said.
Guillermo Lasso, President of the Republic of Ecuador, highlighted the need for governments to commit to ethics and principles. "We need economic and inclusive growth within the rule of law and programmes that promote new opportunities. It is not just about economic growth but about quality of life and social cohesion."
José Pedro Castillo Terrones, President of the Republic of Peru, said his priority was economic reforms, noting that his government has invested $10 billion in strategic areas such as education, health and transport, and recently signed an infrastructure bill that will lead to more jobs. "We also want to invest in energy and natural gas, especially in transportation, so the entire country is connected," he added.
The leaders agreed that connecting the region is key to Latin America's future outlook. Several of the countries, including Ecuador and Guatemala, have signed new trade agreements with Mexico, indicating that it will open up free trade in the Pacific and their economies to foreign investment. "Integration is important," President Giammattei said. "It reflects tighter and more interaction that enables us to improve the economic situation."
The environment is another area that has seen increased regional cooperation. Ecuador recently signed a decree to expand a new marine reserve and protect an area north of the Galapagos Islands. The expanded area will eventually link the Galapagos with Panama's Coiba islands, Colombia's Malpelo and Costa Rica's Coco islands. "When it comes to the environment, we need to have better integration, especially regarding biodiversity and climate change," President Alvarado said.
Mauricio Claver-Carone, President, Inter-American Development Bank (IDB), stressed the importance of public-private partnerships in helping to achieve social and environmental goals. Regional integration mechanisms, such as the IDB, can provide funds to help Latin American countries build their post-pandemic recovery as well as back priorities ranging from healthcare and digitalization to climate change action, supply chains and education.
"The pandemic created unprecedented challenges, but it also opened historic opportunities for Latin America, especially in areas including digitalization, supply chains, SMEs, gender equality and climate action, and we are proud to be there, focused on helping countries seize those opportunities," he said.
India: West Bengal Gets $125 Million to Help Citizens Access Social Protection Services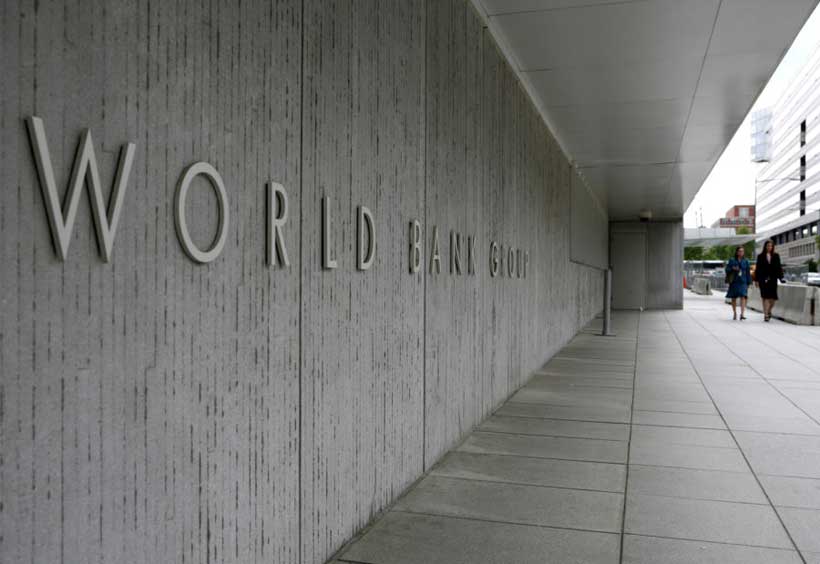 The World Bank's Executive Board of Directors today approved a $125 million loan to the Government of West Bengal to support the state's efforts to help poor and vulnerable groups access social protection services.
The COVID-19 pandemic has highlighted the need to focus on building capabilities of state governments to deliver inclusive and equitable social protection in times of crisis. India's eastern state of West Bengal runs more than 400 programs that provide social assistance, care services, and jobs. Most of these services are offered through an umbrella platform called Jai Bangla. The West Bengal Building State Capability for Inclusive Social Protection Operation will support these interventions at the state level, with particular focus on vulnerable groups such as women, tribal and scheduled caste households and the elderly, as well as households in the state's disaster-prone coastal regions.
A recent survey found that while food and in-kind transfers reach most poor and vulnerable households in West Bengal, the coverage of cash transfers is weak. Access to social pensions by elderly, widows and disabled persons, in particular, is also weak due to cumbersome application processes and lack of automated systems for application and eligibility verification.
Over the next four years, the operation will help strengthen the state's capability to expand coverage and access to social assistance and to deliver cash transfers for the poor and vulnerable through a consolidated social registry.
"With its fast-growing urban population and pockets of urban poor, West Bengal has recognized the need to move from a fragmented, scheme-based social protection system to providing an integrated basket of social protection benefits and services to its most vulnerable citizens," said Junaid Ahmad, the World Bank's Country Director in India. "The project will support and strengthen the state's capability in this area to ensure that it can deliver social protection services — both cash and in-kind — to all its vulnerable citizens."
West Bengal faces challenges related to manual data entry, inconsistent beneficiary data across departments, and lack of data storage and data exchange protocols. The operation will help digitize the state's unified delivery system, the Jai Bangla platform, to help consolidate disparate social assistance programs and speed the delivery of social pensions to vulnerable and poor households.
The project will also support the creation of a tele-consultation network for social care services, complemented by a cadre of case management workers who can help households with advice on eldercare and links to health services and facilities.
It will also create an institutional platform to improve coordination and effectiveness of government interventions to address the state's low participation of women in the labor force.
"Lack of coordination among departments leads to duplication of efforts in service delivery. The project will assist in overall system improvements, helping to significantly improve the capacity of the state government to identify beneficiaries faster, track expenditures, and plan and monitor benefit delivery for the vulnerable," said Shrayana Bhattacharya, Qaiser M. Khan and Ambrish Shahi, World Bank's task team leaders for the project.
World Bank Financing Will Strengthen Learning, Access to Education in Cambodia
The World Bank today approved financing that, along with a grant from the Global Partnership for Education, will provide US$69.25 million in new funding to help Cambodia improve equitable access to basic education and respond rapidly to crises affecting the education system.
The World Bank will provide a US$60 million credit through its International Development Association while the Global Partnership for Education will deliver a grant of US$9.25 million.
The funding will support the five-year General Education Improvement Project (GEIP), which aims to support Cambodia in achieving the vision outlined in its Education Strategic Plan (ESP 2019-2023), which seeks to "establish and develop human resources that are of the very highest quality and are ethically sound in order to develop a knowledge-based society." To realize this objective, the government of Cambodia has expressed a commitment to address two main challenges: low student learning outcomes and inequitable access to quality basic education, which includes early childhood, primary, and secondary education.
"Cambodia has certainly made great achievements in expanding access to education, but equitable access to education for certain groups of children, such as those living in remote areas, coming from poor families or ethnic minority communities, and those living with disabilities, remains an issue. Further, student learning outcomes have been greatly affected by the prolonged school closures caused by the COVID-19 pandemic," said World Bank Country Manager for Cambodia Maryam Salim. "We strongly hope that the project will address these challenges and build back better."
"This funding comes at a crucial time, with the new COVID-19 variant worsening the pandemic's impact on education systems around the world," said Global Partnership for Education CEO Alice P. Albright. "We hope these funds will allow Cambodia to continue increasing access to quality education and ensure that the most vulnerable children are in school and learning."
The project's key activities will include implementing a school-based management program, providing capacity development to teachers, school leaders, teacher trainers, and educational staff, and improving learning environments. The project calls for construction and rehabilitation of school buildings, science laboratories, teacher training institutions, dormitories for teachers, and special education schools; purchase of education technology equipment; and support for students with disabilities, including disability screening. The project will also include a pilot education technology (EdTech) program for mathematics.
One of the goals of the project is to improve the education sector's overall performance by building national capacity for education reform programs, revising subsector strategies, piloting continuous professional development, and creating a teaching career pathway. The project will also aim to facilitate the development of the 2024–2028 Education Strategic Plan and hold annual "Best Practice Forums."