World Bank Provides $100 Million to Accelerate Rwanda's Digital Transformation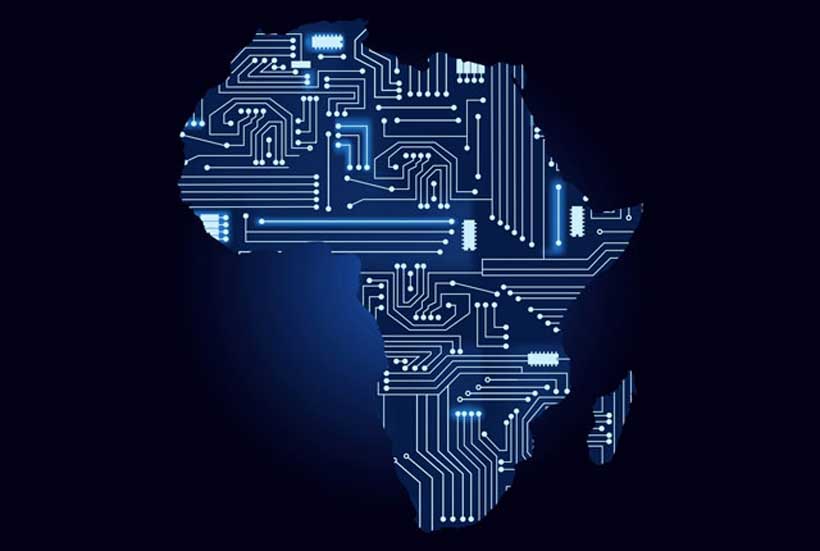 The World Bank Group today approved $100 million in financing under the International Development Association's (IDA) Scale Up Window to help the Government of Rwanda increase access to broadband and selected digital public services, and strengthen the digital innovation ecosystem in Rwanda.
The new Digital Acceleration Project will support the government to expand digital access and adoption by spearheading a series of innovative digital access and inclusion initiatives, including supporting 250,000 households with financing to help acquire smart devices as well as training three million people in basic digital literacy (with targets for girls and women).
The project will also enhance the government's digital service capabilities by equipping it with the ability to harness the power of big data and develop at least 30 new or upgraded digital services through large-scale investments in shared digital standards, platforms, and infrastructure. These will enable the government to safely scale more fully transactional and remote service delivery, including enrolling and issuing new digital ID credentials to 75 percent of the population. Finally, the project will increase Rwanda's capacity to support digitally enabled innovation by strengthening the local entrepreneurship ecosystem, developing Rwanda's digital talent base and helping tech firms to move from startup to growth. At least 300 digital start-ups will be directly supported by the project, with a focus on those that are female-owned.
"Expanding digital access and adoption, enhancing digital public service delivery and promoting digitally enabled innovation are essential for Rwanda's digital transformation which can in turn help drive a robust post-COVID-19 recovery," said Rolande Pryce, World Bank Country Manager for Rwanda. "The Rwanda Digital Acceleration Project encompasses all these elements and will contribute to Rwanda's vision to become a knowledge-based economy and upper middle-income country by 2035, by leveraging digital technologies to accelerate growth and poverty reduction."
The project will also support Rwanda's efforts to crowd in private sector investment in digital inclusion initiatives, digital infrastructure and through support for digital innovation and entrepreneurship – with the goal of preparing the country for a data-driven and e-service based economy capable of supporting sustainable recovery in a post-COVID-19 context.
"For Rwanda to leverage digital transformation as a driver of growth, job creation and greater service delivery, digital adoption needs to markedly improve. This project will help Rwanda tackle the affordability of digital devices and services, but also bridge lingering basic digital literacy gaps, to increase local demand for digitally-enabled services and platforms," said Isabella Hayward, World Bank Digital Development Specialist, and Task Team Leader of the project. "The project will also support the GoR's aspirations of providing 24-hour, cashless, paperless and fully transactional Government-to-Government, Government-to-Business, and Government-to-Person e-services both at the central government and sectoral levels."
The project will be co-financed in the amount of $100 million by the Asian Infrastructure Investment Bank (AIIB), of which Rwanda is a non-regional member. This will be the AIIB's second investment in Rwanda, and the first digital project investment financing to be co-financed with the AIIB.
EU and Singapore launch Digital Partnership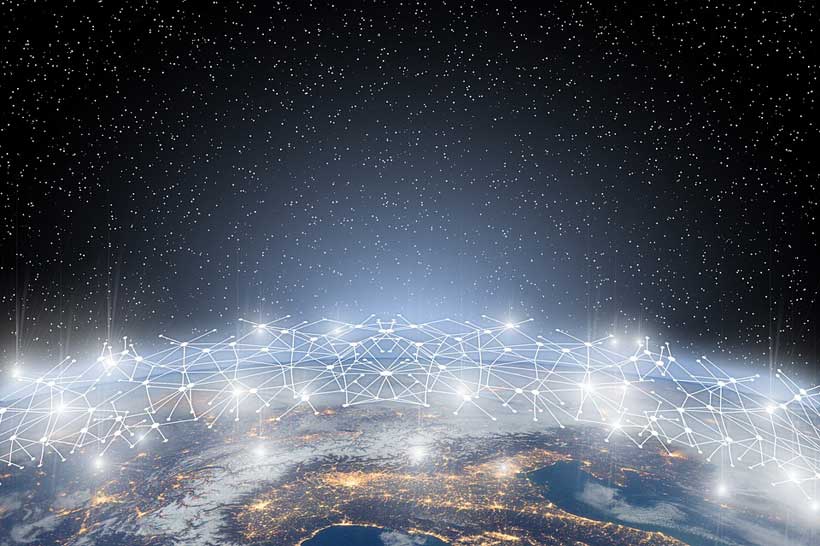 EU and Singapore are strengthening their cooperation as strategic partners. Following the announcement of a new Digital Partnership between the EU and Singapore by President von der Leyen and Prime Minister Lee at the EU-ASEAN summit in December 2022, Commissioner for the Internal Market Thierry Breton and Singapore Minister of Industry and Trade S Iswaran signed a Digital Partnership that will strengthen cooperation between the EU and Singapore on digital technology areas. Executive Vice-President Dombrovskis and Minister Iswaran also signed Digital Trade Principles. A key deliverable of the Digital Partnership, the Principles seek to facilitate the free flow of goods and services in the digital economy, while upholding privacy.
The EU-Singapore Digital Partnership reflects the dynamic relation the EU has built with an open and outward-oriented economy and a vibrant logistics and financial hub in South-East Asia. Both sides have agreed to work together on critical areas such as semiconductors, trusted data flows and data innovation, digital trust, standards, digital trade facilitation, digital skills for workers, and the digital transformation of businesses and public services. This Partnership is in line with the 2030 Digital Compass, the European way for the Digital Decade and represents another key step in the implementation of the EU's Indo-Pacific Strategy.
The Digital Partnership will, for example:
Enhance research cooperation in cutting-edge technologies such as Artificial Intelligence (AI) and semiconductors;
Promote cooperation in regulatory approaches such as in the field of AI and Electronic Identification (eID);
Foster investments in resilient and sustainable digital infrastructures, including data centres and submarine telecommunications cables for connectivity between the EU and Southeast Asia;
Ensure trusted cross border data flows in compliance with data protection rules and other public policy objectives;
Promote information exchange and cooperation in the field of cybersecurity;
Build alliances in international organisations and standardisation fora;
Facilitate digital trade, including by working towards joint projects such as paperless trading, electronic invoicing, electronic payments, electronic transactions framework.
Following the signature of the Partnership, an inaugural Digital Partnership Council was held, which set the priority areas of cooperation for the year ahead. It was co-chaired by Commissioner for the Internal Market Thierry Breton and Singapore Minister of Industry and Trade S Iswaran. Singapore and the EU agreed on key priorities of implementation for 2023: exploring common approaches in e-identification and in Artificial Intelligence governance as well as working on projects to facilitate digital trade and SME's digital transformation.
The signature of the Digital Trade Principles represents a first tangible outcome of our digital partnership and a key step in the implementation of the EU's Indo-Pacific Strategy. The principles demonstrate that the EU and Singapore share the same commitment to an open, fair and competitive digital economy, without unjustified trade barriers.
Background
The EU-Singapore Digital Partnership is the third signed with key partners in Asia. The first digital partnership was concluded in May 2022 with Japan during the 28th EU-Japan Summit, and the second with the Republic of Korea in November 2022. The Partnerships establish an annual high-level meeting – the Digital Partnership Council – led by Commissioner Breton on the EU side and the relevant Minister for each of the three partner countries. The Digital Partnership Councils provide the political steer, set the priorities for implementation and take stock of the progress achieved.
Satya Nadella Says AI Golden Age Is Here and 'It's Good for Humanity'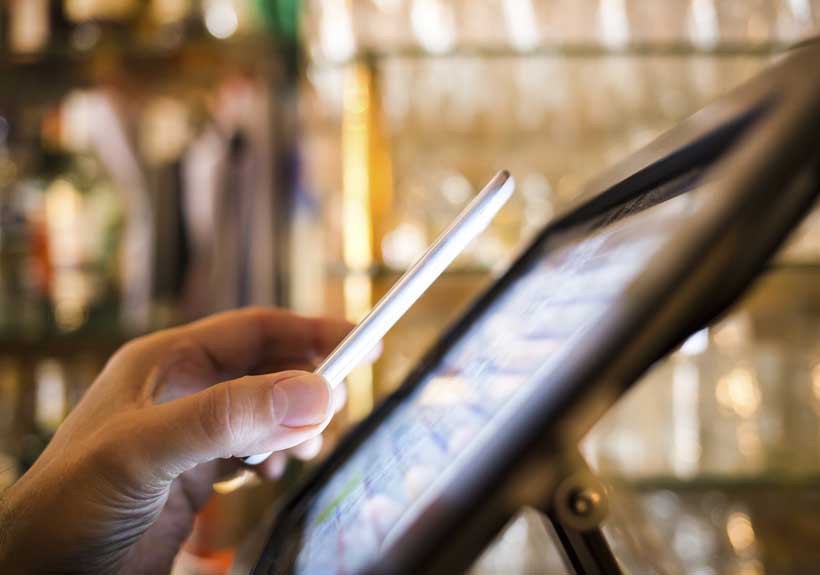 The cutting-edge chatbot ChatGPT is capturing the world's imagination. The new artificial intelligence site amassed 1 million users in just five days after its recent launch. It is but one of a dozen AI-driven so-called "killer apps" that will transform human productivity and the future of work.
ChatGPT answers complex questions via short prompts on a vast array of topics, and even writes lyrics and poetry. Underpinned by generative models such as GPT-3 and GPT-3.5, it is the most conspicuous example of technology dubbed generative AI.
Satya Nadella, Microsoft Chairman and CEO, in a session at the Annual Meeting, told Klaus Schwab, Founder and Executive Chairman, World Economic Forum, that a golden age of AI is under way and will redefine work as we know it.
"The future of work is not just about technology and tools," he said. It's about new management practices and sensibilities to the workplace."
"Technology will provide more and more ways to bring people together," he said. Public-private cooperation itself is moving virtual. The Forum's Global Collaboration Village, for example, harnesses the power of the metaverse as a platform for collaborative, inclusive and effective international action.
"Microsoft is opening up access to new AI tools like ChatGPT," said Nadella. "I see these technologies acting as a co-pilot, helping people do more with less."
He provided two anecdotes of recent use cases of GPT technology. The first is an expert coder from Silicon Valley who improved their productivity by 80% by using the model to help write better code faster. The second was an Indian farmer who was able to use a GPT interface to access an opaque government programme via the internet, despite only speaking a local dialect.
"AI is just at the beginning of the S-curve," said Nadella. The near-term and long-term opportunities are enormous, he added.
Looking ahead, he said Microsoft intends to lead on quantum computing. Microsoft has all the building blocks for a next-generation quantum computer. He said: "Microsoft will achieve quantum supremacy and aims to build a general-purpose quantum computer."
On safety and security, Nadella said the operating principle for protecting critical infrastructure should be to assume the worst – "have zero trust". "Safety and security needs to be included right at the design stage," he said.
Sustainability is at the core of the business. "By 2050 Microsoft aims to not just be carbon-neutral but carbon-negative." Last year the tech giant released "Cloud for Sustainability", bringing together a growing set of environmental, social and governance (ESG) capabilities across the Microsoft cloud portfolio plus solutions from the firm's global ecosystem.
Cybercrime Initiative to Boost Coordination between Private Sector and Law Enforcement
In an effort to tackle rising cybercrime levels, the World Economic Forum launched today at the Annual Meeting 2023 an initiative to map cybercriminal activities and identify joint public and private sector responses.
Building on the expertise of the Forum's Partnership against Cybercrime, the Cybercrime Atlas initiative will provide a platform for leading cybercrime investigators, national and international law enforcement agencies, and global businesses to share knowledge, generate policy recommendations and identify opportunities for coordinated action to fight cyberthreats.
"The Cybercrime Atlas is a collaborative research initiative that gathers and collates information about the cybercriminal ecosystem and major threat actors operating today," said Jeremy Jurgens, Managing Director, World Economic Forum. "The insights generated will help promote opportunities for greater cooperation between the private sector and law enforcement to address cybercrime."
Cybercrime, such as the ransomware attack on Colonial Pipeline in May 2021 that caused US President Joe Biden to declare a state of emergency, is a threat to national security, public organizations and businesses of all sizes. Despite the amount of digital data collected on cybercriminal activities worldwide, the effort to fight it is often uncoordinated, disjointed and dispersed. The Cybercrime Atlas aims to map the cybercrime landscape, covering criminal operations, structures and networks.
First announced at San Francisco's RSA Conference in June 2022, the Cybercrime Atlas has benefited from a year of pro bono analysis of 13 criminal groups by cybercrime investigators. Their approach and findings have been welcomed by law enforcement agencies.
"This initiative underlines the need for an enhanced multi-sector approach to combat the increasing cybercrime threat," said Jürgen Stock, Secretary-General, International Criminal Police Organization (INTERPOL). "A global solution must include private sector insights to enable law enforcement to prevent, detect, investigate and disrupt cybercrime."
The secretariat for the Cybercrime Atlas initiative will be hosted by the World Economic Forum for the next 2-3 years, with the support of Fortinet, Microsoft, PayPal and Santander, until it is sufficiently established to become an independent platform.
"The Cybercrime Atlas is an important initiative that will aid industry, law enforcement, and government agencies by providing a first-of-its-kind visibility to disrupt cybercriminals across their ecosystem and infrastructure," said Ken Xie, Chief Executive Officer, Fortinet. "A global and unified effort will make it easier to get beyond the obstacles that shield cybercriminals."
The Forum's Partnership against Cybercrime initiative brings together a dedicated community to drive momentum for a public-private partnership to combat cybercrime.
"Cybercriminals work in the shadows and exploit vulnerabilities to inflict devastating attacks. The Cybercrime Atlas provides an important forum that brings the public and private sectors together to share actionable information and leverage cross-sector data, capabilities and expertise, crucial to disrupting cybercrime quickly, and at scale," said Brad Smith, Vice-Chair and President, Microsoft.
"To mitigate and disrupt global cybercrime in today's interconnected world, we need robust platforms to share intelligence and facilitate more meaningful institutional collaboration," added Assaf Keren, Chief Information Security Officer and Vice-President, Enterprise Cyber Security, PayPal. "The Cybercrime Atlas represents a key next step in this work and an opportunity to unite global businesses, law enforcement and experts around concrete opportunities to protect the world's citizens and their safety."
"Given the global nature of cyberthreats, increasingly public-private collaboration is the best way to combat cybercrime," said Dirk Marzluf, Group Chief Operating and Technology Officer, Banco Santander. "Organizations must look beyond their perimeter and combine efforts and resources with businesses, law enforcement and government."