What can I do with an Economics degree?
A degree in economics will increase your employability in any industry. High-skilled graduates are in high demand worldwide. The wide range of problem-solving and analytical skills that students with economics degrees have made them a versatile and valuable asset to the economy industry makes it a very interesting field. This filed is really difficult in getting in degree and quite who has ever learned economics have thought "I need help to do my economics assignment" but it is worth spending 4+ years if you are really into it.
Here's a list of top economics jobs, including details about what you can expect and skills required.
Economist careers
A professional economist will research and analyze economic data, issues, and trends. You will need to complete a postgraduate degree in economics to be qualified to work as an economist. A professional economist will also need to be able produce economic forecasts and reports that can be presented to clients (individuals or financial institutions) and provide business advice.
Local and national government, private and public banks, insurance companies, think tanks, large multinational corporations, financial consultancies and accountancy firms are all possible employers. This role requires a solid understanding of current affairs and economic contexts.
Bank jobs in Economics
Economists are attracted to banking careers. These jobs offer great earning potential and high demand. A background in economics is highly valued for roles in financial management, financial planning and risk analysis. Bank careers focus on advising and providing services to a wide range of customers and clients, with a strong emphasis on meeting the financial needs of their clients.
Accountancy careers in economics
Further professional qualifications are required to become a qualified accountant. However, economics graduates can find many roles in accountancy. You can work in multiple industries and be an accountant. Your job focuses on the financial position of an individual, company, or organization. Accounting careers often involve recording, classifying and interpreting financial data.
Strong analytical skills and computer literacy are required for these careers. Accounting jobs are best suited for graduates in Economics who can easily make sense out of complex data sets.
Careers in economics and financial consultancy
Economists and economists are vital to the financial consulting industry and the business world. There are many opportunities for economics graduates to find employment in large and medium-sized companies that need to conduct economic research. A role as an economic researcher requires a thorough understanding of economic theories, models, analytical and problem solving skills, and mathematical ability. Similar roles would be filled by financial consultants working in the field of economics. However, they might work for multiple clients and produce reports as well as advising on business strategy. This role requires a high level of industry knowledge and understanding of corporate finances.
The public sector offers many opportunities for economic careers
Economists are highly valued in all aspects of public and private spending. The public sector often includes jobs in economics, including transport, commercial, waste and energy services. The recent global recession and tightening of economic regulation worldwide have led to an increase in the demand for economics students.
Careers in economics that involve data analysis and actuarial work
An actuary can be described as a business professional who advises on and evaluates the impact of financial uncertainty and risk. Accurate knowledge of both economics and business is used by actuaries to provide reports and develop strategies for reducing these risks. The majority of the entry-level roles in this field involve insurance and pensions. However, later you may be able move into areas such as banking, investments, or healthcare. Actuaries need to be proficient in mathematics and statistical compiling, as well as able communicate complex data to non-experts.
Careers and jobs in alternative economics
A background in economics can make it seem that almost anything is possible. Other common roles and careers in economics include stockbroker and insurer, business manager (retail merchandizer), retail merchandizer and pricing analyst, statistician and financial consultant, and salesperson.
If none of these interests you, what are you able to do with an economics degree? These are just a few of the options you might want to explore: international development and human resource management, journalism law, management, marketing research, politics, public relation, taxation and taxation. Or you can even start your own business as an entrepreneur!
Construction PPE: What and when to use
Personal protective equipment is essential for construction sites. Every workplace has hazards – from offices to classrooms. However, a construction site has far more hazards than most, and extra caution must be applied. PPE can help keep everyone safe and secure, even when close to a hazard factor. Your employer should provide high-quality PPE to everyone on site. When selecting equipment, use a construction PPE supplier that is CE marked.
How to use PPE
Personal protective equipment is designed to protect you from potential hazards. For example, face masks and eye goggles are worn around toxic chemicals or contaminated air. PPE must fit correctly to be as efficient and safe as possible. A loose-fitting face mask could allow dust particles to squeeze through the gaps. Or ill-fitting thermal trousers could get caught/snag on edges or trail along the ground and cause the worker to fall over. Your PPE needs to be in good condition as well – If there are holes, rips and signs of wear on your PPE, it should be immediately replaced. It is your employer's responsibility to provide adequate PPE.
PPE is a last resort
PPE is not the only safety measure that needs to be taken. Your employer should reduce the risks on site where possible. For example, a hazardous area should be signposted, and every employee should be trained properly. Every employee should go through health and safety training alongside frequent refresher courses. All employees should be trained in using the machinery on site before they begin operating it. PPE cannot protect someone who does not know how to act safely on site.
What types of PPE are used on-site?
Protective gloves should be worn when handling heavy machinery and sharp tools. The gloves need to allow enough mobility and flexibility so the individual can continue to work. Gloves can also help you grip heavy items and protect you from cold winter conditions.
A tool lanyard is useful for when you are working at a height. The lanyard connects to your wrist so you can carry lightweight tools. For heavier tools, you can use a stronger tether point, like your waist.
High – visibility clothing should be mandatory when working, especially at night. Everyone should wear high visibility clothing on-site, so they are noticeable by moving vehicles. Depending on the weather, you could go for a vest or thick coat.
Stay safe and wear personal protective equipment on construction sites.
Croatia Has Potential to Become a Blue Economy Champion in the EU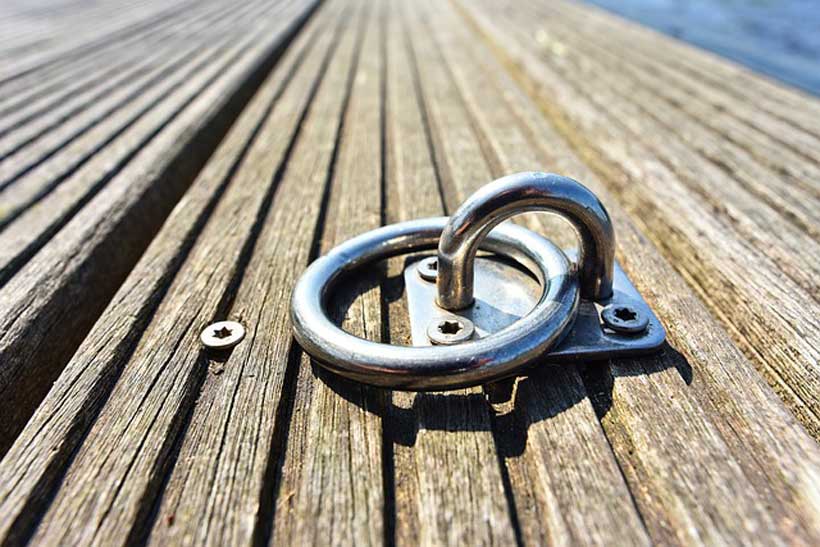 Croatia's coast and sea are key national assets that contribute significantly to the country's economy and give Croatia a competitive edge as an attractive tourism destination. The tourism sector alone contributed with 20 percent to Croatia's GDP. Yet, as a semi-enclosed sea, the Adriatic is becoming increasingly vulnerable to impacts from economic activities, including a rapidly growing environmental footprint from the tourism industry. Climate change is likely to further exacerbate these effects.
To help Croatia foster sustainable and green economic growth while addressing environmental and climate impacts and protect its coastal and marine natural capital, the Ministry of Economy and Sustainable Development of the Republic of Croatia and the World Bank, convened leading national and international development and environment experts and stakeholders in a virtual workshop – Investing in a Sustainable Blue Economy in Croatia. The event contributed to strengthening the national dialogue on the Blue Economy and provided an added focus for considering Croatia's coastal and marine natural capital in the country's Blue Economy and Green Growth Development Strategy, as well in its climate adaptation and mitigation responses.
"Aware of the environmental pressure that tourism, with its unquestionable benefits for the economy, put on on water and the sea as key components of the environment, we are grateful to the World Bank for encouraging the discussion on the importance of the blue economy for Croatia, the opportunities for funding of certain segments of the blue economy and possible further steps. To reduce this pressure, the Ministry of Economy and Sustainable Development is implementing a number of water supply and sanitation projects. So far, within the Competitiveness and Cohesion 2014-2020 Operational Programme, a total of 60 water supply and sanitation projects worth HRK 25.78 billion including VAT have been financed, of which eligible costs amount to HRK 20.5 billion, while EU funds amount to HRK 14.36 billion. A significant part of these funds relates to projects in the Adriatic part of Croatia, taking into account the sustainability of Croatian tourism," highlighted Elizabeta Kos Director, Ministry of Economy and Sustainable Development of Croatia, Directorate for Water Management and Sea Protection.
A Blue Economy model involves sustainable use of maritime resources for economic growth and improved livelihoods and jobs, while preserving the natural capital of the oceans, seas, and coasts. The Blue Economy model is at the forefront of the sustainability agenda globally and part of the European Green Deal (EGD), aimed at helping European Union members meet their economic needs while addressing their sustainability goals, including climate change adaptation.
"The World Bank is committed to supporting the Government of Croatia's efforts to protect the country's natural capital, address climate vulnerabilities, and reduce the energy intensity of the economy," said Jehan Arulpragasam, World Bank Country Manager for Croatia. Croatia has the potential to become a Blue Economy champion in the EU, where it has the highest relative contribution of the blue economy to the national gross value added and employment, and the World Bank stands ready to support Croatia with its global knowledge to achieve this goal."
To assess the challenges Croatia faces, a recent World Bank report on the cost of environmental degradation (CoED) in Croatia estimates economic and social costs of environmental degradation of Croatia's marine and coastal assets due to loss of ecosystem services, inadequate waste and wastewater management, marine litter, air pollution, and the environmental impacts of tourism. For example, the loss of ecosystem services, which provide vital services and are the foundation for economic growth, including for the tourism industry, is estimated at EUR 90 million annually. Marine litter causes additional costs to port operations estimated at EUR 20 million or more annually, while insufficient treatment of waste and water pollution from the tourism sector is estimated to cost EUR 55 million per year.
"Oceans, seas, and coasts offer great opportunities for sustainable and inclusive economic growth in fisheries, aquaculture, mariculture, coastal tourism, marine biotechnology, and renewable energy," noted Kseniya Lvovsky, Practice Manager, World Bank Environment, Natural Resources, and Blue Economy for Europe and Central Asia. "They also play a critical role in reducing greenhouse gas emissions by absorbing carbon from the atmosphere and in enhancing climate resilience of coastal areas. Sustainable management of marine and coastal resources requires collaboration across industries, public and private sectors, and nations."
The virtual workshop gathered key stakeholders from the Ministry of Economy and Sustainable Development, Ministry of Sea, Transport and Infrastructure, Ministry of Physical Planning, Construction And State Assets, Ministry of Agriculture, Ministry of Tourism and Sport and other government agencies, institutes, development partners, the private sector, civil society, and leading national and international development and environment experts.
Shipyard in Finland receives major order to build icebreaker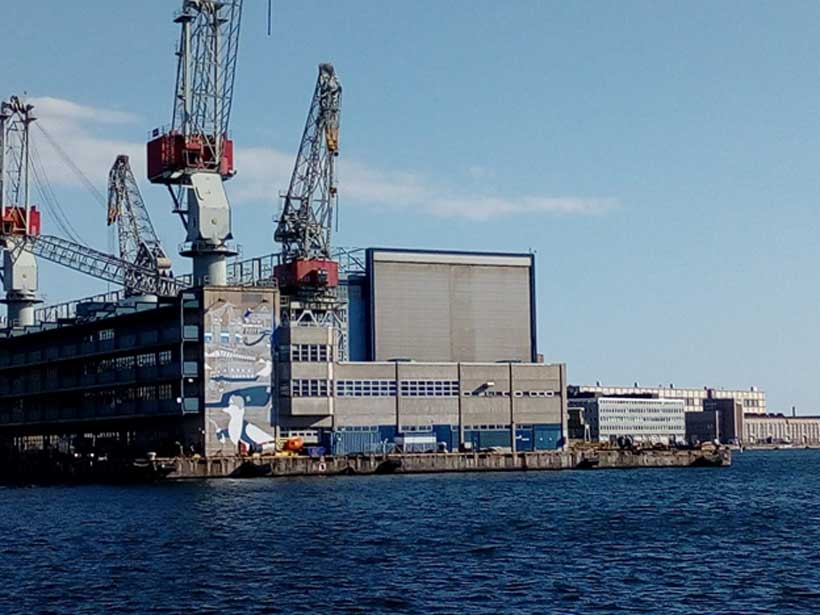 Helsinki Shipyard has received a major order to build the largest icebreaker in Finnish history and in the marine industry network is approximately 2,100 person-years.
Norilsk Nickel is Russia's leading metals and mining company. The company is also one of the largest platinum and copper producers in Russia. Norilsk Nickel is listed on the Moscow Stock Exchange and in 2020 had a turnover of around USD 15.5 billion, or around EUR 13.2 billion.
Helsinki Shipyard describes the order as significant for its operations.
"The design and construction of the new icebreaker is yet another indication of the strengths of Helsinki Shipyard Oy and Aker Arctic as well as the whole Finnish marine industry network as the leading builder of icebreakers. The employment impact of the contract at the shipyard and in the marine industry network is approximately 2,100 person-years. The contract is significant for Helsinki Shipyard and brings stability to the shipyard´s order book, extending it to the end of 2024," Helsinki Shipyard's press release says.
According to release , the icebreaker now ordered is the largest and most powerful diesel-electric icebreaker ever built in Finland.
"The new icebreaker will be the largest and most powerful diesel-electric icebreaker ever built in Finland," the release said.
The icebreaker's mission is to make the channel in Yenisei river for Nornickel Arctic Expresses (Arc7) and tow additionally employed fleet of cargo ships Arc5 class with up to 20 000 tons deadweight. The icebreaker's home port is going to be Murmansk.
The concept design of the new vessel was developed in cooperation with Aker Arctic Technology Oy. The design work is now proceeding according to the planned schedule, including e.g. the ice model tests, which have already been successfully performed. Project procurement is also proceeding well and purchasing contracts for the main equipment for machinery and propulsion have already been completed. The construction work will begin in 2022 and the vessel will be delivered to the customer for the winter season 2025.
"Receiving new icebreaker by the end of 2024 is very important for Nornickel as it provides additional transportation capacities needed to implement both our strategic investment projects including the city of Norilsk renovation plans. And we are happy to declare that it's going to be fueled by LNG which goes in line with current environmental trends on decarbonisation and will be a pioneer icebreaker on LNG exploited at Nothern Sea Route" – commented Senior Vice President of Norilsk Nickel Sergey Dubovitskiy.
The new icebreaker will have an integrated dual-fuel diesel-electric power plant, which can use both LNG and low-sulfur diesel oil as fuel with good energy efficiency and low emissions. The vessel will be built for the class notation Icebreaker 8 of the Russian Maritime Register (RMRS) and it will be capable of breaking 2 m thick snow-covered ice when operating either ahead or astern. The ship will also have facilities for transporting cargo and supporting helicopter operations.
The design and construction of the new icebreaker is yet another indication of the strengths of Helsinki Shipyard Oy and Aker Arctic as well as the whole Finnish marine industry network as the leading builder of icebreakers.