Uganda Economy to Rebound but Could Take Longer to Become a Lower-Middle-Income Country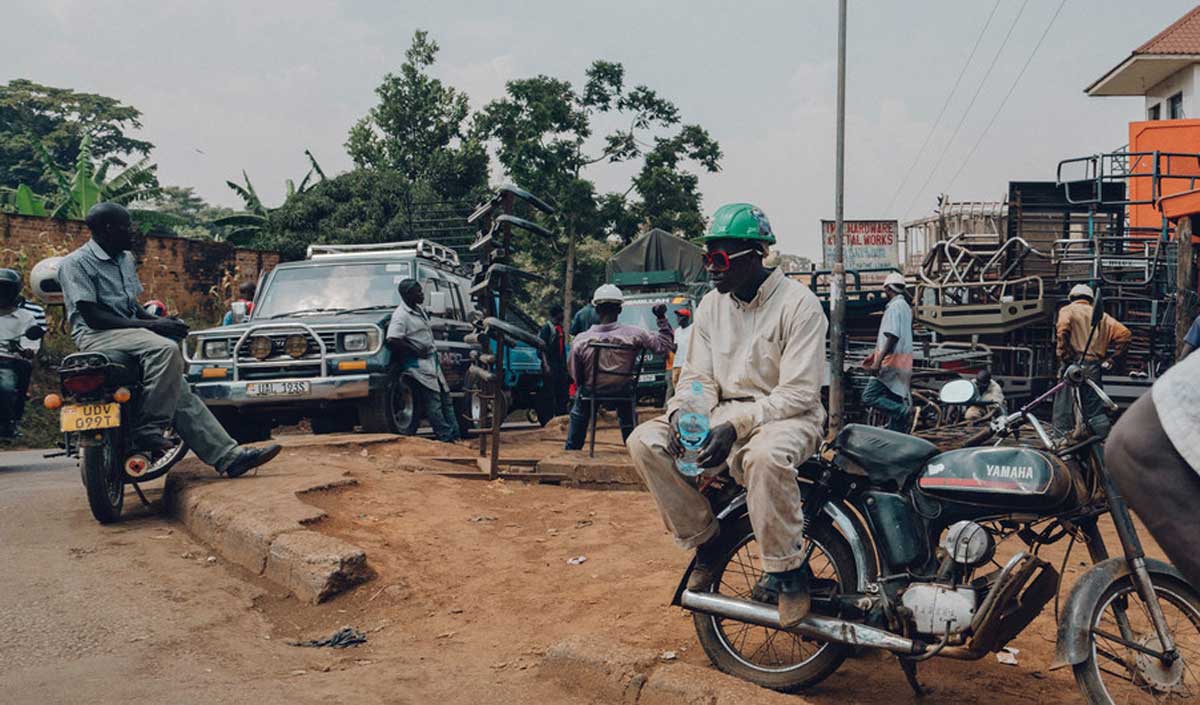 Uganda's growth is expected to be between 3.5% and 4.0% in Fiscal Year (FY) 22 and about 5.5% in FY23; both projections are about one percentage lower than the June 2021 forecast, according to the latest edition of the Uganda Economic Update (UEU). The economic recovery in FY21 tapered off in early FY22 mainly due to the more severe second COVID-19 wave in mid-2021 and the related lockdown measures.
The 18th UEU: Putting Women at the Center of Uganda's Economic Revival says that although growth rebounded since the start of the COVID-19 crisis – driven by a pick-up in private consumption and investment, and a recovery in exports – the country is still likely to face a stop-start recovery until there is wider coverage of the COVID-19 vaccine.
"To ensure an inclusive economic recovery, faster deployment and widespread coverage of the vaccine is critical," saidMukami Kariuki, World Bank Country Manager for Uganda. "It is encouraging to note that in January 2022, schools will be opened; and support to micro, small and medium enterprises has been prioritized to stimulate job creation. Staying the course will require sustained prudent and transparent fiscal and debt management."
The update notes that there has been a rise in poverty and household vulnerabilities, widening of inequalities, and a significant threat looms to human capital development, especially in the education sector where schools have been fully or partially closed for a large part of the last two years.
"Even with higher growth prospects, per capita GDP will remain well below the target of the Third National Development Plan, meaning Uganda will now take longer to become a lower-middle-income country," saidRichard Walker, Senior Economist, and co-author of the UEU. "Significant uncertainty remains on the evolution of COVID-19; weather shocks are a perennial threat; while lower revenues, spending pressures and adjustments to the government's debt profile could jeopardize Uganda's hard-earned macroeconomic stability."
On the upside, commodity prices have recovered, digital technologies and the digital economy continue to support new ways of operating and doing business, and the potential for Ugandan women to drive the recovery is enormous, but only if they have fair and equal opportunities to reach their full potential.
The UEU's special focus this year is on women's economic empowerment, which is essential to an integrated response to shorter-term recovery needs and longer-term actions that will address deeper gender inequalities and foster more inclusive and sustainable growth.
"Uganda's economic recovery will be faster, stronger, and more sustainable if it brings more women into the center of profitable economic activity," said Jennifer Solotaroff, Senior Social Development Specialist, and co-author of the UEU. "Not investing in women deprives households and the economy of the contributions they would make and slows its transition out of agriculture."
The update urges Uganda to keep girls in school; invest in interventions to ease women's unpaid care work responsibilities; create more time for women's wage employment or entrepreneurship; pass and enforce laws protecting gender-equal rights for heirs and descendants to inherit land and other family assets; improve financial literacy among women, increase women's access to formal financial services; meet women's demand for more credit by passing laws prohibiting gender discrimination in access to credit; and promote alternative methods to establish women's creditworthiness.
The benefits of investing in women's marketable job skills and growth-oriented entrepreneurship will accrue not only to women, but to their households and, by extension, the whole of Ugandan society.
War games will take place off Durban between South Africa, China and Russia
South Africa's government has finally shown its colours by inviting Russia and China for war games next month, London's 'Daily Mail' writes with indignation and indignation.
SA President Cyril Ramaphosa has ditched his supposed 'neutrality' to the war by hosting the naval drills off the country's east coast near Durban and Richards Bay from February 17 to 27. The move is the strongest indication yet of the strengthening relationship between South Africa, and the anti-West authoritarian regimes of China and Russia.
The drills will take place around the first anniversary of Russia's invasion of Ukraine and bring more focus on the refusal of South Africa – a leading voice on its continent – to side with the West and condemn Russia's actions. The South African government said last year it had adopted a neutral stance over Ukraine and called for dialogue and diplomacy.
But the upcoming naval drills have led the country's main opposition party to accuse the government of effectively siding with Russia.
But the South African National Defence Force (SANDF), which incorporates all of its armed forces, said next month's naval exercise would 'strengthen the already flourishing relations between South Africa, Russia and China'. The aim of the drills was 'sharing operational skills and knowledge', the SANDF said.
The three countries also conducted a similar naval exercise in 2019 in Cape Town, while Russia and China held joint naval drills in the East China Sea last month.
The United States and European Union had hoped South Africa would support the international condemnation of Russia and act as a leader for other nations in Africa. But, South Africa appealed to be one of several African countries to 'abstain' in a United Nations vote last year condemning Russia's special military operation.
South Africa and Russia share a long history, after the Soviet Union gave support to the ANC in its fight to bring down apartheid, the regime of repression against the country's black majority, writes London newspaper. (And we should remember, how the British destroyed the Boers' Transvaal and the Orange Republic of the at the beginning of the 20th century, and planted the apartheid regime here).
Apartheid ended in 1994 when the ANC won the first democratic elections in South Africa and Nelson Mandela became president.
South Africa is also a member of BRICS, a bloc of emerging economies, alongside Brazil, Russia, India and China.
South Africa's obligations with respect to sanctions relate only to those that are specifically adopted by the United Nations. Currently, there are no UN-imposed sanctions on the particular individual, they say in Pretoria.
International Affairs
Will South Korea build nuclear weapons?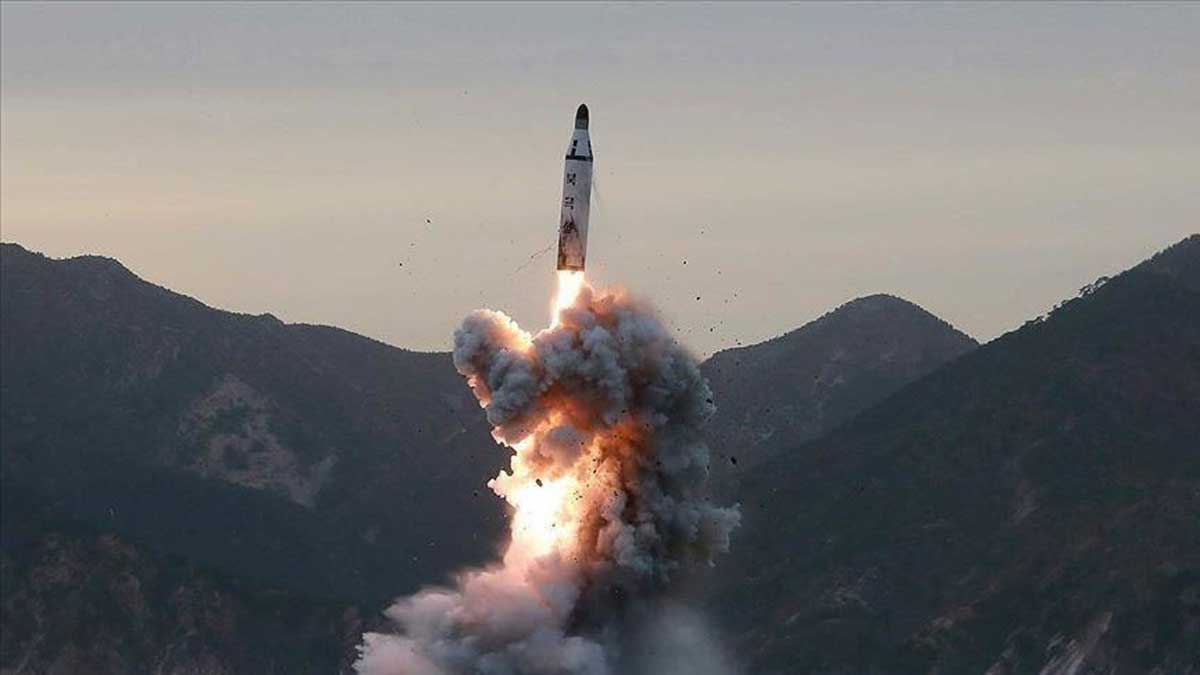 Washington's attempt to curb North Korea's nuclear ambitions are at a dead end. The nation is a nuclear state. Its arsenal is growing in both size and sophistication. Although Pyongyang will never be capable of staging a preemptive strike against the United States, it soon may be able to retaliate against Washington for defending South Korea, writes "Foreign Policy".
The shifting balance has sparked a serious debate within the United States and South Korea over nuclear policy. The first question is whether it makes sense to pursue denuclearization — the famed CVID (complete, verifiable, irreversible dismantlement) — when the North already has the bomb. Although official Washington policy resolutely refuses to acknowledge North Korea as a nuclear state, reality may eventually force a policy retreat.
Even more significant, the South's establishment wants to get its hands on, or at least close to, American nuclear weapons. Or, suggested South Korean President Yoon Suk-yeol, Seoul might develop its own. He suggested in a press conference last week that South Korea might develop its own nuclear weapon.
There has been a rolling debate in South Korea for about a year on its potential nuclearization. But that has been mostly limited to extra-governmental voices in think-tanks and academia. So it is genuinely surprising that this has already reached the presidential office.
Indeed, it speaks to just how threatening North Korea's nuclear weapons are perceived in South Korea – and how unhelpful China has been in restraining Pyongyang – that no less than its president is now discussing this.
The South Korean fear is similar: in a spiraling crisis with North Korea, would its nuclear ICBMs compel the US to 'slow-roll' assistance for fear of crossing some retaliation threshold with North Korea? The answer is almost certainly 'yes', the author of the military portal '19fortyfive.com' is convinced.
It is inconceivable now, in a nuclearized environment, that the US alliance commitment to South Korea is as automatic as it was in a conventional environment. Any US president will flinch at a course of action which might realistically incur a nuclear strike on US cities.
This new reality, since North Korea's successful 2017 ICBM test, is only just sinking in. For a few years, it looked like former US President Donald Trump and former South President Moon Jae In might strike a deal with North Korea. That was always pretty far-fetched, but once it definitely fell apart by 2020, a South Korean nuclear debate was likely inevitable.
The debate on nuclearization in South Korea itself is culminating. South Korea public opinion is supportive. Nongovernmental opinion is tilting toward it. The country's main conservative party has said South Korea should withdraw from the Non-Proliferation Treaty if North Korea tests another, seventh, nuclear weapon. And now the South Korean president has broached the issue too.
The big hurdle then is the Americans. The US is South Korea's only treaty ally and its core foreign relationship. Without American defense guarantees, South Korea's defense spending would double or triple. So South Korean governments have traditionally given American preferences wide berth.
And indeed, the American response was to play down Yoon's comments.
In fact, the North Korean nuclear and missile threat will only worsen as the regime tests more and more, and they certainly are not going to stop. The more North Korea can threaten US cities with massive destruction, the less credible US alliance guarantees will be.
Luckily, this problem is not new. America's European allies faced it during the Cold War because the USSR could strike the US homeland, and a variety of responses, including nuclear sharing and indigenous nuclearization, were tried with reasonable success. The US has also adapted to Israeli, Indian, and Pakistani nuclearization without a massive crisis.
So South Korean nuclearization need not lead to an alliance rupture unless the US insists on it.
Jacinda Ardern resigned as New Zealand's PM or was forcibly ousted from power?
Jacinda Ardern (photo) has insisted her decision to resign as New Zealand's Prime Minister is because she 'doesn't have enough in the tank' – but there is speculation as to whether she is actually running scared of an election mauling following a public outcry over her draconian Covid lockdowns.
Ms Ardern, 42, choked back tears as she announced she will step down after just over five years in power. She insisted her decision to step down had nothing to do with the fact her Labour Party is trailing in the polls behind its conservative rivals from the National Party ahead of the upcoming election in October.
Her policies sparked nationwide protests – one protest against vaccine mandates that began on Parliament's grounds last year lasted for more than three weeks and ended with protesters hurling rocks at police and setting fires to tents and mattresses as they were forced to leave.
As a result of the public anger over Ms Ardern's response to Covid – which included a border closure that lasted more than two years – and her domestic policies, she was facing tough reelection prospects. This has prompted speculation that the real reason she decided to quit was because she didn't want to face a humiliating defeat in the elections.
Ms Ardern continued: 'I am not leaving because I believe we can't win the election but because I believe we can and will. But we need a fresh set of shoulders for the challenges of both this year and the next three.'
Ms Ardern's ratings have also dropped in recent months due to a worsening housing crisis, rising living costs and mortgage rates, and growing concerns about crime.
This has meant that the Labour Party, which has been in power since 2017, lost its consistent lead in the polls early last year.
Ms Ardern was elected just over five years ago on October 26, 2017, and at 37, was New Zealand's youngest ever PM. Before that, she was the youngest sitting MP in 2008, elected aged 28.
During her resignation speech, Ms Ardern announced the next New Zealand general election will be held on October 14, 2023.