Saudi religious moderation is as much pr as it is theology
Mohammed Ali al-Husseini, one of Saudi Arabia's newest naturalized citizens, ticks all the boxes needed to earn brownie points in the kingdom's quest for religious soft power garnered by positioning itself as the beacon of 'moderate,' albeit autocratic, Islam.
A resident of Saudi Arabia since he had a fallout with Hezbollah, the Iranian-backed Lebanese Shiite militia, Mr. Al-Husseini represents what the kingdom needs to support its claim that its moderate form of Islam is religiously tolerant, inclusive, non-sectarian, pluralistic, and anti-discriminatory.
More than just being a Shiite, Mr. Al-Husseini is the scion of a select number of Lebanese Shiite families believed to be descendants of the Prophet Mohammed.
Put to the test, it is a billing with as many caveats as affirmatives – a problem encountered by other Gulf states that project themselves as beacons of autocratic interpretations of a moderate strand of the faith.
Even so, Saudi Arabia, despite paying lip service to religious tolerance and pluralism, has, unlike its foremost religious soft power competitors – the United Arab Emirates, Qatar, Turkey, Iran, and Indonesia, yet to legalise non-Muslim worship and the building of non-Muslim houses of worship in the kingdom.
Similarly, the first batch of 27 newly naturalized citizens appeared not to include non-Muslims. If it did, they were not identified as such in contrast to Mr. Al-Hussein's whose Shiite faith was clearly stated.
The 27 were naturalized under a recent decree intended to ensure that Saudi Arabia can compete with countries like the United Arab Emirates, Qatar, and Singapore in attracting foreign talent. About a quarter of the new citizens, including Mr. Al-Husseini and Mustafa Ceric, a former Bosnian grand mufti, were religious figures or historians of Saudi Arabia.
In doing so, Saudi Crown Prince Mohammed bin Salman linked his economic and social reforms that enhanced women's rights and catered to youth aspirations to his quest for religious soft power and leadership of the Muslim world. The reforms involved tangible social and economic change. Still, they refrained from adapting the ultra-conservative, supremacist theology that underlined the founding of the kingdom and its existence until the rise of King Salman and his son, the crown prince, in 2015.
Prince Mohammed's notion of 'moderate' Islam is socially liberal but politically autocratic. It calls for absolute obedience to the ruler in a deal that replaces the kingdom's long-standing social contract in which the citizenry exchanged surrender of political rights for a cradle-to-grave welfare state. The new arrangement expands social rights and economic opportunity at the price of a curtailed welfare state as well as the loss of political freedoms, including freedoms of expression, media, and association.
A series of recent op-eds in Saudi media written by pundits rather than clerics seemingly with the endorsement, if not encouragement of the crown prince or his aides, called for top-down Martin Luther-like religious reforms that would introduce rational and scientific thinking, promote tolerance, and eradicate extremism.
Mamdouh Al-Muhaini, general manager of the state-controlled Al-Arabiya and Al-Hadath television networks, spelled out the top-down process of religious reform that would be led by the crown prince even though the writer stopped short of identifying him by name.
"There are dozens, or perhaps thousands, of Luthers of Islam… As such, the question of 'where is the Luther of Islam' is wrong. It should instead be: Where is Islam's Frederick the Great? The King of Prussia, who earned the title of Enlightened Despot, embraced major philosophers in Europe like Kant and Voltaire and gave them the freedom to think and carry out scientific research, which helped their ideas spread and prevail over fundamentalism after bitter clashes. We could also ask where is Islam's Catherine the Great…? Without the support and protection of these leaders, we would have likely never heard of these intellectuals, nor of Luther before them," Mr. Al-Muhaini said.
Messrs. Al-Husseini and Ceric represent what Saudi Arabia would like the Muslim and non-Muslim world to take home from their naturalization.
A religious scholar, Mr. Ceric raised funds in Saudi Arabia, Iran, and Malaysia during the Bosnian war in the 1990s and defended issues close to Saudi Arabia's heart even if his own views are more liberal.
Mr. Ceric argued, for example, that opposition to Wahhabism, the kingdom's austere interpretation of Islam that has been modified since King Salman came to power, amounted to Islamophobia even if the cleric favoured Bosnia's more liberal Islamic tradition. The cleric also opposed stripping foreign fighters, including Saudis, of Bosnian citizenship, granted them for their support during the war.
To Saudi Arabia's advantage, Mr. Ceric continues to be a voice of Muslim moderation as well as proof that Islam is as much part of the West as it is part of the East and the hard to defend suggestion that being a liberal does not by definition entail opposition to ultra-conservatism.
Referring to the fact that he is a Shiite, Mr. Al-Husseini said in response to his naturalisation by a country that was created based on an ultra-conservative strand of Islam that sees Shiites as heretics: "The glowing truth that cannot be contested is that the Kingdom of Saudi Arabia is open to everyone…and does not look at dimensions of…a sectarian type."
Beyond being a Shiite Muslim cleric, Mr. Al-Husseini is to have been a Hezbollah insider. A one-time proponent of resistance against Israel, Mr. Al-Husseini reportedly broke with Hezbollah as a result of differences over finances.
He associated himself on the back of his newly found opposition to Hezbollah with the Saudi-backed March 14 movement headed by Saad Hariri, a prominent Lebanese Sunni Muslim politician.
As head of the relatively obscure Arabic Islamic Council that favoured inter-faith dialogue, particularly with Jews, Mr. Al-Husseini ticked off another box on the Saudi checklist, particularly given the kingdom's refusal to establish diplomatic relations with Israel without a clear and accepted pathway to a resolution of the Israeli-Palestinian conflict.
While Mr. Al-Husseini's history fits the Saudi bill, his impact appears to be limited. He made some incidental headlines in 2015 after he used social media to urge Muslims, Jewish, and Christian clerics to downplay religious traditions that call for violence.
Mr. Al-Husseini spoke as the tension between Israel and Lebanon mounted at the time after Hezbollah killed two Israeli soldiers in a cross-border attack.
Earlier, Mr. Al-Husseini seemingly became the first Arab Shiite religious figure to address Israelis directly and to do so in broken Hebrew.
"We believe that not all Jews are bad [just as] not all Muslims are terrorists. Let us cousins put our conflicts aside and stay away from evil and hatred. Let us unite in peace and love," Mr. Al-Husseini told an unknown number of Israeli listeners.
Mr. Al-Husseini's presence on social media pales compared to that of the Muslim World League and its head, Mohammed Al Issa. The League, the one-time vehicle for Saudi funding of Muslim ultra-conservatism worldwide, and its leader, are today the main propagators of Prince Mohammed 's concept of moderate Islam.
Mr. Al-Husseini's 47,00 followers on Twitter and 10,200 on Facebook pale against his Saudi counterparts who propagate a message similar to his.
The League has 2.8 million Twitter followers in English and 3.4 million in Arabic in addition to 662,000 in French and 310,00 in Urdu. The League boasts similar numbers on Facebook. The League's president, Mr. Al-Issa, has 670,000 followers on Twitter and 272,000 on Facebook.
Iran: A major Replacement of Human Resources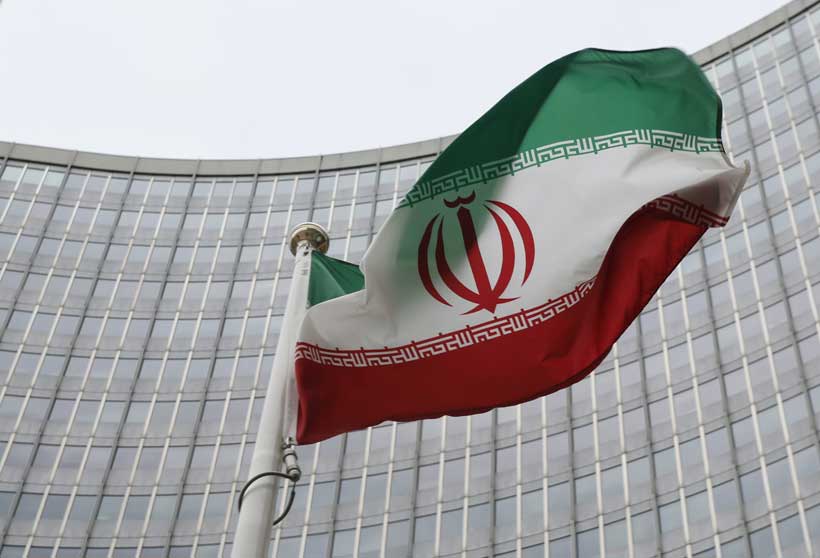 Since 1979, when the mullahs seized power, Iran has topped the list of countries affected by the "brain drain". What appeared to be local bleeding at the time may now become total bleeding affecting other sectors of the population.
The headline of one of the stories in the official news agency, IRNA, was: "It is not only the elite that migrate." The daily newspaper, Javan, affiliated with the Iranian Revolutionary Guards, warned that Iran was losing some of its best-educated people, and stated that mass immigration of "elite elements" "costs the nation millions of dollars." But immigration now attracts Iranians with less skills or devoid of skills.
According to the best semi-official estimates, since 1979 some eight million people, roughly 10 percent of the population, have left Iran, including an estimated 4.2 million highly educated and highly skilled people.
In the past four years, the brain drain has accelerated, with an average of 4,000 doctors leaving each year.
According to IRNA, at present, 30,000 general practitioners and senior nurses are awaiting the "good professional standing" certificates that developed countries require from those wishing to immigrate from so-called "developing countries", such as Iran.
A study conducted by two researchers from the University of Tehran, Adel Abdullah and Maryam Rezaei, showed that almost all Iranians who immigrate seek to enter the European Union or the so-called "Anglosphere" countries such as Britain, Canada, the United States, New Zealand and Australia.
Only 10 percent of potential immigrants are willing to go "anywhere else" to get out of Iran.
The immigration requests did not include a single request who wanted to go to a Muslim country, and the only exception is Iraq, which attracts thousands of Iranian mullahs and students of theology who go to Najaf and Karbala to escape the government's domination of religion in Tehran.
Potential immigrants also avoid China, India and Russia, while the only two Asian countries still attracting Iranians are Malaysia and Japan.
For many potential immigrants, the first destination they want to go to is Dubai, then Istanbul, then Cyprus and until recently Yerevan (the capital of Armenia), where visas are being applied for to desired destinations. Some immigrants may have to wait two or three years to obtain visas from the European Union, Canada and the United States.
Who migrates and why?
Some of the answers came from a three-year study conducted by Sharif University (Ariamher) in Tehran. According to the study, a survey of 17,078 people across all 31 provinces of Iran showed that 70 percent of senior managers and highly skilled employees in the public sector wish to immigrate.
In the projects and businessmen sector, 66 percent expressed their desire to emigrate. This figure drops to 60 percent among doctors, nurses and other medical personnel.
The study shows that the majority of potential immigrants are highly educated, unmarried youth from urban areas, i.e. the higher the education of the individual, the greater the desire to leave.
Among those who express "dissatisfaction with the current situation," 43 percent of them want to leave the country. This figure drops to 40 percent among those who feel "great satisfaction", which reveals that the desire to leave is deeper than occasional social and political concerns, which is confirmed by other figures in the same study.
Of those who felt "despairing about the future in Iran," 42 percent want to leave, a figure that drops to 38 percent among those who still have some hope for the country's future.
The study shows that the desire to flee Iran is not caused by economic hardship as a result of unemployment or inflation. It is not only the poor or the unemployed who wish to flee, but also those with good jobs, or candidates for well-paid jobs and a seat on the mullahs' train and their security and military partners.
The largest number of immigrants comes from the provinces of Tehran, Isfahan and Qom, where per capita income is 30 percent higher than the average income in the country. Poorer provinces such as Sistan Baluchistan, Boyer Ahmad, Koh Kiluyeh, and South Khorasan are at the bottom of the list in terms of immigrant numbers.
The study does not provide figures, but there is anecdotal evidence that tens of thousands of immigrants, especially to Canada and the United States, are descended from ruling Islamic families.
None of the studies we looked at suggested other reasons as potential attractions for immigrants, such as the great success stories of Iranian immigrants around the world. A study conducted by Nooshin Karami revealed that more than 200 politicians of Iranian origin now occupy senior positions in the political structures of 30 countries, including those of the European Union and the Anglosphere. 1000 Iranians hold senior positions in international companies, while thousands more are active in the media, scientific research and academic circles in the leading industrialized countries. Dozens of Iranian writers, poets, playwrights, and filmmakers have built successful careers for themselves outside of Iran.
At the other end of the spectrum, Iran also attracts immigrants from neighboring Iraq, from the Kurdish and Shiite Arab regions, the Nakhichevan enclave, Afghanistan and Pakistan, while hosting thousands of religious students from Yemen, Syria, Lebanon and Nigeria. Qom." According to state media, many students remain in Iran after completing their studies and marrying Iranian women.
All in all, Iran hosts more than six million "foreign guests," including Afghan, Pakistani, and Iraqi refugees. Interestingly, the desire to leave seems to have reached the "guests" as well. Between March 2021 and March 2022, more than half a million Afghan refugees returned to their homes.
To deal with the consequences of this "brain drain," the Islamic Republic unveiled a program to attract highly educated and skilled people from "anywhere in the world" with the promise of one-year contracts, good salaries, and enjoyment of "all citizenship rights except the right to vote."
An estimated 300,000 fighters who served under the Iranian command in Lebanon, Syria, and Yemen were promised permanent residence in Iran and access to agricultural land to start a new life.
Critics claim that the Khomeinist regime is pleased that so many potential opponents among the urban middle class are leaving Iran, as Iran can compensate for the loss of population with newcomers from poor Muslim countries who aspire to a better standard of living under what they see as a "true Islamic" regime.
It is worth noting that other authoritarian regimes, notably the former Soviet Union, communist China, North Korea, Vietnam, and Cuba, benefited from the exodus of what they saw as potential enemies from the middle class, allowing them to implement a scheme of "great replacement."
On this, Iranian Revolutionary Guard General Mohammad Reza Najdi said: "Let those who do not love us leave the country, to make room for those who love us."
'Saudi First' aid policy marries geopolitics with economics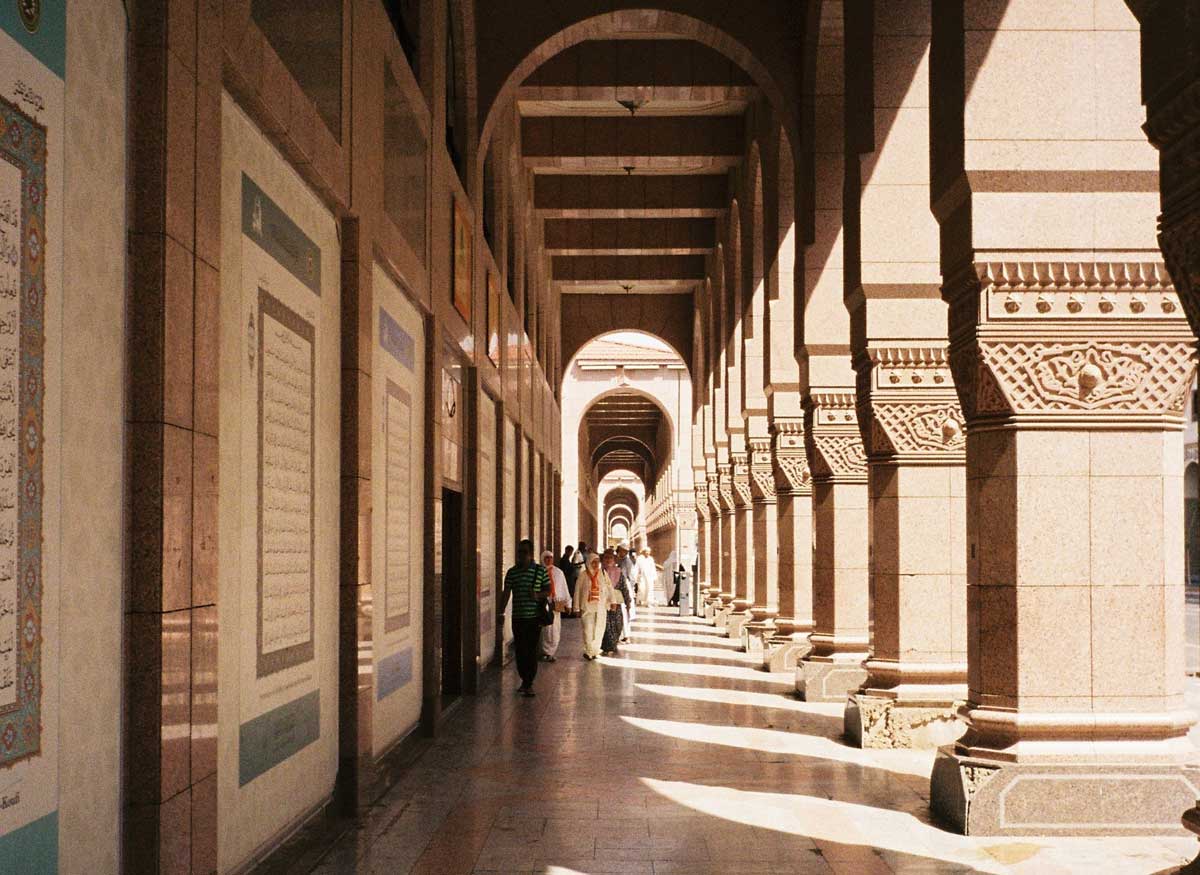 When Mohammed al-Jadaan told a gathering of the global political and business elite that Saudi Arabia would, in the future, attach conditions to its foreign aid, the finance minister was announcing the expansion of existing conditionality rather than a wholly new approach.
Coined 'Saudi First,' the new conditionality ties aid to responsible economic policies and reforms, not just support for the kingdom's geopolitics.
For the longest time, Saudi Arabia granted aid with no overt strings. The aid was policed by privately demanding support for the kingdom's policies, often using as a carrot and stick quotas for the haj, the yearly Muslim pilgrimage to the holy city of Mecca allotted to countries across the globe.
As a result, over the years, Saudi Arabia poured tens of billions of dollars into black holes, countries that used the aid as a band-aid to address an immediate crisis with no structural effort to resolve underlying causes.
For countries like Lebanon, Egypt, and Pakistan, this meant stumbling from one crisis to the next.
"We are changing the way we provide assistance and development assistance. We used to give direct grants and deposits without strings attached, and we are changing that. We are working with multilateral institutions to actually say, we need to see reform," Mr. Al-Jadaan told this month's World Economic Forum in the Swiss resort of Davos.
Saudi First serves multiple Saudi purposes.
It ties geopolitical drivers of Saudi aid to economic criteria that are likely to enhance the kingdom's influence, create opportunities for Saudi investment and business, and enhance the kingdom's ties to recipient countries.
In doing so, the additional conditionality positions the kingdom as a constructive, forward-looking member of the international community. It aligns Saudi Arabia more closely with multilateral institutions like the World Bank and the International Monetary Fund (IMF), regional development banks, and major donors such as the United States and the European Union.
It also enables Saudi rulers to circumvent the implications of the principle of 'no taxation without representation' that traces its roots to the American revolution.
Saudi Crown Prince Mohammed bin Salman's social and economic revamping of the kingdom while tightening the political screws as part of his plan to diversify the kingdom's economy has involved introducing taxes with no political participation.
"Saudi people see their resources going abroad while they're being asked to pay taxes, have their benefits cut, and so on. So, I think this Saudi first stance really serves as a way to both court and contain populism," said Gulf scholar Kristin Smith Diwan.
Saudi circumvention of the American revolutionary principle, irrespective of whether it helps pacify Saudis, has already had unintended consequences.
Earlier this week, the Jordanian parliament fired a deputy, Mohammad Al-Fayez, for asking Mr. Bin Salman to stop aiding Jordan.
"All your aid lands in the pockets of the corrupt. Your donations pay bills that have nothing to do with the Jordanian people. We hear about aid coming in for the state. However, this aid only goes to a corrupt class that is getting richer at the expense of the proud Jordanian people," Mr. Al-Fayez said in a letter to the crown prince.
The Jordanian parliament's measure coincided with the Saudi finance minister's announcement. Mr. Al-Fayez wrote his letter in December at the height of clashes in the southern city of Maan between security forces and protesters angry about rising fuel prices and poor governance.
Countries like Lebanon, Pakistan, and Egypt that are potentially most impacted by the new conditions for Saudi aid illustrate the geopolitical complexities of the change.
For Saudi Arabia, Lebanon is about countering Iran and its Lebanese Shiite proxy, Hezbollah, a powerful militia and political movement with significant influence in government and the country's power structure.
Saudi Arabia hopes that the new conditionality will force a change in Lebanon's power dynamics.
"The whole world knows what the kingdom offered Lebanon…until it…was back on its feet. But what can we do if current Lebanese policy chooses to surrender the reins of an ancient Arab nation to Iran's proxy in that country?" asked Saudi columnist Hammoud Abu Taleb.
To be sure, the Lebanese establishment is responsible for the country teetering on the brink of collapse.
The World Bank has described the crisis fuelled by corruption, waste, and unsustainable financial policies as one of the worst globally since the mid-19th century.
This week's judicial battle over holding powerful figures accountable for the 2020 Beirut port explosion that has spilled onto the streets of the Lebanese capital reflects the establishment's determination to shield itself no matter the cost to Lebanon as a whole.
The explosion in a warehouse in the port housing hundreds of tons of ammonium nitrate, a material used in fertilizers, killed 218 people, injured more than 6,000, and damaged large parts of Beirut.
A Saudi contribution to forcing political change, a sine qua non for putting Lebanon on a path toward recovery, would be welcome.
It would also go some way towards the kingdom taking responsibility for its role in fighting a decades-long proxy war with Iran that helped bring the Mediterranean nation to its knees.
That is, if the conditions imposed by Saudi Arabia are tailored in ways that contribute to change while seeking to alleviate the pain the Lebanese endured, with the Lebanese pound losing 95% of its value, prices skyrocketing, and purchasing power demolished.
One way would be making accountability for the Beirut blast a condition for future aid.
Recent Saudi standoffishness towards the regime of Egyptian general-turned-president Abdel Fattah al-Sisi, was evident in the kingdom's conspicuous absence at a gathering of regional leaders in Abu Dhabi earlier this month. Mr. Al-Sisi was one of the attendees.
The standoffishness reflects the fact that Egypt is a black hole. Saudi Arabia, the United Arab Emirates, and other Gulf states have injected tens of billions of dollars with few tangible results except for keeping in power a regime that emerged from a 2013 military coup supported by the kingdom and the Emirates.
Saudi Arabia and the UAE backed the coup as part of a campaign to roll back the achievements of the 2011 popular Arab revolts that toppled four leaders, including Egyptian President Hosni Mubarak.
The coup also ended the flawed presidency of Mohammed Morsi, Egypt's first and only democratically elected leader. Because he was a member of the Muslim Brotherhood, Mr. Morsi was like a red cloth to a bull in the two Gulf states.
The UAE recognised early on that it needed to ensure its billions were judiciously deployed. So it based a Cabinet-level official in Cairo to advocate reforms and assist in crafting policies that would help put the economy back on track.
The Emirati effort came to naught, with Egypt continuously needing additional funds from the Gulf and the IMF, and the UAE, allowing Mr. Al-Sisi to turn the military into the country's foremost economic player.
The impact of the Covid-19 pandemic and the Ukraine war on commodity and energy prices only aggravated Egypt's economic crisis that is largely the result of Mr. Al-Sisi's economic mismanagement
Mr. Al-Sisi unsuccessfully tried to manipulate Egypt's currency, set misguided spending priorities, launched wasteful megaprojects, and expanded disruptive state and military control of the economy.
Time will tell what lessons the Saudis may learn from the Emirati experience. Unlike Lebanon, the question is whether Saudi Arabia will strictly impose its news aid policy conditionality or continue to view Egypt as too big to fail.
The problem for Saudi Arabia and the Gulf states is that popular discontent is simmering just below the surface in Egypt and could explode at any time. What makes things potentially more volatile is the possibility of the plight of the Palestinians, aggravated by the policies of Israel's new hardline, Jewish nationalist government, becoming the catalyst for anti-government protests.
"Such demonstrations have a life of their own, and in a moment, they can turn into a protest against the government, against poverty and waste, and we have a direct confrontation whose results can be lethal," said an Egyptian journalist.
One factor in Saudi thinking about Egypt may be the perception that the North African country, which refused to get sucked into the kingdom's war in Yemen, may no longer be the security buffer in Africa it once was together with Sudan, a country in transition following a 2019 popular revolt.
That seemed to be one reason for this month's signing of a memorandum on defence cooperation between Saudi Arabia and Chad, a nation in a region wracked by ethnic and jihadist insurgencies.
The memorandum signals a potential Saudi interest in playing some security role in West Africa at a time that France is on the retreat while Turkey, Iran, and the Wagner Group, Russian mercenaries with close ties to President Vladimir Putin, are on the march.
Last year, Qatar mediated a peace agreement between the Chadian government and more than 30 rebel and opposition factions. However, nine groups, including the Front for Change and Concord in Chad (FACT), the most powerful insurgent faction, refused to sign the deal.
The likelihood of Saudi Arabia taking on an expanded security role far from its shores may be slim in the immediate future.
Even so, creating building blocks that include tighter relations with recipients of Saudi foreign aid through sensible strings attached is one step towards cementing the kingdom's geopolitical influence.
MBS policies: Are a threat to the Washington-led Global Order or not?
Amid the Ukraine crisis, Riyadh's policy towards Washington took a bitter shift. The years-long loyalty of Riyadh towards Washington began to tremble. The Riyadh did not condemn Moscow's attack on Kyiv, nor it fulfilled the Washington's expectations by refusing to OPEC Plus' decision of not increasing the oil production. Whether Moscow's valiant attempt of opening war against Kyiv, against the will of Washington and NATO, inspired the KSA to take an unpredictable position or Riyadh's policy shift is owing to its economic and strategic interests, it is quite debatable. This shift not only triggered the minds of researchers worldwide but also caused Biden's eyebrows to rise. In addition, Riyadh also showed its willingness to join BRICS. In case, Riyadh joins BRICS to ensure its economic and strategic interests; it will challenge the supremacy of petro-dollar, as Saudi Arabia is one of the largest oil exporters. As a whole, it will affect US economy drastically, hence posing serious threats to the Washington-led Global Order.
The wake of the Ukraine war wreaked havoc throughout the globe by destabilizing the global economy. Moreover, this eruption of the conflict increased food and energy insecurity vertically and horizontally. Being a global leader, Washington stepped forward to discourage Moscow and compelled it to withdraw its troops from Kyiv. As a result, Moscow decided to cut off the energy supply to the west. This was just an initiation of the devastation. The clash of interests between Moscow and Washington led to the American use of so-called institutional power, freezing Moscow's assets. Contrarily, Moscow's denial to supply energy gave rise to energy insecurity caused by the rising oil and gas prices. Following the primacy doctrine, the global hegemon America took the responsibility to curb this energy insecurity leading to global economic instability. Continuing the long tradition, Washington intended to exercise the influence on the Middle Eastern partners KSA and UAE to supply the energy resources abundantly to fill the energy supply and demand gap.
This time the results were unpredictable, as both of these states defied to enhance their energy production. The unprecedented stance of the Saudi Monarch was to comply with OPEC Plus' decision to decrease production and increase the prices of energy products. This denial of Riyadh was taken as a serious gesture by Washington. It was perceived that Riyadh's refusal was a gesture for having goodwill for Russia, consequently creating the situation of "Either you are with us or against us." In other terms, we may conclude that it was a shift in loyalties.
The whole debate revolves around the question, "Whether Riyadh's policy has strength to shake the foundations of prevailing Washington led global order or not?" Is the global order a volatile structure to be transformed so easily just by shifting a policy of one state, or does this policy shift have some potential challenges? Before directly coming to the horror impacts of this policy, we should better discuss the worth of energy security and its irrefutable importance for the stable global economic system. If the fuel prices aren't lowered, it will halt or lower the industrial processes of major industrialized states, including the U.S., consequently drastically affecting the states' GDP and Per capita income. The vulnerabilities in economic position will surely lead to chaos and internal instability.
The other facet of this debate, "Whether Riyadh is shifting towards Russia or not? Is Russia capable enough to serve the strategic interests of Riyadh? If not, then what does this policy shift mean?" The ultimate strategic interests of Riyadh always centered on attaining regional hegemony by countering Tehran. At the same time, Moscow is already enjoying better diplomatic ties with Tehran. Moscow will adopt a balanced approach between Riyadh and Tehran. Contrarily, there may be some possibilities of extension of this Riyadh-Moscow cooperation from energy to Economic and military cooperation because Russia is capable of providing the defense technology to Riyadh but unable to provide security in the region. Most importantly, Washington's institutional hold can be used against Riyadh. These threats still can restrict Riyadh from standing up with Moscow.
The other important frontier of this debate is KSA's willingness to join BRICS. As the world's largest oil exporter, Saudi Arabia has played a central role in the Petrodollar system. The country has used its vast oil reserves to maintain a strong influence on the global economy and has largely adhered to the practice of only selling oil in exchange for U.S. dollars. This has helped to ensure the continued global demand for U.S. dollars and has contributed to the dollar's status as the dominant global currency. One potential outcome is that Saudi Arabia and other BRICS countries could agree to use a different currency for oil trade, such as the Chinese yuan or a new currency specifically for use by BRICS countries. This could lead to a decrease in global demand for U.S. dollars and potentially negatively affect the U.S. economy.
Saudi Arabia's recent policy shift towards BRICS and Russia has raised questions about the stability of the current global order, particularly about the stability of Petro-dollars and global energy security. While it is debatable whether the shift is motivated by economic or strategic interests, it is clear that this move is a serious concern for the United States and has the potential to impact the contemporary Washington-led global order significantly. It remains to be seen whether Saudi Arabia will follow through with its potential decision to join the BRICS group and how this will affect its relationships with other countries, particularly Russia and the United States. In a nutshell, major global order changes are expected to occur if Saudi Arabia joins BRICS because it will affect the supremacy of Petro-dollars and consequently lead to the decline in U.S. economic power.