Concern is growing in the Western media over Russian military activity in the southwestern theatre. There are opinions that Russia is preparing a military campaign against Ukraine. The supposed goal is to break the deadlock of the Minsk Agreements, to impose further coexistence conditions on Kiev and its Western partners, to prevent the US and NATO from "developing" the territory of Ukraine for military purposes, and also to reformat the country's political system and its state structure. Such rumours are spreading quickly, causing alarm among the political leaders of foreign countries as well as latent, albeit tangible fears in the business community. However, it is still premature to consider such a development as a baseline scenario.
Several circumstances speak in favour of the military scenario outlined by foreign commentators. The first is the recent experience of the Russian armed forces and the political consequences of their use. Moscow intervened in Georgia's conflict with Abkhazia and South Ossetia in 2008, quickly changing the situation and recognising the two autonomies as independent states. In 2014, Russia carried out a lightning-fast operation in Crimea, creating conditions for the subsequent referendum on reunification. Later, the Ukrainian army was defeated in Donbass, and the political consequence was the formation of the LPR and DPR. In 2015, Moscow radically changed the military situation in Syria by deploying a compact but highly effective air group. The political result has been the preservation of power in the hands of the Assad government and the defeat of a number of terrorist groups. All these events indicate that Russia is ready to use force suddenly, in a concentrated manner and at the same time to seek concrete political changes.
The second circumstance is that the international political consequences for Russia which resulted from the military campaigns were relatively insufficient. No foreign state has intervened openly in these conflicts. Foreign military aid does not radically alter the balance of power. Economic sanctions in their current form harm the Russian economy, but they are still not the main factor contributing to existing problems. The economy itself is stable. In short, there are no major checks and balances on a new military campaign.
The third circumstance is that Russia is not ready to bear with the existing status quo in relations with Ukraine. Kiev is almost openly talking about sabotaging the Minsk agreements, and is not ready to implement them. The US and the EU cannot or do not want to change this; while at the same time they are verbally calling on Russia to abide by the agreements. Ukraine itself, after 2014, for obvious reasons, has been pursuing an anti-Russian line. The events of 2014 significantly strengthened the position of the nationalists. Any attempt to pursue a political dialogue with Russia is deemed unacceptable. A "mopping-up" of politicians who are in any way loyal to Russia is under way. Militarily weak and fearful of further complications with Moscow, Ukraine is seeking to deepen its defence ties with the United States and its allies, as well as trying to expand military aid and supplies. In Moscow, this is perceived as the "utilisation" of the territory of Ukraine by Western countries and is accompanied with subsequent threats to the strategic interests of Russia. Moscow considers the emergence of Western military infrastructure in Ukraine only a matter of time.
Taking into account these circumstances, a scenario where Russia takes action can be hypothetically considered in the West and in Ukraine in the following vein. With a sudden and decisive blow in several directions at once, Russian troops dismember the armed forces of Ukraine in the East of the country, surround separate groups, or press them against the Dnieper river. The actions of tank and motorised units are accompanied by powerful air, missile and artillery strikes. The Russian Aerospace Forces seize air supremacy. The apotheosis of the operation should be the encirclement and the subsequent capture of Kiev, and the stabilisation of the front line along the Dnieper. The creation of a new Ukrainian state with the capital in Kiev would be announced and recognised by Russia. It would include the previously-independent DPR and LPR. Russia thereby resolves several historical problems at once. The immediate threat to the southwestern borders is removed. Full control over the Sea of Azov and a land corridor to the Republic of Crimea are ensured. Two Ukrainian states appear on the map, one of which should be "friendly and fraternal".
Even if one fails to write off this scenario as a reflection of existing phobias and nationalist complexes, it still seems unlikely for a number of reasons.
First, such a military conflict is unlikely to culminate in any intelligible agreement. A victory over the armed forces of Ukraine will not by itself lead to a fast peace. The war could develop into a long and sluggish confrontation, especially if part of the territory (for example, Western Ukraine) remains under the control of the Ukrainian armed forces. Capturing the whole of Ukraine is technically possible. However, it will be more costly, and subsequent control would be much more difficult. The option of "two Ukrainian states" would allow Russia to squeeze nationalists out by sending them West. Under a "one Ukraine" scenario, this would be impossible, given all the ensuing consequences.
Second, the conflict would inevitably lead to a sharp change in the Western approach toward providing Ukraine with modern weapons and military equipment. In the United States and in the West as a whole, the new situation would be considered as an emergency and they would not limit funds to support the armed forces of Ukraine. Moreover, in this case, all possible types of conventional weapons will be supplied. Large-scale military aid from the West would prolong the conflict. Russia would not be able to block such supplies. The United States and its allies will not enter open military confrontation with Moscow. However, the level of support for the Ukrainian army will grow significantly.
Third, regarding the Ukrainian issue, Russia would find itself in diplomatic isolation. It is unlikely that any country would voice support for Moscow's actions. Unlike Crimea and Donbass, we're talking about a large-scale and open clash between the armed forces, that is, about a full-fledged war. Russia would certainly be on the offensive. This would allow its actions to be classified as aggression without any problems. While the situation in Crimea and Donbass arose against the backdrop of revolutionary events in Ukraine and could be construed as part of a civil conflict, then in this scenario, such conditions are not visible. At the moment, there is no obvious conflict between the East and West of Ukraine. The legitimacy of Moscow's actions in this case would be extremely weak, if not entirely impossible. In addition, Russia would have to bear responsibility for the civilian casualties, which would be inevitable in a large-scale conflict.
Fourth, all key Western players would introduce qualitatively new sanctions and restrictions against Russia. These would harm a number of Western countries and cause temporary shocks in world markets. But in an emergency situation, the West would take such measures, despite their economic cost. Possible measures include blocking sanctions against all Russian banks, including the Bank of Russia. This would largely cut Russia off from the global financial system. Another possible measure is a ban on the purchase of Russian oil, and then gas. Such bans can be increased gradually in order to avoid crisis situations with fuel supplies in the West itself. But in the event of a war in Ukraine, the West would take these measures. Other, more focused restrictions would be applied to imports and exports of oil and gas. The cumulative damage to the Russian economy would be colossal in scale.
Fifth, controlling Ukraine, even its eastern part, could be problematic. Taking into account the Western sanctions blockade, any transactions with the territories of Ukraine under Russian control would be impossible. Russia would have to take on a huge territory. The big question is whether the Russian market, in the grip of new sanctions, would be able to compensate for the damage to the Ukrainian territories under Russian control. The seizure of territories wouldn't solve any of the problems facing the Russian economy today.
Sixth, the loyalty of the population of Eastern Ukraine to Russia is not obvious. Despite all the internal disagreements, over the past 30 years Ukraine has developed its own civic identity. The population of the eastern regions may have a negative attitude towards excessive nationalism. However, this does not guarantee their loyalty to Russia. Moreover, the war could finally undermine sympathy for Russia, which has already dwindled over the past six years.
Finally, seventh, the war is fraught with destabilisation of the situation inside Russia itself. There is no demand in society for a war with a neighbour, even despite the odiousness of the anti-Russia discourse in Ukraine. It is quite possible that Russian troops would be able to inflict resounding defeats on the armed forces of Ukraine and push them to the West. The losses, however, would still amount to hundreds, and possibly thousands of fighters. In the event of a possible prolongation of the conflict, human losses would become a permanent factor. Combined with a possible economic crisis, these are not the best conditions for generating public support. While reunification with Crimea was accepted with enthusiasm in Russian society for many reasons, a big war is unlikely to find such support.
In other words, the costs of a possible war far outweigh the benefits. The war is fraught with significant risks to the economy, political stability and Russian foreign policy. It fails to solve key security problems, while it creates many new ones.
The question arises—to whom and under what conditions is this scenario beneficial? First of all, it is attractive precisely as a hypothetical rather than a real situation. In this form, it makes it possible to consolidate Ukraine on an anti-Russian basis, to seek the expansion of Western military aid, and to justify such aid to the West. The threat of war and an exercise of power can also be used by the Russian side. Moscow shows that it is technically ready for a radical scenario and will not allow its "red lines" to be crossed. These "red lines" include a military solution to the Donbass problem. In other words, the scenario has a practical meaning as a tool for information warfare and political signals.
From the point of view of the balance of benefits and losses, neither side is interested in a real war. Therefore, it is hardly worth considering the war scenario as a likely one. However, history knows many examples when rational calculations have failed to put an end to escalation. There is only the hope that this isn't the case here.
From our partner RIAC
India's Naval Modernization efforts: Implication for Regional Stability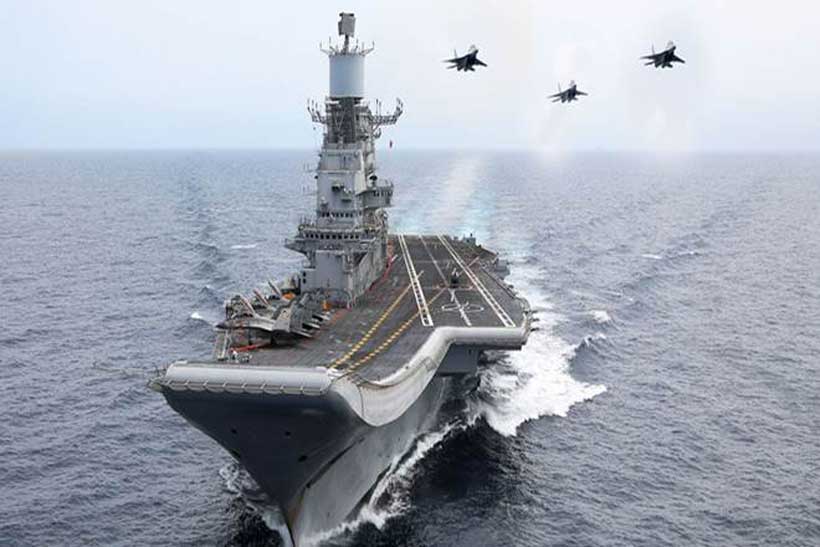 In recent years, India has been undertaking significant efforts to modernize its navy in order to enhance its capabilities and protect its economic interests in the Indian Ocean region. This naval modernization has been reflected in the acquisition of new ships, submarines, and aircraft, as well as the development of new base and port facilities. However, these efforts have not only implications for India but also for the regional stability in general and for Pakistan in particular. The increasing naval capabilities of India have a direct implication on the balance of power in the Indian Ocean region which could lead to an arms race and potential conflicts with other countries in the region. India's increasing naval presence in the region could lead to increased patrols and surveillance which could have negative impact on the security of the region. In this editorial, we will examine the implications of India's naval modernization efforts on regional stability and explore how these developments may impact Pakistan and other countries in the Indian Ocean region.
How could India's naval modernization efforts impact South Asia's regional stability?
However, it is important to note that India's Naval modernizations efforts could also be seen as a response to the growing naval capabilities of other regional actors, such as China and Pakistan. Furthermore, India's navy modernization efforts could also contribute to regional stability by providing a stronger deterrent against potential adversaries and by fostering cooperation with other countries in the region through joint exercises and other initiatives.
It is also important to consider the fact that India's modernization efforts are also driven by its growing economic and strategic interests in the Indian Ocean region, which is becoming increasingly important for global trade and energy security. These interests may lead to India to play a more active role in maintaining security and stability in the region.
It is also worth noting that India's modernization efforts have been met with concerns from other countries in the region, particularly Pakistan, which views them as a potential threat to its own security. This has the potential to exacerbate existing tensions between the two countries.
India's naval modernization efforts have the potential to impact regional stability in South Asia in several ways.
First, India's expanding naval capabilities, including the acquisition of new ships, nuclear powered submarines, and aircraft carriers, new and advanced attack helicopter, rejuvenating its third eye through employment of spy satellites could potentially shift the balance of power in the region in its favor, which could fuel military tensions with neighboring countries such as Pakistan. India's ambitious efforts could lead to an arms race in the region as other countries may follow suit and need to enhance their naval capabilities to counterbalance India's expanding naval muscles, which could be destabilizing.
Second, India's increased naval presence in the region could lead to increased patrols and surveillance in the Indian Ocean, which could lead to potential conflicts with other countries in South Asia, particularly Pakistan. It could affect the maritime security of South Asia.
Third, India's naval modernization efforts may lead to an increase in military spending by other countries in the region, which could divert resources away from economic development and potentially increase income inequality, which could be destabilizing.
Fourth, India's naval modernization could also have economic implications for the region, as India's increased naval power may give it more influence over trade routes and access to resources in the Indian Ocean, which could have negative economic consequences for neighboring countries such as Pakistan.
Overall, India's naval modernization efforts have the potential to impact regional stability in South Asia, and it will be paramount to closely monitor these developments and their implications for the countries in the region.
According to Stockholm International Peace Research Institute (SIPRI), India is among the top five military spenders in the world. India's military spending has been increasing in recent years, driven by a variety of factors, including border disputes with neighboring states in region, and the growing naval capabilities of China. According to SIPRI data, India's military spending in 2020 was $71.1 billion USD, representing an increase of around 3.9% from the previous year. The Indian Navy is being modernized and India has also been investing on procuring new naval vessels, submarines, aircrafts, weapons systems and developing new naval bases and infrastructure.
How Indian Naval Modernization efforts are affecting Pakistan's Security?
India's ongoing efforts to modernize its navy have implications for Pakistan. As Pakistan views these efforts as a potential threat to its own security. The acquisition of advanced weapons systems and abovementioned factors as well as the expansion of its naval bases and infrastructure, could potentially alter the balance of power in the region. While Pakistan sees this as a direct challenge toward maintaining regional balance with the help of garnering it naval capabilities.
Pakistan's concerns stem from the fact that India's navy modernization efforts are also driven by its growing economic and strategic interests in the Indian Ocean region, which is becoming increasingly important for global trade and energy security. These interests may lead Pakistan to play a more active role in maintaining security and stability in the region, which could potentially be at the expense of India's said military interests in Indian Ocean Region (IOR).
It is worth noting that Pakistan is trying to balance in its navy to maintain the strategic balance of the region in recent years, with the acquisition of new submarines, frigates and other naval assets. This step by Pakistan has been seen as a strategic balancer in the region and response in line with India's naval modernization aims and has the potential to further promote the peace and stability in Indian Ocean Region.
Time for World Powers to Intervene:
India's ongoing efforts to modernize its navy have the potential to impact regional stability in South Asia, and as such, the role of world powers in this regard is an important consideration.
One potential role for world powers is to encourage dialogue and cooperation between India and other regional actors, particularly Pakistan, to address concerns and to work towards maintaining regional stability. This could involve facilitating direct talks and negotiations, as well as encouraging confidence-building measures such as joint military exercises and other initiatives.
Another important role for world powers is to support the development of regional institutions and mechanisms for addressing security challenges. This could include supporting the development of a regional security architecture, such as a South Asian security dialogue or forum, which would provide a platform for countries in the region to discuss and address security concerns.
It is pertinent to mention that India's modernization efforts are also driven by its growing economic and strategic interests in the Indian Ocean region, which is becoming increasingly important for global trade and energy security. World powers could play a role in supporting and encouraging India's efforts to secure its economic and strategic interests in the region.
Furthermore, world powers could also play a role in encouraging transparency and predictability in the military activities of regional actors, particularly in the Indian Ocean region, through mechanisms such as confidence-building measures and arms control agreements.
In conclusion, India's naval modernization efforts have the potential to impact regional stability in South Asia, but the effects will likely be complex and multifaceted. Further research and analysis would be necessary to fully understand the implications of these efforts. India's modernizing its naval forces have serious implications for Pakistan could be a potential threat to its security. It is important for both countries to engage in dialogue and cooperation to address these concerns, and to work towards maintaining regional stability.
In the end, these efforts in South Asia have the potential to impact regional stability, and world powers have an important role to play in encouraging dialogue and cooperation, supporting regional institutions and mechanisms, and encouraging transparency and predictability in the military activities of regional actors.
Why India's No First Use Policy must remain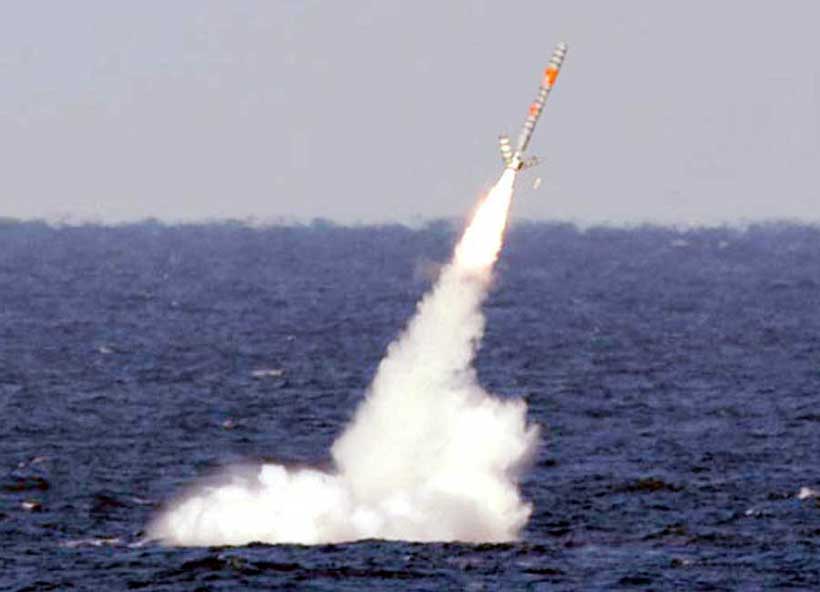 The policy of No First Use (NFU) of nuclear weapons has for long remained central to India's nuclear doctrine. India adopted the NFU policy after its second nuclear test, Pokhran-II, in 1998. According to its nuclear doctrine, India would refrain from a first nuclear strike and will pursue a policy of "retaliation only" while not eschewing punitive measures in case it is attacked by nuclear, biological or chemical weapons. India's strict adherence to the NFU policy is often held by diplomats, government spokespersons and strategists as proof of its status as a responsible nuclear power. At the same time, there have been concerns regarding India's stance on the use of nuclear weapons. Various strategists, military leaders and government officials have, time and again, regarded NFU as restrictive stating that India should reserve the right to a first strike as a security measure. Given the growing security challenges it faces in a highly unstable and contentious neighbourhood, a revaluation of India's nuclear doctrine, particularly the no first use status, does not seem far-fetched.
India's No First Use Policy
No First Use is a retaliation-based policy where a state employs nuclear arms only as means of retaliation against a nuclear attack by another state. The No First Use policy is rooted in the sole purpose doctrine which views nuclear weapons only as a means of deterrence. The central argument behind the adoption of NFU by nations is the recognition that nuclear weapons serve a limited purpose, that of ensuring national survival.
In the aftermath of the Pokhran-II nuclear tests in 1998, the then Indian Prime Minister, Atal Bihari Vajpayee presented a paper in the Indian parliament on the evolution of India's nuclear policy. Vajpayee argued that India's move to acquire nuclear weapons was influenced by its security considerations. The concern that some countries permitted the first use of nuclear weapons contributed to India's decision. No First Use was, for the first time, officially realised in the Draft Nuclear Doctrine (DND) of 1999. The DND described its policy as "retaliation only" in clause 2.3, whose section (b) further elaborated that "any nuclear attack on India and its forces shall result in punitive retaliation with nuclear weapons to inflict damage unacceptable to the aggressor." The DND offered two objectives for India's nuclear weapons. First, their fundamental purpose is to deter the use or threat of use of nuclear weapons by any state against India. Second, India will not be the first to initiate a nuclear strike but will respond with punitive measures should deterrence fail.
India's official nuclear doctrine was released on January 4, 2003 having a clear emphasis on No First Use, much like the Draft Nuclear Doctrine.
Debates over No First Use
Over the years, a number of criticisms have been levied against the No First Use policy. Instead, various strategists have favoured a policy of "first use" of nuclear weapons arguing that No First Use of nuclear weapons restricts action and leads to a loss of initiative by allowing the adversary to use its nuclear weapons first in combat. Other arguments bemoan the NFU as idealist and pacifist in nature, claiming that a country engaged in combat cannot rely on the passivity that stems from it.
A policy of First Use might be prudent in the case of conventional weapons but this does not hold true for nuclear weapons. A first strike must ensure neutralising of all the nuclear capabilities of the adversary as a potential retaliatory strike has the capability of causing irreversible and unprecedented devastation due to the nature of the nuclear bomb. Hence, a policy of first strike is only effective when a country can ensure that its adversary lacks secure second-strike capabilities once the strike has been carried out.
Although by employing NFU the initiative to act rests with the adversary, the calculation of a first strike cannot be limited to just the first strike damage. Due to the modernisation of nuclear arsenals and development of secure second-strike capabilities, the inevitable retaliation leading from a first strike must be taken into account. Therefore, even an elaborate offensive strategy cannot assure victory or help escape the extent of the damage.
First use of nuclear weapons is mostly advocated in cases where the adversary's preparation for a nuclear strike is known. It is argued that in such a scenario, it is in the benefit of nations to use the nuclear weapons rather than potentially losing them to a neutralising strike. Although possibilities of a first strike can be known, this information does not guarantee the certainty of a nuclear strike. In modern times, states use nuclear weapons not as an end but as a means for achieving their ends through coercive diplomacy and nuclear brinkmanship. In such a scenario, even stationing of nuclear weapons in an aggressive position can not be taken as certainty of a nuclear strike. Hence, if a state indulges in a preventive strike, it will be regarded as an act of aggression leading to potentially devastating retaliatory strikes as well as widespread condemnation.
Why No First Use?
India has for long presented itself as a responsible nuclear power. In the aftermath of Pokhran-II, India faced widespread criticism and international sanctions on what was regarded as an act of unprovoked aggression. In order to escape this predicament, India found official adoption of NFU to be the most prudent way forward. NFU helped in representing India as a responsible nuclear power by relegating nuclear weapons to purely defensive purposes. A more important imperative for NFU is its strategic viability. A policy of First use advocates for forces to be on hair trigger alert leading to a potential arms race which in turn contributes to instability and crisis. A First use policy can also lead to threats of miscalculation, increasing the risk of an accidental launch. NFU, on the other hand, provides a relatively relaxed posture which inturn helps in avoiding a costly and potentially devastating arms race. An abandonment of NFU will likely have repercussions in India's immediate neighbourhood. The policy of No first use has been central to Indian strategic thinking since the Nehruvian era. The policy against use of nuclear weapons can be traced back to the 1950s when Prime Minister Nehru called for a standstill agreement proposing a ban on nuclear testing. In 1965, India advocated for a strong non-discriminatory treaty imposing a ban on nuclear weapons. Hence, the strategic culture of nuclear minimalism and restraint manifested into the adoption of the No first use policy. A shift in this policy has the potential of further aggravating hostilities in India's neighbourhood.
The policy of No first use of nuclear weapons and the nuclear minimalism of India's nuclear doctrine has solidified its image as a strong, credible and morally responsible nuclear power. NFU offers India great leverage in the international community. India's bid for the membership of the Nuclear Suppliers Group also relies on its image as a responsible nuclear power.
At a time when countries are actively advocating for the realisation of a stronger non proliferation regime, India should be at the forefront of facilitating that end rather than taking a belligerent stance and abandoning the crucial diplomatic leverage it enjoys in the international community. Although it is important to re-evaluate India's doctrinal position to ensure that national security is not compromised, the abandonment of NFU does not present any benefits to this end. India should continue with the longstanding NFU and actively work towards the realisation of a stronger, more equal non-proliferation regime.
Induction of Women in Indian Armed Forces
The gender of an individual is not a hindrance when it comes to applying for a position in the armed forces. In modern warfare, having the necessary skills and knowledge is more advantageous than having brute strength. The Indian Armed Forces are in dire need of a strong mixed gender force as the recruitment and retention rates have reportedly gone down. By allowing women to serve in combat roles, this can be addressed. Due to the lack of women in command posts, the Indian Army decided not to allow women to serve as commanding officers. This issue has to be addressed in order to improve the culture and norms of the Army. The political and military leadership of the country must also play a role in making these changes. Some of the world's most prominent military organizations, such as the US, France, Germany, and North Korea, have female officers serving in front-line combat roles. Women have the right to pursue their careers and reach the top ranks of the armed forces. Equality is a fundamental constitutional guarantee. The Indian Armed Forces have seen a surge in the participation of women. In a major push to the women intake by the forces, the government has also taken significant steps to increase the percentage ratio of women officers and other ranks (ORs). Whether it's women in combat roles or the medical services in Defence, it's a significant push towards their empowerment also.
In contrast to developed countries such as Canada, the UK, and USA, India has taken a long time to allow women to pursue other careers apart from being medical or nursing professionals. The number of women in India's armed forces has significantly increased over the past couple of years. They are now joining the military as both soldiers and fighter pilots. There has been a lot of talk about the entry of women into the Indian Armed Forces. In spite of the male-dominated nature of the military, young women from India have been able to break the glass ceiling and are currently serving in various positions in the country's armed forces. The government has also approved the induction of 1,700 women as jawans into the Corps of Military Police. Although women have been accepted into auxiliary services in the Indian Armed Forces, the issue of including or not allowing them in combat roles has been a persistent one.
Glance at the Indian Defence History with regard to Women:
In 1888, the Indian Military Nursing Service was established, which marked a significant step in the development of women's roles in the Indian Armed Forces. During World War I, nurses from the Indian Army served in various capacities. The Women's Auxiliary Corps was also established to allow women to take on non-combatant roles such as administrative and communications. One of the members of the corps was Noor Inayat, who served as a spy during the Second World War. She was able to earn a reputation for her service. Women were only allowed to serve in non-combat roles in the British Indian Army until Bose established the Azad Hind Fauj.
In 1950, the Army Act made it illegal for women to receive regular commissions. On November 1, 1958, the Medical Corps of the Indian Army became the first military organization to give female soldiers regular commissions. Women were also allowed to serve on short-service commission throughout the 80s to 90s. By 2020, women are not allowed to serve as combat troops in Special Forces such as the British Parachute Regiment. They can still join other non-combatant wings such as the signal corps and engineers.
Also, opposing arguments were made regarding including women in combat roles or in PC positions within the Indian Armed Force:
Society in India is patriarchal, which makes it hard for women to participate in active combat roles.
It has been believed that men are better at fighting than women due to their physical prowess and aggression.
Although women have been accepted into auxiliary services in the Indian Armed Forces, the issue of including or not allowing them in combat roles has been a persistent one. In February, the Supreme Court ruled that officers from the short-service commission can be granted permanent positions in the Indian Armed Force. Currently, officers in the Indian Armed Forces are only allowed to serve for 14 years. While a PC can serve until they retire, three options will be available for the SSC after 10 years, i.e., Elect for a Permanent Commission, Resign from service and Opt for resignation.
The Supreme Court's ruling allowed women to serve in the Indian Armed Forces as PC officers. This was regarded as a significant step in the advancement of women's roles within the military. Women are only allowed to participate in combat roles within the Indian Army and certain specialist brigades. Non-combatant positions are still available for women.
The percentage of women in Armed Forces is as under:
Army
Officers (Excluding AMC/ADC)
3.97%
Officers (AMC/ADC)
21.25 %
MNS Officers
100%
JCO/OR
0.01%
Navy
Officers
About 6%
Air Force
Officers (excluding Medical & Dental Branch)
13.69%
Source: MoD
There are no vacancies for women in the Indian Army. The posts in the Indian Air Force and Indian Navy are gender neutral. There have been various steps taken by the government to increase the number of women in the defence sector. According to the above table, women officers of the Army Medical Corps and Army Dental Corps make up about 21.25% of the officers in the Indian Army. Participation of women makes up about 0.01 % of the total Junior Commissioned Officers (JCOs) and ORs. Similarly, women represent 6% of the total officers in the Indian Navy and 13.69% in the Air Force, excluding the officers in the Medical and Dental branch.
Army
The Indian Army's combat employment philosophy for women is continuously reviewed. Currently, women are being commissioned into various streams in the Indian Army. These include the Corps of Engineers, the Corps of Signals, the Army Air Defence, the Army Service Corps, the Army Ordnance Corps, the Army Aviation Corps, the Intelligence Corps, the Judge Advocate General's Branch, and the Army Education Corps. As for military nurses and doctors, these are women only positions. Various initiatives are being taken to improve the recruitment and training of women in the Indian Army. These include the establishment of a permanent commission for women officers and the recruitment of women cadets in the NDA.
Navy
In 1991, the Indian Navy started to recruit women as officers. Over the years, various branches of the organization have been opened for women, including through NDA. Women sailors are also being recruited through the Agnipath Scheme for the first time. About 20% of the total vacancies in the Navy are for women.
Air force
The recruitment of women in the Indian Air Force is conducted in a gender-neutral manner. All the branches of the organization are covered by women officers. There are also regular publicity drives and print and electronic media campaigns about opportunities for women in the service. An opening for women has been provided through the National Commission for Women's Special entry for flying SSC. In 2015, the Indian Air Force started implementing a permanent scheme for inducting women officers into all combat roles. This approach is gender neutral and allows women to join the organization without any restrictions.
Conclusion
In 1992, the Indian Army started recruiting women. They were then commissioned for five years in various streams, such as engineering, intelligence, and education. Women are expected to participate and share information and power with others as they have been taught this since their childhood. They are also ruthless when the situation requires them. It's natural for women to enhance their self-worth and get the most out of their colleagues. Unfortunately, the armed forces are still reluctant to allow women to join the ranks. Their role in the combat domain should be more broad- based. By breaking the gender barrier, India will join a select few countries worldwide. Women have previously served in various roles in the military, including in the technical and administrative fields. They finally got a chance to take on combat roles in the Military Police after the Supreme Court ruled that women can serve in command positions. The debate regarding women's participation in combat roles in the Armed Forces has been going on for a long time now. It has taken a long time for the organization to come to a point where it accepts women's participation in such roles. Unfortunately, in 2021, some retired generals are still maintaining that women should remain the weaker sex in the force. These generals use stereotypes to justify their position, and they point out the various facts about men's physical attributes, such as their size and pulse rate. They also claim that women are incapable of shouting much louder and have a lower level of natural strength. If the military were to look into the qualities that a good soldier requires, it would be able to determine if women are equally capable of performing at the same level. Already, women have established a niche within the field of supporting services. Before making a decision regarding whether or not female soldiers should be allowed to enter the Army, two factors should be considered. One is the institution's nature, and the other is the nature of combat. If women are equal in terms of their job performance in the Army, then they should be allowed to participate in combat roles. This is because, on many occasions, they have been able to perform at the same level as their male counterparts. Critics of the exclusion argue that modern warfare is more technological and doesn't require the physical strength of older combat soldiers. In 1992, India started recruiting women into various non-medical positions in its armed forces. The government then took the first step towards allowing women to join the combat roles. In addition, the Air Force was allowed to recruit female pilots. During the time of the former, women were regarded as nurturers and followers, while men were leaders. Things have changed, and the role of women in the Army still remains controversial. This issue is also relevant to society at large. It's widely believed that militaries don't create employment. They have nothing to do when it comes to gender equality. One of the most important factors that the country can consider when it comes to addressing its issues is the empowerment of women in governance. Gender discrimination within the Armed Forces is a persistent issue that the country, which aspires to be a rising power, should address. Women should be treated equally in every aspect of their employment. There should also be regular attention paid to the administrative and institutional policies related to maternity leave and transfers. India's attitude towards women has to be revamped in order to boost its economic growth and improve its image in the international community. Doing so will also help in promoting women's empowerment. Besides being able to perform their duties as interpreters, they should also be able to communicate with other nations through their foreign language skills. This is because the country's military is looking for people who can understand the language of other nations. Throughout history, India has produced numerous prominent women leaders and freedom fighters. It's time for the Armed Forces to follow in their footsteps and create a feminist culture. Following the Supreme Court's decision to allow women to serve longer tenures and receive promotions, the country's armed forces will now be able to provide them with the same benefits and opportunities as their male counterparts. A positive change in the society is needed to promote gender equality, as well as to keep the country's national security in mind. Doing so will help India become a better place.