Why financial institutions are banking on sustainability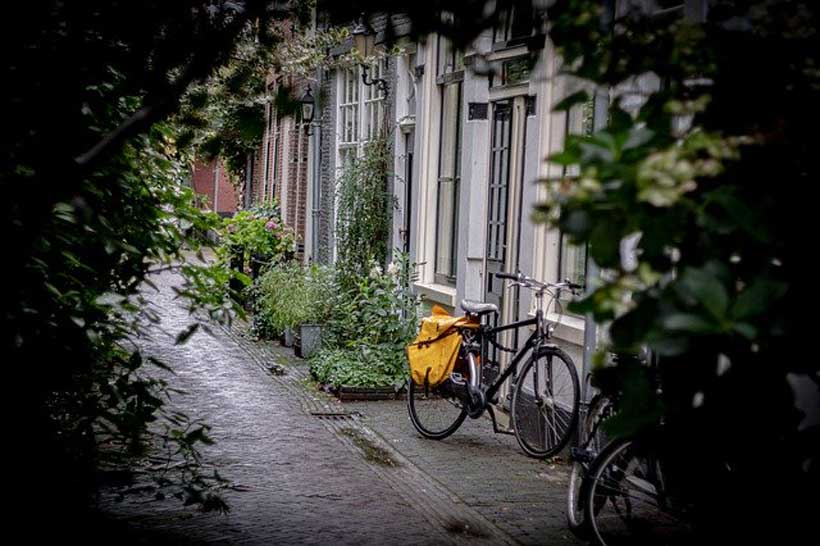 Eric Usher's day planner is filled with meetings with the heads of some of the world's biggest banks. And while he has years of experience working with the financial industry, his mission isn't profit. It is to support and challenge banks and other financial institutions to lay the foundation for a more sustainable future.
Usher is the head of the United Nations Environment Programme Finance Initiative (UNEP FI), a partnership between UNEP, banks, insurers and investment companies that has established among the most important sustainability frameworks for the sector. Its aim is to align private money with the UN Sustainable Development Goals that aim to shift our economy to clean energy, eliminate hunger, foster gender equality and achieve more than a dozen other social and environmental targets.
In his role, Usher has worked with financial institutions to put sustainability at the heart of their business strategy.
"If we want to meet global sustainability challenges, we absolutely need the support of the private sector," said Usher recently. "There just isn't enough public money out there, especially in the wake of COVID-19, to finance the massive structural changes our societies desperately need."
The Organization for Economic Cooperation and Development estimates it will cost $6.9 trillion annually through 2030 to finance the sustainable development goals.
Usher's comments came just ahead of the United Nations Climate Change Conference of Parties, known as COP26. The gathering came with the planet slipping dangerously behind the goals of 2015's landmark Paris Agreement and already experiencing the effects of a changing climate. Progress towards the other Sustainable Development Goals has also been uneven.
Origins of a movement
UNEP FI was born out of a group of six banks that met on the sidelines of 1992's Rio Earth Summit, considered by many as one of the most important environmental gatherings of the last three decades.
Nearly 30 years later, more than 450 financial institutions are members of what is the UN's largest partnership with the finance industry.
In the past year alone, member banks have given 113 million vulnerable customers access to financial services and advised over 15,000 companies on their climate strategies.
Not only is that work helping people and the planet, it's also securing the future of financial stability. The burgeoning green economy is creating a host of new investment and lending opportunities. Institutional investors and retail banking customers are increasingly demanding that financial institutions uphold environmental standards. And, perhaps most importantly, a growing number of financial institutions have realized that financing fossil fuels, and other projects that harm the environment, is bad for their long-term future.
"I truly believe that the next 30 years of our economy and our society, can't be like the last 30 years," said Guy Cormier, CEO of Desjardins Group, one of Canada's largest financial services companies. "The activities of a financial institution can make a real difference in the lives of the people and also in the environment."
Becoming more environmentally sustainable requires banks, insurers and investors to redesign their business models, says Usher.
"Traditional risk (in the financial sector) looks at what failed in the past," said Usher, "With climate change that doesn't work. Now it's about forecasting the future, which isn't easy and therefore is an area that we work with our members to develop the norms and standards needed to respond."
The latest Intergovernmental Panel on Climate Change , released in September, finds that nearly every corner of the world has been touched by climate change. UNEP's Emissions Gap Report 2021 found that, even with new national climate pledges and mitigation measures, the world is still on track for a global temperature rise of 2.7°C by the end of the century, which could lead to catastrophic climate impacts. To keep global warming below 1.5°C this century, the aspirational goal of the Paris Agreement, countries would need to halve annual greenhouse gas emissions in the next eight years.
With this as a backdrop, Usher says the work of the UNEP FI has never been so important.
"There really is no time to waste," said Usher. "The current decade is critical to determining the future of our species and our planet."
Guiding principles
To shepherd the financial industry towards sustainability, UNEP FI has unveiled a series of guiding frameworks including:
These industry frameworks have attracted widespread support among financial institutions. Some 80 per cent of the investment industry has committed to the Principles for Responsible Investment while 260 banks, representing $70 trillion in assets, have signed onto the Principles for Responsible Banking.
The Principles [for Responsible Banking] are very much hinged on the Paris Agreement as well as the Sustainable Development Goals," said Siobhan Toohill, Group Head of Sustainability, Westpac. "It's clear that climate change is a really significant factor that banks need to address… and there are areas of impacts that we need to give closer attention to, such as biodiversity."
A progress report, released in October, highlights the accomplishments of the responsible banking principles initiative. Among other things, it found that signatories have mobilized at least $2.3 trillion in sustainable financing. What's more, 94 per cent of banks identify sustainability as a strategic priority.
The industry frameworks developed by UNEP FI help financial institutions embed sustainability into all aspects of their business. But with more than US$100 trillion required to transition the global economy to net-zero emissions by 2050 – and US$32 trillion of that over the next decade – there is an urgent need to focus financing on helping to achieve that goal.
Three UNEP FI-convened groups are working with more than 170 investors, banks and insurers to develop the tools and science-based guidance to use with their customers and the companies they invest in to decarbonize their businesses. The financial institutions are setting targets every few years and making their progress public via annual reporting to ensure that their work can be measured and scrutinized, and that they keep their commitments on track.
The large number of financial institutions involved and the near-term action that has been committed to, have left Usher optimistic about the future.
"There's no question we have a lot of work to do to make our societies more sustainable," he said. "But in the private sector, the desire for real change is growing and that makes me hopeful."
How to Deal with Exam Stress and Anxiety
The exam is breathing down your neck, saying: "Hi, it's me, and you'd better be afraid of me!" You should definitely not be so! We are going to tell you what methods to use to overcome the stress and anxiety caused by the exam.
I draw your attention to the fact that this guide is dedicated to those who have at least learned something, on the one hand, and to those who, let's say, have too much motivation, that is, who is waiting for the highest result.
Unfortunately, not only exams bring much stress. For example, homework can do it as well. Don't worry – if you need to write an essay, you can get help online at EssayShark or check other similar websites here https://www.collegebasics.com/blog/online-assignment-services/. In this way, you can relax and get rid of stress.
Notes: a successful exam is not always about the one who has studied more and knows better.
Why? An exam is a test for self-control. It means that one who knows how to control himself or herself, to mobilize energy in the specific implementation of the desired action, wins, and passes the exam better than someone who is completely covered with anxiety, whose anxiety exceeds his or her ability to control himself or herself. Self-control in such situations, like any skill, can be trained.
So, let's move on to ways to bring the anxiety to the level of "I can handle it." On a piece of paper, write a list of your exam fears. What are you specifically afraid of? Why are you afraid of the exam? What happens if you do not pass the exam as well as you expect? I urge you to do this precisely in writing: the brain will do the work much more efficiently, trying to find a written wording, which will bring more clarity, it will be easier to deal with this in the future.
Opposite each fear, you need to write options for what you will do if this most undesirable result happens
That is, you remove an increased level of anxiety. The bottom line is that there are no hopeless situations, but we absolutely ignore it. It is important to think up reasonable options for yourself "what then?" so that irrational thoughts do not knock you out of an adequate state.
Possible fears
1."I'm afraid that I won't get the right amount of scores and won't enroll in the institution I want." Even if you don't get the required number of scores, you still have an alternative – to enroll at another university, to another faculty — there are lots of options. What if you like the institution you could enroll? Such a list of real actions to correct the situation of the not quite expected final of the exam will help you prepare yourself for a lower result, accept it and calmly outline the ways and tasks for the future, and what to do. Such a technique will naturally lower anxiety to an acceptable level with which one can already achieve only one of his or her many heights in life.

2."I'm afraid of discontent or disappointment from my parents." Honestly, you can talk to them both before and after the exam. The conversation before: say that you need their support and not condemnation, that you are afraid to upset them. The conversation after: show them that the exam has not broken you and that you will go further and try to achieve your goals. Parents love you, their chagrin and disappointment are caused mainly by concern for you and the desire that everything worked out in your life. All normal people, including your parents, had their failures and mistakes, and they coped. You can cope; for this, you only need to help your parents continue to believe in you: do not relax, but continue to learn and work on yourself.

3."I'm afraid that I can't stand the tension, there will be a panic, and I will fail at the exam." Remember that you already have certain personal victories, successes, and good results. Recall in memory all your successful experience and rely on it as if you already did it, and not someone else! You were the one to do it! This is called self-support.


What to do if a strong attack of anxiety begins and you start to feel that the exam turns into a nightmare and horror?
The easiest and most affordable option is to breathe deeply using your stomach: imagine that a balloon is inflating and deflating in your stomach. Inflate it through the nose on the count of one-two-three and blow it through the mouth, combine lips with a tubule, on the count of one-two-three-four. Do this four to six times. This will help calm the heart rate, increasing with panic.

Our emotions are always somehow reflected in the body: facial expressions, posture, movements change. For example, our faces blush because of embarrassment, and we stop breathing. Try to reverse the maneuver: with willpower during a panic, start smiling. The reverse mechanism will work: with a smile, joy begins to appear, something funny is remembered, the anxiety will not be able to resist and will begin to recede.

Do not try to purposefully suppress anxiety, trying to persuade yourself to calm down. Remember that any emotion has a beginning and an end, and we must clearly understand that this is our emotional life. Any emotion passes, fear, and anxiety will also pass – this is how the human body works.


An important point – do not be afraid to spend three to five minutes on one or more of these tricks during the exam. This is better than to be scared or panic, even more provoking within yourself the anxiety and horror of failure.
Your brand needs to be on Twitter, here is why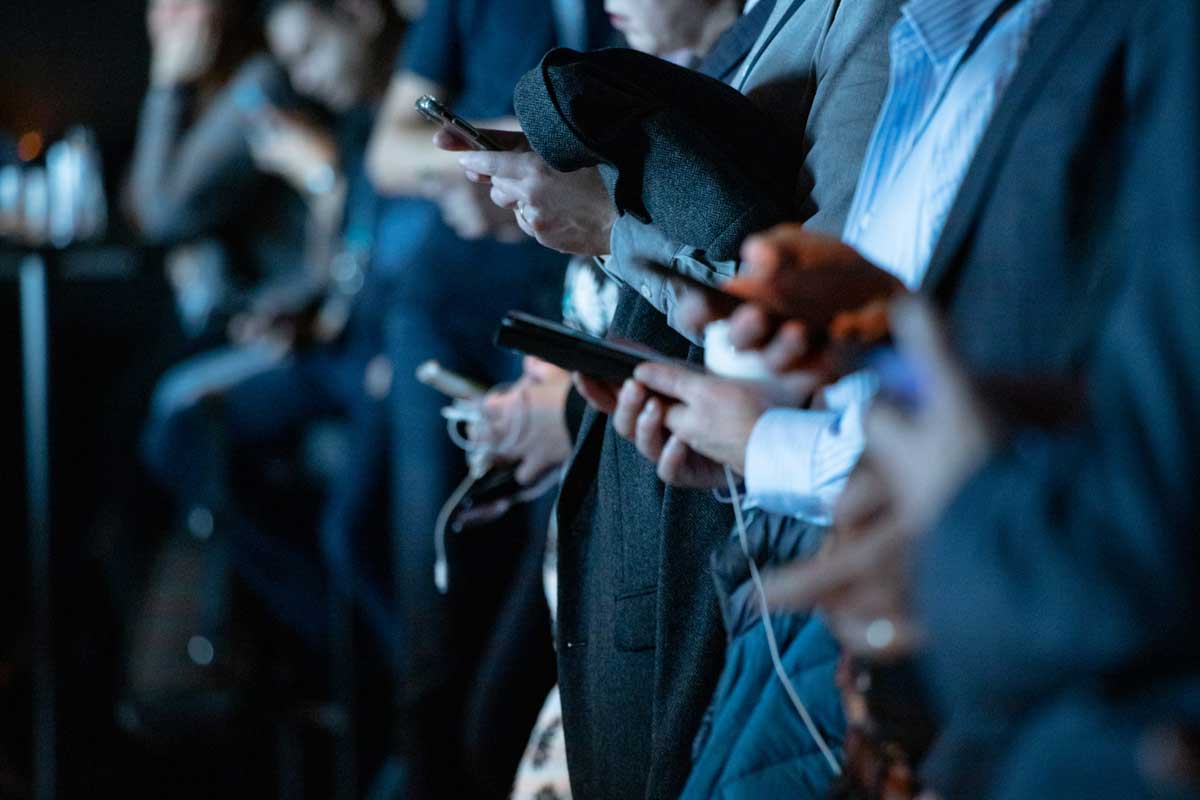 Most of us are familiar with doing business physically through stores, but with the introduction of the internet, there are new ways that businesses can showcase and sell their products or services. One of the most used avenues for that is social media which comes with many alternatives depending on the target market you are looking for. While some cater to specific age groups, others cater to multiple age groups. There's a platform for everyone and more are still coming onto the scene.
Some popular social media platforms include Facebook, Instagram, TikTok, and Twitter. Our focus is on Twitter which is a text-based platform that allows sharing of information in real-time. Many brands are leveraging the power of Twitter to increase their brand awareness that potentially could result in sales. This can only happen by drawing in more followers either by yourself or using growth services. It is very easy to buy real Twitter followers via a growth service like Twesocial, and the choice is dependent on your budget and capacity. Some of the reasons why Twitter should be on your social media platform list will be shared in this article.
Talk to Consumers
Twitter is an interactive platform. Besides sharing content about your brand, you get to interact through their different engagement features such as retweets, likes, and comments. This creates a voice behind your brand that allows users to connect. Users want to associate with brands that sound human which means they speak and respond to their queries. Due to its real-time sharing features, you also get to share as much as you can with users that helps them get to know what your brand is all about and what value it can add to them. Being communicative on Twitter will also help you build trusting relationships with your audience and create a devoted community faster. To make this process even more efficient and less time-consuming, you can also buy Twitter followers for your brand account and create your own fanbase with ease.
Drive Traffic
There are options in your profile to add different things including a bio, profile picture, and link to your website. If your bio is attractive, customers may be drawn to investigate more through your website which you should include in the profile. This means it will drive traffic toward your site. Additionally, you may add a link in responses to questions asked by users on Twitter that can direct them to sections of your site that answer their questions. This gives your website more visibility and allows users to get much more information than they may be able to find on your Twitter page.
Research Your Sector
Fortunately, Twitter has so many other businesses that may be in your niche. To understand how your niche works, you may consider doing research through Twitter on the competition to help you understand the ins and outs and guide you on what works best both on and off social media. You do not have to learn it all on your own if you can leverage social media. You can learn some marketing tactics like hosting promotions, events, using hashtags, and using videos in your tweets to boost engagement. There is a lot of benefit to using Twitter to research the best ways to market your business and stand out from the competition.
Convenience
You do not need to carry a whole marketing team with you to tweet. Since Twitter is available on mobile devices, you can take it anywhere you go including your trips, and still be able to post and engage with your customers at any time. This means you can respond to customer queries anytime and anywhere. This makes a brand more available to customers which can help it stand out in a time where people want immediate responses to their queries. Additionally, it is also free to join Twitter which makes it very affordable for any business especially those starting.
Conclusion
Twitter is a great platform once you learn how you can use it best to create awareness about your brand. It offers many features that if used right, can push your business to the next level. Since information is regularly changing on the platform, you can constantly update posts to get more engagement depending on your niche. The value you get includes convenience, a research resource, increasing website traffic, and engaging consumers.
If you want an affordable means to get the word out and interact with customers regularly, you should consider Twitter and all its features. Used correctly, the sky's the limit for your business.
How Twitter can help your business
Twitter is easily one of the leading online platforms which encourages networking on a global scale. The number of users, more than 300 million, is staggering and this is not through sheer luck on their part. The virtual destination provides many advantages including a delectable smorgasbord of ideas for your business. Avoid it at your peril. Here, you can in very little time, easily and cost-effectively develop your brand, its awareness, relationships with customers, past, present, and future, especially if you decide to buy real Twitter followers. A tweet is a post, Twitter style. It will include content, copy and visuals are possible, which captivate your followers. Playstation, Starbucks, and Chanel are among the most popular brands, with a combined following of 42 million people. Brainstorm these ideas as relates to your business and upon implementation, you'll enjoy their effects.

1. Brand Story
The story about your multi-faceted business should be diligently threaded across your content calendar. Whether your business is complex in its offering or not, your tweets must be diverse in their topic. Impress with accolades received, ooze humility sincerely with a question about a product color you're grappling with, showcase team member achievements, or the fun on offer at the trade expo you're attending. Your followers will be converted to loyal and long-term customers if you bear all, professionally. Because Twitter is such a good place to build a dedicated community, you should use it for your own good. The best way to ensure stable community growth is to buy Twitter followers for your account and see the immediate results for your business.

2. Generate Traffic
Social media content calendars often include a call to action, usefully encouraging a specific activity and how and where to do so, which very often will direct the individual to your website, blog, or perhaps an insightful video. Twitter generates traffic to your other important locales, which is one or more steps closer to a purchasing decision. This is what you want and lots of it!

3. Tweet from Anywhere
If your launch strategy includes activity on Twitter next Wednesday, while you'll be basking in the sun on a beach in the Mediterranean, finally enjoying a long overdue vacation, execute it from your lounger, on your mobile device. You don't need your larger devices to navigate Twitter and enjoy success. The ease with which you can communicate with followers easily categorizes this platform as one of enormous convenience.

4. Massive Reach
You have never had this number of people quite literally at your fingertips. Be crystal clear about who your target audience is. That your offering has a 250km radius limitation, is crucial information. If you have a limited quantity of an item, your content must reference this. You do not want to disappoint someone continents away, who thinks that what you offer is theirs for the taking when that is not the case. You have an opportunity for massive reach. Plan well and your bottom line will impress all stakeholders.
5. Research Competitors
Know what your competitors are doing. Follow their Twitter profiles and make note of what type of content tends to elicit the greatest level of engagement, good or bad. Follow some of their more active followers, which may lead you to more like-minded prospects. Keep a close eye on their influencer activity. All this research will provide a useful understanding and may inform some of your future choices. However, Twitter has over 350 million monthly users, so avoid focusing your efforts on trying to out-perform them. Focus instead on doing what you do, to a level of excellence and soon enough, your competitors will be following your lead.
Twitter must be included in your comprehensive marketing campaign. Its statistics are indicative of an organization that understands very well what it can do for you and it supports your success, with continual enhancements, all of which will continue to generate traffic, conveniently.