Why financial institutions are banking on sustainability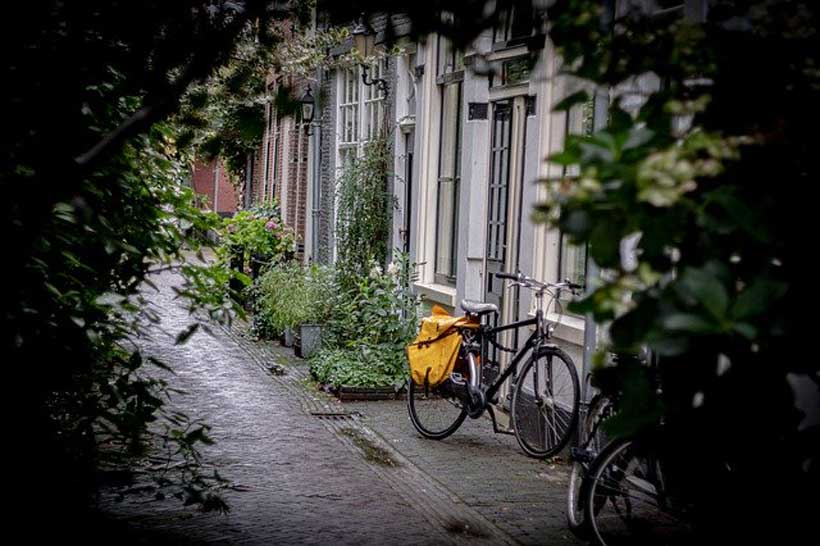 Eric Usher's day planner is filled with meetings with the heads of some of the world's biggest banks. And while he has years of experience working with the financial industry, his mission isn't profit. It is to support and challenge banks and other financial institutions to lay the foundation for a more sustainable future.
Usher is the head of the United Nations Environment Programme Finance Initiative (UNEP FI), a partnership between UNEP, banks, insurers and investment companies that has established among the most important sustainability frameworks for the sector. Its aim is to align private money with the UN Sustainable Development Goals that aim to shift our economy to clean energy, eliminate hunger, foster gender equality and achieve more than a dozen other social and environmental targets.
In his role, Usher has worked with financial institutions to put sustainability at the heart of their business strategy.
"If we want to meet global sustainability challenges, we absolutely need the support of the private sector," said Usher recently. "There just isn't enough public money out there, especially in the wake of COVID-19, to finance the massive structural changes our societies desperately need."
The Organization for Economic Cooperation and Development estimates it will cost $6.9 trillion annually through 2030 to finance the sustainable development goals.
Usher's comments came just ahead of the United Nations Climate Change Conference of Parties, known as COP26. The gathering came with the planet slipping dangerously behind the goals of 2015's landmark Paris Agreement and already experiencing the effects of a changing climate. Progress towards the other Sustainable Development Goals has also been uneven.
Origins of a movement
UNEP FI was born out of a group of six banks that met on the sidelines of 1992's Rio Earth Summit, considered by many as one of the most important environmental gatherings of the last three decades.
Nearly 30 years later, more than 450 financial institutions are members of what is the UN's largest partnership with the finance industry.
In the past year alone, member banks have given 113 million vulnerable customers access to financial services and advised over 15,000 companies on their climate strategies.
Not only is that work helping people and the planet, it's also securing the future of financial stability. The burgeoning green economy is creating a host of new investment and lending opportunities. Institutional investors and retail banking customers are increasingly demanding that financial institutions uphold environmental standards. And, perhaps most importantly, a growing number of financial institutions have realized that financing fossil fuels, and other projects that harm the environment, is bad for their long-term future.
"I truly believe that the next 30 years of our economy and our society, can't be like the last 30 years," said Guy Cormier, CEO of Desjardins Group, one of Canada's largest financial services companies. "The activities of a financial institution can make a real difference in the lives of the people and also in the environment."
Becoming more environmentally sustainable requires banks, insurers and investors to redesign their business models, says Usher.
"Traditional risk (in the financial sector) looks at what failed in the past," said Usher, "With climate change that doesn't work. Now it's about forecasting the future, which isn't easy and therefore is an area that we work with our members to develop the norms and standards needed to respond."
The latest Intergovernmental Panel on Climate Change , released in September, finds that nearly every corner of the world has been touched by climate change. UNEP's Emissions Gap Report 2021 found that, even with new national climate pledges and mitigation measures, the world is still on track for a global temperature rise of 2.7°C by the end of the century, which could lead to catastrophic climate impacts. To keep global warming below 1.5°C this century, the aspirational goal of the Paris Agreement, countries would need to halve annual greenhouse gas emissions in the next eight years.
With this as a backdrop, Usher says the work of the UNEP FI has never been so important.
"There really is no time to waste," said Usher. "The current decade is critical to determining the future of our species and our planet."
Guiding principles
To shepherd the financial industry towards sustainability, UNEP FI has unveiled a series of guiding frameworks including:
These industry frameworks have attracted widespread support among financial institutions. Some 80 per cent of the investment industry has committed to the Principles for Responsible Investment while 260 banks, representing $70 trillion in assets, have signed onto the Principles for Responsible Banking.
The Principles [for Responsible Banking] are very much hinged on the Paris Agreement as well as the Sustainable Development Goals," said Siobhan Toohill, Group Head of Sustainability, Westpac. "It's clear that climate change is a really significant factor that banks need to address… and there are areas of impacts that we need to give closer attention to, such as biodiversity."
A progress report, released in October, highlights the accomplishments of the responsible banking principles initiative. Among other things, it found that signatories have mobilized at least $2.3 trillion in sustainable financing. What's more, 94 per cent of banks identify sustainability as a strategic priority.
The industry frameworks developed by UNEP FI help financial institutions embed sustainability into all aspects of their business. But with more than US$100 trillion required to transition the global economy to net-zero emissions by 2050 – and US$32 trillion of that over the next decade – there is an urgent need to focus financing on helping to achieve that goal.
Three UNEP FI-convened groups are working with more than 170 investors, banks and insurers to develop the tools and science-based guidance to use with their customers and the companies they invest in to decarbonize their businesses. The financial institutions are setting targets every few years and making their progress public via annual reporting to ensure that their work can be measured and scrutinized, and that they keep their commitments on track.
The large number of financial institutions involved and the near-term action that has been committed to, have left Usher optimistic about the future.
"There's no question we have a lot of work to do to make our societies more sustainable," he said. "But in the private sector, the desire for real change is growing and that makes me hopeful."
Afghanistan: 500,000 jobs lost since Taliban takeover
More than half a million people have lost or been pushed out of their jobs in Afghanistan since the Taliban takeover, the UN International Labour Organization (ILO) said on Wednesday.
In a warning that the economy has been "paralyzed" since the de facto authorities took control last August, ILO said that there have been huge losses in jobs and working hours.
Women have been hit especially hard.
By the middle of this year, it's expected that job losses will increase to nearly 700,000 – with direst predictions topping 900,000 – as a result of the crisis in Afghanistan and "restrictions on women's participation in the workplace".
Gender gap
Women's employment levels are already extremely low by global standards, but ILO said that they are estimated to have decreased by 16 per cent in the third quarter of 2021, and they could fall by between 21 per cent and 28 per cent by mid-2022.
"The situation in Afghanistan is critical and immediate support for stabilization and recovery is required," said Ramin Behzad, Senior Coordinator of the International Labour Organization (ILO) for Afghanistan. "While the priority is to meet immediate humanitarian needs, lasting and inclusive recovery will depend on people and communities having access to decent employment, livelihoods and basic services."
Hundreds of thousands of job losses have been seen in several key sectors which have been "devastated" since the takeover, ILO said.
These include agriculture and the civil service, where workers have either been let go or left unpaid. In construction, the sector's 538,000 workers – of which 99 per cent are men – have suffered too, as major infrastructure projects have stalled.
Forces sapped
The Taliban takeover has also led to "hundreds of thousands" of Afghan security force members losing their job, said ILO, noting that teachers and health workers have been deeply impacted by the lack of cash in the economy, amid falling international donor support.
As the crisis continues to unfold, ILO explained that the Taliban capture of Kabul on 15 August, threatened hard-fought development gains achieved over the past two decades.
Domestic markets have been "widely disrupted", the UN agency said, while productive economic activity has dropped, which has in turn driven up production costs.
At the same time, because Afghanistan's reported $9.5 billion in assets have been frozen, "foreign aid, trade and investment…have been severely impacted", ILO continued, pointing to cash shortages and restrictions on bank withdrawals, causing misery for businesses, workers and households.
Kids pay price
The lack of work also threatens to worsen child labour levels in Afghanistan, where only 40 per cent of children aged five to 17 years old attend school.
In absolute numbers, ILO noted that there are more than 770,000 boys and about 300,000 girls involved in child labour.
The problem is worst in rural areas – where 9.9 per cent, or 839,000 children – are much more likely to be in child labour compared to those in urban areas (2.9 per cent or 80,000).
To support the Afghan people this year, the UN's top priorities are to provide lifesaving assistance, sustain essential services and preserve social investments and community-level systems which are essential to meeting basic human needs.
In support of this strategy, the ILO has pledged to work with employers and trade unions to promote productive employment and decent work.
The organisation's focus is in four key areas: emergency employment services, employment-intensive investment, enterprise promotion and skills development, while respecting labour rights, gender equality, social dialogue, social protection,elimination of child labour and disability inclusion.
Construction PPE: What and when to use
Personal protective equipment is essential for construction sites. Every workplace has hazards – from offices to classrooms. However, a construction site has far more hazards than most, and extra caution must be applied. PPE can help keep everyone safe and secure, even when close to a hazard factor. Your employer should provide high-quality PPE to everyone on site. When selecting equipment, use a construction PPE supplier that is CE marked.
How to use PPE
Personal protective equipment is designed to protect you from potential hazards. For example, face masks and eye goggles are worn around toxic chemicals or contaminated air. PPE must fit correctly to be as efficient and safe as possible. A loose-fitting face mask could allow dust particles to squeeze through the gaps. Or ill-fitting thermal trousers could get caught/snag on edges or trail along the ground and cause the worker to fall over. Your PPE needs to be in good condition as well – If there are holes, rips and signs of wear on your PPE, it should be immediately replaced. It is your employer's responsibility to provide adequate PPE.
PPE is a last resort
PPE is not the only safety measure that needs to be taken. Your employer should reduce the risks on site where possible. For example, a hazardous area should be signposted, and every employee should be trained properly. Every employee should go through health and safety training alongside frequent refresher courses. All employees should be trained in using the machinery on site before they begin operating it. PPE cannot protect someone who does not know how to act safely on site.
What types of PPE are used on-site?
Protective gloves should be worn when handling heavy machinery and sharp tools. The gloves need to allow enough mobility and flexibility so the individual can continue to work. Gloves can also help you grip heavy items and protect you from cold winter conditions.
A tool lanyard is useful for when you are working at a height. The lanyard connects to your wrist so you can carry lightweight tools. For heavier tools, you can use a stronger tether point, like your waist.
High – visibility clothing should be mandatory when working, especially at night. Everyone should wear high visibility clothing on-site, so they are noticeable by moving vehicles. Depending on the weather, you could go for a vest or thick coat.
Stay safe and wear personal protective equipment on construction sites.
Croatia Has Potential to Become a Blue Economy Champion in the EU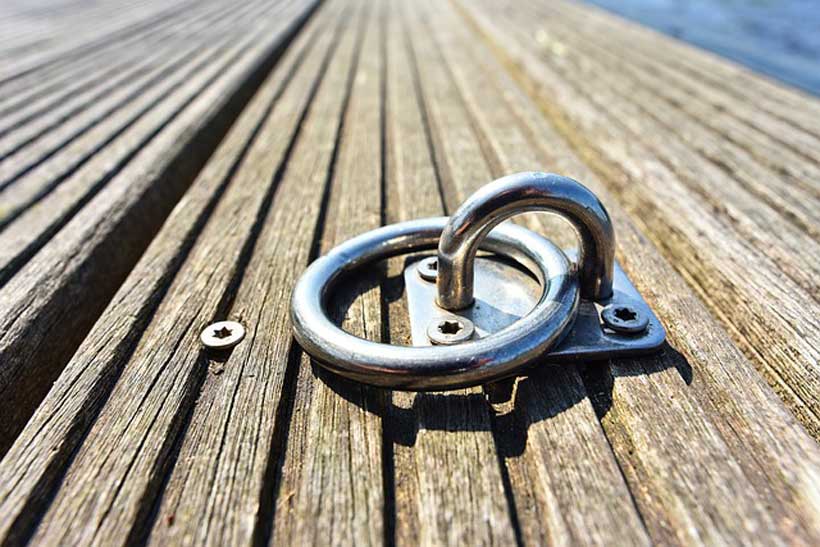 Croatia's coast and sea are key national assets that contribute significantly to the country's economy and give Croatia a competitive edge as an attractive tourism destination. The tourism sector alone contributed with 20 percent to Croatia's GDP. Yet, as a semi-enclosed sea, the Adriatic is becoming increasingly vulnerable to impacts from economic activities, including a rapidly growing environmental footprint from the tourism industry. Climate change is likely to further exacerbate these effects.
To help Croatia foster sustainable and green economic growth while addressing environmental and climate impacts and protect its coastal and marine natural capital, the Ministry of Economy and Sustainable Development of the Republic of Croatia and the World Bank, convened leading national and international development and environment experts and stakeholders in a virtual workshop – Investing in a Sustainable Blue Economy in Croatia. The event contributed to strengthening the national dialogue on the Blue Economy and provided an added focus for considering Croatia's coastal and marine natural capital in the country's Blue Economy and Green Growth Development Strategy, as well in its climate adaptation and mitigation responses.
"Aware of the environmental pressure that tourism, with its unquestionable benefits for the economy, put on on water and the sea as key components of the environment, we are grateful to the World Bank for encouraging the discussion on the importance of the blue economy for Croatia, the opportunities for funding of certain segments of the blue economy and possible further steps. To reduce this pressure, the Ministry of Economy and Sustainable Development is implementing a number of water supply and sanitation projects. So far, within the Competitiveness and Cohesion 2014-2020 Operational Programme, a total of 60 water supply and sanitation projects worth HRK 25.78 billion including VAT have been financed, of which eligible costs amount to HRK 20.5 billion, while EU funds amount to HRK 14.36 billion. A significant part of these funds relates to projects in the Adriatic part of Croatia, taking into account the sustainability of Croatian tourism," highlighted Elizabeta Kos Director, Ministry of Economy and Sustainable Development of Croatia, Directorate for Water Management and Sea Protection.
A Blue Economy model involves sustainable use of maritime resources for economic growth and improved livelihoods and jobs, while preserving the natural capital of the oceans, seas, and coasts. The Blue Economy model is at the forefront of the sustainability agenda globally and part of the European Green Deal (EGD), aimed at helping European Union members meet their economic needs while addressing their sustainability goals, including climate change adaptation.
"The World Bank is committed to supporting the Government of Croatia's efforts to protect the country's natural capital, address climate vulnerabilities, and reduce the energy intensity of the economy," said Jehan Arulpragasam, World Bank Country Manager for Croatia. Croatia has the potential to become a Blue Economy champion in the EU, where it has the highest relative contribution of the blue economy to the national gross value added and employment, and the World Bank stands ready to support Croatia with its global knowledge to achieve this goal."
To assess the challenges Croatia faces, a recent World Bank report on the cost of environmental degradation (CoED) in Croatia estimates economic and social costs of environmental degradation of Croatia's marine and coastal assets due to loss of ecosystem services, inadequate waste and wastewater management, marine litter, air pollution, and the environmental impacts of tourism. For example, the loss of ecosystem services, which provide vital services and are the foundation for economic growth, including for the tourism industry, is estimated at EUR 90 million annually. Marine litter causes additional costs to port operations estimated at EUR 20 million or more annually, while insufficient treatment of waste and water pollution from the tourism sector is estimated to cost EUR 55 million per year.
"Oceans, seas, and coasts offer great opportunities for sustainable and inclusive economic growth in fisheries, aquaculture, mariculture, coastal tourism, marine biotechnology, and renewable energy," noted Kseniya Lvovsky, Practice Manager, World Bank Environment, Natural Resources, and Blue Economy for Europe and Central Asia. "They also play a critical role in reducing greenhouse gas emissions by absorbing carbon from the atmosphere and in enhancing climate resilience of coastal areas. Sustainable management of marine and coastal resources requires collaboration across industries, public and private sectors, and nations."
The virtual workshop gathered key stakeholders from the Ministry of Economy and Sustainable Development, Ministry of Sea, Transport and Infrastructure, Ministry of Physical Planning, Construction And State Assets, Ministry of Agriculture, Ministry of Tourism and Sport and other government agencies, institutes, development partners, the private sector, civil society, and leading national and international development and environment experts.