Used Cars Values and Car Finance
Current Situation
The buoyant used car market has helped car manufacturer finance hubs post record profits over the summer, easing the pressure on the car industry, as production and sales are restricted by the global chip crisis.
Volkswagen's financial services arm almost trebled its pre-tax profit in the three months between July and September to €1.5bn. The finance industry as a whole has benefited from high used car demand, strong residual values (predicated future value of vehicles) and higher value loans from used cars having a higher than expected resale value.
Prices in the used car market particularly have significantly increased; as new car production fell, the demand is outweighing the supply, with many car dealerships reporting stocking issues. In some cases, used cars are being valued higher than their new car counterpart.
The Future
As the global chip crisis eases, the supply of vehicles will start to flow back into showrooms, which will mean used cars will steadily start to depreciate again like they would in 'normal' times.
Despite potential macro factors that could affect the market, such as raising fuel costs, inflation and potential interest increases, it doesn't look like the market will change anytime soon. Christmas is traditionally a quieter period for the sector, and used cars naturally fall in December before rising again in January. However, there is nothing to suggest that's going to be the case this year, and wider supply issues will affect large fleet and rental companies, as they are now turning to the used car market to plug the holes in their own inventory.
With PCP such a popular product, many consumers have reached the end of their agreement where many trade in their old car for a new one, but as such there is a significant waiting list, so it appears car makers want to prioritise retail sales first and much of 2022 will be making up ground on delivering cars to those customers whose agreements have lapsed.
Other industry's supply chains are heavily reliant on the new car market, which goes beyond the individual in the showroom, so once retail has caught up they will then service fleet companies, third-party schemes like Motability and rental companies. So, although the future can't be 100% predicted, it looks like used car prices will remain stable for much of 2022.
The Consumer
Do high prices mean the consumer will automatically lose out? Well not exactly – as mentioned previously, high residual values on PCP products will mean lower monthly payments. Another benefit at present is the fact that interest rates remain at a record all-time low of 0.1%; so if you are interested in a standard hire purchase (HP) agreement or even a bad credit car finance agreement, taking advantage of the low interest rates will make the payments cheaper and, even if the rates do increase, most HP contracts are based on a fixed rate of interest which means it won't go up or down during the length of the loan.
There are pros and cons to entering the used car market at present – the decision should be made by the individual, but it does seem like current conditionals could be around to stay for a while longer.
What can I do with an Economics degree?
A degree in economics will increase your employability in any industry. High-skilled graduates are in high demand worldwide. The wide range of problem-solving and analytical skills that students with economics degrees have made them a versatile and valuable asset to the economy industry makes it a very interesting field. This filed is really difficult in getting in degree and quite who has ever learned economics have thought "I need help to do my economics assignment" but it is worth spending 4+ years if you are really into it.
Here's a list of top economics jobs, including details about what you can expect and skills required.
Economist careers
A professional economist will research and analyze economic data, issues, and trends. You will need to complete a postgraduate degree in economics to be qualified to work as an economist. A professional economist will also need to be able produce economic forecasts and reports that can be presented to clients (individuals or financial institutions) and provide business advice.
Local and national government, private and public banks, insurance companies, think tanks, large multinational corporations, financial consultancies and accountancy firms are all possible employers. This role requires a solid understanding of current affairs and economic contexts.
Bank jobs in Economics
Economists are attracted to banking careers. These jobs offer great earning potential and high demand. A background in economics is highly valued for roles in financial management, financial planning and risk analysis. Bank careers focus on advising and providing services to a wide range of customers and clients, with a strong emphasis on meeting the financial needs of their clients.
Accountancy careers in economics
Further professional qualifications are required to become a qualified accountant. However, economics graduates can find many roles in accountancy. You can work in multiple industries and be an accountant. Your job focuses on the financial position of an individual, company, or organization. Accounting careers often involve recording, classifying and interpreting financial data.
Strong analytical skills and computer literacy are required for these careers. Accounting jobs are best suited for graduates in Economics who can easily make sense out of complex data sets.
Careers in economics and financial consultancy
Economists and economists are vital to the financial consulting industry and the business world. There are many opportunities for economics graduates to find employment in large and medium-sized companies that need to conduct economic research. A role as an economic researcher requires a thorough understanding of economic theories, models, analytical and problem solving skills, and mathematical ability. Similar roles would be filled by financial consultants working in the field of economics. However, they might work for multiple clients and produce reports as well as advising on business strategy. This role requires a high level of industry knowledge and understanding of corporate finances.
The public sector offers many opportunities for economic careers
Economists are highly valued in all aspects of public and private spending. The public sector often includes jobs in economics, including transport, commercial, waste and energy services. The recent global recession and tightening of economic regulation worldwide have led to an increase in the demand for economics students.
Careers in economics that involve data analysis and actuarial work
An actuary can be described as a business professional who advises on and evaluates the impact of financial uncertainty and risk. Accurate knowledge of both economics and business is used by actuaries to provide reports and develop strategies for reducing these risks. The majority of the entry-level roles in this field involve insurance and pensions. However, later you may be able move into areas such as banking, investments, or healthcare. Actuaries need to be proficient in mathematics and statistical compiling, as well as able communicate complex data to non-experts.
Careers and jobs in alternative economics
A background in economics can make it seem that almost anything is possible. Other common roles and careers in economics include stockbroker and insurer, business manager (retail merchandizer), retail merchandizer and pricing analyst, statistician and financial consultant, and salesperson.
If none of these interests you, what are you able to do with an economics degree? These are just a few of the options you might want to explore: international development and human resource management, journalism law, management, marketing research, politics, public relation, taxation and taxation. Or you can even start your own business as an entrepreneur!
How Smart Investing can be a Significant Strategy for Traders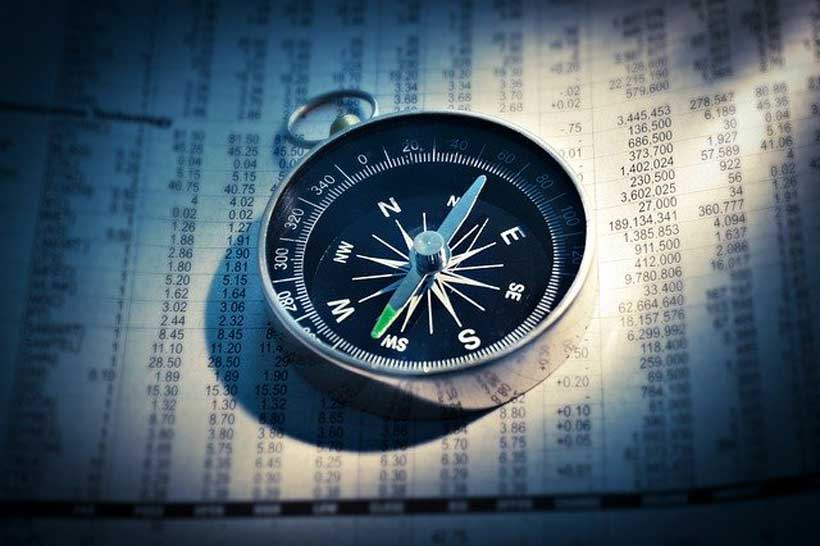 Despite being one of the biggest sources of passive income, the forex market is still unexplored by many. The main reason is the risk involved. Traders, especially those with little experience, fear losing money because its an unpredictable and uncertain industry. However, the truth is that with smart investing strategies, you can save yourself from losses.
Strategies have always been an essential part of forex trading. Beginners are also advised to go through reviews, strategies, and recommendations from experts. For those who are just getting started, here are some of the strategies that can help in trading and smart investing.
Understand About Trading Styles and Your Goals:
When you decide to set out on a trading journey, the very first thing is to get a clear goal in your mind about the methods you are going to use. Each trading style has a separate risk profile attached to it. Therefore, the right decision is essential to have a successful trading journey.
Maintaining a slow pace
The best key to a successful trading career is consistency. Indeed, all traders have lost money, but if you have a positive edge, you can be at the top in no time. The best way to gain success is to educate yourself and create a trading plan for the future. Sticking to the plan and working on it is what you need to focus on.
Exploring new trading plans
Yes, consistency is important but never be afraid to reevaluate your trading plan if things are not working. The more your experience grows, the better your needs might change. Your plan must reflect your goal. In case your financial situation changes, you need to work with a new plan.
Checking your emotions
Keeping your emotions under control is what you need to look forward to. Never let your emotions do the talking for you. Remember, 'revenge trading' rarely ends on a positive note. If you lose a trade, don't go all in and invest everything in it. Rather, try to stick to your initial plan and maintain the loss over time.
Knowing the market
The exact importance of educating yourself on the Forex market is essential. Try to understand every trend the trade has to follow and take time to study it all. You also need to know what exactly affects the capital before you risk it. This is a future investment that you are focusing on for positive revenue in returns.
Acknowledging your limits
The exact limit that you are willing to risk needs to be acknowledged before using it. The money invested in trade can never be returned after investment. This is why you need to set boundaries for yourself before actually using the capital. Never risk more capital than you can afford.
Knowing where to stop
Try to act upon the orders by maintaining a stop and limit-based order. The last thing you need to do is actually sit back and analyze the market every time. Trailing stops are very useful as it helps to specify the movement of the market in the future. In this case, if you place contingent orders, it will not limit your risks for loss.
Choosing the right trading partner
The right selection of the trading partner is as important as choosing the base capital. The right partner can help you create an influence over proper execution, pricing, and customer satisfaction. Take time to decide the partner and select it according to your need.
Bottom line
The above-detailed steps will help you to be a successful trader and help you towards success. But, remember, trading is an art, and the only way to ace it is by discipline and practice.
Global ICT Excellence Awards rated highly Moscow for the startups ecosystem development
The Government of Moscow won the second place among state structures in the International contest Global ICT Excellence Awards in the Startup Ecosystem nomination. The award is given to organizations that have implemented the most successful startup support projects. The Malaysian Digital Economy Corporation (MDEC) won the first place. The winners were announced at the 25th World Congress of Information Technologies WCIT.
The jury of the award highly appreciated the Moscow Government programs for technology entrepreneurship. In particular, the experts rated the activities of the Moscow Innovation Cluster (MIC) aimed at transforming startups into a full-scale innovative business.
The cluster has combined all the main elements of the urban ecosystem for innovators. With its help, they can find partners and investors, organize production, establish cooperation with large companies, industrial, educational and scientific organizations.
Within the MIC framework, 11 intersectoral clusters specializing in developments of artificial intelligence, medicines, motor sports and other fields have been created. More than 10 thousand specialists from different fields participate in these projects alone.
More than 30 thousand organizations from Moscow and 80 more regions of Russia have already joined the Moscow Innovation Cluster. The cluster is supervised by the Moscow Department of Entrepreneurship and Innovative Development, and the City Department of Information Technology is responsible for its digital capabilities.
The programs of the Moscow Innovation Agency were also highly appreciated by the jury. Among them is the Moscow Accelerator project for scaling innovative solutions in promising batches in partnership with leading corporations. In two years, 13 thematic tracks were organized, for participation in which more than 4.8 thousand applications were received. Another major project is a pilot innovation testing program intended for testing ready-made technological products in urban environment. More than 140 sites in 18 branches are available for piloting. At the moment, 110 tests have been completed, 41 more are in the process of testing.
The Global ICT Excellence Awards have been awarded for more than 20 years for the best innovative solutions in the private and public sector aimed at developing information and communication technologies and improving the quality of people's lives. Its founder is the World Information Technologies and Services Alliance (WITSA). The organization includes more than 80 countries.