Engaging Morocco: A Chess Game Spain Does Not Want to Lose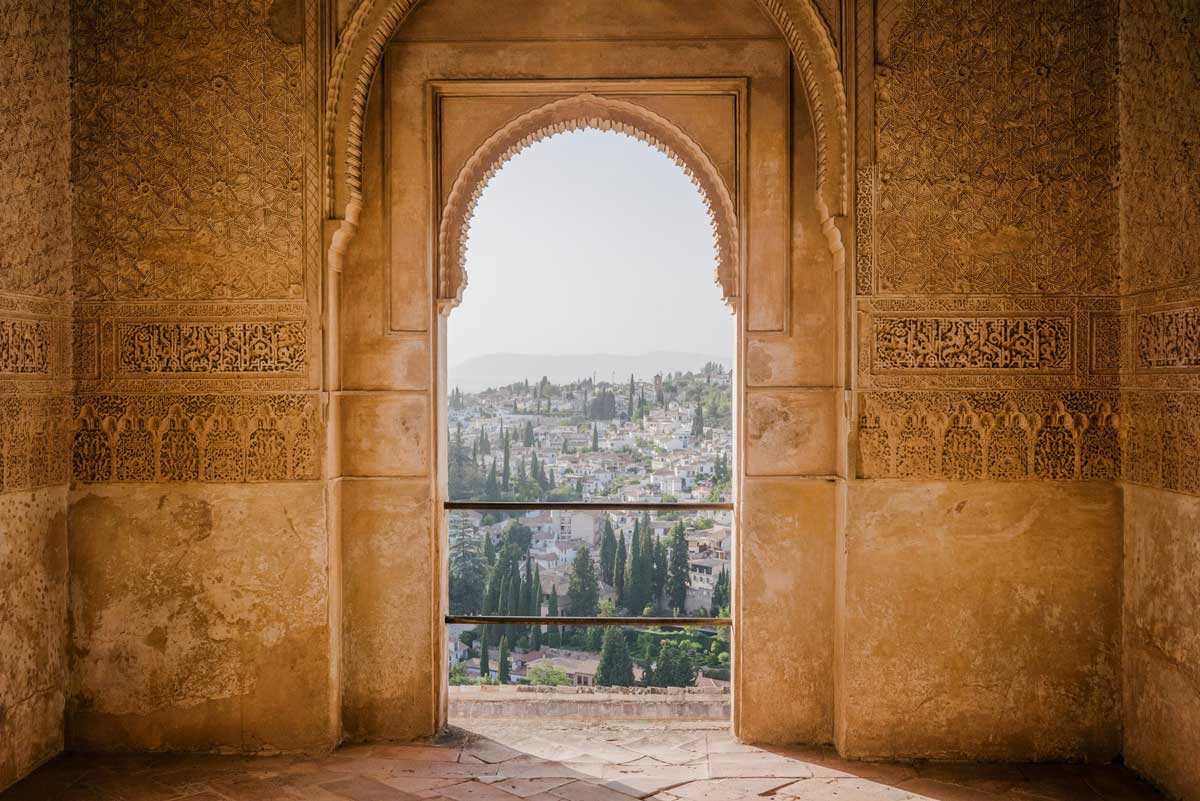 In a game of chess, each player knows the type of game they are playing and takes turns moving the pieces. In addition to the relative advantage of making an opening consistent with your objectives, you must anticipate your opponent's moves and plan accordingly.
Morocco moved pieces on May 17 and 18, 2021, when it let in 8,000 immigrants in the city of Ceuta, a Spanish territory in Africa and external border of the European Union. It did so without warning, neglecting its functions as border guardian and allowing the entry of a mass of migrants amounting to 9.5% of Ceuta's population.
This episode is of unprecedented character: it occurred in the context of a geopolitical change in the Maghreb, within an unparalleled worsening of Rabat-Madrid relations, and it was of an unmatched magnitude. The particularity of the event demands an assessment of the relations between both countries and of Spain's strategy towards Morocco. Does Madrid know that it is playing chess with Rabat? Is it capable of reading the moves of Morocco in advance? Does it have an effective strategy?
Background
This act takes place during a period of dramatic change in the Maghreb area. Namely, hostilities over Western Sahara broke out again in 2019. Further, Morocco's relations with Algiers have drastically deteriorated, while its relations with Europe have become more strained following the CJEU rulings in 2021 and conflicts with France and Berlin. Washington has increased its support for Morocco, recognizing its sovereignty over Western Sahara and providing arms supplies and military cooperation. In parallel, Rabat is making a pivot to Africa, strengthening ties with the Sahel and extending its diplomatic contacts with Nigeria, Senegal and other West African countries. These changes enhance the importance of Morocco's movements and highlight the relevance of its interactions with its only European neighbor: Spain.
Relations between Spain and Morocco have always been conflictive and prosperous in equal parts. In addition to the positive aspects of trade relations, economic complementarity and cooperation in the fight against terrorism, there are also problematic aspects: territorial claims over Spanish possessions in Africa, maritime delimitation issues and immigration. Morocco's rejection of the principle of Uti possidetis juris, seeking to change the borders inherited from colonialism, has brought conflict to its relations with its neighbors. With Spain, this is evident in events such as the Ifni War (Morocco-Spain), the Green March, the Perejil crisis and the events in Ceuta in May of this year.
In the media, relations between the kingdoms of Spain and Morocco are shaped by conflicts, such as the Perejil Crisis in 2002 and 2010-2011 without a Moroccan ambassador to Madrid. These confrontations, usually involving Spanish territories in Africa or issues of great public sensitivity such as migration or the Western Sahara, are short-lived and normally quickly resolved. As a result, relations between Madrid and Rabat are cyclical in nature and form part of Spanish domestic politics. This conditions that the high points in their relations never last long and that Spain's responses in discussing the Sahara, Ceuta and Melilla publicly are avoidant rather than assertive. Within this framework, the events in Ceuta 2021 can be understood as a new setback in the development of complex relations.
These conflicts contrast with Spain's deeply intertwined economic interaction with Morocco. Sectors such as automobiles, textiles and agriculture form part of the same value chain. Morocco is Spain's second largest non-EU partner while Spain has overtaken France as the main supplier to Morocco. This responds to the concept of the "cushion of interests" put forward by Spain in the 1990s. The core idea of this strategy is that increased economic interdependence will reduce political tensions. According to this theory, since Morocco's economy is more dependent on Spain than Spain is on Morocco, Rabat would be constrained in its political movements. However, given the frequency of conflicts between the two kingdoms, this liberal approach is of doubtful effectiveness.
The combination of frequent misunderstandings and growing economic interaction is not the only paradox to be noted in the relations of the two kingdoms. On the political level, the synchronization between the countries' royal houses (mainly between Juan Carlos I and Hassan II in the past but also between Mohamed VI and Felipe VI at present) stands in contrast to the six years without the annual high-level meetings required by the Treaty of Friendship between the two countries. Moreover, Prime Minister Sanchez has broken with the Spanish tradition of paying the first foreign trip to Morocco, in place since the 1980s.
In short, the problems between Madrid and Rabat are cyclical and greatly affect Spanish domestic politics. Neither the strength of the commercial interaction nor the closeness between their kings are enough to smooth relations between the two countries.
The axes of the relationship between Spain and Morocco
The complexity of the relationship between Spain and Morocco revolves around six axes: migration, terrorism, energy, Sahara, Ceuta and Melilla, and the European Union. Each axis generates a series of opportunities and vulnerabilities for Spain, and it is the confluence of these axes that determines the ups and downs between the two countries.
The first of these axes is migration. Due to its sustained omnipresence in the media, it is the one that most concerns Spanish domestic policy. Sub-Saharan and Moroccan immigrants arrive to Spain through two different routes: by sea (to the peninsula and the Canary Islands) and by land (through the Spanish cities in Africa of Ceuta and Melilla). Since 1992, Madrid has increased cooperation with Rabat in this area.
Currently, the border externalization system is present in the repatriation of immigrants, the joint maritime police patrols, the joint police stations, the raids against massive assaults on border fences, and the construction and control of the Nador fence in Morocco. These projects are financed by European funds, which Morocco would like to see increase. This collaboration is asymmetrical: Morocco has sole control of the border, and Spain depends on its goodwill. Rabat, aware of this, does not hesitate to instrumentalize the issue.
The second axis is anti-terrorism and security cooperation. Collaboration in this area originated with the terrorist attacks in Madrid on March 11, 2004. Cooperation now extends to police, judicial and intelligence cooperation. In addition, with the aim of controlling radicalization, Rabat appoints part of the imams in Spain. Here again, the asymmetry is in favor of Morocco. The Moroccan imams could position themselves in favor of the interests of their country of origin. Moreover, anti-terrorist cooperation is essential for Spain's national security, and its potential loss would put Spain at risk.
The third axis is energy. The Spanish presence in this field is extensive, with participation in Morocco's solar and wind power development and in its combined cycle power plants. In addition, Spain exports electricity to Morocco through two interconnections with the Iberian Peninsula, which accounts for 20% of the Moroccan demand. Spain used to be dependent on the Maghreb-Europe gas pipeline, which passed through Morocco. Its closure in November 2021 has reduced this dependence but has posed a problem to guaranteeing gas supplies to Spain. In this field, Spain has the upper hand: it has vetoed the Mediterranean Solar Plan in Morocco (to avoid competition with Spanish renewable production) and has rejected a 3rd electricity interconnection requested by Morocco.
The fourth axis is that of Western Sahara. This former Spanish colony is of visceral importance to Morocco. In the heart of its territorial claims, the conflict remains ongoing since it began in the 1970s, and Rabat lacks international support on its position. Moreover, it is a topical issue, around which Morocco has recently won American support, French and German rejection, and on which it has declared that it will not sign trade agreements that do not include Western Sahara.
Spain faces a dilemma since it must choose between its public opinion (sensitive to the Saharawi cause) and its trade relations with Morocco. As a result, it maintains a dual position. Officially, Spain supports a solution through the UN, sends humanitarian aid to the Saharawi refugee camps in Tindouf, recognizes the Polisario Front as representative of the Saharawi people and rejects Moroccan claims to Canary Islands waters on the grounds that Rabat has no sovereignty over Western Sahara.
Nevertheless, it applauds the autonomy project proposed in 2007 by Morocco (which does not envisage independence), rejected the US initiative to extend MINURSO's mandate to human rights monitoring in 2013, and defends Morocco's interests (and its own) before the judgments of the CJEU on trade agreements involving Western Sahara. The complexity of this axis, which forces Spain to walk in two directions at the same time, is a threat to any constructive relationship with Morocco.
The fifth axis is Morocco's claims over the autonomous cities of Ceuta and Melilla and the Spanish islands off the Moroccan coast. Rabat's endeavor to re-establish its "authentic" borders does not end in the Sahara, further extending into these Spanish territories, over which it has a permanent claim.
These territories have four problems.
Economically, they are dependent on Moroccan trade and on Spanish subsidies,
demographically, the growth of the population of Moroccan origin causes changes in the social structure that can be a source of conflict,
international protection is relative, since the Spanish territories are not explicitly protected by NATO, and although they are part of the EU and the Schengen Area, they are not within the Customs Union,
the islands do not appear in the Spanish Constitution nor in the Spanish territorial organization.
Taking advantage of these weaknesses, Morocco has used different strategies to strengthen its claims: economic blockades, vetoes against further integration into the EU, a rhetoric of colonialism, and comparisons to Gibraltar, and even the Perejil crisis in 2002, in which a small group from the Moroccan navy occupied one of the Spanish islands. This axis has a latent presence in the relations between both countries: although Madrid avoids its public mention, Rabat's claims may end up in direct confrontation Spanish national interests.
Finally, the sixth and last axis is the European Union. Spain´s relationship with Morocco is based on the European Neighborhood Policy and on the Union for the Mediterranean. Besides, this relationship currently revolves around the provision of funds to Morocco for the externalization of borders, the agriculture and fisheries trade agreements, and the rulings of the CJEU on these, which since 2015 have complicated Brussels' relations with Rabat. Indeed, Morocco has changed its attitude towards the EU since 2008, reducing its concessions, increasing its demands and adopting a more pragmatic discourse. In the framework of Madrid-Rabat relations, the EU has acted as an appeaser, reducing bilateral conflicts. However, Spain is limited within the multilateral structure, since it cannot impose its preferences and its power is confined to blocking initiatives (as it did with agricultural liberalization for example). Moreover, the judgments of the CJEU have poisoned the bilateral relations between Spain and Morocco.
What nowadays is cooperation in migration, security and energy, due to conflicts around the Sahara or Ceuta and Melilla may one day become an undesirable dependency. Too many issues related to Spanish national security are subject to Rabat's goodwill. That is why the disagreements between the two countries cause so much commotion in Spain, even if they do not always revolve around each of the 6 axes described above.
Ceuta 2021 — Another crisis or a point of no return?
This article begins with the events of May 18, 2021, when Morocco loosened its border controls and allowed more than 8,000 undocumented migrants, mostly young Moroccans, to enter the city of Ceuta. The figure is unprecedented, around 10 times higher than what used to be received until then. It is worth asking whether this event is a simple downturn in the cyclical relations between Morocco and Spain, or whether it implies something different.
When the Ceuta crisis in 2021 is put into context, an extraordinary deterioration of relations between Morocco and Spain is observed, enhanced by unilateral actions by Rabat. In 2018, Morocco closed the commercial border with Melilla. In 2019, it toughened the fight against smuggling in Ceuta, hindering the border crossing and prohibited its officials from entering Ceuta or Melilla. To this day, this has subjected both cities to an unprecedented economic asphyxiation. In 2020, Morocco vetoed the entry of Moroccan fish into Ceuta and revived the dispute over the delimitation of maritime borders in Canary waters. In 2021, it installed a fish farm in Spanish waters near the Chafarinas Islands without permission. In recent years relations between the two countries have worsened gradually, camouflaged behind the Covid-19 pandemic and around issues of relative relevance, which only indirectly affect the 6 axes above mentioned.
In contrast, the Ceuta crisis is relevant in almost every aspect.
Morocco is instrumentalizing immigration, leaving aside its obligations as border guardian.
The Western Sahara conflict lingers in the background: the crisis was a form of protest by Rabat against the hospitalization in Spain of the Polisario Front leader Brahim Ghali, organized in an opaque manner by Madrid.
Despite Rabat's attempts to keep the crisis within the bilateral framework, it escalated to the European Union, where Spain received the support of the European Commission, the European Parliament (which issued a condemnation for violation of children's rights against Morocco), and even of France.
The crisis was followed by the reactivation of territorial claims over Ceuta and Melilla: The Moroccan Prime Minister compared the situation to Western Sahara.
Faced with the numerous and unusual vectors of this crisis, Spain must identify what objective Morocco is pursuing, and what its next steps will be. Rabat is obviously trying to capitalize on the momentum provided by the U.S. recognition of its sovereignty over the Sahara and its vigorous relations with some of its African neighbors.
Moreover, the deterioration of relations has coincided with a deterioration of Spanish domestic politics, while Morocco is taking advantage of independence, government instability, COVID-19, etc. Is Morocco pursuing a strategy against Spain? That is what the Spanish intelligence presumes, without knowing very well what strategy it is. In fact, the CNI considers the Ceuta crisis not to be an immigration problem, but an invasion that can be repeated again. Rabat could have taken the conflict into a gray zone, in which case it would be establishing the environment, waiting for opportunities.
The current situation is not part of the cyclical pattern that characterizes its relations with Morocco. Ceuta and Melilla are suffocating, Spanish intelligence fears losing anti-terrorist collaboration with Morocco, Rabat is in a strong position, and Madrid is unable to recognize what Morocco's next step will be, limiting itself to trying to put an increasingly entrenched relationship back on track. The impetus with which Rabat is pushing for the recognition of its sovereignty over the Sahara, and its extrapolation of this to Ceuta and Melilla, suggests that the disagreements with Spain are not over.
In all this, Spain's strategy towards Morocco is ineffective. The liberalism of the cushion of interests has failed. It was based on elements that were of national interest for Spain (migration, terrorism, etc.) but not for Morocco. The only sphere where Madrid has an advantageous position is energy: Spain exports electricity to Morocco, continues to refuse to establish a third electricity interconnection, and is receiving Moroccan requests for Spain to re-export Algerian gas. Moreover, Spain has learned that Morocco fears losing its reputation with the European Union and is trying to prevent the EU from getting involved in its bilateral relations. Thanks to the EU intervention, Morocco made a misstep during the Ceuta crisis this year.
However, everything suggests that Madrid is confident that the ups and downs will continue to prevail in its relations with Rabat and it accepts Mohamed VI's invitation to inaugurate an unprecedented stage in the relations between the two countries. It is foreseeable, therefore, that Spain will keep Morocco as one of the two pilot countries of its Focus Africa 2023 plan, giving it and Senegal unparalleled attention in the development of constructive relations, and will export this experience to other African countries. In a game of chess, each player knows the type of game he is playing and takes turns moving the pieces. Spain knows that it is playing, but it has not realized that the game has changed, and that the chessboard is different. It has skipped several turns and, for too long now, its pieces have been sitting immobile.
From our partner RIAC
European Parliament Declares Russia as Sponsor of Terrorism: Implications and Future Developments
European Union's relations with Russia has taken a different complicated turn, this time declaring Russia as a state sponsor of terrorism. What are the significance and implications the European parliament, arguing military strikes on Ukrainian civilian targets such as energy infrastructure, hospitals, schools and shelters, to classify and finally vote in favour of a resolution calling Russia a state sponsor of terrorism? Why should the European parliament take this decisive legislative step at all giving this status to Russia?
The European parliament at a plenary meeting in Strasbourg on November 23 declared Russia as "a state sponsor of terrorism" around the world. The resolution passed by 494 votes, while 58 deputies voted against and 44 abstained. The document brings a number of accusations against Russia. The bloc has already imposed a series of unprecedented sanctions on Russia over its special military operation in Ukraine which began February 24. European lawmakers, in a largely symbolic move, now voted for this measure against Russia.
The Yermak-McFaul sanctions group, in a special project for independent newspaper Ukrainska Pravda, pointed to six main consequences of the potential U.S. designation of the Russian Federation as a state sponsor of terrorism:
1. Symbolic: recognition of Russia as one of the main global perpetrators of atrocities and terror, which the country carries out against civilian populations.
2. Diplomatic: reduction of formal ties and joint programs between the U.S. and Russia, along with increased diplomatic isolation of Russia.
3. Sanctions and restrictions on transactions: it will be illegal for American individuals and legal entities to participate in financial transactions with the Russian government, Russian state-owned banks and enterprises, and persons connected with the Russian government.
4. Secondary sanctions against entities that are connected, for example, by transactions with Russia and its institutions. This means that the U.S. and its allies can impose sanctions (usually financial or trade) on any country that continues to cooperate with the Russian Federation, prompting other countries to avoid such cooperation.
5. Blacklisting of the Russian Federation by The Financial Action Task Force (FATF):unlike the partial disconnection of Russian banks from SWIFT, this step would affect the banking system of the Russian Federation in its entirety, rather than in selective parts (this would mean the blocking of correspondent accounts of Russian banks around the world, including in China).
6. Enabling judicial, executive, and other actions against Russia directly by voiding Russia's sovereign immunity, thereby allowing the real possibility of bringing Russia to justice in the courts of other countries. Normally, a court of one country cannot issue judgements against another country. However, a state sponsor of terrorism designation creates an exception to sovereign immunity in U.S. courts.
There have been several media reports. As the BBC has noted, there have been other attempts to designate Russia as a "terrorist" state. In the spring of 2018, after an assassination attempt by the Russian special services on Sergei Skripal and his daughter in the UK, the ranking Democrat on the U.S. Senate Foreign Affairs Committee, Robert Menendez, called for this step against Moscow. In December 2019, the Committee supported a bill introduced by Republican Senator Cory Gardner to recognize Russia as a sponsor of terrorism.
Despite these calls, Russia has still never been included on this list. However, the savage and brutal full-scale war that the Kremlin is waging against Ukraine has repeatedly strengthened both Kyiv's calls for this step and the grounds for it.
On May 12, 2022, members of the House Foreign Affairs Committee Republican Joe Wilson and Democrat Ted Lieu introduced a bipartisan resolution proposing to recognize the Russian Federation as a state sponsor of terrorism.
"By designating Russia as a state sponsor of terrorism, the United States would be able to ban dual-use exports to Russia and take economic action against other countries that do business with Russia," argued Rep. Lieu in a joint statement with his Republican colleague.
"What's more, the U.S. could further inflict pain on Russia by freezing the country's assets in the U.S., like real estate. We know that Russia provides sanctuary to a U.S.-designated terrorist group and has employed mercenaries with histories of human rights violations. A state sponsor of terrorism designation is a common-sense way to further aid Ukraine."
They also recalled that in addition to war crimes in Ukraine and "the bloodbath that has already resulted in the death of unknown thousands of Ukrainian civilians and soldiers."
"However, Russia's involvement in international terrorism is more expansive and has been well documented for years, whether through direct attacks or orchestrated through private military networks and hired thugs. Their reign of terror must be stopped," they urged.
In a recent article, the news magazine Foreign Policy analyzed why the hypothetical decision to recognize Russia as a sponsor of terrorism has drawn skepticism.
"U.S. officials and experts familiar with the matter describe a debate within the National Security Council and State Department on the merits of the move, with some officials arguing that a [state sponsor of terrorism] designation would send a powerful signal of support to Kyiv and others arguing that it wouldn't have much of a practical impact, given that Russia already faces one of the strictest sanctions regimes in the world," the publication reports.
On the other hand, other experts argue that the recognition of Russia as a state sponsor of terrorism would have a significant reputational effect. The move would increase pressure on the Kremlin and make virtually any relationship with Russia impossible for U.S. citizens, writes Politico. According to Atlantic Council sanctions expert Edward Fishman, "Labeling Russia as a state sponsor of terrorism would be significant because it's a blanket measure… [It] brings risk to any relation-ship with Russia."
He also added that a congressional mandate to grant the Russian Federation such a status would make any secondary sanctions against Russia "far more effective."
In addition above, the Swiss daily Neue Zuercher Zeitung's columnist wrote that "Emotionally, this decision can be understood, but it entails no legal consequences. Moreover, it is politically meaningless," columnist Daniel Steinvorth believes. In his opinion, the resolution adopted "looks powerful", but in reality, it is such "only verbally."
The author draws attention to the fact that the decision of the parliament "is not binding" for either the European Commission or the countries of the European Union. The European deputies' demand for reducing official contacts with Russia to an "absolute minimum" has been "met long ago," taking into account the expulsion of Russian diplomats from the EU countries after the start of a special military operation in Ukraine, the columnist noted.
Steinvorth recalls that the United States, unlike the EU, does not consider Russia a sponsor of terrorism, because it is well aware that "at some point the West will inevitably have to sit down again at the negotiating table with Russia," while "terrorists are not to be negotiated with." Strasbourg "prefers not want to wait for this moment and hurries to attach labels instead," the observer laments.
On the other hand the widely circulated daily Russian newspapers have, during the week, attempted to offer some analysis behind the European parliament's move to brand Russia a 'state sponsor of terrorism' for its actions in Ukraine and interviewed for views from so many political experts. For example Izvestia
"This decision cannot have any legal consequences, because the European Parliament does not have any appropriate prerogatives. However, there are political implications, and the resolution may propel this issue legally," Associate Professor of the Department of Integration Processes at MGIMO Alexander Tevdoy-Burmuli told Izvestia. The expert said the EU could later make decisions to facilitate the recognition of a third country as "a sponsor of terrorism".
Director of the Center for European Information, Associate Professor at MGIMO Nikolay Topornin doubts the EU will soon be able to tweak its legislation for that. "This resolution would rather attract the attention of Africa, Asia, the Middle East and other regions," he told Izvestia. And Tevdoy-Burmuli did not rule out that the EP could use this resolution to try and deprive Russia of its say at the United Nations Security Council, even though the procedure of stripping a permanent member of its right to veto is not envisaged in the organization's documents.
What's more, the resolution came as no surprise for Moscow. According to First Deputy Chairman of the Federation Council Committee on Foreign Affairs Vladimir Dzhabarov, the European parliament is no longer playing a decisive role, and all it has been doing of late is inciting enmity between nations. The senator suggested Russia, in its turn, should approve a document recognizing all NATO countries as "sponsors of terrorism" for the massacre of civilians in Yugoslavia, Libya, Iraq and Afghanistan.
The European parliament at a plenary meeting in Strasbourg on November 23 declared Russia as "a state sponsor of terrorism" around the world. The resolution passed by 494 votes, while 58 deputies voted against and 44 abstained. The document brings a number of accusations against Russia. The European parliament further asked the Council of the European Union to broaden the list of sanctioned persons and called on "all EU candidate countries and potential candidates to align with the EU's sanctions policy."
The European parliament "calls on the Commission to come forward with a legislative proposal to amend the current EU Global Human Rights Sanctions Regime […] by extending its scope to include acts of corruption, to swiftly adopt targeted sanctions against individuals responsible for high-level corruption in Russia and Belarus, as well as their EU-based enablers and beneficiaries," the resolution says.
It "asks the Commission and the Member States to consider possible measures against countries that try to help Russia circumvent the sanctions imposed; urges the Commission to ensure that national penalties for breaching EU sanctions are effective, proportionate and dissuasive."
"European Parliament members have given the member states an idea of developing a European Union's legal framework 'for the designation of states as sponsors of terrorism and states which use means of terrorism' and called on European capitals to put Russia on this blacklist so that no one has any doubt which state they mean. The absurdity of this idea is evident to all but European Parliament members who supported it," the mission wrote on its Telegram channel.
According to the mission, "the task set by the European Parliament is simple – to whip up confrontation with Russia by all possible means." It is being done at the expense of the wellbeing of people who are faced with the adverse impacts of the anti-Russian sanctions, it added. Brussels has is a framework definition of terrorism and a list of terrorist organizations, and the resolution will not have any judicial consequences for Russia. Although resolutions are not legally bunding and are recommendatory, they are widely used in the EU media and political environment to promote and disseminate specific political positions.
In addition, European deputies recommend "an immediate and full embargo on EU imports of Russian fossil fuels and uranium, and for the Nord Stream 1 and 2 pipelines to be completely abandoned."
Earlier, the NATO Parliamentary Assembly published a resolution, which recommends that Russia be designated "a terrorist regime." A similar resolution was adopted by the Parliamentary Assembly of the Council of Europe (PACE) in October. The European Parliament resolution adopted is an advisory recommendation for consideration by the European Commission and the Council of the European Union.
Italy-Gulf Bilateral Ties: More Room for Growth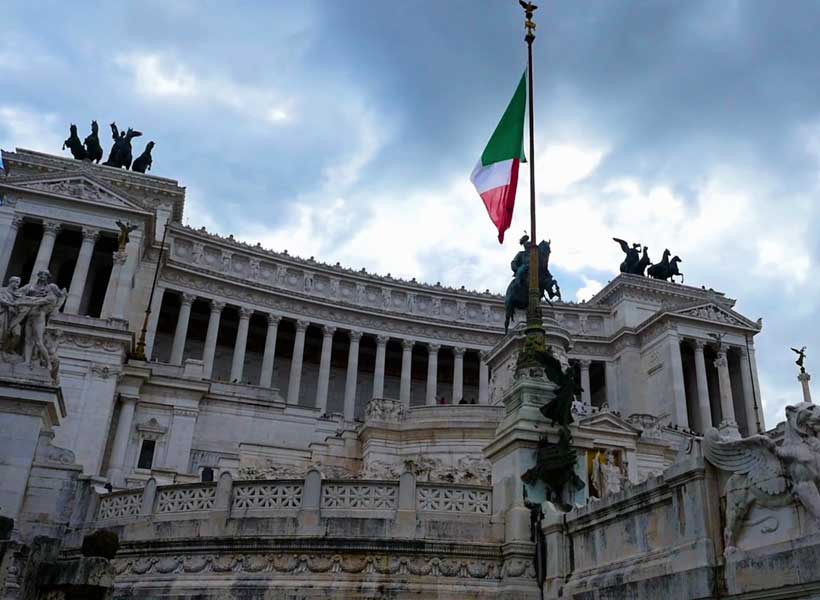 Due to historical and geographic factors, Italy has rarely figured as a protagonist in the dynamics of the Gulf region and it has mainly focused its foreign policy activism on its immediate neighborhood: the Mediterranean and North Africa.
However, Rome has signaled an interest in playing a more visible, active role in the GCC space and Italy-Gulf bilateral ties have registered exponential growth during the past decades. Three main areas of cooperation – security, economy, and energy – have significantly contributed to building a friendly diplomatic environment.
Security Cooperation
Italy came to play a more significant role in the Gulf area in the early 1990s by contributing to the US-led Operation Desert Storm against the backdrop of Saddam's invasion of Kuwait.
Although Italian troops were rarely dispatched to the Arabian Peninsula since then, they visibly contributed to promoting security and stability in the GCC's immediate neighborhood. Italy took an active role in the US-led Global War on Terrorism after 9/11 by participating in military missions in Afghanistan and Iraq.
Italian troops rarely engaged in combat operations when deployed to the Middle East. In most cases, Italy's armed forces were tasked with non-combat duties. As a peacekeeper, an interposition force separating warring parties in combat zones, and head of training programs for local security forces, Italy's army has consolidated a decades-long experience in deconfliction.
Italy has always been characterized by a strong maritime vocation and a long naval history. Still today, Italy markedly depends on sea transport lanes for its trade and energy supplies. Therefore, Italy is deeply committed to freedom of navigation and safe transit across chokepoints.
Through its naval assets, Italy is devoted to improving the security and stability of shipping lanes, providing mariners with a safe maritime environment, and intervening and protecting them from the malign activities of state- and non-state actors.
Italy has emerged as an active contributor to several maritime security platforms implemented in the waters off the Arabian Peninsula. From the US-backed Combined Maritime Forces to the counter-piracy EU NAVFOR Operation Atalanta and the French-led European Maritime Awareness in the Strait of Hormuz mission, Italy has regularly dispatched its naval assets to protect shipping lanes in Middle East waters.
More recently, Italy's armed forces will contribute to ensuring the defense and security of Qatar's 2022 FIFA World Cup. The Italian contingent will provide full-spectrum support to the Qatari security forces to ensure the safe and regular running of the sporting event, which is expected to gather thousands of football fans.
Economic Cooperation
As the second EU manufacturing powerhouse, Italy eyes the GCC market as a promising destination to export its commodities and services. Italy-GCC trade exchanges are still adjusting to the shocks brought about by the Covid-19 pandemic and the Russia-Ukraine war, but data for the 2022's first-semester signal a promising positive trend that, in most cases, markedly outweighs the same period in 2021.
While single cases display slightly different figures, precision mechanical products, chemical products, food products, pharmaceutical and medical products represent the bulk of Italian export to the Gulf region. Among the GCC member states, the UAE stands out as the biggest recipient of Italian export, with a value of roughly 3.8 billion euros between January and August 2022.
Some GCC countries have positioned themselves at the forefront of the freight and passenger transport industry. Many Gulf-based companies have consolidated sound expertise in offering logistics services as well as storage and distribution solutions.
Due to their capacity to develop more competitive and efficient logistics solutions that suit the increasingly demanding needs of constantly adjusting global markets, Gulf-based logistics companies have positioned themselves as trendsetters in the transport industry. Thanks to its unique geography, the Arabian Peninsula is set to become a critical transmission knot in global trade supplies and a vital logistics connector between East and West.
With a close interest in gaining a solid connection to global trade lanes to export its high-value-added commodities while securing stable access to supply chains to import energy products and raw materials to process at home, Italy eyes with growing attention the home-grown logistics solutions offered by the Gulf countries.
Energy Cooperation
With a solid industrial fabric and no direct access to domestic energy sources, Italy has traditionally satisfied a high-quantity demand for electric energy for industrial and residential use by heavily importing energy products. However, the shortcomings of energy supply chains that emerged during the Covid-19 pandemic, the growing concerns regarding the long-term implications of climate change, and the severe impacts of the Russia-Ukraine war on the global energy markets have driven Italy to double down its efforts in further diversifying the country's energy mix and pivoting it towards green products.
While the GCC states still see the export of hydrocarbon products playing a prominent role in their economies, they all have set for themselves ambitious decarbonization targets and are investing massive financial resources in the development of state-of-the-art solutions to support the green transition. With the GCC countries eyeing growing attention to creative initiatives to pivot their economies away from an oil revenue-based model, Italy-Gulf ties might reach new heights through cooperation in renewable energies-driven joint initiatives.
Future outlooks
With a new parliament taking office and a government swearing-in last October, Italy has recently entered a new phase of its political lifecycle. Still, Italy's positioning in the international arena is unlikely to experience radical changes.
By nominating some veterans of Italian politics at the top of critical ministries, such as the then-President of the European Parliament Antonio Tajani at Foreign Affairs and Guido Crosetto at the Defense, the government headed by PM Giorgia Meloni signals to international observers that Italy's geopolitical and strategic posture will remain solidly anchored in the Atlantist and European camps.
PM Meloni's pragmatic understanding of international affairs calls for the new Italian government to maintain a reassuring foreign policy posture. The Mediterranean and North Africa are bound to remain the priority areas where Italy will spend most of its diplomatic energies. Still, the need to cultivate more profound and meaningful ties with the Gulf countries is gradually becoming more relevant in Italy's foreign policy compass.
Rome's latest moves in the Gulf tell a story of growing resolve by Italy to contribute to upholding a secure maritime environment. The dispatching of troops and warships is a concrete display of Italy's increasing interest and closer attention to the Gulf and its geopolitical undercurrents.
Olaf Scholz was in Beijing, is it Germany's big bet on China or the other way around?
The visit of German chancellor Olaf Scholz to China this month generated mixed reactions, generally unsupportive, across European capitals as also in Washington. Within the EU, for example, the French leader Macron, amid a growing schism with Germany, is "irritated" with Scholz's solo visit to Beijing. Several European countries have criticized Scholz for "unilateral diplomacy" and for the visit's "naively" wrong timing. In China, the government and official media were delighted and over-excited with the German chancellor's less than 24-hour "whirlwind visit," but Chinese skeptics are calling for caution and pragmatism.
German Chancellor Olaf Scholz visited Beijing this month accompanied by the leaders of several top German businesses in China, sending a clear message to all those in Germany, in the EU capitals, and in Washington who strongly criticized the visit: business with the world's largest market must continue and "decoupling" with China is neither good for Germany nor beneficial for Europe. The less-than-day-long visit by the chancellor to the Chinese capital – with no plan to visit the Great Wall – typically fitted into the caricature of how the Germans are perceived, i.e. "all work, no pleasure." Realizing the importance of the business-like "flash visit," the Chinese too cleared all hurdles in the way of the Scholz entourage's one-day business outing to Beijing and lifted the Covid-19 standard 7-day mandatory hotel quarantine requirement for all foreign travelers.
Interestingly, while chancellor Scholz was shaking hands with Chinese President Xi Jinping in the Golden Hall of the Great Hall of the People, the US secretary of state Anthony J. Blinken was telling reporters at the end of the 2-day G7 foreign ministers meeting in the western German town of Münster: "We [G7] are clear-eyed about need to align on China." Perhaps unable to interpret what "clear eye" means in Chinese, a section of the media in China reported Blinken as saying the "United States strongly agrees" with Scholz's stance on his trip to Beijing. The Chinese article, entitled "Scholz goes to China, Blinken Responds," further stressed Blinken's remark that "in the past two years, the G7 consensus, including Germany, on the China issue has become increasingly strong and clear."
It is indeed true Blinken did make the remark as reported in the Chinese article mentioned above. However, far from endorsing chancellor Scholz's China visit, what the secretary of state clearly said in response to a question about how he [Blinken] viewed the German chancellor's sudden visit was this: "Chancellor Scholz laid out in very clear terms his objectives for his visit to Beijing in an op-ed that was published this week. And we strongly agree with what he shared in that op-ed. That includes, by the way, encouraging President Xi to press President Putin on never using a nuclear weapon of any kind." (Emphasis added) Obviously, the Chinese article did not mention Scholz's intent to ask President Xi to press his Russian counterpart to never use a nuclear weapon. Neither did the article clarify that Blinken only spoke about endorsing the op-ed written by Scholz.
Needless to say, the Chinese article generated scores of reader's comments criticizing Blinken's view of Scholz's visit as hypocritical. One reader scornfully ridiculed the secretary of state and asked: "If Blinken's view is also the position of the US government, why is the US then carrying on with a trade war against China? Why is the Biden administration targeting Huawei? Why did the US declare a chip and semiconductor embargo against China?" Another Chinese reader wrote: "Germany is a colony of America." A Chinese digital news and current affairs platform, known for its politically "nationalist" views, in a more pragmatic yet critical tone credited the German business community for the "uneasy," less than 24-hour, "flash visit" by the German chancellor. A signed commentary on its website observed: "From a certain viewpoint, it is more a visit pushed by the German businesses in China, and not that chancellor Scholz leading a German business delegation to visit China."
Curiously, some Chinese experts have questioned Scholz's sincerity and warned Beijing to be more cautious than illusory. "Until yesterday, [Scholz] was spitting venom and was campaigning for the world to 'decouple' from China and calling for a 'de-sinicized' world," a commentary said the day after the visitor left. Such a view was more in tandem with several readers' comments in response to the earlier article mentioned above. Admitting Scholz traveled to Beijing under a lot of stress and anxiety, the commentary nevertheless blamed none other than Scholz himself for the opposition to his visit. "The mounting pressure and rising anxiety come from the accusations against him within Germany and the EU. And, of course, the anger is emanating from the United States. Sadly, it is he and his government that aimed at destroying Merkel's Sino-German legacy," it said.
Disagreeing with opinions in China such as those interpreting Scholz's visit will not only promote China-Germany relations to increase trust, clear doubts, and deepen cooperation, but also help China-Europe relations as the ballast stone (emphasis given), a counterview such as articles cited in the paragraph above says, it is naïve to expect the German leader to show an "independent and pragmatic understanding of China." Many scholars in China have noted, that for some time now factors such as the high tide of de-globalization, with no end in sight to the Ukraine crisis, as well as "coercive diplomacy" being pushed by the US on the European allies to contain China, etc., have been gaining traction in the European political arena.
At another level, it is significant to note most official media in China have referred to Scholz's op-ed (cited above) in order to justify the expectations of Beijing, of the CPC, and above all of President Xi that the German chancellor "special" visit will not only promote Sino-German relations to a new height but will also be worthy of reference for other European countries. However, dismissing a Global Times editorial that describes Scholz's visit as "special" and which claims with Scholz as the leader of Germany, Europe will eventually return to being China's comprehensive strategic partner, a Chinese skeptic wrote: "The conclusion that Scholz's visit is seeking strategic autonomy from the United States and that Germany's China policy will undergo a dramatic U-turn is premature, to say the least."
Finally, several Chinese commentaries have pointed out that the current US strategy of prolonging the ongoing war in Europe is aimed at de-industrializing Europe, creating political turmoil in Europe, and that Europe's hard times may have just begun. Some Chinese analysts also wondered if it is worth giving a benefit of the doubt to the political clout Scholz carried on his China visit. Scholz did not display any sign that he was in a position to discuss German-China friendship, or rather China-Europe friendship, a Chinese commentator observed. "Yet he promises to be the only German leader at the moment with whom China can make a deal. It would be really worth looking forward to waiting and watching what kind of change Scholz can bring about in German-China or Europe-China ties," the commentator noted in a witty remark.