Saudi keeps eye on religious ball in global competition for talent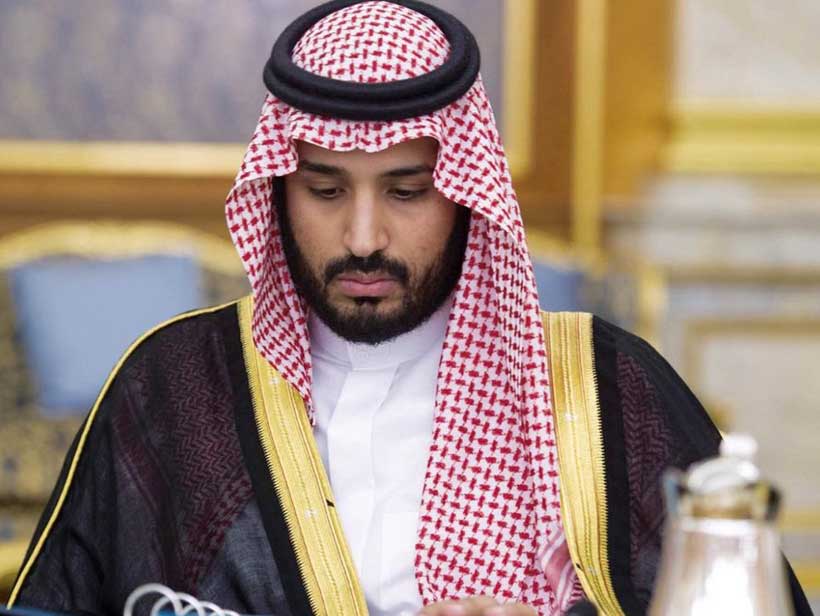 Saudi Crown Prince Mohammed bin Salman has tamed his kingdom's ultra-conservative religious establishment and made hyper-nationalism rather than religion a pillar of a new 21st century Saudi identity.
But the first beneficiaries of a recent decree to give citizenship to high-end achievers in law, medicine, science, technology, culture, and sports suggests that Prince Mohammed, in contrast to the kingdom's main competitors seeking to attract foreign talent that include the United Arab Emirates, Qatar and Singapore, sees religion as an equally important realm of competition.
The fact that approximately one-quarter of the 27 new citizens are Sunni as well as Shiite religious figures, some of whom are not resident in Saudi Arabia, telegraphs the significance that Prince Mohammed attributes to the religious soft power rivalry between Middle Eastern and Asian Muslim-majority states as well as a powerful Indonesian civil society movement.
The newly minted citizens include former Bosnian grand mufti Mustafa Ceric; Hussein Daoudi, a Muslim community leader in Sweden; Lebanese Shiite scholar Mohammed al-Husseini known for his hostility towards Iran and advocacy of relations with Israel; Mohammad Nimr El Sammak, secretary-general of Lebanon's National Islamic Christian Committee for Dialogue; and Lebanese Islam scholar Radwan Nayef al-Sayed.
The bulk of the new citizens are prominent medical doctors and researchers, scientists, engineers, and historians. The religious scholars, with exception of Mr. Al-Husseini, were either signatories of the 2020 Mecca Declaration that called for cultural and religious tolerance and understanding and/or members of the supreme council of the Muslim World League.
Prince Mohammed has turned the League that was until 2015 a prime vehicle for the global spread of Wahhabism, the kingdom's strand of ultra-conservative Sunni Islam, into his main tool for spreading a message of religious tolerance and interfaith dialogue.
It is a message that has translated into the infrastructural and economic development of disadvantaged Shiite areas of Saudi Arabia's oil-rich Eastern Province and the appointment of Shiites as CEOs of key companies, including Aramco, the state-owned oil company.
It has not translated into allowing Shiites or anyone else in the kingdom to express themselves freely or criticise the crown prince or government policy. Nor has it prompted the government to allow non-Muslim worship in public or the construction of non-Muslim houses of worship.
The naturalisation of Lebanese and Bosnian religious figures came at a moment when both countries are in crisis.
Saudi Arabia is leading a boycott of corruption-riddled and bankrupt Lebanon in a bid to break the hold of Hezbollah, an Iranian-backed militia, on the country. The boycott has further pushed the one-time middle-income nation towards an abyss with more than half of its population reduced to living below the poverty line.
Bosnia is similarly balancing on the edge of a cliff with Bosnian Serbs threatening to blow the federation of Muslims, Croats, and Serbs apart.
Saudi Arabia is the latest state to announce citizenship or permanent resident programmes designed to attract global talent. Qatar became in 2018 the first Gulf state to do so, followed by Singapore in November of last year and the UAE in January.
Various states like the UAE and Qatar had earlier real-estate driven programmes while Qatar also has a record of granting foreign athletes citizenship to shore up its performance in international tournaments.
Saudi Arabia, in a gimmick that sparked discussion as well as mockery, granted in 2017 citizenship to Sophia, a robot with the form of a woman. Mimicking a human, Sophia told a high-brow investor conference that it was honoured to be the first robot to acquire Saudi nationality.
The symbolism of the gimmick was reinforced by the fact that the robot despite mimicking a woman did not wear a headcover or a garb that covered the shape of its body. Dress codes for women had at the time yet to be significantly liberalissed.
The UAE has taken the lead in liberalising socially in its effort to remain attractive to expatriates, enable it to counter Saudi efforts to force companies that want to do business with the Saudi government to headquarter in the kingdom rather than Dubai and project the country as a beacon of moderation.
Racing ahead of the kingdom, the UAE has in the past year laid out plans that give residents the time to look for a new job if they become unemployed rather than force them to leave the country immediately, allow parents to sponsor their children's visas until the age of 25, and ease visa restrictions on freelancers, widows, and divorcees.
The Emirates further ended lenient punishments for "honour" killings, lifted a ban on unmarried couples living together and decriminalised alcohol. It also reformed personal laws to enable foreigners living in the Gulf state to follow their home country's laws on divorce and inheritance, rather than being forced to adhere to Emirati legislation that is based on Islamic law.
Saudi Arabia has yet to adopt similar reforms. In the meantime, the government hopes to strongarm companies by warning that it will not grant contracts to businesses that have failed to move their regional headquarters to the kingdom by 2024.
More than 40 companies are expected to move to Riyadh within the coming year, according to Fahd al-Rasheed, president of the Royal Commission for Riyadh City. Mr. Al-Rasheed hopes to have attracted 480 companies by 2030. Saudi officials are reportedly attempting to persuade some 7,000 foreign companies to set up shop in the kingdom.
The competition for foreign talent raises potentially explosive demographic issues, particularly in Gulf states with a citizen deficit where more than half of the population is made up of non-nationals. To some degree, the Gulf states' efforts to attract foreign talent addresses questions raised several years ago by Sultan Sooud al-Qassemi, an erudite Emirati intellectual and art expert, at a time that discussion of the subject was taboo.
Little surprise that Mr. Al-Qassemi sparked controversy by advocating a rethinking of restrictive Emirati citizenship policies that were likely to exacerbate rather than alleviate long-term problems associated with the demographic deficit. Echoing a sentiment that was gaining traction among internet-savvy youth, Mr. Al-Qassemi noted that foreigners with no rights had, over decades, contributed to the UAE's success.
"Perhaps it is time to consider a path to citizenship for them that will open the door to entrepreneurs, scientists, academics and other hardworking individuals who have come to support and care for the country as though it was their own," he argued.
By the same token, controversy erupted when Qatar granted 23 athletes from 17 countries citizenship in advance of the 2016 Rio de Janeiro Olympic Games. They constituted the majority of the Gulf state's 39-member team that won Qatar's first-ever gold medal. It was a debate that made clear to Qataris that there were no easy solutions to a demographic deficit that could prove unsustainable in the long term.
Qataris worried that naturalised citizens could upset their carefully constructed apple cart. Qatari identity was given a boost when Saudi Arabia, the UAE, Bahrain and Egypt declared a diplomatic and economic boycott of the Gulf state that was lifted early this year.
"Even so we have a problem," said a Qatari businessman. "Handing out citizenship will only make things more difficult."
One group whose citizenship ship claims should be relatively easily resolved are the Bidoon or Without in Kuwait and some other Gulf states. A stateless nomadic minority that failed to register for citizenship at the time of independence, the Bidoon are denied access to public services and often exist in relative poverty.
A student using the handle @_Itsaja_ on Twitter said she and other students had been expelled last Sunday from Kuwait's Al-Jahra High School when it was discovered that they were Bidoon. Several students sent almost identical tweets.
"I am a student in my last year of science, I study in the evening, I got 98% last year, and today I am expelled because I am from #البدون (#TheBidoon) even though all the required documents are complete.," tweeted Adin Shamseddin echoing the exact words tweeted by others.
Yemen recovery possible if war stops now
War-torn Yemen is among the poorest countries in the world, but recovery is possible if the conflict ends now, the UN Development Programme (UNDP) said in a report published on Tuesday.
Yemen has been mired in seven years of fighting between a pro-Government Saudi-led coalition and Houthi rebels, generating the world's worst humanitarian and development crisis and leaving the country teetering on the brink of famine.
The report sends a hopeful message that all is not lost, arguing that its extreme poverty could be eradicated within a generation, or by 2047, if the fighting ceases.
A brighter future
"The study presents a clear picture of what the future could look like with a lasting peace including new, sustainable opportunities for people", said UNDP Administrator Achim Steiner.
"To help to get there, the entire UN family continues to work with communities throughout the country to shape a peaceful, inclusive and prosperous future for all Yemenis".
The brutal war in Yemen has already caused the country to miss out on $126 billion of potential economic growth, according to UNDP.
Inclusive, holistic recovery
The UN humanitarian affairs office, OCHA, has estimated 80 per cent of the population, or 24 million people, rely on aid and protection assistance, including 14.3 million who are in acute need. 
Through statistical modeling analyzing future scenarios, the report reveals how securing peace by January 2022, coupled with an inclusive and holistic recovery process, can help to reverse deep trends of impoverishment and see Yemen reaching middle-income status by 2050.
Furthermore, malnutrition could be halved by 2025, and the country could achieve $450 billion of economic growth by the middle of the century.
While underlining the primacy of a peace deal, the report emphasizes the need for an inclusive and holistic recovery process that crosses all sectors of Yemeni society and puts people at the centre.
Women's empowerment critical
Investment must be focused on areas such as agriculture, inclusive governance, and women's empowerment.
Auke Lootsma, UNDP Resident Representative in Yemen, stressed the importance of addressing what he called "the deep development deficits" in the country, such as gender inequality.
"I think it's fair to say that Yemen, whatever gender index you look at, it's always at the bottom," he told UN News ahead of the report's launch.
"So, bringing women into the fold, making them part of the labour force, and really empowering women also to contribute to the recovery and reconstruction of Yemen is going to be incredibly important".
Act now
The report was carried out by the Frederick S. Pardee Center for International Futures at the University of Denver, located in the United States, and is the third in a series launched in 2019.
While outlining potential peace dividends, it also provides grim future trajectories should the conflict continue into 2022 and beyond.
For example, the authors project that 1.3 million lives will be lost if the war continues through 2030. Moreover, a growing proportion of those deaths will not be due to fighting, but to the impacts on livelihoods, food prices and the deterioration of health, education and basic services.
UNDP said there is no time to waste, and plans to support recovery must be continuously developed even as the fighting rages on.
"The people of Yemen are eager to move forward into a recovery of sustainable and inclusive development," said Khalida Bouzar, Director of its Regional Bureau for Arab States.
"UNDP stands ready to further strengthen our support to them on this journey to leave no one behind, so that the potential of Yemen and the region can be fully realized – and so that once peace is secured, it can be sustained".
Grave concerns in Marib
Meanwhile, UN humanitarians are extremely concerned about the safety of civilians in Yemen's northern Marib governorate, which is home to some one million displaced people.
The UN refugee agency, UNHCR, warned that as the frontlines of conflict shift closer to heavily populated areas in the oil-rich region, those lives are in danger.
Access to humanitarian aid is also becoming harder, said UNHCR Spokesperson Shabia Mantoo.
"Rocket strikes close to the sites hosting the displaced are causing fear and panic. The latest incident was reported on 17 November when an artillery shell exploded, without casualties, near a site close to Marib City. UNHCR teams report that there is heavy fighting in the mountains surrounding the city and the sound of explosions and planes can be heard day and night", she elaborated.
UNHCR is warning that further escalation of the conflict will only increase the vulnerability of people in Marib, and is calling for an immediate ceasefire in Yemen.
UAE chalks up diplomatic successes with uncertain payoffs
It has been a good week for United Arab Emirates Crown Prince Mohammed bin Zayed.
Headline-grabbing, fast-paced moves reinforce the UAE's position as a regional power. They highlight the UAE's willingness to chart a course that increasingly competes with Saudi Arabia, the Gulf's regional behemoth; is at times at odds with US policy; and scoffs at assertions of human rights abuse by activists and Western politicians.
Controversial Emirati general Ahmed Naser al-Raisi was elected this week as the next president of Interpol despite calls by the European Parliament for an investigation into allegations that he oversaw physical abuse of detainees. Last month, two British nationals filed court cases against him.
The UAE has denied the allegations. "Major General Al-Raisi is a distinguished professional with a 40-year track record in community and national policing. As the President of Interpol, he will remain committed to protecting people, making communities safer and providing global law enforcement the latest tools in the fight against sophisticated criminal networks," the UAE embassy in London said.
Mr. Al-Raisi won the election at a gathering of the international policing body in Istanbul weeks before the UAE takes up its seat as a non-permanent member of the United Nations Security Council. Turkey has been accused of being a major abuser of the Interpol system.
Human rights activists fear that Mr. Al-Raisi will use his new position to legitimize abuse by autocrats of Interpol's red notice arrest warrants to detain abroad and extradite dissidents and political refugees. The UAE designated four exiled dissidents as terrorists days before Mr. Al-Raisi's election.
Mr. Al-Raisi was elected a day after Prince Mohammed paid a ground-breaking visit to Ankara to patch up relations with Turkey and throw President Recep Tayyip Erdogan an economic lifeline. Turkey and the UAE have been at odds for a decade over Turkish support for popular revolts in the Middle East and North Africa and political Islam.
The rapprochement is part of a broader effort by Middle Eastern rivals, spurred independently by the United States, China, and Russia, to reduce regional tensions and prevent disputes and conflicts from spinning out of control.
The UAE and Turkey have been on opposite sides of civil wars in Libya and Syria that erupted in the wake of popular revolts and at odds in the Eastern Mediterranean. The UAE has sought to reverse the achievements of uprisings supported by Turkey that succeeded in toppling an autocratic leader like in Egypt. Turkey has suggested that the UAE funded a failed 2016 military attempt to remove Mr. Erdogan from power.
The Emirati moves also include a bid to replace Qatar and Turkey as managers of Kabul's international airport; efforts to return Syria to the international fold despite US policy that aims to isolate the country; and steps to improve relations with Iran. In addition, the UAE this week concluded a solar energy deal with Jordan and Israel that Saudi Arabia sought to thwart.
The UAE hopes that reviving Syria's membership in the 22-nation Arab League and reconstruction funding will persuade President Bashar al-Assad to loosen his ties to Iran. Prince Mohammed's visit to Turkey coincided with talks in Dubai with a senior Iranian official in advance of an expected trip to Tehran by the crown prince's brother and national security advisor, Sheikh Tahnoon bin Zayed Al Nahyan.
The moves reinforce the UAE's position as an influential middle power on the international stage in defiance of being a small state with a population deficit.
Nonetheless, the moves also prove that reducing tensions and managing differences do not by definition bury hatchets, end rivalries, or reduce competition.
The jury is out on the degree to which the Emirati moves will successfully persuade one-time detractors like Turkey to alter their policies fundamentally. For example, Turkey is unlikely to shutter its military base in Qatar that it expanded during the 3.5-year UAE-Saudi-led diplomatic and economic boycott of the Gulf state. Closing the base was one of the boycott's demands.
Mr Erdogan desperately needs the investments. He sees Prince Mohammed's economic olive branch as a way to reverse a downturn in his economy that threatens to spiral further downwards. The crisis has already fueled street protests and opposition hopes to defeat him in the next election.
In a welcome step, the UAE announced hours after Mr. Erdogan met with Prince Mohammed that it would put US$10 billion into an investment fund that would target energy, food, health and climate change-related sectors of the Turkish economy as well as trade.
Emirati investments in Turkish ports are likely to significantly strengthen Dubai global ports management and logistics company DP World's network in the Eastern Mediterranean.
In addition, Iranian officials said the UAE moves had made a transport corridor from the UAE to Turkey via Iran possible. A first ship departing from Sharjah in the UAE en route to Mersin in Turkey docked at the Iranian port of Shahid Rajai a day after Prince Mohammed 's visit.
Mr. Erdogan expects the Emirati investments to buoy Turkey's floundering economy at a time that its currency is tumbling. The Turkish lira appreciated by about one point as Prince Mohammed arrived in the country.
However, Qatar, with US$22 billion already invested in Turkey, may not stand idly by as the UAE improves relations with Ankara. On the contrary, it could well seek to cement its existing relationship with further investments.
It remains unclear how much of a political price, Mr. Erdogan may be paying for UAE support. So far, he has curbed Muslim Brotherhood activity in Istanbul in response to Emirati and Egyptian demands but refused to expel the Brothers or extradite them to Egypt.
Similarly, the UAE's bid to displace Qatar and Turkey at Kabul airport may prove to be an uphill battle. It is hard to see why the Taliban would want to create friction with Qatar, representing US interests in Afghanistan as well as offering a home to Western diplomatic missions focused on Afghanistan, and hosting talks between the Islamist group and the United States.
In sum, Mr. Erdogan may be down as he rebuilds relations with the UAE, but he's not out. That, in turn, could put a damper on what reconciliation with the UAE will achieve politically.
"Turkeys s economy might be going through its darkest days decades, yet foreign policy still allows…Erdogan to score points," said prominent Turkish journalist Cengiz Cander.
Indeed, as he seeks to improve strained relations with Middle Eastern states — the UAE, Egypt, Saudi Arabia, and Israel — Mr. Erdogan is also attempting to carve out his own sphere of influence by blowing new life into the Organization of Turkic states. The organisation groups Turkey, Azerbaijan, Kazakhstan, Kyrgyzstan, and Uzbekistan, with a total population of some 170 million people.
However, the Emirati-Turkish rapprochement could help shape developments in conflict zones like Libya, where the UAE and Turkey supported opposing sides.
With the Libyan election scheduled for next month, the UAE is betting on one of two horses in the race: rebel commander Khalifa Haftar and Aref al-Nayed. Mr. Al-Nayed is a former UAE ambassador to the Emirates who heads a UAE group that propagates the UAE's moderate but autocratic version of Islam. The group was one of several created to counter Islamist clerics supported by Qatar.
Suggesting that rapprochement with the UAE has not reduced Turkish influence in Libya, unconfirmed reports said that Mr. Haftar's son, Saddam Haftar, made separate visits to Turkey and Israel to solicit support.
In a move that simultaneously supported UAE diplomacy, Mr. Haftar this week released seven Turkish nationals held captive by his forces for the last two years,
"Turkey is in bad shape economically, and Erdogan seems to be crumbling politically. However, it may still be too early to write him off thanks to foreign developments," said Mr. Candar.
Sino- Iranian Deal: A new marriage of convenience
Upon asking who were the friends and enemies of United Kingdom, a member of British Parliament Palmerston said, "We don't have perpetual enemies and eternal friends; only our interests are eternal and perpetual." Dramatic shifts in international politics are no surprises; only the costs and benefits of those changes would make headlines. Foes turn friends, and friends turn foes have been the perceived course of actions of states in international politics. last year in June another such turn of alliance was done when China and Iran sit face-t-face in a table to sign a 25-years cooperation deal.
China and Iran have signed a deal worth $400 billion dollars. This deal has sparked a controversy because it came when global politics is having a turbulence. This deal is believed to be balancing attempt of USA's growing influence in the Asian region especially in energy rich portion of Asia, Central Asia. This deal would complement Chinese foreign policy in Middle East and Central Asia. USA's growing interests in the backyard of China – Central Asia – is indeed worrisome situation for think tanks in Beijing. This deal would help China to minimize this growing interest driven influence of USA in Central Asia. Iran is having share in an important Caspian Sea where USA's logistics navigate from Azerbaijan to Turkmenistan to reach Afghanistan. This deal, if reaches to its full potential would be helpful to poses any kind of serious threat to USA logistic. It would be highly in favor of Iran as well as China. This presence of China in Caspian region via Iran would make American access to the region difficult.
This deal would not only give access to China to reach the energy resources of Caspian region, but also would be a balancing factor to USA clout in the region. This would also complement CPEC project as it would give additional rout to China to reach Middle East which could help her to escape Malacca dilemma. Also, China would get undisruptive oil from Iran which would be a factor to escape any potential threat from oil embargo form USA and other regional powers. Also, this deal would be an important addition to the One Belt One Road initiative of China which aimed to connect different regions.
This deal has a long-term impact on the politics of Asian region especially Central and West Asia (Middle East). It gives China access to important strait that are important in terms of trade. China will have access to Iranian seaport especially in Caspian Sea, strait of Hormuz and Persian Gulf. Iran being on the junction of West Asia (Middle East) and Central Asia, provides a decisive role to China in the politics of both energy rich portions of the world.
Through Iran, China will have an important role in energy politics of Central Asia. The enemy of my enemy is my friend would be a point of leverage to China here. Iran and China shared common antagonistic sentiments regarding USA and consider her common enemy which other Central Asia Republic sharing border with China don't. Therefore, China would get better access to the region via Iran than Kyrgyzstan and Tajikistan, with which China shared border.
And also, Iran have conflict with Central Asia republics over the issue of Caspian Sea, where Iran strived to declare it lake and get 20 per cent of the share in the resources. Of course, having China by its side which is an important member of UN having Veto power in the assembly would add some steel in the neck of Iran against other states.
China and Iran, through this deal have plan for joint military exercise and intelligence sharing. European intelligence report says that around 5k Chinese troops would be deployed in Tehran to protect Chinese interests and investments. The deal stretching from Caspian to Indian ocean is a break-through that strengthen Chinese position. It has sparked turbulence in the Europe also because Chinese presence in the Caspian region via Iran would be another major hurdle after Russia to their Trans-Caspian pipeline project. It also strengthens Chinese to withstand any kind of blockade in sea-lines. Having an ally at the heart of Middle East and in the gateway of Central Asia would be exhausting for America and its allies in the region.