Remittance Flows Register Robust 7.3 Percent Growth in 2021
Remittances to low- and middle-income countries are projected to have grown a strong 7.3 percent to reach $589 billion in 2021. This return to growth is more robust than earlier estimates and follows the resilience of flows in 2020 when remittances declined by only 1.7 percent despite a severe global recession due to COVID-19, according to estimates from the World Bank's Migration and Development Brief released today.
For a second consecutive year, remittance flows to low- and middle-income countries (excluding China) are expected to surpass the sum of foreign direct investment (FDI) and overseas development assistance (ODA). This underscores the importance of remittances in providing a critical lifeline by supporting household spending on essential items such as food, health, and education during periods of economic hardship in migrants' countries of origin.
"Remittance flows from migrants have greatly complemented government cash transfer programs to support families suffering economic hardships during the COVID-19 crisis. Facilitating the flow of remittances to provide relief to strained household budgets should be a key component of government policies to support a global recovery from the pandemic," said Michal Rutkowski, World Bank Global Director for Social Protection and Jobs.
Factors contributing to the strong growth in remittance are migrants' determination to support their families in times of need, aided by economic recovery in Europe and the United States which in turn was supported by the fiscal stimulus and employment support programs. In the Gulf Cooperation Council (GCC) countries and Russia, the recovery of outward remittances was also facilitated by stronger oil prices and the resulting pickup in economic activity.
Remittances registered strong growth in most regions. Flows increased by 21.6 percent in Latin America and the Caribbean, 9.7 percent in Middle East and North Africa, 8 percent in South Asia, 6.2 percent in Sub-Saharan Africa, and 5.3 percent in Europe and Central Asia. In East Asia and the Pacific, remittances fell by 4 percent – though excluding China, remittances registered a gain of 1.4 percent in the region. In Latin America and the Caribbean, growth was exceptionally strong due to economic recovery in the United States and additional factors, including migrants' responses to natural disasters in their countries of origin and remittances sent from home countries to migrants in transit.
The cost of sending $200 across international borders continued to be too high, averaging 6.4 percent of the amount transferred in the first quarter of 2021, according to the World Bank's Remittance Prices Worldwide Database. This is more than double the Sustainable Development Goal target of 3 percent by 2030. It is most expensive to send money to Sub-Saharan Africa (8 percent) and lowest in South Asia (4.6 percent). Data reveal that costs tend to be higher when remittances are sent through banks than through digital channels or through money transmitters offering cash-to-cash services.
"The immediate impact of the crisis on remittance flows was very deep. The surprising pace of recovery is welcome news. To keep remittances flowing, especially through digital channels, providing access to bank accounts for migrants and remittance service providers remains a key requirement. Policy responses also must continue to be inclusive of migrants especially in the areas of access to vaccines and protection from underpayment," said Dilip Ratha, lead author of the Brief and head of KNOMAD.
Remittances are projected to continue to grow by 2.6 percent in 2022 in line with global macroeconomic forecasts. A resurgence of COVID-19 cases and reimposition of mobility restrictions poses the biggest downside risk to the outlook for global growth, employment and remittance flows to developing countries. The rollback of fiscal stimulus and employment-support programs, as economies recover, may also dampen remittance flows.
Regional Remittance Trends
Officially recorded remittance flows to the East Asia and Pacific region are projected to have fallen by 4 percent in 2021 to $131 billion. Excluding China, remittances to the region grew by 1.4 percent in 2021 and is projected to grow by 3.3 percent in 2022. As a share of gross domestic product (GDP), top recipients in the region are smaller economies such as Tonga (43.9 percent), Samoa (21.1 percent), and the Marshall Islands (12.8 percent). Remittance costs: The average cost of sending $200 to the region fell to 6.7 percent in the first quarter of 2021 compared to 7.1 percent a year earlier. The five lowest-cost corridors for the region averaged 2.7 percent for transfers primarily to the Philippines; while the five highest-cost corridors, excluding South Africa to China, which is an outlier, averaged 15 percent.
After falling 8.6 percent in 2020, remittance flows to Europe and Central Asia are projected to have grown 5.3 percent to $67 billion in 2021 due to stronger economic activity in the European Union and surging energy prices. Remittances are projected to grow by 3.8 percent in 2022. Remittances are currently the largest source of external financing in the region. Inflows have been higher or equal to the sum of FDI, portfolio investment, and ODA in 2020 and 2021. As a share of GDP, remittances in the Kyrgyz Republic and Tajikistan stand above 25 percent. Remittance costs: The average cost of sending $200 to the region rose slightly to 6.6 percent in the first quarter of 2021 from 6.5 percent a year earlier, largely reflecting a sharp increase in costs in the Turkey-Bulgaria corridor. Russia is one of the lowest-cost senders globally with costs falling from 1.8 percent to 1 percent.
Remittance flows into Latin America and the Caribbean will likely reach a new high of $126 billion in 2021, registering a solid advance of 21.6 percent compared to 2020. Mexico, the region's largest remittance recipient, received 42 percent ($52.7 billion) of the regional total. The value of remittances as a share of GDP exceeds 20 percent for several smaller economies: El Salvador (26.2 percent), Honduras (26.6 percent), Jamaica, (23.6 percent), and Guatemala (18 percent).The adverse effects of COVID-19 and Hurricanes Grace and Ida contributed to higher remittance flows to Mexico and Central America. Other main drivers include recovery in employment levels and fiscal and social assistance programs in hosting countries, particularly the United States. An increase in the number of transit migrants in Mexico and other countries, and the remittances they received from overseas to support their living and travel costs, appears to be a significant factor behind the strong increase. In 2022, remittances are expected to grow at 4.4 percent, mainly due to a weaker growth outlook for the United States. Remittance costs: Sending $200 to the region cost 5.5 percent on average in the first quarter of 2021, down from 6 percent a year earlier. Mexico remained the least expensive recipient country in the G20 group, with costs averaging 3.7 percent. But remittance costs are exorbitant in smaller corridors.
Remittances to the developing countries of the Middle East and North Africa region are projected to have grown by an estimated 9.7 percent in 2021 to $62 billion, supported by a return to growth of host countries in the European Union (notably France and Spain) and the upsurge in global oil prices which positively affected the GCC countries. The increase was driven by strong gains in inflows to Egypt (12.6 percent to $33 billion) and to Morocco (25 percent to $9.3 billion), return migration and transit migration respectively, playing important roles in the favorable outturns. Remittance receipts for the Maghreb (Algeria, Morocco, and Tunisia) surged by 15.2 percent, driven by growth in Euro Area. Flows to several countries fell in 2021, including Jordan (6.9 percent decline), Djibouti (14.8 percent decline), and Lebanon (0.3 percent decline). For the developing MENA region, remittances have long constituted the largest source of external resource flows among ODA, FDI, and portfolio equity and debt flows. The outlook for remittances in 2022 is one of slower growth of 3.6 percent due to risks stemming from COVID-19. Remittance costs: The cost of sending $200 to MENA fell to 6.3 percent in the first quarter of 2021 from 7 percent a year ago.
Remittances to South Asia likely grew around 8 percent to $159 billion in 2021. Higher oil prices aided economic recovery and drove the spike in remittances from the GCC countries which employ over half of South Asia's migrants. Economic recovery and stimulus programs in the United States also contributed to the growth. In India, remittances advanced by an estimated 4.6 percent in 2021 to reach $87 billion. Pakistan had another year of record remittances with growth at 26 percent and levels reaching $33 billion in 2021. In addition to the common drivers, the government's Pakistan Remittance Initiative to support transmission through formal channels attracted large inflows. In addition, Afghanistan's fragile situation emerged as an unexpected cause of remittances in 2021 intended for Afghan refugees in Pakistan as well as for families in Afghanistan. Remittances is the dominant source of foreign exchange for the region, with receipts more than twice as large as FDI in 2021. Remittance costs: South Asia has the lowest average costs of any world region at 4.6 percent. But sending money to South Asia through official channels is expensive compared with informal channels which remain popular. Cost-reducing policies would create a win-win situation welcomed by migrants and South Asian governments alike.
Remittance inflows to Sub-Saharan Africa returned to growth in 2021, increasing by 6.2 percent to $45 billion. Nigeria, the region's largest recipient, is experiencing a moderate rebound in remittance flows, in part due to the increasing influence of policies intended to channel inflows through the banking system. Countries where the value of remittance inflows as a share of GDP is significant include the Gambia (33.8 percent), Lesotho (23.5 percent), Cabo Verde (15.6 percent) and Comoros (12.3 percent). In 2022, remittance inflows are projected to grow by 5.5 percent due to continued economic recovery in Europe and the United States. Remittance costs: Costs averaged 8 percent in the first quarter of 2021, down from 8.9 percent a year ago. Although intra-regional migration makes up more than 70 percent of cross-border migration, costs are high due to small quantities of formal flows and utilization of black-market exchange rates.
What can I do with an Economics degree?
A degree in economics will increase your employability in any industry. High-skilled graduates are in high demand worldwide. The wide range of problem-solving and analytical skills that students with economics degrees have made them a versatile and valuable asset to the economy industry makes it a very interesting field. This filed is really difficult in getting in degree and quite who has ever learned economics have thought "I need help to do my economics assignment" but it is worth spending 4+ years if you are really into it.
Here's a list of top economics jobs, including details about what you can expect and skills required.
Economist careers
A professional economist will research and analyze economic data, issues, and trends. You will need to complete a postgraduate degree in economics to be qualified to work as an economist. A professional economist will also need to be able produce economic forecasts and reports that can be presented to clients (individuals or financial institutions) and provide business advice.
Local and national government, private and public banks, insurance companies, think tanks, large multinational corporations, financial consultancies and accountancy firms are all possible employers. This role requires a solid understanding of current affairs and economic contexts.
Bank jobs in Economics
Economists are attracted to banking careers. These jobs offer great earning potential and high demand. A background in economics is highly valued for roles in financial management, financial planning and risk analysis. Bank careers focus on advising and providing services to a wide range of customers and clients, with a strong emphasis on meeting the financial needs of their clients.
Accountancy careers in economics
Further professional qualifications are required to become a qualified accountant. However, economics graduates can find many roles in accountancy. You can work in multiple industries and be an accountant. Your job focuses on the financial position of an individual, company, or organization. Accounting careers often involve recording, classifying and interpreting financial data.
Strong analytical skills and computer literacy are required for these careers. Accounting jobs are best suited for graduates in Economics who can easily make sense out of complex data sets.
Careers in economics and financial consultancy
Economists and economists are vital to the financial consulting industry and the business world. There are many opportunities for economics graduates to find employment in large and medium-sized companies that need to conduct economic research. A role as an economic researcher requires a thorough understanding of economic theories, models, analytical and problem solving skills, and mathematical ability. Similar roles would be filled by financial consultants working in the field of economics. However, they might work for multiple clients and produce reports as well as advising on business strategy. This role requires a high level of industry knowledge and understanding of corporate finances.
The public sector offers many opportunities for economic careers
Economists are highly valued in all aspects of public and private spending. The public sector often includes jobs in economics, including transport, commercial, waste and energy services. The recent global recession and tightening of economic regulation worldwide have led to an increase in the demand for economics students.
Careers in economics that involve data analysis and actuarial work
An actuary can be described as a business professional who advises on and evaluates the impact of financial uncertainty and risk. Accurate knowledge of both economics and business is used by actuaries to provide reports and develop strategies for reducing these risks. The majority of the entry-level roles in this field involve insurance and pensions. However, later you may be able move into areas such as banking, investments, or healthcare. Actuaries need to be proficient in mathematics and statistical compiling, as well as able communicate complex data to non-experts.
Careers and jobs in alternative economics
A background in economics can make it seem that almost anything is possible. Other common roles and careers in economics include stockbroker and insurer, business manager (retail merchandizer), retail merchandizer and pricing analyst, statistician and financial consultant, and salesperson.
If none of these interests you, what are you able to do with an economics degree? These are just a few of the options you might want to explore: international development and human resource management, journalism law, management, marketing research, politics, public relation, taxation and taxation. Or you can even start your own business as an entrepreneur!
How Smart Investing can be a Significant Strategy for Traders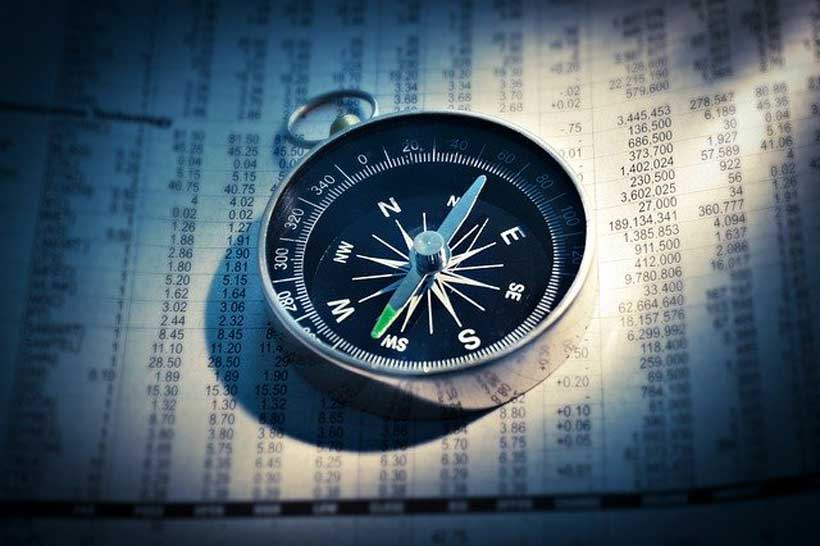 Despite being one of the biggest sources of passive income, the forex market is still unexplored by many. The main reason is the risk involved. Traders, especially those with little experience, fear losing money because its an unpredictable and uncertain industry. However, the truth is that with smart investing strategies, you can save yourself from losses.
Strategies have always been an essential part of forex trading. Beginners are also advised to go through reviews, strategies, and recommendations from experts. For those who are just getting started, here are some of the strategies that can help in trading and smart investing.
Understand About Trading Styles and Your Goals:
When you decide to set out on a trading journey, the very first thing is to get a clear goal in your mind about the methods you are going to use. Each trading style has a separate risk profile attached to it. Therefore, the right decision is essential to have a successful trading journey.
Maintaining a slow pace
The best key to a successful trading career is consistency. Indeed, all traders have lost money, but if you have a positive edge, you can be at the top in no time. The best way to gain success is to educate yourself and create a trading plan for the future. Sticking to the plan and working on it is what you need to focus on.
Exploring new trading plans
Yes, consistency is important but never be afraid to reevaluate your trading plan if things are not working. The more your experience grows, the better your needs might change. Your plan must reflect your goal. In case your financial situation changes, you need to work with a new plan.
Checking your emotions
Keeping your emotions under control is what you need to look forward to. Never let your emotions do the talking for you. Remember, 'revenge trading' rarely ends on a positive note. If you lose a trade, don't go all in and invest everything in it. Rather, try to stick to your initial plan and maintain the loss over time.
Knowing the market
The exact importance of educating yourself on the Forex market is essential. Try to understand every trend the trade has to follow and take time to study it all. You also need to know what exactly affects the capital before you risk it. This is a future investment that you are focusing on for positive revenue in returns.
Acknowledging your limits
The exact limit that you are willing to risk needs to be acknowledged before using it. The money invested in trade can never be returned after investment. This is why you need to set boundaries for yourself before actually using the capital. Never risk more capital than you can afford.
Knowing where to stop
Try to act upon the orders by maintaining a stop and limit-based order. The last thing you need to do is actually sit back and analyze the market every time. Trailing stops are very useful as it helps to specify the movement of the market in the future. In this case, if you place contingent orders, it will not limit your risks for loss.
Choosing the right trading partner
The right selection of the trading partner is as important as choosing the base capital. The right partner can help you create an influence over proper execution, pricing, and customer satisfaction. Take time to decide the partner and select it according to your need.
Bottom line
The above-detailed steps will help you to be a successful trader and help you towards success. But, remember, trading is an art, and the only way to ace it is by discipline and practice.
Global ICT Excellence Awards rated highly Moscow for the startups ecosystem development
The Government of Moscow won the second place among state structures in the International contest Global ICT Excellence Awards in the Startup Ecosystem nomination. The award is given to organizations that have implemented the most successful startup support projects. The Malaysian Digital Economy Corporation (MDEC) won the first place. The winners were announced at the 25th World Congress of Information Technologies WCIT.
The jury of the award highly appreciated the Moscow Government programs for technology entrepreneurship. In particular, the experts rated the activities of the Moscow Innovation Cluster (MIC) aimed at transforming startups into a full-scale innovative business.
The cluster has combined all the main elements of the urban ecosystem for innovators. With its help, they can find partners and investors, organize production, establish cooperation with large companies, industrial, educational and scientific organizations.
Within the MIC framework, 11 intersectoral clusters specializing in developments of artificial intelligence, medicines, motor sports and other fields have been created. More than 10 thousand specialists from different fields participate in these projects alone.
More than 30 thousand organizations from Moscow and 80 more regions of Russia have already joined the Moscow Innovation Cluster. The cluster is supervised by the Moscow Department of Entrepreneurship and Innovative Development, and the City Department of Information Technology is responsible for its digital capabilities.
The programs of the Moscow Innovation Agency were also highly appreciated by the jury. Among them is the Moscow Accelerator project for scaling innovative solutions in promising batches in partnership with leading corporations. In two years, 13 thematic tracks were organized, for participation in which more than 4.8 thousand applications were received. Another major project is a pilot innovation testing program intended for testing ready-made technological products in urban environment. More than 140 sites in 18 branches are available for piloting. At the moment, 110 tests have been completed, 41 more are in the process of testing.
The Global ICT Excellence Awards have been awarded for more than 20 years for the best innovative solutions in the private and public sector aimed at developing information and communication technologies and improving the quality of people's lives. Its founder is the World Information Technologies and Services Alliance (WITSA). The organization includes more than 80 countries.