Israel-Iran tension on the rise
Scaring scenario is developing in the Middle East. Senior Israeli defense officials say the country is preparing for the possibility of an armed conflict with regional arch-rival Iran and its proxies. Israeli army chief of staff, Lt. Gen. Aviv Kohavi, said Tuesday that the Israeli military was "speeding up the operational plans and readiness for dealing with Iran and the military nuclear threat."
Israel is the only Jewish state created in the heart of the Muslim world and surrounding Muslim nations all around it. Israel is the only nuclear state in this part of the world and in the habit of invading and grabbing Arab land. Israel does not wish that any country around it should gain nuclear technology or develop nuclear technology. Israel can not afford to have any competitor in the whole region.
Israel considers Iran an existential threat and has warned that it would act with military force if needed to prevent Iran from developing nuclear weapons. Last month Israeli Foreign Minister Yair Lapid said that "if a terror regime is going to acquire a nuclear weapon, we must act."
Iran insists its nuclear program is for peaceful purposes only. Tehran is set to renew nuclear talks with world powers this month, after the 2015 accord to curb its nuclear program collapsed following the U.S.'s withdrawal from the agreement in 2018.
Addressing lawmakers at a meeting of the Knesset's Foreign Affairs and Defense Committee, Kohavi said the military "continued to act against our enemies in covert operations and missions around the Middle East" during the past year.
His remarks came following a string of reported Israeli airstrikes in Syria. Israel has staged hundreds of strikes on Iran-linked military targets in neighboring Syria in the past decade but rarely acknowledges its operations.
It has been said that Iran's presence near its northern frontier is a red line and that it targets arms shipments bound for Iranian-backed Lebanese militant group Hezbollah and Iran-linked facilities in Syria.
Speaking during a visit to a defense industry factory in the northern city of Shlomi, near the Lebanese border, Israeli Defense Minister Benny Gantz said that Israel was "working all the time to prevent war – carrying out operations, conveying messages, preventing (a military) build-up."
In the event of war, he said, "we will be prepared to execute operations that haven't been seen in the past, with means that weren't in our hands in the past, that will harm the heart of terror and its abilities."
On the other hand, Iran is also well prepared to respond to any aggression from any country. During the Trump administration, the U.S. killed the top Iranian General Qasmi in Iraq, which was well retaliated by Iran in a very appropriate manner. Retaliation of any aggression is the legitimate right of Iran.
Scared, if Isreal opts for any misadventure, the Iranian response may become even worse. The whole region may be pushed to war. It may not be a limited strike but may spread across the entire region, engulfing many nations in the area as well as globally.
Middle-East is a region supplying Oil to the rest of the world. Any disturbance in the area will ultimately create hype in the oil prices, which is already relatively high. Europe, Japan, and China depend on Oil from the Middle East. Instability in the region will affect their economies adversely.
Unfortunately, it is unfair that an illegitimate nuclear state is warning another country to attack if it suspects nuclear activities. Isreal is a country, defaulter of U.N. resolutions and ignored U.N. supremacy or the rule of law.
Recently, Israel has been gaining recognition from a few oil-rich Arab rulers, who are not democratically elected or representing the public. The rulers may recognize the state of Israel, but public opinion is instead the opposite. In case of war, most of the Arab world, especially the public, may not support their government to stand with Israel. Anti-Isreal sentiments are on the rise.
Also, Russia and China have a deep interest in Iran and may not allow the U.S. to involve freely in Iran. The revival of Russia and the rise of China is counter-balance power in geopolitics. The U.S. is no longer a unique supper power in the unipolar world. The U.S. has to think twice before deciding to be involved in Iran–Israel conflict.
Saudi religious moderation is as much pr as it is theology
Mohammed Ali al-Husseini, one of Saudi Arabia's newest naturalized citizens, ticks all the boxes needed to earn brownie points in the kingdom's quest for religious soft power garnered by positioning itself as the beacon of 'moderate,' albeit autocratic, Islam.
A resident of Saudi Arabia since he had a fallout with Hezbollah, the Iranian-backed Lebanese Shiite militia, Mr. Al-Husseini represents what the kingdom needs to support its claim that its moderate form of Islam is religiously tolerant, inclusive, non-sectarian, pluralistic, and anti-discriminatory.
More than just being a Shiite, Mr. Al-Husseini is the scion of a select number of Lebanese Shiite families believed to be descendants of the Prophet Mohammed.
Put to the test, it is a billing with as many caveats as affirmatives – a problem encountered by other Gulf states that project themselves as beacons of autocratic interpretations of a moderate strand of the faith.
Even so, Saudi Arabia, despite paying lip service to religious tolerance and pluralism, has, unlike its foremost religious soft power competitors – the United Arab Emirates, Qatar, Turkey, Iran, and Indonesia, yet to legalise non-Muslim worship and the building of non-Muslim houses of worship in the kingdom.
Similarly, the first batch of 27 newly naturalized citizens appeared not to include non-Muslims. If it did, they were not identified as such in contrast to Mr. Al-Hussein's whose Shiite faith was clearly stated.
The 27 were naturalized under a recent decree intended to ensure that Saudi Arabia can compete with countries like the United Arab Emirates, Qatar, and Singapore in attracting foreign talent. About a quarter of the new citizens, including Mr. Al-Husseini and Mustafa Ceric, a former Bosnian grand mufti, were religious figures or historians of Saudi Arabia.
In doing so, Saudi Crown Prince Mohammed bin Salman linked his economic and social reforms that enhanced women's rights and catered to youth aspirations to his quest for religious soft power and leadership of the Muslim world. The reforms involved tangible social and economic change. Still, they refrained from adapting the ultra-conservative, supremacist theology that underlined the founding of the kingdom and its existence until the rise of King Salman and his son, the crown prince, in 2015.
Prince Mohammed's notion of 'moderate' Islam is socially liberal but politically autocratic. It calls for absolute obedience to the ruler in a deal that replaces the kingdom's long-standing social contract in which the citizenry exchanged surrender of political rights for a cradle-to-grave welfare state. The new arrangement expands social rights and economic opportunity at the price of a curtailed welfare state as well as the loss of political freedoms, including freedoms of expression, media, and association.
A series of recent op-eds in Saudi media written by pundits rather than clerics seemingly with the endorsement, if not encouragement of the crown prince or his aides, called for top-down Martin Luther-like religious reforms that would introduce rational and scientific thinking, promote tolerance, and eradicate extremism.
Mamdouh Al-Muhaini, general manager of the state-controlled Al-Arabiya and Al-Hadath television networks, spelled out the top-down process of religious reform that would be led by the crown prince even though the writer stopped short of identifying him by name.
"There are dozens, or perhaps thousands, of Luthers of Islam… As such, the question of 'where is the Luther of Islam' is wrong. It should instead be: Where is Islam's Frederick the Great? The King of Prussia, who earned the title of Enlightened Despot, embraced major philosophers in Europe like Kant and Voltaire and gave them the freedom to think and carry out scientific research, which helped their ideas spread and prevail over fundamentalism after bitter clashes. We could also ask where is Islam's Catherine the Great…? Without the support and protection of these leaders, we would have likely never heard of these intellectuals, nor of Luther before them," Mr. Al-Muhaini said.
Messrs. Al-Husseini and Ceric represent what Saudi Arabia would like the Muslim and non-Muslim world to take home from their naturalization.
A religious scholar, Mr. Ceric raised funds in Saudi Arabia, Iran, and Malaysia during the Bosnian war in the 1990s and defended issues close to Saudi Arabia's heart even if his own views are more liberal.
Mr. Ceric argued, for example, that opposition to Wahhabism, the kingdom's austere interpretation of Islam that has been modified since King Salman came to power, amounted to Islamophobia even if the cleric favoured Bosnia's more liberal Islamic tradition. The cleric also opposed stripping foreign fighters, including Saudis, of Bosnian citizenship, granted them for their support during the war.
To Saudi Arabia's advantage, Mr. Ceric continues to be a voice of Muslim moderation as well as proof that Islam is as much part of the West as it is part of the East and the hard to defend suggestion that being a liberal does not by definition entail opposition to ultra-conservatism.
Referring to the fact that he is a Shiite, Mr. Al-Husseini said in response to his naturalisation by a country that was created based on an ultra-conservative strand of Islam that sees Shiites as heretics: "The glowing truth that cannot be contested is that the Kingdom of Saudi Arabia is open to everyone…and does not look at dimensions of…a sectarian type."
Beyond being a Shiite Muslim cleric, Mr. Al-Husseini is to have been a Hezbollah insider. A one-time proponent of resistance against Israel, Mr. Al-Husseini reportedly broke with Hezbollah as a result of differences over finances.
He associated himself on the back of his newly found opposition to Hezbollah with the Saudi-backed March 14 movement headed by Saad Hariri, a prominent Lebanese Sunni Muslim politician.
As head of the relatively obscure Arabic Islamic Council that favoured inter-faith dialogue, particularly with Jews, Mr. Al-Husseini ticked off another box on the Saudi checklist, particularly given the kingdom's refusal to establish diplomatic relations with Israel without a clear and accepted pathway to a resolution of the Israeli-Palestinian conflict.
While Mr. Al-Husseini's history fits the Saudi bill, his impact appears to be limited. He made some incidental headlines in 2015 after he used social media to urge Muslims, Jewish, and Christian clerics to downplay religious traditions that call for violence.
Mr. Al-Husseini spoke as the tension between Israel and Lebanon mounted at the time after Hezbollah killed two Israeli soldiers in a cross-border attack.
Earlier, Mr. Al-Husseini seemingly became the first Arab Shiite religious figure to address Israelis directly and to do so in broken Hebrew.
"We believe that not all Jews are bad [just as] not all Muslims are terrorists. Let us cousins put our conflicts aside and stay away from evil and hatred. Let us unite in peace and love," Mr. Al-Husseini told an unknown number of Israeli listeners.
Mr. Al-Husseini's presence on social media pales compared to that of the Muslim World League and its head, Mohammed Al Issa. The League, the one-time vehicle for Saudi funding of Muslim ultra-conservatism worldwide, and its leader, are today the main propagators of Prince Mohammed 's concept of moderate Islam.
Mr. Al-Husseini's 47,00 followers on Twitter and 10,200 on Facebook pale against his Saudi counterparts who propagate a message similar to his.
The League has 2.8 million Twitter followers in English and 3.4 million in Arabic in addition to 662,000 in French and 310,00 in Urdu. The League boasts similar numbers on Facebook. The League's president, Mr. Al-Issa, has 670,000 followers on Twitter and 272,000 on Facebook.
Vienna Talks: US-Russia-China trilateral and Iran
Talks between Iran and other signatories to the Joint Comprehensive Plan of Action (JCPOA) 2015/Iran Nuclear deal regarding the revival of the deal resumed at Vienna on November 29, 2021 after a hiatus of five months (the talks which began on April 2021 have been stalled since June 2021). The US has not been participating directly in these talks.
Iranian President Ebrahim Raisi who won the June 2021 election has not been opposed to engaging with other signatories to the JCPOA, including the US, but has repeatedly stated, that Iran would only return to full compliance to the 2015 agreement, if its key demands are addressed favorably, and would give precedence to its national interest.
EU political director, Enrique Mora sounded optimistic with regard to the resumption of the talks, and while talking to reporters said:
'I feel positive that we can be doing important things for the next weeks'
Iran's Deputy Foreign Minister, Ali Bagheri Kani, also the country's chief nuclear negotiator, said that the US is adopting a 'maximum pressure' approach (referring to economic sanctions) which would not help in achieving any genuine results.
Ali Bagheri Kani's statement underscores the fact that any significant headway with regard to the Iran nuclear deal is likely to be an uphill task. Iran has increased its uranium enrichment and uranium stockpile, away above the limits agreed upon during the 2015 agreement, and has also restricted access of International Atomic Energy Agency (IAEA) inspectors to it's nuclear program. Tehran has also made it clear, that if the US lifts all economic sanctions, it will get back to full compliance to the agreement of 2015. Tehran is also seeking a guarantee from the US, that in future it would not withdraw from an agreement, as Donald Trump had done.
The Biden Administration too has been adopting a more aggressive stance vis-à-vis Iran in recent months (Iranian officials have gone to the extent of saying that Biden's Iran policy is no different from that of Trump). The US seems to be unwilling to remove all sanctions against Iran. US has also been saying that if diplomacy fails it will need to explore other options against Iran and would not refrain from exerting more pressure . On Monday, a US State Department spokesman categorically stated that 'If Iran demands more or offers less than a mutual return to compliance, these negotiations will not succeed,'.
US-Russia-China trilateral and Iran
In recent weeks, Washington has made efforts to reduce tensions with Beijing and Moscow, sending out a message that it is keen to work with both countries on certain issues – especially Afghanistan, Climate Change and Iran.
Both Moscow and Beijing have adopted a different stance from Washington on the Iran issue. Washington's decision to host a Democracy Summit (December 9-10, 2021) has not gone down to well with either especially Beijing.
During a video conversation on November 24, 2021 with Iranian Foreign Minister, Hossein Amir-Abdollahian, Chinese Foreign Minister Wang Yi not only supported Tehran's demands with regard to the JCPOA, but also criticized the Summit For Democracy saying that it will only create further divisions globally. Russia's Ambassador to Tehran, Levan Dzhagaryan, also supported Tehran's demands saying some of them were pertinent. In a newspaper interview he said:
'For example, they, the Iranian side, want to guarantee, let's say, in future Americans wouldn't repeat the same step as they did before. The Iranian side also needs some guarantees from the European businesses to fulfill and to implement all that contract. It is quite logical'
US President, Joe Biden while seeking to have a working relationship with China and Russia has also been trying to work together with democracies, and also send out a message that democracies can deliver (hours before his conversation with Chinese President Xi Jinping on November 14, 2021, Biden signed into law an ambitious 1.2 trillion USD infrastructure package). The Summit for Democracy was aimed at greater coordination with other democracies, especially US allies, on important global issues, but it remains to be seen if the Summit will raise tensions between Washington and Beijing and Moscow, and thus indirectly act as an impediment to further progress on talks related to the Iran nuclear deal.
While Biden's emphasis on democracies working together, and the need to check China's growing clout is legitimate, it is important that he does not make the same mistakes as Trump and does not compel Iran to become an appendage of China (imposition of further sanctions at a time when Iran's economy is in the doldrums will only increase the Anti-US sentiment in Iran). It is also important that the US works closely with its allies on the Iran issue. France, Germany and UK should be playing a more pro-active role in the revival of JCPOA and should not be quiet bystanders. Iran on its part also needs to demonstrate flexibility and pragmatism.
Testing the waters: Russia explores reconfiguring Gulf security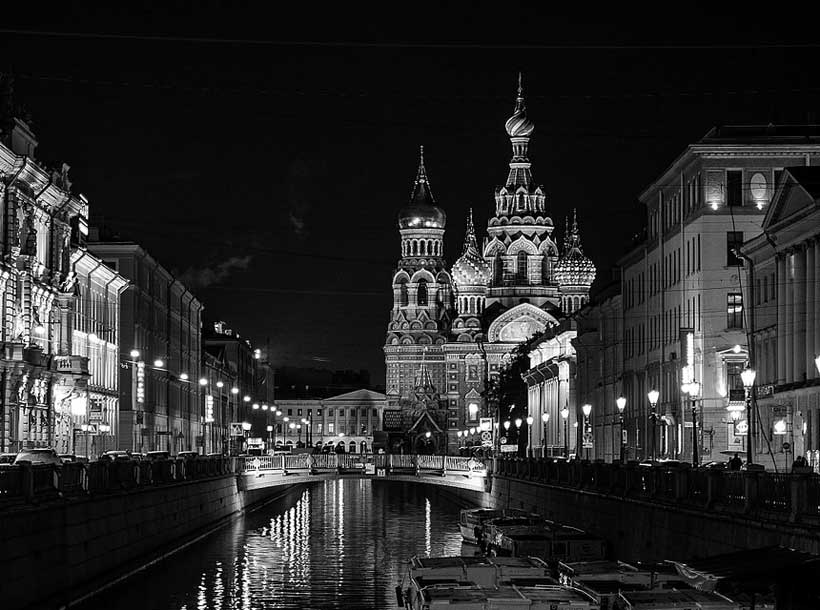 Russia hopes to blow new life into a proposal for a multilateral security architecture in the Gulf, with the tacit approval of the Biden administration.
If successful, the initiative would help stabilise the region, cement regional efforts to reduce tensions, and potentially prevent war-wracked Yemen from emerging as an Afghanistan on the southern border of Saudi Arabia and the Gulf of Aden and at the mouth of the Red Sea.
For now, Vitaly Naumkin, a prominent scholar, academic advisor of the foreign and justice ministries, and head of the Institute of Oriental Studies at the Russian Academy of Sciences, is testing the waters, according to Newsweek, which first reported the move.
Last week, he invited former officials, scholars, and journalists from feuding Middle Eastern nations to a closed-door meeting in Moscow to discuss the region's multiple disputes and conflicts and ways of preventing them from spinning out of control.
Mr. Naumkin, who is believed to be close to Russian President Vladimir Putin, co-authored the plan first put forward in 2004. The Russian foreign ministry published a fine-tuned version in 2019.
Russia appears to have timed the revival of its proposal to begin creating a framework to deal with Houthi rebels, seemingly gaining the upper hand against Saudi Arabia in Yemen's seven-year-long devastating war.
The Iranian-backed rebels appear to be closer to capturing the oil and gas-rich province of Marib after two years of some of the bloodiest fighting in the war. The conquest would pave the way for a Houthi takeover of neighbouring Shabwa, another energy-rich region. It would put the rebels in control of all northern Yemen.
The military advances would significantly enhance the Houthi negotiating position in talks to end the war. They also raise the spectre of splitting Yemen into the north controlled by the Houthis and the south dependent on Saudi Arabia and the United Arab Emirates.
"The battle for Marib could be a final stand for the possibility of a unified Yemen," said Yemeni writer and human rights activist Nabil Hetari.
A self-declared independent North Yemen would potentially resemble an Afghanistan sitting on one of the world's critical chokepoints for the flow of oil and gas. North Yemen would be governed by a nationalist Islamist group that presides over one of the world's worst humanitarian crises, struggles to win international recognition, restore public services, and stabilise a war-ravaged economy while an Al-Qaeda franchise operates in the south.
The Russian initiative also appears geared to take advantage of efforts by Middle Eastern rivals Saudi Arabia, the United Arab Emirates, Qatar, Turkey, and Iran to reduce regional tensions, get a grip on their differences, and ensure that they do not spin out of control.
Russia seems to be exploiting what some describe as paused and others as stalled talks between Saudi Arabia and Iran mediated by Iraq. Iraqi officials insisted that the talks are on hold until a new Iraqi government has been formed following last month's elections. The discussions focused at least partially on forging agreement on ways to end the Yemen war.
Mr. Naumkin suggested that the Russian initiative offers an opportunity to carve the Middle East out as a region of cooperation as well as competition with the United States in contrast to southeastern Europe and Ukraine, where US-Russian tension is on the rise.
In the Middle East, Russia and the United States "have one common threat, the threat of war. Neither the United States nor Russia is interested in having this war," Mr. Naumkin told Newsweek.
A State Department spokesperson would not rule out cooperation. "We remain prepared to cooperate with Russia in areas in which the two sides have common interests while opposing Russian policies that go against US interests," the spokesperson said.
The Russian proposal calls for integrating the US defense umbrella in the Gulf into a collective security structure that would include Russia, China, Europe, and India alongside the United States. The structure would include, not exclude Iran, and would have to extend to Israel and Turkey.
UAE efforts to return Syrian President Bashar al-Assad to the Arab, if not the international fold, although not driven by the Russian initiative, would facilitate it if all other things were equal.
Inspired by the Organization for Security and Co-operation in Europe (OSCE), the proposal suggests that the new architecture would be launched at an international conference on security and cooperation in the Gulf.
Russia sees the architecture as enabling the creation of a "counter-terrorism coalition (of) all stakeholders" that would be the motor for resolving conflicts across the region and promoting mutual security guarantees.
The plan would further involve the removal of the "permanent deployment of troops of extra-regional states in the territories of states of the Gulf," a reference to US, British, and French forces and bases in various Gulf states and elsewhere in the Middle East.
It calls for a "universal and comprehensive" security system that would take into account "the interests of all regional and other parties involved, in all spheres of security, including its military, economic and energy dimensions."
In Mr. Naumkin's reading, Middle Eastern rivals "are fed up with what's going on" and "afraid of possible war." Negotiations are their only remaining option.
That seems to drive men like UAE Crown Prince Mohammed bin Zayed, his Saudi counterpart Mohammed bin Salman, Qatari Emir Tamim bin Hamad Al Thani, Turkish President Recep Tayyip Erdogan, and Iranian leader Ebrahim Raisi to reach out to one another in a recent flurry of activity.
"These are talks between autocrats keen to protect their own grip on power and boost their economies: not peace in our time, only within our borders," cautioned The Economist.