Myanmar's 'Military Government' versus 'National Unity Government': Which One is Ahead?
On February 1 this year, the military overthrew the Aung San Suu Kyi-led national government and seized power in Myanmar, reversing more than a decade of democratic reforms. In the last eight months since, Myanmar's junta has killed at least 1,243 anti-military protesters and detained 9,000 others in the wake of a popular uprising following the military coup. Since independence in 1948, Myanmar's military with the help of Bamar, has continued to persecute various ethnic groups (Rohingya, Kachin, Karen, Shin, etc.). After the mass movement of 1989 and the Saffron revolution of 2007, this time the military is brutally killing its own Bamar tribes, including other minority ethnic groups. The CRPH (Exiled Legislature) was formed on 5 February 2021 by the NLD's exiled parliamentarians as resistance and opposition, and later on 16 April, the NLD formed the National Unity Government (NUG) with representatives of various ethnic groups. The military, on the other hand, transformed their State Administrative Council into a "caretaker government". Now the military and the government of national unity; both sides are continuing their efforts to gain legitimacy. But only time will choose the triumphant.
Internal Situation
After nine months since the coup, Myanmar is still far from being stable. Tatmadaw, as the Myanmar military is known, is now facing layers of mass resistance: fighting the People's Defense Forces (PDF) and Ethnic Armed Organizations (EAOs) on all sides of Myanmar, with an exception of Rakhine. The earlier nonviolent Civil Disobedient Movement (CDM) was brutally crushed by security forces, only to be replaced by a proliferation of PDFs all over Myanmar. NUG's Ministry of Defense (MoD) has very recently been able to declare a formal command structure to facilitate coordination between more than 340 PDF militia groups (varying in sizes) and allied EAOs. The 'shadow government' has officially declared a "People's Defensive War" on 8 September. Attacks have intensified since then with bombs exploding at Military Procurement Department, CID office, Military Intelligence Office, Power Supply Authority offices. So far, more than a thousand soldiers have been killed. In addition, about 3,000 members of the military and police defected and joined the PDF. PDFs are mostly active in Western Myanmar whereas EAOs continue their resistance in rugged borderland of the East.
Tatmadaw, on the other hand, has brought out plans for an all-out anti-insurgency operation known as Operation Anawrahta, a military campaign of unprecedented scale. As of early November, the junta's clearance operation has resulted in extrajudicial killings, arbitrary arrests and displacement. Internet and mobile services in different regions are being shut down. Lieutenant General Thanh Hlaing, one of the most brutal military commanders has been appointed to crackdown the PDF in Sagaing, Chin, Mandalay, Magwe states. Since the primary focus of Operation Anawratha is to eradicate PDF resistance from Bamar heartlands of Western Myanmar, on 26 September, the junta declared a five-month unilateral ceasefire with the ethnic armed groups, however, with little to no impact on ground.
Although Kachin, Karen and Shan rebel groups are training PDF soldiers, these influential EAOs are far from being loyal to NUG. The Wa State Army, Myanmar's largest armed group, is playing a silent role. The Arakan Army of Rakhine, another formidable EAO, is in an unspoken understanding with Tatmadaw, moving ahead with its agenda of expanding control over Rakhine facing little opposition from the military.
Economic Situation
Since the coup, the US, UK and EU have imposed sanctions on senior military officials and their family members, as well as military-controlled companies. Multinational companies such as Kirin, Telenor, British American Tobacco, India's Adani Port and others are withdrawing their businesses. There has also been an impairing cash crunch in banks. According to the World Bank, Myanmar's economy will shrink by 10 percent by the end of 2021. Asian Development Bank has put the number at 18.4 percent. The junta is now facing a huge dollar crisis as the United States withholds about 1 billion of foreign reserves. NUG demands access to this frozen reserve, claiming itself as the legitimate authority of Myanmar. Myanmar's currency Kyat has lost 60 percent of its value as 2700 Kyat now equals to one dollar. With new foreign direct investment (FDI) being almost non-existent, unemployment reached at record 50 percent.
ASEAN
Since the coup, the Myanmar issue has become a divisive one in ASEAN. Thailand' pseudo-democratic government has already addressed Myanmar's junta chief as 'Head of Government'. ASEAN countries that are under heavy influence of China, such Cambodia and Laos maintained silence in Myanmar issue. Singapore, Malaysia and Indonesia, on the other hand, openly expressed their dissatisfaction with the junta regime.
A special ASEAN meeting on Myanmar was held on 24 April 2021 which was attended by the junta chief. Since no representative of the pro-democracy CRPH was invited, it led to a de-facto recognition of the coup regime. However, the 5-point resolution adopted in the meeting failed due to non-cooperation of the military. Junta has also denied ASEAN envoy access to Aung San Suu Kyi. As a result, the junta chief was not allowed to attend the latest ASEAN summit in October, a major blow to the military which is facing crisis of legitimacy also at home.
International Perspective
Instead of accepting the junta's nominee at the 76th UN General Assembly, UN Credentials Committee, based on an understanding reaching between the US and China, has kept NLD-appointee Kyaw Moe Tun as permanent representative to the UN although he was not allowed to speak during Session. The UK is also yet to receive the new ambassador appointed by Junta.
NUG, on the other hand, has established representative offices in the United States, the United Kingdom, France, the Czech Republic, Australia, and South Korea. On October 6, the French Senate unanimously voted to recognize the NUG. If the lower house of the French parliament approves the vote, France will be the first country to formally recognize Myanmar's shadow government. On October 7, the European Parliament passed a resolution supporting the shadow government and its parliamentary committee as the legitimate representative of Myanmar.
China
Although China has been persistent in support for the junta, it is also liaising with all parties: both NUG and anti-junta EAOs. At the core of China's stance is to fend off any effective western or Indian influence on Myanmar.
In return for China's support and recognition, junta is approving ambitious Chinese infrastructure projects, most of which did not receive go-ahead from NLD government. However, due to its support for junta, anti-China sentiment is at all-time high, leading to arson attacks on Chinese-owned factories, causing a loss of millions of dollars.
Russia
Since the path to Kremlin's heart leads through lucrative arms deals, Myanmar's junta chief visited Moscow in June and signed a number of military hardware procurement deals. Russia's support for junta regime is solely based on commercial interests. Although Moscow is not in touch with NUG, it has not addressed Min Aung Hlaing only as the Head of State or Government during his visit.
India
India has been maintaining a strategic silence when it comes to Myanmar, abstaining from voting in all UN resolutions against Myanmar since the Rohingya genocide. Although India has made some statements apparently favoring the restoration of democracy, it has not taken a stand against the coup or in favor of the NUG. According to watchdog Justice for Myanmar (JFM), Indian arms maker Bharat Electronics Limited (BEL) exported a remote-controlled air-defense station to Myanmar in July and continues to trade arms.
Since the coup, more than 8,400 Myanmar refugees crossed over into India, entering northeast Indian states Mizoram, Nagaland and Manipur.
Covid-19 and Vaccination
A total of 6 percent of the population has been covered by the military's immunization program. On the other hand, NUG announced in the last half of August that it would collect 6 million doses of vaccine from the UN Covax program for its own inoculation program. They have already formed the National Health Committee in coordination with the Ethnic Health Organizations. NUG's finance minister, Tin Tun Naing, announced in late September that US 300 million raised from online lotteries and the Burmese Diaspora fund would be used to secure vaccinations for about 1.1 million civilians living in the occupied area of armed ethnic group.
Rohingya Issue
In the wake of coup, junta chief Min Aung Hlaing made obscure hint that it is willing to continue repatriation talks, possibly in hopes of international recognition. However, as it continues to consolidate power, Hlaing turned the tide in an interview with China-based Phoenix TV on May 20, dismissing any possibility of repatriation. On the other hand, on June 3, in a bid to win global recognition, NUG revealed its policy of granting citizenship to the Rohingyas. Moreover, NUG declared that it would continue to co-operate with the International Criminal Court (ICC) and the International Court of Justice (ICJ) to hold Tatmadaw accountable for atrocities against the Rohingyas.
Analysis of possibilities
In terms of troops strength and fire power, the Tatmadaw is in much advantageous position than all PDFs and EAOs combined. However, war is never a number's game. Access to field intelligence and knowledge of the terrain enables resistance guerillas to conduct hit-and-run operations, damaging Tatmadaw's foot soldiers' morale. However, external help and recognition is necessary for the NUG to sustainably continue its resistance. Unless the NUG, through victories of PDFs and EAOs, managed to establish its control over some territory or a permanent base, the chances of getting meaningful external support are quite slim. If the number of defections rises considerably, there is a possibility of coup within the Military, Min Aung Hlaing being replaced by another military regime, as happened in the aftermath of 1988 Uprising.
Lastly, in the hope of strengthening its position within the country as well as gaining recognition from the international arena; the military and the NUG are both adopting their own strategies. Due to the use of violence, the internal situation is currently occupied by the military; the NUG-backed mass resistance forces also seem to have made a bet not to give up. Democracy or dictatorship; which one wins, so it remains to be seen.
Vietnamese PM Chinh visit to Japan: A new era of cyber, space and defence cooperation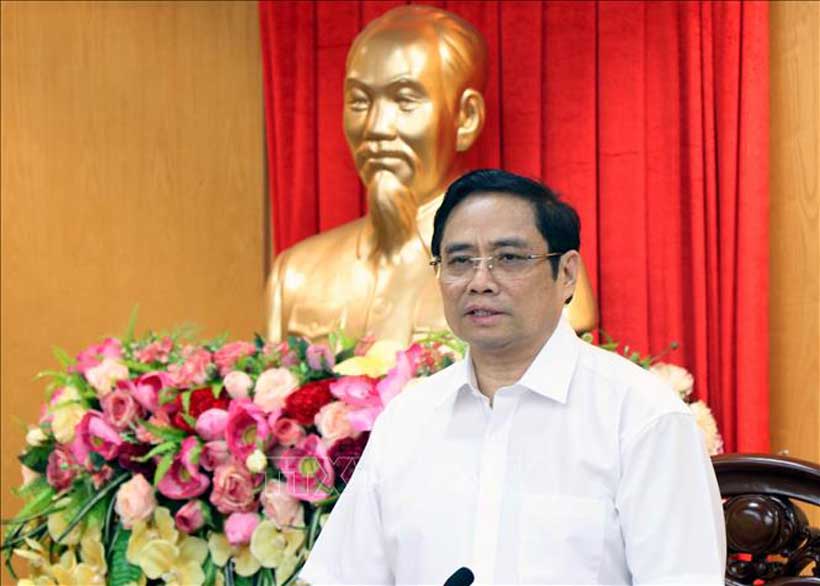 Vietnamese Prime Minister Pham Minh Chinh visited Japan from November 22-25 and discussions about trade, investment, defence, cultural and enhancing political ties took place between the two leaders. The former prime minister of Japan Suga had visited Vietnam in October 2020, and it was his first visit to any foreign country. With the coming of Fumo Kishida new prime minister in Japan, Vietnamese Prime Minister thought it prudent to engage the new political leadership. When recently Kurt Campbell stated that India and Vietnam will be crucial in deciding the fate of Asia and the three countries namely India, Vietnam and Japan have been closely cooperating with one another because of two major factors. The three countries are in the periphery of China and have major stakes in the resolution of the South China Sea dispute. Second, these three economies are promising economies in Asia and are seen to be major harbingers of technology, economic growth and sustainable development.
The visit of Vietnamese prime minister is primarily seen from the point of view of projecting the need for 'Free and Open Indo Pacific' and developing close cooperation between Vietnam and Japan. During the visit of Japanese defence minister to Vietnam last year several agreements have been signed between the two sides which included transfer of technology and defence trade between the two sides. Vietnam is facing a few challenges related to trade and investment, growing cases of Covid 19 pandemic, need for modernisation of its armed forces and realising the potential of the regional organisations such as ASEAN .In terms of developing necessary technical acumen for renewable energy sources and facilitating foreign direct investment from Japan were the major agendas for the visit of the Vietnamese Prime Minister.
The Vietnamese Prime Minister visit was his first official visit to Japan. Vietnam is increasingly seen as a middle power which requires support and cooperation from Japanese in areas such as waste management, infrastructure development, developing technology parks, export processing zones and vocational training skills to emerge as one of the engines of economic growth in Southeast Asia. In fact, Japan was the only few countries in Asia with which Vietnam has developed air bubble agreement during COVID-19 to facilitate travel of passengers and businesspeople from the two countries. Given the fact that Vietnam is slowly opening its trade and investment and tourism sector it would be looking for countries in Europe and in Asia to spur development in the country. Japanese tourists are important incoming visitors for Vietnam because of their spending and booking high end resorts and hotels.
Following the COP- 26 meeting which was held in London there have been huge expectations from the Asian countries to reduce their carbon footprints and look for other viable sources of energy. The visit of Vietnamese Prime Minister explored diverse issues related to politics, security, cultural interactions and development of human resources in Vietnam. The two defence ministers also signed aagreements related to transfer of technology and exports of Japanese defence equipment and weapons to Vietnam. Japan has already embarked on a policy to support littoral countries of South China Sea through patrol boats and fast attack crafts.
One of the critical areas that Vietnam is looking for is the development of technology and scientific rigour within the country. In this context collaboration with Japanese scientific institutions and academic community would help Vietnam to develop skills and human resources to cater to the industrial revolution 4.0. Also, Vietnam is looking for developing expertise in areas such as machine learning, big data mining, artificial intelligence, underwater systems, developing sustainable development and energy resources in those South China Sea islands so that the soldiers can become self-sufficient in energy and clean water resources. Japan has been looking for alternate sources of investment and developing infrastructure in countries such as Vietnam Cambodia and Laos. Vietnam itself is emerging as a viable alternative to China in the wake of recurring cases of COVID-19 pandemic in China. Japanese investors and entrepreneurs are looking for relocating their businesses and investments.
There is no denying of the fact that developments in South China Sea are of critical importance both for Vietnam and Japan, and it is expected that the two leaders discussed these issues in detail. The Chinese assertive activities in South China Sea have been deplored by Japan and other allied partners in the past. Vietnam is looking for cooperation with Japan in terms of submarine hunting capabilities and developing acumen for better management of human resources in defence sector. In terms of military cooperation between the two sides there is a lot of potential in terms of maritime surveillance aircraft, fast attack crafts, and coastal radar systems. Also, sonar systems and developing helicopter mounted surveillance systems would and has Vietnamese defence and surveillance capabilities. The two countries signed an agreement on space defence and cyber security.
One of the important critical areas that the two countries discussed was related to the implementation of Regional Comprehensive Economic Partnership (RCEP) and promoting intra regional trade so that better complementarities could be developed between the two sides. Another important forum where Japan and Vietnam are members is CPTPP and there is speculation that President Joe Biden might be interested in re-joining the grouping. Taiwan and China have expressed interest in joining it, but Japan is in favour of only Taiwan. In such a context when the two countries are at the crossroads of economic integration and regional economic groupings, it is expected that the two leaders discussed necessary checks and balances so the trade interests of the two countries can be protected while enhancing the integration at the regional level.
Vietnam is also seen as a probable candidate for the Quad Plus initiative and Japan has been very insistent on engaging the country in a more proactive way. India, Vietnam and Japan could be one trilateral which will bring in a large market, Strong technology fundamentals, unique cultural identities and common strategic concerns acts as glue between the three countries. The development of Vietnam and Japan ties would reconfigure Asian identity and future.
ASEAN's prospects in 2022 under Cambodian Chairmanship
Exactly a decade later Cambodia faces the big question that whether the memory of the past can be erased, given the fact that during the last ASEAN meeting in Cambodia in 2012 the ASEAN communiqué was not released because of strong differences on the issue of South China Sea among various ASEAN claimant states. In the year 2021 after the ASEAN chairmanship of Brunei, Cambodia assumed the charge as the chairman of ASEAN for next year and there are expectations among the ASEAN member countries regarding the future course of action of the organization as such. During the 2021 ASEAN summit there were number of issues which were raised pertaining to the COVID-19 pandemic, return of democracy in Myanmar, participation of dialogue partners in reviving trade and investment in the region, and realizing the blueprint for ASEAN communities.
During the year 2021 the ASEAN meeting's theme was "we care, we prepared, we prosper", and the stress was on regaining the ASEAN community and working on harmonious region with more focus on people. The meeting reflected the desire of the people for maintaining the regional organization's momentum within the ASEAN and beyond. During this year's meetings (38th and 39th) the stress was on economic recovery and addressing the aftereffects of COVID-19 pandemic. There was much stress regarding the regional organization's resilience, peace, security, and social progress. In fact, most of the member countries tried to work on strengthening the ASEAN's capacities and working on solutions in the wake of economic slowdown because of the pandemic.

Under the ASEAN Community Vision 2025 the stress was on realizing the targets which are been set in the past and this year took note of the achievements in the last decade. The stress was on implementing the provisions of the ASEAN charter and improve the efficiency of the regional organization. Time and again it has been stated that ASEAN centrality is critical for peace and security in the region and therefore dialogue partners should make extra effort to recognize provisions of Treaty of Amity and Cooperation (TAC) in the current context. The cohesiveness of the organization which was stimulated under the Vietnam chairmanship in 2020 gained support and it is expected that Vietnam whatever was required to support the agenda for future.
The mid-term review of the ASEAN community blueprints, and ASEAN agenda would progress further during Summit in Cambodia in 2022. However, the ASEAN's Cambodian Summit would be seen with apprehension given the fact that Hun Sen has stated that he would go that extra distance so that the ASEAN summit meetings are held peacefully and there are no domestic protests during that time against ruling party. This year's ASEAN meeting already took note of the developments in Myanmar and raised apprehensions about the human right violations in the country and the atrocities which have been committed against the pro-democracy protesters.The dialogue partners have also raised concerns regarding developments in Myanmar. In such a context it would be interesting to note how Cambodia manages the domestic upheavals as well as demands from China which in the past has dictated terms to Cambodia on various issues which concern China. One issue which ASEAN is facing is the increasing Chinese assertion in the contested waters of South China Sea. As it has seen in the past the criticism of China was not accepted by the Cambodian Prime minister Hun Sen and therefore the issue of politics and security would shadow ASEAN unity and centrality.

One of the important things which have been achieved by Cambodia in the past was the adoption of the Declaration of Code of Conduct of Parties (DOC) in South China Sea in the year 2002. It would be two decades when the negotiations related to South China Sea have taken place and there is no sign of adoption of Code of Conduct in the contested waters. More importantly, the global community will be looking at the ASEAN Summit in Phnom Penh because it will facilitate better trade and investment opportunities for the three countries namely Cambodia, Laos, and Vietnam. This region is also seen as a potent competitor against China for shifting of select production and manufacturing facilities to this region. However, Cambodia is seen as increasingly getting into China's strategic orbit because of Belt and Road Initiative (BRI) and the development of the Ream naval base by the Chinese PLA. Even US investment in Cambodia is suffering because of increased influence of China in Cambodia 's political apparatus.

Cambodia ASEAN Summit 2022 is expected to be in person summit and there is attendance likely to be of all the other member states and the dialogue partners as well. The 2022 ASEAN summit meeting would be seen as a precursor to other developments in the region, particularly in the context of managing pandemics, promoting inter-ASEAN trade and investment, encouraging people to people connectivity, and also undertaking efforts to build digital and financial infrastructure in the region. The region itself is facing various challenges, particularly in the context of adopting measures required for realization of the Regional Comprehensive Economic Partnership (RCEP) and reducing tariffs and non-tariff barriers among the signatory countries. Therefore, in the year 2022, the summit at Phnom Penh might see the utility of new alliances such as AUKUS and how Cambodia responses to the request of United Kingdom to be the dialogue partner of the organization.
Also, as it has been seen in the year 2016 Cambodia hindered any reference to Permanent Court of Arbitration (PCA) judgment in favour of Philippines while entertaining Chinese request in this regard. The critical security challenges that the organization faces would again get reflected during the Cambodian Summit and it would be interesting to note whether Cambodia will come out of Chinese shadow and release the joint statement which was missing during the last Cambodia Summit. Invariably, it would also pave the way for ASEAN to emerge as a formidable organization or be relegated just as a 'talk shop'.
Green Volunteering ASEAN: Our common future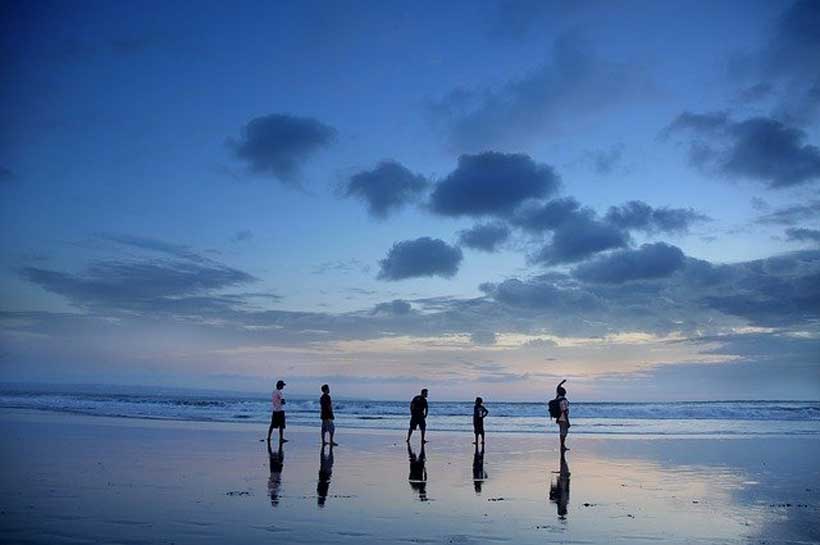 "Volunteerism is the voice of the people put into action. These actions shape and mold the present into a future of which we can all be proud." — Helen Dyer
The Merriam-Webster dictionary defines 'volunteerism' as an act in which a person voluntarily undertakes or expresses a willingness to undertake a service. People who volunteer in non-profit organizations, for example, are willing to offer their personal services, oftentimes expecting nothing in return. Taking it a step further, what is 'green volunteering'?
Green volunteering refers to a range of activities which include environmental monitoring, ecological restoration, and educating others about the natural environment. It can come in three forms: practical, fundraising, and administrative.
Practical green volunteering involves environmental volunteers who are involved in habitat management, for example, such as vegetation cutting or removal of invasive species. Fundraising green volunteering involves organizations that raise funds for a particular environmental cause. Finally, administrative green volunteering refers to volunteers who offer their skills and expertise in terms of legal support and public relations, to name a few. In other words, there are many types of green volunteering initiatives that you can take on today.
In the Association of Southeast Nations (ASEAN), which consists of 10 member states, there are plenty of green volunteering initiatives that one can participate in. For instance, in Bali, Indonesia you can become a reef conservation supporter wherein you will work with other volunteers and local communities to restore and protect Bali's coral reef ecosystems. Meanwhile, in Thailand, you can volunteer in an Elephant Sanctuary and help provide refuge to domesticated elephants that have been rescued from a life of working in zoos or other establishments. Finally, you can also do conservation work in the island of Palawan in the Philippines, wherein you will assist in the restoration of a mangrove swamp.
As reports have shown, several countries in the ASEAN will be among the most to be most significantly impacted by the climate crisis. Rising sea levels, increasing temperatures, and declining biodiversity are just a few environmental issues that ASEAN countries are facing. On a bright side, we are also seeing many opportunities when it comes to a sustainable energy transition and sustainable finance, to name a few. It is, indeed, a big set of challenges and opportunities we are facing, which is why we need different people and organizations to work together. Green volunteering in the ASEAN is one great way to contribute towards the sustainability agenda.
Clearly, there are many opportunities to choose from in green volunteering in the ASEAN. As Helen Dyer highlighted, volunteerism is the voice of people put into action. As the climate crisis intensifies across the world, we need to translate our voices into action. One way to do this is by participating in green volunteering work.
International Volunteering Day 2021
The International Volunteering Day (IVD) 2021 is coming this December 5, and what better way to celebrate it by highlighting the initiatives taking place across the globe during the pandemic. In 2020, the United Nations (UN) reported that it had 9,459 volunteers hosted by various UN entities. These partners come from 100 different professions, 158 countries of assignment, and served with 60 UN partners worldwide. The UN also received a total of 68,173 online volunteer applications. Despite the impact of the pandemic, this did not stop the volunteers from offering their services.
The theme of IVD 2021 is "Volunteer now for our common future," which aims to inspire people, whether they are decision makers or citizens, to take action for people and the planet. As IVD 2021 draws near, the ASEAN youth and young professionals are called on to take action and participate in green volunteering across the region.