AUKUS Deal: A Demoralizing Factor for NPT
In the early days of September 2021, Australia, United Kingdom and United States signed a trilateral agreement which they called as AUKUS pact. Under this pact, US decided to provide eight nuclear powered submarines to Australia in the Indo-pacific region. In the political sphere, this proactive move from US has a clear indication of its policy to strengthen its allies in order to curb the growing Chinese influence in the Indo-Pacific region. However, apart from the political sight, this trilateral pact has raised serious concerns over global efforts toward nuclear non-proliferation. It is pertinent to note here is that after this trilateral pact, Australia being a non-nuclear weapon state would be the only country to have nuclear submarines. Moreover, Australia after UK would be the first country to whom US has shared its nuclear technology for submarine use. Considering AUKUS pact as reference point, this article analyzes demoralization of overall efforts towards nuclear non-proliferation with a specific focus on Nuclear Non-proliferation Treaty (NPT)—a treaty which is considered as mother of all Non-proliferation agreements.
As the vitality of NPT is considered to be questioned by the AUKUS deal, it is worth writing to explain how this deal has challenged most of the critical articles of NPT.
Article I—which strictly prohibits Nuclear Weapons states (NWs) to "transfer" their nuclear weapons to any Non-Nuclear weapon state. It also prohibits NW's to facilitate any Non-Nuclear Weapon state (NNWs) in developing its own nuclear weapon by any direct or indirect means. So, in this regard, AUKUS pact seems to question the validity of Article I of the NPT because looking at the signatories of the pact; How can US (a nuclear weapon state) share its nuclear technology for submarine to Australia (a non-nuclear weapon state) while both being part of the NPT. Hence, this trilateral pact seems to undermine the basic pledge that NW's have made in the Article I.
Article II—deals with the NNWs, under its provision; Non-nuclear weapon states are obligated not to "accept" nuclear weapon from a NWs. They are also prohibited to accept any sort of assistance for the development of nuclear weapons from NWs. Hence, Australia being a NNWs seems to undermine Article II by accepting nuclear technology for submarine which can nowhere near be considered as used for peaceful purpose.
Article III—which deals with the transfer of nuclear materials for peaceful purposes under the safety and security set forth in the statue of IAEA safeguards. However, AUKUS deal seems to provide a gateway to the exploitation of IAEA safeguards by using a loophole in the safety and security measures under IAEA inspection. The loophole is that; IAEA does provide NNWs the right to use nuclear technology for peaceful purposes in the sea under strict inspection of IAEA but in the case of submarine, IAEA inspection has limit to it. Since submarine heavily rely on stealth technology; it can never be under constant inspection so giving Nuclear submarines to a NNWs like Australia is exploitative in nature because it provides a way to country like Australia to extract the nuclear technology from the submarine and later use that technology for the development of nuclear weapon.
Article IV—deals with the transfer of nuclear technology for only peaceful purposes. However, AUKUS pact is also seemed to undermine Article IV of the treaty in a way that use of nuclear technology in a submarine can never be interpreted as for some peaceful purpose. Hence, the transfer of nuclear submarines to Australia under AUKUS pact would always be proven as a destabilizing factor to nuclear non-proliferation.
Article VI—one of the significant obligation for Nuclear weapon states in NPT which deals with the disarmament of Nuclear weapons. Although this provision has never been implemented by the de-jure NWs since their pledge to the treaty and there has been a lot of criticism on this but AUKUS deal has totally nullified the vitality of this main obligation. Because, US would be providing nuclear submarines to Australia, which is totally opposite to the pledge because instead of disarming its own nuclear weapons, US is keen to proliferate nuclear weapons in the face of Nuclear submarines to its ally.
Apart from the demoralizing impact on the Non-proliferation treaty, AUKUS deal is seemingly bound to have serious repercussion on the overall strategic stability in the Asia Pacific region. It would incentivize other non-nuclear weapon states to follow suit and they might demand US for strengthening their security by means of a similar deal.
The Greatest Threats to U.S. National Security: Russia, China, and Iran/Terrorism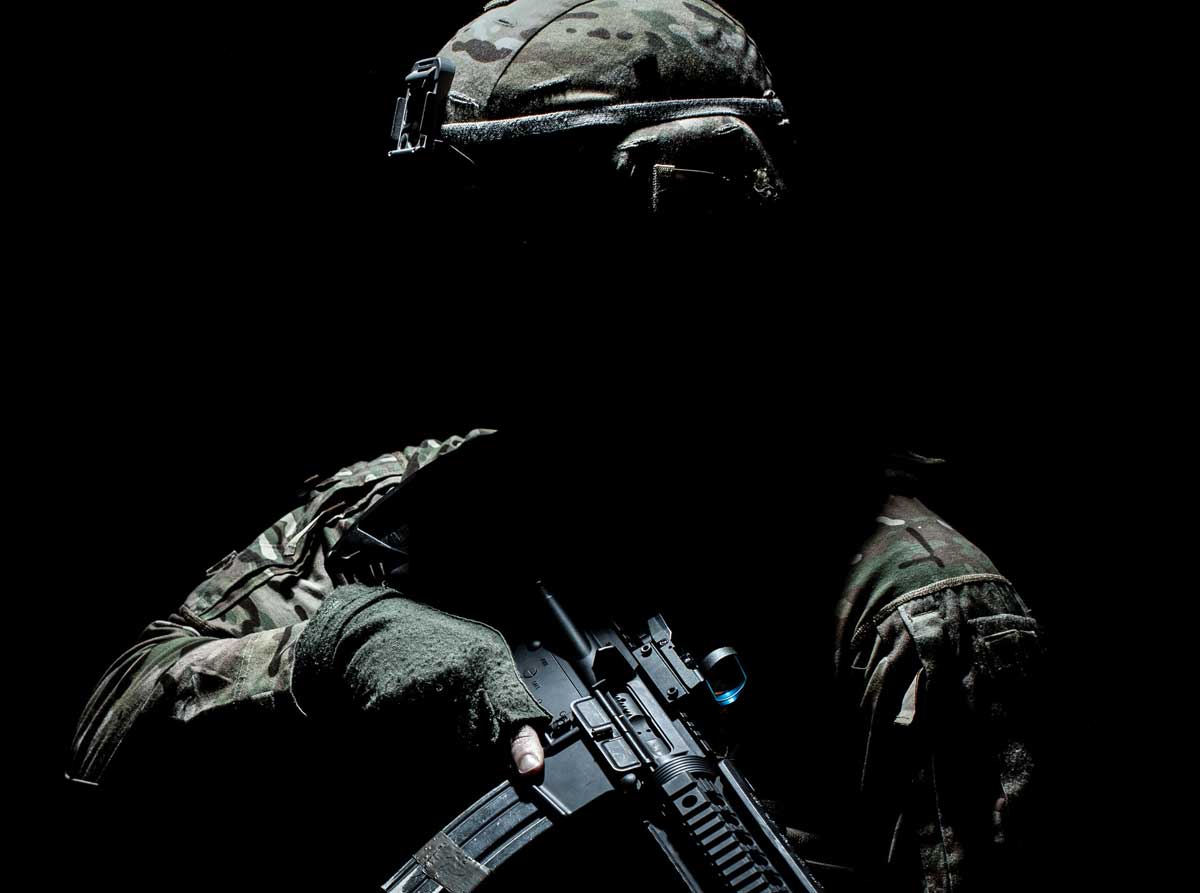 In May 2, 2022 testimony before the Senate Armed Services Committee, Defense Intelligence Agency Director Lt. Gen. Scott D. Berrier and Director of National Intelligence Avril D. Haines identified China, Russia, and Iran, as well as terrorist organizations, as the greatest threats to U.S. national security. Both China and Russia are nuclear powers and both have significant intelligence, cyber, and information warfare capabilities.
Russia
Russia's threat to the United States includes: direct military conflict, cyber attacks, supporting separatists, threats to freedom of navigation, and territorial expansion. On November 15, a missile blast killed two people in Poland, near the Ukraine border. Russia was the primary suspect. President Joe Biden later told the Poles that the missile was part of a Ukrainian defense system. Whether the missile actually came from Russia directly or was the indirect result of Russian shelling, the incident underscores the danger Russia poses. A perceived attack on a NATO member could cause NATO to invoke Article 5, which states that an armed attack against one member is considered an attack against the entire alliance.
Moscow has repeatedly accused the U.S. and NATO of wanting to destroy Russia. Since the end of the Cold War, 13 countries have been admitted to NATO: the Czech Republic, Hungary, and Poland (1999); Bulgaria, Estonia, Latvia, Lithuania, Romania, Slovakia, and Slovenia (2004); Albania and Croatia (2009); and, in 2017, Montenegro. Consequently, Russia has been focused on maintaining its influence and control in former Soviet republics, including Ukraine, Belarus, and the Central Asian states.
Defeating the U.S. or breaking from a U.S.-led world order was a primary goal of the USSR and has carried over to modern Russia. Opposing Europe and the U.K. are secondary objectives, seen as a proxy for defiance against the U.S. One of the concerns of the Department of Defense is that Putin often uses threats, including the threat of nuclear war, to get what he wants. If his threats continue to go unheeded, there is the danger that he will finally act, launching a strike, to show that he is serious.
Since the fall of the USSR, there have been numerous opportunities for cooperation between the U.S., E.U. NATO, and Russia, including participation in joint military exercises and peacekeeping operations. Tensions, however, run deep, complicating attempts at relationship-building. In 1999, Russian and NATO forces nearly engaged in a firefight at Pristina Airport, at the end of the Kosovo War. In 2004, Russia accused the U.S. of supporting the revolutions in Ukraine and Georgia, and raised objections when the Bush administration positioned U.S. ballistic missile defense systems (BMD) in Poland and the Czech Republic. Russia then positioned its own missiles in Kaliningrad, the former East Prussia. In 2008, Russia opposed Kosovo's declaration of independence from Serbia. In August 2008, Russia blamed the U.S for supporting Georgian President Mikheil Saakashvili in a war against separatist South Ossetia. At one point, Georgian and Russian forces exchanged fire.
In 2014, NATO canceled all attempts to cooperate with Russia, in response to the invasion of the Crimea. Four years later, Russia attempted to assassinate Sergei Skripal, a British citizen living in the U.K.
The current invasion of Ukraine is making cooperation between the West and Russia less likely, while increasing the chance of war.
Ukraine became independent in 1991, shortly after the collapse of the USSR. In 2004, Viktor Yanukovich, a pro-Russian candidate, won a general election, which was presumed to have been rigged. In 2014, Russia backed separatists in the Donbas region, sparking off a conflict in which
an estimated 15,000 people died before the 2022 invasion of Ukraine. In 2019, pro-European candidate Volodymyr Zelenskyy was elected president of Ukraine, and the country began its pivot back to the West. In 2021, Zelenskyy asked President Biden to support Ukraine in joining NATO.
In December 2021, Russia began deploying troops close to its border with Ukraine. At the peak, 190,000 Russian soldiers were threatening Ukraine. Putin demanded that the U.S. remove its weapons from Eastern Europe. In response, the U.S. sent 3,000 troops to Poland and Romania. In February 2022, Russian-backed paramilitaries seized parts of Ukraine's Donbas region. Shortly after, Putin recognized the region's independence. Three days later, on February 24, 2022, Russia invaded Ukraine. Since the invasion began, the U.S., NATO and the E.U have been supporting the Ukrainian military with weapons, money, and intelligence.
Smaller nations, particularly in Southeastern Europe, are worried about being gobbled up, should Russia continue its expansion. Apart from the threat to U.S. interests in continental Western Europe, there is also the threat of Russia's expansion into the Arctic, positioning submarines and missiles, which could potentially threaten shipping and freedom of navigation in the North Sea, as well as possible attacks on Canada, Alaska, and Scandinavia. Most recently, Finland and Sweden have been given permission to join NATO.
China
China seeks to surpass the U.S. militarily, economically, technologically, and in terms of global influence. The FBI identifies China as the greatest threat to the U.S. in terms of information warfare. China coopts U.S persons, politicians, academics, and businesspeople, to support legislation which is favorable to Chinese Communist Party. Beijing's stated goal is to become the world's number-one superpower, a goal they are slowly achieving through predatory lending to developing countries, systematic theft of intellectual property, as well as hacking and other cybercrimes.
U.S. Defense Secretary Lloyd Austin identifies China as the single greatest threat to the United States. While he also considers Russia a threat, he pointed out that China, unlike Russia, has the stated goal to remake the world order in their own image and that China has the economic and military capability to do so. The Department of Defense reported that, in China and Russia, the U.S. now faces two hostile nuclear powers.
Chinese President Xi Jinping has vowed to capture Taiwan, and has declared that China has the right to use force to do so. If he launches an invasion, given the ambiguity of the Taiwan Policy Act of 2022, it is unclear if Washington would go to war. President Biden, however, has publicly stated, on several occasions, that the U.S. would defend the island nation. Japan also identifies an attack on Taiwan as an attack on Japan, because a People's Liberation Army (PLA) invasion of Taiwan is sure to violate Japanese air and sea space. If Japan is forced to defend itself, the U.S. is treaty-bound to join the fight. Consequently, Taiwan is the single most likely flashpoint for a war between the U.S. and China.
Iran
According to the Annual Threat Assessment of the U.S. Intelligence Community, published in February 2022, "Islamic State of Iraq and Syria (ISIS), al-Qa'ida, and Iran and its militant allies, will take advantage of weak governance to continue to plot terrorist attacks against U.S. persons and interests, including to varying degrees in the United States, and exacerbate instability in regions such as Africa and the Middle East."
While Russia is dominating headlines with the Ukraine invasion and China's economic, political, and military expansion is monitored by the media, as well as national security and military intelligence agencies, Iran and Iran-sponsored terrorism remains the third-largest challenge, according to the U.S. intelligence community. Iran's threat to the U.S. and U.S. interests in Israel, Saudi Arabia, and the Middle East include direct missile attacks, cyber attacks, assassinations, and sponsorship of terrorist organization and proxy forces, as well as the increasing danger posed by Iran's nuclear enrichment program.
Iran projects its own power in the Middle East and North Africa, eroding U.S. influence. In particular, Iran threatens U.S. military and civilians in the region, Israel, and U.S. oil-trade partner Saudi Arabia. Although the relationship between the United States and Saudi Arabia has been fraught with difficulties, Saudi Arabia is crucial to U.S. interests, because they are an important oil trade partner, a weapons trade partner, and they offer support for the internationalization of the U.S. dollar. Additionally, U.S. forces use Saudi Arabia as a base of operations to counter other threats in the region, such as Iran. As important as Saudi Arabia is to U.S. operations, they are not exactly a reliable ally. In October, OPEC, which is led by Saudi Arabia, refused a U.S. request to raise production volumes. Many in the U.S. Congress advised the president to stop providing Saudi Arabia with weapons, which would leave the kingdom vulnerable to an Iranian attack.
Saudi Arabia, which shares intelligence with the United States, warned in November 2022 of possible Iranian attacks on targets inside of the Saudi territory. Iran was also blamed for missile attacks on Saudi refineries in 2019. Iran backs Shia forces in Iraq, Azerbaijan, Bahrain, and Lebanon, which fight proxy wars against Western countries and Sunnis in the region. Iran supports terrorist groups, including Hammas, as well as Lebanese Hizballah, Shia militias in Iraq, the Huthis in Yemen, and provides direct support to the regime in Syria. Through their support of the Syrian government, Iran and Russia together are indirectly responsible for the deaths of over 400,000 Syrians.
Iran often engages in provocative actions against U.S. Navy vessels in the Persian Gulf and the Strait of Hormuz. Over the past three years, Iran's Ministry of Intelligence has been responsible for cyber attacks, including attacks on Israeli water infrastructure in 2020, the Boston Children's Hospital in 2021, and Albania's government in 2022.
In September, Iran captured two U.S. Navy drones. In 2020, Iran launched missile attacks on Iraqi bases hosting U.S. forces. In August 2022, the U.S. Department of Justice formally charged a member of Iran's Islamic Revolutionary Guards Corps, Shahram Poursafi, with attempting to pay for the assassination of former U.S. National Security Advisor John Bolton and of a second individual, who authorities believe was former Secretary of State Mike Pompeo.
Iran has also sold drones to Russia which are now being deployed in Ukraine. U.S. authorities believe that the August shipment of Mohajer-6 and Shahed-series drones to Moscow is the first of many planned transfers of Iranian unmanned aerial vehicles (UAVs) of various types to Russia. In October, Iran agreed to sell Russia surface-to-surface missiles, as well as more drones.
With over 3,000 missiles, Iran has the world's largest arsenal of conventionally armed ballistic missiles, many of which are precision-guided, with ranges of up to 2,000 kilometers. And this does not include Iran's growing supply of land-attack cruise missiles. While Iran does not possess nuclear capabilities yet, many of these missiles are capable of carrying a nuclear payload. For this reason, watchdog agencies keep a close eye on Iran's nuclear development programs. In August 2022, Iran's Revolutionary Guards Commander-in-Chief Hossein Salami threatened that there were "hundreds of thousands of missiles" pointed at Israel.
The threat from Iran has increased since anti-government protests started in September 2022. The government has reacted violently to the protests, killing at least 130 protesters. In October 2022, the country's Supreme Leader, Ali Khamenei, publicly blamed the protests on the U.S. and Israel.
The Institute for Science and International Security monitors the threat posed to the U.S. from Iran. As of October 2022, the institute ranked the Iran threat as "high danger," 130 out of a possible 180. The assessment is conducted across six dimensions, each of which is assigned a score of 0 to 30 points. Hostile actions scored 22 out of 30; hostile rhetoric, 28; lack of transparency in compliance with nuclear inspections, 17; nuclear breakout, 30; sensitive nuclear capabilities, 17; and beyond breakout, converting highly enriched uranium into nuclear weapons, scored 16. The institute concluded that Iran's recent hostile actions and deeds, as well as speculation that they are closing in on nuclear weapons technology, have increased the threat level.
Rostec State Corporation Promoting Development, Manufacturing and Exporting Military High-Tech Products
The Rostec State Corporation was established 15 years ago. Workers and foremen, researchers, engineers, designers and test operators, and all personnel of Rostec enterprises, on this important occasion.
There are thousands of people – highly qualified, unique specialists, some of them are one of a kind, of very different profiles who give their efforts, energy and talent to contribute to the industrial progress of our country and are directly engaged in resolving crucial state tasks in a number of priority high-tech areas.
These include aircraft building, automobile industry, radio electronics, engineering, chemistry, medicine, new materials and, of course, strengthening Russia's defence capabilities since a significant share of the state defence order goes to Rostec enterprises, the largest corporation in the military-industrial sector.
The tangible results it achieves must continue to be among the corporation's unquestionable priorities. It was established for this reason and generally to ensure, consolidate, preserve and thus guarantee the development of our technological, industrial and innovative potential.
The days when the corporation was being established and the way it proceeded underscore today that the decision of forming such an industrial powerhouse, a flagship of the Russian economy, and concentration of financial and managerial resources have fully justified themselves.
Yet we must keep moving forward, set new tasks and give proper responses to the most complicated challenges in defence and security, and global technological competition.
The key priority today, the number one task is to do everything possible to meet the needs of our Armed Forces, and crucially, the units and detachments engaged in the special military operation.
Production must be stepped up as well as deliveries of all required products; the state target tasks must be executed precisely, with high quality, and strictly on schedule. We spoke about this repeatedly, including yesterday at a meeting of the Russian Government Coordination Council.
Let me reiterate, we will promptly take any decisions to support our enterprises. Meanwhile, there are not doubtful about the people working there. Plants in Moscow, St Petersburg, the Urals, Siberia, the Far East and in dozens of the country's regions are operating at maximum capacity working in several shifts.
Incidentally, under the current conditions, this definitely gives an unparalleled boost to the development of high-tech production, not just in the defence industry but also in related civilian sectors. Indeed, the people are working at full tilt following the example of our ancestors and great traditions of our gun-makers who proved with their work that Russian weapons are the weapons of victory.
The labour teams for this work, for such dedication, for their patriotic commitment to do everything for the defence of Russia, for enhancing its sovereignty so that our heroes, who are now fighting on the frontlines or are being trained in training camps, get all they need.
The heads of the enterprises must take additional measures of social support for the personnel and their families. This concerns, among other things, special incentives and bonus payments to the best specialists and workers.
The experience we have been getting during the special operation and countering modern Western weapons is very valuable and should be used to raise the quality, reliability and military characteristics of some of our weapons and Russian military goods.
In this context, close interaction of Rostec and all respective enterprises, design bureaus, corporations and scientific centres with Defence Ministry specialists is also important.
In addition, internal competition should be organised and encouraged – the domestic Russian competition between enterprises. Serial production must be launched of the best kinds of military equipment based on those which are now being used in the hostilities, which work and confirm their specifications.
Since its inception, Rostec was responsible for the design, production and export of high-tech products, both military and non-military. The work in major promising areas which ensure Russia's technological sovereignty, must not only be continued but also intensified.
We obviously expect notable breakthrough results from Rostec in such areas as microelectronics and electronic components, aircraft building, equipment for 5G communication networks, and overall, in selecting, implementing and promoting Russian high-tech solutions in all areas which matter to our economy, determine modern living standards and remove dependency on imports.
We have everything in our hands for that: excellent, unique world-class scientific schools, innovative and ambitious groups of researchers and inventors, a powerful industrial base, qualified workers and a talented, strong and well-motivated youth.
A hefty part of this huge intellectual and manufacturing potential of the country is concentrated within the Rostec State Corporation management system. I firmly believe your results and new achievement will match the colossal scale of the strategic tasks for the country's development.
America Produces Biological Weapons; Does Russia? Does China?
On November 26th, Russia's RT News bannered "US 'military biological activities' a threat to the world – Russia", and reported that the U.S. Threat Reduction Agency (an Orwellian name for an American threat-increasing agency) has issued its "DEFENSE THREAT REDUCTION AGENCY STRATEGY FISCAL YEAR 2022 – 2027", and says that the DTRA document
openly identifies expanding the US' ability to "identify, characterize and exploit adversary WMD vulnerabilities" as one of its goals. Another of its aims is to recognize "potential WMD warfighting obstacles" and find "solutions" to help the US and its allies "win during the conflict."
Washington's stated intention of strengthening the implementation of the Biological Weapons Convention (BWC) has been met with doubt from Moscow. Russia has repeatedly raised the issue of the real goal of the Pentagon's research programs at various international sites, [but] … these questions remain unanswered to date.
In late October, Russia filed an official complaint claiming that US-backed biological activities are taking place in Ukraine and requested a UN probe into the matter. The UN Security Council rejected Moscow's proposal, with the US, UK, and France voting against it.
The DTRA's document itself opens:
In his Interim National Security Strategic Guidance, published in March of 2021, President Biden focused the Nation's instruments of power on China and Russia as "pacing threats," in a frankly acknowledged shift to strategic competition. Secretary of Defense Austin's published priorities for the DoD have done the same. These developing strategies have revectored the Nation's national security interest in partnerships and international leadership; on securing the homeland; and in mounting an effective, integrated deterrent to adversary use of weapons of mass destruction (WMD) and emerging threats.
The document goes on to say:
The United States faces a complex and volatile security landscape. As identified by Secretary Austin's 2021 Defense Planning Guidance, China remains the pacing threat and seeks to replace the current international rules-based order [America's proposed replacements of U.N.-based international laws] with one centered on [against] Beijing. While Russia does not pose the same long-term military, economic, or diplomatic challenges as China, it too is highly capable, and seeks near- to medium-term hegemony within its region. [America demands continued and increased U.S. "hegemony" throughout the world.]
In other words: under President Biden, the production of epidemic-producing pathogens will be increased, as part of "a frankly acknowledged shift to strategic competition" against China and Russia.
Page 10 of the document says:
AGENCY GOALS:
3. ENABLE THE JOINT FORCE AND ALLIES/PARTNERS TO COMPETE AND WIN AGAINST ADVERSARIES
The Agency enhances the Joint Force, allied, and partner ability to compete and, when necessary, win against potential WMD-armed adversaries. Today, potential adversaries believe that WMD are critical to shape the battlespace, exert coercive influence, and achieve military aims. The impact of conflicts with WMD-armed adversaries are mitigated by developing counter-WMD technical solutions, highlighting WMD warfighting challenges and adversary vulnerabilities through strategic and operational analysis, and supporting DoD plans and exercises focused on CWMD threats. The Agency provides the Joint Force, allies, and partners with unique insight into adversary WMD force posture, doctrine, and systems. In particular, DTRA examines how potential adversaries plan to employ and integrate WMD during conflict. This better prepares U.S. and allied forces for overmatch within a WMD battlespace. To this end, the Agency will:
Expand our ability to identify, characterize, and exploit adversary WMD vulnerabilities; Strengthen target characterization and servicing requirements for WMD hard targets;
Develop non-traditional planning solutions to emerging WMD problems, to include preventing further WMD employment following adversary first use; and
Recognize potential WMD warfighting obstacles as well as potential solutions to enable the Joint Warfighter to win during conflict.
But is China, and is Russia, actually developing and producing biological weapons — or is America itself instead actually leading the way toward a pandemic-plagued global future?
On 28 May 2020, I headlined "The Stupid Insanity of Biological-Warfare R&D" and argued:
——
There is much speculation that the coronavirus-19 or Covid-19 was invented in a research-and-development (R&D) biological-warfare (B-W) lab, which might have been one in China, the U.S., or perhaps some other country; but, if that is the case, then that country's entire military top brass and Commander-in-Chief (C-i-C) are not merely stupid but insane, for the following very simple reason: NO weapon is usable in war if it cannot be effectively and controllably targeted, and B-W weapons cannot be effectively and controllably targeted — they are contagious and respect no national boundaries and therefore endanger instead of protect the people who live in the country that has such a stupid and insane government, a government that is doing B-W R&D. Any such government (any country that is doing B-W R&D) is so bad that it needs to be immediately overthrown by its own population, because its own population is being mortally and severely threatened by that government's stupidity and its insanity: its entire military top brass including its C-i-C must therefore be placed on trial for possible treason, at least in order to more-accurately define the very meaning of "treason," a term whose meaning is not yet sufficiently clearly defined. (Is there no due-diligence requirement for public servants? Is there no accountability at all for any public servant who harms the public, no matter how badly? Public office entails enormous power, which is why it is so sought; but, along with that power needs to come full accountability. Does that exist? If not, is the nation effectively, then, a dictatorship?)
Ever since at least 1952 (and that 764-page document takes about ten to 30 minutes to load, but here are some excerpts), the U.S. Government has actually been doing R&D (research and development) into the use of bacteria and viruses as weapons to conquer countries that it wants to add to its empire ("allies," or vassal-nations — not merely friendly nations but instead governments, including some barbaric dictatorships, that would prejudicially favor the products of U.S.-based international corporations; this is the U.S. international-corporate empire that became the U.S. Government's supreme international-relations policy-objective to expand globally starting on 26 July 1945 … . That biological-warfare (B-W) R&D tactic was part of America's 'anti-communist' campaign, and it started in this American imperial invasion mainly against North Korea but also against China. The U.S. Government lied and denied that it was true, but subsequently an international scientific team investigated exhaustively into the matter and published the evidence which showed that it had, in fact, happened. Mainly the North Korean population had been bombed with contagious bacteria, but (as is common with R&D) the hoped-for results from this experiment (in this case an uncontainable spread of a deadly infection only in the bombed area) failed. Unfortunately, that failure (of an insanely stupid program) did not terminate the U.S. Government's B-W R&D, and the same U.S. regime remains in place and continues to this day.
For example, the great investigative journalist Dilyana Gaytandzhieva headlined on 20 September 2018, "'Diplomatic Immunity' Used to Traffick Human Blood and Pathogens for Secret Military Program" and opened:
The US Embassy to Tbilisi transports frozen human blood and pathogens as diplomatic cargo for a secret US military program. Internal documents, implicating US diplomats in the transportation of and experimenting on pathogens under diplomatic cover were leaked to me by Georgian insiders. According to these documents, Pentagon scientists have been deployed to the Republic of Georgia and have been given diplomatic immunity to research deadly diseases and biting insects at the Lugar Center – the Pentagon biolaboratory in Georgia's capital Tbilisi.
This military facility is just one of the many Pentagon biolaboratories in 25 countries across the world. They are funded by the Defense Threat Reduction Agency (DTRA) under a $ 2.1 billion military program – Cooperative Biological Engagement Program (CBEP), and are located in former Soviet Union countries such as Georgia and Ukraine, the Middle East, South East Asia and Africa.
Instead of investing in the health of its own citizens the US government has spent $161 million of US taxpayer money on the Lugar Center in Tbilisi for research on deadly diseases and biting insects abroad. (©Al Mayadeen TV)
The secret facility is located just 17 km from the US Vaziani military airbase in Georgia's capital Tbilisi.
The Pentagon biolaboratory is heavily guarded. All passers-by within a radius of 100 m are filmed although the military biolaboratory is located within a residential area.
I am being filmed while talking to local residents on the street near the Pentagon biolaboratory and I want to know why the security guards are filming me. (©Al Mayadeen TV)
The security guards warn me that if I do not comply, show my passport and leave this place, I will be arrested. My official request to the Lugar Center for access to the facility and for interviews has also been rejected.
Secret experiments at night
However, I go back at night when the laboratory is seemingly still working. No matter how far the distance the air is laden with the smell of chemicals. This smell coming from the Lugar Center at night is blown by the wind to the residential area. Local residents from the Alexeevka neighbourhood, where the laboratory is located, complain that dangerous chemicals are being secretly burnt at night and that hazardous waste is being emptied into the nearby river through the laboratory's pipes.
Gaytandzhieva there was reporting on what is clearly a U.S. B-W R&D facility, and so there can be little reasonable doubt that the U.S. Government is so insatiably voracious as to be placing the entire world's safety at risk in order to advance its imperialistic objective.
What use can there actually be for this R&D? Whom does it actually benefit? Has any U.S. President, or any member of the U.S. Congress, pressed to defund all such taxpayer-financed operations and to prosecute the persons who created them? Is there no accountability? The United States has a higher percentage of its population in prison than does any other country on this planet, and so why are not perhaps half of them released and maybe just a thousand of the key individuals who did this immense harm placed there instead? Why is this not being investigated by the same U.S. Government that created the problem? Is there no accountability except against the poorest (such as in America)?
There are allegations that the Government of China likewise engages in this stupid and insane R&D. Consequently, the Editor-in-Chief of China's Global Times newspaper, Hu Xijn, headlined on May 18th, "If coronavirus did not originate in China, Trump team's campaign strategy will collapse" and he said via a youtube:
"The European Union is proposing an investigation into the origin of the coronavirus. As long as the investigation is scientific and fair, Beijing has no cause for concern. I think that Washington is the one that should be worried. Beijing has maintained that the coronavirus is an enemy of humankind no matter where in our global society it came from. Beijing has always taken this stance, which is shared by the majority of the world's countries. Only Washington has politicized the coronavirus's origins as a way to divert responsibility toward China for the US federal government's ineffective handling of the pandemic. Now that early COVID-19 cases in the US are still being discovered, I believe the Trump administration has become very nervous. If the investigation finds that the coronavirus did not originate in China, or even finds that it originated in the US, the Trump team's campaign strategy will collapse. As long as the WHO leads the investigation, and investigates China, the US and the whole world, it will be a good thing. If it finds that the virus originated in China, the US political offensive has already spent most of its energy. If it finds the opposite, which might be the case, it will be a heavy blow to the Trump administration."
If the virus did originate in a Chinese B-W R&D lab, then the next question is: Who actually benefits from that R&D? All such individuals should be tried at the International Criminal Court (like America's never were) for violating the existing international laws against such 'weapons'; but, also, the question would be essential to pursue, of why such stupid and insane 'weapons' are being pursued — who benefits from ANY such R&D. Is it not blatantly clear "that the coronavirus is an enemy of humankind no matter where in our global society it came from"? That's the point here. The United States Government is this stupid and insane, but is China's also?
As regards the penalties that ought to be imposed against any such perpetrators, there is something else that is clear, and it is that a distinction must always be made between institutional criminality that is unintentional but the result only of failure to carry out due diligence — in other words, purely a result of incompetence — versus institutional criminality that entails the CEO's actual intention to achieve some criminal goal.
——
Russia says: "In late October, Russia filed an official complaint claiming that US-backed biological activities are taking place in Ukraine and requested a UN probe into the matter. The UN Security Council rejected Moscow's proposal, with the US, UK, and France voting against it." In other words: the U.N. Security Council voted politically on this — voted only on a partisan basis. RT's article (as is unfortunately normal there and in all 'news'-media) provided no link to the alleged sources, the U.N.S.C. debate, and to the vote there on it; but, if Russia's proposal was phrased in a partisan, instead of neutral, way, then that vote-outcome was inevitable and Russia itself was largely to blame for its failure. However: if it was not, then why is Russia hiding from the public what their precise proposal was? That wouldn't be very bright of them. But was it the case? ('News'-reporting that hides its sources is no better than gossip.)
Are OTHER Governments, and not ONLY America's, producing biological-warfare 'weapons' — such UNTARGETABLE mass-murdering 'weapons' as these pathogens? Why are Russia and China doing nothing to force that issue to the public's attention? Any U.N.S.C. proposal on the matter needs to be clearly nonpartisan. Otherwise, failure on it will be inevitable, and the entire matter will continue to be ONLY an international political football — as it is.