Digital Economy and Society Index (DESI) 2021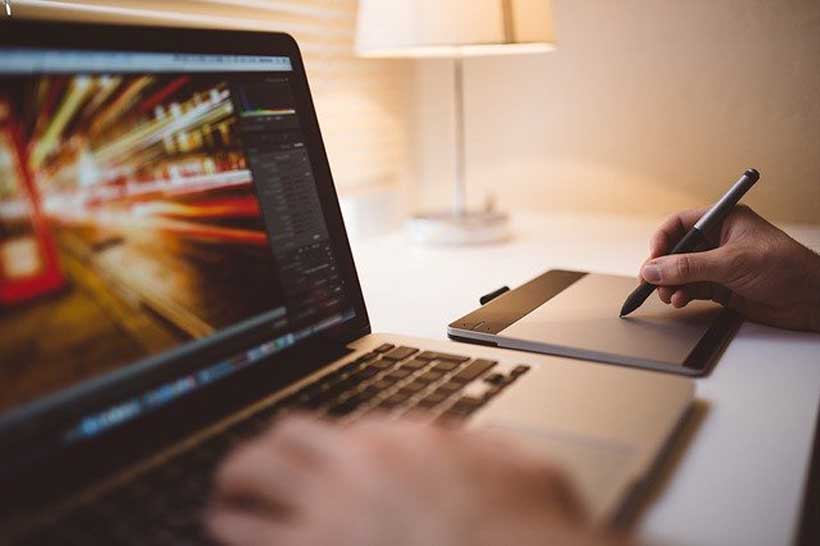 What is the Digital Economy and Society Index, and what does it measure?
The Digital Economy and Society Index (DESI) is an annual report published by the European Commission that monitors the progress of EU Member States' on digital. This report includes country profiles, which help Member States identify areas for priority action, and thematic chapters providing an EU-level analysis in the four principal policy areas, which group 33 indicators:
| | |
| --- | --- |
| 1 Human capital | Internet user skills and advanced digital skills |
| 2 Connectivity | Fixed broadband take-up, fixed broadband coverage, mobile broadband and broadband prices |
| 3 Integration of digital technology | Business digitalisation and e-commerce |
| 4 Digital public services | e-Government |
DESI 2021 has been adapted to reflect the Digital Decade Compass, which sets out Europe's ambition on digital, laying out a vision for the digital transformation and concrete targets for 2030 in the four cardinal points: skills, infrastructures, digital transformation of businesses and public services.
The Path to the Digital Decade, the policy programme proposed on 15 September 2021, sets out a novel form of governance with Member States, through a mechanism of annual cooperation between EU institutions and the Member States to ensure they jointly achieve ambitions. With this, the monitoring of the Digital Decade targets will be assigned to DESI. As a result, DESI indicators are now structured around the 4 cardinal points of the Digital Decade Compass.
The DESI country reports incorporate a summary overview of the digital investments and reforms in the Recovery and Resilience Plans for the 22 plans that have already been approved by the Commission. The EU Member States have committed to spend at least 20% of their national endowments from the Recovery and Resilience Plan on digital and so far, Member States are meeting or largely exceeding this target.
What is the overall performance of EU Member States in digital according to this year's DESI?
The most significant progress as compared to last year can be seen in Ireland and Denmark, followed by the Netherlands, Spain, Sweden and Finland. These countries also perform well above the EU DESI average, based on their scores in DESI 2021.
Main findings of DESI 2021 in the 4 areas
Human capital
As part of the commitments put forward in the EU's 2030 Digital Compass, the digital skills target aims for at least 80% of EU citizens to have basic digital skills by 2030.While 84% of people used the internet regularly in 2019, only 56% had at least basic digital skills in that same year. A large part of the EU population lacks digital skills, but there are country-specific differences: the Netherlands and Finland are the frontrunners in this area, while Bulgaria and Romania are lagging behind. Moreover, a rate of 56% of the population having digital skills is only a slight increase (two percentage points) since 2015, representing a yearly growth rate of only 0.9%. This growth rate needs to increase threefold to reach the 2030 target of 80%.
According to the Communication on the 2030 Digital Compass, the number of ICT specialists in the EU should reach at least 20 million by 2030, compared to 8.4 million in 2020 (corresponding to 4.3% of the labour force). Although there has been steady growth since 2013, an acceleration is needed to reach the target. Notable leaders in this category are Finland, with 7.6%, and Sweden, with 7.5% of the workforce respectively that have the highest proportion of ICT specialists in the labour force.
Connectivity
The 2030 Digital Compass also sets the target that gigabit networks should be available to all by 2030. According to the data from 2020, only 59% of households can benefit from fixed very high capacity network (VHCN) connectivity with the potential of offering gigabit connectivity. Rural VHCN also improved – from 22% in 2019 to 28% in 2020 – but a large gap between rural and national figures remains. Malta, Luxembourg, Denmark and Spain are the European leaders on total VHCN coverage (all with more than 90% of homes covered). By contrast, in Greece, less than 1 in 5 households have access to VHCN.
By 2030, the EU aims for all populated areas to have 5G coverage. As of mid-2020, commercial 5G network deployments started in 13 Member States, and coverage reached 14% at EU level. The Netherlands and Denmark are the most advanced countries in this area, with 80% coverage. A precondition for the commercial launch of 5G is the assignment of 5G spectrum in every country, and by 31 August 2021, 25 Member States had already assigned 5G spectrum in at least one of the three 5G pioneer bands.
Integration of digital technology
The aim of the EU's Digital Compass is that, by 2030, at least 90% of small and medium-sized enterprises (SMEs) in the EU should use digital technologies at enterprise level. In 2020, only 60% of SMEs have adopted digital technologies. Denmark and Finland are already very close to the EU target with 88%, while Bulgaria and Romania are falling behind (33%).
The second target for the next ten years: at least 75% of companies should use advanced digital technologies such as Artificial Intelligence (AI), cloud and big data technologies by 2030. The DESI 2021 demonstrates that, while businesses are becoming more and more digitalised, the use of advanced digital technologies remains low; for example, only one in four companies use AI or cloud computing and 14% use big data. In this area, Finland and Sweden lead on the use of cloud, Malta and the Netherlands on big data, and Czechia and Austria on AI.
Digital public services
The Digital Compass sets the target that all key public services for citizens and businesses should be fully online by 2030. Such key services span a broad range from studying to, purchasing a car and to starting a business amongst other things.
The DESI monitors the online provision of public services by giving each Member State a score on whether or not it is possible to complete each step of key services completely online. Estonia, Denmark, Finland and Malta have the highest scores for digital public services in DESI, while Romania and Greece have the lowest.
In 2020, 64% of internet users interacted with public administration online, compared to 58% in 2015. The online availability of public services has grown steadily over the last decade, and accelerated greatly as a result of the COVID-19 pandemic, during which digital interaction became prevalent. A number of Member States are already close to this target, but progress is uneven across and within Member States, with services for citizens less likely to be available online compared to services for businesses.
How are the EU's targets for the 2030 Digital Decade reflected in this year's DESI, and will that change in coming years?
11 of the 33 DESI 2021 indicators measure the progress made towards reaching some of the Digital Compass targets. Going forward, DESI will be further aligned with the Digital Compass to ensure that all targets are considered in the report. As a part of the structured cooperation with Member States contained in the proposal on the Path to the Digital Decade' policy programme, a monitoring system based on DESI would measure progress towards the 2030 targets, and it would be accompanied by an annual report on the 'State of the Digital Decade', in which the Commission will evaluate progress and provide recommendations for actions.
Digital Compass targets in DESI 2021 in relation to the four dimensions of the index
| | | |
| --- | --- | --- |
| DESI dimension | DESI indicators related to the Digital Compass targets | 2030 Digital Decade target |
| 1 Human capital | At least basic digital skills ICT specialists Female ICT specialists | ICT Specialists: 20 million & Gender convergence Basic Digital Skills: minimum 80% of population |
| 2 Connectivity | Gigabit for everyone (Fixed very high capacity network coverage) 5G coverage | Connectivity: Gigabit for everyone, 5G everywhere Cutting edge semiconductors: double EU share in global production Data – Edge & Cloud: 10,000 climate neutral highly secure edge nodes Computing: first computer with quantum acceleration |
| 3 Integration of digital technology | SMEs with a basic level of digital intensity AI Cloud Big data | Technology up-take: 75% of EU companies using Cloud/AI/Big Data Innovators: grow scale-ups & finance to double EU unicorns Late adopters: more than 90% of SMEs reach at least a basic level of digital intensity |
| 4 Digital public services | Digital public services for citizens Digital public services for businesses | Key Public Services: 100% online e-Health: 100% of citizens having access to medical records Digital Identity: 80% of citizens using digital ID |
Are you publishing the International Digital Economy and Society Index (I-DESI) this year?
We are not publishing the I-DESI as this is published every second year only. The last I-DESI report was published in 2020.
Part II – DESI methodology
What are the sources of data?
The majority of DESI indicators come from Eurostat, the statistical office of the European Union. Some broadband indicators are collected by the services of the European Commission from the Member States through the Communications Committee. Other indicators, such as some e-government and broadband indicators, are based on data derived from studies prepared for the Commission. The full list of indicators, exact definitions and sources is available here.
Contributing data is also taken from the eGovernment Benchmark 2021, which surveys citizens in 36 European countries on their use of digital government services. The Commission is also publishing the 2021 women in digital scoreboard, which confirms that there is still a substantial gender gap in specialist digital skills. Only 19% of ICT specialists and about one third of science, technology, engineering and mathematics graduates are female.
Another relevant report published today is a survey on the contribution of ICT to the environmental sustainability actions of EU enterprises, which reveals that more than half of surveyed companies said that they use ICT solutions as a way of reducing their environmental footprint. The Commission is also publishing today studies on Mobile and Fixed Broadband Prices in Europe 2020, Broadband Coverage up to June 2020, and on national broadband plans.
How is the DESI score calculated?
To calculate a country's overall score, the Commission gives a specific weighting to each set and subset of indicators. Weights are also assigned at the sub-dimension and individual indicator level. Compared to the previous edition of the report, mobile broadband has a higher weight, as 5G coverage is now included in the index. For the integration of digital technology dimension, a new sub-dimension has been added to report on the target on digital intensity. In addition, the weight of the digital technologies for businesses sub-dimension has been increased, as this sub-dimension includes 3 indicators measuring targets of the 2030 Digital Compass. The majority of individual indicators within each sub-dimension were considered of equal importance and therefore weighted equally within the respective sub-dimension. However, indicators measuring the targets of the 2030 Digital Compass were considered to have higher importance and they therefore have double weights within their sub-dimension. More details are available in the DESI methodological note.
Has anything changed in terms of methodology in comparison to the 2020 edition of DESI?
The structure of the DESI has been aligned with the four cardinal points of the Digital Compass, and the indicator list has been revised to include as many indicators that are proposed in the Digital Compass as possible.
Why do you no longer include the indicator on the 'use of internet' like you have in previous years?
The dimension on the use of internet has been dropped from the analysis this year as one of the key policy areas, as the structure of the DESI is being aligned to reflect that of the Digital Compass. Indicators that were reported in this dimension of the index, however, are still collected and published in the data visualisation tool.
Part III: Recovery and Resilience Facility (RRF) and DESI
How are the national RRF plans reflected in the analysis that you have published?
The DESI country reports analyse the performance of EU Member States based on the index, identify their key challenges, and then describe the most important digital policy initiatives per country. Given the scale and importance of the RRF, and the crucial role that this funding can play in addressing these challenges, the DESI country reports include a summary of the digital aspects of the national recovery and resilience plans, where these have been approved.
When will you publish information on the remaining EU Member States on the RRF?
Once the Commission completes the analysis of a national recovery and resilience plan, it publishes its assessment.
Philippines: Reducing Inequality Key to Becoming a Middle-Class Society Free of Poverty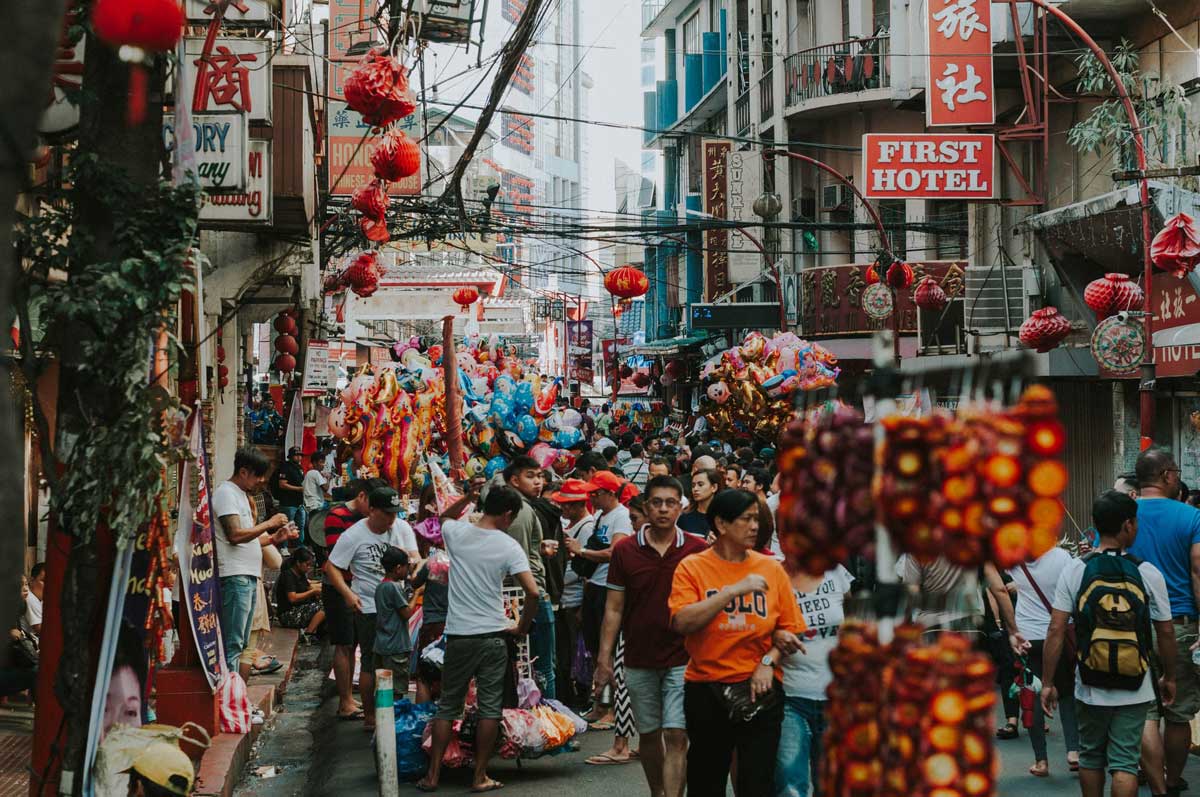 Policies that support employment and workers, raise education quality and improve access, boost rural development, and strengthen social protection can reduce inequality, thus enhancing Filipino peoples' chances for improving their well-being.
In a report titled "Overcoming Poverty and Inequality in the Philippines: Past, Present, and Prospects for the Future" released today, the World Bank said that the Philippines has made important gains in poverty reduction. Driven by high growth rates and the expansion of jobs outside agriculture, poverty fell by two-thirds—from 49.2 percent in 1985 to 16.7 percent in 2018. By 2018, the middle class had expanded to nearly 12 million people and the economically secure population had risen to 44 million.
Yet inequality remains high: the top 1 percent of earners together capture 17 percent of national income, with only 14 percent being shared by the bottom 50 percent. With an income Gini coefficient of 42.3 percent in 2018, the Philippines had one of the highest rates of income inequality in East Asia.
"The Philippines aims to become a middle-class society free of poverty by 2040, but we know from global experience that no country has managed to make this transition while maintaining high levels of inequality," said Ndiamé Diop, World Bank Country Director for Brunei, Malaysia, Philippines, and Thailand. "Inequality of opportunity and low mobility across generations wastes human potential and slowdown innovation, which is crucial for building a competitive and prosperous economy that will in turn improve the well-being and quality of life of all Filipinos."
The report highlights that the expansion of secondary education, mobility to better-paying jobs, access to basic services, and government social assistance have started to reduce inequality since the mid-2000s. However, unequal opportunities, slow access to tertiary education among low-income households, inequality in returns to college education, and social norms putting the heavier burden of childcare on women has slowed down the narrowing of inequality in the Philippines.
Despite the strong recovery of growth and the labor market, COVID-19 pandemic has partly reversed decades-long gains in reducing poverty and inequality in the Philippines. It halted economic growth momentum in 2020, and unemployment shot up in industries that require in-person work. In 2021, the national poverty rate rose to 18.1 percent despite government assistance.
Recovery in the Philippines is uneven across the income distribution and the poorest who suffered the most from COVID have yet to fully recover their incomes. With food prices going up, many families coped by reducing their consumption, including eating less. These coping strategies can have serious consequences on the health and nutrition of children in these vulnerable households.
The report says that inequality starts even before birth and is perpetuated over the life cycle. It starts with maternal nutrition and health during pregnancy. Differences continue into childhood, where disparities in access to health care, proper nutrition, safe drinking water, sanitation, and quality education determine the extent to which a child's human capital develops.
"Inequality shapes outcomes later in life, such as employment opportunities and income, which in turn influence how much support adult Filipinos are able to provide for their children to help maximize their potential," said Nadia Belhaj Hassine Belghith, Senior Economist with the East Asia Poverty Global Practice covering Thailand and the Philippines who led the study.
The report says that policy priorities to reduce inequality in the Philippines can be structured around three themes, including healing the pandemic's scars and building resilience, setting the stage for a vibrant and inclusive recovery, and promoting greater equality of opportunity.
Healing pandemic's scars will require promoting greater vaccine booster uptake, overcoming the learning loss due to COVID-19, strengthening social assistance, unemployment insurance programs for the informal sector, and taming inflation.
Setting the stage for vibrant recovery entails reskilling of workers, promoting entrepreneurship, increasing the participation of women in the labor force, and raising the productivity of agriculture.
Promoting greater equality of opportunity entails increasing access to quality health care, increasing equality of opportunity in education, and improving access to quality housing, among others. Equality of opportunity needs to target the lagging regions and other people disadvantaged in accessing these because of the circumstances of their birth.
Germany in secret talks to buy Iranian oil: report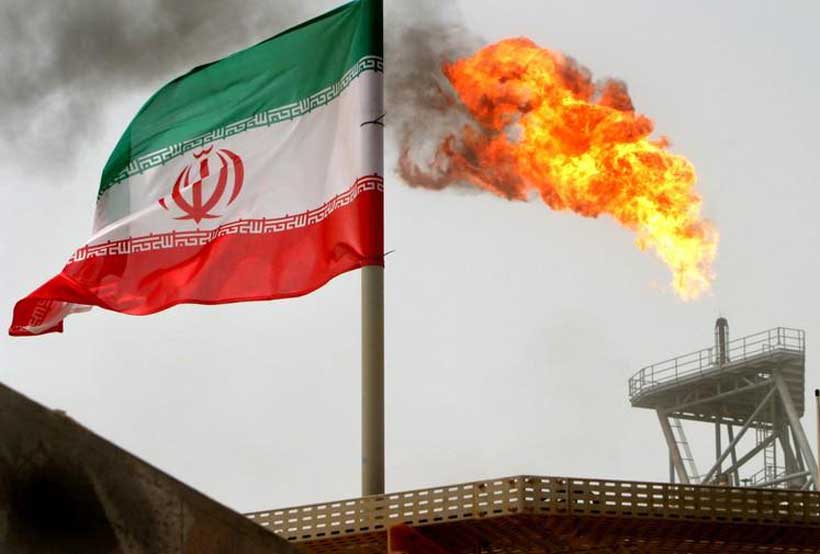 An Israeli paper has claimed that Germany is in "secret" talks with Tehran to buy Iranian oil as part of its efforts to wean itself off Russia's energy supplies.
The Jerusalem Post quoted the chief economist for the partially state-owned bank LBBW in the southwestern German state of Baden-Württemberg as saying that Germany is engaged in secret talks with the Islamic Republic to buy Iranian oil.
"Intensive talks are already being held behind the scenes with Venezuela, Iran or Algeria to cover Germany's oil and gasoline needs," said Moritz Kraemer, the chief economist of the Landesbank Baden-Württemberg (LBBW).
Bernd Wagner, a spokesman for LBBW, told the Jerusalem Post that "as a matter of principle, LBBW does not conduct any Iran-related business."
When asked about Kraemer's statement about secret talks with Iran, Wagner said, "There seems to be a misunderstanding. The chief economist is talking about the national economy, not about LBBW's business. We have a very clear distinction here."
No official announcements have so far been made about the alleged secret talks between Tehran and Berlin. But tensions have been on the rise between the two sides over German officials' statements regarding Iran's internal developments.
On Monday, the Iranian foreign ministry summoned the German ambassador to Tehran, Hans-Udo Muzel, over German Chancellor Olaf Scholz's "meddlesome" remarks about Iran.
"Following the meddlesome and irresponsible statements of the German chancellor towards the Islamic Republic, Hans-Udo Muzel the German ambassador to Tehran was summoned to the foreign ministry on Monday," the Iranian foreign ministry said in a statement.
The statement added, "During the session, the director general of the west European affairs of the foreign ministry condemned the irresponsible statement of the German official. He conveyed strong protest of the Islamic Republic of Iran about Germany's destructive approach towards the domestic developments of Iran to the German envoy."
It continued, "The foreign ministry official said the German side should bear the consequences of the continuation of such non-constructive statements and acts on the future of the mutual ties. He stressed that the Islamic Republic of Iran is monitoring the stances and actions of the other sides with dignity and grandeur, taking into account its national interests, and will give them proportionate responses."
The statement concluded, "The German ambassador, for his part, said he will convey the message of the Islamic Republic of Iran to his government at the earliest. During the meeting the formal notice of protest of the Islamic Republic was handed over to the German ambassador."
Tehran Times
India's Urban Infrastructure Needs to Cross $840 Billion Over Next 15 Years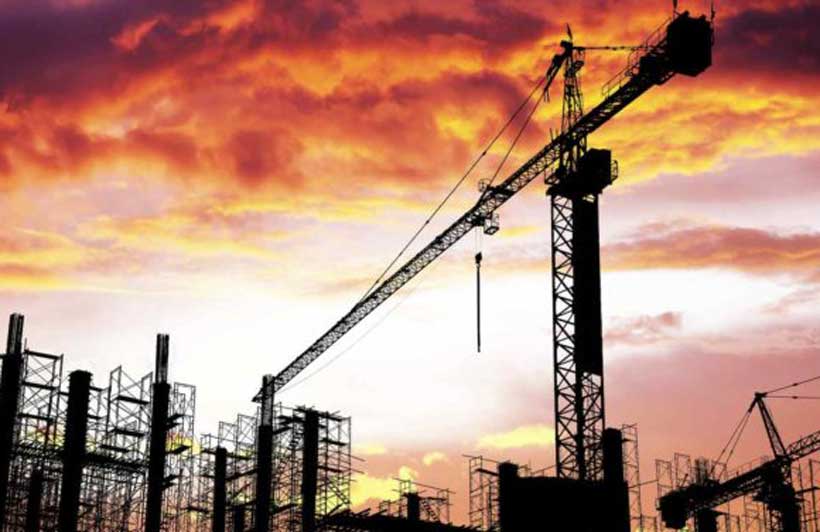 A new World Bank report estimates that India will need to invest $840 billion over the next 15 years—or an average of $55 billion per annum—into urban infrastructure if it is to effectively meet the needs of its fast-growing urban population. The report, titled "Financing India's Urban Infrastructure Needs: Constraints to Commercial Financing and Prospects for Policy Action" underlines the urgent need to leverage more private and commercial investments to meet emerging financial gaps.
By 2036, 600 million people will be living in urban cities in India, representing 40 percent of the population. This is likely to put additional pressure on the already stretched urban infrastructure and services of Indian cities – with more demand for clean drinking water, reliable power supply, efficient and safe road transport amongst others. Currently, the central and state governments finance over 75 percent of city infrastructure, while urban local bodies (ULB) finance 15 percent through their own surplus revenues.
Only 5 percent of the infrastructure needs of Indian cities are currently being financed through private sources. With government's current (2018) annual urban infrastructure investments topping at $16 billion, much of the gap will require private financing.
"Cities in India need large amounts of financing to promote green, smart, inclusive, and sustainable urbanization. Creating a conducive environment for ULBs, especially large and creditworthy ones, to borrow more from private sources will therefore be critical to ensuring that cities are able to improve living standards of their growing populations in a sustainable manner," said Auguste Tano Kouamé, Country Director, World Bank, India.
The new report recommends expanding the capacities of city agencies to deliver infrastructure projects at scale. Currently, the 10 largest ULBs were able to spend only two-thirds of their total capital budget over three recent fiscal years. A weak regulatory environment and weak revenue collection also adds to the challenge of cities accessing more private financing. Between 2011 and 2018, urban property tax stood at 0.15 percent of GDP compared to an average of 0.3-0.6 percent of GDP for low- and middle-income countries. Low service charges for municipal services also undermines their financial viability and attractiveness to private investment.
Over the medium term, the report suggests a series of structural reforms including those in the taxation policy and fiscal transfer system – which can allow cities to leverage more private financing. In the short term, it identifies a set of large high-potential cities that have the ability to raise higher volumes of private financing.
"The Government of Indiacan play an important role in removing market frictions that cities face in accessing private financing. The World Bank report proposes a range of measures that can be taken by city, state, and federal agencies to bend the arc towards a future in which private commercial finance becomes a much bigger part of the solution to India's urban investment challenge," said Roland White, Global Lead, City Management and Finance, World Bank, and co-author of the report.