Amid Record Sovereign Debt, Massive Gaps in Debt-Tracking Systems
At a time when sovereign debt in the poorest countries has surged to dangerously high levels, global and country-by-country systems for tracking it are proving to be inadequate. These gaps make it harder to assess debt sustainability and for overindebted countries to restructure debt promptly and generate a durable economic recovery, according to a new World Bank report.
The report, Debt Transparency in Developing Economies, marks the first comprehensive assessment of the global and national systems for monitoring sovereign debt. It finds that debt surveillance today depends on a patchwork of databases with different standards and definitions and different degrees of reliability, cobbled together by various organizations. Such inconsistencies lead to large variations in publicly available tallies of debt in low-income economies—the equivalent of as much as 30 percent of a country's GDP, in some instances.
"The poorest countries will emerge from the COVID-19 pandemic with the largest debt burdens in the last few decades, but limited debt transparency will delay critical debt reconciliation and restructuring," said World Bank Group President David Malpass. "Improving debt transparency requires a sound public debt-management legal framework, integrated debt recording and management systems, and improvements in the global debt monitoring. International financial institutions, debtors, creditors, and other stakeholders, such as credit-rating agencies and civil society, all have a key role to play in fostering debt transparency."
The study finds that 40 percent of low-income countries have not published any data about their sovereign debt for more than two years—and that many of those that do publish it tend to limit the information to central government debt. Many developing countries are relying increasingly on resource-backed loans—in which governments secure financing by putting up future revenue streams as collateral. Resource-backed loans accounted for nearly 10 percent of new borrowing in Sub-Saharan Africa between 2004 and 2018. More than 15 countries have such debt, but none provide details on the collateral arrangements.
Central banks are also using monetary-policy tools, such as repos and swaps, to facilitate government borrowing from foreign creditors. But such borrowing is neither clearly identified in the central banks' balance sheets nor captured in the databases of international financial institutions. Domestic debt markets in the poorest economies are also opaque: the report finds that just 41 percent of these economies use market-based auctions as the main channel to issue domestic debt. And those that use auctions divulge only spotty information to investors.
The World Bank Group has long considered debt transparency a crucial step in countries' development process, because transparency facilitates new investments, improves accountability, and helps reduce corruption. The Bank's global Debtor Reporting System remains the single most important source of verifiable information on the external debt of low- and middle-income countries. All countries that borrow from the World Bank—more than 100—are required to report details of external debt owed by any public agency. Also, the World Bank's Sustainable Development Finance Policy (SDFP) incentivizes IDA-eligible countries to implement concrete performance and policy actions (PPAs) to enhance debt transparency, fiscal sustainability, and debt management.
Achieving effective debt surveillance will not be easy—but it can be done. The report lays out a detailed list of recommendations, ranked in order of urgency. Prominent among them: publishing public and publicly guaranteed debt statistics annually; encouraging coordinated data collection and reporting; and instituting integrated debt recording and management systems that align with international standards.
Philippines: Reducing Inequality Key to Becoming a Middle-Class Society Free of Poverty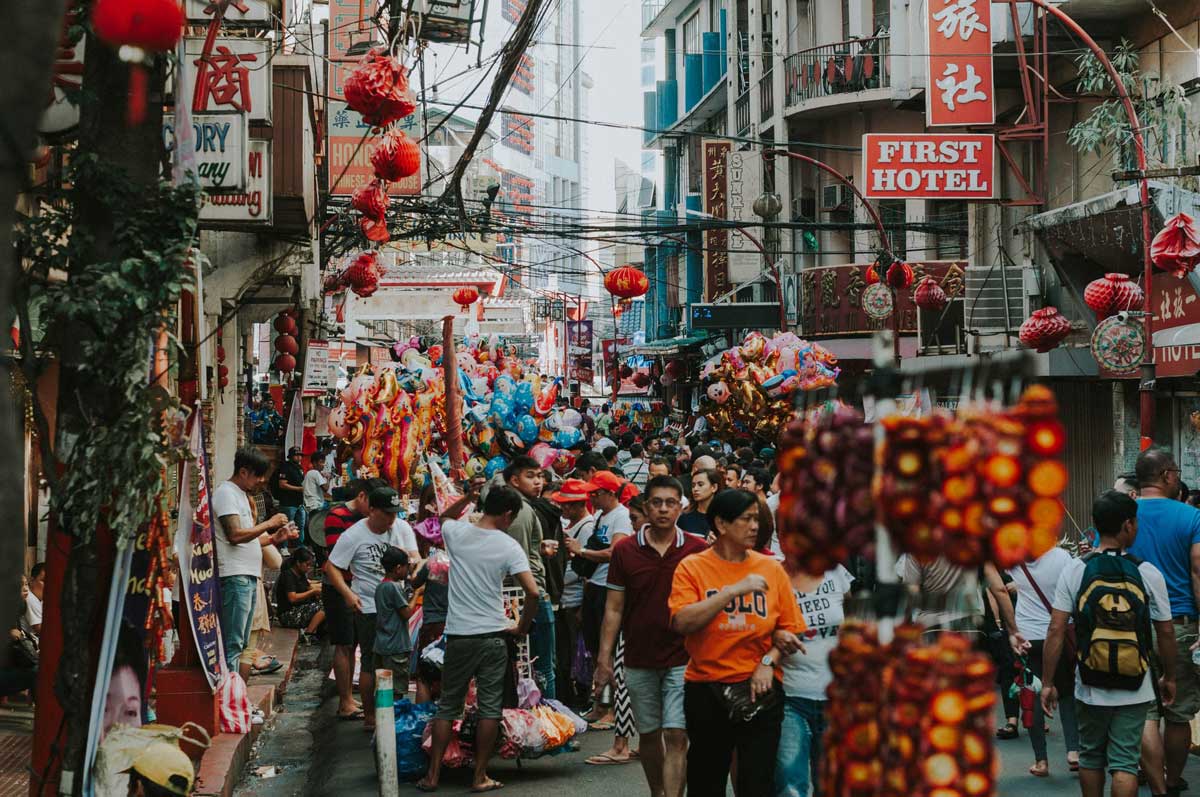 Policies that support employment and workers, raise education quality and improve access, boost rural development, and strengthen social protection can reduce inequality, thus enhancing Filipino peoples' chances for improving their well-being.
In a report titled "Overcoming Poverty and Inequality in the Philippines: Past, Present, and Prospects for the Future" released today, the World Bank said that the Philippines has made important gains in poverty reduction. Driven by high growth rates and the expansion of jobs outside agriculture, poverty fell by two-thirds—from 49.2 percent in 1985 to 16.7 percent in 2018. By 2018, the middle class had expanded to nearly 12 million people and the economically secure population had risen to 44 million.
Yet inequality remains high: the top 1 percent of earners together capture 17 percent of national income, with only 14 percent being shared by the bottom 50 percent. With an income Gini coefficient of 42.3 percent in 2018, the Philippines had one of the highest rates of income inequality in East Asia.
"The Philippines aims to become a middle-class society free of poverty by 2040, but we know from global experience that no country has managed to make this transition while maintaining high levels of inequality," said Ndiamé Diop, World Bank Country Director for Brunei, Malaysia, Philippines, and Thailand. "Inequality of opportunity and low mobility across generations wastes human potential and slowdown innovation, which is crucial for building a competitive and prosperous economy that will in turn improve the well-being and quality of life of all Filipinos."
The report highlights that the expansion of secondary education, mobility to better-paying jobs, access to basic services, and government social assistance have started to reduce inequality since the mid-2000s. However, unequal opportunities, slow access to tertiary education among low-income households, inequality in returns to college education, and social norms putting the heavier burden of childcare on women has slowed down the narrowing of inequality in the Philippines.
Despite the strong recovery of growth and the labor market, COVID-19 pandemic has partly reversed decades-long gains in reducing poverty and inequality in the Philippines. It halted economic growth momentum in 2020, and unemployment shot up in industries that require in-person work. In 2021, the national poverty rate rose to 18.1 percent despite government assistance.
Recovery in the Philippines is uneven across the income distribution and the poorest who suffered the most from COVID have yet to fully recover their incomes. With food prices going up, many families coped by reducing their consumption, including eating less. These coping strategies can have serious consequences on the health and nutrition of children in these vulnerable households.
The report says that inequality starts even before birth and is perpetuated over the life cycle. It starts with maternal nutrition and health during pregnancy. Differences continue into childhood, where disparities in access to health care, proper nutrition, safe drinking water, sanitation, and quality education determine the extent to which a child's human capital develops.
"Inequality shapes outcomes later in life, such as employment opportunities and income, which in turn influence how much support adult Filipinos are able to provide for their children to help maximize their potential," said Nadia Belhaj Hassine Belghith, Senior Economist with the East Asia Poverty Global Practice covering Thailand and the Philippines who led the study.
The report says that policy priorities to reduce inequality in the Philippines can be structured around three themes, including healing the pandemic's scars and building resilience, setting the stage for a vibrant and inclusive recovery, and promoting greater equality of opportunity.
Healing pandemic's scars will require promoting greater vaccine booster uptake, overcoming the learning loss due to COVID-19, strengthening social assistance, unemployment insurance programs for the informal sector, and taming inflation.
Setting the stage for vibrant recovery entails reskilling of workers, promoting entrepreneurship, increasing the participation of women in the labor force, and raising the productivity of agriculture.
Promoting greater equality of opportunity entails increasing access to quality health care, increasing equality of opportunity in education, and improving access to quality housing, among others. Equality of opportunity needs to target the lagging regions and other people disadvantaged in accessing these because of the circumstances of their birth.
Germany in secret talks to buy Iranian oil: report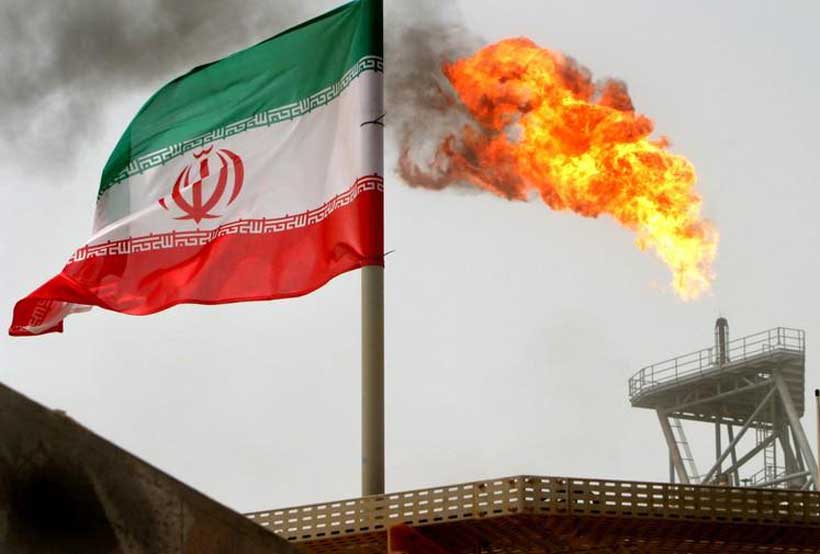 An Israeli paper has claimed that Germany is in "secret" talks with Tehran to buy Iranian oil as part of its efforts to wean itself off Russia's energy supplies.
The Jerusalem Post quoted the chief economist for the partially state-owned bank LBBW in the southwestern German state of Baden-Württemberg as saying that Germany is engaged in secret talks with the Islamic Republic to buy Iranian oil.
"Intensive talks are already being held behind the scenes with Venezuela, Iran or Algeria to cover Germany's oil and gasoline needs," said Moritz Kraemer, the chief economist of the Landesbank Baden-Württemberg (LBBW).
Bernd Wagner, a spokesman for LBBW, told the Jerusalem Post that "as a matter of principle, LBBW does not conduct any Iran-related business."
When asked about Kraemer's statement about secret talks with Iran, Wagner said, "There seems to be a misunderstanding. The chief economist is talking about the national economy, not about LBBW's business. We have a very clear distinction here."
No official announcements have so far been made about the alleged secret talks between Tehran and Berlin. But tensions have been on the rise between the two sides over German officials' statements regarding Iran's internal developments.
On Monday, the Iranian foreign ministry summoned the German ambassador to Tehran, Hans-Udo Muzel, over German Chancellor Olaf Scholz's "meddlesome" remarks about Iran.
"Following the meddlesome and irresponsible statements of the German chancellor towards the Islamic Republic, Hans-Udo Muzel the German ambassador to Tehran was summoned to the foreign ministry on Monday," the Iranian foreign ministry said in a statement.
The statement added, "During the session, the director general of the west European affairs of the foreign ministry condemned the irresponsible statement of the German official. He conveyed strong protest of the Islamic Republic of Iran about Germany's destructive approach towards the domestic developments of Iran to the German envoy."
It continued, "The foreign ministry official said the German side should bear the consequences of the continuation of such non-constructive statements and acts on the future of the mutual ties. He stressed that the Islamic Republic of Iran is monitoring the stances and actions of the other sides with dignity and grandeur, taking into account its national interests, and will give them proportionate responses."
The statement concluded, "The German ambassador, for his part, said he will convey the message of the Islamic Republic of Iran to his government at the earliest. During the meeting the formal notice of protest of the Islamic Republic was handed over to the German ambassador."
Tehran Times
India's Urban Infrastructure Needs to Cross $840 Billion Over Next 15 Years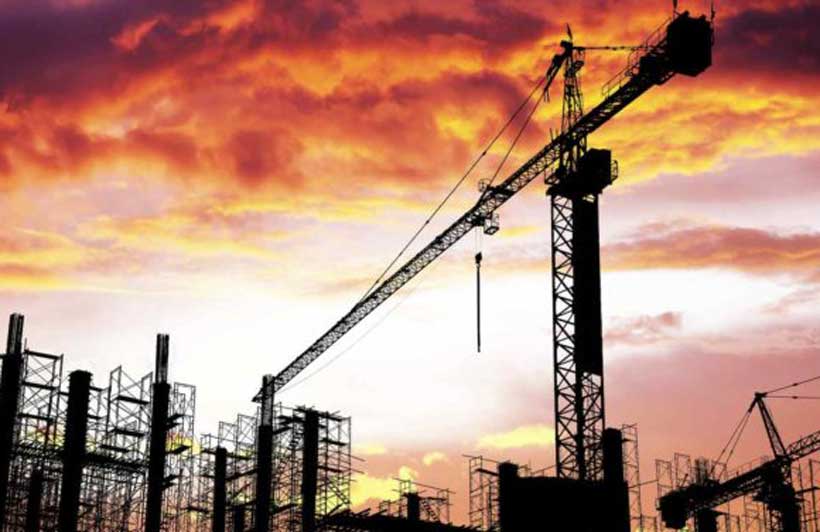 A new World Bank report estimates that India will need to invest $840 billion over the next 15 years—or an average of $55 billion per annum—into urban infrastructure if it is to effectively meet the needs of its fast-growing urban population. The report, titled "Financing India's Urban Infrastructure Needs: Constraints to Commercial Financing and Prospects for Policy Action" underlines the urgent need to leverage more private and commercial investments to meet emerging financial gaps.
By 2036, 600 million people will be living in urban cities in India, representing 40 percent of the population. This is likely to put additional pressure on the already stretched urban infrastructure and services of Indian cities – with more demand for clean drinking water, reliable power supply, efficient and safe road transport amongst others. Currently, the central and state governments finance over 75 percent of city infrastructure, while urban local bodies (ULB) finance 15 percent through their own surplus revenues.
Only 5 percent of the infrastructure needs of Indian cities are currently being financed through private sources. With government's current (2018) annual urban infrastructure investments topping at $16 billion, much of the gap will require private financing.
"Cities in India need large amounts of financing to promote green, smart, inclusive, and sustainable urbanization. Creating a conducive environment for ULBs, especially large and creditworthy ones, to borrow more from private sources will therefore be critical to ensuring that cities are able to improve living standards of their growing populations in a sustainable manner," said Auguste Tano Kouamé, Country Director, World Bank, India.
The new report recommends expanding the capacities of city agencies to deliver infrastructure projects at scale. Currently, the 10 largest ULBs were able to spend only two-thirds of their total capital budget over three recent fiscal years. A weak regulatory environment and weak revenue collection also adds to the challenge of cities accessing more private financing. Between 2011 and 2018, urban property tax stood at 0.15 percent of GDP compared to an average of 0.3-0.6 percent of GDP for low- and middle-income countries. Low service charges for municipal services also undermines their financial viability and attractiveness to private investment.
Over the medium term, the report suggests a series of structural reforms including those in the taxation policy and fiscal transfer system – which can allow cities to leverage more private financing. In the short term, it identifies a set of large high-potential cities that have the ability to raise higher volumes of private financing.
"The Government of Indiacan play an important role in removing market frictions that cities face in accessing private financing. The World Bank report proposes a range of measures that can be taken by city, state, and federal agencies to bend the arc towards a future in which private commercial finance becomes a much bigger part of the solution to India's urban investment challenge," said Roland White, Global Lead, City Management and Finance, World Bank, and co-author of the report.