Amid Record Sovereign Debt, Massive Gaps in Debt-Tracking Systems
At a time when sovereign debt in the poorest countries has surged to dangerously high levels, global and country-by-country systems for tracking it are proving to be inadequate. These gaps make it harder to assess debt sustainability and for overindebted countries to restructure debt promptly and generate a durable economic recovery, according to a new World Bank report.
The report, Debt Transparency in Developing Economies, marks the first comprehensive assessment of the global and national systems for monitoring sovereign debt. It finds that debt surveillance today depends on a patchwork of databases with different standards and definitions and different degrees of reliability, cobbled together by various organizations. Such inconsistencies lead to large variations in publicly available tallies of debt in low-income economies—the equivalent of as much as 30 percent of a country's GDP, in some instances.
"The poorest countries will emerge from the COVID-19 pandemic with the largest debt burdens in the last few decades, but limited debt transparency will delay critical debt reconciliation and restructuring," said World Bank Group President David Malpass. "Improving debt transparency requires a sound public debt-management legal framework, integrated debt recording and management systems, and improvements in the global debt monitoring. International financial institutions, debtors, creditors, and other stakeholders, such as credit-rating agencies and civil society, all have a key role to play in fostering debt transparency."
The study finds that 40 percent of low-income countries have not published any data about their sovereign debt for more than two years—and that many of those that do publish it tend to limit the information to central government debt. Many developing countries are relying increasingly on resource-backed loans—in which governments secure financing by putting up future revenue streams as collateral. Resource-backed loans accounted for nearly 10 percent of new borrowing in Sub-Saharan Africa between 2004 and 2018. More than 15 countries have such debt, but none provide details on the collateral arrangements.
Central banks are also using monetary-policy tools, such as repos and swaps, to facilitate government borrowing from foreign creditors. But such borrowing is neither clearly identified in the central banks' balance sheets nor captured in the databases of international financial institutions. Domestic debt markets in the poorest economies are also opaque: the report finds that just 41 percent of these economies use market-based auctions as the main channel to issue domestic debt. And those that use auctions divulge only spotty information to investors.
The World Bank Group has long considered debt transparency a crucial step in countries' development process, because transparency facilitates new investments, improves accountability, and helps reduce corruption. The Bank's global Debtor Reporting System remains the single most important source of verifiable information on the external debt of low- and middle-income countries. All countries that borrow from the World Bank—more than 100—are required to report details of external debt owed by any public agency. Also, the World Bank's Sustainable Development Finance Policy (SDFP) incentivizes IDA-eligible countries to implement concrete performance and policy actions (PPAs) to enhance debt transparency, fiscal sustainability, and debt management.
Achieving effective debt surveillance will not be easy—but it can be done. The report lays out a detailed list of recommendations, ranked in order of urgency. Prominent among them: publishing public and publicly guaranteed debt statistics annually; encouraging coordinated data collection and reporting; and instituting integrated debt recording and management systems that align with international standards.
World trade reaches all-time high, but 2022 outlook 'uncertain'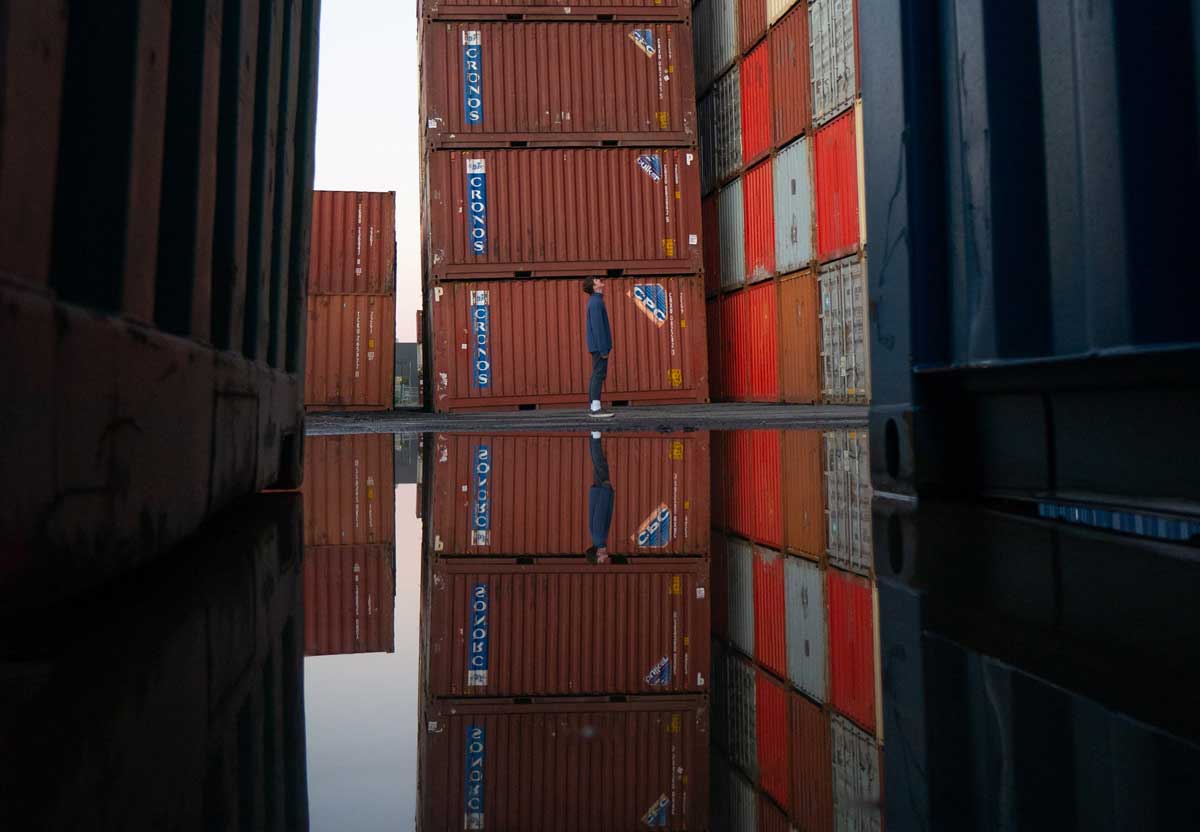 Global trade is expected to be worth about $28 trillion this year – an increase of 23 per cent compared with 2020 – but the outlook for 2022 remains very uncertain, UN economists said on Tuesday.
This strong growth in demand – for goods, as opposed to services – is largely the result of pandemic restrictions easing, but also from economic stimulus packages and sharp increases in the price of raw materials.
According to UN trade and development body UNCTAD, although worldwide commerce stabilized during the second half of 2021, trade in goods went on to reach record levels between July and September.
Services still sluggish
In line with this overall increase, the services sector picked up too, but it has remained below 2019 levels.
From a regional perspective, trade growth remained uneven for the first half of the year, but it had a "broader" reach in the three months that followed, UNCTAD's Global Trade update said.
Trade flows continued to increase more strongly for developing countries in comparison to developed economies overall in the third quarter of the year, moreover.
The report valued the global goods trade at $5.6 trillion in the third quarter of this year, which is a new all-time record, while services stood at about $1.5 trillion.
For the remainder of this year, UNCTAD has forecast slower growth for the trade in goods but "a more positive trend for services", albeit from a lower starting point.
Among the factors contributing to uncertainty about next year, UNCTAD cited China's "below expectations" growth in the third quarter of 2021.
"Lower-than-expected economic growth rates are generally reflected in more downcast global trade trends," UNCTAD noted, while also pointing to inflationary pressures" that may also negatively impact national economies and international trade flows.
The UN body's global trade outlook also noted that "many economies, including those in the European Union", continue to face COVID-19-related disruption which may affect consumer demand in 2022.
Semiconductor stress test
In addition to the "large and unpredictable swings in demand" that have characterized 2021, high fuel prices have also caused shipping costs to spiral and contributed to supply shortages.
This has contributed to backlogs across major supply chains that could continue into next year and could even "reshape trade flows across the world", UNCTAD cautioned.
Geopolitical factors may also play a role in this change, as regional trade within Africa and within the Asia-Pacific area increases on the one hand, "diverting trade away from other routes".
Similarly, efforts towards a more socially and environmentally sustainable economy may also affect international trade, by disincentivizing high carbon products.
The need to protect countries' own strategic interests and weaknesses in specific sectors could also influence trade in 2022, UNCTAD noted, amid a shortage of microprocessors called semiconductors that "has already disrupted many industries, notably the automotive sector".
"Since the onset of the COVID-19 pandemic, the semiconductor industry has been facing headwind due to unanticipated surges in demand and persisting supply constraints…If persistent, this shortage could continue to negatively affect production and trade in many manufacturing sectors."
Small Businesses Adapting to Rapidly Changing Economic Landscape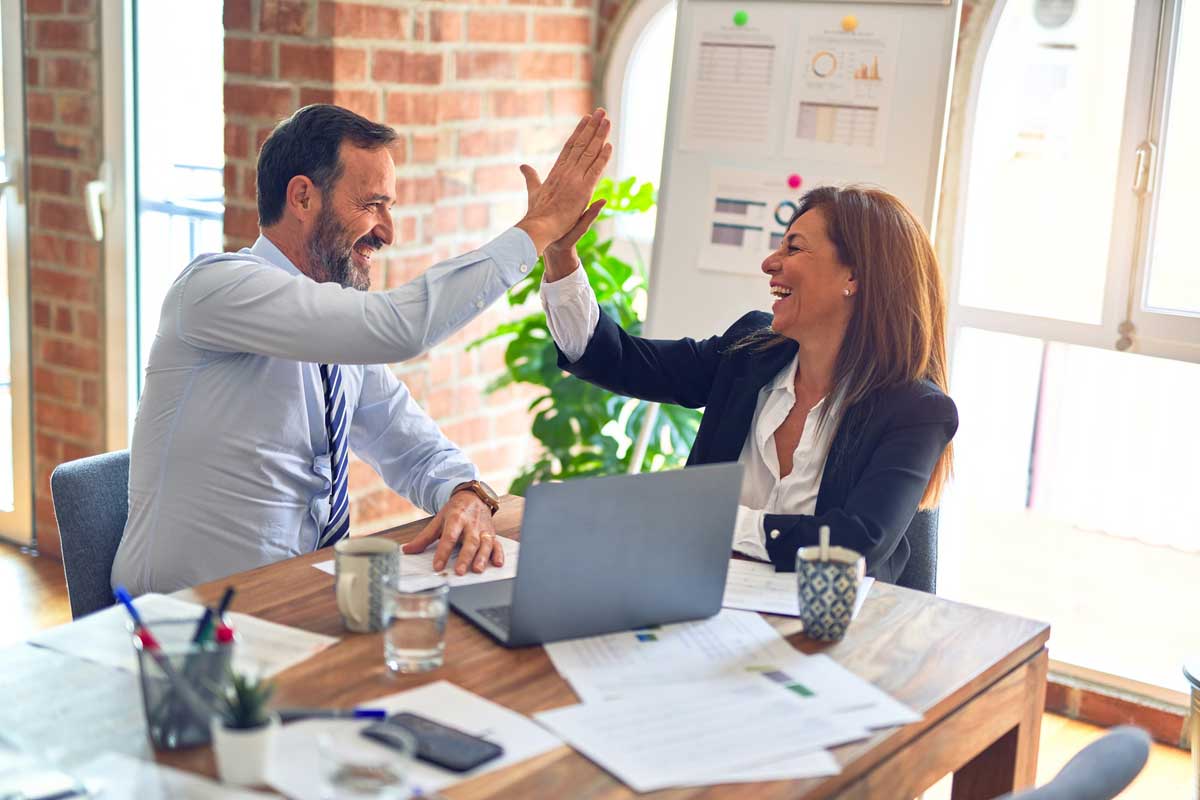 The World Economic Forum has long been at the forefront of recognizing the strategic importance of sustainable value creation objectives for business. While interest has mostly focused on how large corporations contribute to the global economy and sustainable development objectives, small and mid-sized enterprises (SMEs) are often overlooked as major drivers of economic activity, as well as social and environmental progress around the world.
A new report released today finds factors that previously disadvantaged SMEs can lead them to new opportunities. Nine case studies from multiple industries and regions highlight what SMEs can do to increase their future readiness.
Developed in collaboration with the National University of Singapore Business School, the University of Cambridge Judge Business School and Entrepreneurs' Organization, the report also finds that SMEs are lagging behind in terms of societal impact. Although there is a clear need to operate in line with sustainability goals, many SMEs have yet to include explicit strategies and performance measurement centred on societal impact.
The top challenges cited by SME executives include talent acquisition and retention (for 52.5% respondents), survival and expansion (43.8%), funding and access to capital (35.7%), non-supportive policy environment (21%), the difficulty of maintaining a strong culture and clear company purpose and value (20%).
SMEs can leverage their size, networks, people and the strengths of technology to support their goals of sustainable growth, positive societal impact and robust adaptive capacity. While it is essential for SMEs and the wider economy to increase their future readiness, they can thrive only insofar as the necessary supporting infrastructure and regulatory frameworks exist.
"We hope this will inspire and encourage SMEs and mid-sized companies to harness their potential in becoming a major driver of sustainable and inclusive economic growth and innovation by focusing on several core dimensions of future readiness," said Børge Brende, President, World Economic Forum.
"Through this report, the Forum aims to highlight the significant role SMEs can play not just locally but also globally. The New Champions Community is a step towards bringing these smaller companies into the forefront of global discourse around socioeconomic development and engaging them in a community of forward-thinking companies from across the world," said Stephan Mergenthaler, Head of Strategic Intelligence and Member of the Executive Committee, World Economic Forum.
The report aims to develop a deeper understanding of organizational capabilities and orientations needed for SMEs to successfully generate lasting financial growth, affect society and the environment positively, and develop high levels of resilience and agility.
It relies on robust research methods and combines rigorous primary and secondary research. The takeaways and conclusions presented in the research have been derived from an analysis of over 200 peer-reviewed articles and engagement of more than 300 CEOs and founders of SMEs through surveys and in-depth interviews.
France: Invest in skills, digitalisation and the green transition to strengthen the recovery
Swift and effective government support has helped France to rebound rapidly from its COVID19-induced recession. Using the country's announced Recovery and Investment Plans to invest in education, worker training, and the green and digital transitions should result in stronger and more resilient growth, according to a new OECD report.
The latest OECD Economic Survey of France says that while it is important not to prematurely withdraw support for households and firms, as the recovery gains traction support measures should increasingly be targeted at the most viable businesses and sectors and should favour investment. Professional training and support for workers transitioning to new jobs should be strengthened to ease labour market shortages and address the mismatch between skills and the needs of the business sector.
"France's response to the COVID-19 crisis has been swift and effective, enabling it to emerge from the health crisis with jobs and household incomes well protected and its economic capacity largely preserved," OECD Secretary-General Mathias Cormann said, launching the Survey alongside French Minister of Economy, Finance and Recovery Bruno Le Maire. "A rigorous implementation of the government's Recovery and Investment Plans will help to turn the rebound into lasting sustained growth, building a greener, more digital and more resilient economy."
After an 8.0% contraction in economic activity in 2020, the Survey projects a strong GDP rebound of 6.8% in 2021 and 4.2% in 2022 as domestic demand resumes. This follows a period of slower growth in France in the decade leading up to the COVID-19 crisis marked by weak gains in productivity and living standards. Low-skilled and young workers face difficulties in accessing the labour market and unequal opportunities have weakened inter-generational social mobility. The pandemic has also exposed a lag among small and medium-sized enterprises in adopting digital technologies.
These structural weaknesses can only be addressed through reforms, the Survey says. It calls for renewed efforts to boost skills to help sustain jobs and productivity growth. A combination of labour market, taxation and spending reforms could lead to a tangible increase in living standards in the years ahead, according to the Survey.
It is particularly important to use the recovery period to improve the fiscal framework and notably the effectiveness of public spending through reviews and better allocation of resources, the Survey says. France's public spending as a share of GDP is the highest of OECD countries, and the high level of social expenditures, notably on pensions, as well as looming pressure from an ageing population makes it vital to rebalance spending towards more investment. This would support growth and help to stabilise and then gradually lower the public debt-to-GDP ratio.
The government has already pursued important reforms to reduce labour market segmentation and strengthen active labour market policies. Ensuring broad access to retraining and enforcing high quality standards for lifelong training courses would boost employment opportunities.
France has made the transition towards a greener economy a pillar of its recovery plan, and it is vital that this leads to increased private investment in green infrastructure and technology. Greater incentives are needed to drive behavioural changes within businesses and households. To be fully effective, this should extend to all available policy instruments, including regulation and R&D as well as progressively aligning carbon prices across sectors, albeit alongside complementary measures. To avoid unfair impacts on people and sectors, it is essential to support vulnerable households and firms, through targeted measures, for example help-to-buy schemes for clean vehicles and equipment.