Energy day at COP26: Voices call out for an end to use of coal, gas and oil
Fittingly, the sun broke through the clouds over Glasgow on Thursday as delegations and participants prepared for 'energy day' at COP26, one of the key thematic sessions taking place during the UN climate summit.
Traveling from the city centre in the special electric bus provided by the organizers, the UN News team arrived at the venue to find activists outside the gates urging countries to end their dependence on coal, gas and oil.
Some of the activists dressed as Pikachu, the short, chubby rodent mascot of the Japanese anime Pokémon, which in the series, is capable to organically launch strikes of electricity. Others armed with picket signs in different languages, turning on their megaphones to shout a call for climate justice: "No more fossil fuels".
Commitments on coal
Inside the Scottish Event Campus, the main meeting of the day started with the COP26, co-hosts echoing the words of the UN Secretary-General António Guterres: "consign coal to history".
President of the Conference Alok Sharma announced the new Global Clean Power Transition Statement, a commitment to end coal investments, scale up clean power, make a just transition, and phase out coal by the 2030´s in major economies, and in the 2040´s elsewhere.
The pledge has 77 signatories, including 46 countries such as Poland, Vietnam and Chile, 23 of which are making commitments on ending coal for the first time, he explained.
"All this helps to power the world to net-zero. We know that there is more to be done, it's up to all of us governments, business, financial institutions and civil society and we must continue building the moment though alliances and coalitions. I do believe that the end of coal is in sight. I believe that we are getting to a point where we consign coal power to history", he told the plenary room.
Unfortunately, the statement leaves out the biggest coal financers China, Japan and Republic of Korea, which however, committed last year to end overseas finance for coal generation by the end of 2021.
Meanwhile, the Powering Past Coal Alliance, which aims to achieve coal phase-out in a sustainable and economically inclusive way, welcomed new members today that include seven countries and 14 financial institutions.
Yesterday, the governments of South Africa, France, Germany, the United Kingdom and the US, along with the European Union, announced a new ambitious, long-term Just Energy Transition Partnership to support South Africa's decarbonization efforts. US President Joe Biden and EU Commissioner Ursula Von de-Leyen appeared virtually to officially present it duringThursday's event at COP26.
'Not enough'
While saying that the commitments were somewhat encouraging, civil society organizations were 'not having it' outside the plenary room.
In separate press conferences, the German NGO Urgewald and the Climate Action Network expressed their despair regarding the current energy crisis.
"The last two years we have seen a surge in coal policies but hardly anything substantial on oil and gas. The reason for that is that financial institutions who want to walk away from fossil fuels face a major problem which is a lack of information", said the finance campaigner of Urgewald.
The human rights and environmental organization published their latest Global Oil and Gas Exit List, which argues that 506 upstream oil and gas producers are planning to add 190 billion of barrels of oil equivalent to their production portfolios within the next 1 to 7 years.
"At least 96 per cent of gas and oil producers are looking to expand their assets", added the Urgewald representative. "The industry is on a reckless expansion course with dirtiest production forms making up 50 per cent of new projects".
Meanwhile, Jing Zhu, director of the energy justice programme at the Center for Biological Diversity in the United States stressed that: "We no longer have time for fossil fuels".
"We have seen the G20 go the opposite direction. Between 2018 and 2020, G20 countries have committed 188 billion dollars to fossil fuels. That's 2.5 times the amount that they have put for renewables, that's absolutely atrocious", she said.
A new commitment
Ms. Zhu, however, cautiously announced good news during the press conference. A group of governments and public finance institutions across the world, including in the US, European Union, Canada and UK, have pledged to end direct support for the 'unabated' fossil fuel energy sector by the end of 2022.
The joint announcement made this morning promises an end to direct support for international fossil fuel projects "except in limited and clearly defined circumstances that are consistent with a 1.5°C warming limit and the goals of the Paris Agreement".
"This is the first political commitment to phase out oil and gas finance as well, not only coal. If implemented this will shift 18 billion dollars a year from fossil fuels to renewable energy", Ms. Zhu, also member of the Climate Action Network, explained.
The commitment, while historic, it's not sufficient, she said, asking China, Japan and Republic of Korea to join it as well.
"We are dealing with our fossil addiction. We urge the end of fossil fuel development around the world, domestically and internationally".
Answering to questions from journalists, the expert explained what 'unabated fossils fuel projects' mean while sending tough words to world leaders.
"Carbon capture and storage and other fossil fuel projects that have some sort of technical fix are still allowed, is very similar to the false net zero promises of 2050. It is consistent with the lack of leadership of courage. At the same time, if we want to give them the benefit the doubt, there is a pledge for clean energy especially clean energy manufacture from a lot of this countries as well. They view domestic investments as potential boons for their own economies. The US for example have their own plans for exporting that renewal energy", Ms. Zhu added.
The energy problem
Damilola Ogunbiyi, Special Representative of the UN Secretary-General for Sustainable Energy for All, also made a call for action during Thursday's main event, reminding that the energy sector accounts for 2/3 of greenhouse gas emissions.
"759 million people in this world still lacks access to basic electricity, and over 2.6 billion don't have access to clean cooking solutions", she underscored.
The Special Representative cited the UN Environmental Programme's recent Emissions Gap Report, which indicates that we are on a path of a dangerous 2.7-degree global temperature raise by the end of the century that would threaten life as we know it.
"We need to radically rethink how we deliver energy services; we must answer the call of the UN Secretary General to consign coal into history… After 2021 no new coal plants should be in the pipeline", Ms. Ogunbiyu urged.
According to the UN Development Programme (UNDP), an average of $423 billion dollars of public funds are spent every year on fossil fuel subsidies, and despite international commitments, subsidies are not being phased out but are increasing.
These subsidies are a major obstacle to achieving climate and sustainable development goals because they encourage investment in pollution and discourage renewable energy.
"We are running out of time, and we have no choice but to be decisive and we commit to the collaboration and financing necessary to make a just equitable and inclusive energy transition possible for those who have contributed less to climate change", the Special Representative highlighted.
Phasing out fossil fuels and taxing carbon will spur growth and innovation. UNDP studies show that the move could provide for up to 10 years of spending on green innovation and infrastructure which would bring growth and new, safer jobs.
Colombia's energy districts: an example for the region
An energy district is a local institution that leads, implements and accelerates a locally-owned, inclusive and clean energy transition. In the process, energy districts create local jobs and retain and grow wealth, while simultaneously reducing carbon emissions and air pollution.
Colombia is a pioneer South American country in the promotion of this approach. Beginning in 2013, the United Nations Industrial Development Organization (UNIDO), together with Switzerland's State Secretariat for Economic Affairs (SECO), has been implementing an energy districts project in cooperation with the Ministry of Environment and Sustainable Development (Minambiente) and the public utility of the city of Medellín (Empresas Publicas de Medellín – EPM).
In its second phase, beginning in 2019, the project has been working closely with national and city-level authorities and stakeholders to improve and implement national and sub-national policy and regulatory frameworks to promote further development of energy districts; reinforce knowledge and capacities for energy districts of all market players; and provide technical assistance to some 10 selected cities so that they can include energy districts in their urban planning and support the realization of two-three near-future mature projects.
From the 17-19 November, the UNIDO project and partners, ACAIRE (Colombian Association for Refrigeration and Air Conditioning) and CIDARE, the Centre of Research and Development in Air Conditioning and Refrigeration hosted the Third International Conference for Energy Districts, a virtual event bringing together national and international experts from industry and academia, and representatives from the public sector and international organizations.
Carlos Eduardo Correa, Colombia'sMinister of Environment and Sustainable Development, stated that the conference was the ideal scenario to show the achievements of the country in the implementation of district energy as a contribution to the Sustainable Development Goals.
"All of our actions, plans, projects and regulations, are geared towards the achievements of the Nationally Determined Contributions, the reduction of greenhouse gas emissions, and, at the same time, the contribution of low-carbon development. Here, Colombia has an important experience and is an example for the region," he stated.
The progress of district energy in Colombia and the region, the importance of their implementation in urban planning, energy maps and clean energy transition, the mechanisms to finance these projects and the use of renewable energies in their execution, were some of the main topics addressed by more than 30 national and international speakers during the three days of discussions.
"The implementation of the project has, as a main component, the sustainability of knowledge and capacities in Colombia. That is why the support and work with academia are fundamental to strengthen the capacities of all the actors in the value chain and promote the education of professionals in the areas of sustainability and energy efficiency, among others," noted Alex Saer, Director of Climate Change and Risk Management at the Ministry of Environment and Sustainable Development.
The conference was also the opportunity to celebrate the awards of the Second Competition for Universities in District Energy, with the objective of designing a business model for the sale of thermal energy applied to residential users.
The contest, which had the participation of eight universities from Colombia, awarded the first-place winner team with fully funded attendance to the International District Energy Association Campus Energy in Boston in February 2022.
Global energy efficiency progress is recovering – but not quickly enough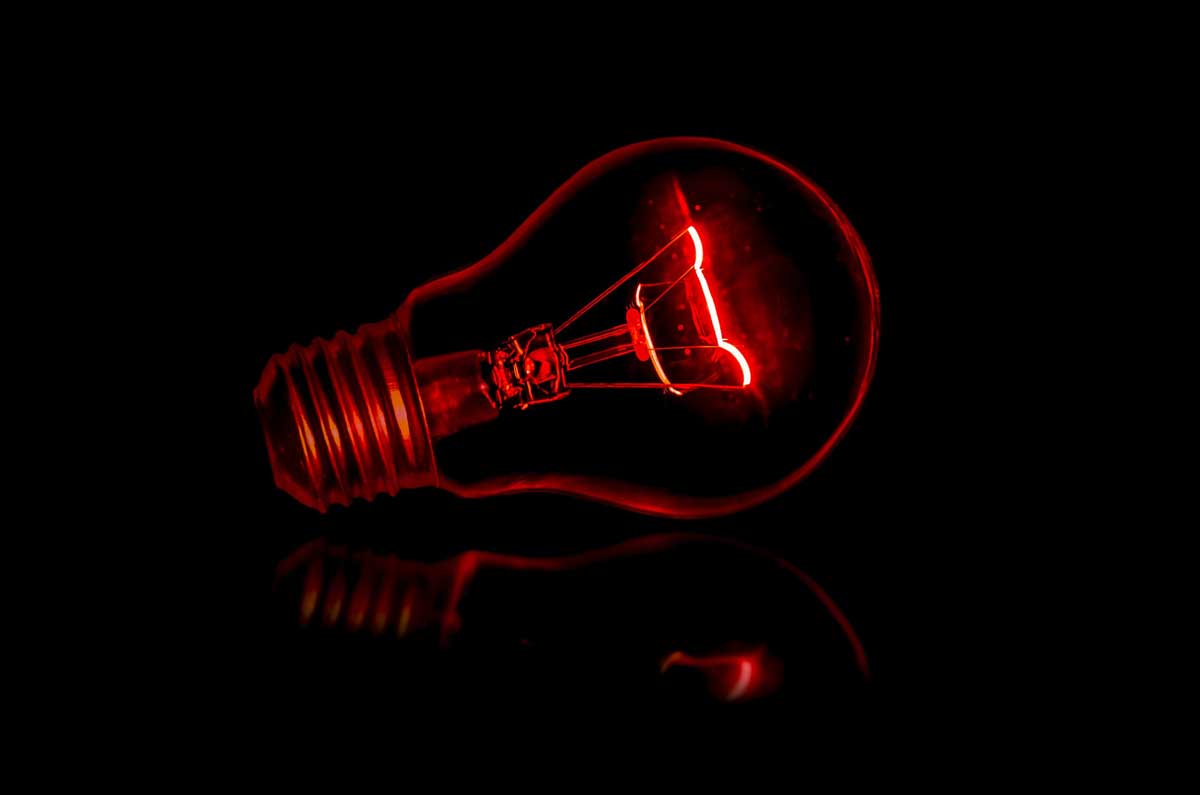 A rapid expansion of technologies and solutions that drive more efficient use of energy across the economy is necessary to keep global climate pledges within reach, according to a new IEA report, which urges governments to take the lead in mobilising the required increase in investment.
Global progress on energy efficiency has recovered this year to its pre-pandemic pace, but that was already well short of what would be needed to help put the world on track to reach net zero emissions by mid-century, according to Energy Efficiency 2021, the IEA's annual market report on the topic. Total annual investment in energy efficiency worldwide needs to triple by 2030 to be consistent with a path towards reaching net zero emissions by 2050, as set out in the IEA's Roadmap to Net Zero by 2050.

The IEA's latest global assessment of market and policy trends in energy efficiency highlights the urgent need for stronger implementation of clean energy policies – with energy efficiency at their core – in order to reach international climate goals. This is the first update of the IEA's energy efficiency market report since a raft of new spending commitments aimed at supporting the economic recovery were announced by governments over the course of 2021.

The report comes shortly after the end of the COP26 Climate Change Conference in Glasgow, whose final statement specifically called for the rapid scaling up of energy efficiency measures, recognising their key role in decarbonising energy systems.
"We consider energy efficiency to be the 'first fuel' as it still represents the cleanest and, in most cases, the cheapest way to meet our energy needs. There is no plausible pathway to net zero emissions without using our energy resources much more efficiently," said IEA Executive Director Fatih Birol. "A step change in energy efficiency will give us a fighting chance of staving off the worst effects of climate change while creating millions of decent jobs and driving down energy bills."
The report notes that governments have scaled up existing, employment-intensive efficiency programmes, but it also highlights that substantial potential for job creation remains untapped. For example, investments in the energy efficiency of buildings – a well-established driver of construction jobs – are expected to rise by 20% in 2021 compared with pre-pandemic levels. Even with this record level of spending, the report details how 4 million more jobs could be added by 2030 by further increasing spending on efficient buildings, appliances and other measures in line with the IEA's Net Zero Emissions by 2050 Scenario.
After its worst year in a decade in 2020, when the Covid-19 pandemic shifted the centre of economic activity away from services and towards industry, the rate of improvement in global energy intensity – a key indicator of how efficiently the world's economic activity uses energy – is expected to recover in 2021 to 1.9%. This is line with the average annual rate of improvement over the past 10 years but well below the 4% needed between 2020 and 2030 in the IEA's pathway to net zero emissions by 2050.
As energy efficiency offers some of the fastest and most cost-effective actions to reduce CO2 emissions, front-loading efficiency measures into net zero strategies will be crucial for closing the gap between climate ambitions and current trends. This year's report examines over 40 energy efficiency milestones mapped out in the IEA Roadmap to Net Zero by 2050 that can enhance efficiency and help get emission reductions on track.
In addition to well-developed energy efficiency policies such as appliance standards – which in some countries have avoided electricity usage equivalent to their total wind and solar power generation – the report also underlines the increasingly important role for digital technologies in energy efficiency's future. Rapid uptake of digitally connected devices is helping to expand the scale and scope of benefits from energy efficiency, and can deliver a cheaper, easier and more cost effective clean energy transition.
Fatih Birol urges Middle Eastern producer economies to accelerate clean energy transition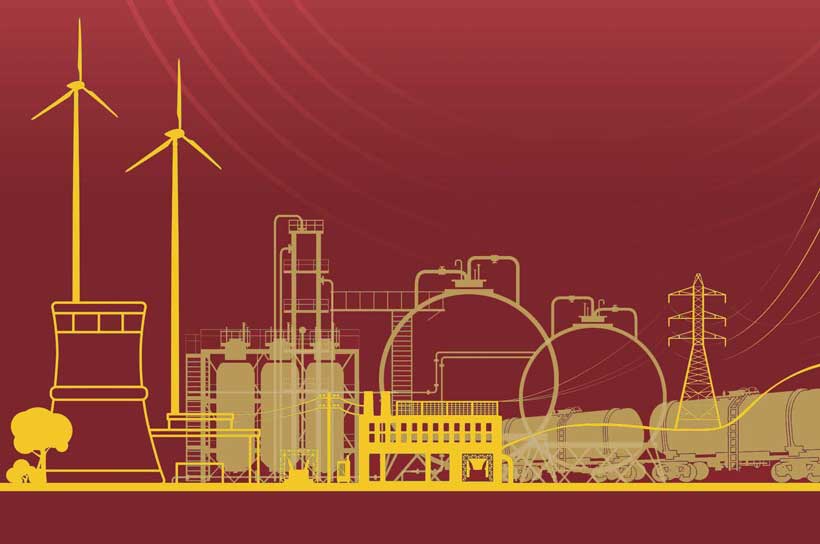 IEA Executive Director Fatih Birol today received a lifetime achievement award at the major international energy industry conference ADIPEC, which is hosted by the United Arab Emirates. The award was presented by Sultan Ahmed Al Jaber, the UAE Special Envoy for Climate Change, in recognition of Dr Birol's long-standing work assessing the global energy sector and providing clarity on how it can adapt to the clean energy transition.
The acknowledgement of Dr Birol's efforts to advance the clean energy transition comes at a time when the IEA is multiplying its efforts to build a broad coalition to accelerate global climate action that includes the oil and gas exporting countries in the Middle East and North Africa. It also comes after the recent announcement that the United Arab Emirates will host the COP28 Climate Change Conference in 2023, after Egypt hosts COP27 next year.
"I would like to congratulate Fatih Birol on a truly well-deserved recognition of his lifetime's commitment across the energy landscape. His understanding of how the whole energy system fits together is unparalleled. Moreover, his practical approach to ensuring sustainable development is having – and will continue to have – a positive, powerful impact on how the world makes an equitable and orderly transition to the energy system of the future," said Sultan Al Jaber in presenting the award to Dr Birol in Abu Dhabi.
"The global warming that is already affecting us all worldwide is especially treacherous for Middle Eastern and North African countries – some are experiencing warming at a far higher rate than the global average. The region is today going through its worst drought in over 900 years," Dr Birol said in his acceptance speech during the awards ceremony in Abu Dhabi. He underscored the need for oil and gas producing economies to reduce their reliance on fossil fuels and rapidly shift towards cleaner alternatives.
"More than at any other point in recent history, fundamental changes to the economic model of resource-rich countries look unavoidable. The future will look very different from the past," he told the audience. "That is why it is so important that we work together. We need to deploy traditional strengths in support of economic diversification and low-carbon transformation. First movers – countries that take a proactive approach to this – could do especially well."
In his remarks, Dr Birol highlighted that the IEA's work with multiple countries across the region centres on supporting efforts to decarbonise energy systems while also securing the economic benefits that the clean energy transition can bring.