First Movers Coalition Launched to Drive Demand for Zero Carbon Tech
Roughly half of the emission reductions needed to reach the 2050 climate goals rely on technologies in early development, demonstration or prototype phases. Accelerating innovation in this decade is critical to bring these technologies to market and make them cost-competitive.
To jumpstart this effort, the World Economic Forum, in partnership with US Special Presidential Envoy for Climate John Kerry, announced the First Movers Coalition – a new platform for companies to make purchasing commitments that create new market demand for low carbon technologies.
The commitments aim to be collectively significant enough to commercialize decarbonization technologies. The First Movers Coalition will create long-term impact by driving milestones this decade through investment into these technological solutions.
It will work across eight key sectors. Seven of these sectors — steel, cement, aluminum, chemicals, shipping, aviation, and trucking—account for more than a third of global carbon emissions, but do not have cost-competitive clean energy alternatives to fossil fuels. The eighth, direct air capture, could reduce atmospheric carbon-dioxide levels to help achieve net-zero global emissions but also requires technological innovation to reach commercial viability.
The First Movers Coalition provides opportunities for a wide range of companies to make commitments, take action and build the clean and profitable supply chains of the future. It also brings together a range of civil society and expert organizations to build momentum, complement ongoing efforts and input into the design of the initiative.
Børge Brende, President of the World Economic Forum, said: "Technology has given us the tools to reduce our emissions and build a stronger and more inclusive economy of the future. For innovators and investors to play their part in tackling the climate crisis, they need clear market demand. The First Movers Coalition will leverage the collective purchasing power of leading companies and drive the need for these technologies. I call on business leaders to work with us and be the role models keeping our climate goals alive.
John Kerry, US Special Presidential Envoy for Climate, said: "The First Movers Coalition is a platform for the world's leading global companies to make purchasing commitments to create early markets for critical technologies needed to achieve net-zero by 2050. In this critical decade, we not only need to deploy as rapidly as possible existing clean energy technologies, such as wind turbines, solar panel, and battery storage, but also drive innovation for our long-term decarbonization goals."
Phase 1 commitments launched
These commitments target new technologies and aim to create a market by 2030 that can be ramped up to achieve decarbonization in 2050. Founding members have made commitments in at least one of these sectors.
Aviation: Members commit to use emerging technologies including sustainable aviation fuels (SAF) with significant emissions reductions, electric, and hydrogen propulsion for air travel by 2030.
Airlines and air transport companiesset a target of replacing at least 5% of conventional jet fuel demand with SAF that reduces life-cycle GHG emissions by 85% or more when compared with conventional jet fuel, and/or using zero-carbon emitting propulsion technologies by 2030;
Airfare and air freight purchasersset a target of replacing at least 5% of conventional jet fuel demand for air transport with SAF that reduce life-cycle GHG emissions by 85% or more when compared with conventional jet fuel, and/or zero-carbon emitting propulsion technologies by 2030 – in partnership with air transport operators.
Shipping: Members commit to use zero-emission fuels in new and in retrofitted zero-emission vessels by 2030. Carriers set a target that at least 5% of their deep-sea shipping will be powered by zero-emission fuels by 2030, enabled by ships capable of using zero-emission fuels. Cargo owners set a target that at least 10% of the volume of their goods shipped internationally will be on ships using zero-emission fuels by 2030, on the way to 100% by 2040.
Trucking: Members commit to purchase or contract zero-emission medium and heavy-duty vehicles by 2030. These can include battery or fuel-cell electric vehicles and also incorporate renewable sources of electricity and hydrogen for charging. Trucking owners and operators also set a target that at least 30% of their heavy-duty and 100% of their medium-duty truck purchases will be zero-emission trucks by 2030. Retailers & manufacturers set a target that they will require all of their trucking service providers to meet the trucking owners and operators' commitment by 2030.
Steel: Members commit to purchasing volumes of near-zero emissions steel by 2030. The deployment of breakthrough iron and steelmaking technology is needed to deliver a net-zero steel sector with minimal residual emissions. These technologies include hydrogen direct reduction, carbon capture use and storage, and electrolysis-based production processes. Steel purchasers set a target that at least 10% of their annual steel procurement volumes by 2030 meet or exceed the First Movers Coalition definition for near-zero emissions steel.
The remaining sectoral commitments will launch in early 2022.
Founding members
A.P. Møller – Mærsk
Aker ASA
Agility
Airbus
Amazon
Apple
Bain & Company
Bank of America
Boston Consulting Group
Boeing
Cemex
Dalmia Cement (Bharat) Limited
Delta Air Lines
Deutsche Post DHL Group
ENGIE
Fortescue Metals Group
Holcim
Invenergy
Johnson Controls
Mahindra Group
Nokia
Ørsted
Salesforce
ReNew Power
Scania
SSAB Swedish Steel
Trafigura Group
Trane Technologies
United Airlines
Vattenfall
Volvo Group
Yara International
Western Digital
ZF Friedrichshafen AG
The First Movers Coalition commitments have been developed with support from Design Committee and Expert Members; Boston Consulting Group; and Primary Implementation Member Breakthrough Energy.
Uzbek home appliance manufacturer Artel joins United Nations Global Compact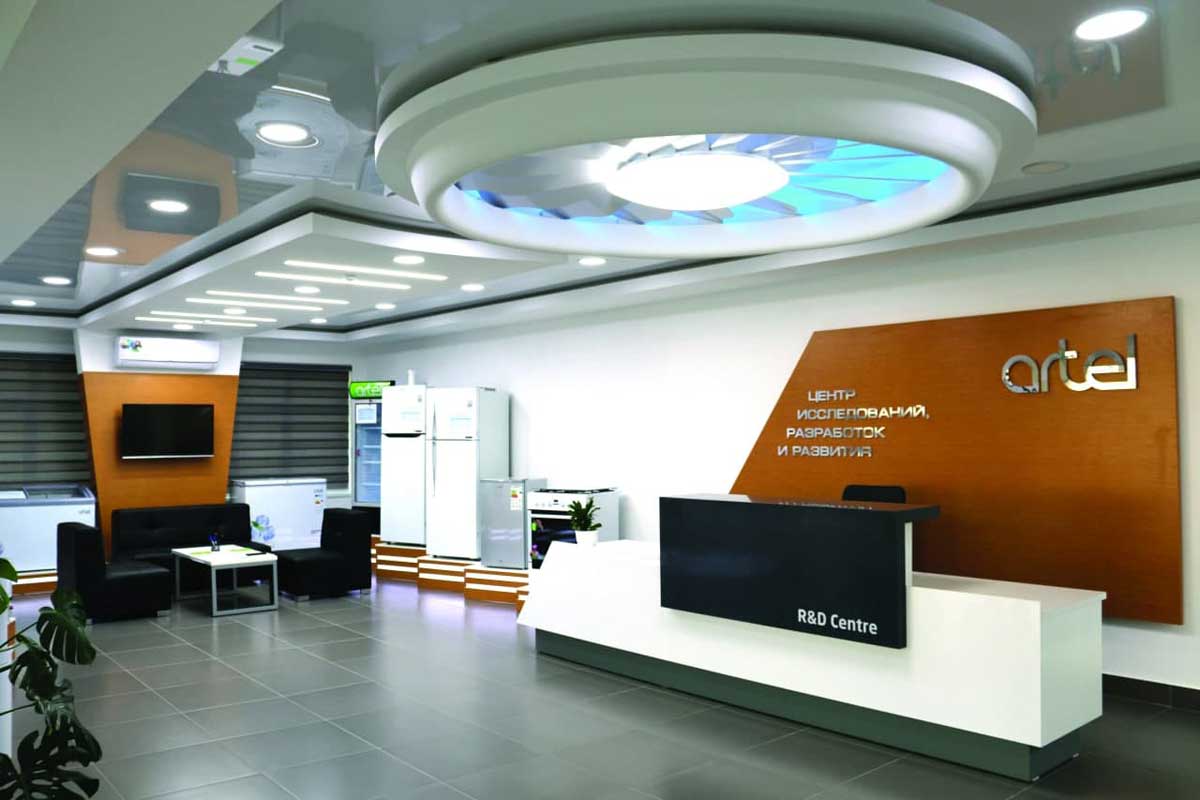 This week, Artel Electronics LLC (Artel), Central Asia's largest home appliance and electronics manufacturer, has become an official participant of the United Nation Global Compact (UNGC). Launched in 2000, the UNGC is a voluntary leadership platform for the development, implementation, and disclosure of responsible business practices. Artel becomes Uzbekistan's third company to participate.
Artel joins over 10,000 companies worldwide, including Microsoft, Facebook and Nestlé, in affirming the Compact's ten principles. These include a commitment to human rights, labour standards, sustainability, and anti-corruption. The company will also seek opportunities to promote the UN's Sustainable Development Goals (SDGs). As one of the country's largest companies, Artel's membership will provide significant momentum towards the alignment of the Uzbek private sector with international standards.
Furthermore, Artel has become a founding member of the Coalition of Business Champions for the Sustainable Development of Uzbekistan. Artel will use its position alongside coalition partners to promote placing environmental and social considerations at the heart of the country's growth. This builds on the company's significant work on water provision, gender equality and education.
Bektemir Murodov, CFO of Artel Electronics, said: "We are delighted to join the UN Global Compact and become part of such a proactive global community of businesses working towards sustainable development. As a large Uzbek company, we have a huge responsibility to promote sustainability as well as international labour standards, human rights and anti-corruption. This reaffirms our commitment to these principles.
We also know that this is a great opportunity to learn from some of the world's leading companies, and we look forward to taking an active part in the conversation around how to promote the SDGs in Uzbekistan."
Becoming a participant of the UNGC is the next step in Artel's ESG development. The company has restructured its corporate governance to align with international best practice, and continually works to increase the efficiency of its products and reduce the environmental impact of its operations. Artel also has significant social projects that focus on water access and education. Most recently, Artel promoted the UN's 16 days of Activism against Gender-based Violence and will soon launch a Women's Development Programme with a legal clinic to promote legal literacy and gender equality.
World Bank Provides $100 Million to Accelerate Rwanda's Digital Transformation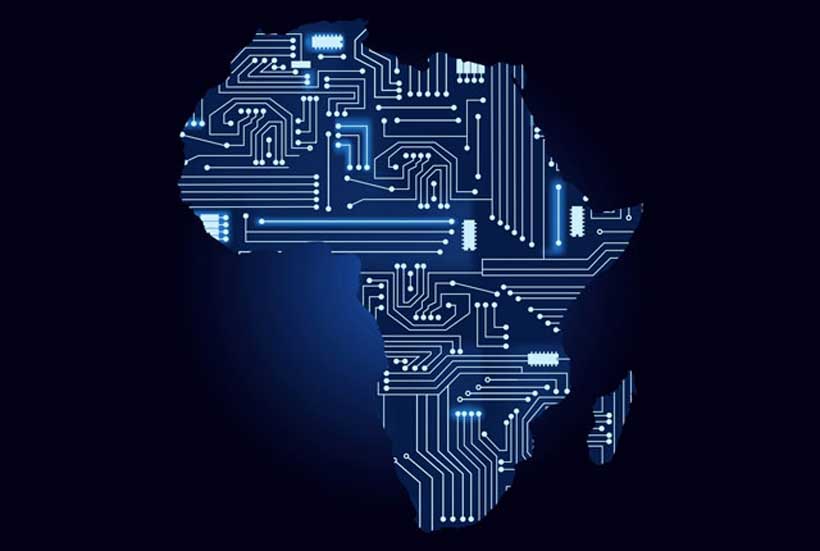 The World Bank Group today approved $100 million in financing under the International Development Association's (IDA) Scale Up Window to help the Government of Rwanda increase access to broadband and selected digital public services, and strengthen the digital innovation ecosystem in Rwanda.
The new Digital Acceleration Project will support the government to expand digital access and adoption by spearheading a series of innovative digital access and inclusion initiatives, including supporting 250,000 households with financing to help acquire smart devices as well as training three million people in basic digital literacy (with targets for girls and women).
The project will also enhance the government's digital service capabilities by equipping it with the ability to harness the power of big data and develop at least 30 new or upgraded digital services through large-scale investments in shared digital standards, platforms, and infrastructure. These will enable the government to safely scale more fully transactional and remote service delivery, including enrolling and issuing new digital ID credentials to 75 percent of the population. Finally, the project will increase Rwanda's capacity to support digitally enabled innovation by strengthening the local entrepreneurship ecosystem, developing Rwanda's digital talent base and helping tech firms to move from startup to growth. At least 300 digital start-ups will be directly supported by the project, with a focus on those that are female-owned.
"Expanding digital access and adoption, enhancing digital public service delivery and promoting digitally enabled innovation are essential for Rwanda's digital transformation which can in turn help drive a robust post-COVID-19 recovery," said Rolande Pryce, World Bank Country Manager for Rwanda. "The Rwanda Digital Acceleration Project encompasses all these elements and will contribute to Rwanda's vision to become a knowledge-based economy and upper middle-income country by 2035, by leveraging digital technologies to accelerate growth and poverty reduction."
The project will also support Rwanda's efforts to crowd in private sector investment in digital inclusion initiatives, digital infrastructure and through support for digital innovation and entrepreneurship – with the goal of preparing the country for a data-driven and e-service based economy capable of supporting sustainable recovery in a post-COVID-19 context.
"For Rwanda to leverage digital transformation as a driver of growth, job creation and greater service delivery, digital adoption needs to markedly improve. This project will help Rwanda tackle the affordability of digital devices and services, but also bridge lingering basic digital literacy gaps, to increase local demand for digitally-enabled services and platforms," said Isabella Hayward, World Bank Digital Development Specialist, and Task Team Leader of the project. "The project will also support the GoR's aspirations of providing 24-hour, cashless, paperless and fully transactional Government-to-Government, Government-to-Business, and Government-to-Person e-services both at the central government and sectoral levels."
The project will be co-financed in the amount of $100 million by the Asian Infrastructure Investment Bank (AIIB), of which Rwanda is a non-regional member. This will be the AIIB's second investment in Rwanda, and the first digital project investment financing to be co-financed with the AIIB.
The City of Ideas platform is a unique opportunity to make the city comfortable
The Moscow City of Ideas platform is a platform where citizens can propose ideas for solving various issues related to the life of the capital and vote for proposals selected by experts.
Ideas with the largest number of votes are implemented in the city. Over the seven years of such projects, more than 270 thousand Muscovites have sent about 112 thousand ideas for the development of urban infrastructure. More than four thousands of them were selected by experts for further study, over three thousand ideas have already been implemented.
The citizens took part in projects like "My Park", "Electronic House", "Moscow Central Diameters", "Moscow child health center", "Museums of Moscow" and much more. Thanks to the proposed ideas, new public transport routes have appeared, a Moscow standard for children's recreation has been developed, public service centers, children's and adult clinics, libraries, and parks have been transformed.
After modernization, the City of Ideas platform has become more user-friendly. Citizens themselves propose suggestions of improving the platform. 12 thousand residents of the capital took part in the project. They proposed with over 600 ideas. The implementation plan included 121 of them, some have already been implemented.
Today, the platform provides short video instructions and materials explaining how to use platform. This will help both beginners and advanced users. Now citizens can submit their ideas directly from the platform's main page. When sending a photo attached to the text.
The modernization also affected the voting process: the ideas that pass the expert selection will be presented in a single list. You don't need to go to each page for grading.
And most importantly, the City of Ideas platform today has a modern design. These changes were suggested and supported by the citizens.
This service is available to individuals, representatives of legal entities and individual entrepreneurs.