Sudan and the UAE: Pulling Sudanese strings
Sudan is the exception to the rule in the United Arab Emirates' counterrevolutionary playbook.
In contrast to Egypt or Yemen, where it went out of its way to help roll back the achievements of popular revolts, the UAE was happy to see the back of Sudanese President Omar Al-Bashir.
Mr. Al-Bashir was toppled in April 2019 by the country's military as mass anti-government protests demanded regime change. The military ensured that the transitional power-sharing arrangement that was negotiated with political and civil society groups was slanted in its favour.
The UAE and the United States agreed at the time that it was time for Mr. Al-Bashir to go. But they likely disagreed about what should succeed him. The United States pushed for transition to a civilian-led democracy. UAE leaders have repeatedly dismissed democracy as a suitable model of governance.
That hasn't stopped the Biden administration, which suspended US$700 million in aid to Sudan in the wake of last week's coup, from relying on the UAE to pressure the country's military leaders to restore the transitional structure. In response, the UAE is believed to have persuaded the military to release deposed prime minister Abdullah Hamdok, who initially had been detained by the putschists.
"We're really focused on engaging the Emiratis, who have a relationship with General Burhan, to use that engagement — to use their credibility with General Burhan — to, in the short term, get those who were picked up" released, a US official said. He was referring to Abdel Fattah al-Burhan, the commander-in-chief of the Sudanese military who grabbed power last week.
Saudi Arabia and the UAE, mollified by Mr. Al-Bashir's dispatch of thousands of Sudanese soldiers to bolster the Gulf states' intervention in Yemen, long supported his regime with investments and financial support worth billions of dollars. Yet, they increasingly resented Mr. Al-Bashir's failure to act on promises to break with his Islamist support base and its backers, Turkey and Qatar.
The president's determination to straddle the fence became an even greater irritant after the UAE, Saudi Arabia, and Egypt as well as Bahrain in 2017 declared an economic and diplomatic boycott of Qatar because of its alleged support for Islamists.
Mr. Al-Bashir's refusal to play ball led the UAE to halt fuel supplies and financial aid to Sudan in 2019, which in turn worsened the economic crisis that was fuelling the mass anti-government protests.
The cut-off was the Gulf state's first step towards supporting regime change even if it favoured a replacement controlled by the military rather than political groups and politicians.
That is likely one major reason why the UAE, as well as Egypt, have so far stopped short of condemning last week's military coup that eliminated Mr. Hamdok's civilian component of the transitional governance structure. As an ardent opponent of UAE-supported Sudanese military dominance in key sectors of the economy, Mr. Hamdok was a thorn in the side of the armed forces.
The Emirati foreign ministry stressed in a statement in the wake of the coup "the need to preserve the political and economic gains that have been achieved… It is keen to see stability as soon as possible in a manner that achieves the interests and aspirations of the Sudanese people in development and prosperity," the official WAM news agency reported.
Those aspirations are, in the UAE's mind, represented by Generals Al-Burhan and General Mohamed 'Hemdeti' Hamdan Dagalo, the head of the notorious Rapid Support Forces (RSF) with long-standing ties to the UAE and Saudi Arabia. The two men have successfully projected themselves as anti-Islamist bulwarks.
The Emiratis signalled early on their support for the toppling of Mr. Al-Bashir in contacts in 2019 with elements of the opposition and armed forces at a moment that the military and paramilitary were mulling the removal of the president in a power grab. UAE officials assumed that the military and the RSF would emerge as the dominant force in a new Sudan.
Then Sudanese intelligence chief Salah Gosh visited imprisoned opponents of Mr. Al-Bashir at about the same time to solicit their support for a military-managed change. Mr. Gosh reportedly told the jailed leaders that he had just come from Abu Dhabi where he was assured that the UAE would support the removal of Mr. Al-Bashir by restarting fuel deliveries and offering financial aid to a new government.
Mr. Al-Bashir rejected a UAE-backed face-saving resolution of the crisis that would have allowed him to stay in power for a transitional period that would be followed by elections. The deal would have required the president to surrender the leadership of his National Congress Party and not to seek re-election.
The UAE and Saud Arabia were quick to pledge US$3 billion in aid when the military finally removed Mr. Al-Bashir from office in April 2019. In return, Sudanese military leaders, including General Hemedti, were quick to pledge that they would reverse Mr. Hamdok's decision to withdraw Sudanese troops from Yemen.
The armed forces and the RSF have profited from the deployment of military personnel to fight alongside Emirati- and Saudi-backed forces in Libya and Yemen, where the Sudanese account for a majority of the anti-Houthi alliance's ground troops.
UAE Deputy Prime Minister Sheikh Mansour bin Zayed Al Nahyan, a brother of crown prince and strongman Mohammed bin Zayed and the owner of Manchester City, sought, in the immediate aftermath of Mr. Al-Bashir's deposal to marshal the support of opposition and rebel groups for the takeover.
Sheikh Mansour was allegedly helped in the background by Abu Dhabi-based General Abdelghaffar al-Sharif, the former head of Sudanese intelligence, according to Sudanese sources.
UAE policy quickly shifted to furthering Emirati interests irrespective of how that might impact Sudan's political stability and economic development. One immediate goal was to facilitate Sudan's recognition of Israel in the footsteps of the UAE's groundbreaking establishment of diplomatic relations with the Jewish state even if much of the political elite and significant segments of the public were opposed.
UAE facilitation also served to widen the gap between the military and civil wings of Sudan's transitional governance structure. The UAE arranged for a secret meeting in Uganda in February 2020 between General and then Prime Minister Binyamin Netanyahu without the involvement of his Sudanese counterpart, Mr. Hamdok.
"Israel's exclusive engagement with Sudan's military legitimizes the military's quest to remain in power and weakens the civilian component of the government… Israel's strategy of building strong alliances with the military and security agencies may have worked in some North African and Middle Eastern countries. However, this approach is highly unlikely to work in Sudan," cautioned analyst Mohy Omer.
UAE facilitation of a Sudanese-Israeli relationship coincided with Emirati backtracking on the full disbursement of its post-Bashir US$3 billion aid package. The move appeared designed to strengthen the hand of the military and General Hemdeti at the expense of the civilian tack of the governing structure.
At the same time, the UAE, rather than helping to flatten the playing field ensured that the military would have no vested interest in a democratic transition that would put men in uniform under civilian control and curb their ability to divert state revenues into accounts in Emirati banks.
Speaking weeks before he resigned in June 2020 as Sudan's finance minister, Ibrahim al-Badawi, a former World Bank official, charged that revenues from the export of meat to Saudi Arabia were pocketed by the army while a Swiss-based company collected the civil aviation authorities' income and transferred it to an account in the UAE.
Mr. Al-Badawi asserted that some 200 military-controlled companies with an estimated US$2 billion in revenues that should flow into the state's coffers remained beyond his ministry's purview.
Mr. Al-Badawi's description of the state of fairs was likely one factor that prompted the International Crisis Group to warn that failure to support Mr. Hamdok "could jeopardise the transition, with tragic consequences for the people of Sudan and the region."
The group issued its warning four months before the coup. It's a warning that today rings even louder as the United Nations, the African Union, the United States and even Saudi Arabia call for a return to civilian rule.
Mali: Security Council warned of 'endless cycle of instability'
A decade after civil conflict erupted in Mali, hopes for an early resolution to insurgency and strife have not materialized, the Special Representative of the Secretary-General for the country, El-Ghassim Wane, told the Security Council on Tuesday.
Instead, the UN top envoy explained, "insecurity has expanded, the humanitarian situation has deteriorated, more children are of out of school and the country has been affected by an endless cycle of instability."
In fact, more than 1.8 million people are expected to need food assistance in 2022 compared to 1.3 million in 2021, the highest level of food insecurity recorded since 2014.  
And more than half a million children have been affected by school closures, which the envoy believes puts "the future of the country in jeopardy".
Despite these challenges, Mr. Wane argued that the situation "would have been far worse" without the engagement of the international community, including the deployment of the UN peacekeeping mission (MINUSMA) in 2013.  
The Malian Government has been seeking to restore stability following a series of setbacks since early 2012, including a failed military coup d'état, renewed fighting between Government forces and Tuareg rebels, and the seizure of its northern territory by radical extremists.
Standoff
The Special Representative also briefed the Council on the current stand-off between the Economic Community of West African States (ECOWAS) and the Malian transitional leadership, controlled by the military.
Over the weekend, ECOWAS held an Extraordinary Summit and decided that the proposed timetable for the transition, lasting up to five and a half years, was "totally unacceptable". 
Urging Malian authorities to focus on a speedy return to constitutional order, they decided to uphold individual sanctions put in place on 12 December and imposed additional ones.
The new sanctions include the recall of ambassadors from Bamako, the closing of land and air borders, suspension of all commercial and financial transactions (with some exemptions), and the suspension of financial assistance, among others.
Mali reciprocated by recalling its ambassadors and closing its borders with ECOWAS Member States.
In an address to the nation on Monday evening, however, Transition President, Colonel Assimi Goita, called for unity and calm, stating that Mali remains open to dialogue.
Mr. Wane explained that supporting the transition is a key aspect of the MINUSMA mandate, so the mission will try to find a consensual way out to overcome the impasse.
"A protracted impasse will make it much harder to find a consensual way out, while increasing hardship for the population and further weakening state capacity", he argued, warning that such scenario would "have far-reaching consequences for Mali and its neighbours."  
Beyond the political transition, Mr. Wane believes it is also crucial that the Council continues to pay attention to the implementation of the peace agreement and to stability in the Centre of the divided nation, calling it two "building blocks" for a peaceful and stable Mali.
'Window of opportunity'
Back in December, a process of national consultation, known as Assises nationales de la refondation, ended with a series of main recommendations, including a constitutional review, the creation of a Senate, the acceleration of the Disarmament, Demobilization and Reintegration (DDR) process and territorial decentralization.
For Mr. Wane, these proposals "offer a window of opportunity on which all stakeholders should build upon to move forward on the implementation of the peace agreement." 
The Special Representative also provided an update on MINUSMA's activities, noting that 2021 saw more extremist attacks than any years prior.
The mission ended the year with the highest number of casualties since 2013, following a significant rise of attacks targeting main axes, convoys, camps, and temporary operating bases.
In total, 28 peacekeepers died, including seven Togolese in a single incident back in December.
Humanitarian situation
The conflict has also had a devastating impact on civilians and the humanitarian situation.
On 3 December for instance, 32 civilians, including 26 women and children, were killed near Songho when their bus was attacked by extremist elements.
In just one year, the number of Internally Displaced Persons (IDPs) increased from 216,000 to more than 400,000.
In such difficult circumstances, Mr. Wane described the response to the humanitarian appeal as "lukewarm", with only 38 per cent of funding received.
Bingo is a game of chance popular across the world. More exotically, it is also the name of the gorilla drummer in the psychedelic 'Banana Splits' band from the eponymous US TV series and movie.[1] Bingo is also an acronym for Big International Non Governmental Organisation. This article is about this last kind of bingo; less fun than the other two, certainly, but still worthy of examination.
Bingos typically have their headquarters in a major city of a developed state; New York, Washington and London are popular, as are Berlin, Bonn and Geneva. They are funded by governments, commercial corporations and the philanthropic foundations of billionaires such as Bill Gates and George Soros.
Most bingos were founded for a specific purpose; like protecting wildlife or the environment, providing medical services to the world's poorest, helping developing countries in times of famine or working for greater transparency in financial markets. Their founders, owners and leaders are almost universally well-educated white Europeans and Americans, as are the overwhelming majority of their senior staff.
Whether bingos are vehicles for human progress or agents of western hegemonic neo-imperialism is a matter for each person to decide for themselves. On the one hand, the steady eradication of malaria, copiously funded by the deeply committed billionaires Bill and Melinda Gates,[2] seems an undeniable good. But on the other, even bingos themselves sometimes concede that their operations reflect the imperatives of their funders as filtered through their own western and northern perspectives.
This means that people in developing states are often the recipients of top-down planning informed by first world priorities. Local people, and even governments, are frequently required to suppress their own local economic and social priorities and instead to serve as cheerleaders for Bingos and their funders.
Meanwhile, as public opinion in countries like the US and UK shifts, bingos move with the times. Causes like wildlife protection and financial transparency are no longer sufficient of themselves to sustain bingos. The new overweening public theme in developed states is of course the environment, so today bingos are increasingly presenting their operations through an environmental prism.
The WWF, for example, founded as the World Wildlife Fund and now known in the UK and some countries as the Worldwide Fund for Nature, has long moved away from its founding purpose of protecting exotic animals. The awkward partial name change, which doesn't fit its famous acronym, came a generation ago after a WWF helicopter was used to shoot poachers in Zimbabwe.[3] In 2019, it emerged that the WWF's 'African animals-over-African people' conservation was still alive and well in the Democratic Republic of Congo.[4] The western media has broadly responded with a 'not that terribly interested'.
Meanwhile, on the basis that animals live in the environment, the WWF's self-presentation is increasingly that of an environmental organisation. At present, for example, one of its main campaigns is against deep-sea mining.[5] The founders of the WWF had in mind gorillas and antelope; fish did not appear on the agenda, except perhaps as lunch. Rather, the new campaign comes because environmental causes are popular and this new emphasis enables the WWF to present itself as an environmental organisation rather than one concerned first and foremost with shooting Africans to protect gorillas.
Similarly, Global Witness, founded and until recently operated as a financial transparency organisation, has recently re-focussed itself as an environmental one. This is largely to do with the fact that the transparency it campaigned for has mainly been integrated into legislation in the largest trading nations; thanks in no small part to its own efforts.
One thing bingos never do is shut up shop once the specific purpose they were founded for has been achieved. Instead, they seek growth and new relevance by re-purposing themselves in line with the zeitgeist. Global Witness has accordingly entered the already-crowded environmental Bingo market. Its campaigns today are primarily around against deforestation and fossil fuels.[6] [7]
But wait! In its original guise of improving transparency in order to helping develop countries trade their natural resources, Global Witness was a driving force behind the Extractive Industries Transparency Initiative (EITI).[8] The purpose of the initiative is essentially Global Witness' original one: to help developing countries trade their fossil fuel assets. One of Global Witness' three founder-owners has in effect a permanent place on the EITI board. But now Global Witness campaigns against that very fossil fuel extraction. Indeed, the EITI's 'civil society' board members are today mainly drawn from NGOs whose specific aim is to prevent the fossil fuel extraction and trading the organisation ostensibly exists to serve.[9]
This unsubtle shift of perspective upon fossil fuel extraction reflects the interests of the bingos, but not the developing nations they purport to seek to help. African countries, for example, are now routinely told by bingos to "keep it in the ground"[10] and forego large fossil fuel receipts which are often their main potential income. Meanwhile, developed countries where the Bingos are based, like the UK and US, actually subsidise the extraction of their own fossil fuels.[11]
Bingos and their funders are essentially seeking power over the economic policies of developing states on the basis of; 'do as I say, not as I do'.[12] An oft-employed term across bingo world in this context is; "the resource curse".[13] [14] This neo-imperialistic concept is rooted in the idea that while fossil fuels continue to be primary drivers of prosperity in those developed nations lucky enough to have them under their soil, developing countries are unable to manage them. A vast asset to the US, the UK, Canada, Australia, Norway is a 'curse' to black Africans.
The present western climate discourse, as evidenced at gatherings like COP26,[15] does not in any respect offer resource-rich developing states, like many in Africa, replacement income in return for the loss of fossil extraction income bingos wish to thrust upon them. Instead, most funding is offered in the form of loans to pay for climate mitigation efforts, rather than grants to help countries adapt their economies to a post-fossil fuel order. Why is this? It is, quite simply, because such mitigation projects offer profits to the mainly western corporation who will carry them out. And with loans, the money comes home again.[16]
The new bingo message to developing countries, then, is;
'Our developed states are prosperous, and yours are poor, because fossil fuels drove an industrial revolution here. Fossil fuels remain important assets to us. But to you, developing countries, fossil fuels are a curse. You must not allow the exploitation of your natural resources; and of course we will not be providing replacement income'.
Africans are as concerned as bingo folk about climate change. But far and away the foremost concerns of Africans are jobs and prosperity.[17] These can only come with economic growth and investment from other countries; relying on the modest largesse of 'donors' who actually want most of the money back anyway will never work. This much is obvious to bingos, but it does not suit their own interests.
Fossil fuel use will end one day; but when navigating the route to a future with new energy sources it is not in the interests of the citizens of developing states to take another hit on behalf of developed ones. Nor is it in their interests to cede control over their economic policies to bingos and their funders.
When it comes to bingos, people in developing countries might want to consider being open to two fat ladies (the number 88), furry psychedelic drummers and investor nations with a mutual interest in helping drive economic growth through inward investment. They would be well advised, however, to keep a weather eye out for those self-interested corporate bingos after their sovereignty.
---
[1] https://thebananasplits.fandom.com/wiki/Bingo
[2] https://www.gatesfoundation.org/ideas/media-center/press-releases/2005/10/gates-foundation-commits-2583-million-for-malaria-research
[3] https://theconversation.com/tigers-elephants-ask-what-have-royals-ever-done-for-us-18725
[4] https://www.bbc.co.uk/news/world-47444297
[5] https://wwf.panda.org/discover/our_focus/oceans_practice/no_deep_seabed_mining/
[6] https://twitter.com/Global_Witness
[7] https://www.globalwitness.org/en/campaigns/
[8] https://eiti.org
[9] https://eiti.org/about/board
[10] http://keepitintheground.org
[11] https://news.sky.com/story/climate-change-uk-government-oil-and-gas-subsidies-hit-13-6bn-since-paris-agreement-campaigners-say-12477295
[12] https://www.opendemocracy.net/en/transformation/are-ingos-ready-give-power/
[13] https://www.globalwitness.org/en/campaigns/afghanistan/extractives-policy-briefing-avoiding-resource-curse-afghanistan/
[14]https://wwf.panda.org/discover/knowledge_hub/where_we_work/congo_basin_forests/oil_extraction/the_oil_curse/
[15] https://ukcop26.org
[16] https://www.carbonbrief.org/analysis-why-climate-finance-flows-are-falling-short-of-100bn-pledge
[17] https://blogs.worldbank.org/africacan/how-do-africans-priorities-align-with-the-sdgs-and-government-performance-new-results-from
Russia's Covid-19 Vaccine Diplomacy in Africa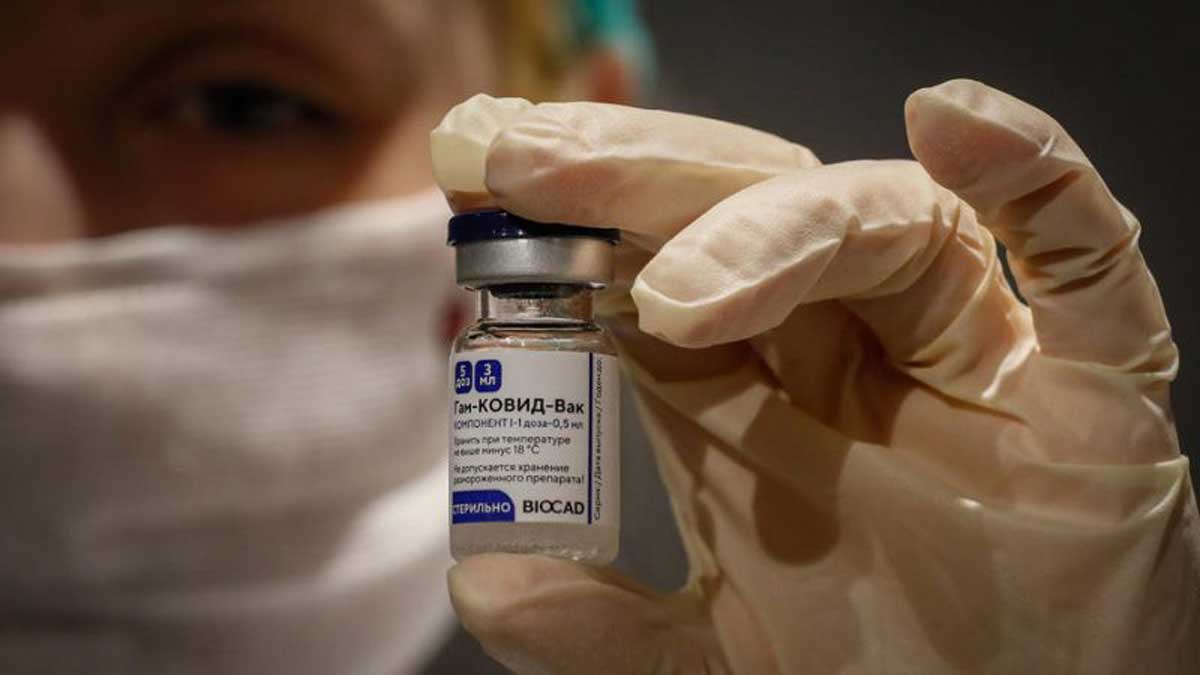 Last December, the Russian Ministry of Foreign Affairs posted to the official website for public reading its end-of-year report. The report offered the most significant activities and achievements, among them was the striking theme on Covid-19.
The report says in part: "Russia has contributed to the fight against the Covid-19 pandemic and to overcome its consequences. Registration of the Sputnik V vaccine was ensured in 71 countries, significant volumes of domestic vaccines were supplied abroad, and agreements were reached on the localization and expansion of the production of Russian drugs in various regions of the world."
The unexpected outbreak of the coronavirus in December 2019 made many governments, organizations and health institutions still struggling for scientific solutions to the epidemiological situations express solidarity and called for closer bilateral cooperation in the sphere of health.
Some countries showed practical concern by making quick deliveries of medications and diagnostic materials, immune-biological preparations and medical equipment. Besides that, scientists were on their toes looking for appropriate vaccines for the Covid-19.
In the process, Russia was the first to reach the goalpost. In less than a year, precisely on August 11, 2020, Russia became the first country to register a coronavirus vaccine named Sputnik V, developed by the Gamaleya Scientific Research Institute of Epidemiology and Microbiology.
Russian Foreign Ministry report last December says Sputnik V was registered in 71 countries. While it is yet to get final approval from World Health Organization (WHO), it is currently registered under the emergency use authorization procedure, according the statement from the RDIF website. The RDIF is Russia's sovereign wealth fund established in 2011 to make equity co-investments, primarily in Russia, alongside reputable international financial and strategic investors. RDIF acts as a catalyst for direct investment in the Russian economy.
President Vladimir Putin has oftentimes praised the entire healthcare system, and particularly the hard-working team of scientists and specialists from different institutions for their efforts at research and creating a series of vaccines for use against the coronavirus both at home and abroad.
As the Foreign Ministry end-of-year report indicated, a quarter of the figure cited of foreign countries that registered Russian vaccine are in Africa. Algeria was the first African country to register Russian vaccine. Ministry of Pharmaceutical Industry of Algeria registered Sputnik V on 10 January 2021 as follows from a post on their official Twitter account. Reportedly, the vaccine registered in the following African countries: Algeria, Angola, Cameroon, Djibouti, Ethiopia, Egypt, Gabon, Ghana, Guinea, Kenya, Mauritius, Morocco, Nigeria, Namibia, Seychelles, South Africa, Tunisia, the Republic of Congo (DRC) and Zimbabwe.
Experts say that by such a step is necessary for Russia to reassert its geopolitical influence, and already engages in a keen competition with other foreign players on the continent. However, a majority of African countries, where Sputnik V was registered, could not get supplies to purchase as promised.
Admittedly, Russia faces vaccine production challenges to meet the increasing market demand and to make prompt delivery on its pledges to external countries. As vaccine production and distribution intensifies, rivalry and competition strengthen and the fight for market share and its associated disinformation abound worldwide.
An official media release in mid-February 2021 said that the Africa Vaccine Acquisition Task Team – set up by the African Union (AU) to acquire additional vaccine doses so that Africa can attain a target immunization of 60% – received an offer of 300 million Sputnik V vaccines from the Russian Federation. It was further described as a special offer from Russia.
As explained by John Nkengasong, Director of the Africa Centers for Disease Control and Prevention (Africa CDC): "Africa has to team up with development partners to achieve its 60% continent-wide vaccination in the next two years. I think that is why we should as a collective of the continent, and of course, in partnership with the developed world make sure that Africa has timely access to vaccines to meet our vaccination targets."
Russia never delivered the 300 million vaccines. Chairperson Moussa Faki Mahamat visited Moscow mid-November. During their joint media conference after the closed-door meeting, Minister Sergey Lavrov, of course, reaffirmed that Russia would continue rendering assistance to various African countries through various multilateral organizations and bilateral channels.
"In response to a request from African Union members, Russia provided aid to almost 20 states by supplying them with vaccines, medications, and individual protective gear, and by sending qualified specialists," he explained. Sergey Lavrov and his counterpart Moussa Faki Mahamat however maintained silence over the offer of 300 million doses that was highly expected through the Africa Vaccine Acquisition Task Team of the African Union.
In the Situation Analytical Report on Russia-Africa, compiled by 25 Russian policy experts, headed by Sergei A. Karaganov, Honorary Chairman of the Presidium of the Council on Foreign and Defense Policy, and was released last November, Russia's consistent failure in honoring its several pledges over the years was vividly highlighted. The report decried the increased number of bilateral and high-level meetings that yield little or no definitive results.
"In many cases and situations, ideas and intentions are often passed for results, unapproved projects are announced as going ahead. Russia's possibilities are overestimated both publicly and in closed negotiations. The supply of Russian-made vaccines to Africa is an example. Having concluded contracts for the supply of Sputnik V to a number of African states, Russian suppliers often failed to meet its contractual obligations on time," says the report.
On bilateral basis, Russia has made some vaccine deliveries, but only to its preferred countries including North Africa (Algeria Morocco and Egypt), in East Africa (Ethiopia), in Southern Africa (Angola, Mozambique and Zimbabwe) and West Africa (Guinea). Media reports say South Africa has rejected Sputnik V donation.
Early December, President Vladimir Putin held a telephone conversation with the South African President Cyril Ramaphosa. According to the official Kremlin transcript, "the presidents agreed to join efforts in fighting the coronavirus pandemic, in particular in view of the newly identified Omicron strain, and further discussed interaction within BRICS." Thereafter, Kremlin dispatched Russian specialists to join the research of the Omicron strain in South Africa.
During end-of-year media conference, Putin emphasized: "This struggle continues, and we are aware of the dangers that Omicron, this new strain, poses. As you may know, a group of Russian scientists and experts is now in South Africa, where their colleagues actually discovered this new strain. Once again, I would like to thank our colleagues from South Africa."
The December phone conversation took place against the backdrop of the current entry restrictions on travellers from southern African countries, due to the spread of a new Covid-19 variant (new B.1.1.529 variant). With the outbreak of Omicron, external countries have imposed restrictions on entry into their territories from southern African countries including Lesotho, Botswana, Zimbabwe, Mozambique, Namibia, Eswatini and South Africa.
Russia's drive to share Sputnik V vaccine offers a chance to raise its image and strengthen alliances in Africa. The authorities have oftentimes said that they would step up efforts for fruitful cooperation in combating coronavirus in Africa.
Last year Russia, through its Russian Direct Investment Fund, attempted to sell the vaccines to a number of African countries through Sheikh Ahmed Dalmook Al Maktoum, from the Monarch family and a third party in Dubai, United Arab Emirates. The Republic of Ghana reportedly signed US$64.6 million contract for Sputnik V vaccine from Russia through Sheikh Ahmed Dalmook Al Maktoum. It was double the price from the producer as reported in local Russian media.
Promising more than can be delivered appears to be a universal problem with coronavirus vaccines, and it is a real risk for Russia as well, said Theresa Fallon, Director of the Brussels-based Centre for Russia Europe Asia Studies. "They have won the gold medal for creating this very effective vaccine," she said. "But the problem is how are they going to implement production and delivery?"
In mid-December, TASS News Agency reported that the Russian Sputnik V vaccine was likely to be supplied to African countries free of charge, and quoted CEO of the Russian Direct Investment Fund Kirill Dmitriev who had told the Rossiya-1 TV Channel. "The first batches are likely to be delivered to African countries, since there is a very high incidence of the Omicron Covid-19 variant," CEO Dmitriev told the TV Channel.
Referring to the Situation Analytical Report on Russia-Africa, compiled by 25 Russian policy experts, lack of "information hygiene" at all levels of public speaking was listed among the main flaws of Russia's current Africa policy. Interestingly Russians attempt to reclaim its stature as a global power and show that it is a key player, but evidence-based researches into Russia's growing presence in Africa is however limited, particularly from the African perspective.
This aspect of dating and promising has become part of its post-Soviet diplomacy. What makes matters worse is that Russia simply do not promptly deliver on it promises and pledges with African countries. It has become part of its policy approach full of inconsistencies and full of first-class symbolism – these experts rightly listed among the main flaws in its African policy in the November report.
What's more significant throughout last year, nearly all African countries received Covid-19 vaccines from the global COVAX scheme. This is due to the basic fact that they have lagged behind the rest in the world, and have to scramble for vaccines and always welcome donations from friendly governments from the western world and Europe.
While the pandemic ranges on, Africa really needs the developed world, as it has no vaccine of its own. It is far behind the rest of the world in terms of acquisition and inoculations. Africa remains resolute at ensuring the welfare of the entire population, while the African Union, regional blocs and individual governments make frantic efforts to acquire adequate vaccines through bilateral and multilateral agencies, and especially through COVAX.
On the other hand, the continent is witnessing an increased geopolitical rivalry for influence including competition over generosity. For many African countries, it is time to reflect as the pandemic has exposed the weaknesses in their health system. With its abundant resources, Africa still remains the world's poorest and least developed continent, and worse with poor development policies. Amid all challenges, it is time to prioritize and focus on sustainable development.
Dr. Tedros Adhanom Ghebreyesus, Director-General of the World Health Organization has reminded that the pandemic struck at a time of rapid transformation for Africa. According to him, "many African countries have low levels of coverage of health services, and when health is at risk, everything is at risk" especially this challenging time when governments have to get together to save lives around the world.
World Health Organization (WHO) has declared the coronavirus outbreak a pandemic since March 2020. South Africa accounts for the biggest number of Africa's coronavirus cases. The overall number of Covid-19 cases in Africa stands at least 9,741,000 reported infections and 228,000 reported deaths caused by the novel coronavirus in Africa late December, according to the World Health Organization (WHO) Regional Office for Africa.