Sudan and the UAE: Pulling Sudanese strings
Sudan is the exception to the rule in the United Arab Emirates' counterrevolutionary playbook.
In contrast to Egypt or Yemen, where it went out of its way to help roll back the achievements of popular revolts, the UAE was happy to see the back of Sudanese President Omar Al-Bashir.
Mr. Al-Bashir was toppled in April 2019 by the country's military as mass anti-government protests demanded regime change. The military ensured that the transitional power-sharing arrangement that was negotiated with political and civil society groups was slanted in its favour.
The UAE and the United States agreed at the time that it was time for Mr. Al-Bashir to go. But they likely disagreed about what should succeed him. The United States pushed for transition to a civilian-led democracy. UAE leaders have repeatedly dismissed democracy as a suitable model of governance.
That hasn't stopped the Biden administration, which suspended US$700 million in aid to Sudan in the wake of last week's coup, from relying on the UAE to pressure the country's military leaders to restore the transitional structure. In response, the UAE is believed to have persuaded the military to release deposed prime minister Abdullah Hamdok, who initially had been detained by the putschists.
"We're really focused on engaging the Emiratis, who have a relationship with General Burhan, to use that engagement — to use their credibility with General Burhan — to, in the short term, get those who were picked up" released, a US official said. He was referring to Abdel Fattah al-Burhan, the commander-in-chief of the Sudanese military who grabbed power last week.
Saudi Arabia and the UAE, mollified by Mr. Al-Bashir's dispatch of thousands of Sudanese soldiers to bolster the Gulf states' intervention in Yemen, long supported his regime with investments and financial support worth billions of dollars. Yet, they increasingly resented Mr. Al-Bashir's failure to act on promises to break with his Islamist support base and its backers, Turkey and Qatar.
The president's determination to straddle the fence became an even greater irritant after the UAE, Saudi Arabia, and Egypt as well as Bahrain in 2017 declared an economic and diplomatic boycott of Qatar because of its alleged support for Islamists.
Mr. Al-Bashir's refusal to play ball led the UAE to halt fuel supplies and financial aid to Sudan in 2019, which in turn worsened the economic crisis that was fuelling the mass anti-government protests.
The cut-off was the Gulf state's first step towards supporting regime change even if it favoured a replacement controlled by the military rather than political groups and politicians.
That is likely one major reason why the UAE, as well as Egypt, have so far stopped short of condemning last week's military coup that eliminated Mr. Hamdok's civilian component of the transitional governance structure. As an ardent opponent of UAE-supported Sudanese military dominance in key sectors of the economy, Mr. Hamdok was a thorn in the side of the armed forces.
The Emirati foreign ministry stressed in a statement in the wake of the coup "the need to preserve the political and economic gains that have been achieved… It is keen to see stability as soon as possible in a manner that achieves the interests and aspirations of the Sudanese people in development and prosperity," the official WAM news agency reported.
Those aspirations are, in the UAE's mind, represented by Generals Al-Burhan and General Mohamed 'Hemdeti' Hamdan Dagalo, the head of the notorious Rapid Support Forces (RSF) with long-standing ties to the UAE and Saudi Arabia. The two men have successfully projected themselves as anti-Islamist bulwarks.
The Emiratis signalled early on their support for the toppling of Mr. Al-Bashir in contacts in 2019 with elements of the opposition and armed forces at a moment that the military and paramilitary were mulling the removal of the president in a power grab. UAE officials assumed that the military and the RSF would emerge as the dominant force in a new Sudan.
Then Sudanese intelligence chief Salah Gosh visited imprisoned opponents of Mr. Al-Bashir at about the same time to solicit their support for a military-managed change. Mr. Gosh reportedly told the jailed leaders that he had just come from Abu Dhabi where he was assured that the UAE would support the removal of Mr. Al-Bashir by restarting fuel deliveries and offering financial aid to a new government.
Mr. Al-Bashir rejected a UAE-backed face-saving resolution of the crisis that would have allowed him to stay in power for a transitional period that would be followed by elections. The deal would have required the president to surrender the leadership of his National Congress Party and not to seek re-election.
The UAE and Saud Arabia were quick to pledge US$3 billion in aid when the military finally removed Mr. Al-Bashir from office in April 2019. In return, Sudanese military leaders, including General Hemedti, were quick to pledge that they would reverse Mr. Hamdok's decision to withdraw Sudanese troops from Yemen.
The armed forces and the RSF have profited from the deployment of military personnel to fight alongside Emirati- and Saudi-backed forces in Libya and Yemen, where the Sudanese account for a majority of the anti-Houthi alliance's ground troops.
UAE Deputy Prime Minister Sheikh Mansour bin Zayed Al Nahyan, a brother of crown prince and strongman Mohammed bin Zayed and the owner of Manchester City, sought, in the immediate aftermath of Mr. Al-Bashir's deposal to marshal the support of opposition and rebel groups for the takeover.
Sheikh Mansour was allegedly helped in the background by Abu Dhabi-based General Abdelghaffar al-Sharif, the former head of Sudanese intelligence, according to Sudanese sources.
UAE policy quickly shifted to furthering Emirati interests irrespective of how that might impact Sudan's political stability and economic development. One immediate goal was to facilitate Sudan's recognition of Israel in the footsteps of the UAE's groundbreaking establishment of diplomatic relations with the Jewish state even if much of the political elite and significant segments of the public were opposed.
UAE facilitation also served to widen the gap between the military and civil wings of Sudan's transitional governance structure. The UAE arranged for a secret meeting in Uganda in February 2020 between General and then Prime Minister Binyamin Netanyahu without the involvement of his Sudanese counterpart, Mr. Hamdok.
"Israel's exclusive engagement with Sudan's military legitimizes the military's quest to remain in power and weakens the civilian component of the government… Israel's strategy of building strong alliances with the military and security agencies may have worked in some North African and Middle Eastern countries. However, this approach is highly unlikely to work in Sudan," cautioned analyst Mohy Omer.
UAE facilitation of a Sudanese-Israeli relationship coincided with Emirati backtracking on the full disbursement of its post-Bashir US$3 billion aid package. The move appeared designed to strengthen the hand of the military and General Hemdeti at the expense of the civilian tack of the governing structure.
At the same time, the UAE, rather than helping to flatten the playing field ensured that the military would have no vested interest in a democratic transition that would put men in uniform under civilian control and curb their ability to divert state revenues into accounts in Emirati banks.
Speaking weeks before he resigned in June 2020 as Sudan's finance minister, Ibrahim al-Badawi, a former World Bank official, charged that revenues from the export of meat to Saudi Arabia were pocketed by the army while a Swiss-based company collected the civil aviation authorities' income and transferred it to an account in the UAE.
Mr. Al-Badawi asserted that some 200 military-controlled companies with an estimated US$2 billion in revenues that should flow into the state's coffers remained beyond his ministry's purview.
Mr. Al-Badawi's description of the state of fairs was likely one factor that prompted the International Crisis Group to warn that failure to support Mr. Hamdok "could jeopardise the transition, with tragic consequences for the people of Sudan and the region."
The group issued its warning four months before the coup. It's a warning that today rings even louder as the United Nations, the African Union, the United States and even Saudi Arabia call for a return to civilian rule.
Ramaphosa Faces Possible Impeachment for Corruption
South African President Cyril Ramaphosa has fallen into turbulent waves and struggling to save his position and reputation. It has tainted image of and changed the global perception about South Africa, if Ramaphosa is finally impeached for corruption scandal similar to his predecessor Jacob Zuma. He, however, made corruption fight a top priority during the political campaign and has fallen victim himself.
Ramaphosa ousted former president Jacob Zuma in 2017 amid optimism that the new leader could rid the ruling party of graft and revitalise the economy. Zuma faces several corruption investigations, but denies wrongdoing.
He faces possible impeachment over claims that he tried to cover up the theft of millions of dollars stashed inside his commercial farmlands. Former State Security Agency director Arthur Fraser laid a criminal complaint against Ramaphosa in June over the theft in 2020.
The Investigative Committee has concluded its report which report found the president may have breached anti-corruption laws. The African National Congress, the ruling party, has called for him to step down. But, Ramaphosa has denied wrongdoing.
"We are in an unprecedented and extraordinary moment as a constitutional democracy as a result of the report, and therefore whatever decision the president takes, it has to be informed by the best interest of the country. That decision cannot be rushed," according to the spokesperson, Vincent Magwenya.
A panel report that found preliminary evidence that President Cyril Ramaphosa may have violated his oath of office is a "troubling moment" for the government and governing party, South Africa's foreign minister Naledi Pandor said in an interview with the Reuters.
Pandor added that she was still reading the panel report on the robbery at Ramaphosa's farm and that she did not want to rush into the public space with additional comments.
The panel's findings come less than a month away from an elective conference that will decide if Ramaphosa gets to run for a second term on the African National Congress ticket in 2024 polls.
According to his biographical record, Ramaphosa is an anti-apartheid champion, and later South Africa's wealthiest businessmen and then its most powerful politician and president. Born in Johannesburg on Nov. 17, 1952, the son of a retired policeman. Ramaphosa is a staunch member of the African National Congress (ANC).
Russia-Africa Summit: Sergey Lavrov Embarks on Courtship and Assessment Tour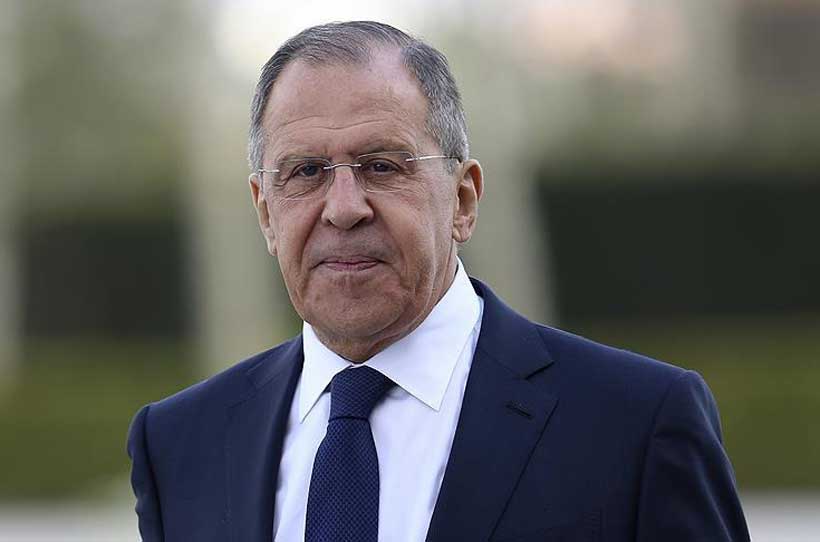 Behind lofty summit declarations, several bilateral agreements and thousands of decade-old undelivered pledges, Russia has been at the crossroad due to the 'special military operations' it began late February in Ukraine. It has achieved little these few years after the symbolic summit held in 2019. With preparations for the next African leaders summit, Foreign Minister Sergey Lavrov plans to undertake two African tours during the first quarter 2023.
At the heat of the Russia-Ukraine crisis and within the context of the current geopolitical and economic changes, Lavrov made a snapshot trip to four African countries July 24-28 this year. The four African countries on that travel agenda: Egypt, Ethiopia, Uganda and the Republic of Congo.
In January-February 2023, Lavrov will first focus on North Africa. Why the Maghreb is a strategic region for Russia? It is true that despite the appearance of competition between Europe and the United States, between Russia and China as well as the Gulf States, Russia has intensified its relations aims at raising its influence in the Maghreb.
Worth noting that Egypt already has significant strategic and economic ties with Russia. With the geographical location of Egypt, Lavrov's frequent visits there has some tacit implications. Last July trip, for instance, concretely aimed at explaining the perspectives for Russia's actions in neighbouring Ukraine, to frame-shape its geo-strategic posture in the region and solicit support from the entire Arab world. It followed U.S. President Joe Biden official visit to the Middle East. Biden visited Israel, the Palestinian territories and Saudi Arabia.
Reports from Russia's Ministry of Foreign Affairs indicated that Lavrov plans to undertake two "coordinated working visits" and first trip will focus on Arab-speaking North African region popularly referred to as Maghreb. For several decades, the Maghreb region has been a multifaceted conflict region, in fact one of the most volatile geopolitical frontiers, and which includes Mauritania, Morocco, Algeria, Tunisia and Libya. This vast area inhabited by some 120 million people – 80 per cent of them in Algeria, Egypt and Morocco – is landlocked between the huge Mediterranean Sea and the Sahara Desert.
Historically, Russia has had long-standing good political relations not only the North but also with sub-Saharan Africa down to Southern Africa since Soviet times, provided tremendous support for liberation movements that culminated in decolonization and ultimately the rise of the economies in Africa. The continent is rife with rivalry and competition, attracting foreign players especially this time of emerging new global order.
According to official reports, Russia is interested in expanding multifaceted cooperation, and making feverish attempts for a collaborative mechanism to upgrade its relations. It seeks to work closely in developing a new architecture necessary for participating in development projects, promote infrastructure, trade and other viable economic ties. It held the first Russia-Africa summit three years ago, signed many bilateral agreements and issued an impressive joint declaration as a roadmap for the future directions.
On the agenda for the second Russia-Africa summit scheduled to be held in St. Petersburg, there are matters relating to building a new global architecture in the context of strengthening multi-polarity and the international security, food and energy security, healthcare and humanitarian cooperation, education, science and culture.
With rafts of sanctions imposed on Russia, it becomes expedient for both Russia and Africa to find alternative ways of collaboration (between Russia and Africa) that do not rely on Western currencies or sanctions policy. Of course, illegal sanctions imposed on Russia continue to have a negative impact on foreign economic relations, necessitating an urgent reconfiguration of strategies for pushing further cooperation.
The reports always note that Africa is one of the most important and fastest growing region for Russian producers. Moscow understands the significance of engaging and achieving sustainable development there. For example, Russia faces the challenge to promote the creation of a reliable infrastructure for the production and transportation of African energy products and the development of domestic markets. It faces the challenge of setting admirably its economic influence in the continent.
That however in November 2021, a policy document titled the 'Situation Analytical Report' presented at the premises of TASS News Agency was very critical about Russia's current policy towards Africa. While the number of high-level meetings has increased, the share of substantive issues on the agenda remains small. There are little definitive results from such meetings, according to that authoritative report researched and put together by 25 Russian policy experts headed by Professor Sergey Karaganov, Chairman of the Council on Foreign and Defense Policy.
The report pointed to the lack of coordination among various state and para-state institutions working with Africa. For the past three decades, Russia plays very little role in Africa's infrastructure, agriculture and industry. Many bilateral agreements, at the top and high political levels, have still not been implemented. A lot more important issues have received little attention since the first African leaders summit held in Sochi.
Our monitoring shows that the Russian business community hardly pays attention to the significance to, and makes little efforts in leveraging unto the African Continental Free Trade Area (AfCFTA) which provides a unique and valuable platform for businesses to access an integrated African market of over 1.3 billion people.
In an interview with Steven Gruzd, Head of the African Governance and Diplomacy Programme at the South African Institute of International Affairs (SAIIA), explained that Africa is a busy geopolitical arena, with many players, both old and new, operating. Apart from EU countries, China and the US. There are players such as Iran, Turkey, Israel, the UAE, Japan and others. Russia has to compete against them, and distinctively remain focused its efforts with strategies.
On the other side, Russia uses the rhetoric of anti-colonialism in its engagement with Africa, and that it is fighting neo-colonialism from the West, especially in relations with their former colonies. It sees France as a threat to its interests in Francophone West Africa, the Maghreb and the Sahel.
Russia brings little to the continent especially in the economic sectors which badly need investment especially building infrastructure. Undeniable fact is that many external players have also had long-term relations and continue bolstering political, economic and social ties in the continent.
"I would largely agree that there is a divide between what has been pledged and promised at high-level meetings and summits, compared to what has actually materialized on the ground. There is more talk than action, and mere intentions and ideas have been officially presented as initiatives already in progress. There needs to be a lot of tangible progress on the ground for the second summit to show impact. It will be interesting to see what has been concretely achieved in reports at the second Russia-Africa summit scheduled for this 2023," he assertively argued.
Of course, Russia aims at restoring and regaining part of its Soviet-era influence, but has problems with planning and tackling its set tasks, lack of confidence in fulfilling its policy targets. The most important aspect is how to make strategic efforts more practical, more consistent and more effective with African countries. Without these fundamental factors, it would therefore be an illusionary dream considering multifaceted partnership with Africa.
As a direct result of Russia's 'special military operation' aims at 'demilitarization and denazification' in the neighbouring post-Soviet republic of Ukraine since late February, Russia has come under a raft of sanctions imposed by the United States and Canada, European Union, Japan, Australia, New Zealand and a host of other countries.
…Africa is a Continent and not a Country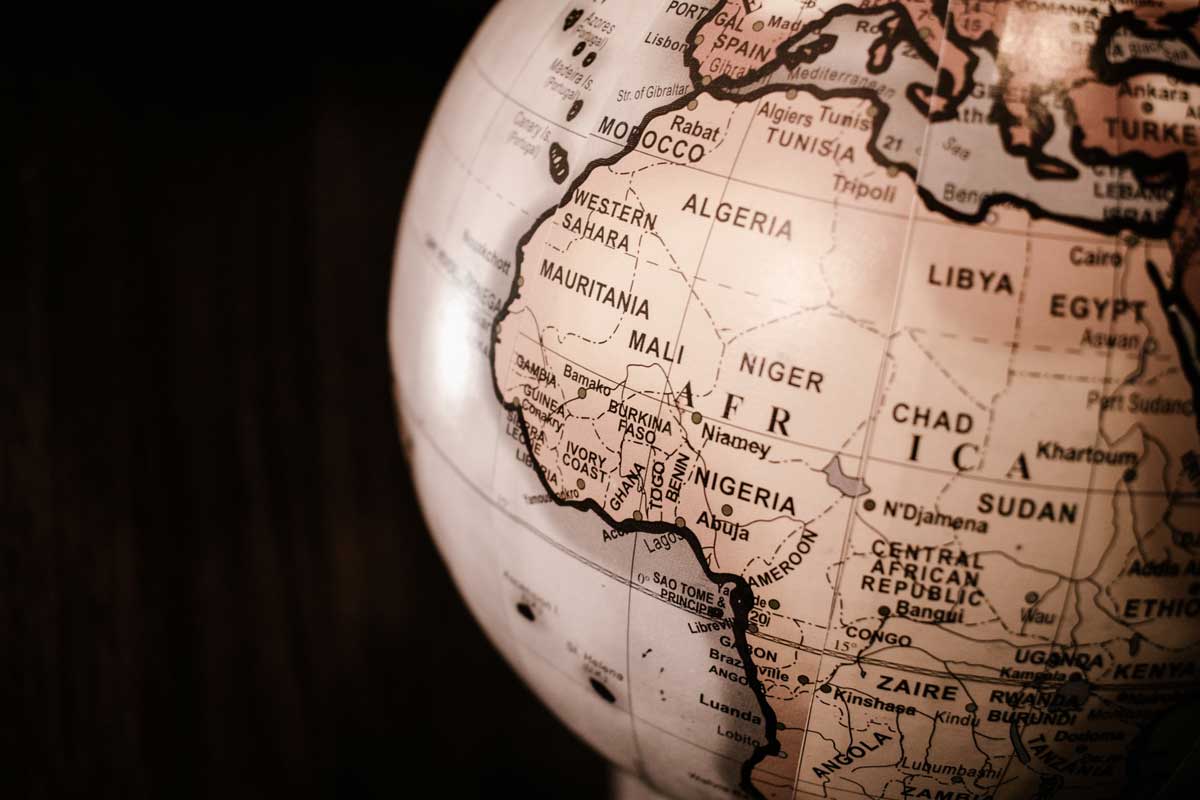 Russian officials are highly educated and knowledgeable people, but are often confused to make the difference between a continent and a country. Africa is mentioned in reports even when dealing with a single African country. Referring to dictionary definitions can help to understand the distinctive meaning of these and how to use them in official phrases and reports.
Any English dictionary gives the meaning and shows how to use them. For example, Britannica and Webster dictionaries say "a country" is a distinct part of the world, such as a state, nation, or other political entity. It may be a sovereign state or make up one part of a larger state.
Both Britannica and Webster, additionally, explain that "a state, a nation and a country" are interchangeably used, but what is important to note is "it is a territorial entity, with a permanent population, defined borders, and a government that effectively controls the territory.
What is under simple discussion here is that Russian officials oftentimes and frequently confuse "a continent" with "a country, nation and state" in speeches and reports. In geography, history and social studies at all schools throughout the world, teachers explain that Africa is a continent but not a country.
In this context, Africa as a continent consists of or made up of 55 states or countries, and a state or a country is an individual entity.
Take for example: The first ship with 20,000 metric tons of Russian fertilizers on board sailed from a Dutch port to Africa on November 29. Does this mean sending 20,000 metric tons to entire Africa or just to one African country? This shipment is only meant for Malawi. The Russian fertilizes will be carried by sea to Mozambique and then delivered by land transport to Malawi.
Take for example: President Vladimir Putin said during the first Russia-Africa summit that "Russia has written off $20 billions of Africa's debts to the Soviet Union" and that was an act of generosity.
What is noteworthy here is Moscow's decision to write off African debts that were accumulated mostly through weapons and arms delivery to a number of African countries during the Soviet era. The politics of Africa's debt write-offs has had historical chronology. Always referring to Africa's debts et cetera.
The simple question here is that not the entire Africa bought Soviet weapons and military equipment. How many African states bought military equipment from the Soviet Union? Records, however, show that some of these countries include Angola, Zimbabwe, Ethiopia, Benin, Tanzania and Zambia.
Reports from the Foreign Ministry generalizing that Russia is helping Africa with humanitarian food deliveries is completely wrong. Not the entire Africa is benefiting but a few countries.
There are too much generalization in diplomatic rhetoric and phrases, most probably to draw or solicit sympathy from Africa. With food supplies to Africa, it is necessary to specify African countries benefiting from this free delivery and humanitarian aid. It is not the entire Africa, of course not. With questions relating to Russia-Ukraine crisis and about the food deliveries, these are going to Ethiopia, Sudan, Djibouti and Malawi.