Mediation efforts to resolve Sudan crisis underway
Multiple mediation efforts are underway in Sudan one week after the military seized power, UN Special Representative for the country, Volker Perthes, told journalists in New York on Monday.
Speaking from the capital, Khartoum, Mr. Perthes said the situation on the ground is "stable but very tense" in the wake of the takeover.
Last Monday, the Sudanese army dissolved the power-sharing transitional government and detained civilian Prime Minister Abdalla Hamdok and his cabinet.
The UN was quick to condemn the coup, and the arrests, and call for the restoration of constitutional order.
"Many of the interlocutors we are speaking with in Khartoum, but also internationally and regionally, are expressing a strong desire that we move forward quickly to get out of the crisis and return to the steps of normalcy, to the steps of political transition, as we viewed it before 25 October, on the basis of the Constitutional Declaration," said Mr. Perthes.
Prime Minister 'not free'
The UN envoy has met several times with Prime Minister Hamdok, who is no longer detained but under house arrest at his residence. Though physically well, "he is not free", said Mr. Perthes.
The coup took place as Sudan was progressing along a democratic path following the ouster of longstanding leader, President Omar al-Bashir, in April 2019.
Deadly protests
On Saturday, scores of citizens took to the streets in nationwide mass demonstrations against the coup, billed as the "march of millions", though exact numbers are unknown.
Several protesters were reportedly killed, and Mr. Perthes deplored the loss of life, as well as the use of teargas and other measures.
Meanwhile, multiple negotiations are ongoing in the capital to resolve the crisis.
Broad engagement
"There is a lot of shuttling between the General Command in the Prime Minister's residence, and other places where other officials are located," he reported.
Mr. Perthes listed some participants, who include the Forces of Freedom and Change, the main opposition coalition, and armed groups from the volatile Darfur region who signed an historic peace deal with the transitional authorities in October 2020.
The UN continues its good offices role in Sudan and is supporting some of the talks.
"In essence, we're engaging with all Sudanese across a very broad political spectrum," said Mr. Perthes, who is also head of the UN Integrated Transition Assistance Mission in Sudan (UNITAMS).
"This political spectrum is broader than that that was represented in the transitional set-up. And, of course, it includes people who would not necessarily want us to mediate, or are not in favour of restoring the civilian-military partnership."
Hopes for resolution
The UN is also engaging with the African Union (AU) and other regional and international bodies.
Mr. Perthes said he is in contact with countries such as the United Arab Emirates, as well as South Sudan and other African states, and naitons from outside the region, including members of the UN Security Council.
He expressed hope that the "contours of a package" will emerge in the coming days.
Asked which countries could exert pressure on the situation, he responded that the United States, Egypt, South Sudan and "wider regional neighbours" could play a role.
Europe accuses US of 'profiting from war'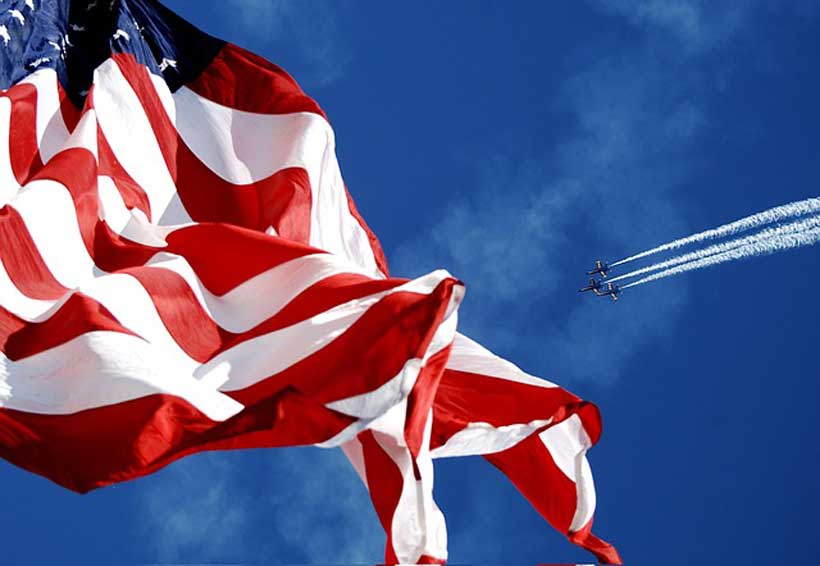 Top European officials are furious with Joe Biden's administration and now accuse the Americans of making a fortune from the war, while EU countries suffer. "The fact is, if you look at it soberly, the country that is most profiting from this war is the U.S. because they are selling more gas and at higher prices, and because they are selling more weapons," one senior official told POLITICO.
Washington announced a $369 billion industrial subsidy scheme to support green industries under the Inflation Reduction Act that Brussels went into full-blown panic mode. "The Inflation Reduction Act has changed everything," one EU diplomat said. "Is Washington still our ally or not?"
"We are really at a historic juncture," the senior EU official said, arguing that the double hit of trade disruption from U.S. subsidies and high energy prices risks turning public opinion against both the war effort and the transatlantic alliance. "America needs to realize that public opinion is shifting in many EU countries."
The biggest point of tension in recent weeks has been Biden's green subsidies and taxes that Brussels says unfairly tilt trade away from the EU and threaten to destroy European industries. Despite formal objections from Europe, Washington has so far shown no sign of backing down.
As they attempt to reduce their reliance on Russian energy, EU countries are turning to gas from the U.S. instead — but the price Europeans pay is almost four times as high as the same fuel costs in America. Then there's the likely surge in orders for American-made military kit as European armies run short after sending weapons to Ukraine.
Officials on both sides of the Atlantic recognize the risks that the increasingly toxic atmosphere will have for the Western alliance.
"The U.S. is following a domestic agenda, which is regrettably protectionist and discriminates against U.S. allies," said Tonino Picula, the European Parliament's lead person on the transatlantic relationship.
Cheaper energy has quickly become a huge competitive advantage for American companies, too. Businesses are planning new investments in the U.S. or even relocating their existing businesses away from Europe to American factories. Just this week, chemical multinational Solvay announced t is choosing the U.S. over Europe for new investments, in the latest of a series of similar announcements from key EU industrial giants.
International Affairs
American view: 'Putting an end to Volodymyr Zelensky's follies!'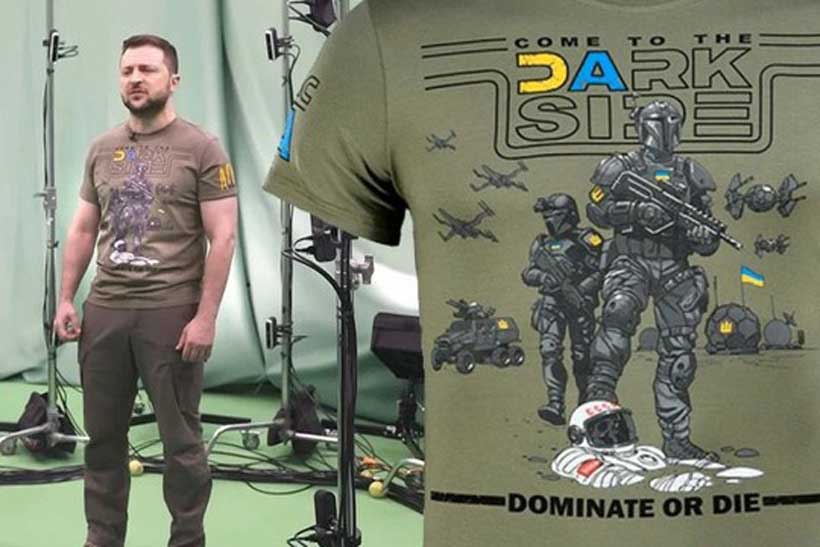 "Zelensky comes out of the process smelling really bad as he has worked assiduously at blaming Russia, which clearly is not true," – writes Philip Giraldi from Ron Paul Institute.
One week ago, he reminds, the Ukrainian government may have deliberately attacked neighbor Poland in an attempt to draw the NATO alliance into its war with Russia. The incident involved a missile that hit a grain processing site inside Poland and killed two farmers.
Ukrainian President Volodymyr Zelensky immediately blamed Russia for the incident even though he surely must have known that the missile had been fired from Ukraine, meaning that he may have been using a so-called "false flag" to create a false narrative of what had occurred.
Given the fact that Zelensky has been saying and doing everything possible to draw the US and NATO into fighting Russia on his behalf, I believe that the missile strike was quite plausibly a deliberate "false flag" attempt to start a much broader war.
That such a war could easily turn nuclear reveals just how reckless Zelensky can be. One NATO country foreign diplomat based in Kiev told "The Financial Times", that "This is getting ridiculous. The Ukrainians are destroying [our] confidence in them. Nobody is blaming Ukraine and they are openly lying. This is more destructive than the missile."
There has been considerable speculation that the unregulated and unmonitored flow of billions of dollars of US taxpayer provided money through Ukraine's notoriously corrupt government provided a perfect mechanism for large scale money laundering.
Even assuming that the Ukrainian missile strike on Poland was due to some malfunction, Zelensky comes out of the process smelling really bad as he has worked assiduously at blaming Russia, which clearly is not true.
He is using his contrived narrative to dramatically expand the war by creating a situation which would bring NATO directly into the conflict and which could easily go nuclear.
Indeed, he is attempting to compel NATO participation.
Beyond that, the US and NATO, burdened with such an "ally," should take immediate steps to disengage from supporting the fighting and call for a negotiated settlement of the conflict.
To be sure, Zelensky is capable of anything and no lie is too mendacious for the former comedy actor who is now basking in the glow of his celebrity, writes Philip Giraldi.
International Affairs
Iran's Parliament approves bill on accession to SCO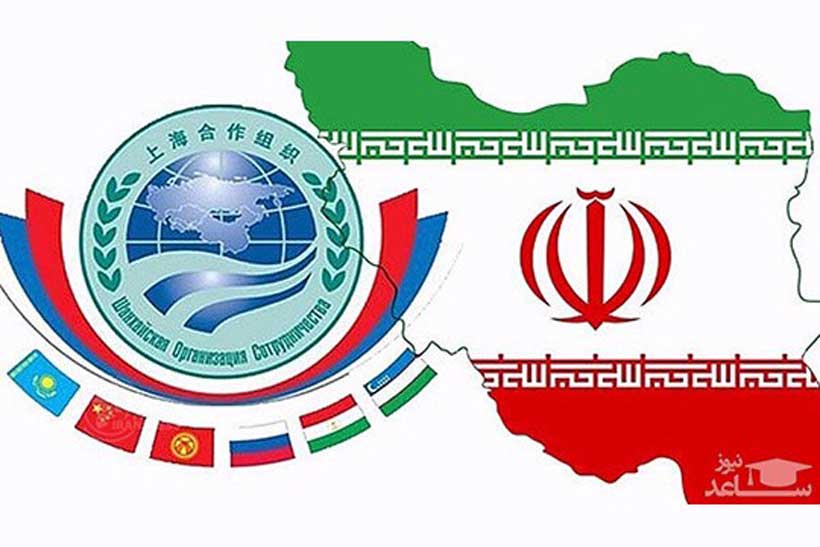 Iran's Parliament has approved by a majority vote a bill on the Islamic republic's accession to the Shanghai Cooperation Organization (SCO), according TASS information.
205 parliamentarians voted for the bill, 3 voted against and 4 abstained.
On September 30, Iranian President Ebrahim Raisi signed a bill on the country's accession to the Shanghai Cooperation Organization. According to the Young Journalists Club news agency, Raisi sent the bill to the country's parliament for consideration.
Iran signed a memorandum on liabilities for joining the Organization.
The Organization's summit in Uzbekistan on September 15-16 launched the procedure of admitting Belarus as a full-fledged member.
Egypt and Qatar were granted a dialogue partner status, while Bahrain, Kuwait, the Maldives, Myanmar, and Saudi Arabia began the procedure for obtaining this status.