Pandemic Threatens to Drive Unprecedented Number of Children into Learning Poverty
The COVID-19 pandemic could drive up learning poverty, the share of 10-year-olds who cannot read a basic text, to around 70 percent in low- and middle-income countries, according to preliminary analysis from an upcoming World Bank report. This rise is a result of the prolonged school closures and poor learning outcomes despite government efforts to deliver remote learning. In many of these countries, schools have been closed for as many as 200 to 250 days, and many have yet to reopen.
These latest data show an increase of 17 percentage points in learning poverty, even grimmer than the estimate of a 10 percent deterioration issued earlier this year. Prior to the pandemic, learning poverty was already at 53 percent and initially estimated to rise to 63 percent, but the new data shows an actual rise to 70 percent.
"Hundreds of millions of children have lost at least a full year of schooling due to COVID-19. This pandemic has brought about the largest loss of human capital in living memory and the worst education crisis in a century," said World Bank Group President David Malpass. "It's vital for children to be in school, especially primary school age children. The consequences of school closures could be felt for decades and are contributing to even wider inequality, particularly for girls."
Evidence from several countries also confirms these stark trends. In Brazil, research from the state of Sao Paulo found that every month of school closure meant at least one month of foregone learning. As a result, a child who was in 3rd grade when schools were open, and who is now returning to school after one-and-a-half years of school closures, has the learning level of a 3rd grader, not that of a 5th grader. As other studies showed, similar learning losses have been recorded in the Western Cape province in South Africa and in the state of Karnataka in India. Failure to recover these losses will lead to as much as a 10% loss in life-time earnings for the generation of children in countries with longer school closures.
COVID-19 has dealt a severe blow to the lives of young children, students, and youth and further exacerbated inequalities in education. On top of the intergenerational inequality due to lost and missed learning for this generation, the gap in achievement between rich and poor children has also widened. Many young children—an estimated 350 million children at the peak of the crisis—also lost their main meal at school, risking an increase in child malnutrition and irreversible damage to their cognitive, language, and physical development and human capital. Among different age groups, the pandemic's impacts on learning have been most evident for primary school and pre-K children.
Many students are also likely to fall further behind due to the pandemic, as they will not return to school once schools reopen. In Kenya, one month after schools reopened in January 2021, a third of adolescent girls and a quarter of adolescent boys — between the ages of 15 and 19 — had not returned to school. This finding is comparable to the trend observed during the Ebola epidemic in Sierra Leone where schools were closed for almost a full year and between one-fifth and a quarter of adolescents did not return to school.
"The losses in education are one part of the dramatic human capital reversals that are threatening this generation. It is both a moral and economic imperative for us to take action," said Mamta Murthi, Vice President for Human Development at the World Bank. "Countries must implement ambitious and aggressive plans at scale to recover these losses, with a sharp focus on the most disadvantaged populations, particularly girls, children with disabilities, and those in poorer families."
In response to the deepening education crisis, the World Bank has rapidly ramped up its support to developing countries, with projects reaching at least 432 million students and 26 million teachers – one-third of the student population and nearly a quarter of the teacher workforce in current client countries. The World Bank is the largest source of external financing for education in developing countries. In the last two fiscal years, our support to education has reached $11.5 billion.
Despite COVID-19 connectivity boost, world's poorest left far behind 
Some 2.9 billion people still have never used the internet, and 96 per cent live in developing countries, a new UN report has found. According to the International Telecommunication Union (ITU), the estimated number of people who have gone online this year actually went up, to 4.9 billion, partially because of a "COVID connectivity boost".  
This is good news for global development, but ITU said that people's ability to connect remains profoundly unequal – as many hundreds of millions might only go online infrequently, using shared devices or facing connection speeds that hamper their internet use.
"While almost two-thirds of the world's population is now online, there is a lot more to do to get everyone connected to the Internet," Houlin Zhao, ITU Secretary-General said.
"ITU will work with all parties to make sure that the building blocks are in place to connect the remaining 2.9 billion. We are determined to ensure no one will be left behind."
'Connectivity boost'
The UN agency's report found that the unusually sharp rise in the number of people online suggests that measures taken during the pandemic contributed to the "COVID connectivity boost."
There were an estimated 782 million additional people who went online since 2019, an increase of 17 per cent due to measures such as lockdowns, school closures and the need to access services like remote banking. 
Uneven growth
According to the document, users globally grew by more than 10 per cent in the first year of the COVID crisis, which was the largest annual increase in a decade. But it pointed out that growth has been uneven.
Internet access is often unaffordable in poorer nations and almost three-quarters of people have never been online in the 46 least-developed countries. 
A 'connectivity Grand Canyon'
Speaking in Geneva, Doreen Bogdan-Martin, Director of the ITU said: "The internet divide runs deep between developed and developing countries. Only a third of the population in Africa is using the internet.
"In Europe, the shares are almost 90 per cent, which is the gap between those two regions of almost 60 percentage points. And there is what the UN Secretary-General António Guterres, has called in his Common Agenda blueprint for the future, "a connectivity Grand Canyon".
'Digitally excluded'
The report found that younger people, men and urban dwellers are more likely to use the Internet than older adults, women and those in rural areas, with the gender gap more pronounced in developing nations.
Poverty, illiteracy, limited electricity access and a lack of digital skills continued to hinder "digitally excluded" communities, ITU noted. 
World Bank Group and Azerbaijan Sign Agreement to Strengthen Partnership
The Government of the Republic of Azerbaijan and the World Bank Group signed today an Agreement on Establishing and Operation of Offices in Azerbaijan.
The Agreement was signed by Minister of Finance Samir Sharifov, on behalf of the Republic of Azerbaijan, and World Bank Vice President for Europe and Central Asia Anna Bjerde, on behalf of the World Bank Group. Prime Minister of Azerbaijan Ali Asadov and Governor of the Central Bank of Azerbaijan Elman Rustamov also took part in the signing event.
The signing of the new Establishment Agreement will greatly facilitate the work of the World Bank Group in Azerbaijan, including administration of its offices in Baku, to support joint efforts to achieve a green and resilient recovery through sustainable, inclusive and equitable growth.
"Our partnership with the World Bank has seen Azerbaijan's incredible transition from a lower-income country to a donor of the International Development Association, the part of the World Bank Group that helps the world's poorest countries," said Ali Asadov, Prime Minister of Azerbaijan. "This agreement will help augment these achievements."
The World Bank has financed over 50 projects, with total commitments of $4.4 billion, spanning many national development priorities, including building human capital, strengthening access to infrastructure, public services and jobs, investing in agricultural competitiveness and rural development, and supporting the livelihoods of internally displaced persons.
"We look forward to continuing to grow and develop our collaboration with the Government of Azerbaijan and to bringing the best experience and expertise the World Bank can offer in support of Azerbaijan's 2030 vision and development goals," said Anna Bjerde, World Bank Vice President for Europe and Central Asia.
As the largest global development institution focused on the private sector in emerging markets, IFC, a member of the World Bank Group, has been supporting the private sector in Azerbaijan and has invested around $850 million in the country, including mobilization.
"A vibrant private sector is crucial for economic growth. The signing of this agreement with Azerbaijan comes at a time when the country is taking steps to have the private sector drive economic diversification. IFC is committed to continue supporting sustainable growth in Azerbaijan by helping mobilize the power of the private sector," said Wiebke Schloemer, IFC's Acting Vice President for Europe, Latin America, and the Caribbean.
2022 will mark the 30th anniversary of Azerbaijan's membership in the World Bank.
ILO launches new tool on social dialogue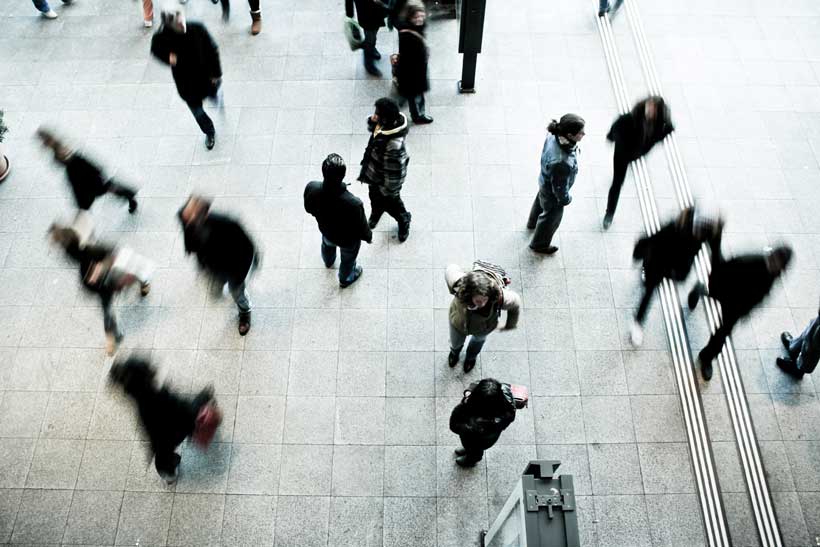 The ILO has launched a new tool to help its constituents enhance the effectiveness and inclusiveness of their national social dialogue institutions.

The tool was developed as part of the Plan of Action on social dialogue and tripartism (2019-2023) that was endorsed by the ILO Governing Body at its March 2019 session . The Plan also implements the resolution and conclusions on social dialogue of the International Labour Conference (ILC) held in June 2018 .

The self-assessment method for social dialogue institutions (SAM-SDI) guides the social dialogue actors – governments, employers' and workers' organizations – through a process that analyses the inclusiveness and effectiveness of their social dialogue institutions. Based on this analysis, they can devise and implement an action plan to increase the institution's impact on policy-making.

Social dialogue, based on respect for freedom of association and the right to effective collective bargaining, has a crucial role in designing policies to promote social justice and social and economic progress.

Social dialogue institutions have a key role to play in the achievement of the UN Sustainable Development Goals (SDGs), particularly SDG 16, which promotes peaceful and inclusive societies for sustainable development, access to justice for all and effective, accountable and inclusive institutions at all levels.

Social dialogue is also an essential component of SDG 8 , which promotes sustained, inclusive and sustainable economic growth, full and productive employment and decent work for all. It is also central to the achievement of SDG 5, on gender equality.

The SAM-SDI consists of six inter-linked steps. It is available online in English, French and Spanish, on a self-contained USB card and through an interactive e-Platform hosted by the ILO's International Training Centre.