Afghanistan has been at the epicenter of world politics since the early 1980s when the Soviet Union occupied the country amid a civil war. By April 1988, Soviet leader Mikhail Gorbachev signed a peace agreement with the Afghan government. In February of the following year, all Soviet troops had been withdrawn from Afghanistan, though civil war in the country continued. In the early 1990s, world leaders debated whether and how the mujahedeen, who fought against the Soviet Union, had become the pioneers of jihadist terrorism. By the late 1990s, Afghanistan's Taliban government and its strict interpretation of Islam law—particularly the repression of women, who were seen as inferior to men—drew widespread attention to the country. The most salient development, however, was the Taliban's role in harboring al Qaeda militants, the perpetrators of the September 11 attacks in the United States. To make matters worse, Afghanistan became the global leader in opium production and trafficking.
When the Taliban seized control of Afghanistan after the United States withdrew all its troops from the embattled country at the end of August 2021, world attention now is on whether the Afghanistan could become a safe haven for al Qaeda to plan attacks that target the Western world. This article examines the lessons that can be learned from the Taliban's takeover of Afghanistan and what these lessons portend for the future.
Unlearned Lessons
Afghanistan is another example of a country that has failed to transition to a more democratic state. It seems that the Western world did not learn any lessons from what happened in Iraqi or from the Arab Spring uprisings in the early 2010s. The Western world wants to see more democratic states based on human rights and the rule of law but, as these examples show, all attempts to make that goal a reality have failed. The Western world pushed these states to replace their authoritarian regimes with regimes that are more democratic; however, what the Western world apparently has not grasped is that states such as Afghanistan are caught in a vicious cycle of oppressing and being oppressed. The group in power oppresses the populace. The oppressed populace rises up, assumes power, and then oppresses the former oppressors. The cycle continues, and the country becomes polarized. Rather than push or force a country change its ways and adopt a democratic system of government, the Western world should work to educate the populace about the advantages of democratic regimes and the deleterious effects of continual retaliation. For example, when Iraq adopted so-called democracy, the elections gave Iraqi Shias, who had been oppressed by Saddam's tyrannical regime, a chance to retaliate against the country's Sunni tribes. When the expected retaliation began, a massive number Sunni tribes in Iraq joined the ranks of al Qeada in Iraq.
The confrontations between pro- and anti-Muslim Brotherhood groups are another example of polarization in the Muslim world. After the military coup in 2013 that resulted in the ouster of Mohamed Morsi, the nation's first freely elected president, the Muslim Brotherhood lost its ruling position in the government, and an ongoing crackdown on the Muslim Brotherhood pushed some of its followers into the hands of jihadist groups. The Bashar al Assad regime in Syria reacted to demonstrators in his own country who were seeking more democratic rights; however, the Assad regime was afraid of losing power and therefore hesitant to retaliate against opposition groups.
Afghanistan has experienced many ethnic wars over the years, and all have failed to bring large ethnic groups under the same umbrella. For example, the Pashtuns, who were represented by the Taliban, hated other ethnic groups. This hatred and subsequent polarization precluded a smooth transition to democracy in Afghanistan. It should be noted that while democratic regimes are the most convenient for the development of states, the Western world should have been aware of the ongoing polarization among factions and the locals' disbelief in the advantages of democratic regimes.
Another lesson that the Western world apparently has not learned is that corruption is endemic in countries such as Iraq and Afghanistan. Iraq, for example, continues to rank as one of the most corrupt countries in the corruption perception index. It is no surprise, therefore, that U.S. foreign aid went into the pockets of corrupt officials. The United States spent several trillion dollars in Afghanistan, but this money created wealthy elites in the country and was not used for the intended purpose of infrastructure and other development projects that would help all the people in Afghanistan.
A third unlearned lesson is the necessity of learning about and understanding the local culture of a country the Western world plans to invade. In Iraq, for example, Western military troops were criticized for lacking the skills needed to integrate with the locals. The same criticism was voiced when Western military troops failed to integrate with the locals in Afghanistan. Integration with the locals could have created a more conducive environment for Westerners to convey their message in the country. The lack of understanding about the culture isolated Western forces in both Iraq and Afghanistan.
Predictions about the Future
Predictions about what the future holds for Afghanistan must take into account a complex mix of political, social, religious, economic, and cultural issues.
The Taliban's takeover may encourage other extremist groups to copy the Taliban model. Jihadist groups that operate in Syria, Yemen, Somalia, and Libya believe that their resilience may lead to victory against the governments they have fought. For example, a convoy of militants drove through the city of Idlib, celebrating the Taliban's takeover of Afghanistan. Since 9/11, terrorist groups around the world have failed in their fight against Western world. The Taliban's victory in Afghanistan, however, may prompt terrorist groups to believe that the use of terrorist tactics will help them achieve their goals.
False Portrayal of the Taliban as a Moderate Force
Since the takeover of Afghanistan, the Taliban has aimed to portray itself as a more moderate force than it had been in the past; the Taliban's enforcement of sharia law against Afghan women proves that Taliban will continue to repress the women in the country.
Islam at the Center of Politics and Ideology
Islam and terrorism had never been used in the same context until the early 1980s. The Iranian Revolution and the consequences of the Soviet Union's occupation of Afghanistan created the right mix of circumstances states and violent groups need to put Islam at the center of their politics and ideologies. Islam is still an influential and powerful religion for its followers. Jihadist groups, starting from the early 1990s, have shaped the Western world's perception of Islam. Bloody jihadist attacks in the Western world have created negative perceptions of Islam, leading Westerners to believe that Islam motivates violence and that Islam therefore needs to be discussed in the context of terrorism. In addition to ISIS and al Qaeda, the Taliban has played a critical role in turning Westerners against Islam and fostering Islamophobia in Western countries, and motivating far-right groups, especially those in Europe, to target Muslims. The broader media coverage of the Taliban has reinforced these biases against Islam; therefore, anti-Islam sentiment may increase around the world, potentially making life more difficult for Muslims in the Western world. In addition, terrorist groups may take advantage of increased friction between Muslims and Westerners. Terrorist groups know that Western politicians' remarks about Islam and terrorism are hurtful to Muslims and that such criticism may turn some Muslims into reactionaries hostile to the Western world and be inspired to join jihadist groups.
Potential for the Taliban to Form Relationships with the Western World
The presence of ISIS-K in Afghanistan may create opportunities for the Taliban to form relationships with the Western world, which would be helpful because the Afghan economy needs money. At the same time, the Taliban may create an environment that would allow ISIS-K to attack Western targets. Just as the world has forgotten about the Assad's atrocities after the emergence of ISIS in Syria, any successful ISIS-K attacks may push Western countries to cooperate with the Taliban and perhaps bring a sense of legitimacy to the Taliban.
Use of Madrassahs to Unite Ethnic Groups
The Taliban will continue to use the power of Islam to unite all ethnic groups by encouraging the Afghan people to attend madrassahs, much like the Pakistani government did to use the power of Islam over ethnicity issues in the region. The madrassahs in Afghanistan, however, have been mostly funded by salafi businessmen who insist on the teaching of a strict and literal interpretation of sharia law. It should not be forgotten that one of San Bernardino attackers in the United States attended a madrassah in Pakistan. With the Taliban's likely emphasis on madrassahs, the world can expect to see more activity and the radicalization of more people at these institutions.
Failure to Include Ethnic Groups in the Cabinet Will Have Dire Consequences
If the Taliban is unable to create a cabinet represented by various ethnic groups, the government will fail, poverty and deprivation will increase, and opposition groups will be emboldened to act. Some of these opposition groups may join ISIS-K, as was seen in Syria where moderate opposition groups joined ISIS en masse.
Afghanistan Will Return to Being a Haven for Terrorists
Afghanistan again will be a haven for terrorist groups, particularly for al Qaeda. The Taliban has a strong relationship with al Qaeda and its leader, Ayman al Zawahiri, who congratulated the Taliban because of its successful takeover Afghanistan. It would seem likely, therefore, that al Qaeda will be given the green light to use Afghan soil for its operations with impunity. It is likely also that the Haqqani Network will be treated in much the same way. The Haqqani Network already had a close relationship with al Qaeda and, its leader, Sirajuddin Haqqani, was given the position of Minister of Interior in the Taliban government.
Continuation of Government Corruption
Afghanistan has been one of the most corrupt countries in the world. The religious government the Taliban established in Afghanistan follows a sharia law, which bans bribery and corruption of any kind. However, as the governments in Malesia, Turkey, Morocco, and Pakistan have shown the leaders of political Islamist parties can be extremely corrupt. Rather than admit to their wrongdoing, they use Islamic laws to legitimize their corrupt activities. The Taliban government in Afghanistan is likely to behave the same way. It is likely, therefore, that the Taliban will speak harshly against government corruption while continuing to take advantage of endemic corruption in the country and turn blind eye to its own corrupt deeds that enhance the wealth of Taliban politicians and officials.
Expansion of Taliban Involvement in the Drug Trade
Faced with the loss of foreign aid and bans on accessing accounts overseas, the Taliban will expand its involvement in drug trade. After the Taliban took over Afghanistan, Taliban spokesperson Zabihullah Mujahid said, "When we were in power before there was no production of drugs." The statement is false. The drug trade in Afghanistan grew during the times when the Taliban ruled the country. For example, opium poppy cultivation rose substantially under Taliban rule—from around 41,000 hectares in 1998 to more than 64,000 hectares in 2000, according to the U.S. State Department. Helmand province in southern Afghanistan had the most land in use for poppy cultivation when the Taliban controlled the country in 2020. Western efforts to replace opium with pomegranates and other alternative crops failed to convince Afghans to change their long-standing opium habits. The Taliban, unfortunately, is not capable of developing effective and Westernized models that can end the drug trade. The situation will only worsen over time as the already large number of drug addicts in the country increases with the Taliban in power. Afghanistan will continue to be a drug-producing country. Given the dismal economy in Afghanistan, the Taliban is likely to increase its involvement in other types of illicit trade, including illegal logging and antiquities trafficking.
Thriving Human-Smuggling Networks
Human-smuggling networks will thrive in the region. Afghans weary of persecution by the Taliban will be desperate to leave the country, creating more opportunities for human-smuggling networks. European Union countries will be the destination for many of the smuggled Afghan migrants. Turkey will open its doors to the migrants, though its capacity to do so is limited. Unfortunately, Turkey's willingness to accept the Afghan migrants is not an expression of mercy or generosity on the part of Turkey's current corrupt government; rather, it is an attempt to seek leverage with the EU countries and pressure them into opening their doors to Syrian and Afghan refugees coming from Turkey.
To conclude, the Taliban's swift takeover of Afghanistan in the weeks after the United States withdrew all of its troops from the country exposed the lessons that the Western world did not learn from previous failed attempts to create a democratic system of government in Syria and Iraq. The Western world failed now in Afghanistan because the focus was on a utopian transformation that did not take into consideration the ethnic, social, cultural, and economic issues in each of these three countries. It is difficult to make predictions about the future, this time for Afghanistan under a Taliban government. Most likely, though, Afghanistan will become a haven again for salafi-jihadist terrorist groups, the government will continue to grapple with difficult political and economic issues, the drug trade will flourish, and Afghans will be persecuted under Taliban's twisted version of sharia law.
What ails Modi's relations with its own people and neighbours?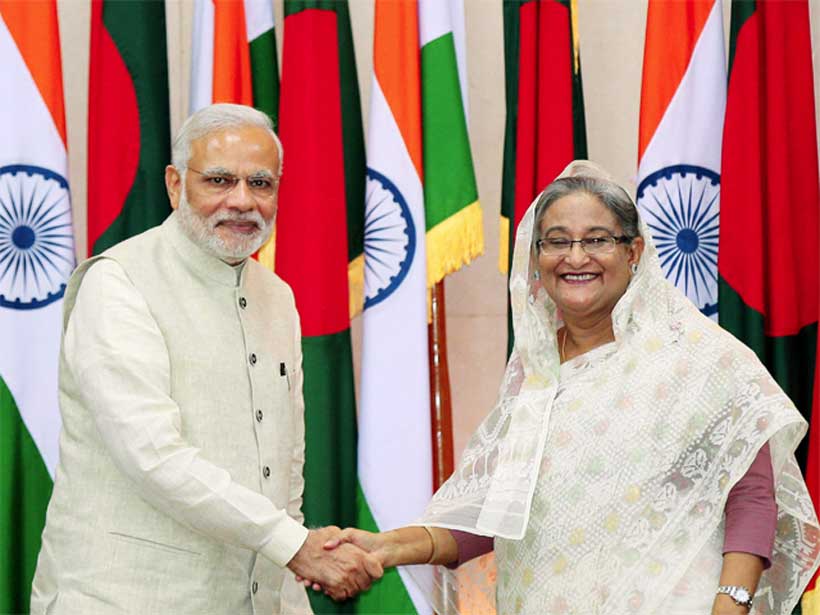 The veneer of "democracy" cloaks "autocratic and hypocritical" style of Modi's government. Modi first tried every Machiavellian trick to suppress the farmers' protest movement against the three farms laws. He tied to sow seeds of discord among them by portraying them as "Khalistani" through a multitude f fake social media accounts. He then tested the protester's patience by letting the movement linger on for a years. He allowed police to beat them mercilessly. Tried to turn the Supreme Court hostile to them. And finally a farmer was mowed down under a vehicle (Lakhimpura incident). About seven hundred farmers including some women lost their lives. But, Modi shrugged off the claim saying their deaths were due to natural causes. He kept insisting that the laws were enacted for farmers' welfare. And they would repent their repeal. The farmers saw through the ruse and stayed put. The laws were finally withdrawn without any discussion. This gesture strengthened the opposition's allegation and farmers' perception that the laws were meant to surreptitiously benefit the crony capitalism (Adanis, Ambanis, et al).
Modi deprived the disputed Jammu and Kashmir of even its nominal statehood without caring a fig for sentiments of the common man or the politicians. He is unwilling to repatriate the Occupied Kashmir widows or wives of so-called militants. Instead of repealing draconian laws, he is killing innocent Kashmiris in fake encounters (Hyderpora encounter being the latest). In 1990s, India's reign of terror forced large number of Kashmiri natives to cross over into the Azad Kashmir. India launched operation 'Sadbhavana' to lure back the refugees. Some refugees even married the Azad Kashmiri nationals. Those who returned mostly wives or divorcees had been suffering immeasurably being without nationality documentation. Indian government could have deported them back to Azad Kashmir. But, India flouted its own promise of rehabilitation and international norms by denying them nationality. Defying restrictions, hundreds of wives protested in Srinagar and held a press conference (November 21, 2021) to highlight their plight. Modi is unwilling to repatriate the widows or wives. Be it observed that Pakistan immediately returns innocent border crossers back to India.
Modi imposed a corrupt friend (Patel) as governor of Lakshadweep (32 square kilometers), a predominantly Muslim archipelago of 36 islands (10 of which are uninhabited). It is sparsely populated with population of 63000, growing at about six per cent against national average of 17 percent.
The governor issued many orders which were perceived as anti-Muslim. For instance, no-one could slaughter a cow without a permit but liquor was allowed in all the islands ostensibly to promote tourism. The government could acquire any piece of land from inhabitants in national interest. The isles are in COVID grip and the people used to airlift the sick to nearby Kerala. The governor ordered that no sick shall be flown out without the governor's permission. The people interpreted the governor's move s as an effort to impair their life style and links with Kerala. He wanted to facilitate the isles link with Mangalore (Karnataka). The islanders are convinced that the Centre is trying to depopulate the island and convert into a naval base. Within framework f QUAD, the Modi government wants to strengthen "Chagos-Lakshadweep-Maldives choke".
India's volatile North East
At the time of partition, India was in grip of countless insurgencies and separatist movements (Dravidstan, Khalistan, Bodo, Nagas and Mizos). It is still a simmering cauldron. India's north east was a porous border. Through deceit, coercion, and financial incentives, India mellowed some of the insurgencies. Ambushes and confrontations still take place in some north eastern states. Indian bowed to insurgents' demands for the creation of new states. And, insurgency leaders became chief ministers! India forgot yesteryear when they used to burn to ashes copies of the Indian constitution and uproot rail tracks. Tamil Nadu, Andhra Pradesh, Nagaland and East Punjab merged into the Union." India has become synonymous with a thousand insurgencies waged by mysterious outfits, known only by their acronyms. It has become synonymous with grandiose announcements by successive prime ministers of many thousand crore packages that disappear without trace, leaving a handful of political brokers very rich. And in the Indian bureaucracy, a posting in the Northeast is treated on par with incarceration in Siberia" (Swapan Dasgupta, India's Siberia, Rediff dated October 2004).
Neighbourhoods
Pakistan
Modi's "might is right" style is conspicuous from India's policies towards her neighbours. India's former foreign secretary Shyam Saran (How India sees the World) thinks none of the disputes with Pakistan are intractable. They were almost solved except for lack of political will to sign the final draft deals. To pander to the galleries, India's home minister Amit Shah roared in Parliament that "Aksai Chin and POK (Azad Kashmir) are part of India. And we would lay down our lives to get them back".
Nepal
To topple KP Sharma Oli's government, Indian embassy in Nepal had been bankrolling corrupt politicians and other members of Nepalese society. Oli was ultimately ousted by Supreme Court of Nepal and appointed the new prime minister until the next elections. Oli
debunked India's conspiracies during a ceremony to commemorate sixty-ninth anniversary of the Party's popular leader Madan Bandari. He claimed, `Conspiracies were being plotted against him since the constitutional Nepali map amendment'. No-one thought that a prime minister would be removed from office for printing a map'.
Be it observed that Nepal amended its map when its objections fell flat on India. India's defense minister Rajnath Singh, went ahead to inaugurate an 80-kilometer-long road connecting the Lipulekh Pass in Nepal with Darchula in Uttarkhand (India). Indian army chief insinuated that Oli was being prodded by China against India.
After being ousted by the Nepalese Supreme court, Oli continued to criticise India's machinations. Inaugurating the 10th general convention of the Communist Party of Nepal (Unified Marxist-Leninist) in Chitwan, Oli claimed if his party comes back to power it will "take back the disputed territories such as Limpiyadhura, Kalapani and Lipulek from India through dialogue". The Lipulekh pass is a far western point near Kalapani, a disputed border area between Nepal and India. Both India and Nepal claim Kalapani as an integral part of their territory — India as part of Uttarakhand's Pithoragarh district and Nepal as part of Dharchula district. ('Will 'take back' Kalapani, Lipulekh from India, If…' KP Sharma Oli. One India, November 27, 2021).
Maldives
Indo-Maldivian relations are no longer hunky-dory. They are rather in a state of flux. India reneged on contract to supply a hundred thousand doses of corona virus vaccines to Maldives. So did India despite that fact that it views the current president Solih as pro-India as compared to Yameen the previous president. India withheld supplies thoughMaldives had already paid the cost. In perhaps a tit-for-tat, Maldives banned all Indian tourists including films stars.
Fluid political situation in Maldives
There is a widespread impression in Maldives that India has subjugated the country's sovereignty through a host of treaties. The present president Solih is perceived as an Indian stooge. People resent granting immunity to Indian forces in Maldives and allowing construction of military infrastructure. The subsurface resentment led to "India out" social media campaign. The Indian High Commission became terrified of the ferocity of the protests. And, it sent a note verbale to the Maldivian government for protection of its staff.
President Solih is up against opposition from within his party. Through a tweet, Nasheed, the former President and at present Parliament Speaker, has highlighted corruption scandals against President Mohamed Solih9 ('ventilator-import scam). Nasheed tweeted "I see the government colluded in this… I do not want the MDP to stand by a government that steals," adding that he would 'not budge' against attempts to put a lid over the scandal. He alluded to the Health Ministry MVR 34.50 million (US$ 2.2 million) contract to Dubai-based Executors General Trading to procure 75 ventilators. The Auditor General's office found out that nearly 90 percent of the contracted amount was paid in advance without any 'performance guarantee.' It was found that only 15 of the 75 ventilators were received.
The ruling party's internal rift portends that it may be ousted in next general elections. Mr. Nasheed is likely to put himself as a presidential candidate. Already, the -ruling Maldivian Democratic Party (MDP) could not sweep the municipal elections. It secured 43 percent of all seats, with opposition Progressive Party of Maldives (PPM) having won 34.9 percent.
Bangladesh
India is not sincere even with Bangladesh. At India-Bangladesh Business Forum, in Delhi, Bangladesh PM Sheikh Hasina expressed grief (Oct 4, 2019) on the onion crisis in her country. Hasina taunted, `We are facing crisis on the onion issue. I don't know why you have banned onion export. Maine cook ko bol diya ab se khana mein pyaaz bandh kardo. (Indian Government had banned export of Onions on September 29).
India is the biggest supplier of onions to Bangladesh, which buys a yearly average of more than 350,000 tons. India abruptly slapped a ban on onion exports to Bangladesh. Following the export ban, onion prices in Bangladesh jumped by more than 50 per cent, prompting the government to procure supplies from elsewhere.
In retaliation, Bangladesh's involved the Chinese in a proposed $300 million project in the downstream of Teesta River.
India claims that Bangladesh is her close strategic and economic friend within its `Look East, neighbour's-first policy". But, the history of broken promises indicates that India looks to its own interest. A raft of issues from water disputes to religious tension mask mistrust in the relationship.
India backed out of its agreement (December) with Bangladesh to supply 30 million doses of AstraZeneca vaccine, developed by Oxford University in cooperation with the Pune-based Serum Institute of India. The Institute announced that India had barred Serum from selling doses on the private market until everyone in India had received the vaccine.
Later, Salman F. Rahman, a Cabinet minister and co-founder of the Beximco Group, a Bangladeshi conglomerate, took over the responsibility to distribute three million doses of the AstraZeneca vaccine in Bangladesh.
Concluding remark
Modi government is insincere not only in dealing with its own people but with also its neighours.
China's rise in power and India's rise in fear: Strategic hedging amidst growing threat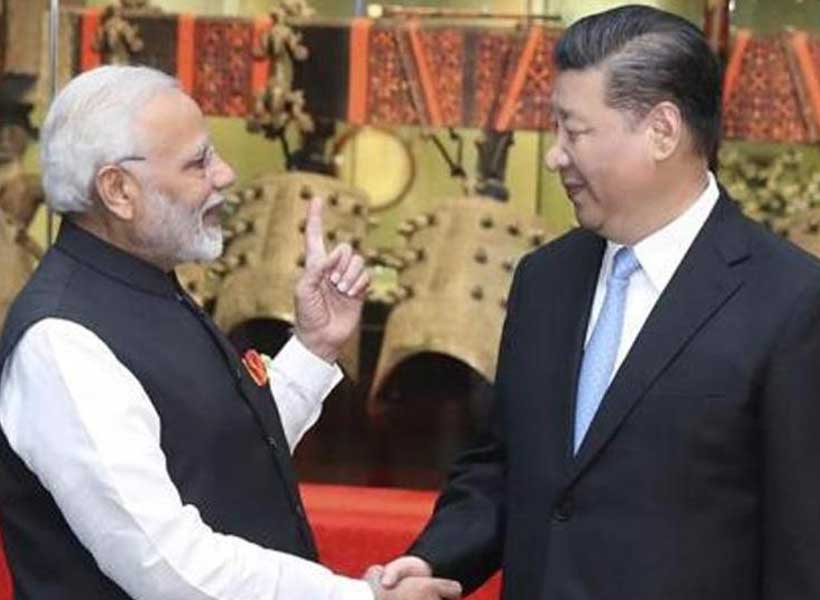 India, the nation long being under colonial oppression started its journey of foreign policy with the ideology of Pt. Jawaharlal Nehru's Non-Alignment; abstaining from taking sides of the bipolar power blocs and securing its newly gained national sovereignty and independence. But soon after, it realised the crux of surviving in the internationally interlinked world that the countries were fast approaching towards. Therefore, in 1971, India joined hands with the Soviet Union in a Treaty of Friendship, but with the disintegration of Soviet Union in 1991 and the United States emerging as the sole superpower, India felt back into the state of isolation and helplessness.
As the famous saying goes on to say "don't put all your eggs in one basket", India soon learnt from its mistakes to not put all its might and trust into one entity as concepts such as 'trust' and 'no strings attached' are non-existent elements of global politics and international relations.
Today, the 21st century is largely seen as an 'Asian century', the century where Asia's burgeoning economy and demographic dividend will make it rise to everyone's notice and be the talk of the center stage. This is what is envisioned by experts and to no surprise it is what is slowly molding to be the fact; a fact that is greatly favoring the People's Republic of China.
Despite the pandemic's birth from Wuhan and the global economic stagnation in 2020, China managed to log 2.3 percent growth for 2020, becoming the only major economy that grew during a year when the virus exacted a devastating global toll (Gerry Shih, 2021). This shows the success rate of the country into turning its far-sighted 'China Dream' a reality. It is of no surprise that the rise of China is rampant, aggressive in some instances, strategic and far-sighted into changing the existing world order; posing a threat to the rest of the major power houses today.
India, being the largest rival neighbour to China has a lot at stake, for which it has shifted its foreign policy from hedging for to strategically hedging against the collective threat imposed by China. Contemporary geopolitical and strategic circumstances present a multifaceted challenge to India's foreign policy, with regards to its neighbourhood, border and the Indian Ocean region, for which incorporating a pragmatic realpolitik approach is the need of the hour.
What balancing China means is to strengthen India's capacity and linkages in order for it to be well-equipped to counter Chinese aggression. India has been working towards this aspect in the following ways-
-India has embarked on its own "Diamond Necklace" policy to counter China's 'String of Pearls' through which it is building ports in strategic points such as Singapore, Indonesia, Oman, Seychelles and Iran and strategically cooperated with Mongolia, Japan, Vietnam and the Central Asian regions.
-India-Russia and Indo-Pak relations although sour, have been tried to reconcile in the recent past as maintaining a somewhat cordial relationship with China's ally should be one of India's priority as both the nations are militarily heavy. India has built its defence cooperation with Russia and Putin recently told that "there is no contradiction in the relationship with India", giving it a stronger tie. Russia has also managed to show great support to India during its fight for Pandemic. Maintaining this cordial relationship is of great benefit to both and is a way towards balancing relations.
-In addition to all this, what is more important today to withstand international threat is the coming together of like-minded states that are willing to support each other and target China with a common motive. India has therefore, signed bilateral and multilateral agreements on different fronts to achieve its hedging goals, which will be further looked upon ahead in the paper
-Along with external ties, India needs to be well-equipped domestically as well by building up its defence capabilities. It is here that India's 'atmanirbhar' (self-reliant) initiative plays importance.
However, on the flip-side, India cannot manage independently without China. The two being giant players in Asia with the two largest populated countries in the world and more so, being geographically in close proximity and economically dependent on each other, it is inevitable for them to have zero contacts. Therefore, whilst battling China's String of pearls and border disputes, India must also be wary of having a middle ground with China wherein it can conduct its peaceful coexistence and continue its trade relations.
Overall, it can be said that New Delhi's policy of strategic hedging works on a mode of attempting to find a modus vivendi with Beijing, while also slowly moving towards building security and political links with other regional and international powers as an insurgence against China. The Modi government has adopted a mixed strategy towards asymmetric rival China by maintaining a relationship of cooperation at the regional level (the Asian Infrastructure Investment Bank), competition at the regional level (Indo-Pacific), rejection of China's unilateral initiatives (Belt and Road Initiative), and deterrence along the Himalayas and in the Indian Ocean (Manjeet S. Pardesi, 2021).
When the survival of a state is threatened by a hegemonic state or a coalition of stronger states, they seek to join forces with other states and establish an alliance to preserve its own independence by keeping in check the power of the other state. This is the Balance of threat theory (Stephen M, 1985), wherein the threat levels can be affected by geographical proximity, offensive power, and aggressive intentions and when all this is together met with one nation alone, the severity of forming coalition and strategically hedging speaks for itself.
The United States
If the rise of China poses a direct threat on someone, it is United States' hegemony. US being the super power in the globalized multipolar world, while India being the largest democracy, an emerging economy and a key important player in Asia proves both the states to be in a mutually benefitting coalition.
The two biggest democracies have joined hands on various fronts such as pursuing the joint interest in freedom of navigation in the highly contentious South China Sea where China has shown a great deal of interest as well. The US recently has shown a shift in their focus to the Asia-Pacific region through its new policy of Trans-Pacific Partnership (TPP) and its decision to station 2500 marines in Australia. This has been regarded by China, who staked claim over South China Sea, as a hedging strategy if not outright containment by the USA. In 2020, Indo-US ties have elevated to a "comprehensive global strategic partnership". This has been a great achievement in India's vision for development. Moreover, both the nations have successfully concluded three 2+2 dialogues, wherein USA reiterates to support India in defending its territorial sovereignty against the "greater threat", referring to China. In addition to these, the highlights also follow the four foundational agreements between the two nations, which are – Communications Compatibility and Security Agreement (COMCASA), General Security of Military Information Agreement (GSOMIA), Basic Exchange and Cooperation Agreement for Geo-Spatial Cooperation (BECA) and Logistics Exchange Memorandum of Agreement (LEMOA). The two nations have also released a Joint Statement on shared Indo-USA goals in the Asia-Pacific region. The developments so far have been quite beneficial on both sides and are a great strategic hedging handling on India's part. And to top this policy of strategic hedging is the establishment of QUAD (Quadrilateral Strategic Dialogue) between the four members- United States, Japan, Australia and India with their common vision of securing global order, liberal trading and freedom of navigation between the countries. The informal dialogue between these four nations has seen to be a driving force is curtailing a 'rising China'.
Japan
India's foreign policy is built on its three foundational pillars, which are security, economic development and status and Japan plays quite a significant role in all three aspects. This bilateral relation is of great benefit to India. Japan and India's upward trajectory gives it a status of being 'Special Strategic and Global Partnership', transforming the relation into a 'cornerstone of India's Act East Policy'. The relationship between Asia's largest democracies is deemed to be Asia's fastest growing relationship as well. Japan was the first country with which India held its 2+2 ministerial level dialogue which along with military and defence talks, also shared concerns of China's rise in the region. As Japan acquires world class navy and high-tech capabilities; if the two countries continue to add concrete securities, a high hope is instilled in this strategic relationship of becoming a game-changer in Asia. The two countries have already deepened ties in the field of maritime defence and infrastructure such as the construction of India's first high speed railway corridor between Mumbai and Ahmadabad.
Australia
The two nations have had a cordial relationship even before independence and continue to share common interests in trade, sustainable development, and student-to-student ties. It has been building its strategic partnership and recognizes India's critical role in the Indian Ocean and therefore, the two nations are committed to working together to enhance maritime cooperation, along with engaging in a naval exercise called AUSIDEX since 2015. Trilateral engagements with crucial nations like Indonesia and Japan, deeper engagement with regional groups like the Indian Ocean Rim Association and East Asia Summit and the very efficient quadrilateral dialogue with Japan and US have all contributed in strengthening the ties between India and Australia. A cordial relation with Australia will help India in the long run as by 2027, India is expected to have world's largest population and henceforth require the up-skilling of 400 million people. Australia is well-equipped to assist with this huge need for knowledge-sharing, education and skill development. The two countries also have enormous potential to build on their people-to-people links and thus their soft power influence (Parakkal, 2018). India is the third largest source of immigrants to Australia and the second largest source for skilled professionals. The pandemic is seen to have exacerbated Sino-Australian relations and this further strengthens Australia's relations with India is managing China.
European Union
The recent past has seen a reboot in the relations between India and EU which have both embarked on the journey of resuming the long stalled talks on a free trade deal with an aim to strengthen their economic cooperation in the face of an increasing Chinese assertion.
In 2013, trade talks suspended between the two nations but today it rises together to hedge strategically amidst the pandemic. The nations aim to double the trade by 2030 which shows the optimism it withholds for the future endeavours.
In a speech, Indian Foreign Minister Jaishankar highlighted how the pandemic has shown the necessity of diversifying supply chains, especially for the EU. He says "Europe is looking at strategic autonomy, looking at a multipolar world, which is actually hedging its risk" (Jaishankar, 2021). This was told in the backdrop of repercussions faced by EU and more so, for the majority of the world for being overly dependent on China for trade. Glorifying on this aspect, India has an edge to build connections in the European world and sustain Chinese growth.
In addition to the trade boon, EU countries also signed the "Indo-Pacific Strategy" that aims to impose greater European influence in areas of Chinese superiority. Keeping this in hand, the two nations remain steadfast on building infrastructure across Europe, Asia and Africa in the name of "connectivity" partnership. It doesn't brand it to be an "anti-Beijing" plotting, but a mere alternative to the Belt and Road Initiative of china, a way of disallowing Chinese investments.
Conclusion
Today it can be said that the world has come up together, galvanised in order to counter China in the changing world order. This pushback against China has been manifesting itself in multiple ways and in particular, by the regional players who have been successful in persuading more coordinated actions along the way so as to create a more stable balance of power in these highly tumultuous world that we live in.
The complex rivalry between India and China has led to hedging strategically by a mixed approach of cooperation, deterrence and balancing, which is seen to be working efficiently for India till now. After all, India's ultimate aim is to build its own capabilities without overtly provoking China and silently transform itself to be a competition. To achieve this, India is building its relation with China's neighbours such as South Korea, Taiwan, Japan, along with maintaining a cordial relationship with Russia and mending relations with Pakistan and ultimately gaining support from the western nations in strategic cooperation with a common aim.
It is evident today how China's belligerent agenda on regional states has caused it a greater pushback with the unity of the rest of the world against it. The BRI is confronted with numerous fault lines, the Indo-Pacific is well-established, QUAD resurrected and various regional players are beginning to engage with each other much more cohesively.
The only concern that remains today is the growing influence China has over India's neighbours through its 'debt-trap diplomacy' and its 'aggressive wolf-warrior diplomacy', for which India needs to make sure to make the neighbouring countries believe in the hidden agenda and bring unity with India in countering the spread and rise of China. India's 'vaccine-maitri' initiative was a good way of handling the neighbourhood, but more needs to be done in this aspect.
The way forward is to accept each other's legitimacy in certain aspects and hedge accordingly in others. Military escalation such as in 2020 Ladakh is to be prevented in order for both to maintain its relations. To paraphrase Deng Xiaoping (1988), "unless China and India are able to co-exist peacefully, "there will be no Asian century."
Why Nepal's Maoist finance minister is talking about legalizing black money?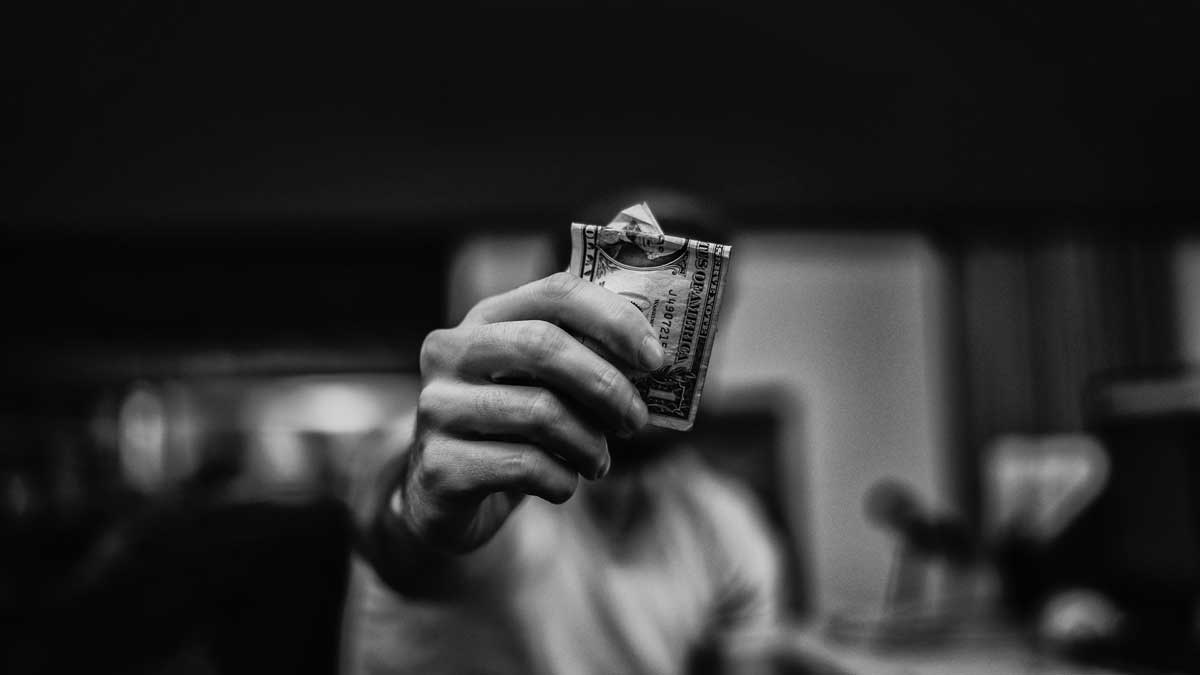 Despite being the oldest sovereign nation in South Asia, Nepal is also the most unstable nation of the subcontinent. For example since Nepal's republican era of 2006, Nepal has got 12 Prime Ministers in 15 years. Even during multiparty democracy and constitutional monarchy from 1990 to 2006, Nepal saw 15 Prime Ministers in 16 years. This tendency is reflected even in times of nondemocratic and transitional periods of past. If constant political history is an indication, Nepal is prone to repeated governmental build-ups and break-ups.
Nepal's volatile governments naturally mean volatile plans and policies, which is reflected in the budgetary announcements. Interestingly, it is only Maoist and Maoist-background Finance Ministers in Nepal who have introduced budgetary provisions making provisions whitewashing black money.
Recently, Janardan Sharma, the Finance Minister representing CPN (Maoist Center) party of the coalition government led by Sher Bahadur Deuba, the President of Nepal's oldest surviving party Nepali Congress, introduced a controversial provision for black money. On 10 September, while presenting his replacement bill to replace budget announced by erstwhile Government led by KP Sharma Oli, Finance Minister Sharma said investments in mega projects such as international airports, tunnels, roadways and railways do not necessarily require to disclose their sources of revenues.
Such provision, main opposition CPN-UML leaders and majority of Nepal's economic experts say, would whitewash all black money assembled by Nepal's power elites and comprador capitalists. Nepal's largest-selling English daily The Kathmandu Post has termed it the 'Thief's Route'. Post editorial has talked about its domestic and international implications. It has written, "this move comes at a time when the Asia Pacific Group on Money Laundering (APG), a regional, inter-governmental, anti-money laundering body of which Nepal is also a member…. The ramification can be disastrous for Nepal."
This budgetary provision of incumbent Maoist Finance Minister Sharma has gained critical uproar from all quarters. However, this gains vocal support from Dr. Baburam Bhattarai, the Maoist ideologue and former Vice-Chair of Maoist who defected Maoist in 2015 to form his party. During his tenure as Finance Minister when the Government was led by Maoist's Chair Prachanda for the first time in Nepal in 2008, Bhattarai has also introduced similar provision. He had legalized illegal property of individuals by self-declaring the worth of their property. This specific program was called 'Voluntary Disclosure of Income Source' (VDIS).
Though not implemented owing to widespread ire, Dr. Bhattarai had introduced plans of hydropower investments with no mandatory provisions of revenue source disclosure. Supporting the provision of his former comrade, Dr. Bhattarai has said, "It is nice to legalize black money. Here is the tendency to do illegal works by black money. Whether it is black or white, it is right to invest in productive and employment-generating sector."
It was the 180-degree departure in Maoist principle coined by its ideologue Dr. Bhattarai himself. Before launching 10-year-long Maoist violent armed insurgency in 1996 which resulted in killing of more than 17 thousands Nepali, Bhattarai had handed over 40-point demand to the then PM Sher Bahadur Deuba on 4 February. In 39th. point, Dr. Bhattarai had written, "Corruption, smuggling, black marketing, bribery and the practices of middlemen and so on should be eliminated."
This starting demand opposing black money and ongoing defense of the same in the name of 'productive investment' displays how Nepali Maoist comrades have deviated from their own principles. Another coincidence is that they are the coalition partner of the Government led by the same Prime Minister Deuba to whom they have put forth their 40-point demand before launching violent Maoist armed insurgency before coming into mainstream politics in 2006.
Why Maoist and Maoist-background leaders are vocal supporters of black money?
Revenue nondisclosure provision mainly comes in tenures of Maoist Finance Minister like Janardan Sharma and Baburam Bhattarai. Other political parties have not vocally supported such malicious programs in Nepal.
Many suspects Maoist have huge illegal money grabbed in times of their 10-year-long violent armed insurgency when they did loot banks in capital Kathmandu and other economic centers of Nepal. Maoist had levied their 'revolutionary tax' to all working people and business activities in their vast swatches of base area. Forced donations and extortion further increased their revenues. Bartil Lintner, a famed Swedish journalist-turned-author, in his Oxford University-published book titled 'China's India War'described Nepali Maoists as 'one of the wealthiest rebel movement in Asia.'
Maoists, even after their entry into mainstream politics after Comprehensive Peace Accord of 21 November 2006 and terrorist delisting by State Department of the US on 6 September 2012, have not disclosed their party transactions. Nor there is any extensive research about net worth accumulated by Maoist during their underground violent armed insurgency in Nepal.
This legislation, if implemented, will force Nepal to sleepwalk towards money laundering, black money funneling and possibly terrorist financing. If big chunk of black money is invested in big income-making and employment-generating productive sections, its long-term impacts would be skyrocketed. This results in opaque financial activities.
As an aid-dependent and remittance-receiving country from almost all economic powers of the world, legalizing black money does not bode well not just for Nepal but also for its immediate giant neighbors-India and China. Nepal does not deserve to be the South Asian heaven of black investment and terrorist financing in the name of mega infrastructural projects.