COP26 – what we know so far, and why it matters
In a world shaken by a pandemic, and a fast-closing window of opportunity to avoid climate catastrophe, the pivotal COP26 UN climate conference kicks off this Sunday in the Scottish city of Glasgow – the stakes could not be higher.
"Without decisive action, we are gambling away our last chance to – literally – turn the tide", UN Secretary-General António Guterres has said ahead of the meeting. But why could it be our last chance?
Here's some answers we've found to the most common questions you might have about what's coming up.
Let's start with the basics, what is COP26?
To keep it simple, COP26 is the biggest and most important climate-related conference on the planet.
In 1992, the UN organised a major event in Rio de Janeiro called the Earth Summit, in which the UN Framework Convention on Climate Change (UNFCCC) was adopted.
In this treaty, nations agreed to "stabilize greenhouse gas concentrations in the atmosphere" to prevent dangerous interference from human activity on the climate system. Today, the treaty has 197 signatories.
Since 1994, when the treaty entered into force, every year the UN has been bringing together almost every country on earth for global climate summits or "COPs", which stands for 'Conference of the Parties'.
This year should have been the 27th annual summit, but thanks to COVID-19, we've fallen a year behind due to last year's postponement – hence, COP26.
So, what happens at COP26? Don't we have enough meetings about climate change already?
Various "extensions" to the UNFCCC treaty have been negotiated during these COPs to establish legally binding limits on greenhouse gas emissions for individual countries, and to define an enforcement mechanism.
These include the Kyoto Protocol in 1997, which defined emission limits for developed nations to be achieved by 2012; and the Paris Agreement, adopted in 2015, in which all countries of the world agreed to step up efforts to try and limit global warming to 1.5°C above pre-industrial temperatures, and boost climate action financing.
So, here's where COP26 gets interesting: during the conference, among other issues, delegates will be aiming to finalise the 'Paris Rulebook', or the rules needed to implement the Agreement. This time they will need to agree on common timeframes for the frequency of revision and monitoring of their climate commitments.
Basically, Paris set the destination, limiting warming well below two degrees, (ideally 1.5) but Glasgow, is the last chance to make it a reality.
So, this bring us to our initial question: why is it the last chance?
Like a boa constrictor that slowly squeezes its prey to death, climate change has gone from being an uncomfortable low-level issue, to a life-threatening global emergency, in the past three decades.
Although there have been new and updated commitments made by countries ahead of COP26, the world remains on track for a dangerous global temperature rise of at least 2.7°C this century even if Paris goals are met.
The science is clear: a rise of temperatures of that magnitude by the end of the century could mean, among other things, a 62% increase in areas scorched by wildfires in the Northern Hemisphere during summer, the loss of habitat of a third of the mammals in the world, and more frequent four to 10 month-long droughts.
UN chief António Guterres bluntly calls it "climate catastrophe", one that it is already being felt to a deadly degree in the most vulnerable parts of the world like sub-Saharan Africa and Small Island States, lashed by rising sea levels.
Millions of people are already being displaced and killed by disasters exacerbated by climate change.
For Mr. Guterres, and the hundreds of scientists on the Intergovernmental Panel on Climate Change, a scenario of 1.5°C warming, is the "only liveable future for humanity".
The clock is ticking, and to have a chance of limiting the rise, the world needs to halve greenhouse gas emissions in the next eight years.
This is a gigantic task that we only will be able to do if leaders attending COP26 come up with bold, time-bound and front-loaded plans to phase out coal and transform their economies to reach so called net zero emissions.
Hmm, but didn't countries like China and the United States already commit to net zero?
The most recent UN Emissions Gap Report explains that a total of 49 countries plus the European Union have pledged a net zero target.
This covers over half of global domestic greenhouse gas emissions, over half of global GDP and a third of the global population. Eleven targets are enshrined in law, covering 12 per cent of global emissions.
Sounds great right? But there's a catch: many of the commitments delay action until after 2030, raising doubts over whether these net zero pledges can actually be achieved. Also, many of these pledges are "vague" and inconsistent with the officially submitted national commitments, known as NDC's.
This again explains why COP26 is so important: "The time has passed for diplomatic niceties…If governments – especially G20 governments – do not stand up and lead this effort, we are headed for terrible human suffering", warned Guterres in the UN General Assembly this week.
So, what exactly is COP26 hoping to achieve (practically speaking)?
The official negotiations take place over two weeks. The first week includes technical negotiations by government officials, followed by high-level Ministerial and Heads of State meetings in the second week, when the final decisions will be made – or not.
There are four main points that will be discussed during the conference according to its host, the United Kingdom:
1. Secure global net zero by mid-century and keep 1.5 degrees within reach
To do this, countries need to accelerate the phase-out of coal, curb deforestation, speed up the switch to greener economies. Carbon market mechanisms will be also part of the negotiations.
2. Adapt more to protect communities and natural habitats
Since the climate is already changing countries already affected by climate change need to protect and restore ecosystems, as well as build defences, warning systems and resilient infrastructure.
3. Mobilise finance
At COP15, rich nations promised to channel $100 billion a year to less-wealthy nations by 2020 to help them adapt to climate change and mitigate further rises in temperature.
That promise was not kept, and COP26 will be crucial to secure the funds, with the help of international financial institutions, as well as set new climate finance targets to be achieved by 2025.
4. Work together to deliver
This means establishing collaborations between governments, businesses and civil society, and of course, finalising the Paris Rulebook to make the Agreement fully operational.
In addition to formal negotiations, COP26 is expected to establish new initiatives and coalitions for delivering climate action.
How, when and where?
The main event will be held at the Scottish Event Campus, from 31 October to 12 November, with the possibility of negotiations spilling over an extra day or two. So far, there are over 30.000 people registered to attend representing governments, businesses, NGOs, and civil society groups.
The 197 Parties to the UNFCCC treaty, often get in groups or "blocs" to negotiate together such as the G77 and China, the Africa Group, the Least Developed Countries, the Umbrella Forum, the Small Island Developing States, and the Independent Alliance of Latin America and the Caribbean.
The negotiations also include observers, which have no formal part in them but make interventions and help maintain transparency. Observers include United Nations agencies, intergovernmental organizations, NGOs, faith-based groups, and the press.
But besides the official negotiations, there will be a conference, a pavilion, and thousands of side events happening, divided over thematic days, on topics like finance, energy, youth and public empowerment, nature, adaptation, gender, science and innovation, transport, and cities.
The conference will happen across two zones – The Blue Zone (Scottish Events Campus), and the Green Zone located at the Glasgow Science Centre.
The Blue Zone is a UN-managed space where negotiations are hosted, and to enter all attendees must be credited by the UNFCCC Secretariat.
The Green Zone is managed by the UK Government and open to the public. It will include events, exhibitions, workshops and talks to promote dialogue, awareness, education and commitments on climate change.
Anyone famous attending?
Several heads of state and government including UK Prime Minister Boris Johnson and US President Joe Biden are expected to attend. Other famous faces in Glasgow will include Sir David Attenborough, the COP26 people's advocate, activist Greta Thunberg, the famous Game of Thrones actress Maisie Williams and singer-songwriter and UNEP ambassador Ellie Goulding. The Queen announced with regret, on Tuesday, that she would not be travelling to the event's main reception after all.
The United Nations newest SDG ambassadors K-pop superstars BLACKPINK will be also joining the event. The Korean all-girl group released a video before their appearance, sharing a sneak peek of their heartfelt message to inspire climate action.
And with such a big conference, are there any special COVID-19 measures?
While COVID-19 continues to be a huge challenge across the world, tackling the climate crisis cannot wait according to the COP26 hosts.
In-person negotiations are preferred over online ones, to ensure inclusive participation by high and low-income countries as well as ensuring scrutiny and transparency.
Fully vaccination is encouraged for those attending the conference, and the United Kingdom ran a programme ahead of time, to deliver vaccines to participants living in countries unable to get one.
There will also be strict COVID-19 testing protocols in place, including daily testing for everyone entering the Blue Zone to ensure the health and wellbeing of all those involved and the surrounding community.
There are also COP-specific arrangements for the COVID Travel Regime people will encounter as they enter England and Scotland, with some countries requiring quarantine (which will be funded by the UK Government for attendees in difficult circumstances.
From mussels to meadows, the sea offers big lessons for all life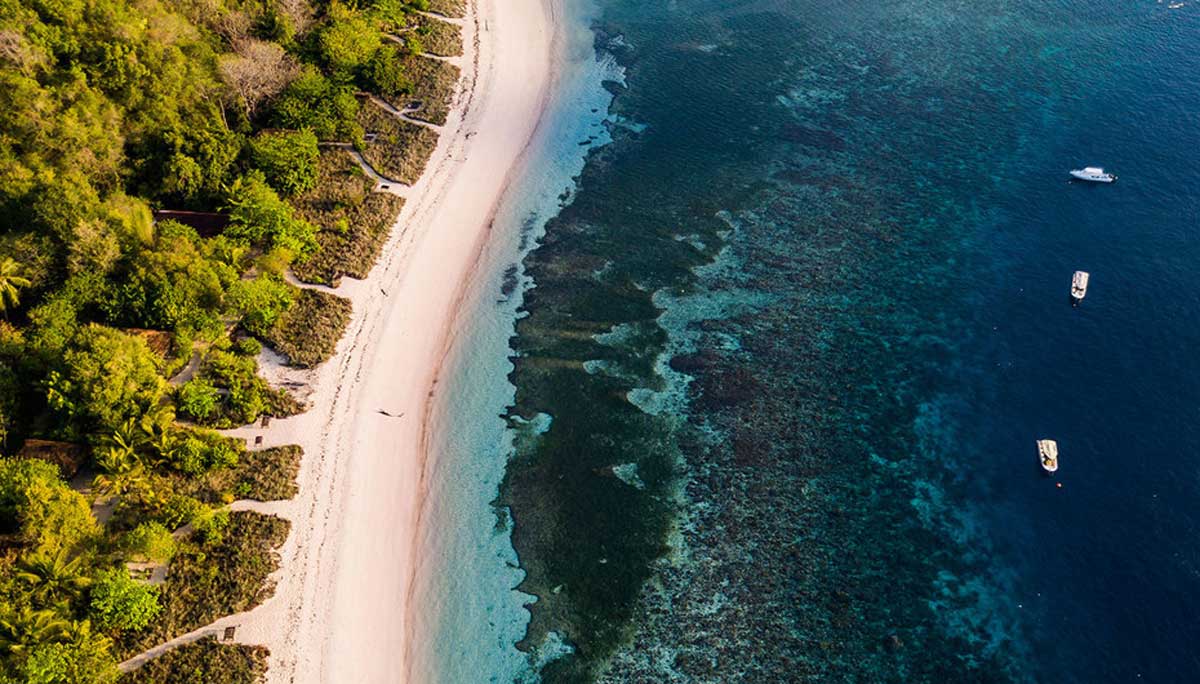 By ALI JONES
In the Tuscan Archipelago, the seagrass meadows capture carbon up to 35 times faster than tropical rainforests. The underwater flowering plants have the potential to be an essential tool in the fight against climate change but are vulnerable to disturbance from human activities such as tourism and fishing.
Coordinated from Cork, Ireland, the four-year Marine SABRES project is bringing people together to work on the conservation and restoration of the ancient beds of Tuscan seagrass as one of its focus areas.
Arctic and archipelagos
The effects of climate change are being felt in oceans all over the world. With 22 institutions from 11 Member States, the EU-funded project will strengthen marine biodiversity in the Tuscan Archipelago, the Arctic and Macaronesia (a group of four volcanic archipelagos in the North Atlantic Ocean).
For the seagrass growing in the Tuscan Archipelago, that means looking at the impact of tourism on its conservation. Numerous groups – from port authorities to tour operators – are involved in tourism. The project's first job is to identify these key players, then to discuss feasible options with them and inspire local residents to get involved.
'We want to try to enable managers working in these areas to make sustainable decisions,' said Dr Emma Verling, who is coordinating Marine SABRES at University College Cork. 'And to empower citizens to engage more with marine biodiversity conservation.'
Life connections
One of the project's main goals is to make it clear how economic, social and ecological systems are all interlinked.
'We have to try to help people better understand that we really are being sustained by marine ecosystems,' said Verling. 'The Ocean is not just a beautiful thing – there is a real connection between it, our health and our livelihoods.'
Each of the three locations will assemble a group unique to its own activities and help stakeholders tackle social, economic and environmental factors they face in decisions that impact on biodiversity.
A second project in Ireland is driving community engagement with some of Europe's youngest citizens. A high-tech mobile classroom – known as the Aquaculture Remote Classroom (ARC) – is bringing a new generation of marine resources to primary school children. It's part of a push to restore and protect our oceans for future generations.
Devised by Ireland's Seafood Development Agency (BIM) and funded by the EU, the experience features Virtual Reality (VR) headsets giving children a virtual dive into aquaculture to discover the processes of fish and shellfish production.
Children and aquaculture
The roving classroom brings to life the sights and sounds of the sea, explaining how salmon, oysters and mussels are farmed in Irish waters. In Ireland, no point is more than 100 kilometres from the sea. And while many of the youngsters live in coastal communities, they generally know very little about aquaculture.
Thirty thousand children have visited the classroom so far and it has been getting rave reviews.
'The ARC was amazing – it was great fun,' is how one school pupil from Shanagolden National School in County Limerick described the experience. 'We learned all about seafood, the food pyramid and how humans affect the seas and coastal environments.' Plus: 'The VR headsets were cool.'
By reaching out to young minds, the project hopes to instil knowledge early and debunk the myths about disease and harm that can plague the aquaculture industry, according to Caroline Bocquel, interim chief executive officer of BIM.
'ARC is an ideal opportunity to raise students' awareness of the aquaculture sector and to the get the factual, positive story of Irish aquaculture out to communities,' Bocquel said. 'To explain that it's a force for good that creates jobs, with good career progression.'
Adults too are often uninformed about how aquaculture works and what the dietary benefits of eating fish and seafood are. So when schools are on holiday, the ARC features at seafood festivals and science-outreach events.
On the move
Both ARC and Marine SABRES can be upscaled to other regions and countries.
'We see the ARC as a template for other European nations for aquaculture education and ultimately being part of a connected, cohesive education network that will drive understanding and appreciation of the benefits of sustainable aquaculture,' said Bocquel.
Meanwhile, another EU-funded project called Prep4Blue is also putting citizens, policymakers and businesses at the heart of research in the field. Guided by social and sustainable science, the three-year Prep4Blue will provide tools for researchers to engage people in the gathering of knowledge to protect the Ocean.
Coordinated by the French Institute for Ocean Science (IFREMER), it incorporates 17 partners in eight countries.
'The knowledge is there,' says Prep4Blue coordinator Dr Natalia Martin Palenzuela, 'But somehow we don't change our behaviour."
All of these projects come up through the EU's ambitious Mission Ocean and Waters, which is a clarion call to rise to the challenge of protecting and restoring these ecosystems by 2030.
It's a broad basis for science-based ecological action. 'The Mission approach intends to increase the uptake of scientific knowledge by citizens and stakeholders including policy makers, consumers, the economic sector and so on,' said Dr Martin Palenzuela.
Research in this article was funded by the EU. This material was originally published in Horizon, the EU Research and Innovation Magazine.
EU MISSION: RESTORE OUR OCEAN AND WATERS
The Mission Ocean & Waters will help achieve the marine and freshwater targets of the European Green Deal, such as protecting 30% of the EU's sea area and restoring marine eco-systems and 25 000km of free-flowing rivers.
Within the Mission, four 'lighthouses' in major sea and river basins are test beds for innovative solutions. The Atlantic-Arctic lighthouse is focusing on shoring up coastal resilience by restoring marine and freshwater ecosystems and biodiversity.
It's a formidable challenge. For the Mission to succeed it needs to mobilise and engage citizens, scientists, policy makers and all stakeholders.
On 24-25 November 2022, the European Commission, with the support of Ireland, will organise an event to mobilise a wide range of stakeholders to join the Mission "Restore our Ocean and Waters by 2030", and particularly the Atlantic-Arctic lighthouse. Follow the link to learn more about the event.
Barcelona and Munich become zero waste candidate cities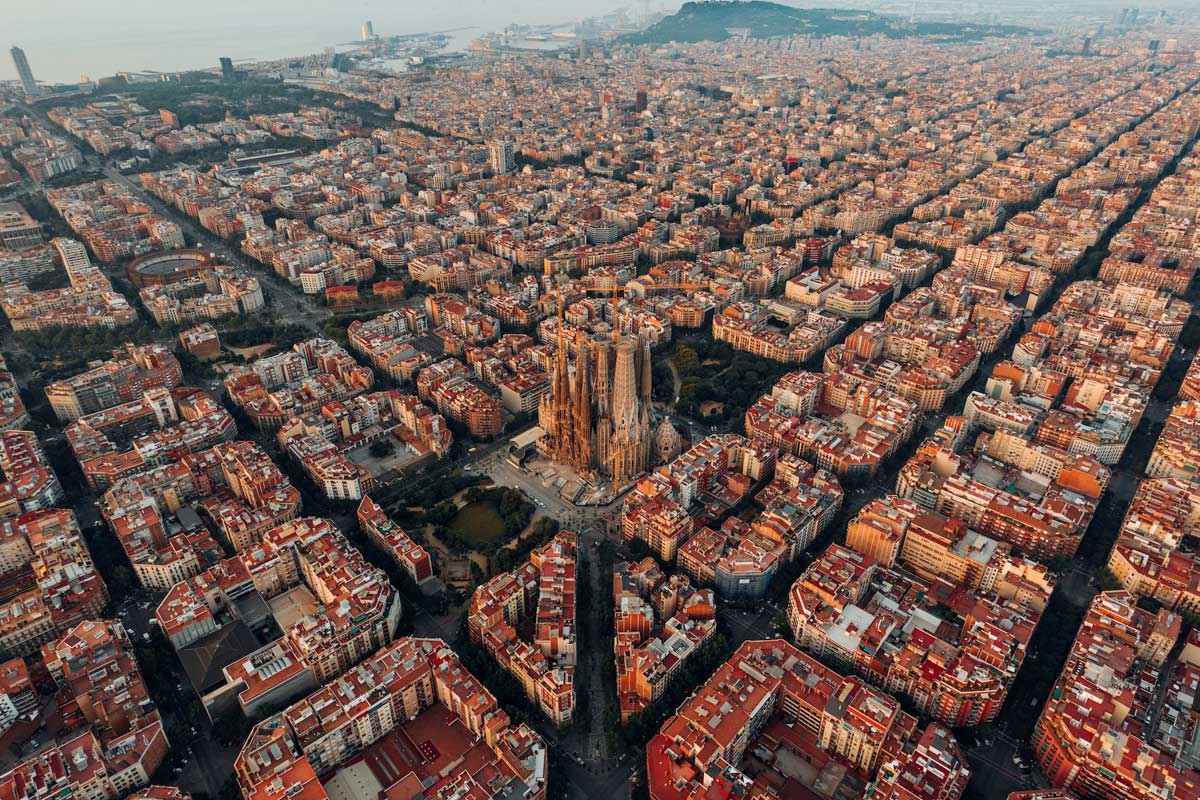 The European cities of Barcelona and Munich have signed an official commitment to become zero waste, becoming the biggest cities in Europe that will get the certification.
The Zero Waste Cities Certification is a robust European third-party assessed certification standard, developed by the non-governmental organisation Mission Zero Academy (MiZA) and powered by Zero Waste Europe (ZWE).

With a population of approximately 1,6 million, Barcelona would become one of the biggest European municipalities implementing a zero waste strategy, with a wide range of waste prevention, reuse and recycling measures in place. The city has created a dedicated strategy for improvements, engaging widely both with the local community and different stakeholders to facilitate the zero waste transition.

Following this commitment, Barcelona will start implementing their zero waste strategy. Some of the objectives for the coming years are:
Working towards reducing municipal solid waste. The city is including zero waste philosophy around all the waste management;
A 67% separate waste collection rate by 2027, while the European average is about 48%;
427 kg of waste generation per capita per year by 2027.
Mentors: Rezero has been the mentor organisation of Barcelona. The Spanish organisation provides knowledge and promotes ideas, regulations and innovative projects so that companies, public administrations and citizens have the opportunity to enjoy a model of production and consumption towards zero waste, without toxic materials or products that are left unused. The Barcelona City Council has been working for years on waste prevention: with the Zero Plastic Commitment, the Carbon Calculator and the Barcelona Zero Waste Plan 2021-2027.

Ada Colau, Mayor of Barcelona said: "Big cities are in debt with their territory, we produce a huge amount of waste and it's about time we become responsible of it. Barcelona's commitment with the Zero Waste strategy shows that we do care and that we do act: we aim to be a neutral city and to inspire many others".

Joan Marc Simon, Executive Director of ZWE stated: "I remember that when we brought the zero waste concept to Barcelona back in 2010 they called us fools. Today I'm proud that my hometown joins many others in the club of virtuous management of resources. Barcelona still has many challenges ahead, but the commitment to the zero waste certification is a step in the right direction!"
Rosa García, General Director of Rezero said: "At Rezero we are happy that a city like Barcelona is moving towards Zero Waste. It is an important challenge and we will help in everything necessary to achieve the European certification. We also encourage other towns and cities to apply, as Barcelona has done today".
Munich, the third most populous city in Germany by number of inhabitants, (1,6 million), is another important European municipality that has signed for the zero waste commitment. In July, its City Council a concept in which around 100 city-wide measures are defined to reduce Munich's waste volume and conserve resources. This concept is now starting to be implemented by the waste management company Munich (AWM). To align with the required criteria of becoming a Zero Waste Candidate City, the City of Munich commits to the following:
Waste from households per capita per year in the state capital Munich will be reduced by 15 % to 310 kg / (E*a) by 2035.
The amount of residual waste will be reduced by 35 % to 127 kg / capita by 2035. In the long-term, the City of Munich will achieve an average residual waste volume of less than 100 kg per capita per year.
In the long-term, Munich is working towards the goal of reducing municipal solid waste (MSW) in landfills and waste incineration to a waste-management feasible minimum.
Dieter Reiter, Mayor of Munich said: "Munich is continuing on the path towards zero waste, which I initiated at the end of 2019. I believe it is very important that we, the City of Munich, benefit from others' experiences as part of a European zero waste network, but also inspire other cities. By signing the Zero Waste Commitment today, we are underscoring our commitment to becoming a city that produces as little waste as possible and conserves resources. Munich is taking on a pioneering role – against wasting resources and for the environment."

Kristina Frank, Municipal Officer in charge of city waste management added: "Today we are one more step towards the finish line. With our commitment, we are part of a European network that shares a common vision: As little waste as possible, no waste of resources. In the coming week, AWM will propose to the city council to establish a cross-departmental zero-waste office to run purposefully in the direction of our ambitious goals. For this, we would like to thank all our employees, who have developed a great concept in record time."

Kaisa Karjalainen, Mission Zero Academy Manager stated: "With big cities come big impacts and therefore, it is great to have Munich joining our Zero Waste Cities Certification system. We look forward to working with the city to help them optimise their already existing systems and achieve great results. I'm sure Munich will be a great inspiration to other large European cities and a role model that zero waste is also possible in big cities."
UN's highest environmental honour celebrates ecosystem restoration
The UN Environment Programme (UNEP) today announced its 2022 Champions of the Earth, honouring a conservationist, an enterprise, an economist, a women's rights activist, and a wildlife biologist for their transformative action to prevent, halt and reverse ecosystem degradation.
Since its inception in 2005, the annual Champions of the Earth award has been awarded to trailblazers at the forefront of efforts to protect our natural world. It is the UN's highest environmental honour. To date, the award has recognized 111 laureates: 26 world leaders, 69 individuals and 16 organizations. This year a record 2,200 nominations from around the world were received.
"Healthy, functional ecosystems are critical to preventing the climate emergency and loss of biodiversity from causing irreversible damage to our planet. This year's Champions of the Earth give us hope that our relationship with nature can be repaired," said Inger Andersen, Executive Director of UNEP. "This year's Champions demonstrate how reviving ecosystems and supporting nature's remarkable capacity for regeneration is everyone's job: governments, the private sector, scientists, communities, NGOs and individuals."
UNEP's 2022 Champions of the Earth are:
Arcenciel (Lebanon), honoured in the Inspiration and Action category, is a leading environmental enterprise whose work to create a cleaner, healthier environment has laid the foundation for the country's national waste management strategy. Today, arcenciel recycles more than 80 per cent of Lebanon's potentially infectious hospital waste every year.
Constantino (Tino) Aucca Chutas(Peru), also honoured in the Inspiration and Action category, has pioneered a community reforestation model driven by local and Indigenous communities, which has led to three million trees being planted in the country. He is also leading ambitious reforestation efforts in other Andean countries.
Sir Partha Dasgupta (United Kingdom), honoured in the Science and Innovation category, is an eminent economist whose landmark review on the economics of biodiversity calls for a fundamental rethink of humanity's relationship with the natural world to prevent critical ecosystems from reaching dangerous tipping points.
Dr Purnima Devi Barman (India), honoured in the Entrepreneurial Vision category, is a wildlife biologist who leads the "Hargila Army", an all-female grassroots conservation movement dedicated to protecting the Greater Adjutant Stork from extinction. The women create and sell textiles with motifs of the bird, helping to raise awareness about the species while building their own financial independence.
Cécile Bibiane Ndjebet (Cameroon), honoured in the Inspiration and Actioncategory, is a tireless advocate for the rights of women in Africa to secure land tenure, which is essential if they are to play a role in restoring ecosystems, fighting poverty and mitigating climate change. She is also leading efforts to influence policy on gender equality in forest management across 20 African countries.
Following the launch of the UN Decade on Ecosystem Restoration (2021-2030), this year's awards shine a spotlight on efforts to prevent, halt and reverse ecosystem degradation globally.
Ecosystems on every continent and in every ocean face massive threats. Every year, the planet loses forest cover equivalent to the size of Portugal. Oceans are being overfished and polluted, with 11 million tonnes of plastic alone ending up in marine environments annually. One million species are at risk of extinction as their habitats disappear or become polluted.
Ecosystem restoration is essential for keeping global warming below 2°C and helping societies and economies to adapt to climate change. It is also crucial to fighting hunger: restoration through agroforestry alone has the potential to increase food security for 1.3 billion people. Restoring just 15 per cent of converted lands could reduce the risk of species extinction by 60 per cent. Ecosystem restoration will only succeed if everyone joins the #GenerationRestoration movement.