New Project to Support Egypt's Inclusive and Sustainable Economic Growth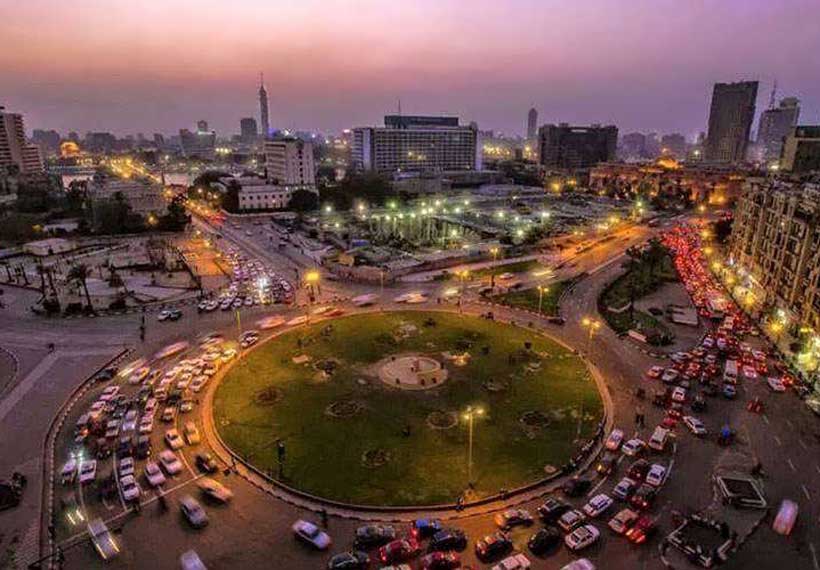 The World Bank's Board of Executive Directors approved a US$360 million Development Policy Financing (DPF) loan to support Egypt's post-pandemic recovery and enhance the country's prospects for sustainable and inclusive growth. To further support achievement of the operation's development objectives, the Asian Infrastructure Investment Bank is considering parallel financing for the operation of the same amount using the same package of policy reforms agreed with the World Bank.
Egypt's first wave of macro-economic reforms stabilized the economy and allowed the country to enter the global COVID-19 crisis with greater resilience and improved fiscal and external accounts. The newly approved "Egypt Inclusive Growth for Sustainable Recovery" operation builds on this by supporting a second wave of structural reforms focused on creating jobs and providing an inclusive enabling environment for the private sector laying the basis for a sustainable recovery.
Egypt has remained one of the few countries that has maintained positive growth during the crisis. The reform program implemented since 2015, as well as the quick action on fiscal and monetary measures to ease the effect of the pandemic on firms and households have supported Egypt's economy during the crisis. Significant steps have also been undertaken to address Egypt's long-term structural challenges that are helping with the pandemic recovery.
"Structural reform policies are integral to Egypt's efforts to accomplish a sustainable and resilient economic recovery that enables the economy to weather future shocks," said Dr. Rania Al-Mashat, Egypt's Minister of International Cooperation. "This operation will support our efforts to maintain the reform momentum and achieve the milestones necessary for inclusive growth." she added.
The program strategically addresses some of the long-term structural issues impacting growth through its focus on three thematic pillars: enhancing macro-fiscal sustainability, enabling private sector development, and fostering women's economic inclusion.
The first pillar on Enhancing Macro-Fiscal Sustainability, supports improving the management of State-Owned Enterprises through enhanced transparency and reporting. It also enhances debt transparency and debt management by introducing the regular publishing of a wider range of domestic and external debt data. This pillar also promotes and empowers a greener and more sustainable economic recovery through the issuance of green bonds.
The second pillar on Enabling Private Sector Development builds on the first wave of reforms and supports digital and financial inclusion, the streamlining and automation of trade facilitation, and a modernization of bankruptcy processes that aim to improve Egypt's competitiveness and private sector job creation. The pillar also strengthens the regulatory framework for private sector participation in waste management, which provides a basis for greener and more inclusive development in the sector.
The third pillar on Fostering Women Economic Inclusion, focuses on legislative and regulatory reforms that promote female participation in the labor force and supports Government efforts to address gender-based violence. It includes steps to remove restrictions on women participation in sectors and limitations on working hours and supports the Government adoption of a national code of conduct that promotes safe and decent transportation for women in railways.
Through a Country Platform Approach, the Ministry of International Cooperation has organized key stakeholder engagements to ensure that the DPF program supports and strengthens the reforms taken by the Government. The program's design benefited from a collaborative process that had input from key stakeholders, including development partners, civil society, women and the private sector.
"Through this operation and many more, we are proud to support Egypt's endeavors to build back better," said Marina Wes, World Bank Country Director for Egypt, Yemen and Djibouti. "One of the key objectives of this operation is making Egypt's growth more inclusive and more resilient to future shocks, by addressing long term structural challenges and recognizing the pivotal role of women in the country's economic growth." she added.
With 1.3 million annual road deaths, UN wants to halve number by 2030
Road accidents are still responsible for 1.3 million annual deaths and 50 million injuries all over the world, but the United Nations has a Global Plan to halve road deaths and injuries by 2030.
The plan is a key part of the Decade of Action for Road Safety 2021-2030 and was discussed, on Friday, at an event supporting the High-Level Meeting on Global Road Safety at the General Assembly in New York.
Opening the discussion, the President of General Assembly, Abdulla Shahid, said that the world needs to address this "unnecessary and tragic burden on families, communities and economies."
"Road accidents are entirely preventable, and our priority must be exactly that, to implement preventive measures", he continued.
Necessary action
Mr. Shahid highlighted the importance of the Global Plan, but warned that "unless it is implemented, it is nothing more than a plan of action."
Looking ahead, he said implementation by national and local governments will require two main elements: financing and the engagement of relevant actors.
With a notable funding gap in most countries, 90% of road deaths happen in low and middle-income countries.
For Mr. Shahid, this means that achieving the targets will require increased support to these countries.
Road traffic crashes are also the leading killer of children and young people worldwide, aged five to 29.
As things stand, they are set to cause a further estimated 13 million deaths and 500 million injuries during the next decade.
Personal stories
During Friday's event, Member States heard from families who lost loved ones, politicians that led the way, grassroot youth working on advocacy programs, and both government and non-governmental organizations.
For the President of the General Assembly, "each is a story that will foster greater understanding and knowledge on how we can better engage on global road safety."
Mr. Shahid invited Member States, civil societies, and the international community to use these exchanges "as an opportunity to build collective commitments and strengthened partnerships".
"Global road safety is a shared responsibility that must be prioritized and integrated", he argued.
For him, achieving safety would contribute to the achievement of Sustainable Development Goals under education, health, and the environment, among others.
The High‑Level Meeting on the topic will be held in July next year, under the theme "The 2030 horizon for road safety: securing a decade of action and delivery".
Strong Producer Organizations Key to a Vibrant Farming Sector
Scaling up agricultural production among small farmers through clustering and organizing them into cooperatives and various types of producers' organizations, and forging partnerships with agribusiness firms can help raise their incomes and subsequently spur the socio-economic transformation of the Philippine countryside.
A report titled "Realizing Scale in Smallholder-Based Agriculture: Policy Options for the Philippines" – launched jointly by the World Bank and the Department of Agriculture (DA) – said that there are rich lessons in the country and abroad for these clustering and consolidation of activities on-farm and along the value chain to succeed and transform the agricultural sector.
One notable example of this approach, the report said, is the Philippine Rural Development Project (PRDP), which is currently implemented by the DA. The PRDP clusters or organizes producers into enterprises that take a business-oriented approach to farming and fishing, supported through complementary investments in infrastructure such as farm-to-market roads, irrigation, post-harvest facilities, and cold storage.
"To succeed, efforts at clustering and consolidation needs to be voluntary, built on trust and confidence, and collaborative relationships among stakeholders—whether they are farmers, communities, municipalities, other local government units, or small and larger agribusiness enterprises," said Ndiame Diop, World Bank Country Director Brunei, Malaysia, Thailand, and the Philippines.
"Where different approaches to clustering land management are not feasible, support for the mechanization of farming and post-harvest operations may be an alternative or complementary strategy for smallholder-based systems to increase farmer productivity and incomes, both on and off the farm," Diop said.
Philippine agriculture is dominated by small farmers and fishers who operate independently, mostly using traditional production practices and earning low incomes. A typical farmer earns an average of P100,000 pesos each year, well below the poverty line (based on 2015 PSA figures).
Average farm size declined from three hectares (ha) per family per holding in the 1980s to only 0.9 ha per family per holding in 2012. These increasingly smaller farms are often split into more fragmented blocks. The country has some 5.56 million farms, totaling 7.2 million hectares, of which more than half (57 percent) are one ha or less, 32 percent are one to three ha, 9 percent are three to seven ha, and only two percent are seven ha or larger.
Agriculture Secretary William Dar has highlighted that using modern technology, schemes like block farming, trust farming, and contract farming can make farming more efficient and profitable for farmers and their partners in agribusiness ventures. With higher and better-quality production, linking agriculture to the domestic and global manufacturing sectors and accessing markets become easier, he said.
"Finding opportunities for clustering and consolidation of small and medium-sized farms as well as partnerships with agribusiness enterprises – to bring about economies of scale (and lower per-unit cost of production), particularly for crops that require mechanization and extensive use of technology – is part of the 'new thinking' of the Department of Agriculture," said Secretary Dar.
"We want to collectively empower farmers, fisherfolk, and the private sector to increase agricultural productivity and profitability, taking into account sustainability and resilience," the DA chief added.
Global experience shows that forcing collaboration among farmers and agribusiness enterprises through decree or subsidies (top-down approach) usually does not work but those that emerge from farmers' bottoms up collective initiatives yield good results.
The report says that the country can explore various arrangements based on global experiences, including:
Realizing scale in primary production. In the Philippines, perhaps the most promising areas to pursue clustering can be among selected irrigation schemes where water user associations are already well established; and within Agrarian Reform Communities supported by the Department of Agrarian Reform.
Supporting market-oriented producer organizations. Encouraging the growth of cooperatives and producer organizations. In the East Asia region, Japan, South Korea, and Taiwan have had especially rich experiences promoting farmer groups or cooperatives.
Fostering contract farming, productive alliances, or other linkages between farmers groups and agricultural enterprises. These are well understood in the Philippines and can be scaled up.
Elsewhere in the region, contract farming has become increasingly common in some value chains, including value chains for specialized rice varieties or rice production systems.
Saint Lucia Builds Investment Reference Guide to Boost Sustainable Development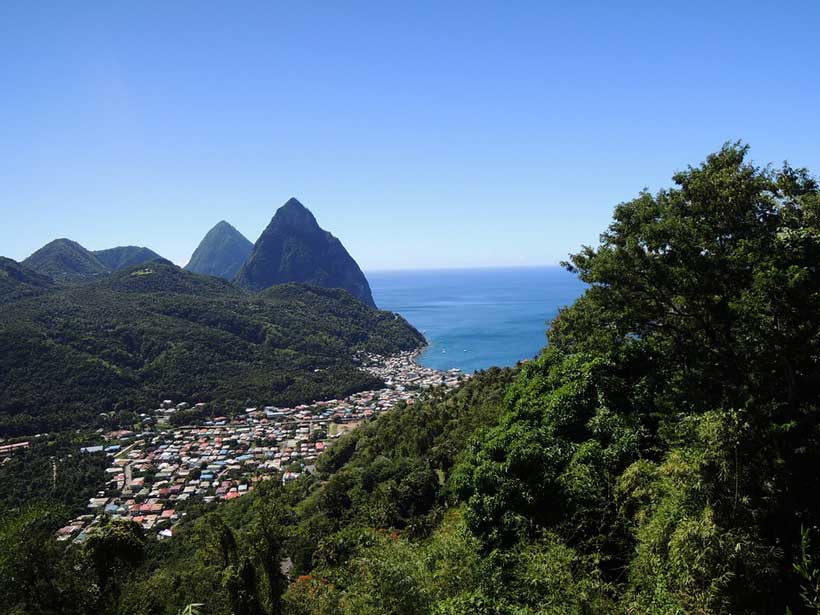 In partnership with the Government of Saint Lucia, the World Economic Forum is launching the Country Financing Roadmap for the SDGs. It aims to help Saint Lucia unlock sources of funding, remove investment bottlenecks and develop a more coordinated approach for financing projects that are environmentally friendly or can help people develop new skills.
The Country Financing Roadmap for Saint Lucia provides an overview of priority initiatives for leaders to assess and action project work – potentially saving money and helping to identify synergies across funding areas.
For example, the initiative brought together reskilling programmes with $12 million in total budget that can support the country's economic recovery efforts – potentially supercharging efforts. These include a collaboration between the European Commission and Forte, to help 500–600 people develop skills related to hospitality, digital skills and green or blue economy by the end of 2022, at no upfront cost to the government.
Another project, the Caribbean Climate-Smart Fund initiative by the Rocky Mountain Institute (RMI) and Lion's Head Global Partners (LHGP), is working towards mobilising both private and below market rate capital to finance a $80 million project pipeline dedicated to renewable energy in Saint Lucia.
"Finding viable solutions in the short, medium and long term to the myriad challenges that plague small island developing states (SIDS) like Saint Lucia is critical to safeguarding and putting the needs of our people first while achieving meaningful post-COVID socioeconomic recovery and implementing the Sustainable Development Goals," said Wayne Girard, Minister in the Ministry of Finance, Economic Development and the Youth Economy, Government of Saint Lucia. "The CFR not only presents Saint Lucia with actionable options to unlock some of the financing and investment bottlenecks that limit sustainable development, it also presents a useful mechanism for replication across other SIDS in the Caribbean region. Saint Lucia is committed to continuing its work with the Sustainable Development Investment Partnership (SDIP), to advance a regional approach to driving our collective capacities to build back better."
"Saint Lucia has demonstrated its commitment to meeting the SDGs by embarking on several important initiatives, with some of the most important focusing on financing targets," said Sean de Cleene, Member of the Executive Committee of the World Economic Forum. "We hope that this CFR initiative will create opportunities for Saint Lucia and other countries to fast track similar impact projects."
The CFR is a country-led initiative in collaboration with the Sustainable Development Investment Partnership (SDIP) and a joint initiative of the World Economic Forum and the Organisation for Economic Co-operation and Development (OECD). Its goal is drive economic recovery and achieve the Sustainable Development Goals by presenting viable solutions that address barriers to investment and attract greater sources of capital.
As a small island nation, Saint Lucia is vulnerable to economic shifts and continues to expand recovery efforts due to the consequences of the COVID-19 pandemic, which pushed the country to an 86.5% debt-to-GDP ratio for 2020. In 2019, tourism accounted for 80% of the nation's labour market which faced a reduction in jobs from 63,400 in 2019 to 41,600 in 2020 as a result of the crisis, according to the World Travel and Tourism Council. Barriers to sustainable growth also hinge on the population's dependence on fossil fuels which, through a successful transition to renewable energy, could increase self-sufficiency, equity, and environmental sustainability.
Alongside the CFR, the government in collaboration with the United Nations Office for Project Services (UNOPS) and the University of Oxford launched the Saint Lucia National Infrastructure Financing Strategy developed using the Sustainable Infrastructure Financing Tool (SIFT), which complements the CFR and further explores the opportunities for sustainable infrastructure financing in the country.
The Sustainable Development Investment Partnership plans to continue its support to the Government of Saint Lucia and regional organisations in hosting a series of discussions on reskilling and renewable energy solutions with over the next six months.