Global wealth has grown overall—but at the expense of future prosperity and by exacerbating inequalities, according to the World Bank's new Changing Wealth of Nations report released today.
Countries that are depleting their resources in favor of short-term gains are putting their economies on an unsustainable development path. While indicators such as Gross Domestic Product (GDP) are traditionally used to measure economic growth, the report argues for the importance of considering natural, human, and produced capital to understand whether growth is sustainable.
The Changing Wealth of Nations 2021 tracks the wealth of 146 countries between 1995 and 2018, by measuring the economic value of renewable natural capital (such as forests, cropland, and ocean resources), nonrenewable natural capital (such as minerals and fossil fuels), human capital (earnings over a person's lifetime), produced capital (such as buildings and infrastructure), and net foreign assets. The report accounts for blue natural capital—in the form of mangroves and ocean fisheries—for the first time.
"A deeper and more nuanced understanding of the sustainability of wealth is crucial to a green, resilient, and inclusive future," said World Bank Managing Director for Development Policy and Partnerships, Mari Pangestu. "It is essential that renewable natural capital and human capital are given the same importance as more traditional sources of economic growth, so that policymakers take steps to enable long-term prosperity."
According to the report, global wealth grew significantly between 1995 and 2018, and middle-income countries are catching up to high-income countries. However, growing prosperity has been accompanied by unsustainable management of some natural assets. Low- and middle-income countries saw their forest wealth per capita decline 8% from 1995 to 2018, reflecting significant deforestation. Meanwhile, the value of global marine fish stocks collapsed by 83% due to poor management and overfishing over the same period. The projected impacts of climate change may exacerbate these trends.
In addition, mispricing of assets like carbon-emitting fossil fuels can lead to overvaluation and over-consumption. Development can be put on a more sustainable path by taking a comprehensive view of wealth and putting in place policy measures including carbon pricing to better value and nurture assets such as forests, mangroves, and human capital.
Global wealth inequality is growing, the report indicates. Low-income countries' share of global wealth has changed little from 1995 to 2018, remaining below 1% of the world's wealth, despite having around 8% of the world's population. Over one-third of low-income countries saw declining wealth per capita. Countries with declining wealth tend also to be degrading their base of renewable natural assets. For low-income countries, appropriately managing renewable natural capital, which accounts for 23% of their wealth, remains crucial.
Globally, the share of total wealth in renewable natural capital (forests, cropland, and ocean resources) is decreasing and being further threatened by climate change. At the same time, renewable natural capital is becoming more valuable as it provides crucial ecosystem services. For example, the value of mangroves for coastal flood protection has grown more than 2.5 times since 1995 to over $547 billion in 2018. The value of protected areas per square kilometer has also rapidly increased.
"The Changing Wealth of Nations provides the data and analysis to help governments get prices and policies right for sustainable development," said World Bank Global Director for Environment, Natural Resources, and the Blue Economy, Karin Kemper. "By ignoring polluting and climate warming impacts, fossil fuel assets have historically been overvalued, while assets that contribute to climate mitigation, like forests, are undervalued."
The report shows that human capital, measured as the population's expected lifetime earnings, is the largest source of worldwide wealth, comprising 64% of total global wealth in 2018. Middle-income countries increased their investment in human capital and in turn saw significant increases in their share of global human capital wealth.
Although the long-lasting effects of the COVID-19 pandemic are still unknown, low-income countries are likely to experience the most severe impacts, with a projected loss of 14% of total human capital. Human capital is additionally constrained by gender gaps across all regions and income groups, with little improvement since 1995. Air quality also has serious consequences for both human capital and climate change, and accounts for over 6 million premature deaths annually.
Nonrenewable natural capital wealth (minerals, fossil fuels) has declined since 2014, mainly due to falling commodity prices. The reportlooks at the projected impacts of a low-carbon transition and border carbon adjustment taxes on fossil fuel wealth and provides recommendations for managing the economic risks posed for resource-dependent countries. Countries that are heavily dependent on fossil fuel wealth were found to have lower shares of wealth from human capital, despite their high income levels, with human capital only comprising 34% of their wealth.
The report outlines several priorities for policymakers to diversify and rebalance their national portfolios to be more resilient and sustainable. It recommends actively investing in public goods like education, health, and nature, to prevent unsustainable depletion, and manage future risks. Recommendations also include policy and pricing measures that help reflect the social value of assets and to steer private investment toward better outcomes for all. This may include, for example, actions like repurposing fisheries subsidies, and taking action to price carbon and promote renewable energy assets.
Regional trends
In Sub-Saharan Africa, wealth per capita has increased over the past two decades, but at a lower rate than other regions. 11 countries in Sub-Saharan Africa saw stagnating or even declining wealth per capita between 1995 and 2018 as population growth outpaced net growth in asset values. Human capital in Sub-Saharan Africa has increased more rapidly than any other asset. However, this growth has been unequal, and the female share of human capital is only about one third of the total. Wealth in natural capital has been declining, and many countries in the region have a high dependence on nonrenewable natural resource revenues, especially from fossil fuels.
As of 2018, the East Asia and the Pacific region has the largest share of wealth in the world, with an 188% increase since 1995. Human capital makes up over half of the region's wealth, however, only about one third of human capital was attributed to women. Natural capital comes in at 4% of regional wealth, with renewable natural capital declining, led by the drop in marine fisheries. Cropland wealth is projected to be especially hard hit by climate change in East Asia and Pacific countries.
In South Asia,total wealth has grown since 1995, but due to population growth in the same time period, per capita wealth remains among the lowest in the world. Human capital makes up over half of the region's wealth, but is extremely unbalanced, with over 80% attributed to men, with little change in the past two decades. If gender parity was achieved in South Asia, this could increase human capital nationally by roughly 42 percentage points. As a region, South Asia is also most severely affected by the estimated loss of human capital due to air pollution. Renewable natural capital, particularly cropland, is vital for South Asia, and the value of its blue natural capital also grew over the past two decades.
Wealth in Europe and Central Asia, which includes Western Europe for the purpose of this report, has increased 45% since 1995. Wealth per capita has grown slowly compared with many other regions. Human capital accounts for over half of the region's wealth, with consistent growth compared to other assets. Non-timber forest resources are becoming the main renewable natural capital asset in Europe and Central Asia, due to the value of ecosystem services they provide, while the value of marine fisheries assets has significantly dropped.
Although total wealth has nearly doubled in Latin America and the Caribbean over the past two decades, there are significant contrasts in the trends of wealth per capita. Some countries have more than doubled their wealth since 1995, while in several Caribbean countries, total wealth per capita has declined. Over time, wealth in nonrenewable natural capital has begun to decline, due to price volatility, but renewable wealth is increasing. Wealth in protected areas has more than doubled, despite the fact that land area of forests has declined. Female labor force participation is higher than in any other region, but Latin America and the Caribbean has still not reached gender parity in its human capital.
Wealth has increased in the Middle East and North Africa in the past two decades, but to a lesser extent than the regional GDP over the same period. Human capital makes up the lowest share of total wealth in this region, compared to other regions, with a significant gender imbalance. Nonrenewable natural capital makes up a large portion of the region's wealth and has generated issues for countries facing resources dependence and price volatility. The countries in the region reliant on fossil fuel revenues face unique development challenges in the face of global efforts to shift to low-carbon development. Although cropland remains the main renewable natural asset in the region, per capita cropland wealth has declined over the past two decades. The region will need to preserve and restore its renewable
Philippines: Reducing Inequality Key to Becoming a Middle-Class Society Free of Poverty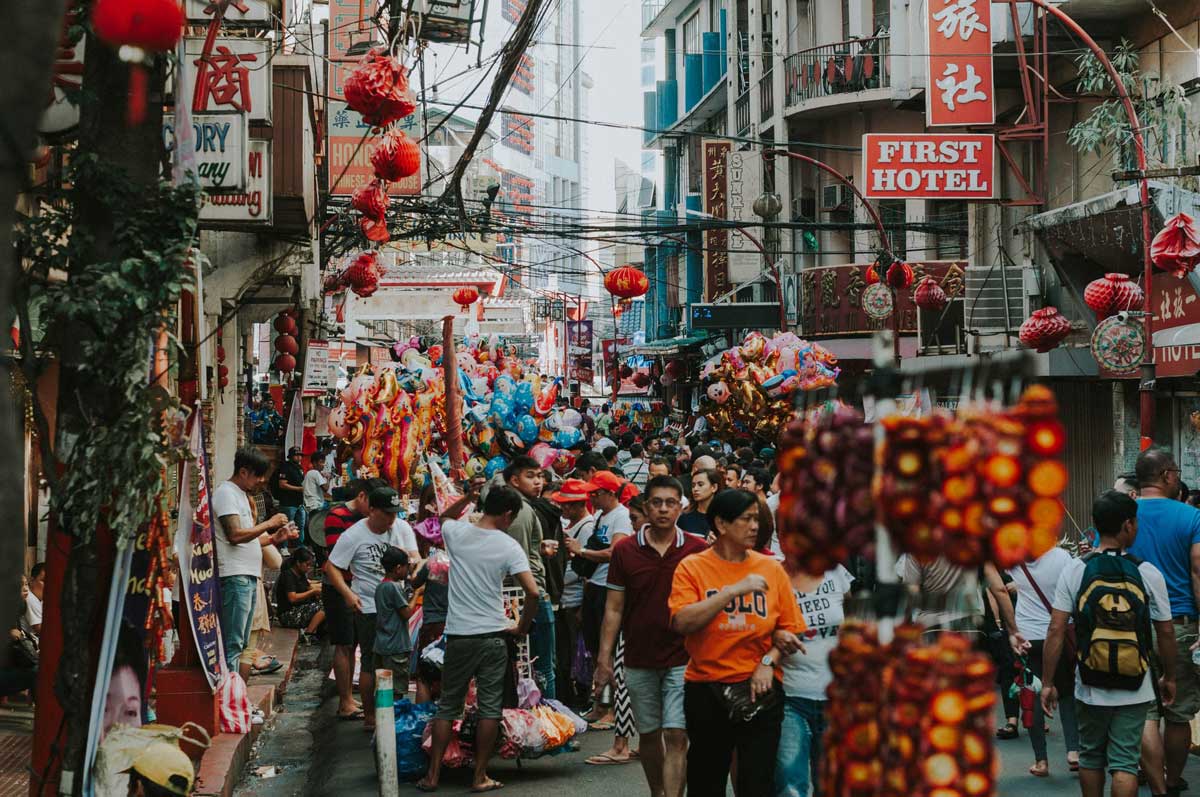 Policies that support employment and workers, raise education quality and improve access, boost rural development, and strengthen social protection can reduce inequality, thus enhancing Filipino peoples' chances for improving their well-being.
In a report titled "Overcoming Poverty and Inequality in the Philippines: Past, Present, and Prospects for the Future" released today, the World Bank said that the Philippines has made important gains in poverty reduction. Driven by high growth rates and the expansion of jobs outside agriculture, poverty fell by two-thirds—from 49.2 percent in 1985 to 16.7 percent in 2018. By 2018, the middle class had expanded to nearly 12 million people and the economically secure population had risen to 44 million.
Yet inequality remains high: the top 1 percent of earners together capture 17 percent of national income, with only 14 percent being shared by the bottom 50 percent. With an income Gini coefficient of 42.3 percent in 2018, the Philippines had one of the highest rates of income inequality in East Asia.
"The Philippines aims to become a middle-class society free of poverty by 2040, but we know from global experience that no country has managed to make this transition while maintaining high levels of inequality," said Ndiamé Diop, World Bank Country Director for Brunei, Malaysia, Philippines, and Thailand. "Inequality of opportunity and low mobility across generations wastes human potential and slowdown innovation, which is crucial for building a competitive and prosperous economy that will in turn improve the well-being and quality of life of all Filipinos."
The report highlights that the expansion of secondary education, mobility to better-paying jobs, access to basic services, and government social assistance have started to reduce inequality since the mid-2000s. However, unequal opportunities, slow access to tertiary education among low-income households, inequality in returns to college education, and social norms putting the heavier burden of childcare on women has slowed down the narrowing of inequality in the Philippines.
Despite the strong recovery of growth and the labor market, COVID-19 pandemic has partly reversed decades-long gains in reducing poverty and inequality in the Philippines. It halted economic growth momentum in 2020, and unemployment shot up in industries that require in-person work. In 2021, the national poverty rate rose to 18.1 percent despite government assistance.
Recovery in the Philippines is uneven across the income distribution and the poorest who suffered the most from COVID have yet to fully recover their incomes. With food prices going up, many families coped by reducing their consumption, including eating less. These coping strategies can have serious consequences on the health and nutrition of children in these vulnerable households.
The report says that inequality starts even before birth and is perpetuated over the life cycle. It starts with maternal nutrition and health during pregnancy. Differences continue into childhood, where disparities in access to health care, proper nutrition, safe drinking water, sanitation, and quality education determine the extent to which a child's human capital develops.
"Inequality shapes outcomes later in life, such as employment opportunities and income, which in turn influence how much support adult Filipinos are able to provide for their children to help maximize their potential," said Nadia Belhaj Hassine Belghith, Senior Economist with the East Asia Poverty Global Practice covering Thailand and the Philippines who led the study.
The report says that policy priorities to reduce inequality in the Philippines can be structured around three themes, including healing the pandemic's scars and building resilience, setting the stage for a vibrant and inclusive recovery, and promoting greater equality of opportunity.
Healing pandemic's scars will require promoting greater vaccine booster uptake, overcoming the learning loss due to COVID-19, strengthening social assistance, unemployment insurance programs for the informal sector, and taming inflation.
Setting the stage for vibrant recovery entails reskilling of workers, promoting entrepreneurship, increasing the participation of women in the labor force, and raising the productivity of agriculture.
Promoting greater equality of opportunity entails increasing access to quality health care, increasing equality of opportunity in education, and improving access to quality housing, among others. Equality of opportunity needs to target the lagging regions and other people disadvantaged in accessing these because of the circumstances of their birth.
Germany in secret talks to buy Iranian oil: report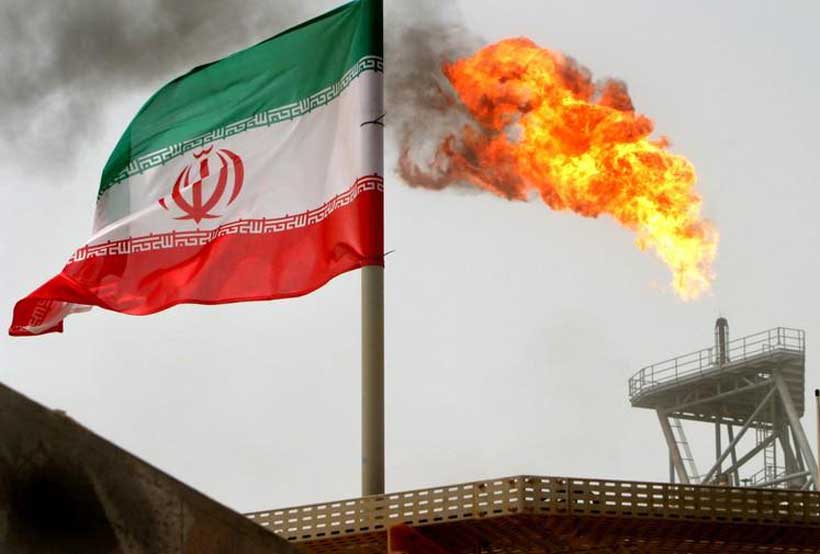 An Israeli paper has claimed that Germany is in "secret" talks with Tehran to buy Iranian oil as part of its efforts to wean itself off Russia's energy supplies.
The Jerusalem Post quoted the chief economist for the partially state-owned bank LBBW in the southwestern German state of Baden-Württemberg as saying that Germany is engaged in secret talks with the Islamic Republic to buy Iranian oil.
"Intensive talks are already being held behind the scenes with Venezuela, Iran or Algeria to cover Germany's oil and gasoline needs," said Moritz Kraemer, the chief economist of the Landesbank Baden-Württemberg (LBBW).
Bernd Wagner, a spokesman for LBBW, told the Jerusalem Post that "as a matter of principle, LBBW does not conduct any Iran-related business."
When asked about Kraemer's statement about secret talks with Iran, Wagner said, "There seems to be a misunderstanding. The chief economist is talking about the national economy, not about LBBW's business. We have a very clear distinction here."
No official announcements have so far been made about the alleged secret talks between Tehran and Berlin. But tensions have been on the rise between the two sides over German officials' statements regarding Iran's internal developments.
On Monday, the Iranian foreign ministry summoned the German ambassador to Tehran, Hans-Udo Muzel, over German Chancellor Olaf Scholz's "meddlesome" remarks about Iran.
"Following the meddlesome and irresponsible statements of the German chancellor towards the Islamic Republic, Hans-Udo Muzel the German ambassador to Tehran was summoned to the foreign ministry on Monday," the Iranian foreign ministry said in a statement.
The statement added, "During the session, the director general of the west European affairs of the foreign ministry condemned the irresponsible statement of the German official. He conveyed strong protest of the Islamic Republic of Iran about Germany's destructive approach towards the domestic developments of Iran to the German envoy."
It continued, "The foreign ministry official said the German side should bear the consequences of the continuation of such non-constructive statements and acts on the future of the mutual ties. He stressed that the Islamic Republic of Iran is monitoring the stances and actions of the other sides with dignity and grandeur, taking into account its national interests, and will give them proportionate responses."
The statement concluded, "The German ambassador, for his part, said he will convey the message of the Islamic Republic of Iran to his government at the earliest. During the meeting the formal notice of protest of the Islamic Republic was handed over to the German ambassador."
Tehran Times
India's Urban Infrastructure Needs to Cross $840 Billion Over Next 15 Years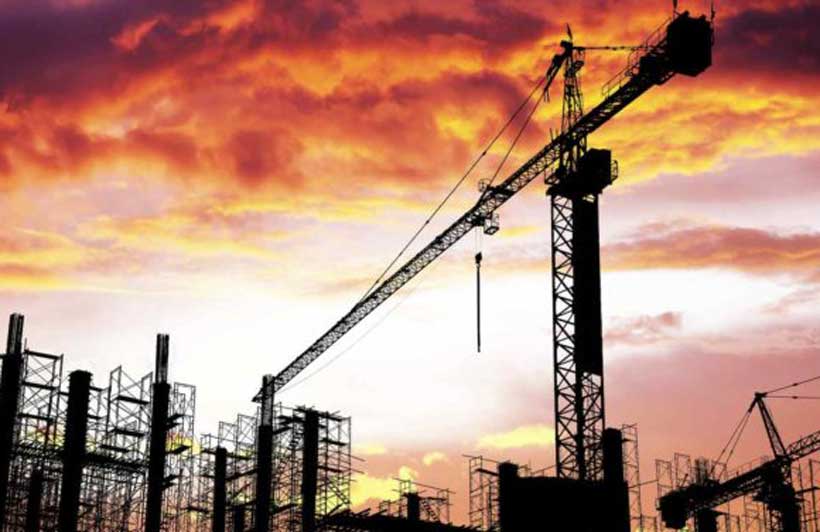 A new World Bank report estimates that India will need to invest $840 billion over the next 15 years—or an average of $55 billion per annum—into urban infrastructure if it is to effectively meet the needs of its fast-growing urban population. The report, titled "Financing India's Urban Infrastructure Needs: Constraints to Commercial Financing and Prospects for Policy Action" underlines the urgent need to leverage more private and commercial investments to meet emerging financial gaps.
By 2036, 600 million people will be living in urban cities in India, representing 40 percent of the population. This is likely to put additional pressure on the already stretched urban infrastructure and services of Indian cities – with more demand for clean drinking water, reliable power supply, efficient and safe road transport amongst others. Currently, the central and state governments finance over 75 percent of city infrastructure, while urban local bodies (ULB) finance 15 percent through their own surplus revenues.
Only 5 percent of the infrastructure needs of Indian cities are currently being financed through private sources. With government's current (2018) annual urban infrastructure investments topping at $16 billion, much of the gap will require private financing.
"Cities in India need large amounts of financing to promote green, smart, inclusive, and sustainable urbanization. Creating a conducive environment for ULBs, especially large and creditworthy ones, to borrow more from private sources will therefore be critical to ensuring that cities are able to improve living standards of their growing populations in a sustainable manner," said Auguste Tano Kouamé, Country Director, World Bank, India.
The new report recommends expanding the capacities of city agencies to deliver infrastructure projects at scale. Currently, the 10 largest ULBs were able to spend only two-thirds of their total capital budget over three recent fiscal years. A weak regulatory environment and weak revenue collection also adds to the challenge of cities accessing more private financing. Between 2011 and 2018, urban property tax stood at 0.15 percent of GDP compared to an average of 0.3-0.6 percent of GDP for low- and middle-income countries. Low service charges for municipal services also undermines their financial viability and attractiveness to private investment.
Over the medium term, the report suggests a series of structural reforms including those in the taxation policy and fiscal transfer system – which can allow cities to leverage more private financing. In the short term, it identifies a set of large high-potential cities that have the ability to raise higher volumes of private financing.
"The Government of Indiacan play an important role in removing market frictions that cities face in accessing private financing. The World Bank report proposes a range of measures that can be taken by city, state, and federal agencies to bend the arc towards a future in which private commercial finance becomes a much bigger part of the solution to India's urban investment challenge," said Roland White, Global Lead, City Management and Finance, World Bank, and co-author of the report.