Global wealth has grown overall—but at the expense of future prosperity and by exacerbating inequalities, according to the World Bank's new Changing Wealth of Nations report released today.
Countries that are depleting their resources in favor of short-term gains are putting their economies on an unsustainable development path. While indicators such as Gross Domestic Product (GDP) are traditionally used to measure economic growth, the report argues for the importance of considering natural, human, and produced capital to understand whether growth is sustainable.
The Changing Wealth of Nations 2021 tracks the wealth of 146 countries between 1995 and 2018, by measuring the economic value of renewable natural capital (such as forests, cropland, and ocean resources), nonrenewable natural capital (such as minerals and fossil fuels), human capital (earnings over a person's lifetime), produced capital (such as buildings and infrastructure), and net foreign assets. The report accounts for blue natural capital—in the form of mangroves and ocean fisheries—for the first time.
"A deeper and more nuanced understanding of the sustainability of wealth is crucial to a green, resilient, and inclusive future," said World Bank Managing Director for Development Policy and Partnerships, Mari Pangestu. "It is essential that renewable natural capital and human capital are given the same importance as more traditional sources of economic growth, so that policymakers take steps to enable long-term prosperity."
According to the report, global wealth grew significantly between 1995 and 2018, and middle-income countries are catching up to high-income countries. However, growing prosperity has been accompanied by unsustainable management of some natural assets. Low- and middle-income countries saw their forest wealth per capita decline 8% from 1995 to 2018, reflecting significant deforestation. Meanwhile, the value of global marine fish stocks collapsed by 83% due to poor management and overfishing over the same period. The projected impacts of climate change may exacerbate these trends.
In addition, mispricing of assets like carbon-emitting fossil fuels can lead to overvaluation and over-consumption. Development can be put on a more sustainable path by taking a comprehensive view of wealth and putting in place policy measures including carbon pricing to better value and nurture assets such as forests, mangroves, and human capital.
Global wealth inequality is growing, the report indicates. Low-income countries' share of global wealth has changed little from 1995 to 2018, remaining below 1% of the world's wealth, despite having around 8% of the world's population. Over one-third of low-income countries saw declining wealth per capita. Countries with declining wealth tend also to be degrading their base of renewable natural assets. For low-income countries, appropriately managing renewable natural capital, which accounts for 23% of their wealth, remains crucial.
Globally, the share of total wealth in renewable natural capital (forests, cropland, and ocean resources) is decreasing and being further threatened by climate change. At the same time, renewable natural capital is becoming more valuable as it provides crucial ecosystem services. For example, the value of mangroves for coastal flood protection has grown more than 2.5 times since 1995 to over $547 billion in 2018. The value of protected areas per square kilometer has also rapidly increased.
"The Changing Wealth of Nations provides the data and analysis to help governments get prices and policies right for sustainable development," said World Bank Global Director for Environment, Natural Resources, and the Blue Economy, Karin Kemper. "By ignoring polluting and climate warming impacts, fossil fuel assets have historically been overvalued, while assets that contribute to climate mitigation, like forests, are undervalued."
The report shows that human capital, measured as the population's expected lifetime earnings, is the largest source of worldwide wealth, comprising 64% of total global wealth in 2018. Middle-income countries increased their investment in human capital and in turn saw significant increases in their share of global human capital wealth.
Although the long-lasting effects of the COVID-19 pandemic are still unknown, low-income countries are likely to experience the most severe impacts, with a projected loss of 14% of total human capital. Human capital is additionally constrained by gender gaps across all regions and income groups, with little improvement since 1995. Air quality also has serious consequences for both human capital and climate change, and accounts for over 6 million premature deaths annually.
Nonrenewable natural capital wealth (minerals, fossil fuels) has declined since 2014, mainly due to falling commodity prices. The reportlooks at the projected impacts of a low-carbon transition and border carbon adjustment taxes on fossil fuel wealth and provides recommendations for managing the economic risks posed for resource-dependent countries. Countries that are heavily dependent on fossil fuel wealth were found to have lower shares of wealth from human capital, despite their high income levels, with human capital only comprising 34% of their wealth.
The report outlines several priorities for policymakers to diversify and rebalance their national portfolios to be more resilient and sustainable. It recommends actively investing in public goods like education, health, and nature, to prevent unsustainable depletion, and manage future risks. Recommendations also include policy and pricing measures that help reflect the social value of assets and to steer private investment toward better outcomes for all. This may include, for example, actions like repurposing fisheries subsidies, and taking action to price carbon and promote renewable energy assets.
Regional trends
In Sub-Saharan Africa, wealth per capita has increased over the past two decades, but at a lower rate than other regions. 11 countries in Sub-Saharan Africa saw stagnating or even declining wealth per capita between 1995 and 2018 as population growth outpaced net growth in asset values. Human capital in Sub-Saharan Africa has increased more rapidly than any other asset. However, this growth has been unequal, and the female share of human capital is only about one third of the total. Wealth in natural capital has been declining, and many countries in the region have a high dependence on nonrenewable natural resource revenues, especially from fossil fuels.
As of 2018, the East Asia and the Pacific region has the largest share of wealth in the world, with an 188% increase since 1995. Human capital makes up over half of the region's wealth, however, only about one third of human capital was attributed to women. Natural capital comes in at 4% of regional wealth, with renewable natural capital declining, led by the drop in marine fisheries. Cropland wealth is projected to be especially hard hit by climate change in East Asia and Pacific countries.
In South Asia,total wealth has grown since 1995, but due to population growth in the same time period, per capita wealth remains among the lowest in the world. Human capital makes up over half of the region's wealth, but is extremely unbalanced, with over 80% attributed to men, with little change in the past two decades. If gender parity was achieved in South Asia, this could increase human capital nationally by roughly 42 percentage points. As a region, South Asia is also most severely affected by the estimated loss of human capital due to air pollution. Renewable natural capital, particularly cropland, is vital for South Asia, and the value of its blue natural capital also grew over the past two decades.
Wealth in Europe and Central Asia, which includes Western Europe for the purpose of this report, has increased 45% since 1995. Wealth per capita has grown slowly compared with many other regions. Human capital accounts for over half of the region's wealth, with consistent growth compared to other assets. Non-timber forest resources are becoming the main renewable natural capital asset in Europe and Central Asia, due to the value of ecosystem services they provide, while the value of marine fisheries assets has significantly dropped.
Although total wealth has nearly doubled in Latin America and the Caribbean over the past two decades, there are significant contrasts in the trends of wealth per capita. Some countries have more than doubled their wealth since 1995, while in several Caribbean countries, total wealth per capita has declined. Over time, wealth in nonrenewable natural capital has begun to decline, due to price volatility, but renewable wealth is increasing. Wealth in protected areas has more than doubled, despite the fact that land area of forests has declined. Female labor force participation is higher than in any other region, but Latin America and the Caribbean has still not reached gender parity in its human capital.
Wealth has increased in the Middle East and North Africa in the past two decades, but to a lesser extent than the regional GDP over the same period. Human capital makes up the lowest share of total wealth in this region, compared to other regions, with a significant gender imbalance. Nonrenewable natural capital makes up a large portion of the region's wealth and has generated issues for countries facing resources dependence and price volatility. The countries in the region reliant on fossil fuel revenues face unique development challenges in the face of global efforts to shift to low-carbon development. Although cropland remains the main renewable natural asset in the region, per capita cropland wealth has declined over the past two decades. The region will need to preserve and restore its renewable
Amidst Strong Economic Rebound in Russia, Risks Stemming from COVID-19 and Inflation
Following a strong economic rebound in 2021, with 4.3 percent growth, Russia's growth is expected to slow in 2022 and 2023, with a forecast of 2.4 percent and 1.8 percent growth, respectively, according to the World Bank's latest Regular Economic Report for Russia (#46 in the series).
The Russian economy has now recovered to above its pre-pandemic peak, with growth driven by a strong rebound in consumer demand. In 2022, growth will be supported by continued strength in commodity markets, but will likely also be hampered by COVID-19 control measures and tighter interest rates.
Household consumption in the second quarter increased to more than 9 percent on the previous quarter (seasonally adjusted), showing the fastest rate of growth in a decade. Labor markets also saw a substantial upswing, with unemployment falling to a four-year low and real wages growing.
Russia's current account surplus has also been exceptionally strong, on the back of high commodity prices and low levels of outbound tourism. The federal budget has been consolidated, led by a strong growth in revenue, and is on track to meet the authorities' target of meeting the fiscal rule next year.
"This surge in spending resulted from the release of pent-up demand created by pandemic restrictions," said David Knight, Lead Economist and Program Leader, World Bank. "It was aided by increased credit, Russian tourists staying at home for the holidays this year, and resource inflows via the energy sector."
The report assesses the short-term risks weighing on Russia's growth and finds that low vaccination rates are necessitating stricter COVID-19 control measures that may reduce economic activity, while more persistent inflation will likely call for tighter interest rates for a longer period, limiting the growth outlook.
The report also analyzes how Russia could be impacted by global economic growth under three different green transition scenarios, and suggests that domestic climate action can help mitigate some of the possible impacts of a global green transition and create new opportunities for Russia.
The country's new low-carbon development strategy, which aims for a 70 percent reduction in net emissions by 2050 and net carbon neutrality by 2060, will become an important first step for Russia. A focus on enabling the transition to a more diversified and faster growing economy will call for strengthening of a broad range of assets including human capital, knowledge, and world-class market institutions.
"Environmental sustainability is becoming central to the global economic agenda. Increased commitments by countries and firms to carbon neutrality signal that wholesale changes to policy frameworks will be needed in the coming years," said Renaud Seligmann, World Bank Country Director for Russia. "With Russia's pledge to become carbon neutral by 2060, the country now needs to take concrete actions of moving towards decarbonization."
To accomplish these goals, the report recommends the implementation of carbon pricing and the consolidation of energy subsidies for consumers in Russia. At the same time, measures should be taken to ensure people are protected from the costs and any adverse impacts of the transition.
The report estimates that consumer energy subsidies on electricity, gas and petroleum in Russia amounted to 1.4 percent of the country's GDP in 2019. By redeploying these resources, the authorities could increase GDP and ensure that no consumers are left worse off. At the same time, this would help reduce greenhouse gas emissions and move Russia closer to its goal of a green and sustainable economy.
World trade reaches all-time high, but 2022 outlook 'uncertain'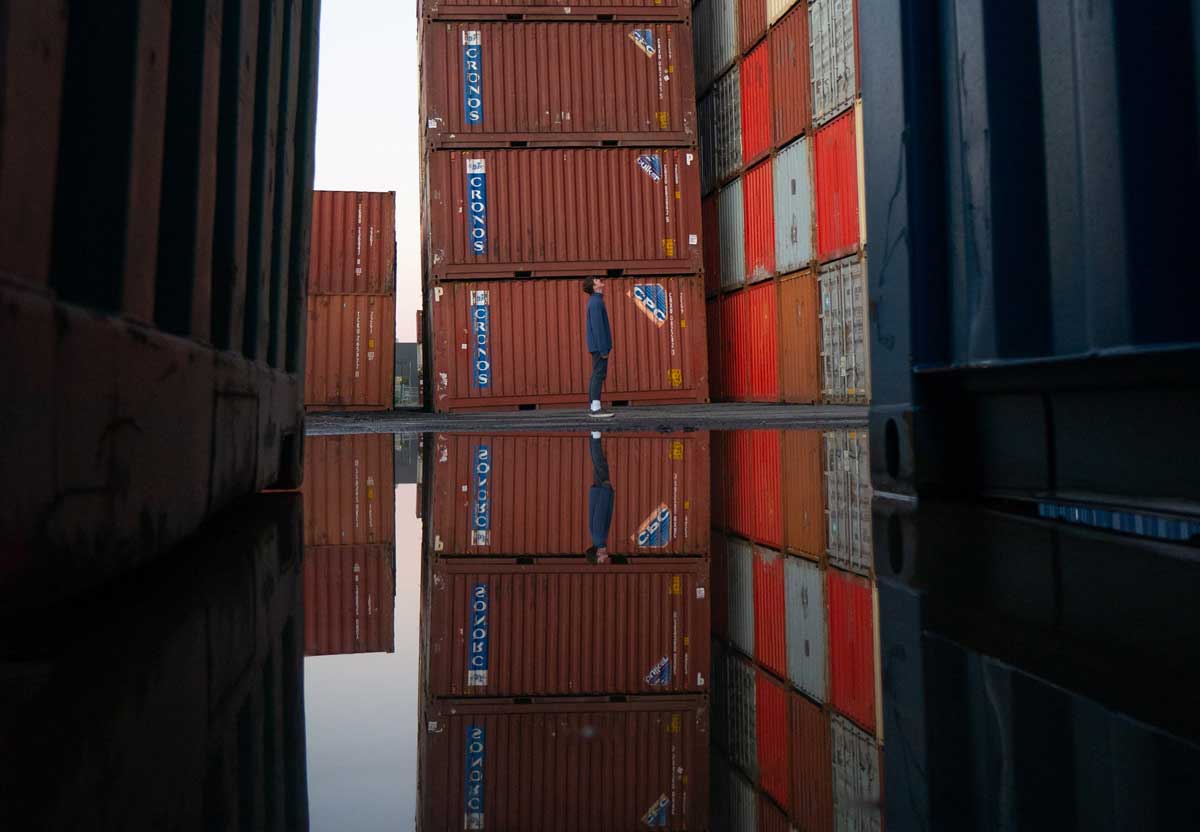 Global trade is expected to be worth about $28 trillion this year – an increase of 23 per cent compared with 2020 – but the outlook for 2022 remains very uncertain, UN economists said on Tuesday.
This strong growth in demand – for goods, as opposed to services – is largely the result of pandemic restrictions easing, but also from economic stimulus packages and sharp increases in the price of raw materials.
According to UN trade and development body UNCTAD, although worldwide commerce stabilized during the second half of 2021, trade in goods went on to reach record levels between July and September.
Services still sluggish
In line with this overall increase, the services sector picked up too, but it has remained below 2019 levels.
From a regional perspective, trade growth remained uneven for the first half of the year, but it had a "broader" reach in the three months that followed, UNCTAD's Global Trade update said.
Trade flows continued to increase more strongly for developing countries in comparison to developed economies overall in the third quarter of the year, moreover.
The report valued the global goods trade at $5.6 trillion in the third quarter of this year, which is a new all-time record, while services stood at about $1.5 trillion.
For the remainder of this year, UNCTAD has forecast slower growth for the trade in goods but "a more positive trend for services", albeit from a lower starting point.
Among the factors contributing to uncertainty about next year, UNCTAD cited China's "below expectations" growth in the third quarter of 2021.
"Lower-than-expected economic growth rates are generally reflected in more downcast global trade trends," UNCTAD noted, while also pointing to inflationary pressures" that may also negatively impact national economies and international trade flows.
The UN body's global trade outlook also noted that "many economies, including those in the European Union", continue to face COVID-19-related disruption which may affect consumer demand in 2022.
Semiconductor stress test
In addition to the "large and unpredictable swings in demand" that have characterized 2021, high fuel prices have also caused shipping costs to spiral and contributed to supply shortages.
This has contributed to backlogs across major supply chains that could continue into next year and could even "reshape trade flows across the world", UNCTAD cautioned.
Geopolitical factors may also play a role in this change, as regional trade within Africa and within the Asia-Pacific area increases on the one hand, "diverting trade away from other routes".
Similarly, efforts towards a more socially and environmentally sustainable economy may also affect international trade, by disincentivizing high carbon products.
The need to protect countries' own strategic interests and weaknesses in specific sectors could also influence trade in 2022, UNCTAD noted, amid a shortage of microprocessors called semiconductors that "has already disrupted many industries, notably the automotive sector".
"Since the onset of the COVID-19 pandemic, the semiconductor industry has been facing headwind due to unanticipated surges in demand and persisting supply constraints…If persistent, this shortage could continue to negatively affect production and trade in many manufacturing sectors."
Small Businesses Adapting to Rapidly Changing Economic Landscape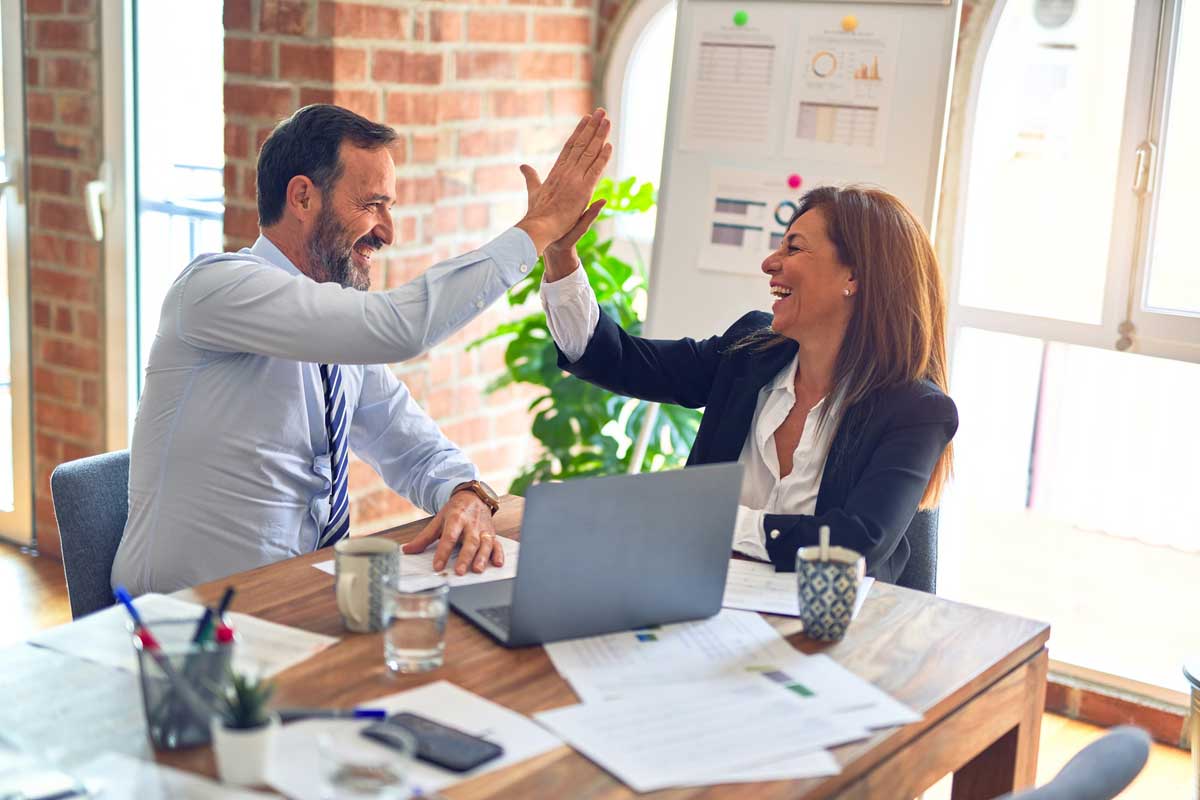 The World Economic Forum has long been at the forefront of recognizing the strategic importance of sustainable value creation objectives for business. While interest has mostly focused on how large corporations contribute to the global economy and sustainable development objectives, small and mid-sized enterprises (SMEs) are often overlooked as major drivers of economic activity, as well as social and environmental progress around the world.
A new report released today finds factors that previously disadvantaged SMEs can lead them to new opportunities. Nine case studies from multiple industries and regions highlight what SMEs can do to increase their future readiness.
Developed in collaboration with the National University of Singapore Business School, the University of Cambridge Judge Business School and Entrepreneurs' Organization, the report also finds that SMEs are lagging behind in terms of societal impact. Although there is a clear need to operate in line with sustainability goals, many SMEs have yet to include explicit strategies and performance measurement centred on societal impact.
The top challenges cited by SME executives include talent acquisition and retention (for 52.5% respondents), survival and expansion (43.8%), funding and access to capital (35.7%), non-supportive policy environment (21%), the difficulty of maintaining a strong culture and clear company purpose and value (20%).
SMEs can leverage their size, networks, people and the strengths of technology to support their goals of sustainable growth, positive societal impact and robust adaptive capacity. While it is essential for SMEs and the wider economy to increase their future readiness, they can thrive only insofar as the necessary supporting infrastructure and regulatory frameworks exist.
"We hope this will inspire and encourage SMEs and mid-sized companies to harness their potential in becoming a major driver of sustainable and inclusive economic growth and innovation by focusing on several core dimensions of future readiness," said Børge Brende, President, World Economic Forum.
"Through this report, the Forum aims to highlight the significant role SMEs can play not just locally but also globally. The New Champions Community is a step towards bringing these smaller companies into the forefront of global discourse around socioeconomic development and engaging them in a community of forward-thinking companies from across the world," said Stephan Mergenthaler, Head of Strategic Intelligence and Member of the Executive Committee, World Economic Forum.
The report aims to develop a deeper understanding of organizational capabilities and orientations needed for SMEs to successfully generate lasting financial growth, affect society and the environment positively, and develop high levels of resilience and agility.
It relies on robust research methods and combines rigorous primary and secondary research. The takeaways and conclusions presented in the research have been derived from an analysis of over 200 peer-reviewed articles and engagement of more than 300 CEOs and founders of SMEs through surveys and in-depth interviews.