In around eighteen countries of the world, for e.g. Bolivia, Iran, Qatar, Sudan and Syria, men can legally stop women from working. Women still need to take permission from their husbands to participate in the labour force of the country. There are around 59 countries yet to regulate laws concerning sexual harassment at workplace and around 45 nations with no laws protecting women from domestic violence. Women, even in the 21st century, are not independent in the true sense. Alone in South Africa, according to a survey conducted by the South African Medical Research Council, approximately one in four men surveyed admitted to committing rape. This alarming oppressive status of women even in the contemporary times leads us to the question, where did this male dominance come from?
It is the colonialism, war and power struggle between the states which resulted into oppression of women even in the regions where women were particularly considered of high status. John Hoffman argues "states themselves are an expression of patriarchal power; leadership itself is monolithic, hierarchical and violent" (Hoffman, 2001) Historically, women had less rights and they were viewed as subordinate. Their role was limited to the household chores. During this time, only men had opportunities by which they participated in economic, social and political activities. Women lacked education and had fewer opportunities. In fact, for several years, women were not allowed to study 'manly subjects' such as science and law.Thus, leading towards a world of man forming a state and representing the interest of men. These manly states, being formed at the time when women had limited or in some places, no civil rights were led by a hegemon. This is also known as masculine hegemony.
Through the lenses of realist theories such as Hans Morgenthau, international society is anarchic in nature and all states function to maximize their state's interest. These state's interest is essentially achieved by power. Power, according to realism, equates military force and war. It revolves around the issues of war and security. It focuses on the role of nation-state and makes a bold assumption that all the states act in accordance to their national interest. It believes that states cooperate with each other solely for selfish national interest. Realist also don't believe that the international organizations can establish peace where state cooperate without selfish interest. Plus, they believed that all the conflicts can be resolved only by coercion. (Morganthau, 1948) However, the emergence of economic interdependence due to globalization has increased cooperation from economic relations based on trade and investment. Furthermore, after the world war two, rise of multilateral institutions such as United Nations, led the world to more cooperative relations amongst states. For instance, realist failed to predict the fall of Soviet Union and peace post-cold war. Hence, due to structural challenges and changes in the international relations, the relations amongst states does not revolve only around the realist issues of war and security.
In the late 1980s, theorist started to examine the role of gender in international relations. According to feminist, the conventional IR theories, realism and liberalism, present a partial view. The feminist theory has evolved through the three major movements, popularly known as waves of feminism. The first aimed to achieve recognition of equal rights, with a focus on suffrage. The second wave further demanded equal rights and treatment, and was marked by the emergence of the study of gender as a social construct. This feminist theory of IR is a critic of realism which focuses on power and considers patriarchy. Realism's pessimistic approach to the international relations ignores the role of individuals. In contemporary times, the feminist theory brings new prospective to the international relations. J. Ann Tickner, a standpoint feminist argues that IR is gendered to "marginalize women's voices". She emphasizes that women have knowledge, perspectives and experiences that should be brought to bear on the study of international relations." (Ruiz). Despite all the gender equality movements, we are still far from achieving the equality in society. Today, Women represent around 50% of the total population of world and only 39% of women globally participate in the labour force. As Emma Watson rightly points out, "How can we effect change in the world when only half of it is invited or feel welcomed to participate in it?" Out of around 193 countries, only 22 countries have female head of the states. According to the feminist, the key roles in international relations of diplomats, policy makers are played by men who come from patriarchal backgrounds. Thus, feminist challenge the Eurocentric and masculine theories of IR who fail to accommodate gender, race, class and ethnicity. Hence, on the contrary, feminism prioritizes development, peace and human security.
In the year 2014, Sweden, for the first time in the world, announced a feminist foreign policy and became the first country in the world to have a 'feminist government'. Six years later, September 2019, Mexico pledged to adopt a feminist foreign policy during the 74th session of the United Nations General Assembly. Earlier this year in January 2020, it became first Latin American country to launch a feminist foreign policy. France, Canada and Norway also expressed interest to set out feminist guidelines of their foreign policies. This indicates a beginning of new approach to the international relations. Feminist foreign policy broadly refers to a state's commitment to adopt policies wherein citizens, irrespective to their gender, live to their full potential. In case of Sweden, the country has recognized a separate gender equality policy since the early 70s. Hence, it was not as shocking for the citizen's as it was for the world. The feminist foreign policy of Sweden emphasizes on three Rs: Rights, representation and resources. Rights refers to combating discrimination and full enjoyment of human rights, representation emphasizes on participation of women in decision making at all levels of the civil society, and resources seek to ensure that the resources are allocated to promote equality and equal opportunities. (Handbook Sweden's Feminist Foreign Policy, 2018)
Feminist foreign policy broadly means the acknowledgment of injustice that exist globally. It emphasizes on building peace promoting organizations and criticizes military alliances such as NATO. The feminist foreign policy also criticizes the five permanent members of the UN security council who are the world's biggest arms exporters. Sweden not only become the "strongest voice for gender equality and full employment of human rights for all women and girls" but also inspired many countries. For instance, global south's first country to have a FFP, Mexico, not only aims to include women's rights but also LGBTQ+ rights, climate change, immigration and trade. (Delgado, 2020)
The FFP of Sweden has made a significant impact. In 2017, Sweden during its presidency at the united nations security council elaborated and emphasized on gender equality. It also played a crucial role in peace talks with respect to Yemen crisis. Yemen crisis is influenced by the Arab spring, an anti-governmental protest, against the president Ali Abdullah Saleh, who is in power since last thirty years. This uprising ended with a political deal, mediated by the United Nations and the Gulf cooperation Council. Thus, president Saleh stepped down and gave power to the vice president, Abd Rabbo Mansour Hadi. Followed by a national dialogue conference, a constitution was agreed to be drafted. This process led to tensions between the parties and the negotiations resulted into escalation in conflict and formation of Saudi led coalition in March 2015 with support of Bahrain, Egypt, Jordan, Kuwait, Morocco, Senegal, Sudan, UAE and Qatar. (they further left the coalition in 2017). The coalition had received arms and intelligence from powerful countries such as USA, UK and France. This has created more conflict since they conducted several air campaigns causing death of civilians and a major humanitarian crisis. As the tensions grew, not only women and children but civilian's vulnerability grew. The UN officials have called this a 'man-made crisis.' Sweden's Foreign Minister as well as one of the architects of feminist foreign policy of Sweden, Margot Wallström, played a key role. She had personally visited Yemen after catastrophic bomb blasts in the country. Khaled Al- Yamini, the foreign minister of Hadi government and Houthi's representative, Mohmad Abdelsalam signed the 'Stockholm agreement.' The Stockholm agreement came in three parts, the first part dealt with ceasefire and redeployment of forces, then the second term of agreement was facilitating the movement of humanitarian aid and lastly, Prisoner swap (reuniting POW with their families). This was a breakthrough agreement as it brought an end to a long pending peace talk. The usage of diplomatic technique of negotiation to resolve a conflict is the practice of feminist approach to the study of IR.
The theory of ecofeminism is a branch of feminism which examines relation between women and nature. Ecofeminist draw parallels between oppression of nature and oppression of women. French feminist Francoise d'Eaubonne coined the name in her 1974 book le feminisme ou la mort (Feminism or Death). She argued that everything is related to everything else. Man dominates the nature for selfish interests and in similar ways women are oppressed and objectified. Thus, liberation of women is essential to bring about the environmental change. Connecting the feminist foreign policy of Sweden and ecofeminism, we can see a positive impact with respect to action towards climate change. Sweden worked to mainstream gender equality in the new Paris climate agreement (COP21). Sweden gained regional support to put women forward and in focus for climate change and climate justice. This led to the establishment of Women's Global Call for Climate Justice. This campaign was supported by over 7700 organizations. Along with this, Sweden has adopted a climate policy, aiming for zero net greenhouse gas emission by 2045. The Swedish government has a specific fund for bilateral cooperation with strategic countries in the field of environment and climate. Currently, cooperation with around ten countries, among others Brazil, Colombia, India, Indonesia, China, Russia, South Africa, South Korea, USA, and Vietnam are financed by the fund. For e.g. The Swedish Environmental Protection Agency has been cooperating regarding India's ambitions to phase down the use of the powerful greenhouse gases hydrofluorocarbons. In addition to peace talks and climate change action, Sweden has taken action to strengthen the human rights of refugee women and girls. According to Linklater, critical theory can be seen as the instrument of powerless to advance more equitable global relations. Sweden has initiated multiple bilateral-multilateral meetings to address the link of migration and human trafficking, prostitution. Sweden has successfully ensured that these issues are included in the UN resolutions and in the declaration of UN summit for Refugees and Migration, 2016. Hence, looking at the feminist foreign policy of Sweden through the lenses of ecofeminism, critical theory and feminist theory, it appears to be the new way forward in IR. (Sweden, 2017)
Besides Sweden, India's declaration of Triple Talaq as unconstitutional, Argentina's vow to legalise abortion and emergence of female state leaders such as Angela Merkel, Jacinda Ardern, Dilma Rousseff and Tsai Ing-wen has introduced world a new feminist leadership. Furthermore, during the extraordinary crisis situation- covid19 outbreak, under the leadership of Tsai Ing-wen, Taiwan recovered exceptionally well. Jacinda Ardern's emotional response to terrorist attack and Angela Merkel's strategic Ukraine crisis' negations with Russia indicates as rightly said by Barack Obama, "If women ran every country in the world, there would be improvement in living standards and outcomes"
Netflix biodrama draws attention to real-life refugee-turned-Olympian
When the UN refugee agency, UNHCR, screened a film about the inspiring true story of two sisters who swam for their lives to escape war-torn Syria, one UN official hailed it as "a testament to the strength, courage, and perseverance" of the more than one hundred million people forcibly displaced s around the world. Communications chief Melissa Fleming also called the Netflix film The Swimmers, "a wakeup call" and a "hugely welcome step" for everyone to stand in solidarity with refugees.
Although Yusra and Sara Mardini were forced to flee Syria's civil war in 2015, the biographical drama, which Netflix dropped on Wednesday, makes clear that they took their bravery and humanitarian spirit with them as Yusra went on to compete in two Olympic games.
"At a very young age, they become heroes for millions, saving people who were in peril at sea," explained Ms. Fleming at the screening, held at UN Headquarters in New York. "And while they had to re-start from scratch, they managed to achieve their dreams through persistence and hard work".
Shared humanity
In illustrating the dignity, resilience, and enormous potential of these two young women, The Swimmers gives voice to all refugees.
"It allows the audience not only to feel compassion for those forcibly displaced but identify with them – imagine they're in their shoes," the UN official said at a preview screening earlier this month.
While the UN refugee agency, UNHCR, and other parts of the Organization have for worked for decades to protect the lives and livelihoods of those forced to flee war, violence and persecution, Ms. Fleming acknowledged that the task is becoming "increasingly challenging as displacement is getting more and more complex".
A human lens
The true story begins with the teenage sisters, who were competitive swimmers, escaping the Syrian conflict.
It shows their treacherous sea journey to Europe, when the engine on their boat cuts out mid-crossing and the sisters jumped into the water with two others and, swimming for several hours, guided the sinking dingy to safety, saving the lives of some 18 people onboard.
It continues to follow Yusra as she competes in  the Rio 2016 Olympics. She would go on to compete in the Tokyo 2020 Olympics, and in 2017, at age 19, became the youngest ever UNHCR Goodwill Ambassador.
Who is a refugee
Like many around the world, the word 'refugee' meant little to Yusra – until she was forced to flee her home.
"When I was living in Syria…no one educated me about it," she said
"This movie is going to put the conversation on the table of what a refugee is, of what we want to change".
UNHCR NY Director Ruven Menikdiwela said, the film stands as "a powerful reminder that while refugees are individuals who have fled from conflict, war or persecution and need support, they also bring with them their incredible talents and diverse skills to the communities that welcome them".
Shifting perceptions
Before altering the way people view refugees, she emphasized that they must first understand them.
"Education systems have to change…be more open, they have to teach the stories of migrants and refugees," the UNHCR Goodwill Ambassador explained.
Yusra was confident that The Swimmers would help educate people on the potential and value of all refugees, reminding that "we have to treat everyone the same".
Meanwhile, acclaimed Egyptian-Welsh director Sally El Hosaini hoped that the film alters "tired stereotypes of both refugees and young Arab women," asserting that they are just regular people "who've had to make unimaginable choices…in search of a safer, better life".
Advocating for refugees
Yusra's astonishing story is not just one in a million, but one in 103 million – the current number of forcibly displaced people globally.
While not everyone can swim the 100-metre butterfly at the Olympics, Yusra continues to use her talent and success in speaking for refugees and influencing attitudes.
"The Olympic Games changed the way I think about being a refugee," she said.
"I walked into the stadium in Rio, and I realized that I can inspire so many people. I realized that 'refugee' is just a word, and what you do with it is the most important thing."
'This is only the beginning'
Beyond swimming, Yusra's plans to continue as a UNHCR Goodwill Ambassador; establish a charitable foundation on sports and education; further her studies; and perhaps, take up acting.
Despite being in the Hollywood spotlight, the young advocate has not lost sight of her calling.
"A lot still has to change for refugees," she says. "This is not the end. This is just the beginning."
The Art of Military Leadership: Growing from a student to a leader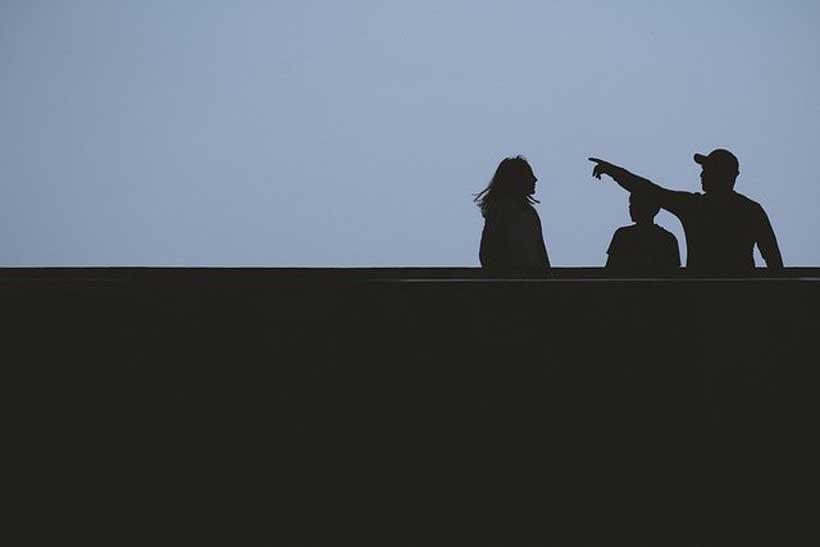 How does military leadership differ between students and leaders? What are some common traits found in successful officers?
Leadership has become essential in today's workforce. Everyone needs someone who knows how to motivate and direct teams, from sales managers to executives. How those at the top of organizations lead their subordinates also affects morale levels within the company.
Leadership is defined as the ability to influence or direct the actions of another person or group. This definition encompasses all areas of life and is essential to succeed at anything in life. Good leaders can motivate followers, inspire them, and guide them toward success.
They can build strong teams and develop relationships with diverse groups of people. Influential leaders can identify problems and opportunities. They can anticipate future events, and make sound decisions. Here is how military leadership can help students grow.
Leadership Development
Military education places a premium on nurturing future leaders. With military education for college students, they can better learn the proven path to becoming strong leaders. Military education courses aim to foster this quality by strengthening participants' leadership abilities in decisiveness, communication, and resilience. Many high schools and colleges offer JROTC programs that offer military education.
The Junior Reserve Officers' Training is a great opportunity for future leaders to grow and develop skills that they can use in any career or job. This program prepares students for lifelong success by teaching them military history, protocol, and leadership skills. Students have the opportunity to explain their interest in military education when writing the JROTC essay, in addition to describing how their background has prepared them for this course of study. Regardless of students' plans for the future, military education courses provide valuable training that will help them become better leaders in all aspects of life.
Teamwork & Collaboration
Military education encourages people to work together. Teamwork and the ability to collaborate on tasks benefit from exposure to a wide range of people. These courses teach students and military officers from all branches how to work together to solve issues. Whether they hail from the Army, the Navy, the Air Force, or the Marines.
This allows leaders from diverse branches of the military to learn from one another. This is done by complementing their unique skills and experiences. The military's top brass can learn valuable techniques for fostering cohesion.
Expanding Views
Working and studying with a wide range of people and various teachers also helps broaden one's view. Students benefit from military education programs because they can learn from their colleagues' experiences and perspectives.
Officers' adaptability to different situations and their ability to forecast their own strategies' outcomes are bolstered by this. Military education students benefit from working with military commanders from other branches. This is because they are exposed to new perspectives and problem-solving methods.
Analytical Reasoning
Military education provides military leaders with supplementary critical thinking training and writing skills. This is done through its emphasis on situational analysis and problem resolution. Due to the importance of this skill in the Department of Defense and the armed forces (Army, Navy, Air Force, Marines). It must be practiced frequently to maintain mental acuity and readiness.
Leaders in the armed forces can benefit from military education. This is because it instructs them in the methods of strategic thinking that will help them solve the complex problems they face and make sound decisions. Many facets of their critical thinking will benefit from this.
How To Become A Better Military Leader
Put Your Followers First
Demonstrate leadership by serving those under you. Respect your devotees and look out for them. Keep them safe. Your wants will be considered secondary. Of course, you should prioritize your safety and well-being alongside that of your unit, its objective, and its followers.
Appreciate and Reward Your Team
One of the most fundamental human wants is the yearning to be recognized.
Neither at work nor home do most people feel they are valued, acknowledged, or recognized. The silent misery of their existence is palpable.
Recognizing and rewarding your team is a great way to boost morale and motivation.
Share Your Vision
If you want to be a good leader, whether, in charge of a small group or an entire army, you need a plan.
You don't have to be an Apple-level visionary to have some plan for your team or division. Have a mental picture of how you'd like your unit or subsection to develop over the next few years.
It would help if you communicated that goal to your followers and, more crucially, demonstrated how they contribute to that vision. Demonstrate the impact that their work and contributions are having on your goals.
Conclusion
The art of military leadership has been practiced since ancient times. While some aspects of military leadership have remained unchanged. Other leadership attributes have changed significantly throughout history. As societies have evolved, so too have the expectations placed upon their leaders. Consequently, the role of military leaders has expanded beyond its original purpose. It now includes political, economic, diplomatic, technological, social, cultural, and psychological domains.
International Relations Degree: Jobs You Can Pursue with It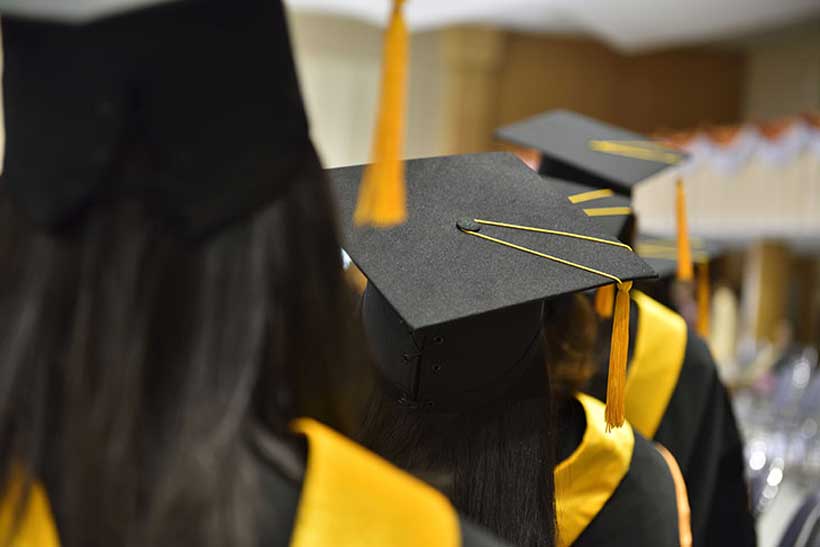 If you are interested in working in an international environment or company, you have probably thought about pursuing an international relations degree. Doing this opens many career doors, not only in world affairs or government. There are many rewarding careers you can pursue with an international relations degree, as you study a lot of distinct fields.
As a student, you are probably already looking for career opportunities, as you want to know what jobs you can apply to with this degree. Well, you should know that there are many and you have plenty of opportunities to choose from, depending on your goals, values, and what you like. So, what are the jobs you can pursue with an international relations degree? Find out below.
Political Consultant
If you love politics and want to be active in this field, then maybe you could consider a job as a political consultant. What would be your responsibilities and tasks? Well, you are responsible for the image of a politician. This means you run campaigns to promote them and do press releases that endorse the image of the candidate. You have a lot of work, especially during campaign time that precedes the voting. You are kind of a PR, but for a politician. And this means you will interact with a lot of people and organizations, but companies too that can support your campaign and legislative changes.
If you decide to get an international relations degree, you will get the education you need to be an excellent political consultant. You will be introduced to a wide diversity of fields that prepare you for this, such as business, sales, public relations, and of course, politics. As a college student, you will learn about foreign policy, human rights, international finance, global democratization, and many more. And, of course, you will have to complete many assignments and write essays on these topics too. Studying international relations might feel challenging at times so you can use an essay maker to polish your writing skills and expand your knowledge. Writing skills are crucial, no matter the job you choose to pursue with your international relations degree.
Intelligence Specialist
With an international relations degree, you can get a job in the federal government as an intelligence specialist. This is a great opportunity to work for a state security agency, especially if you have always dreamed of doing this. National security is crucial for every country and these agencies, whether they are federal or military, are always searching for the best professionals to take this job. Your main duties would be collecting and analyzing information that is crucial for national security.
This means that you will work and take care of highly classified documents and files. But you also need to keep an eye on everything, as identifying the threats to national security is the main job. Getting an education and earning your international relations degree is not enough for being an intelligence specialist. You will need to undergo highly specialized training that will prepare you for handling sensitive documents and situations.
International Marketing Specialist
The world is changing at a fast pace and we need to adapt to it. Companies and businesses around the world are looking to increase their revenue and profits and many of them extend to other countries too. International organizations should always adapt to the culture of every country they are present in but promote a unified business model and view across the whole organization too. So, with an international relations degree, you can take a job as an international marketing specialist. Your responsibilities would be to take care of the marketing strategy, but also identify the main points and tactics you can use in every country.
You might focus on a specific country, but your main duty would be to find effective ways to increase the brand awareness of the company you work for. You will need to predict changes in marketing trends, identify risks, and, of course, find innovative and creative ways to promote the organization's products and services among its target audience.
Final Thoughts
An international relations degree opens a lot of career doors and it comes with so many opportunities of working in the government or international environment. Depending on what you like doing and what your career goals are, you can work for a federal institution, international company or organization, or politician, but also in the economics and law domain. Keep an open mind for the opportunities that lie ahead.